Whether you need to host a fancy gala or shoot a music video, when your heart is set on renting a mansion, nothing else will do. But can you rent a mansion for a day? The answer is yes! Maybe you've been combing the Internet, and you just haven't figured out how. Check out Peerspace to find your mansion to rent for a day. On Peerspace, you can select from thousands of gorgeous homes in hundreds of cities around the world.
Peerspace is the largest online platform for peer-to-peer rentals by the hour. Owners of spaces that are going unused rent their venue – in this case, a mansion – to event or production hosts who only need it for a few hours, usually less than a day. So, if you're putting on an event that deserves to be set in the finest of homes, head straight to Peerspace. We'll walk you through how to rent the perfect mansion for a day that suits your needs and introduce you to amazing mansions you can rent today on Peerspace. Let's get started!
How to use Peerspace to find your ideal mansion
One of the things you'll notice about Peerspace is that it's easy to use. You simply click the link and start a search by entering the type of event you want to plan in the city you want to plan it in.
Once you click "search", a list of venues will pop up. To narrow it down to mansion, select the "houses" icon at the top of the list or enter "mansion" in the keyword search box.
This will pull up all of the mansions in the location you're searching. Now comes the fun part — looking through the listings! Each venue has its own dedicated listing that includes upfront pricing, high-definition photos, a detailed description of the space, and reviews from past renters.
All of this information helps you discover the perfect mansion for your needs. Next, we'll share what helps set Peerspace apart from other rental platforms.
Looking for unbeatable Miami mansions for your next party or production? Then check out our favorite mansions in Miami next!
Communication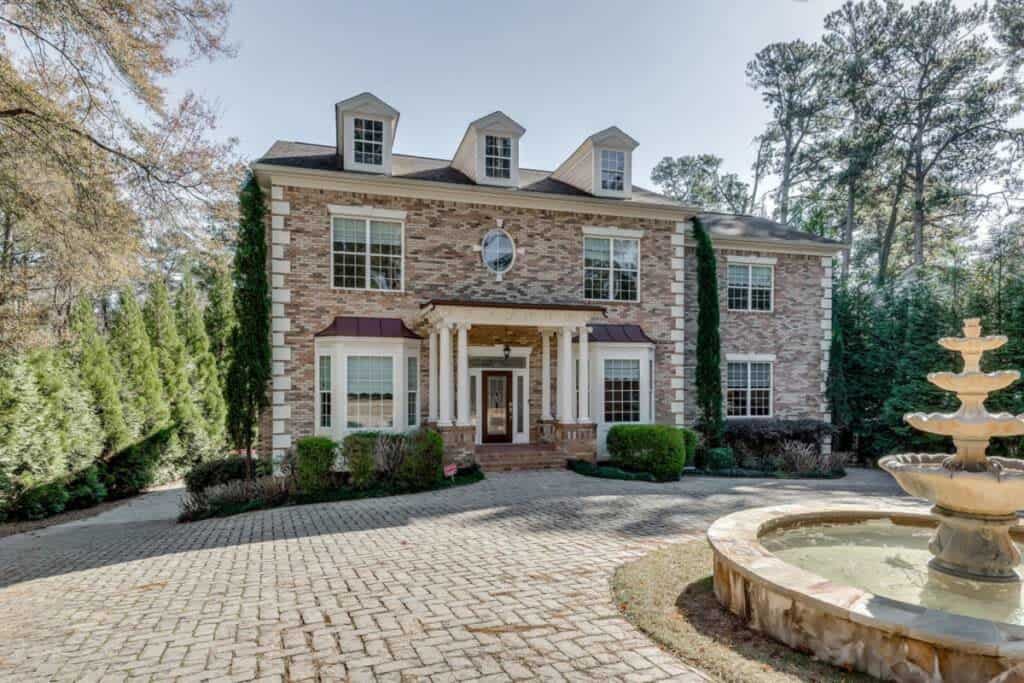 Because Peerspace is a peer-to-peer rental platform, renters have direct communication with the owner of the space to coordinate logistics.
Should a question arise, they are there to answer it or to refer you to someone who can help. By using Peerspace, you're helping an actual person generate income for their unused space, a win-win for both parties.
Your venue's local host has your back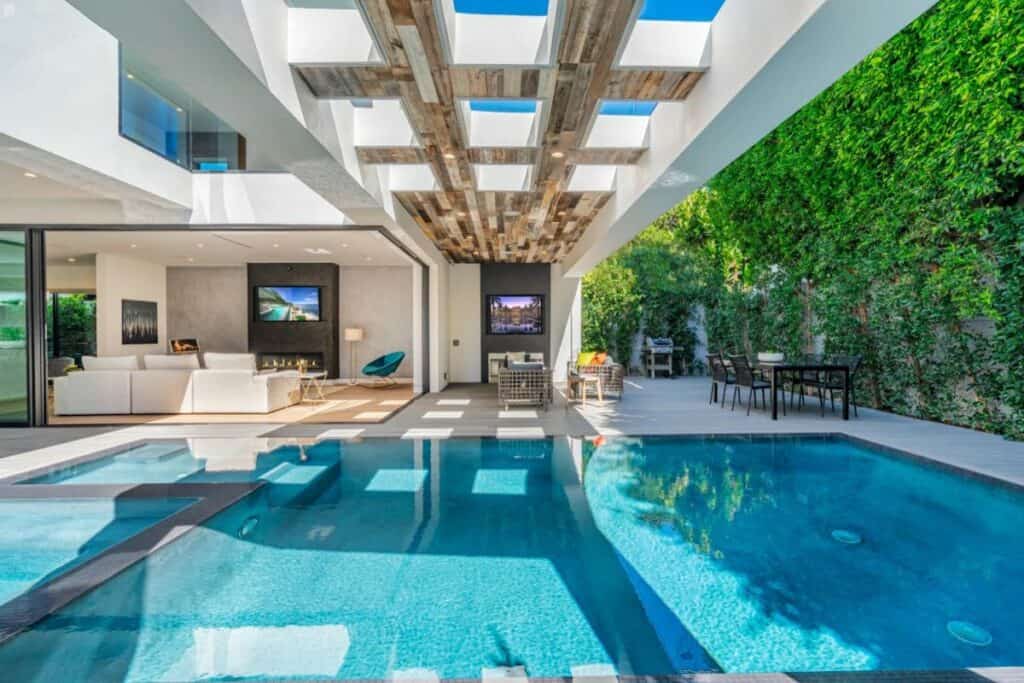 Unsure if a mansion you have your eye on has all the amenities you need? Just reach out to the venue's local host through the listing page and ask!
Sometimes the host can inform you that they already have what you need on-site. Other times, they can help you acquire what you need for the day of your event or production, like event caterers, furniture rentals, and audio-visual equipment that the mansion you're renting for the day might not have available.
Your host wants to ensure your time in their venue goes as perfectly as possible. And streamlining saves you time and hassle, allowing you to concentrate fully on your special event. Sounds like a win-win to us!
Next, let's look at some of our favorite mansions that you can rent through Peerspace.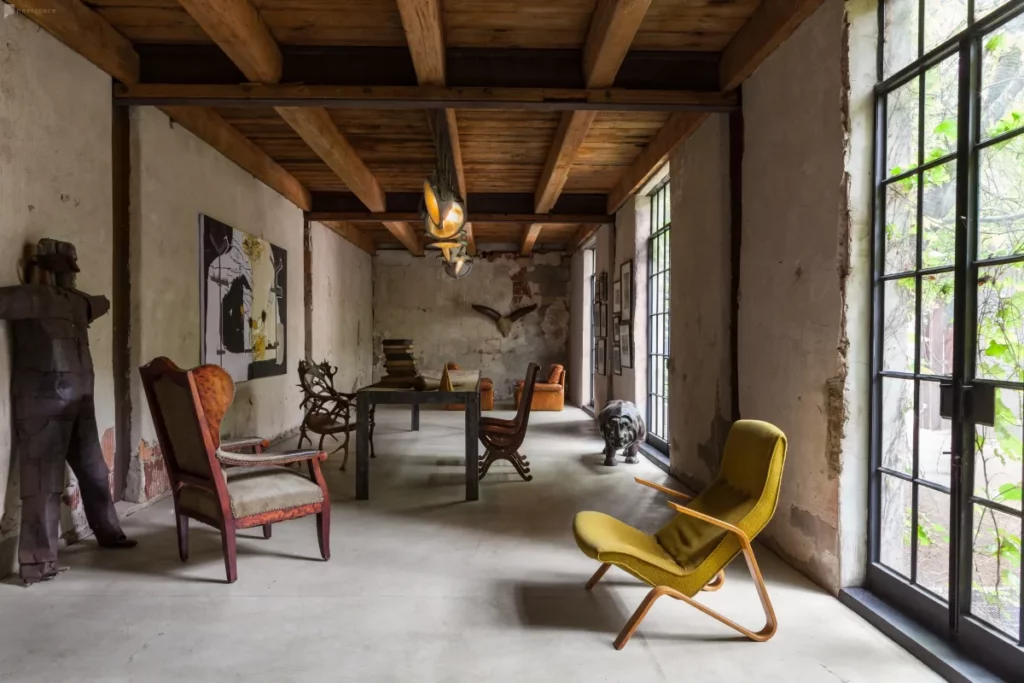 For illustrative purposes of how you can rent a mansion for the day, we selected this award-winning home full of gorgeous art and artifacts in Chicago's chic Lincoln Yards neighborhood. By renting this stunner, you can host about 75 people.
It's a two-level home with two separate living spaces and an outdoor courtyard and patio. You can also make use of the kitchen and large dining table to wine and dine your guests in style.
Remember those user reviews we mentioned earlier? This Chicago mansion has plenty of five-star raves that can help you be understand how your event may turn out there.
For example, Lennifer W. booked it for her wedding ceremony, and had this to say: "This space was better than I ever imagined!! … everything was perfect. There's an amazing speaker system connected throughout the house as well which was exactly what we needed for the ceremony. Everyone who attended couldn't stop raving about the property. I would book this place again in a heartbeat for any future events."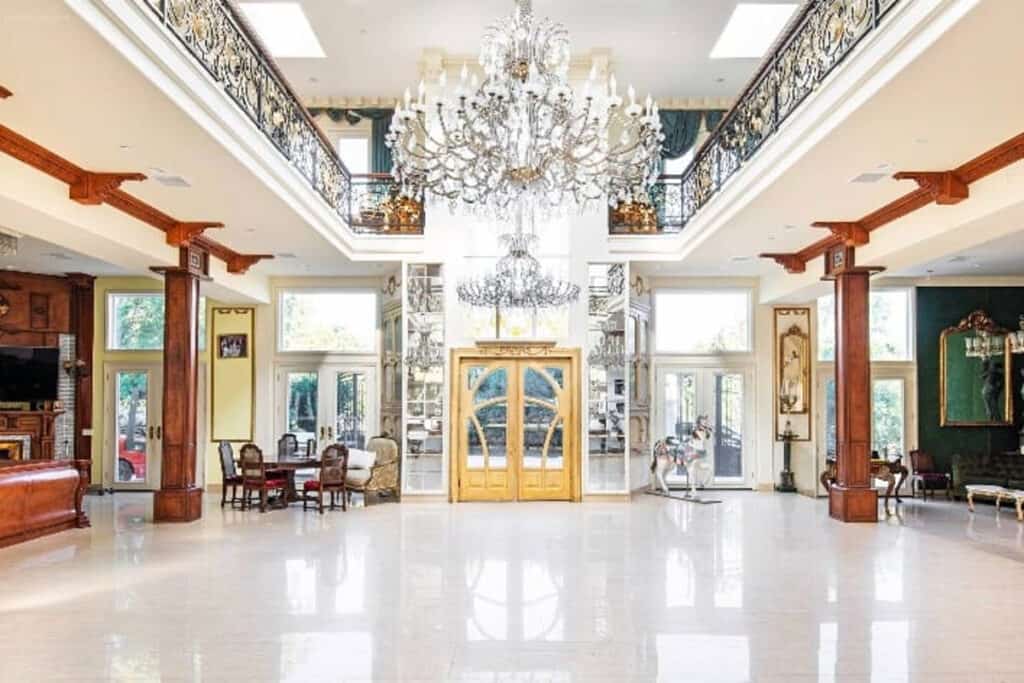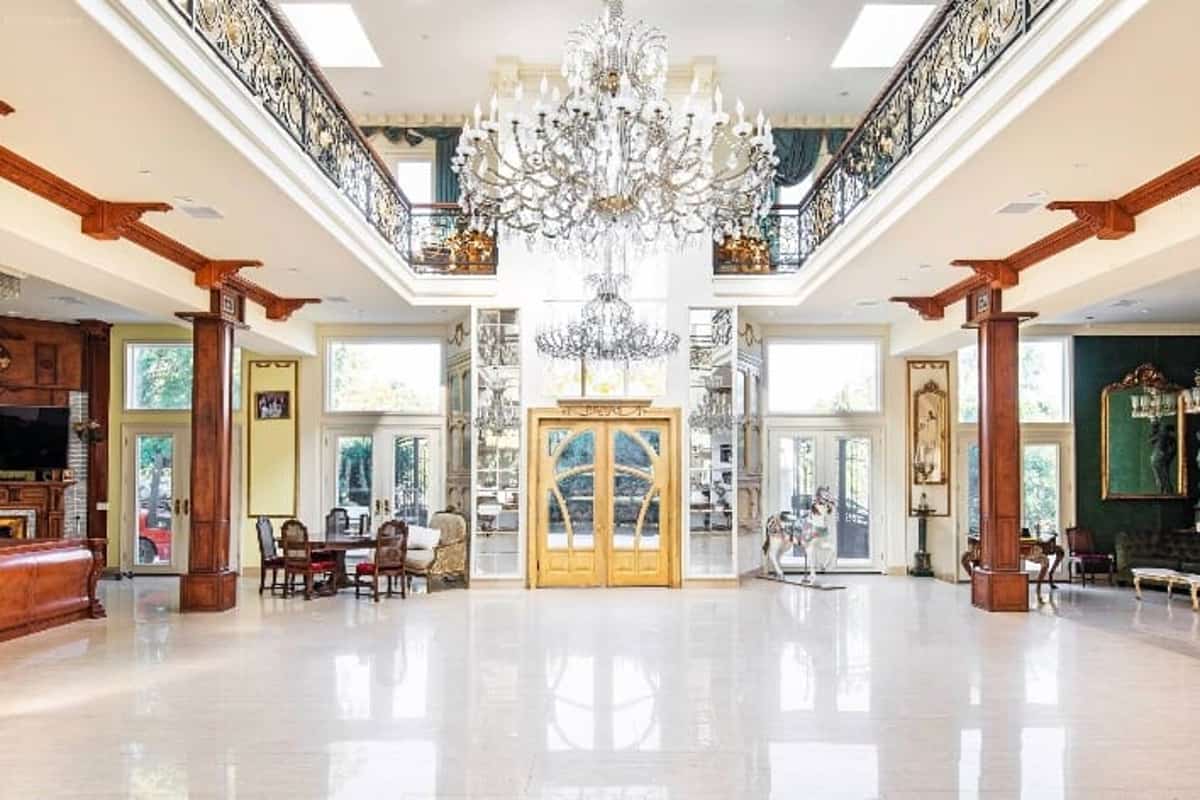 What if you need to rent a mansion for a day to shoot a commercial in Los Angeles? All you need to do is conduct the search as before and put LA in the Peerspace search bar. Again, select "house" as the type of venue you prefer.
You'll come up with gems like this jaw-dropping Brentwood French-inspired mansion estate. Talk about amenities. The 5,000-square-foot home is brimming with features that will set your commercial shoot apart. There are antique chandeliers over a 20-foot-long French dining table, exquisite furnishings in every room, and seemingly endless natural light that pours through the mansion's floor-to-ceiling windows.
This Peerspace mansion has been rented hundreds of times, with more than 500 reviews under its belt. Previous guests mentioned in their reviews that the space is "set-like," "perfect for video shoots," and "exactly like the pictures."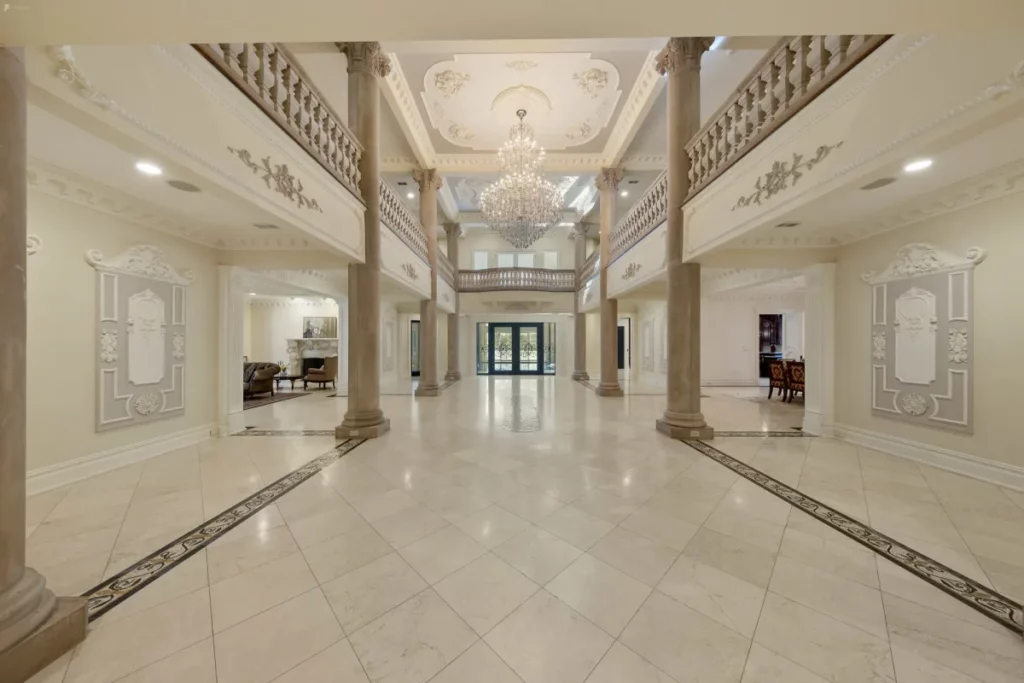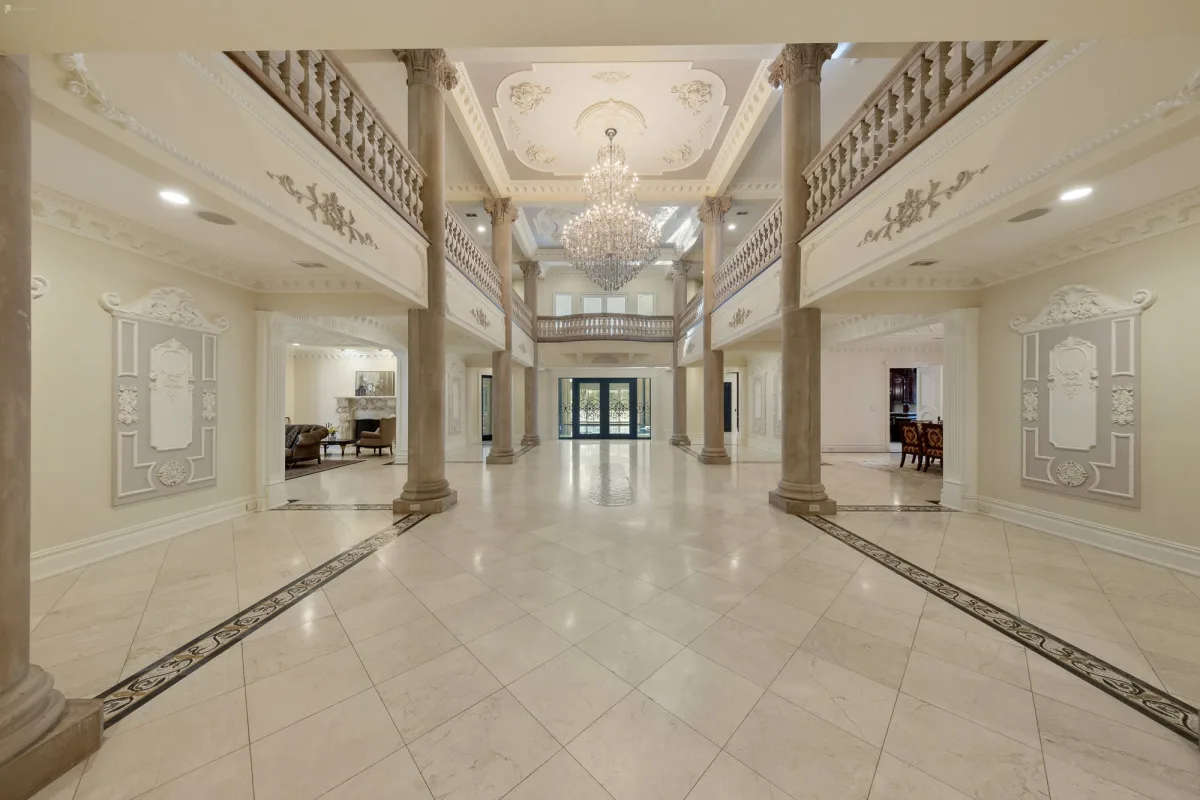 Hoping to rent a mansion near New York City but that feels like you're in the midst of European royalty? Then check out this castle-like mansion in Saddle River, NJ. It is more than 25,000 square feet and boasts high ceilings marble, onyx, and ornate moldings throughout.
In terms of recreation, the mansion has a tennis court, a basketball court, and an indoor pool. The huge kitchen, breathtaking dining room, and corinthian stone exterior will wow your guests and viewers alike. In fact, a director who booked a video shoot here shared the following review: "One of my favorite places to shoot. The most beautiful mansion I've been in and the hosts are incredibly nice and helpful."
Here are more amazing mansions you can rent in New Jersey. Check them out!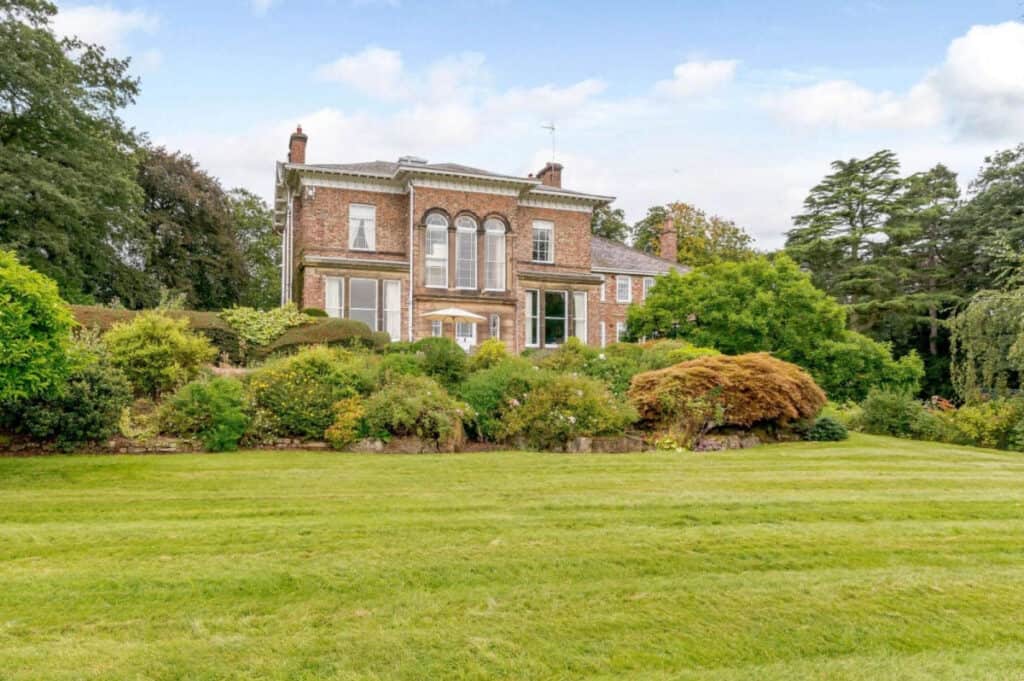 Wondering if you can rent a mansion for a day that just also happens to be an elegant English countryside estate? You absolutely can when you book this Vale of York mansion in Tadcaster. The property is 20,000 square feet and has high ceilings, multiple fireplaces, and elegant, colorful rooms.
Besides the beautiful interior, we also adore the spacious manicured lawn. It helps make this dreamy home ideal for productions and events alike.
"Edward was a superb host. I was able to speak with him on the phone, get my questions answered, and ultimately, prepare my crew for exactly what to expect," shares a Peerspace reviewer, "It made for a smooth and pleasant filming experience. I recommend this venue for filming and if needed again, would absolutely rebook."
Can you rent a mansion for a day? Yes, with Peerspace!
Yes, you can rent a mansion for the day in hundreds of cities around the world. By using Peerspace, the process will be simple and enjoyable.
There are no hidden fees when using Peerspace, and no messy, confusing contracts. The process is transparent from start to finish. Go to our website and check out the stunning mansions we have for your event or production today!