If you're looking for micro-wedding venues in San Diego, you're in luck. After all, San Diego is a gorgeous city in every season, with beautiful mild weather all year long. From the sea breeze to the swaying palm trees, San Diego is picturesque and perfect for hosting exquisite events. The city is especially ideal for stylish outdoor events. It boasts a wealth of gorgeous locations to host a wedding ceremony or reception. If you're thinking of going small for your special day by having a micro-wedding, you're in good company.
As the largest online marketplace for hourly venue rentals, make Peerspace your first and only stop for micro wedding venues in San Diego! We have hundreds of gorgeous minimony-worthy venues in the greater San Diego area alone.
Because while your wedding may be small in stature, it doesn't have to be tiny in features! Many couples these days are opting for smaller ceremonies with just their closest friends and family. Whatever your reasons for going small, there are plenty of gorgeous and memorable micro-wedding venues in San Diego to host your special day.
We're opening this list of beautiful micro-wedding venues in San Diego with a trendy industrial loft in the East Village neighborhood. Known as Luce Loft, this 2,500-square-foot vintage space is in the historic Carnation Dairy building. This area gives you plenty of room for a small ceremony and any hors d'oeuvres and dancing you may wish. And since it includes mics and speakers, speeches and performances will have their intended impact.
One of the best features that comes with renting a venue on Peerspace is its user reviews. Guests are prompted to leave a genuine review for a space after their event there, and these reviews are then posted on the venue's listing page. Here is one for this industrial loft as an example: "Awesome all around. This space is perfect for photoshoots and events. The lighting complements the industrial textures well. There is a warm feel to the space. The host was more than awesome! Thank you again for everything. You were extremely helpful🙂. I'll definitely be booking again." Book it here on Peerspace today!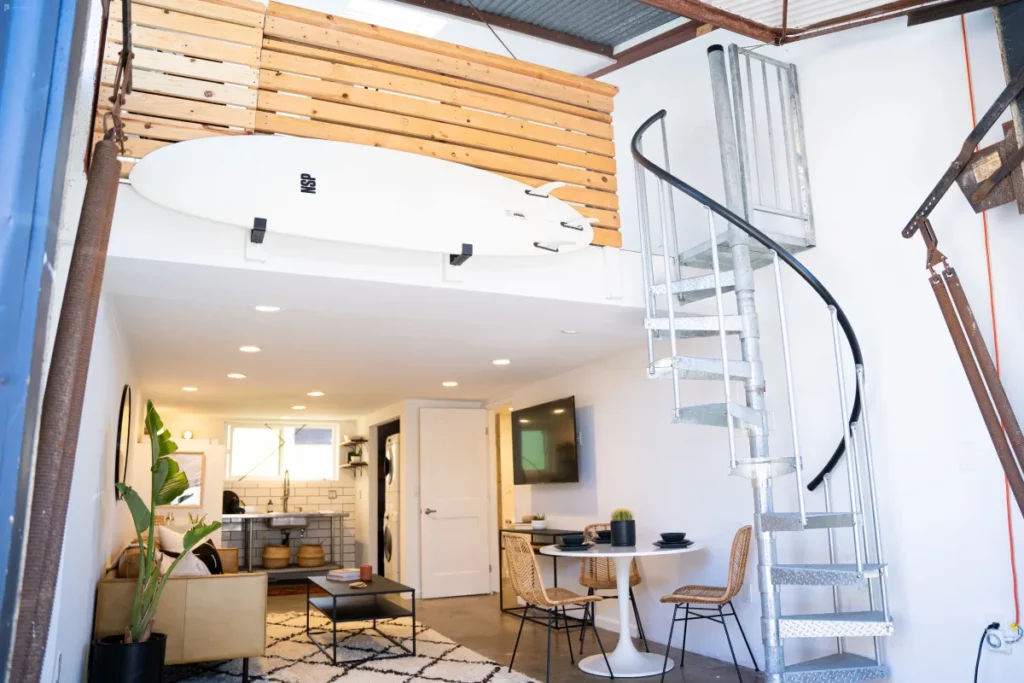 It doesn't get much more San Diego than this next space, a fresh coastal loft steps away from the beach in Encinitas. It's petite at 1,000 square feet, but provides room for 35 guests, making it one of the most ideal micro wedding venues in San Diego. It boasts a garage door that divides the loft from the small outdoor patio, allowing tons of light and fresh air to filter through. The loft is also conveniently located along HWY 101 and a short drive from the San Diego Botanic Garden and Moonlight State Beach.
A Peerspace user who booked their own special event here shared the following review: "This place is extremely open and roomy! It's very pleasing to the eye as well! We hosted a small birthday gathering and this has everything needed to make that successful. The space is one of a kind with the coolest layout. Drew was very responsive and communication was very fast! The location is super close to the beach, and has ample parking available. Definitely would re-book this location again (:"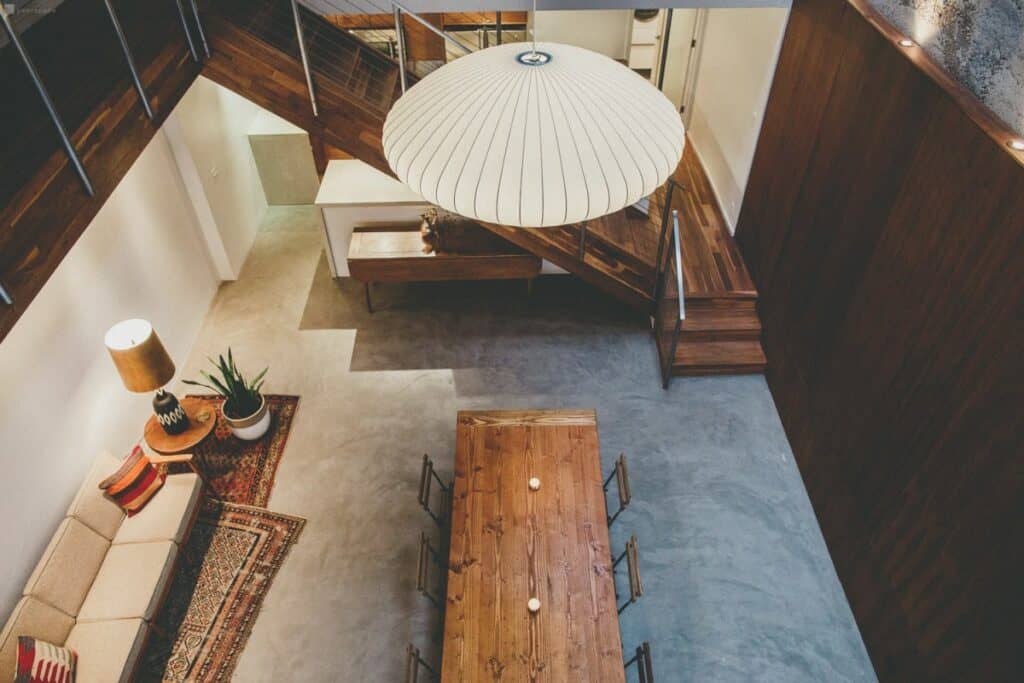 If you're looking for a warm, inviting reception location for a micro wedding, then this East Village location may just be perfect. Housed in the same historic building as our first pick, this cozy enclave has warm lighting and earthy accents throughout. At 1,500 square feet, this Peerspace venue can comfortably fit about 40 guests. It includes the use of the kitchen, tables and chairs, speakers, and even janitorial services.
Unsurprisingly, this loft has multiple five-star reviews. Including this one: "Space was fantastic. It had a great look and feel and helped solidify the look we were looking for. Highly recommend."
Discover San Diego's coolest secret spots for more venue inspiration!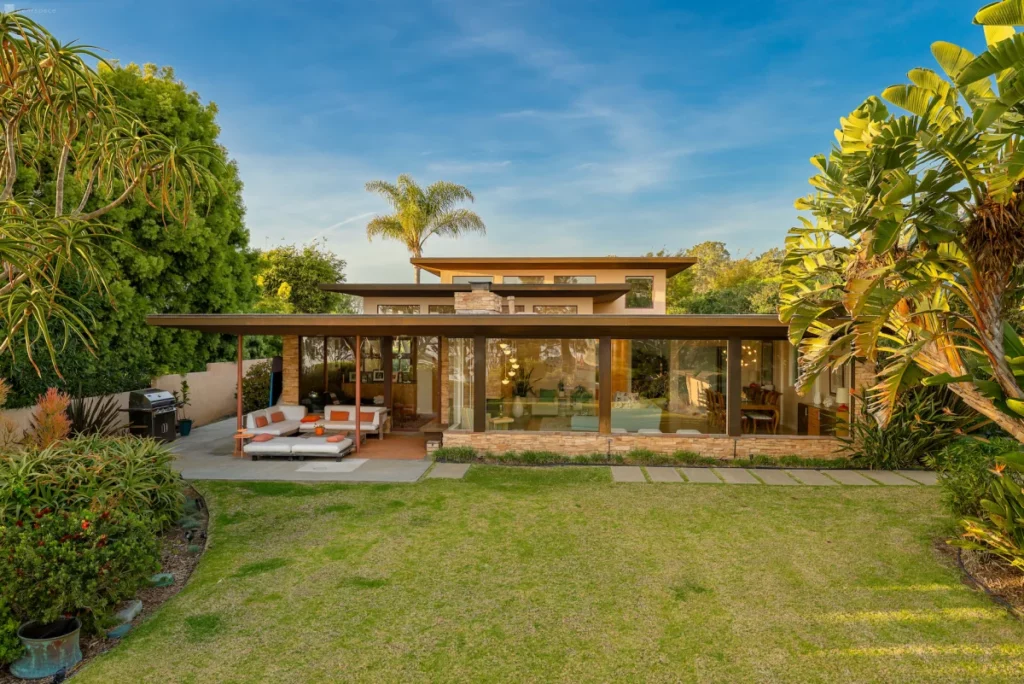 The spacious lawn of this mid-century modern home is a fantastic location for a relaxed micro-wedding. This cheery home has ocean views right outside its backyard and is surrounded by gorgeous manicured greenery. Its outdoor space includes a deck that would be the perfect area for the vows, giving everyone in attendance a clear view. You can also make use of the home's kitchen and Wi-Fi service. The perenially perfect San Diego weather means an outdoor ceremony should be worry-free at this Peerspace venue.
Check out what one reviewer says about the host and their time here: "Ole was extremely responsive!! He really worked with us and our hours and highly recommend his beautiful home! The views are incredible and has an amazing deck overlooking the water. Highly recommend!!"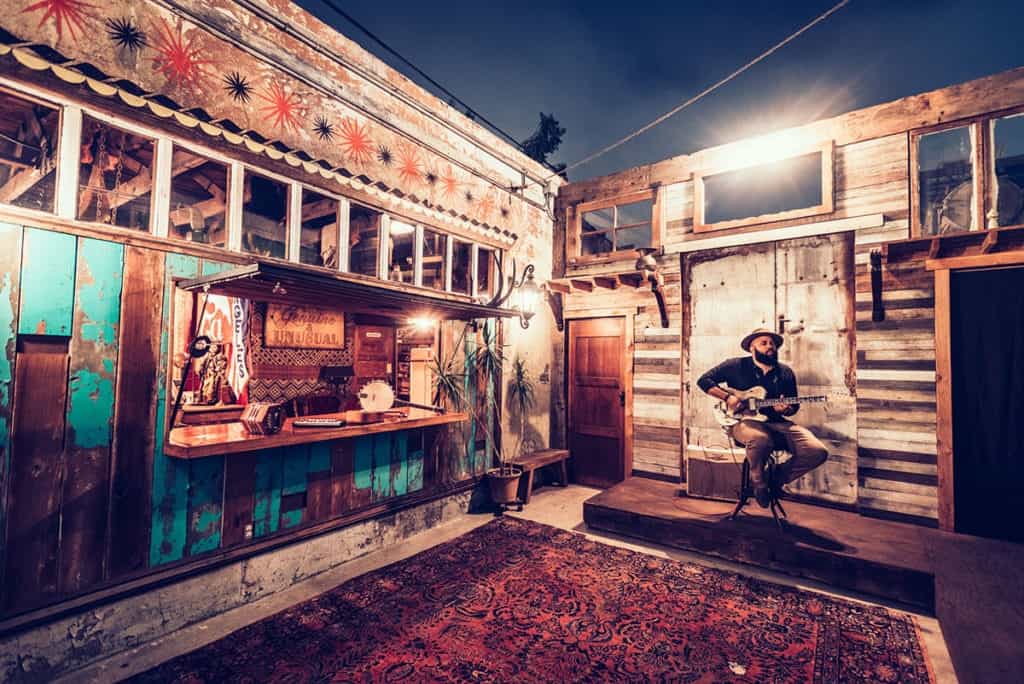 One of the best things about micro weddings is that you can bend the rules. A celebration of love doesn't have to be all off-white and flowery; it can be whatever you want. So if you're looking for something a little more funky and artsy, this Peerspace venue in Barrio Logan is the place for you.
It has eclectic styling, colorful walls, and a built-in stage. It's a fluid indoor/outdoor space that totals 2,000 square feet and can accommodate up to 70 people. The hosts even offer to coordinate with the local chefs and musicians they've built relationships with.
Check out what one Peerspace reviewer said after hosting an event here: "Absolute gem of a place! I rented this spot out for my boyfriend's birthday. We had roughly 25-30 people and everyone loved it! Ian was so helpful and was able to arrange for a bartender. Couldn't recommend it more! Awesome staff and very unique event space for San Diego."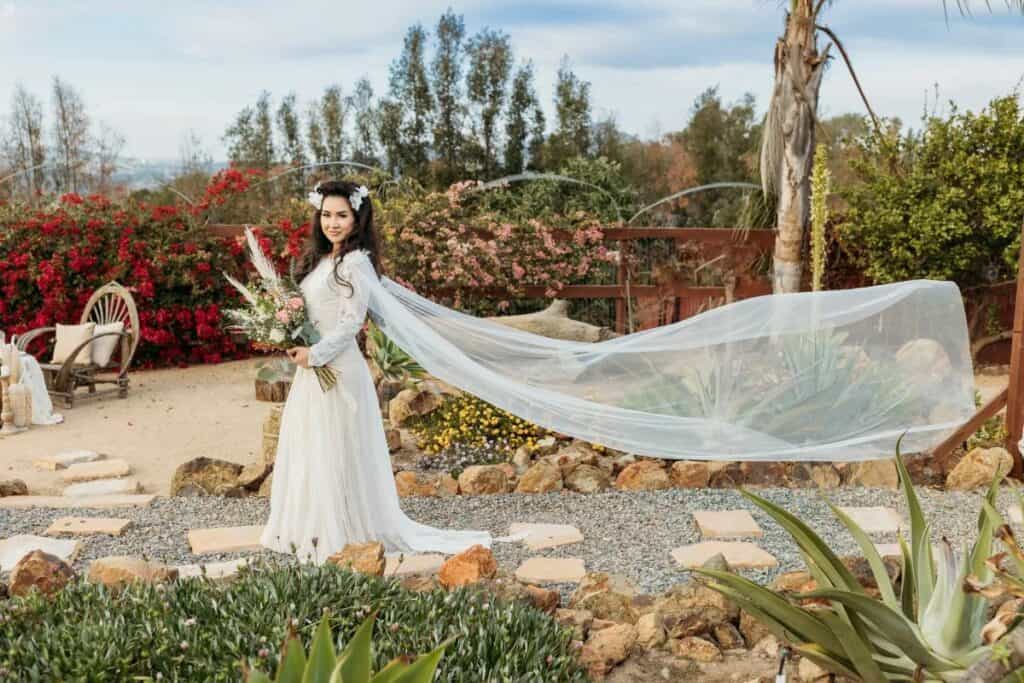 Our next pick is a popular micro-wedding venue located just a few miles outside San Diego proper. This rustic backyard location has landscaped gardens and rolling hill views. It's perfect for celebrations of up to 40 people and looks stunning at sunset. When you book this space, you can make use of the furniture, market lights, Bluetooth speakers, and stage, while catering is also available.
One guest described her great experience as follows: "I had my wedding ceremony with Koko's space and it was so beautiful and we had a wonderful experience! Koko communicated with me right away from the beginning to the end! She is very nice and open! The pictures absolutely do not do justice to how beautiful and spacious the space is! Was pleased with how everything turned out and working with Koko!" Have a similarly amazing experience by booking it on Peerspace today!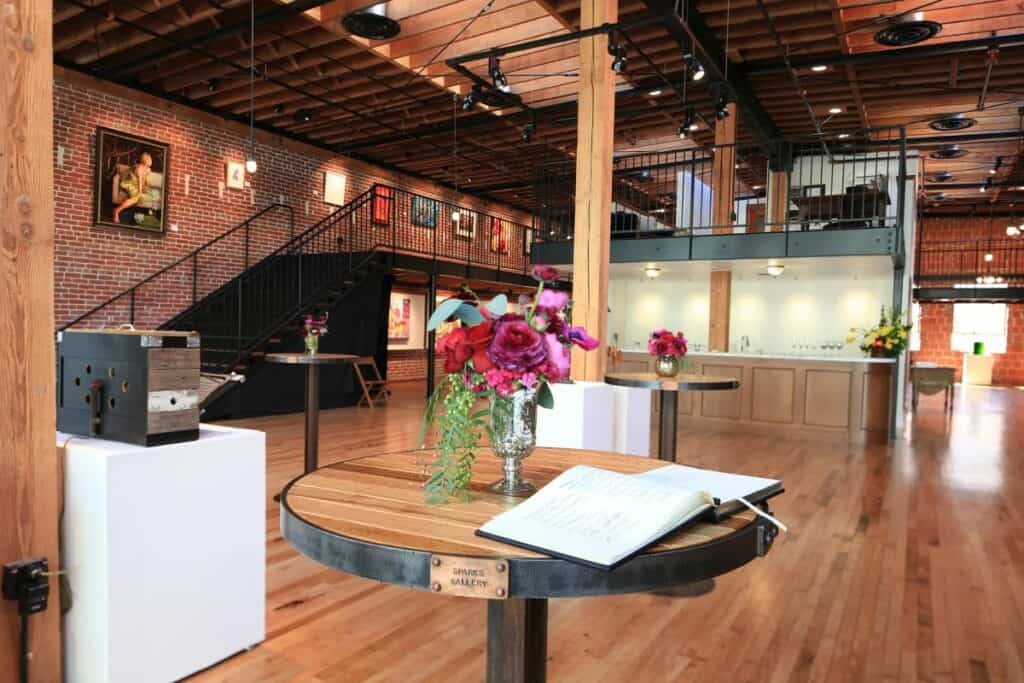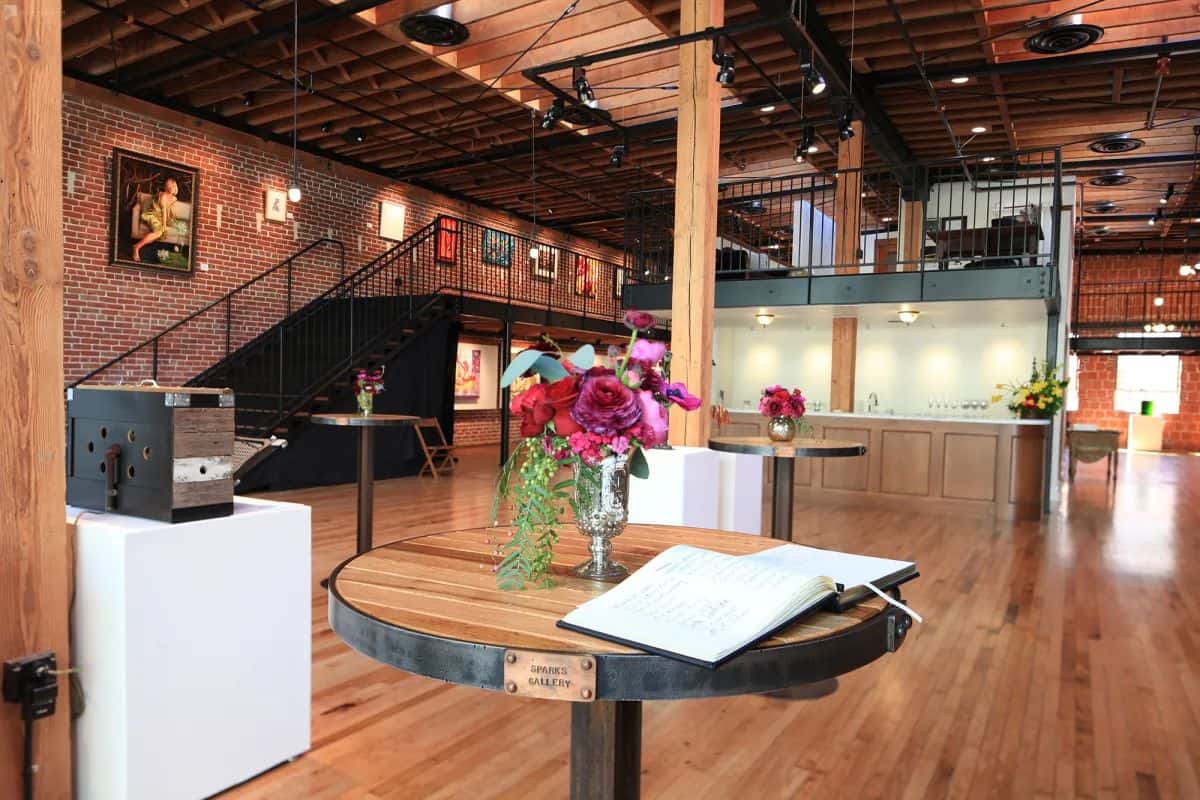 Here we bring you one of the coolest micro-wedding venues in San Diego. The space is housed in the Sterling Hardware Building and features high ceilings and exposed brick walls. It's an active art gallery you can rent for the day for your special event. It adds both an air of sophistication and chill vibes. Located in the Gaslamp Quarter, it's a lively, fun area surrounded by music, restaurants, and nightlife. At 4,500 square feet, there's plenty of room at this Peerspace venue for a ceremony, reception, and dancing.
A business owner who booked this space for a small event shared the following review on Peerspace: "We loved this space the host was extremely responsive. It's a beautiful location, historic downtown building with gorgeous natural light not to mention art. We held a private small meeting the host helped with finding a local caterer and made sure all our details were 100%."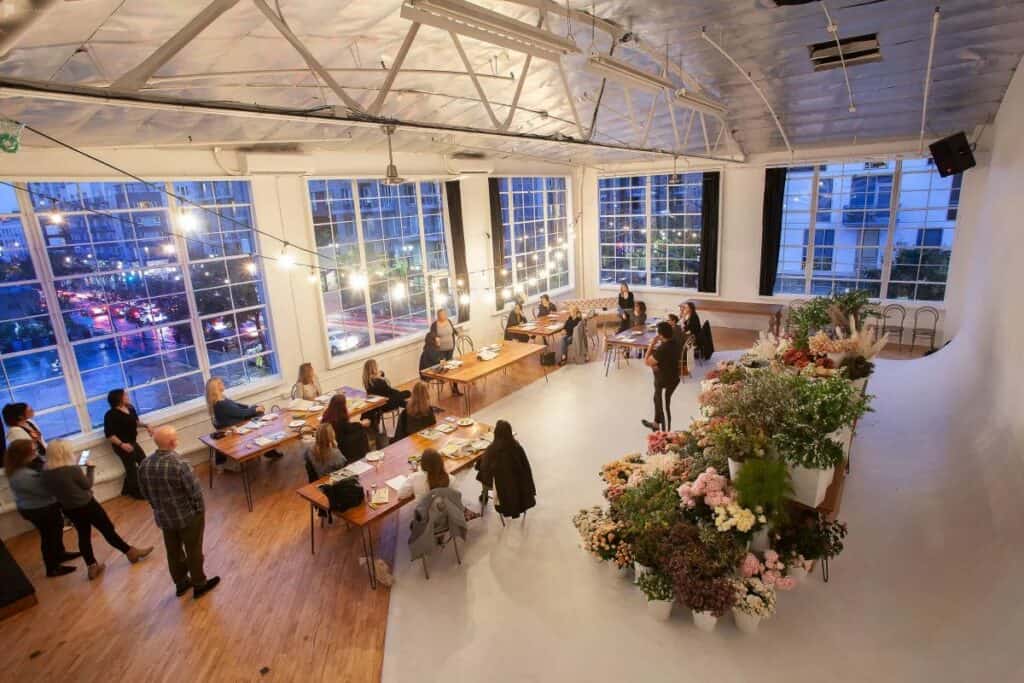 Studio710 is our next choice of fantastic micro-wedding locations in San Diego. The sophisticated space is located in the eclectic East Village neighborhood near historic homes, libraries, and restaurants. It has extraordinary natural lighting from the large industrial windows complemented by warm wood floors. Guests will be wowed by the high ceilings and great city views. Studio710 is one of the most gorgeous Peerspace micro-wedding venues in San Diego.
Of its many rave reviews, this one seems to capture the spirit of the venue best: "LOVE this space!!! Will definitely be back again! Parking was a breeze and such wonderful service. Highly recommend!!"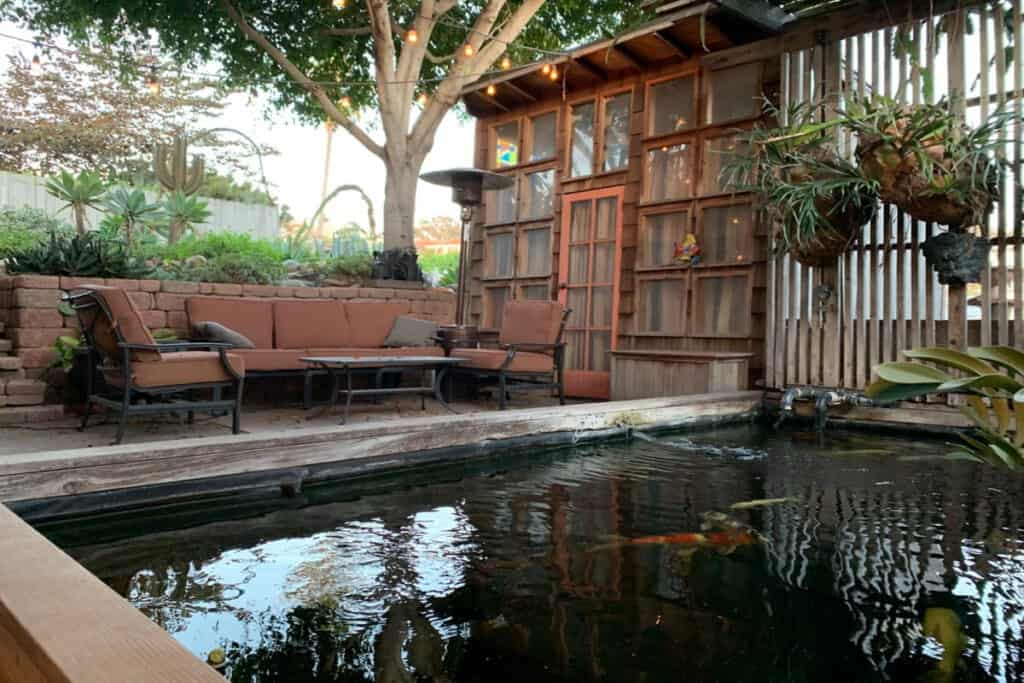 Check out this stunning backyard landscape in Chula Vista. It boasts a koi pond, plenty of seating, and an indoor space the host describes as a "Bali treehouse." This Peerspace venue is manicured to perfection and creates a charming yet calm atmosphere. Your catering team can set up their services in the home's kitchen. For any couple that loves the balance of zen vibes and rustic nature, this may be one of the best micro-wedding venues in San Diego.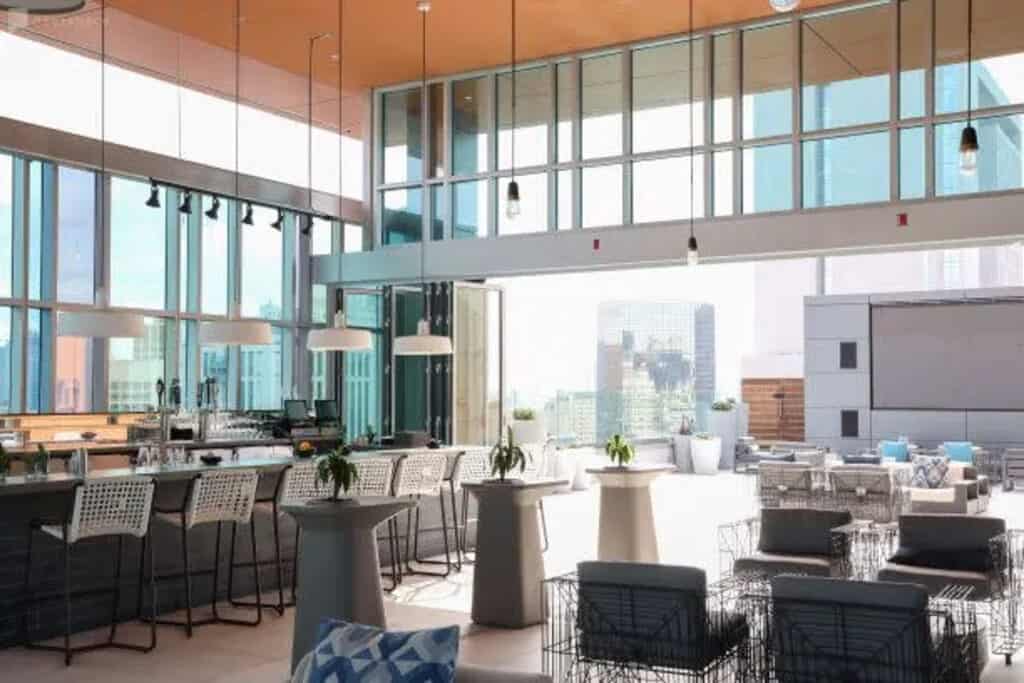 Views. Views. And more views. So, technically this is not exactly a micro-wedding venue. However, it is too incredible to resist! And what's wrong with a little extra legroom anyway?! This rooftop restaurant and flex space actually has room for 200 and offers 360-degree views of the city and bay.
You can also make use of the fire pit, lounge, and full bar and catering offer. It's the ideal micro-wedding venue for its elegant grandeur and world-class sights and is available here on Peerspace.
Still looking for the photographer that's "the one"? Then you need to see our round-up of San Diego's best wedding photographers!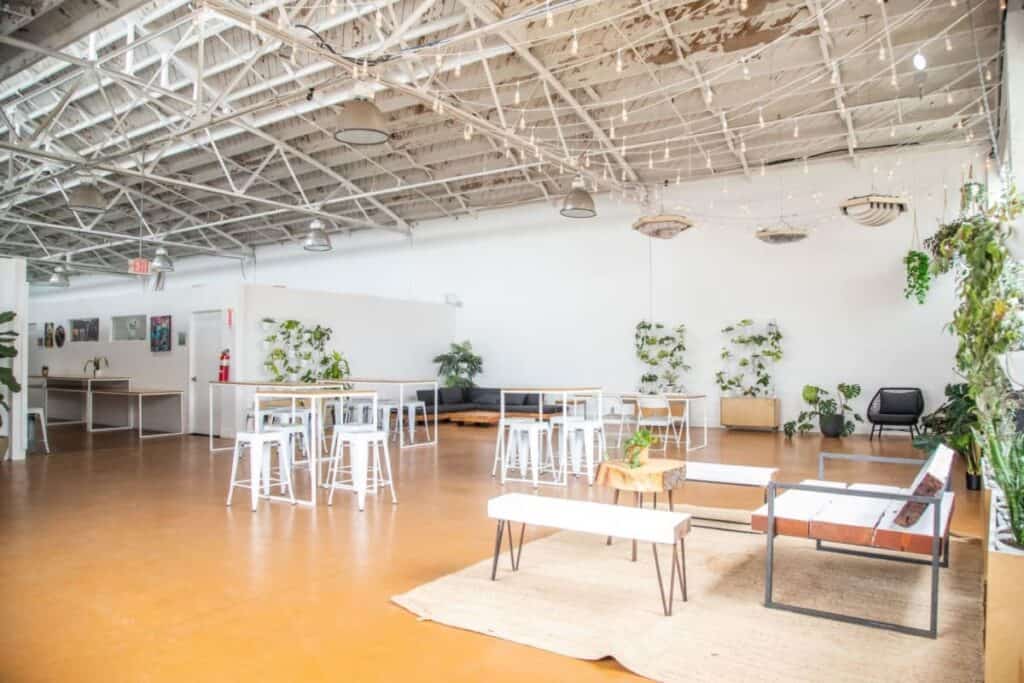 Our next pick for great micro-wedding venues in San Diego is an example of elegant simplicity. The space is an all-white industrial space converted to host stylish events. It has excellent natural light and a relaxed SoCal vibe. Your guests will love how light and airy this Peerspace venue is! Because it's essentially a blank slate, you can truly make your aesthetic mark with flowers and decor.
A very enthusiastic Peerspace user shared the following review: "Such a beautiful and amazing space! They have everything you need to throw an event here! Large space, lots of parking, and the staff is the absolute best!! I highly recommend this place! They are very nice, attentive, accommodating and make renting this venue a breeze. Everything was perfect from beginning to end! All of our guests loved this place and will want to host their own events here in the future. Thank you so much San Diego Made, you truly Made our event spectacular!"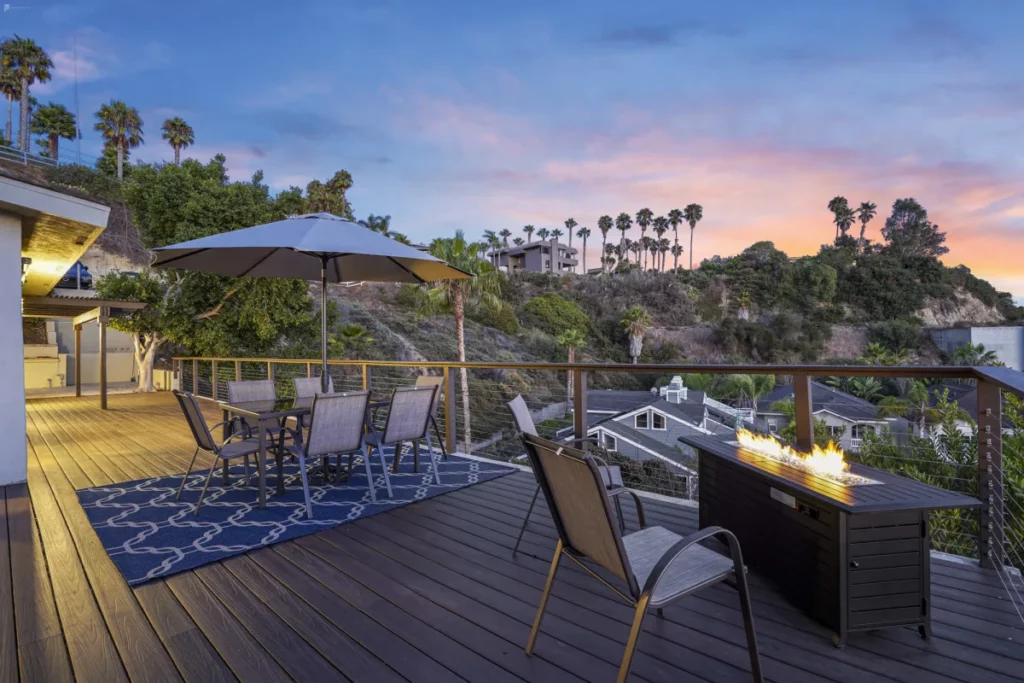 We just couldn't leave this magnificent Solana Beach villa off of our list of the best micro wedding venues in San Diego! In fact, this dreamy home is pretty much the stuff that micro wedding dreams are made of. It is a completely private villa for just you, your partner, and 50 of your closest guests to enjoy. The home's interior is bright, modern, and boasts a neutral color palette with distinctive features (like that stained-glass window!). Outside, you can enjoy the pool, the hot tub, and the wrap-around balcony that provides amazing sunset views.
"This property is spectacular and its host extraordinary," shares a Peerspace reviewer, "The grounds, the pool and spa, the deck, the rooms, the finely-appointed chef's kitchen, are beautiful, down to every detail. The night was unforgettable thanks to Alexander and his lovingly-cared for villa. We're forever grateful."
Peerspace is home to the best micro wedding venues in San Diego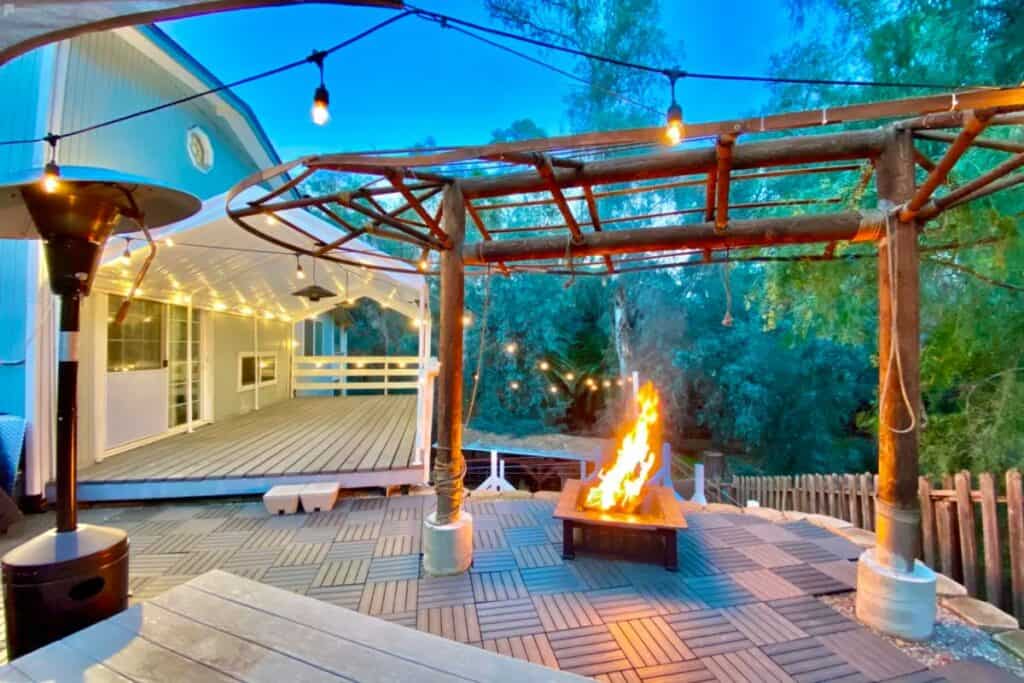 We hope you've enjoyed our list of the very best micro-wedding venues in San Diego! Be sure to browse Peerspace for more exceptional event spaces in San Diego and beyond. And if you need any extras to make your day truly your own, consult your venue's local host. They strive to make your experience in their space as amazing as possible.