Looking for a fun, themed party idea to delight your guests and bring out their inner child? Then you may just be in the market for some bubble party ideas for your next gathering! Children adore playing with bubbles since they catch light and pop unexpectedly. And even adults like bubbles (remember foam parties at the end of the 90s?!), making it a suitable party option for all ages.
If you're planning a bubble party, then you're going to need some killer bubble party ideas. Luckily, Peerspace has you covered there! As the largest online marketplace for hourly venue rentals, we not only provide you with access to amazing party venues in your town, but we also have party ideas that bring the whole event to life. So without further ado, let's get to the bubble party ideas!
1. Bubbly invites
Invite your guests by creating invites that match your theme with round invitation cards that use 3D print. Add the words in the center of your card. This way, they seem captured inside the bubble. Add a catchy phrase, such as: "pop over to celebrate [name] bubbly birthday party," to make your invitation more attractive.
If the simple invitations are what you prefer, choose the blue color and add bubble pictures around the text, so your invitation is simple yet classy.
2. Book a Peerspace bubble party venue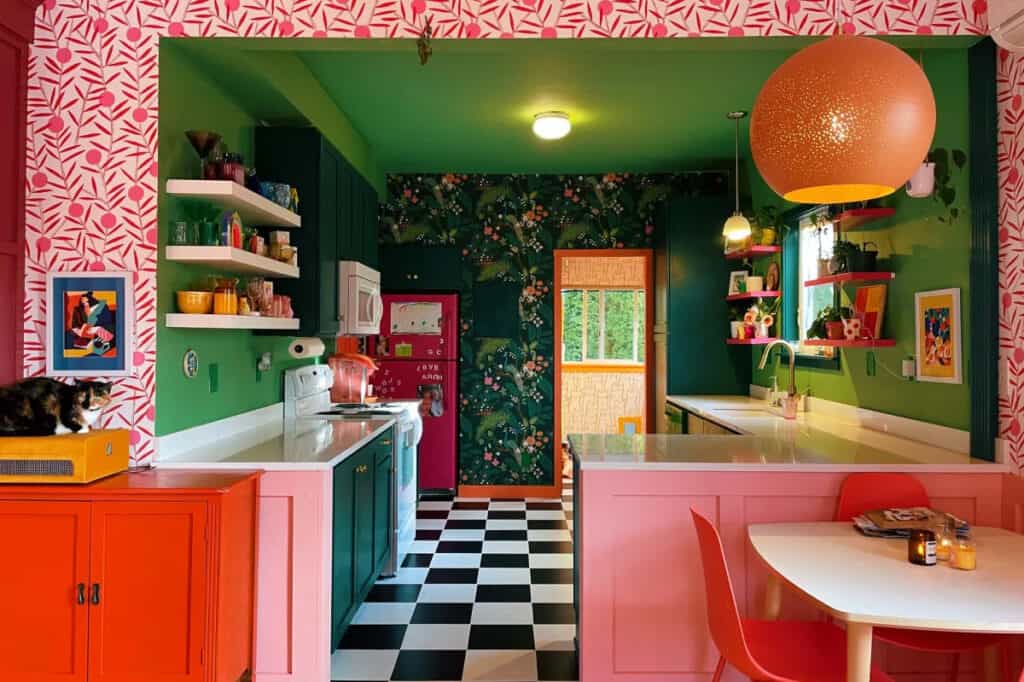 Choosing the right venue is never an easy task. You need to consider guest count, age factor, theme, and many other aspects. Since finding a suitable location is time-consuming, most people tend to settle with their lawns or backyards to avoid the whole confusion.
However, Peerspace makes finding and booking the perfect event venue easy and fun. We offer you access to thousands of party-worthy spaces in cities across the globe. You can book a home, an art gallery, a warehouse, a loft, a rooftop, a yurt, you name it! And if you're throwing an amazing themed party like a bubble party, then you need the perfect venue to bring your theme to life!
So what types of spaces can you book? Here are some of our best-loved options:
As you can see, Peerspace offers you access to unique spaces that can help enhance any themed party. Start searching for fun spaces near you, contact the host with any questions, and book your favorite!
3. Let the machines serve their purpose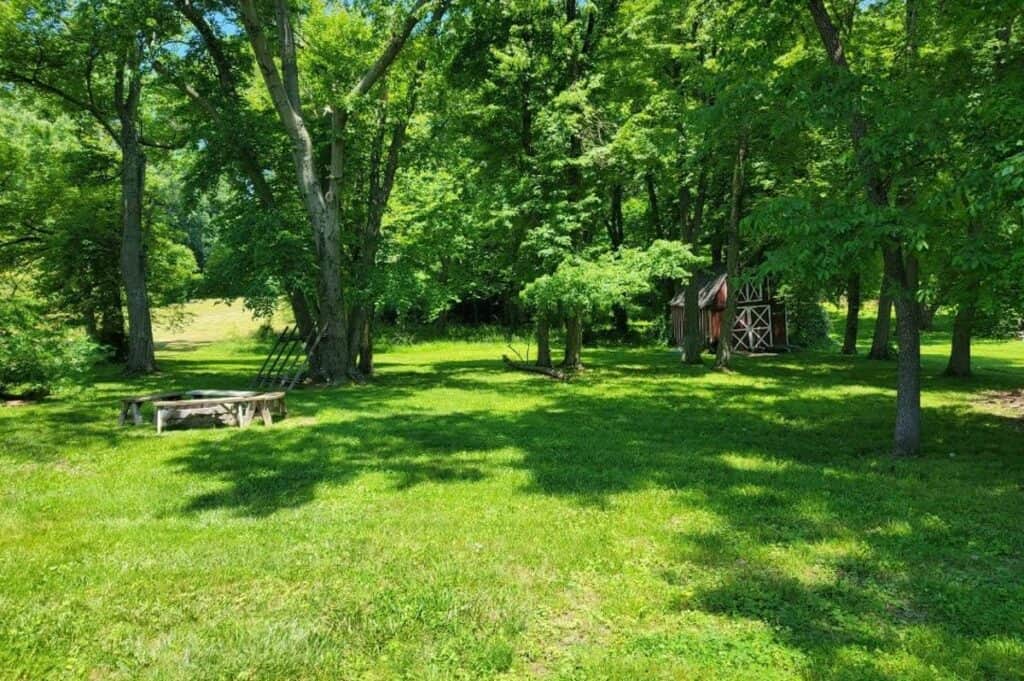 It's only a full-blown bubble party if the air is full of bubbles! However, you do not have to keep blowing them whenever your kid or your guests want. Instead, buy or rent a bubble machine. Let the bubble machine turn the air bubbly so kids and guests can pop all the bubbles they want.
Just be sure to set up your bubble machine outside since no one wants to clean up that foamy mess in their homes! This is one of our favorite bubble party ideas to bring out your guests' inner child.
These blue themed party ideas for adults will add an elegant touch to your grownup gathering!
4. Use fake bubbles as decor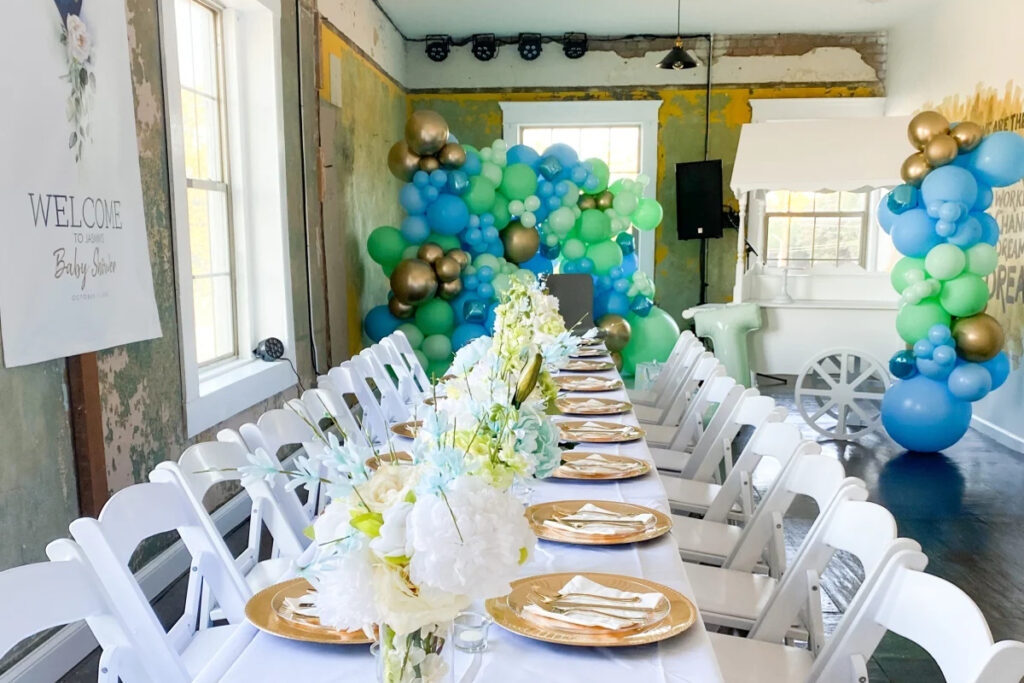 How do you decorate your venue to suit your bubble party ideas? We have a few suggestions to help you out! Buy some transparent balloons that look like giant bubbles and fill them with helium. Then, tape them at different spots on the wall, and let them float like actual bubbles do. You can go as minimal or maximal as you want with this tip!
5. Round up the supplies, literally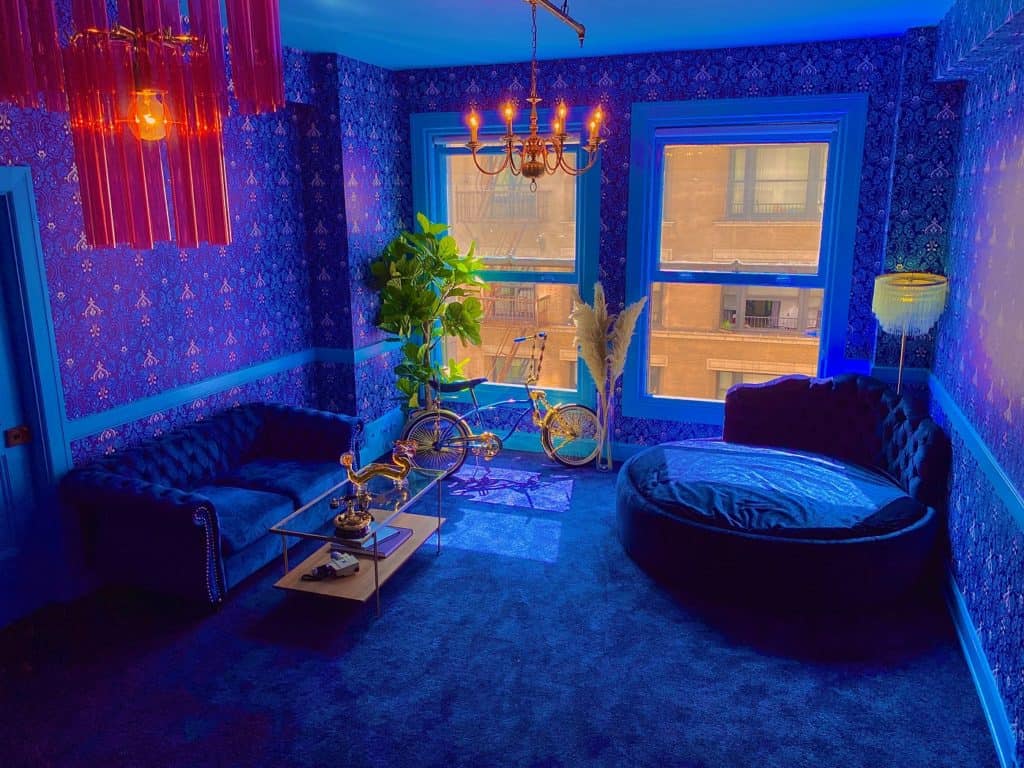 At a Donut Party, you could serve donuts to eat. But in this case, you cannot offer bubbles. But there is something you could try, use the shape of a bubble to stick to your theme. Use round plates, serve round food on a round table and decorate the whole venue blue. 
You could make round confetti using just a hole punch for decorating purposes. Use this confetti as a backdrop for your own photoshoot setup, which your guests can use to take selfies and immortalize your party! You can also fill your floating balloons with confetti and pop them at the perfect time to create a mesmerizing sight.
6. Pop time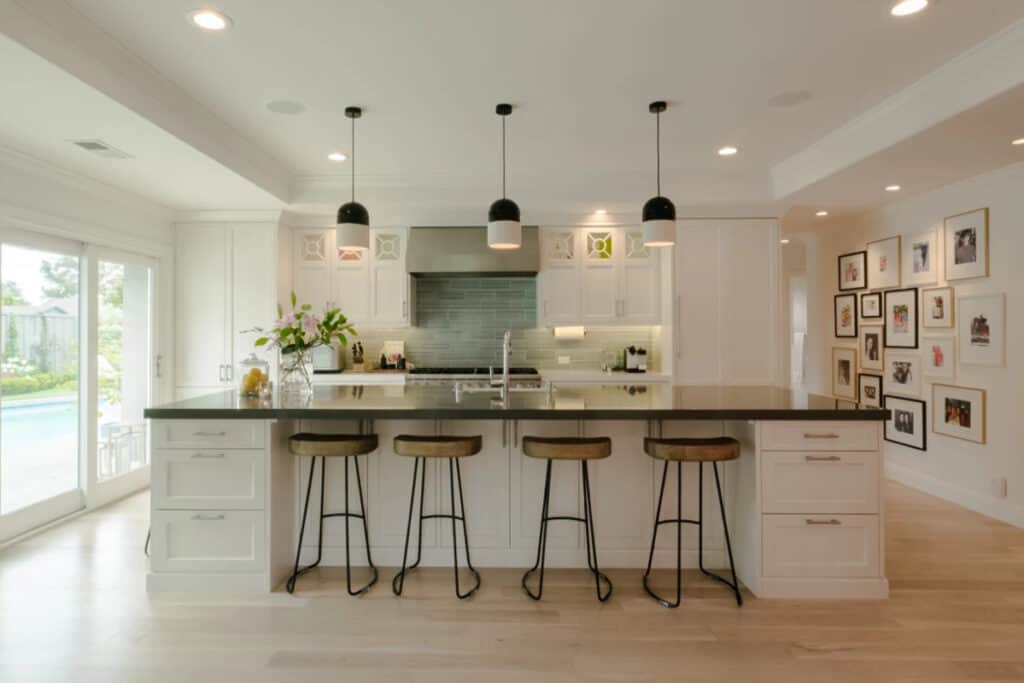 Apart from the round food, other edibles go with your theme. You could serve food that pops — just like the bubbles. Some of the great options could be popcorn, popsicles, pop tarts, soda pop, pop rocks, and finally, some lollipops. However, keep the pop food for appetizers only. For the actual food, go with anything that's round-shaped, like pizza and bagel sandwiches.
7. Bubble bath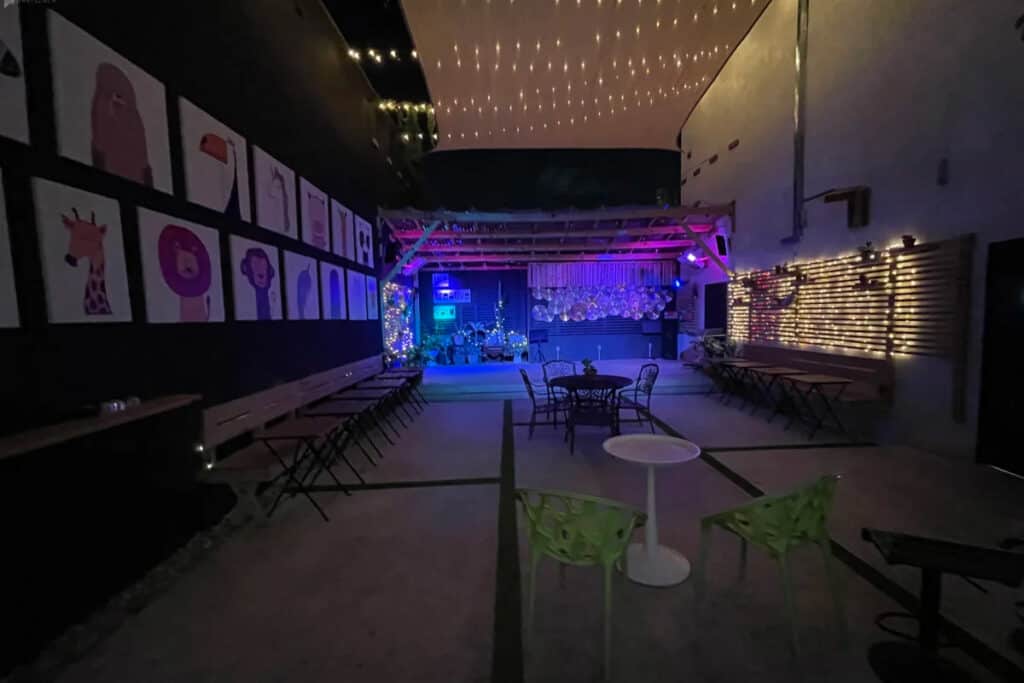 Arranging for an actual bubble bath is not party-like. But do you know what a terrific bubble party idea is? Foam fight! A pro-tip: keep yourself prepared as things might turn messy. Apart from that, this is the most entertaining.
Rent a foam machine, set it up in your yard, and try it hidden until the end of the party. That way, you can end the night with an outdoor foam dance party your guests will never forget!
Our adorable mermaid theme party ideas can help enhance your kid's bubble party. Check them out!
8. Time to race!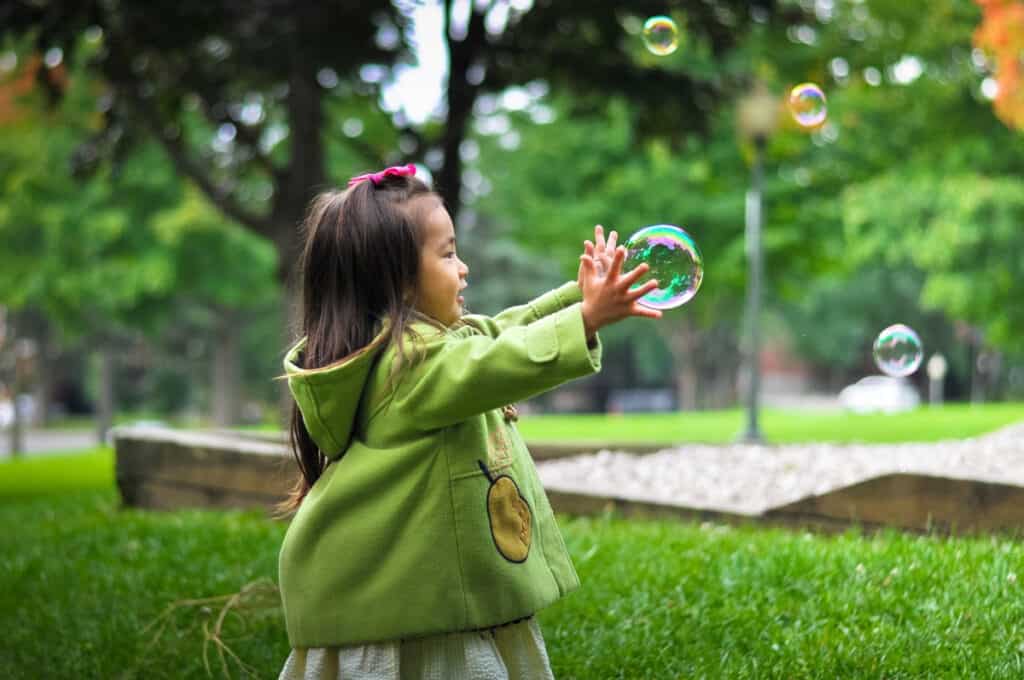 Here is one of our favorite bubble party ideas for kids: arrange a bubble race. Although this time, it will not be a contest of speed. You would need comparatively larger-sized bubble wands for this race. Hand them to each kid and make them line up at the starting point.
As soon as the race begins, kids have to blow a bubble and then catch it on their wands. The player who reaches the endpoint with the bubble still on their wand wins. Present bubbly chocolates as the prize for winners.
9. Or to run away!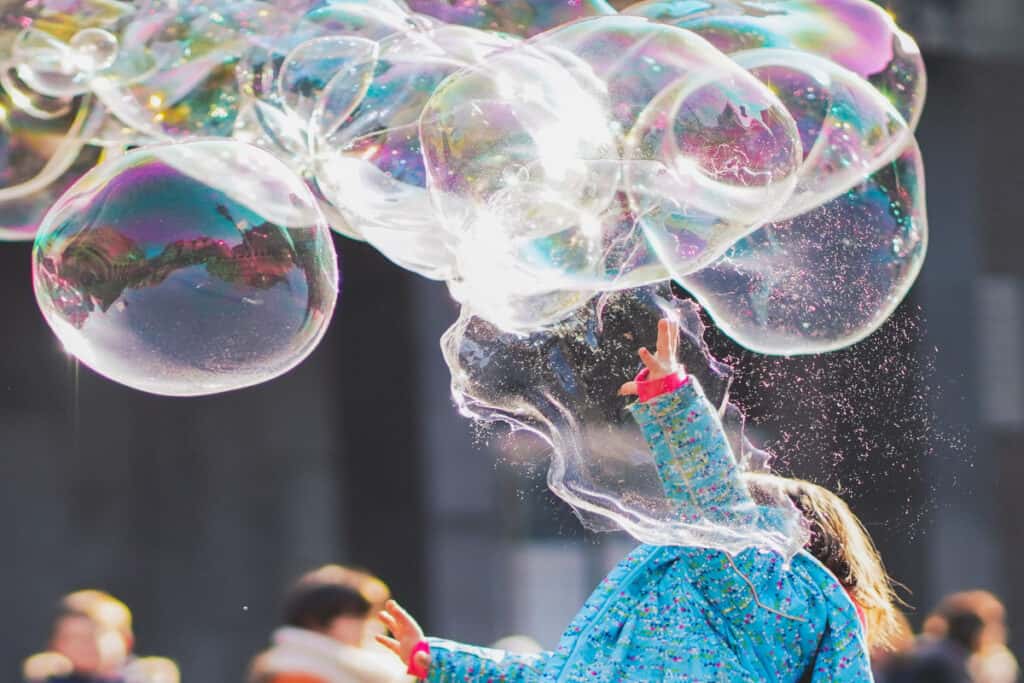 Kids can be entertained playing tag and racing. However, tagging through hands is not acceptable this time. The kid in the center blows as many bubbles as possible, and the rest have to protect themselves from those bubbles. Whoever the bubble touches first, and of course pops, then has to come in the center and blue bubbles for the next round.
10. The bubbly cake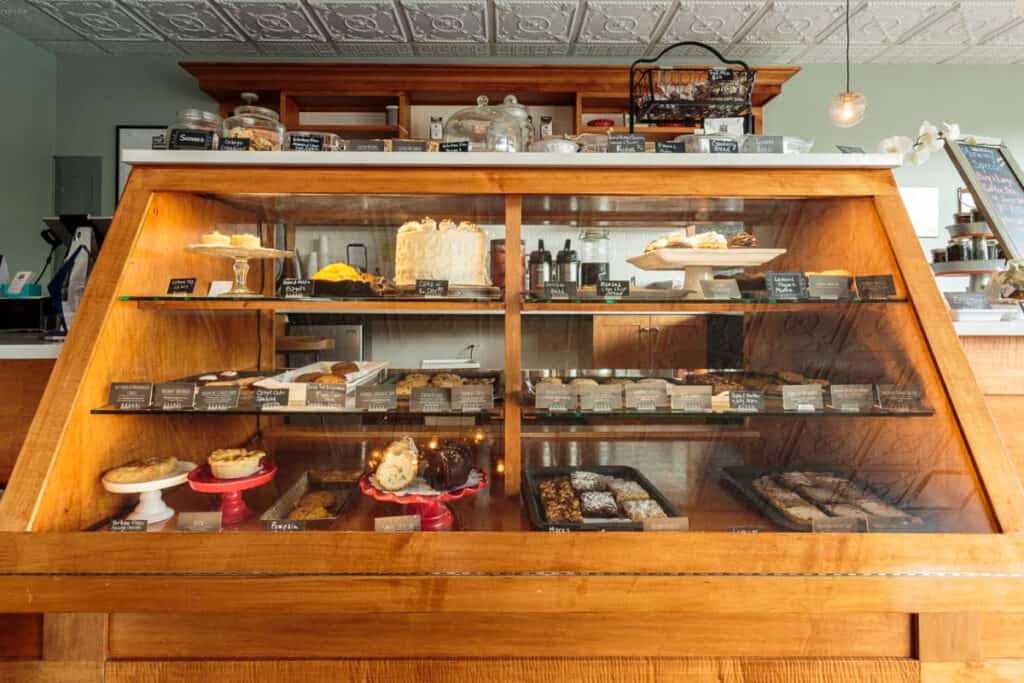 A birthday party isn't complete without the cakes. Cakes are one of the most customized party elements; hence, bake a special bubble cake to suit your theme. Maybe a bubble gum or malted milk-flavored cake will make the best impression on your guests?
You can also request a bubble cake from a local bakery since they will have tons of creative ideas to make it happen. Ask the baker to decorate the cake with circles of icing and maybe even color the cake with iridescent frosting to complete the bubble look!
Bubble party ideas: conclusion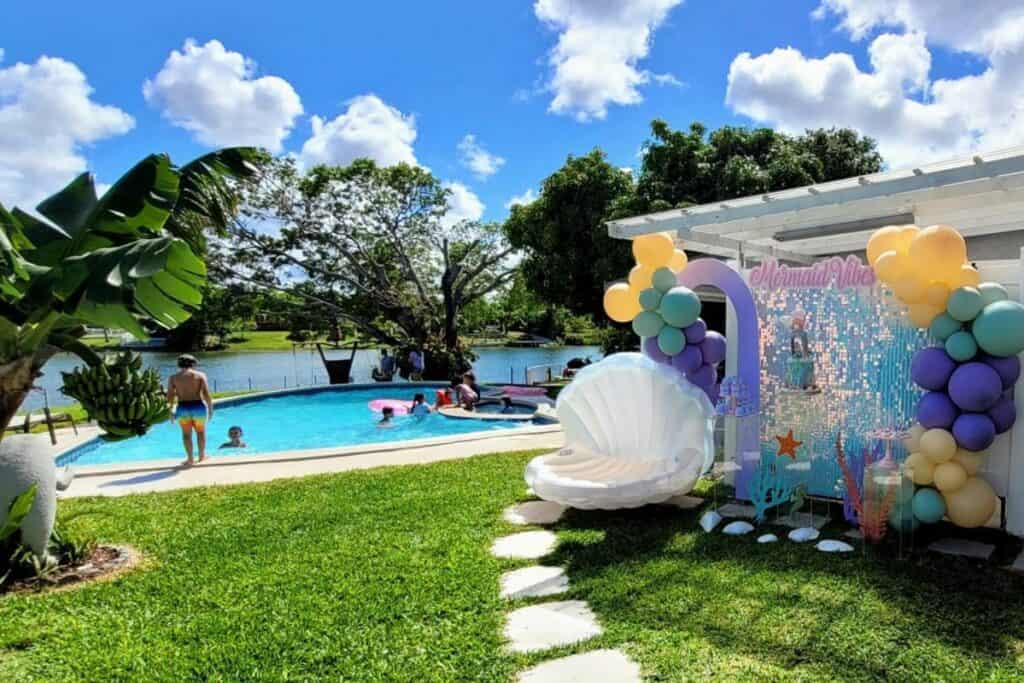 We hope you've enjoyed these bubble party ideas and are ready to start planning your themed gathering! Remember, themed parties are all about fun and little surprises, so there's no need to overthink things. Keep it simple by booking the perfect Peerspace venue and utilizing a few of these suggestions.