Looking to rent a penthouse for a night? Located on the top floors of luxury buildings, penthouse apartments are some of the most impressive spaces you can find. They typically have huge windows with beautiful views of the surrounding city, and will most often be outfitted with high-end decor and furnishings. We can't think of a better place for a fancy party, a glamorous film/photo shoot, or just about any other gathering that you need to lend an extra dose of glamor.
Keep reading for our guide to how and where to rent a penthouse for a night (and please note that we mean for an evening in the context of an event, rather than for an overnight stay). At the end of this post, we'll also offer up several great examples of penthouses you can rent by the hour through Peerspace, the largest online marketplace for hourly venue rentals
Most Peerspace venues close around 10:00 pm local time. Event timing and venue availability are solely up to our hosts' discretion.
The simplest way to rent a penthouse for a night
The first step to renting a penthouse for a night? Head over to Peerspace! It has the distinction of being the most extensive marketplace on the web for renting spaces of all kinds by the hour, including but not limited to tons of gorgeous penthouses, for events as well as creative projects and other uses.
On the Peerspace homepage, enter the type of event or gathering you're planning, the location where you're planning it, and if you happen to know it already, the date when you intend to rent the penthouse. Once you've submitted this initial search, click "More filters" at the top of the search results page and type "Penthouse" into the "Keyword" section to limit your search results only to penthouses.
Next, we'll explain how you can easily find the perfect penthouse for your needs.
How to use Peerspace to book the perfect penthouse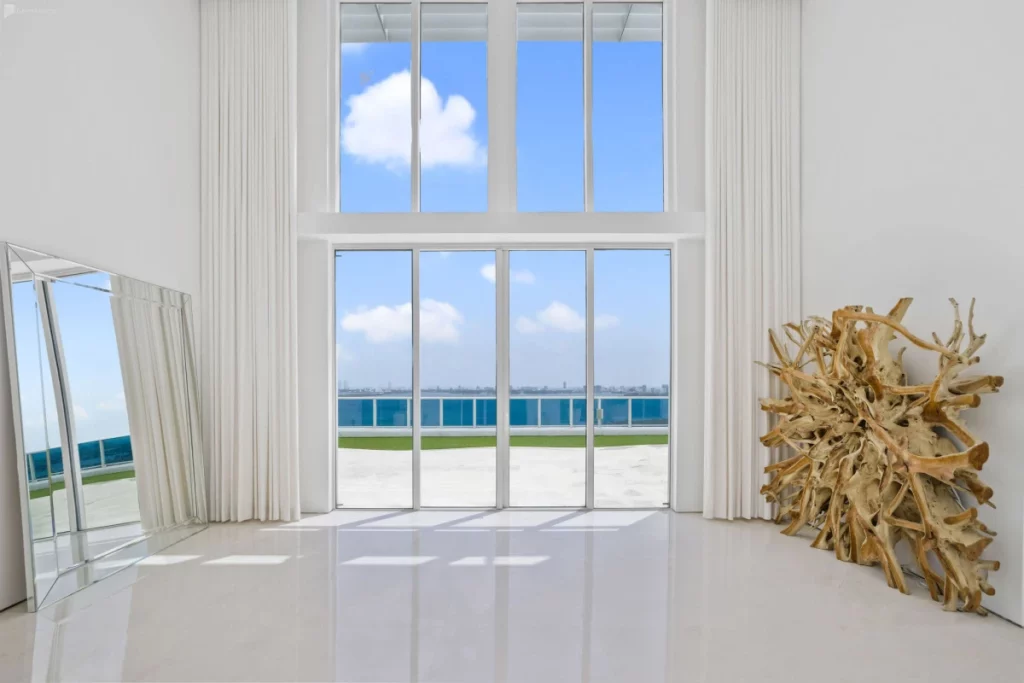 The Peerspace search engine makes it ultra-easy to narrow down your search results so you only see the spaces that suit your needs.
In fact, you can limit your search results based on tons of different criteria:
Hourly rental price
Total number of expected attendees
Included outdoor spaces
Included interior spaces
Available production equipment, like a cyclorama or a green screen
Style of the space (such as bohemian, colorful, industrial, etc.)
Space type
Included amenities, like a deck, gazebo, fireplace, exposed brick, etc.
Whether or not you can book the space instantly
Once your search results are limited only to spaces that are suited to your specific needs, it's time to go through each of the listings to decide which one might be a good fit. To make this part of the process as easy and clear as possible, every Peerspace listing includes detailed descriptions of the space in question, as well as lots of high-quality photos provided by the host.
If it's a more popular space, it's also likely to have at least a few reviews courtesy of those who've rented the space before, which is an especially useful insight into the experience of renting it. You can also reach out to contact the host of a space if you have any further questions.
A few examples of penthouses for rent by the hour on Peerspace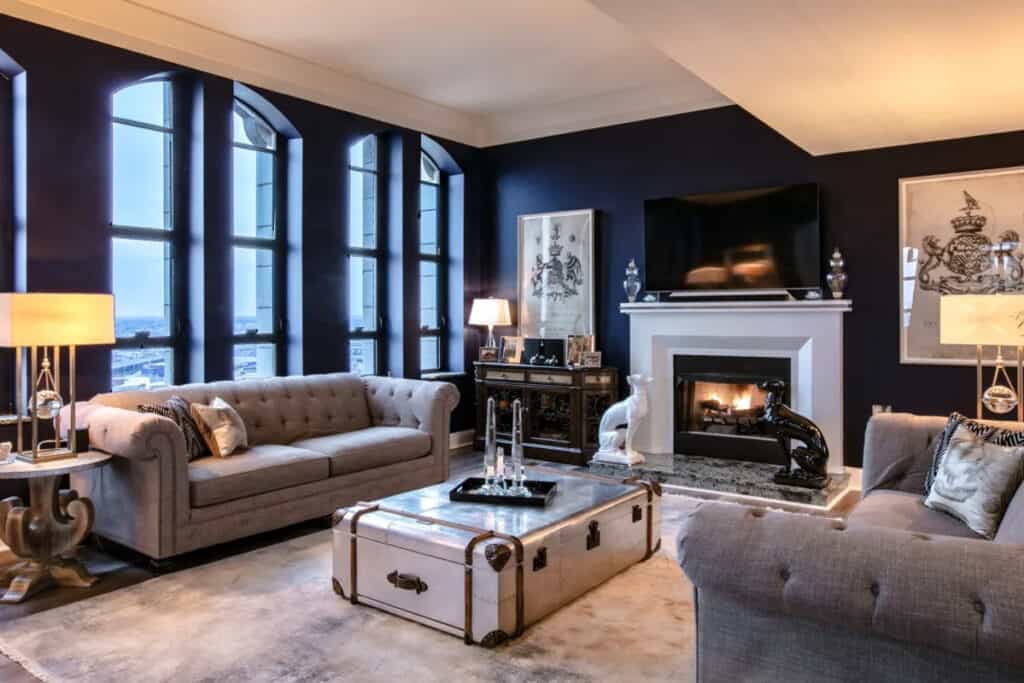 Perhaps the best way to understand what Peerspace has to offer in terms of penthouses for rent by the hour is to check out a few examples of penthouse listings on the site. So here are a few of our absolute favorites, each in a different city across the US:
The Vintage Penthouse sits on the top floor of the historic Art Deco-style Snow Building, right in downtown Durham. Its massive rooftop deck has plenty of comfortable seating as well as a great view of the Five Points neighborhood, which is also brimming with history, as well as "downtown, DPAC, American Tobacco, and gorgeous sunsets."
Besides the fabulous vistas, the penthouse is filled with tons of natural light and "decorated with antique rugs, artwork, and vintage furniture, mostly sourced in Durham." There is a small kitchen with basic cooking necessities and even a washing machine and a dryer. The hosts describe the space as "ideal for photo shoots, small workshops or retreats," so keep that in mind if you're thinking of renting it.
To give you a sense of what the Vintage Penthouse is like to rent, here's a quote from a renter who booked a production here: "What an amazing space! Karen was super helpful in getting us set up for my surprise proposal/photo shoot to my now fiancee! The pictures don't do the space justice, it's a really cool place to visit, day or night. The patio is awesome and great for views of the city/seeing the sunset."
Want to feel like Gatsby himself, hosting a ritzy party in your very own lap of luxury high above the city? The Gatsby Penthouse is a 4,000-square-foot, 1930s Art Deco space on the top floor of one of the tallest buildings in St. Louis – which means that you'll have 360-degree views of the city unobstructed by nearby buildings.
It's one of the city's most impressive penthouses, featured in many prominent publications, and has a "grand original terrazzo staircase with gold shell details, black master bedroom with metallic gold ceilings and crystal chandeliers"! This luxury space is by no means cheap at a rental price of $400 per hour, but you certainly get what you pay for: historic glamor and luxury like nothing you've seen before.
This penthouse has more of a loft-style feel than the other two examples, and it's an intimate 797-square-foot event space with a capacity of 30 people standing or 20 seated. Impressive features of this space include 13-foot ceilings, six-foot windows, a penthouse with floor-to-ceiling glass, and even a lush green roof.
This penthouse is one of the city's most popular listings on Peerspace and has more than 90 positive reviews, including one reviewer who wrote, "Loved the penthouse. I hosted a small birthday gathering on a Saturday night. The space was both intimate and spacious! Emmanuel was professional and communicative despite my overabundance of questions and worries. I would def book again!"
There are hundreds of penthouses across North America that you can rent through Peerspace. So if you're looking to rent a penthouse for a night in your own city, make sure to check Peerspace first – your perfect venue or creative space might just be waiting for you.