San Francisco is full of gorgeous, photo-worthy spots. But you're a discerning content creator.  You don't want to post the same old pics of you gazing at the harbor from the Golden Gate Bridge over and over. No, you need something more exclusive — something off-the-beaten trail and totally unique! Don't worry, we got you. Below, you'll find 12 cool secret spots in San Francisco sure to yield 'Gram-worthy photos. 
First up, we've got a posh lounge within a private social club in the Duboce Triangle. This gorgeous space has three distinct rooms, each sporting its own stellar vibe. Plus, the owners regularly swap out the artwork – so you'll always have something fresh in the background.
"What a gorgeous space to do a photoshoot in," says Steph Z. "The placement of the decor with the natural lighting was well thought out and very unique… I'd recommend this space to anyone!" 
Check the Vintage Castro Lounge out on Peerspace.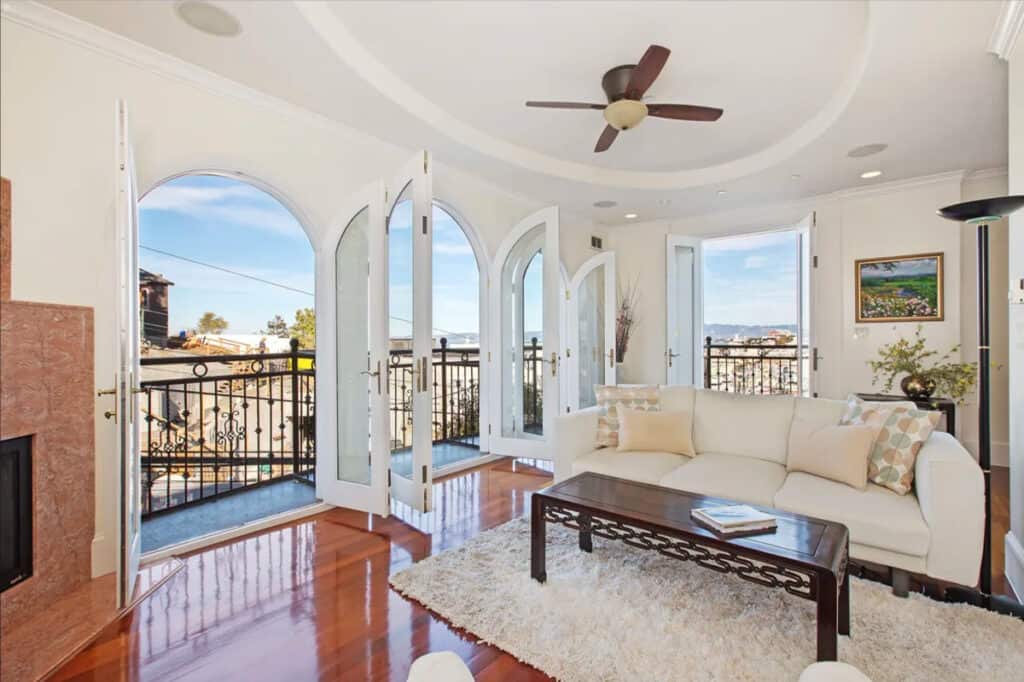 Next, we have an aesthetic Peerspace home in the Russian Hills neighborhood. The home's interior boasts a clean and bright decor style, but the real show-stopper here is the view. 
Four curved walls with floor-to-ceiling windows survey the city and will make you feel like California royalty when you step onto the balcony. Check out more pics of this secret spot in San Francisco on Peerspace. 
If you visit Golden Gate State Park, you might find an unassuming art installation that has some seriously cool views. The Camera Obscura is based on a Leonardo Da Vinci design. It produces 360 views of the Seal Rock area. Plus, the building itself looks like a giant camera. How cool is that? 
Happen to be planning a bridal shower for one of your best gals? Then you need to see our fabulous bridal shower venue ideas in San Francisco!
4. A church hall in the Pacific Heights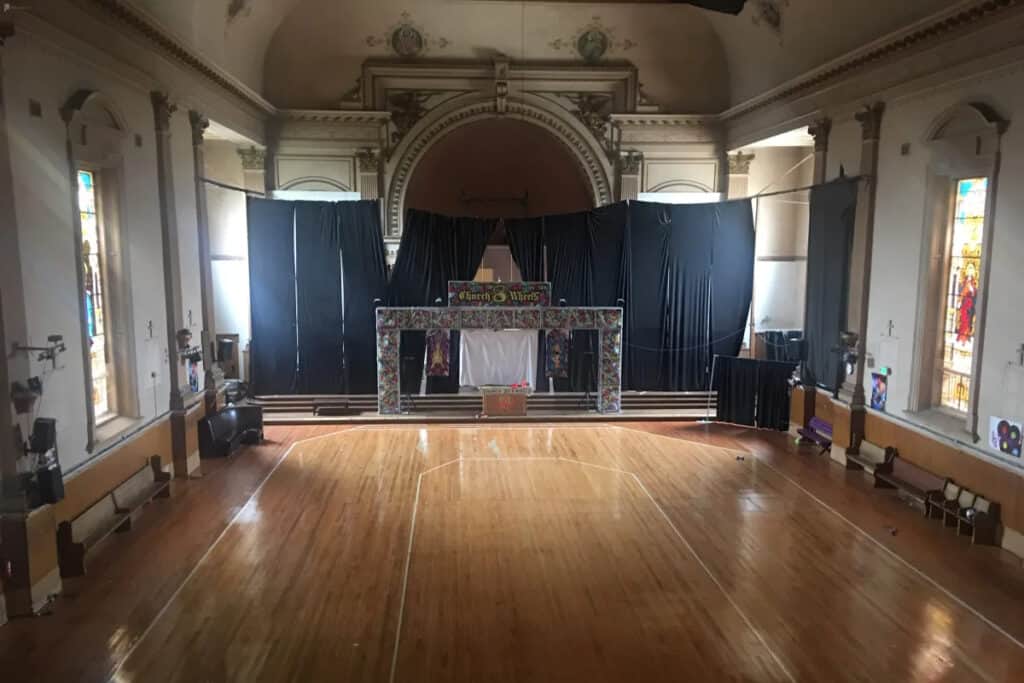 This unique church hall turned event space features classical architecture and original features throughout the interior — like colorful stained glass windows. It's an awesome spot to take pics with a gothic or moody vibe. And there are tons of photogenic nooks and crannies to point your tripod. 
"It is truly a one-of-a-kind venue in the city with the 'wow' factor," says the Peerspace host Caroline Y. 
5. A massive and hidden wall mural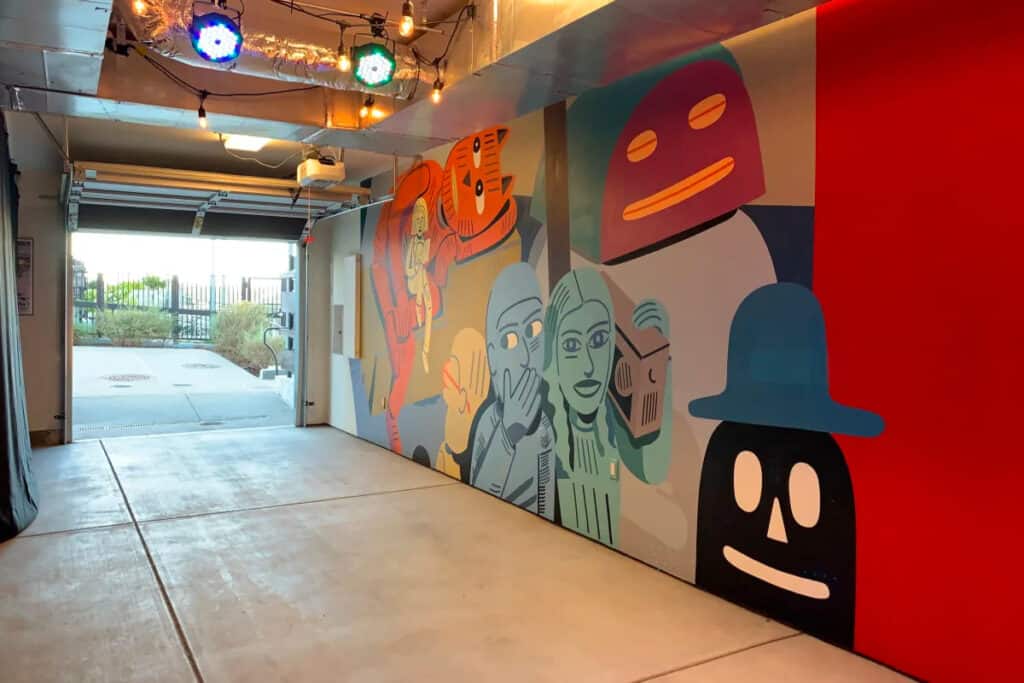 San Francisco is full of murals — but how often do you see one in a garage? 
Located near downtown San Francisco, this colorful garage sports a floor-to-ceiling mural painted by local artist F. Jason Jagel. It's an insanely Instagrammable spot just begging to be discovered. 
And at only $22 an hour to rent on Peerspace, it's a budget-friendly way to have some exclusive photoshoot time with your friends. Like your own private influencer's retreat! 
You can find this secret spot in San Francisco on the west side of Tomales Bay. Marshall's Beach is a 400-foot-long secret beach that's a little hard to get to — you can only reach it by the  1.2-mile-long hiking trail or by kayaking over the water. But once you reach this spot, the trek is well worth it.  
Marshall Beach boasts incredibly photogenic views of the Pacific Ocean, Marin Headlands, and even the Golden Gate Bridge. You can snap unique angles of iconic San Francisco landmarks not everyone will have on their feed — and you can soak up the Pacific coastline in a spot you never knew existed! 
7. A hidden gem with a spiral staircase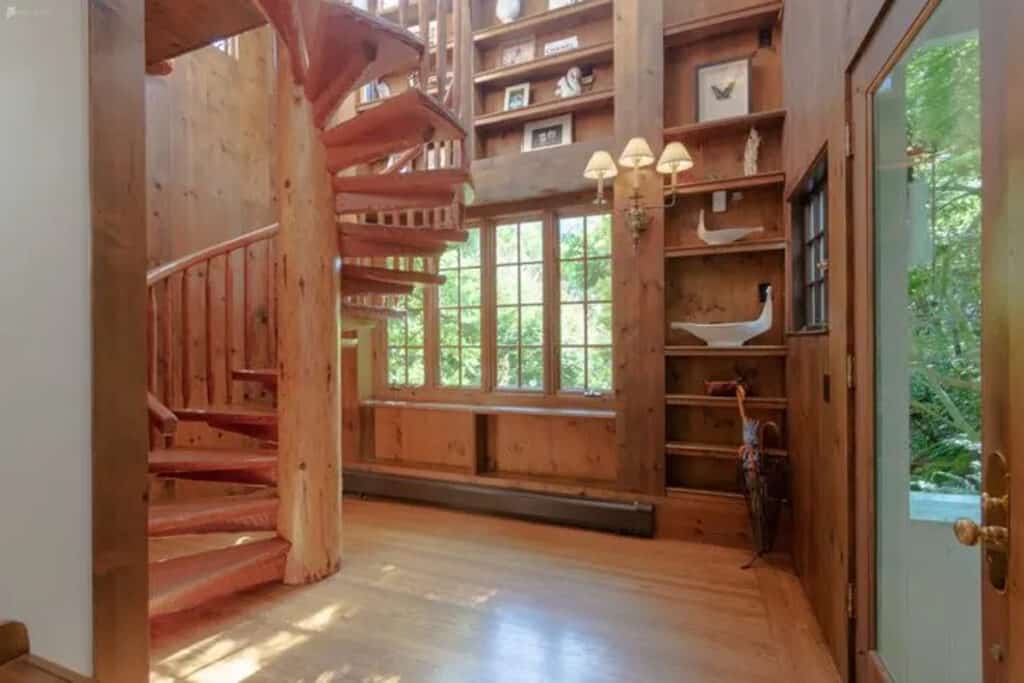 Want to break away from the hustle and bustle and shoot pics in a private oasis? Check out this unique Angelwood house in Ashbury Heights. The home features plenty of unique wood architecture that looks awesome on camera, like exposed beams in the living room. Oh, and there's a spiral staircase. No big deal. 
"This house is so gorgeous," said Art Director Grace B. "So happy we were able to shoot here… The light in this house is amazing."
8. An outdoor terrace dripping with fairy lights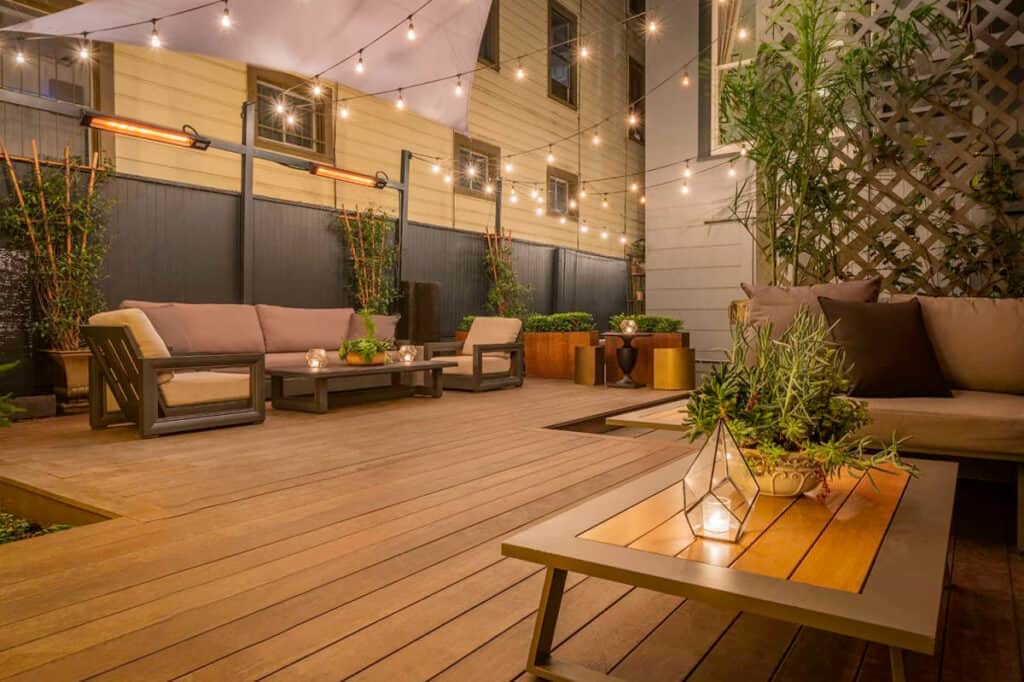 Fairy lights make any photo at least 20% more magical. That's a scientific fact — you can look it up. And If you're looking to take dreamy photos in San Francisco, check out this stylish outdoor terrace in Duboce Triangle. Not only is the terrace itself cozy and inviting, but it's also got plenty of twinkle lights for all your magical photo needs. Check out more pics on Peerspace. 
Hidden beneath the Coastal Trail at Lands End Point, you'll find this thoughtful stone "labyrinth" along the beach. These simple but beautiful stones are the brainchild of artist Eduardo Aguilera, and it embodies peace, love, and enlightenment. 
If you visit at the right time of year, you'll even find the labyrinth lit with candles to celebrate the solstice or equinox. It's one of our favorite hidden spots to cultivate inner peace. 
These studio photoshoot ideas in San Francisco can inspire your next creative project. Check them out!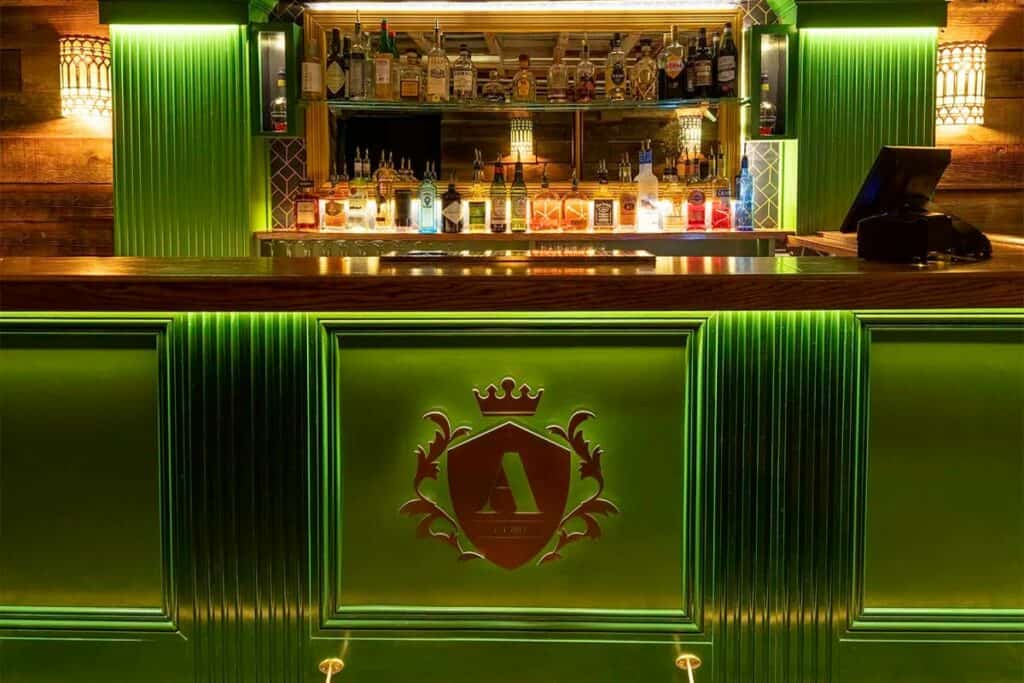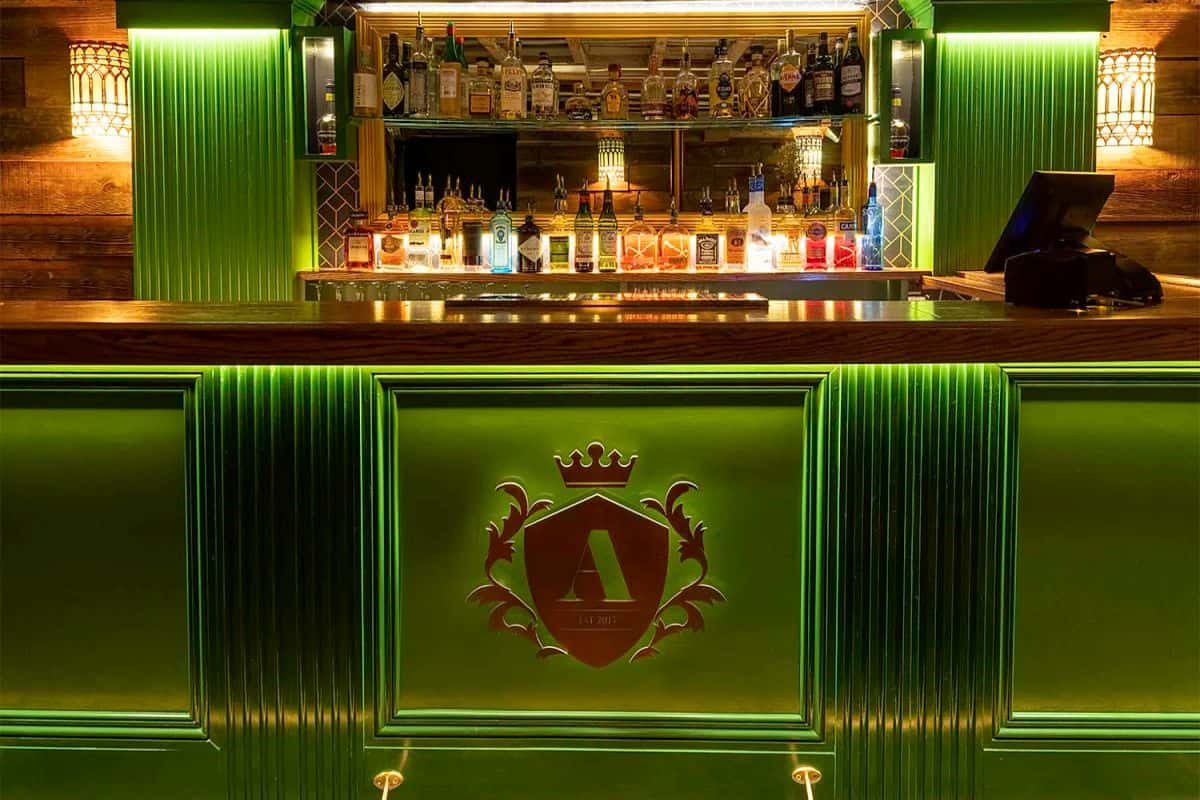 Speakeasies are like the ultimate secret spots just waiting to be discovered. And you can discover the hidden Castro Speakeasy on Peerspace. This one-of-a-kind private club features a sultry 20s aesthetic and ever-rotating artwork and decor, so you'll always have fresh backdrops for your photos. If you want to take vintage-style photos and feel like a flapper, you can't do much better. 
11. An aesthetic downtown Moon Room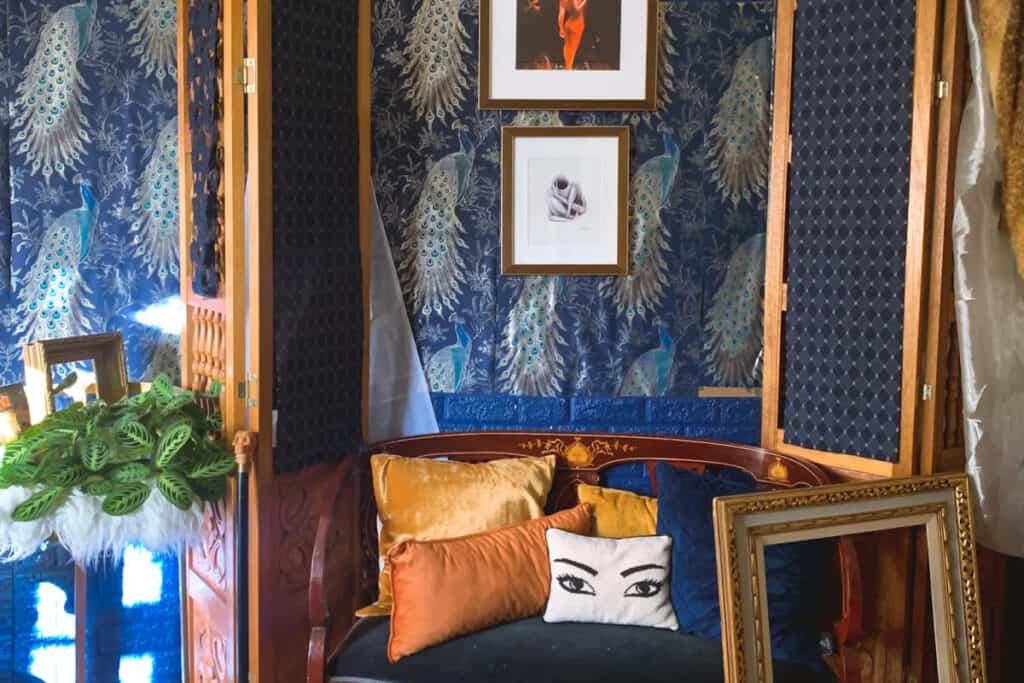 Want to upgrade your Instagram photo shoot with a secret San Francisco photo studio? You've got to look at the Moon Room in Cow Hollow. There are a ton of gorgeous props and furniture that you can rearrange to suit your vision, and the space boasts a cool dreamy vibe that reminds us of a full moon on a summer night. 
"One of the best studios in SF," said photographer Daria R. "I'd highly recommend it to anyone looking for a great place to shoot… Can't wait to book this studio again!"
This hidden spot in San Francisco will help you get away from it all. The Bohemian Grove is a hidden section of the John Muir Woods where you can hang out with beautiful California redwoods that survived a long-ago wildfire. 
The gnarled redwood burls feel equal parts haunting and beautiful. Plus, there's even a "selfie tree" here, which features a fire scar big enough to stand in. You don't see that every day!