Looking for the best winter wedding venues in Texas for your upcoming nuptials? Mild winters and Southern charm make Texas an ideal spot to find fabulous winter wedding venues. The Lone Star State's vast and diverse geography means there's something amazing for every couple — from rustic farms to beachy boardwalks and sky-high penthouses. The state's rich history is apparent throughout its architecture and culture.
At Peerspace, we strive to celebrate Texas history and culture by offering access to the state's most incredible venues. Here are the most scenic winter wedding venues in Texas.
This stylish home is the ONLY home perched over Barton Springs Road, for amazing views during SXSW and Zilker. You and your loved ones can take over the home's huge 2,000-square-foot outdoor patio, which is complete with BBQ grills, yard games, beautiful lighting, and Bluetooth speakers. You'll also have access to a full kitchen, ideal for your catering crew. It's a fun spot for reception parties, especially when you want fresh air and stunning vistas!
According to one Peerspace reviewer who hosted an event here: "Sean was an awesome host! Very accommodating and great to work with. This place is a gem in the downtown area. 10/10 will rent this space again for events. We rented the space in the evening and the patio lighting really helped set a fun chill mood. We had about 50 people at our event and were very comfortable."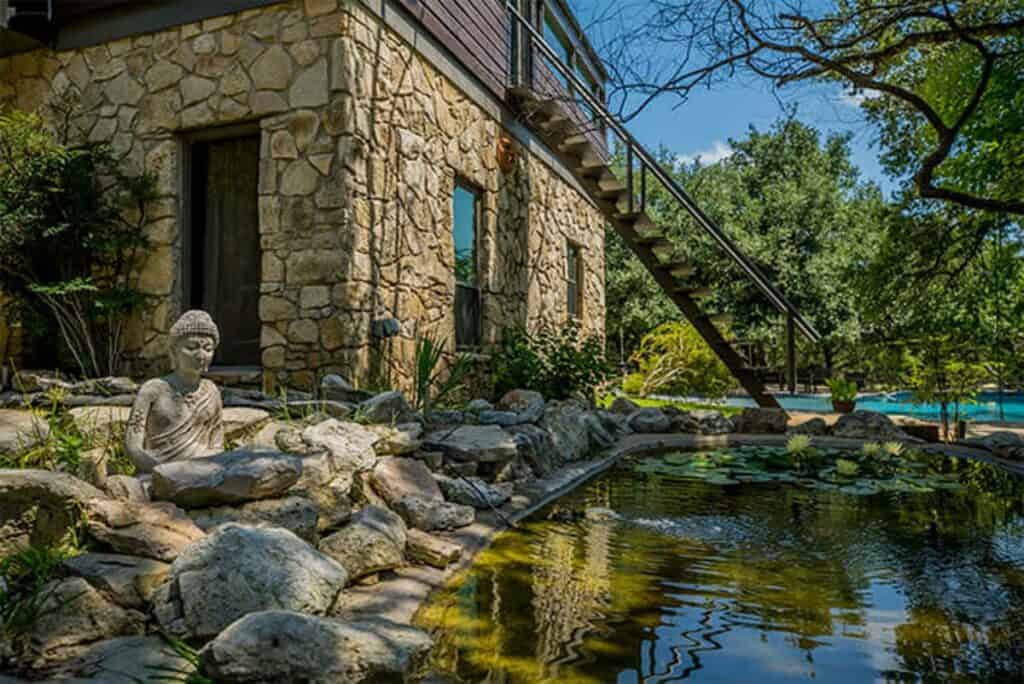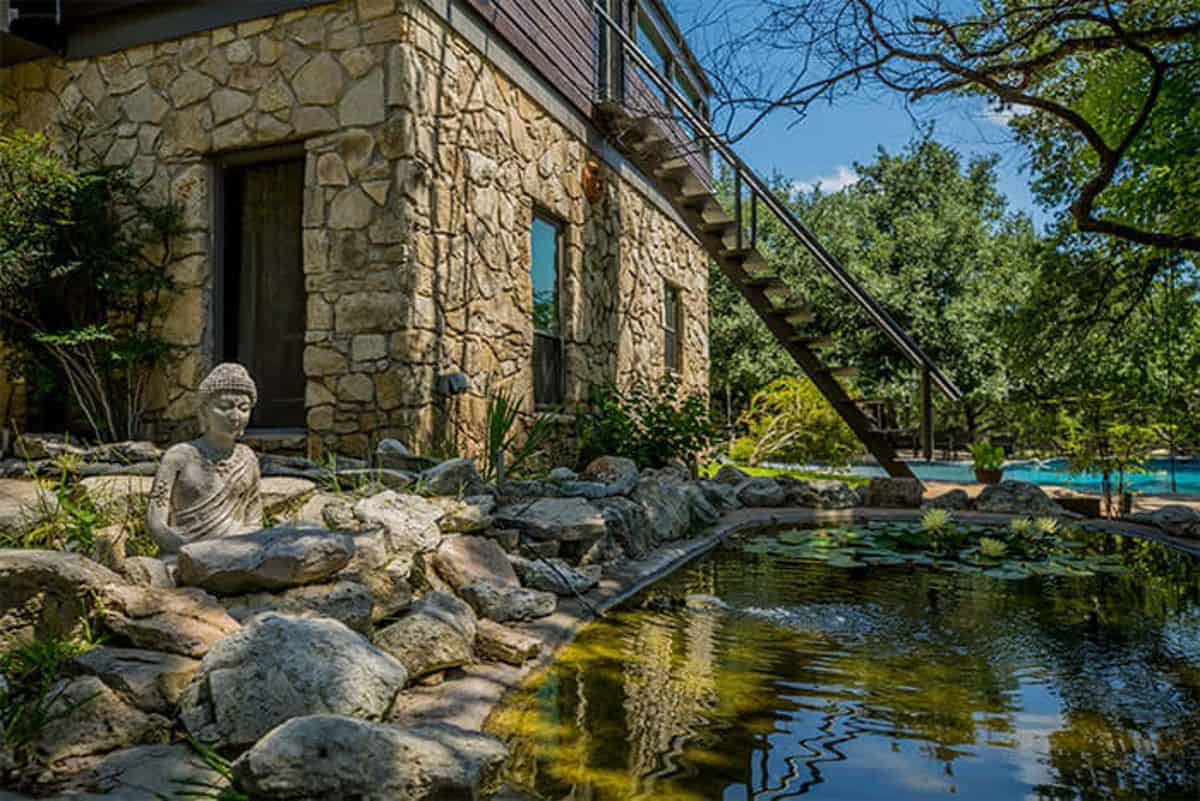 With low temperatures in the 40s, Spicewood, TX, is an inspired location for winter wedding venues. Just take a look at this luxurious country home. The sprawling event space supplies relaxed fireside seating areas, a photo studio, the luxurious three-story home itself, and a pool house. Best of all are the breathtaking views of Texas Hill Country sunsets while walking the zen garden or swimming in the infinity pool. Elegant furniture and modern architecture give this ranch a chic, Southern feel. The hist also provides gourmet catering!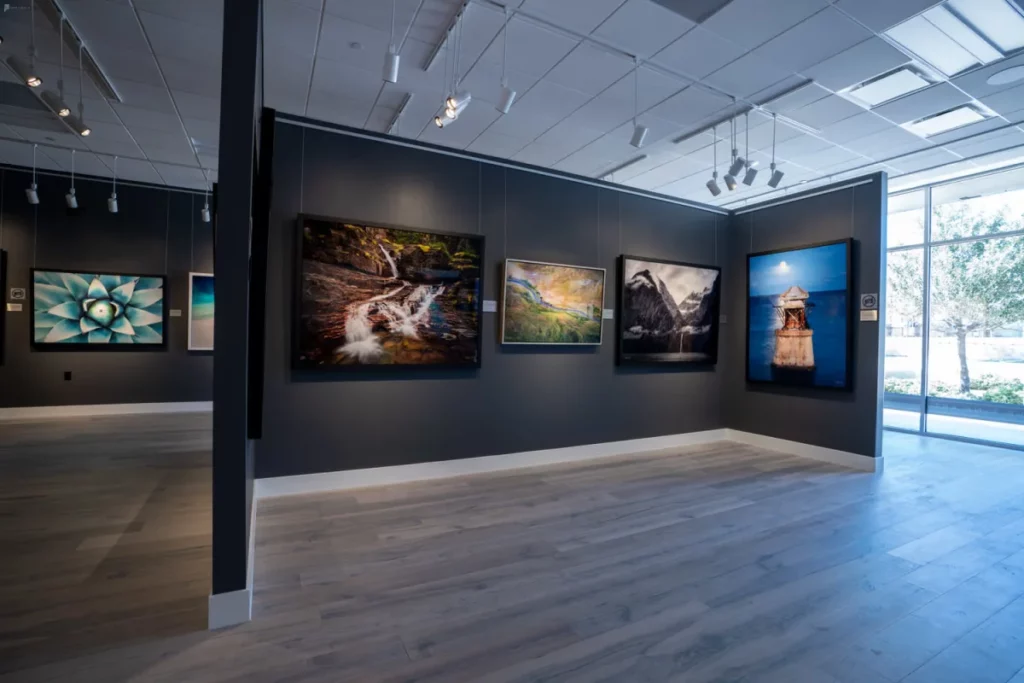 This truly lovely and modern art gallery in Frisco is a dreamy option for winter wedding venues in Texas. With a 75-person capacity, this chic spot is perfect for medium-sized weddings. It boasts bay windows that let in plenty of sunshine, wood floors, black walls, track lighting, and of course, gorgeous colorful artwork. And this is a venue with plenty of amenities! You and your wedding party can make use of the included kitchen, speaker system, and outdoor patio.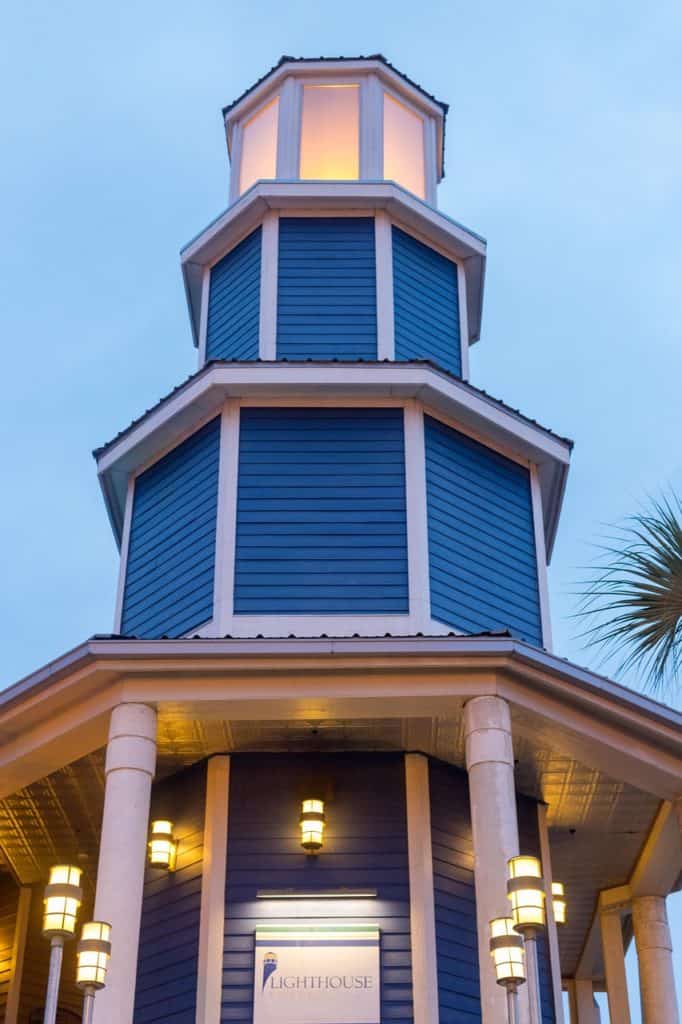 Winter down South is a breeze — especially along the Kemah Boardwalk. The 60-acre theme park grazes the Gulf Coast shores of Galveston Bay and Clear Lake. Just 20 miles from downtown Houston, Kemah Boardwalk's waterfront restaurants, boutiques, and rides are a convenient escape from modernity. Vintage-style attractions and lavish ballrooms with ocean views make this sunny spot one of our favorite winter wedding venues.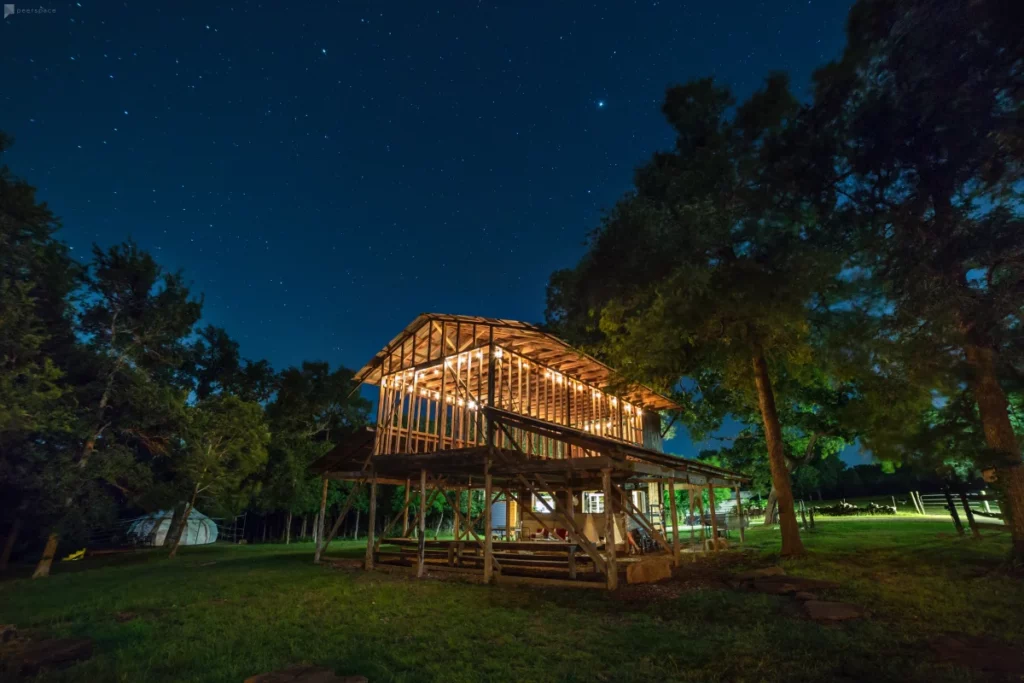 Even in the winter, this tucked-away glamping space in Elgin surrounds event-goers with natural beauty. You and your guests will have access to an open-air event space as well as indoor glamping retreats. Seat your guests under the stars or make space around the covered dance floor for shade. Hanging lights complete the rustic look and give evening photos an enchanting glow.
6. Throw a swanky soiree in this Victorian Home in Ovilla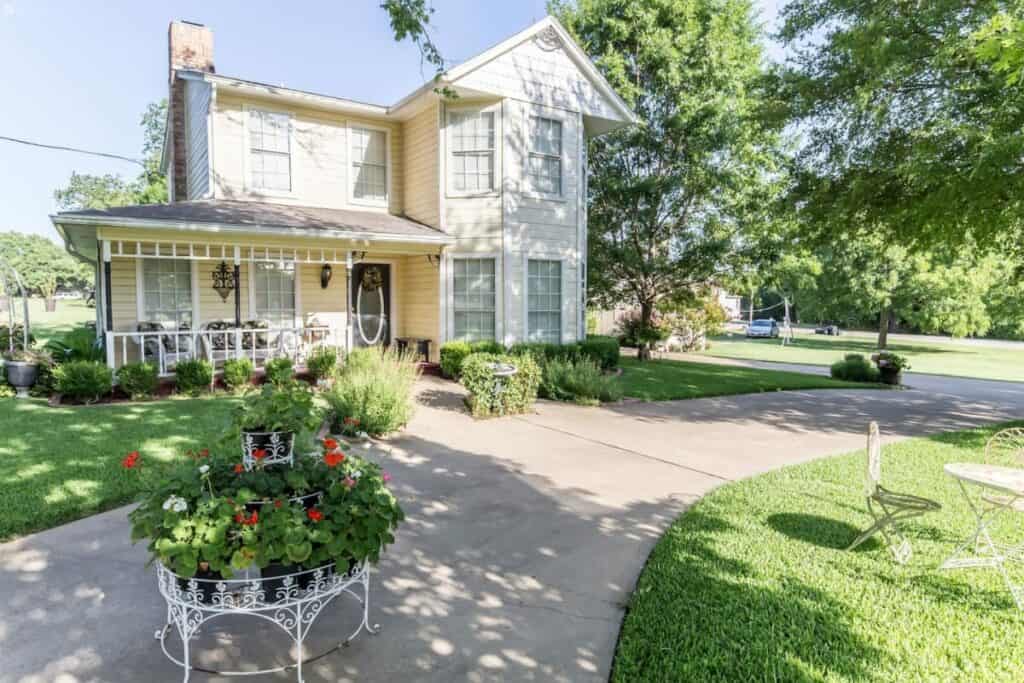 If homestyle country charm is your thing, look no further than this Texas-sized secluded estate. The elegant, country retreat is situated on two acres of lush, expansive land and is ideal for larger parties of up to 200 guests. Your wedding party will have access to the home itself, including the kitchen, tables, chairs, decor, and the on-site bartender. The outdoor lighting, gardens, and wedding arch are elegant enough for any nuptials.
7. Elope at Santa Elena Canyon in Big Bend National Park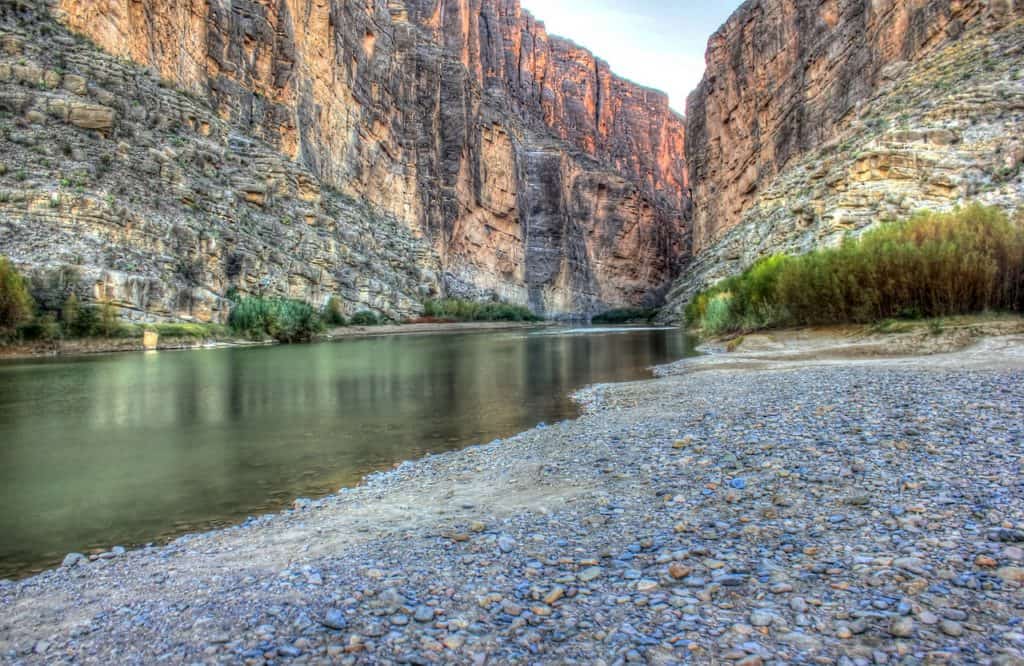 Forget the stress of wedding planning and consider a small ceremony in the best-known feature of Big Bend National Park. This colorful canyon is surprisingly accessible and creates a stunning backdrop for post-nuptial portraits. The desert's arid beauty, remarkable sunsets, and comfortable weather (50-70 degrees in December) make Santa Elena Canyon one of the best winter wedding venues in Texas for intimate ceremonies.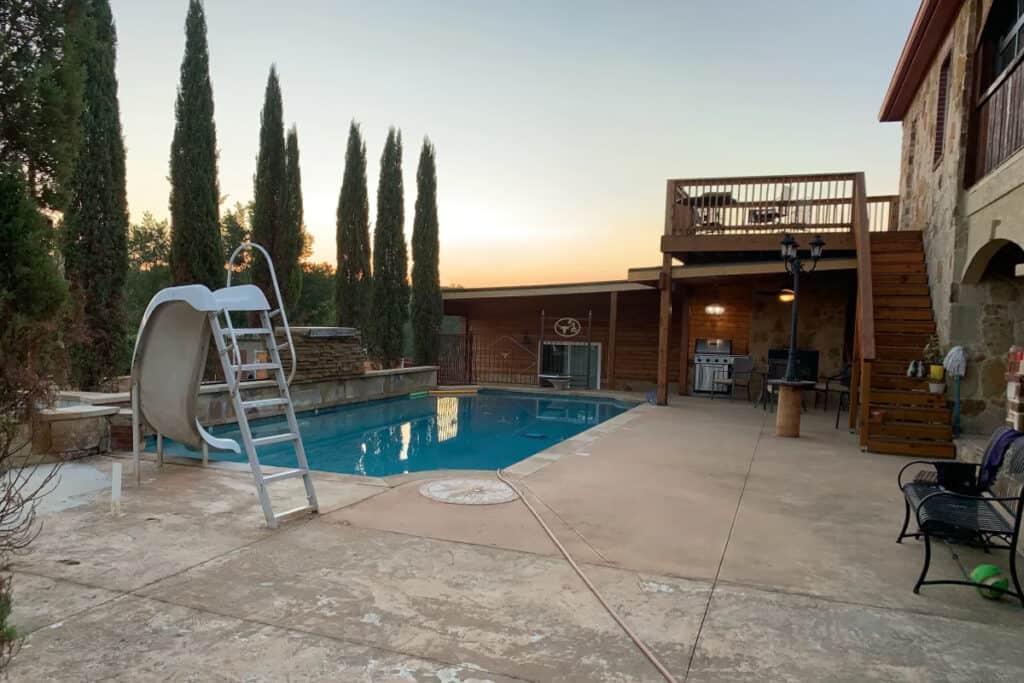 The Lone Star State is known for its big skies, wide-open spaces, and pioneer spirit — all of which is perfectly embodied in this lovely ranch-style villa. This charming stone ranch home combines Austin's rough Southern roots and artistic flair. Rolling Hill Country views and landscaped shrubbery give plenty of opportunity for romantic and quirky wedding photos that you just can't get in wintry northern states. If you're looking for winter wedding venues in Texas that bring European elegance and Texan charm together, this is the place for you!
A Peerspace reviewer shares: "Host was very helpful and the space was beautiful, incredible backdrop for our party video and was so fun to have all the space."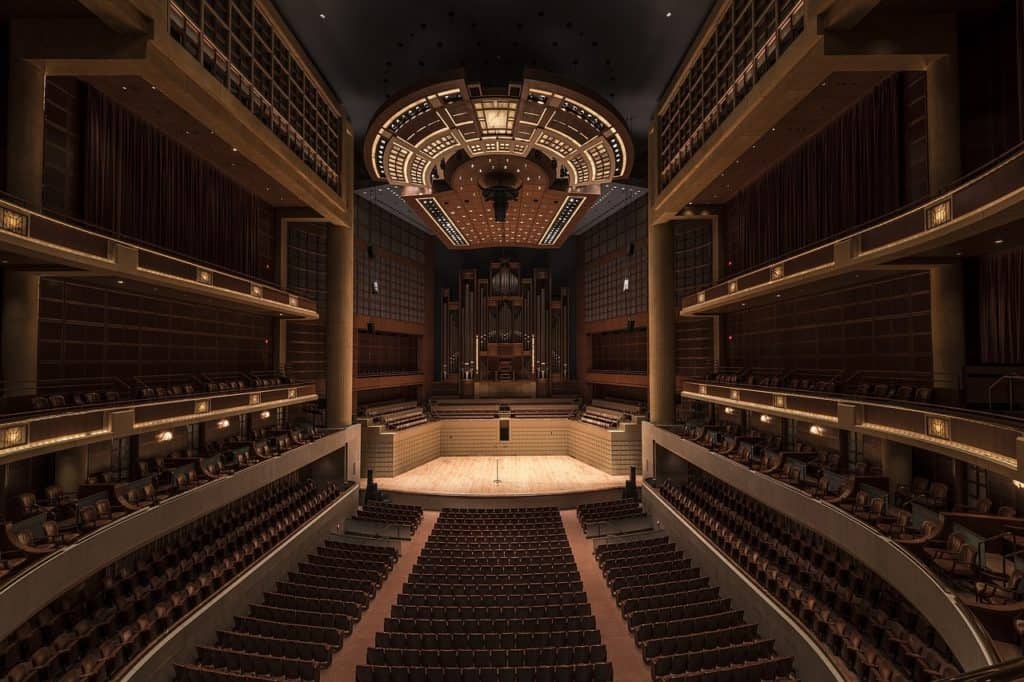 This breathtaking concert hall is home to the Dallas Symphony Orchestra and Dallas Symphony Chorus (and hopefully your future wedding). The world-renowned hall's traditional interior is balanced out with a modern exterior that uses curved architecture and floor-to-ceiling glass paneling –– perfect for glamorous, light-filled portraits of the bride and groom. The sophisticated lobby and theater setting can be rearranged to accommodate even the most extravagant events.
10. Cherish each other at this downtown gallery in Houston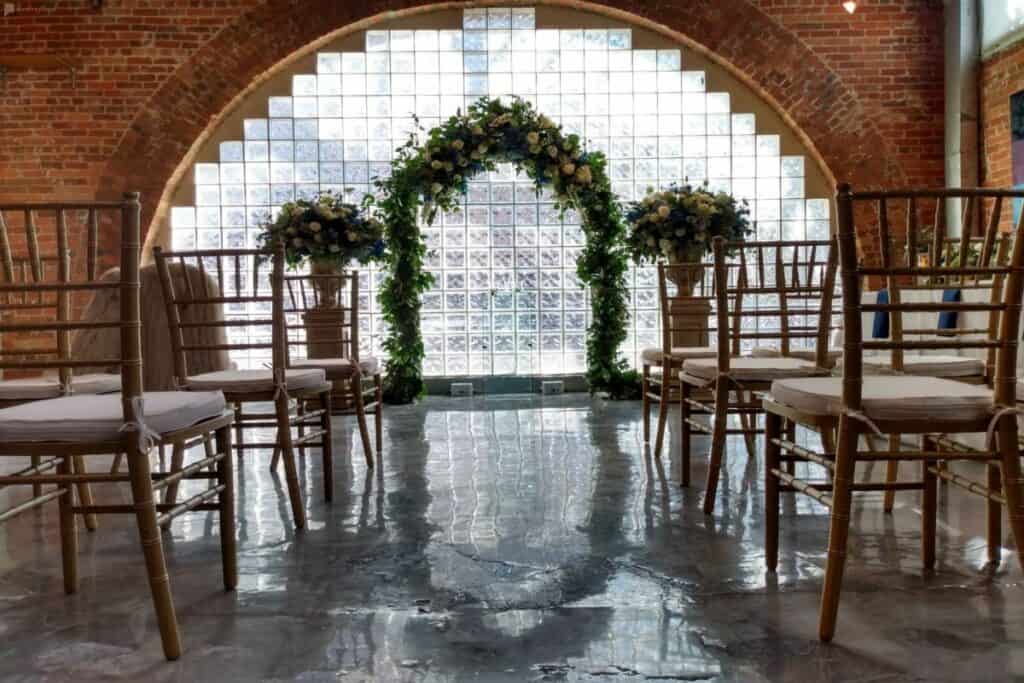 This stunning 1,200 square foot event space is one of our favorite winter wedding venues in Texas thanks to its incredible style and features. And just check out that ornate arched window! It's the perfect spot for saying "I do!" and for taking plenty of photos, too. The venue has seating for 60 and includes an outdoor patio, full kitchen and bar, versatile seating options, and event staff.
When you check out this venue's reviews, you'll notice people rave about the space and its host! Such as with this review: "Carla was great. Clear open communication with her at all times. Very flexible and accommodating. The space was beautiful and perfect for our wedding."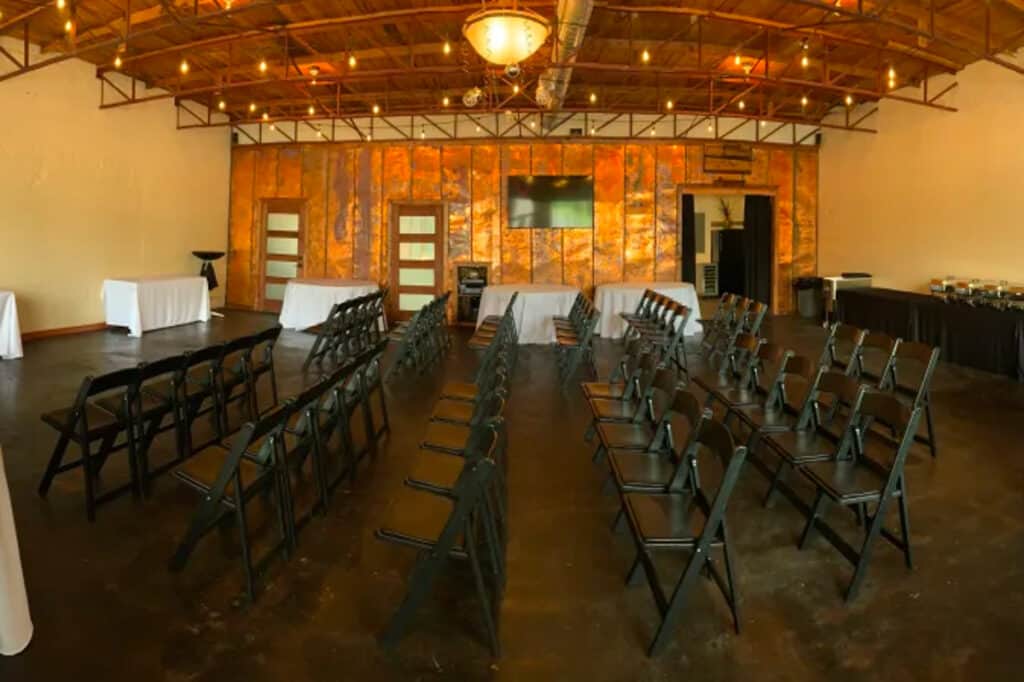 For intimate weddings in Fort Worth, we love this rustic event room. It boasts a unique style that includes a wooden beamed ceiling, concrete flooring, a copper wall, and warm lighting. There is also plenty of seating options, making it possible to host your wedding ceremony and reception in the same space. You can also enjoy the venue's A/V system, kitchen, and on-site parking for added convenience.
According to one of this space's reviews, the venue and its staff are marvels: "Great little venue! Rachel and everyone was so great to work with! The copper wall was perfect for our wedding reception!"
Winter wedding venues in Texas: conclusion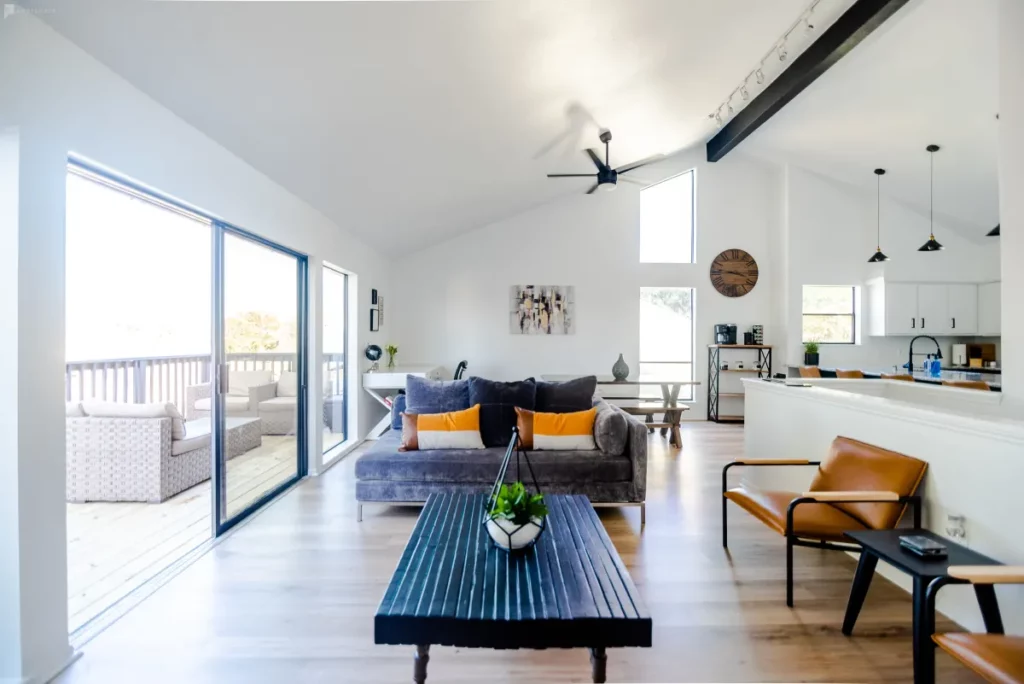 We hope this list of winter wedding venues in Texas has proven inspiring! This massive state is also chock full of beautiful venues for you to discover on Peerspace. With venues across the state (and the globe!) with new venues added daily, you got to keep an eye on our platform to find every dreamy wedding-worthy space.