Planning a Woodstock themed party? Here are 12 groovy ideas that'll make your hippie gathering a smashing success!
1. Have your party in Woodstock, NY
Consider hosting your party in Woodstock, New York, where the actual Woodstock Music and Art Fair took place in August 1969. Having your Woodstock themed party in the real location of the festival you're inspired by would be perfectly authentic. There are several spaces available for hourly rental via Peerspace that are located in or near the town of Woodstock.
For instance, this renovated 1750s Dutch barn in nearby Saugerties, NY would be a wonderful space for a party. It has lots of historic original details as well as 30-foot ceilings, exposed beams, and skylights. Outside, there is a "bluestone, covered patio and quaint side yard," great for an outdoor celebration or just stepping outside to get some fresh air.
2. Model your party invitations after the advertising for Woodstock 1969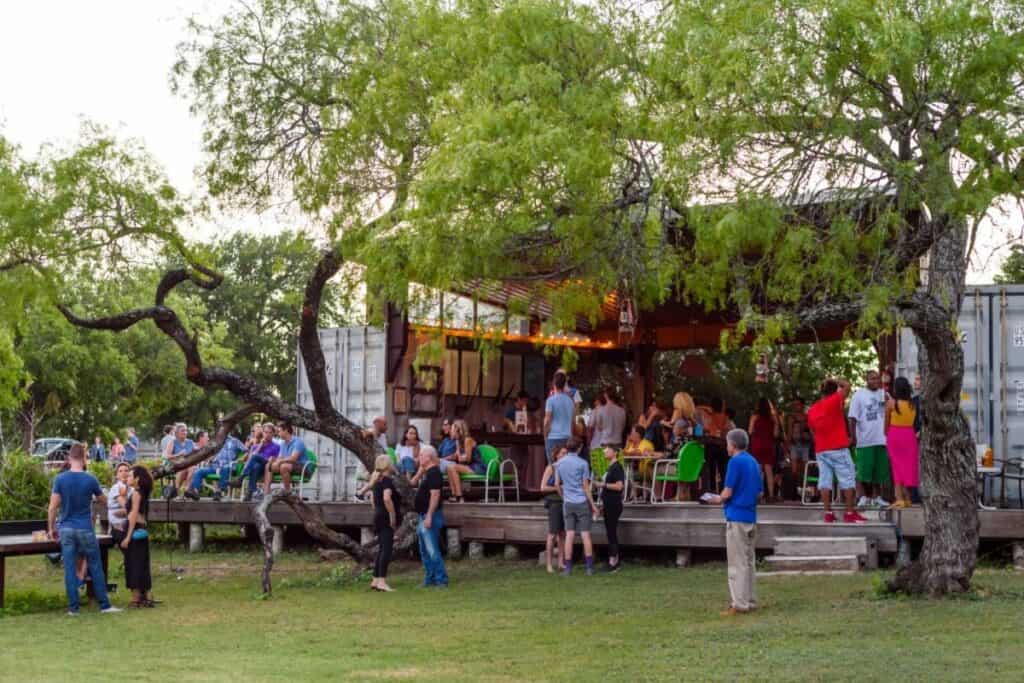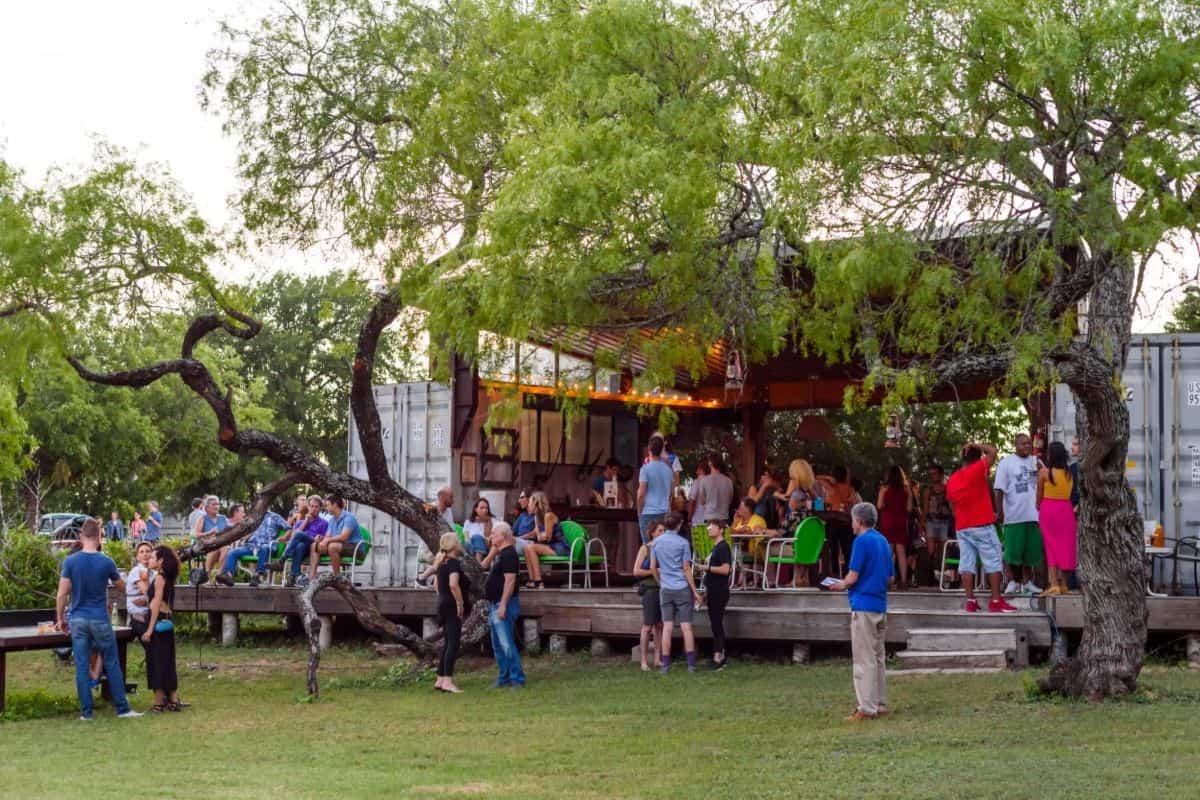 Here's a great example of the kind of invites we're thinking of: these Woodstock party invitations that use a festival ticket design, sold by Love Me Do Design on Etsy. You could also design the invitations yourself if you really enjoy a creative challenge and are hoping to save a bit of cash.
3. Ask your guests to dress in 1960s outfits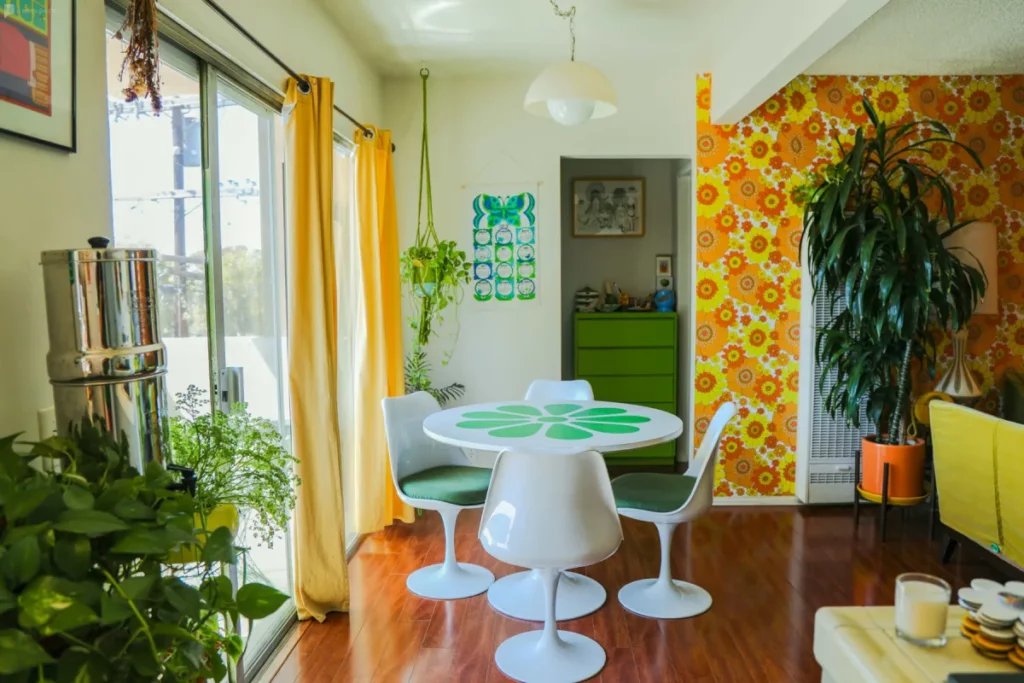 To add a really fun element to your Woodstock themed party, add a dress code to your party! If you decide to execute this idea, be sure to mention on your invitations that the dress code is for 1960s-inspired outfits, ideally including plenty of tie-dye and bell-bottom jeans.
Enhance your gathering by using our 60s theme party ideas!
4. Have your party outside if possible
If the season permits and it's warm enough outside, having your Woodstock themed party outside just makes sense because the festival itself took place in the great outdoors on a dairy farm.
You could even rent a farm for your party via Peerspace, like this rustic outdoor farm setting in Chandler, Arizona. 
5. Have it in a cozy home with hippie vibes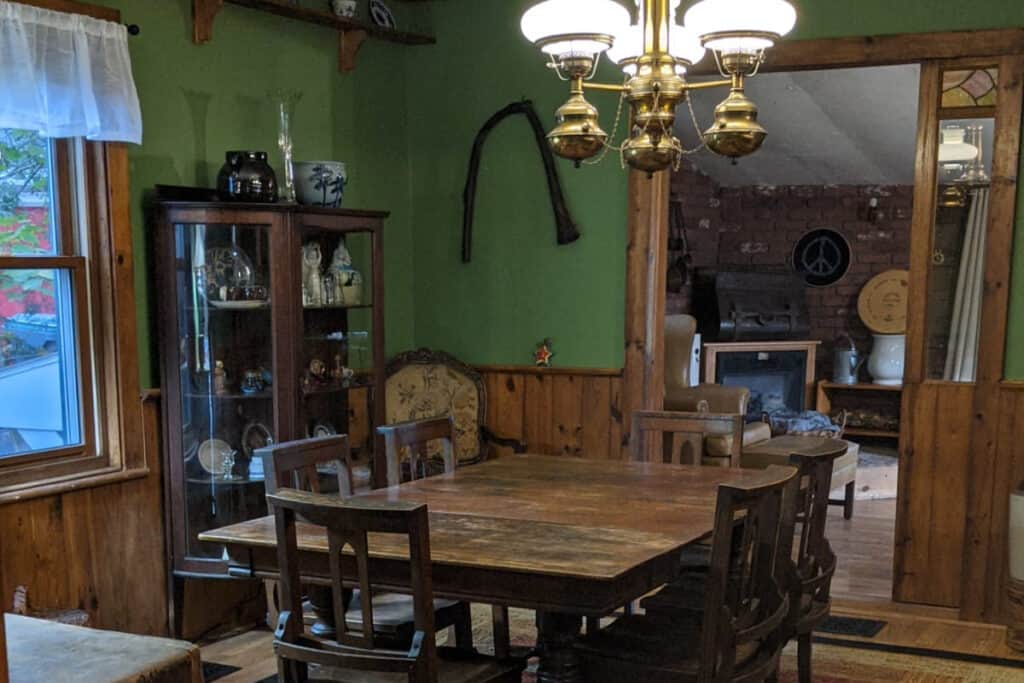 Throwing a party in a real home is a great way to help people feel at ease, cozy, and relaxed at your party. So you might want to rent a space like Judy's Hippie House in Rosendale, NY. It was built in the 19th century and "has all the charm of a historic country home, but with numerous modern comforts." The space is decorated in a way that's already perfectly suited to a Woodstock themed party, which will save you valuable time, money, and energy on decorating–it's "accentuated throughout with the warmth of wood and inspirational colors."
6. Serve grilled hot dogs and hamburgers or hippie vegetarian cuisine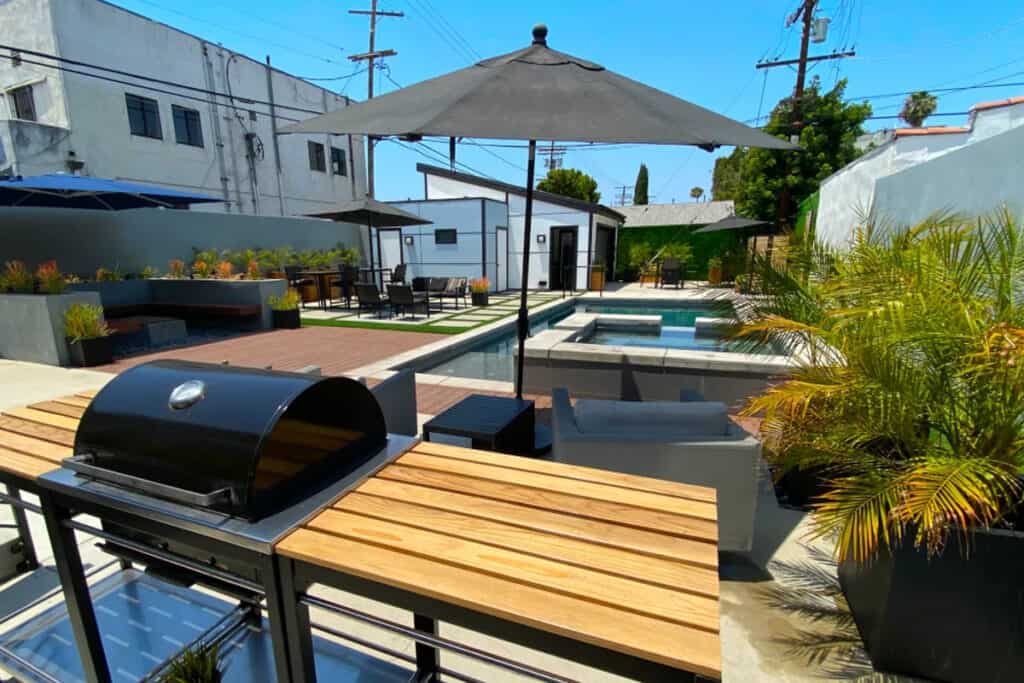 When it comes to food, a truly authentic Woodstock-themed meal would be hot dogs and hamburgers, which were one of the main foods that festival attendees consumed! However, since we don't really associate hippie culture with hot dogs and hamburgers these days, why not instead serve some classic vegetarian cuisine with a twist? This ultimate hippie bowl from the Healthy Maven, for example, contains a ton of superfoods and is delicious, to boot.
7. Play music by artists who performed at Woodstock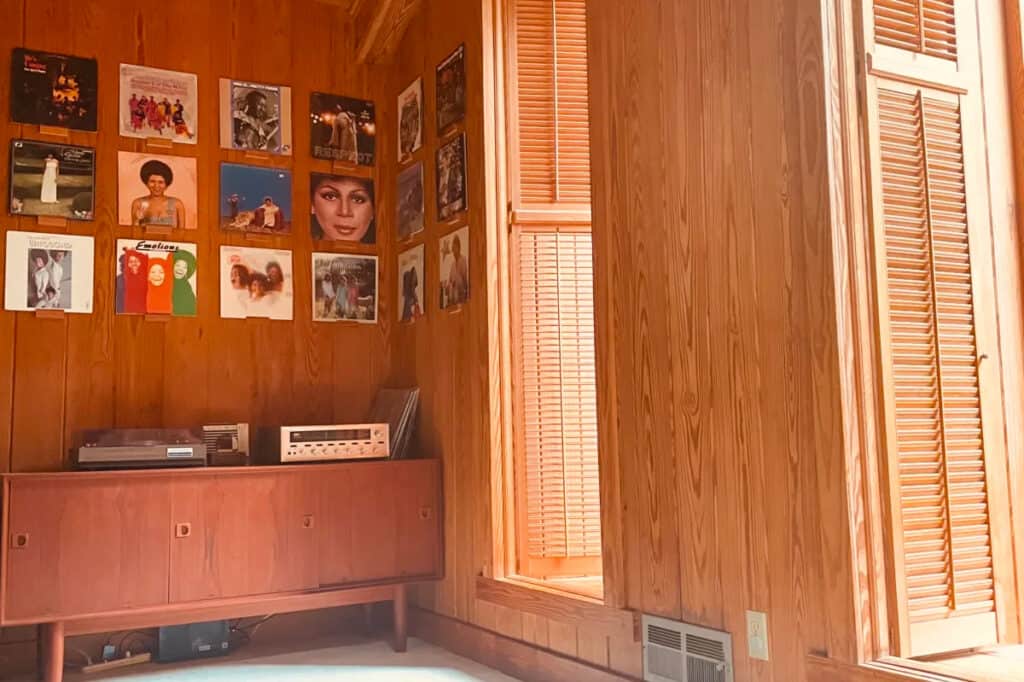 There are a ton of playlists out there to make this easier for you, but we're especially big fans of this "Woodstock" Spotify playlist, which contains 100 songs by "the original artists, songs, and recordings from the iconic 1969 Woodstock Music Festival"! Or you can go extra authentic and throw on some actual, physical records from your favorite artists who performed at the famous festival.
8. Play 1960s and 70s music trivia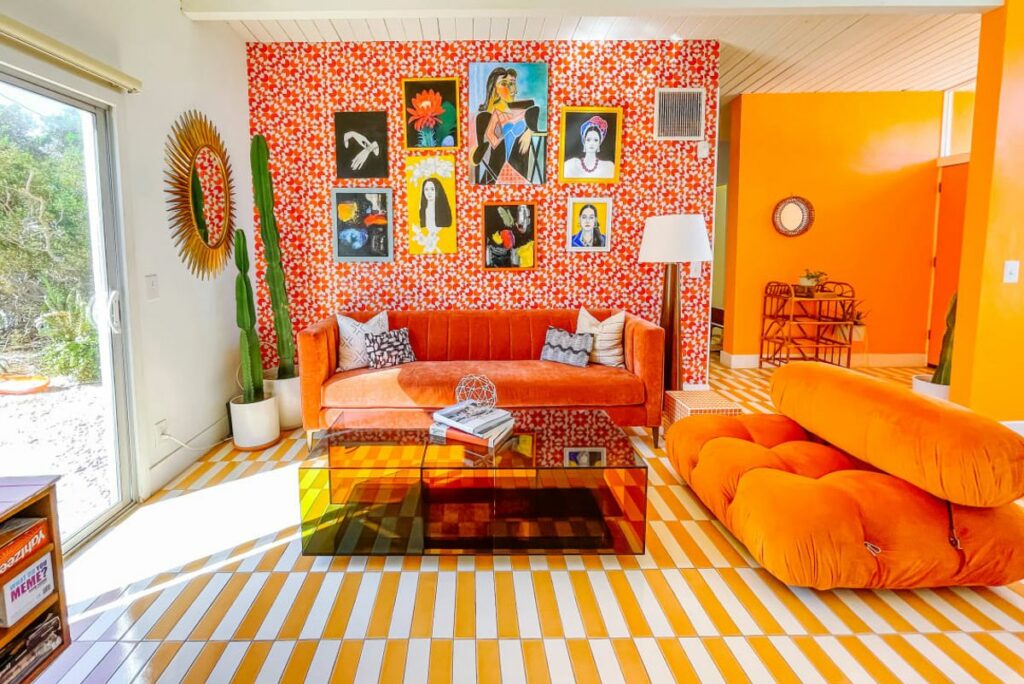 Are you and your guests know about the music of the era when Woodstock took place? And do you all have a competitive streak? If so, turn this into an awesome and potentially hilarious party activity by having your guests play music trivia about music from the 1960s and 70s. There are lots of options out there when it comes to music trivia games, but Timeless Trivia Volume Seven covers music ranging from the 1950s to the 1970s and is quite a popular choice.
9. Throw your Woodstock party at a real hippie homestead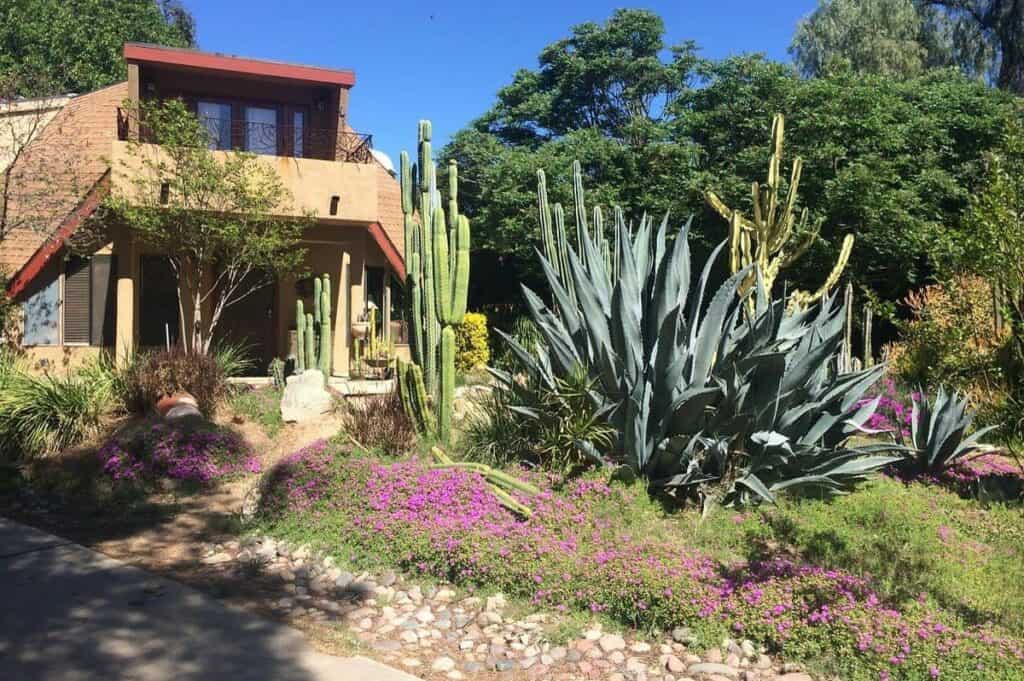 Check out this hippie homestead in Ramona, CA, a "just-over-an-acre eco-park is located in a rural neighborhood about an hour from San Diego, beaches, mountains and desert"! What better place for a Woodstock themed party?! You'll find cactus gardens, natural pool and patio, a lovely orchard, "The Bus Stop" (which is an "interactive fire sculpture with sound"), and "natural landscaping and permaculture ideas expressed throughout the property."
As many as 50 guests can enjoy this space, and it only costs $95 per hour with a four-hour minimum and a discount for rentals of eight hours or more.
Use our vintage photoshoot ideas to capture every moment of your Woodstock party!
10. Have a tie-dye station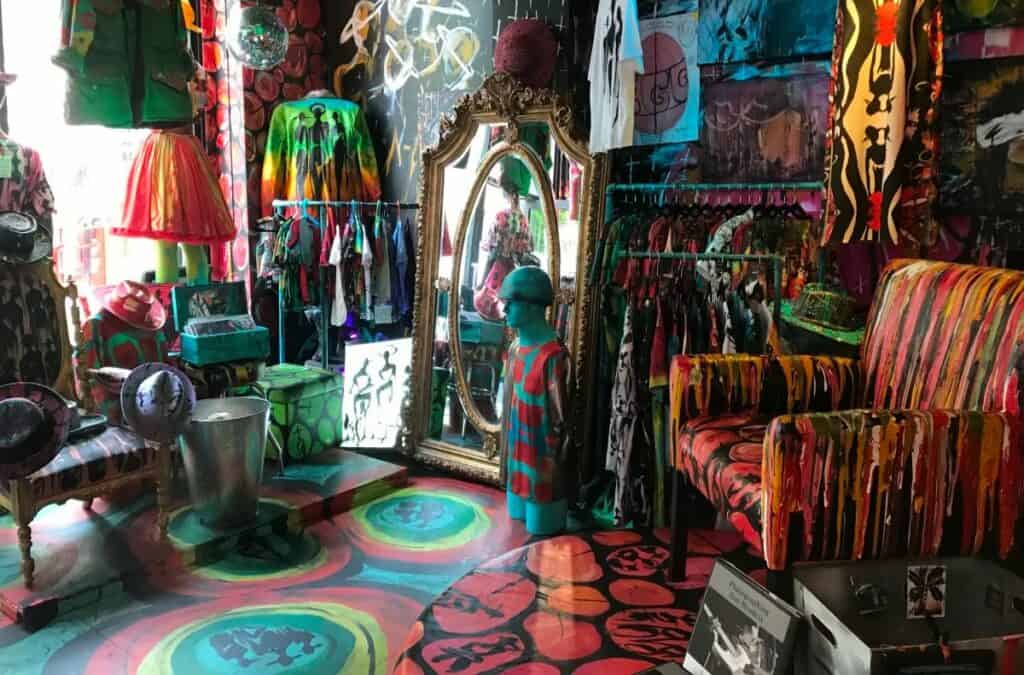 Remember how we mentioned tie-dye potentially being a part of the dress code if you choose to have one at your party? If any guests forget to wear it, they can use the tie-dye station at your party to make some era-appropriate attire. Here's a helpful video guide to setting up a tie-dye station at your party from Tulip Color Crafts on YouTube.
11. Bake some peace symbol sugar cookies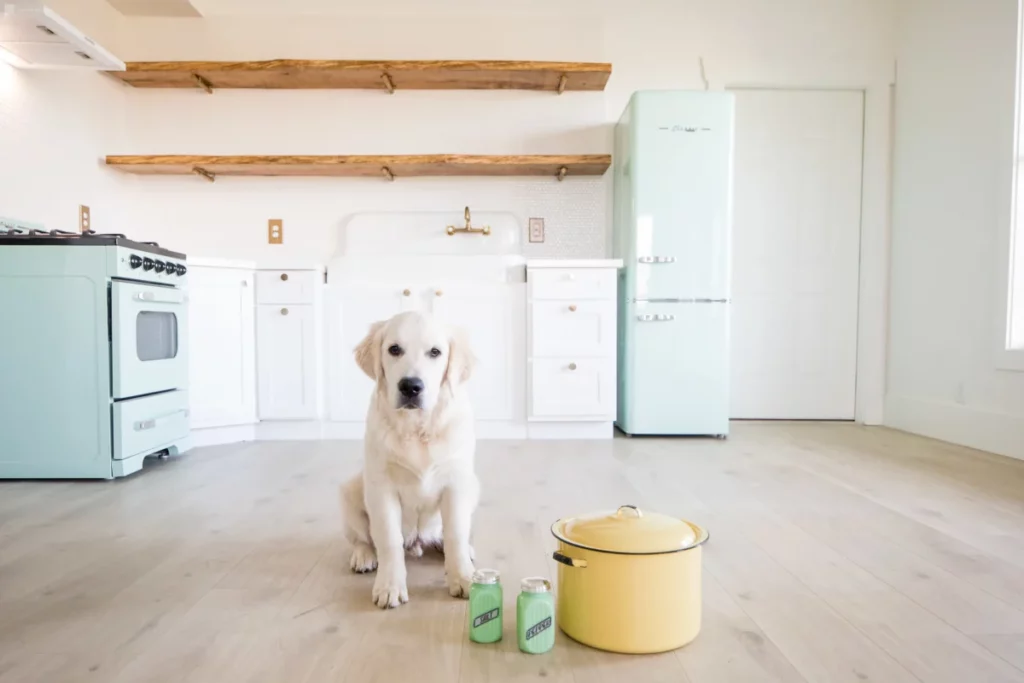 The peace symbol is a classic piece of hippie imagery that fits perfectly on a round sugar cookie! We love the idea of serving guests peace symbol cookies, and if you're someone who loves to bake, you can make them yourself. Here's a guide to baking and decorating them from the Cookie Decorating blog.
12. Hang some groovy 60s-inspired decorations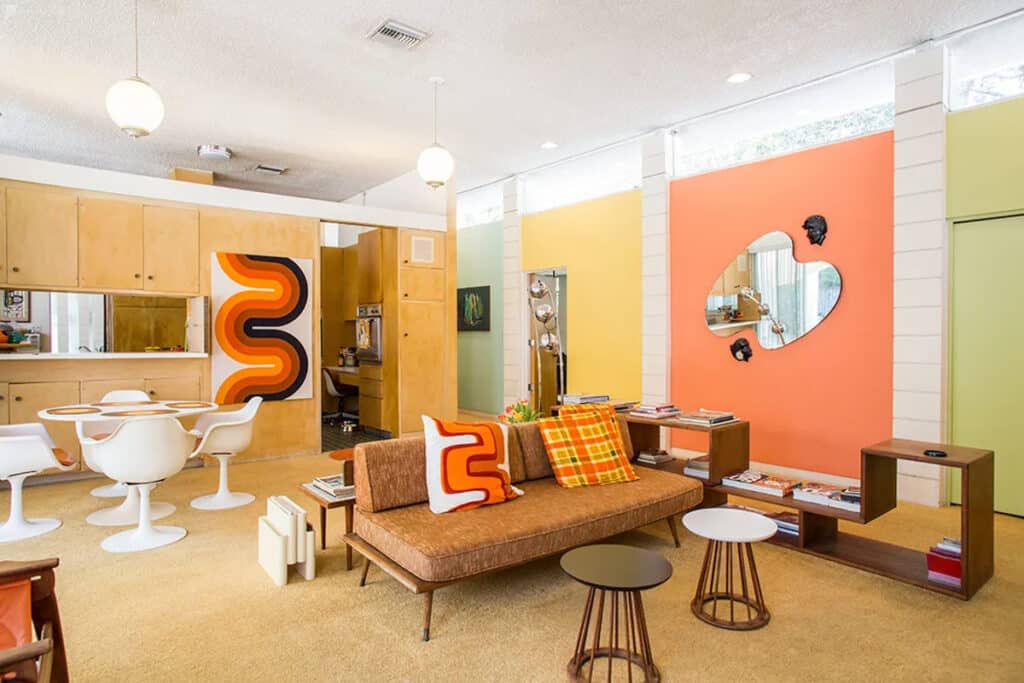 Because the 1960s hippie aesthetic is still extremely popular and well-loved, you can find all kinds of options for these kinds of party decorations. For instance, these foil swirl decorations would add a ton of bright colors and visual interest to your party decor, and they also happen to be quite an affordable option.