Cookouts are a great way to get friends and family together when the sun is shining! However, the costs of hosting can quickly add up. Here are 11 fantastic and inexpensive cookout ideas that ensure you'll have a great time, without draining your bank account.
1. Rent an inexpensive cookout venue on Peerspace
You may think that renting a venue can't possibly fit into your budget for inexpensive cookout ideas. However, you can find tons of great, inexpensive cookout venue options on Peerspace, like this adorable space in Los Angeles for $35 an hour! Peerspace is the largest online marketplace for online event venues and offers tons of fabulous cookout spaces throughout the U.S.
Simply go to Peerspace.com, and then type in your location and cookout date. Click search and shortly you'll be met with tons of fantastic options in your area. You can use the filters to search for specific types of spaces — for example, filter by spaces that offer grills!
2. Keep the grilling simple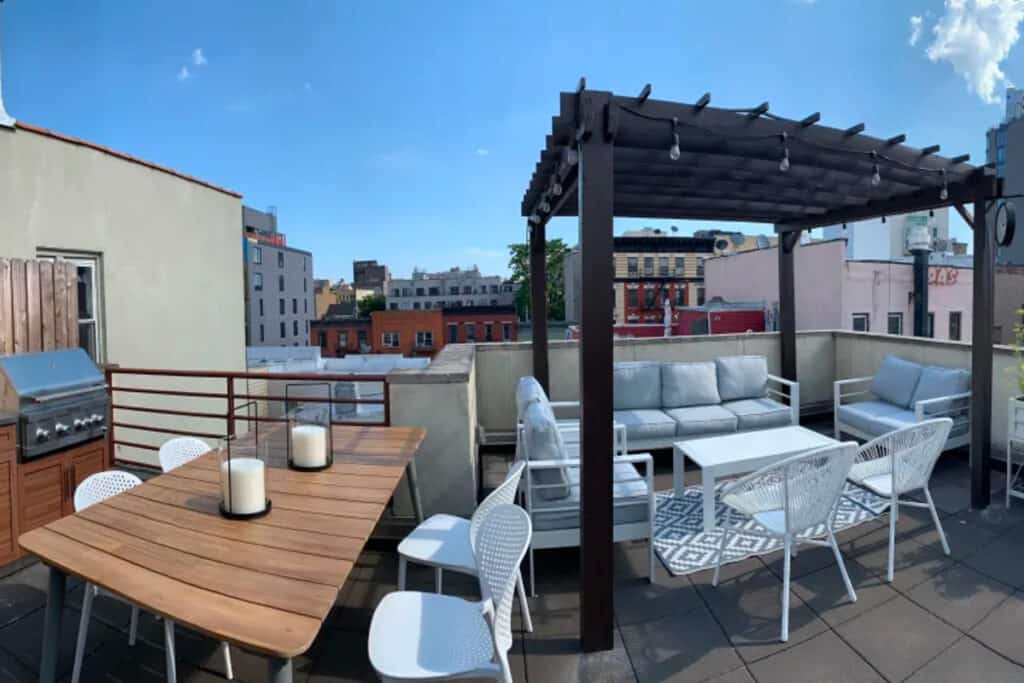 Hamburgers and hotdogs aren't only delicious — they are some of the cheapest grilling options out there! Rather than opting for expensive grilling options like steaks and chicken breasts, keep it simple by offering the guests the choice of a hamburger or hotdog instead. Just remember to get buns and condiments to share too! 
3. Use every part of the watermelon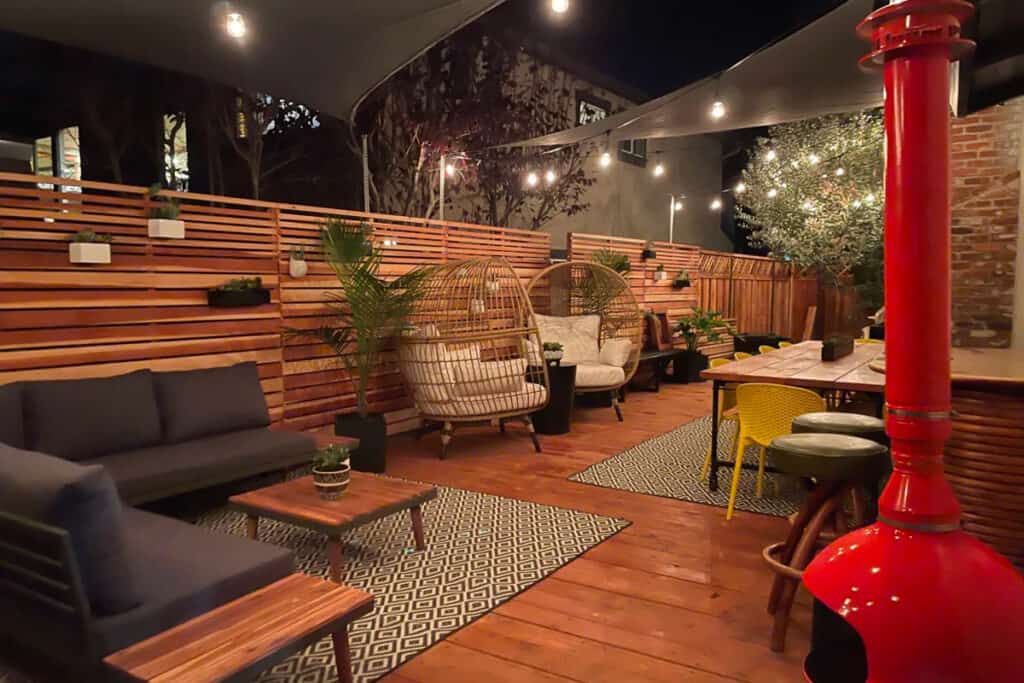 Don't throw out your watermelon rinds and seeds — get the most bang for your buck and put them to use instead! Watermelon seeds can easily be made into an activity by challenging your guests to a watermelon spitting contest. Additionally, you can pickle that watermelon rind to make a tasty side dish. However, don't end your search for inexpensive cookout ideas with watermelons — you can probably think of other great ways to use what's traditional food 'waste' too!  
4. A BYOB cookout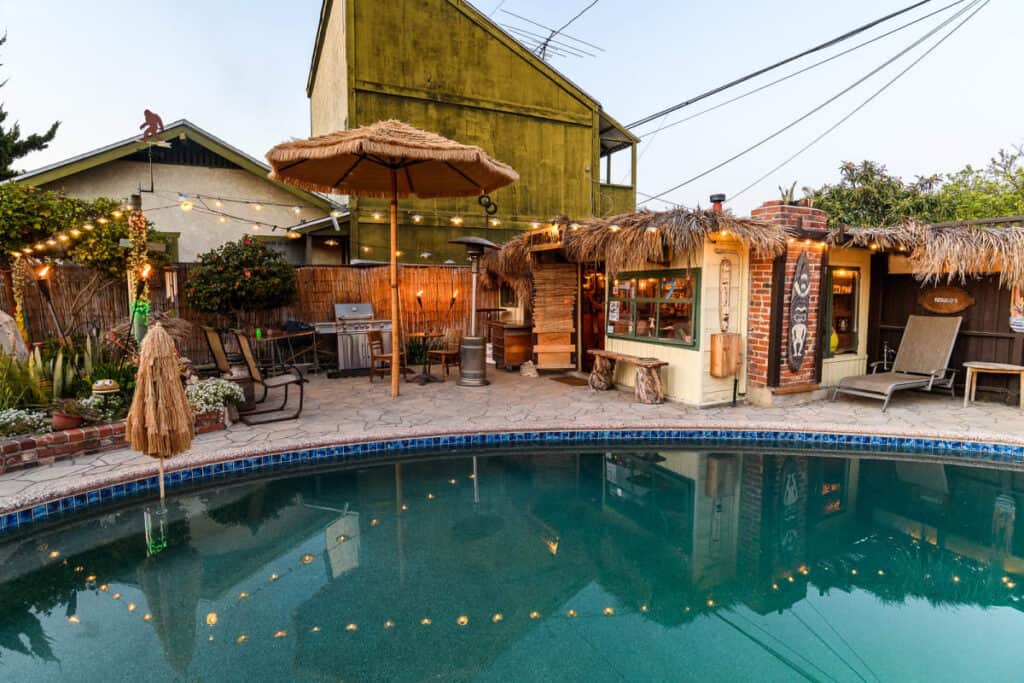 Booze can be one of the priciest parts of a cookout. Rather than providing alcoholic drinks to everyone at the party, ask your guests to bring their own. This can save you a sizable amount of cash and is also a great way to ensure all your guests have a drink they love in hand!
5. Relax in the pool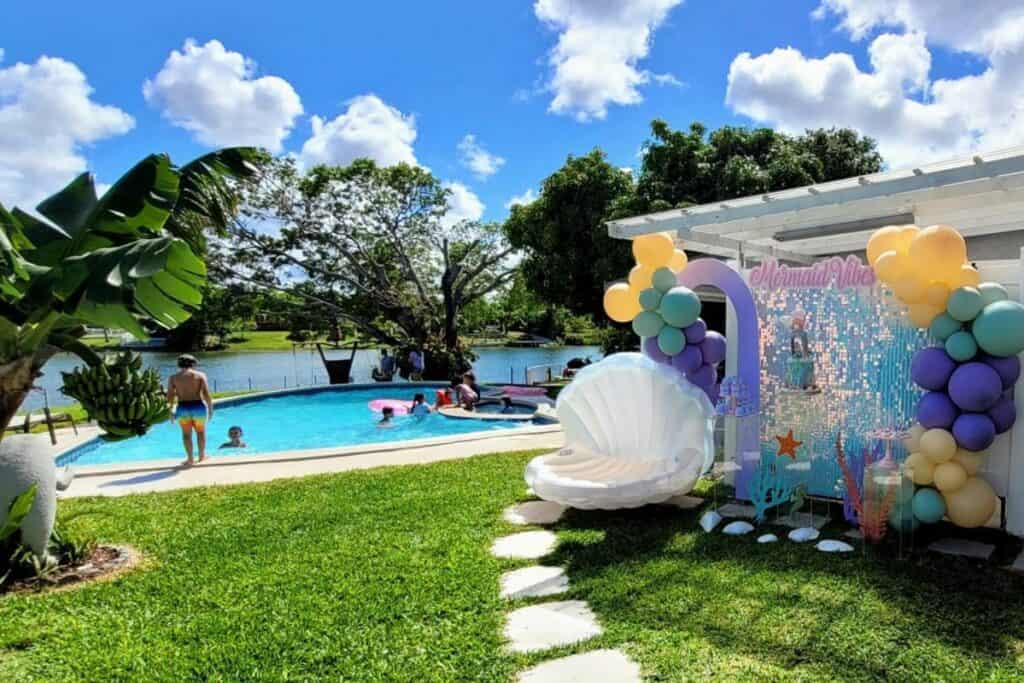 Combine your cookout with a pool party by renting a Peerspace backyard and pool area for the day! Luckily, it's easy to rent affordable cookout and pool venues on Peerspace. Like this fabulous venue in Miami! It comes with not only a pool and grill for $45 an hour but also lake access, a hot tub, kayak access, speakers, pool toys, and more! 
6. Break out the sprinkler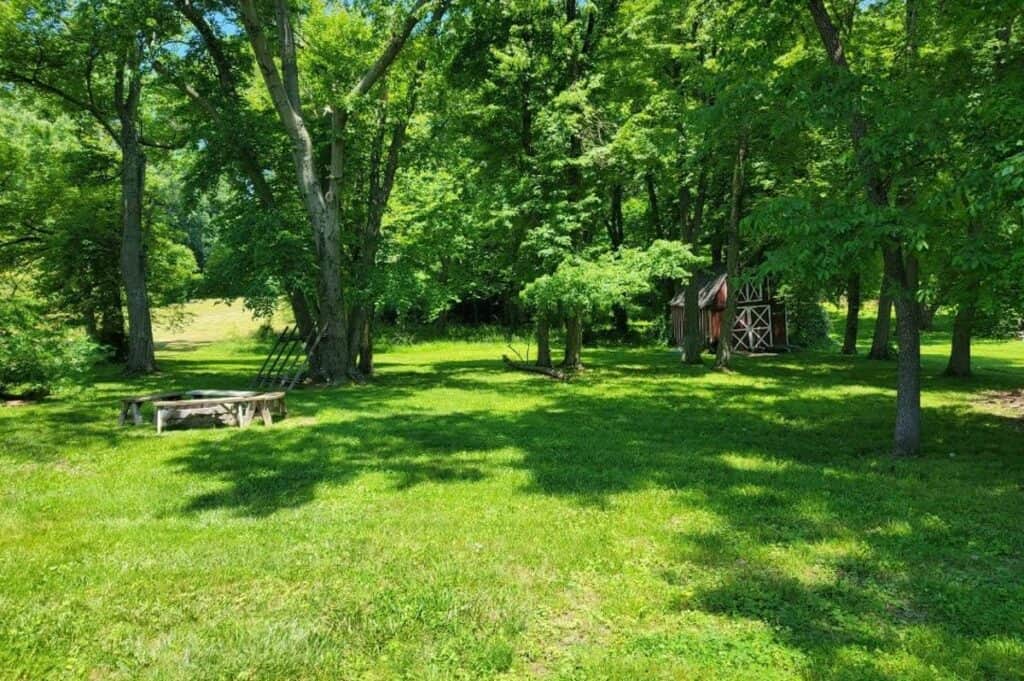 It doesn't take expensive toys to make kids happy at a cookout. Often you'll get the biggest belly laughs out of just turning on the hose and attaching a sprinkler. Kids can run around trying to jump over, avoid, or run through the sprinklers for endless hours of inexpensive fun. You can even rent a Peerspace like this one that comes with plenty of water access via outdoor hose lines!
7. Make your own yard games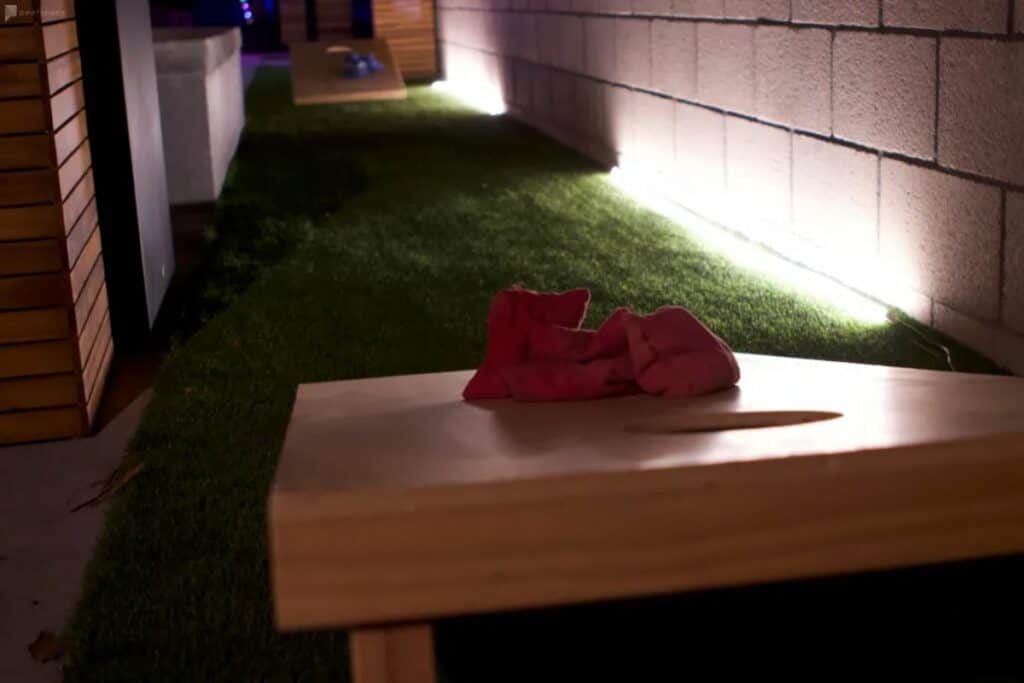 Yard games can be expensive to buy at the store — but you can often build cheap options yourself at home! Some yard games like cornhole can be slightly more expensive to make because of the amount of lumber involved. However, there are also cheaper options you can build at home. For example, how about labeling paper plates with "points" and then throwing rice-filled sacs at the plates to see who can get the most points?
8. Rent a space that includes everything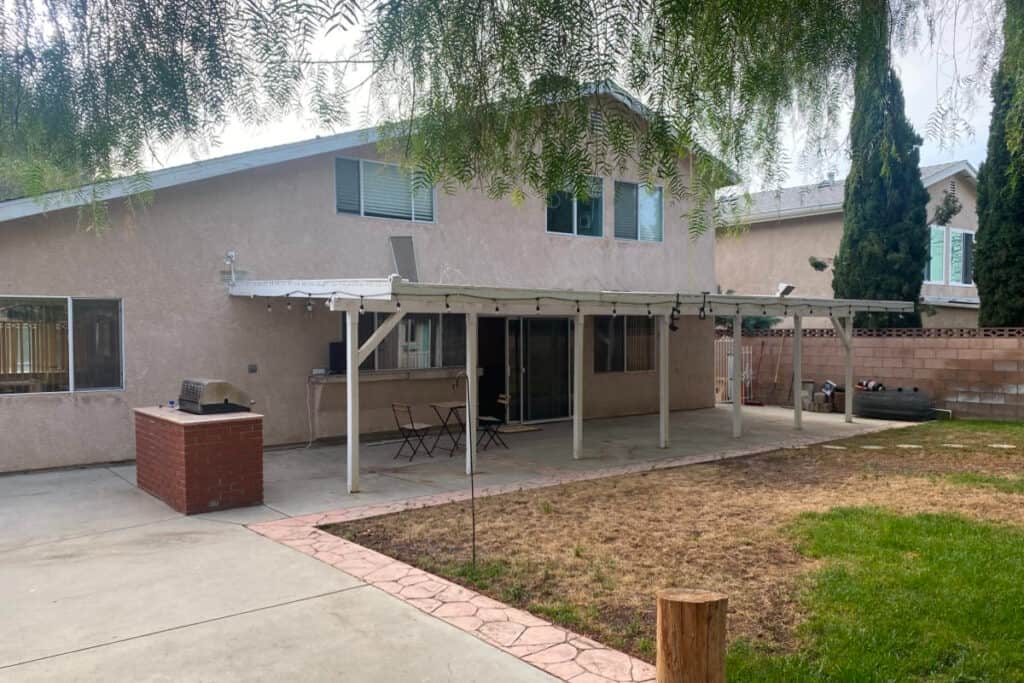 Rather than spending money on buying a grill, chairs, yard games, and more for a cookout — consider renting a Peerspace that comes with all these amenities included! This will mean less time you have to spend setting things up or brainstorming inexpensive cookout ideas too.
For example, check out this spacious backyard in Los Angeles that comes with a grill, swing, large dollhouse, beautiful trees, and a large yard to hang out in!
9. Have an awesome playlist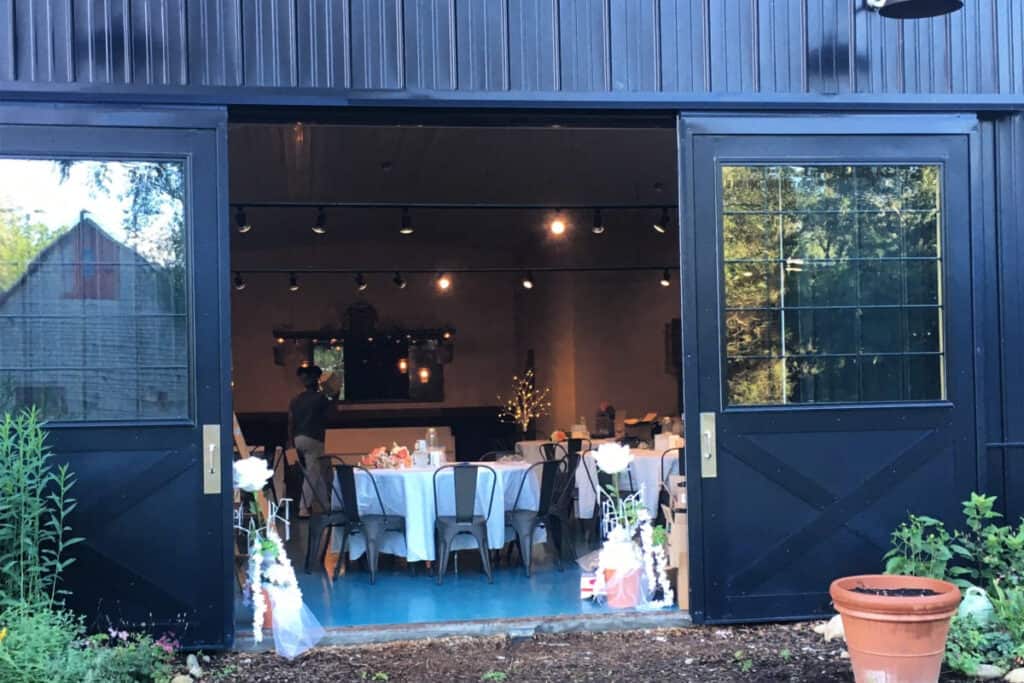 Good music can really get the party started at your cookout! It's an especially inexpensive cookout idea if you create a playlist on an app like Spotify, which comes with a free version. Then, use a Bluetooth speaker to make sure your music is heard from every corner of the cookout!
10. Enjoy s'mores by the campfire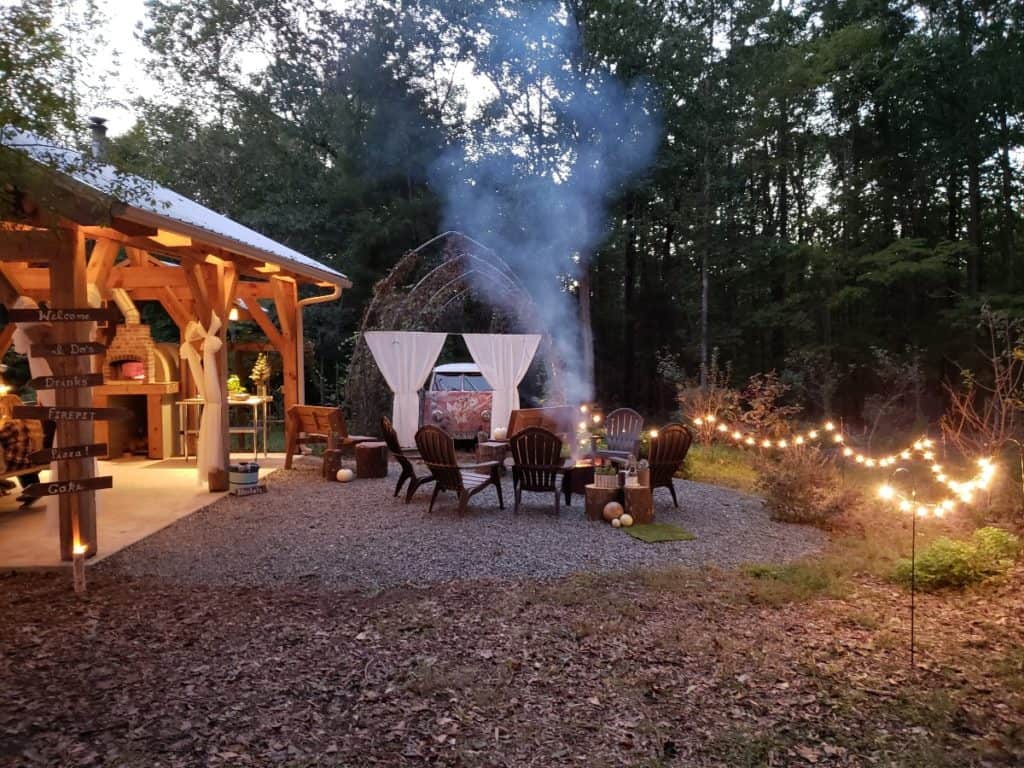 Wrap up your cookout with a s'mores-filled campfire! This is a great way to wind down the night and bring the party to a close. Keep the costs low by buying non-brand name marshmallows and graham crackers or buying s'mores supplies when they are on sale!
11. Find more great, inexpensive cookout ideas on Peerspace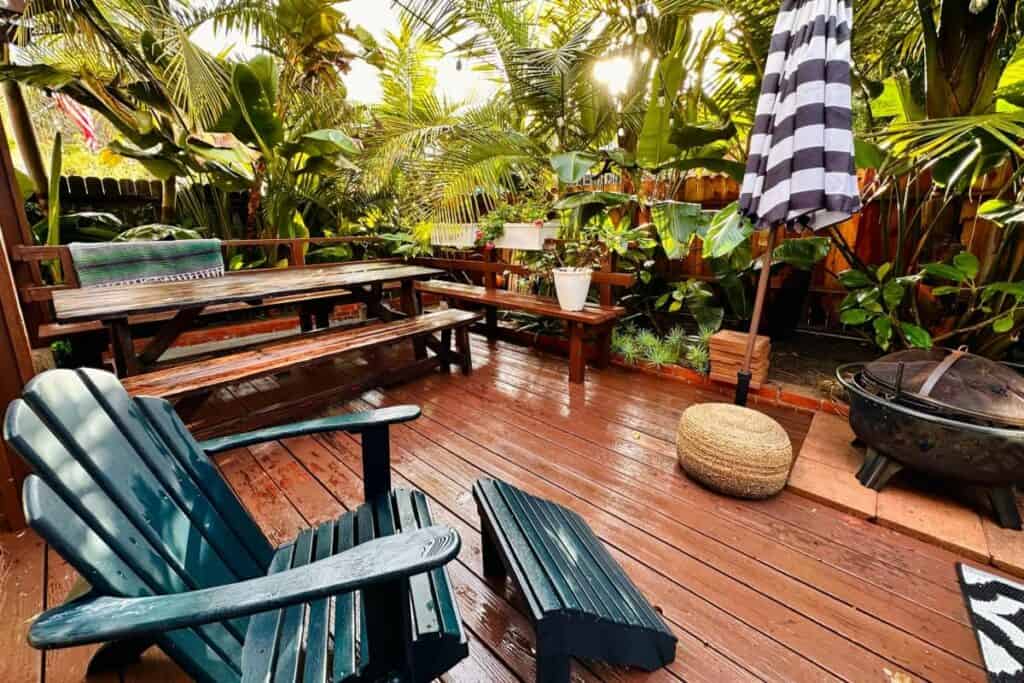 Still on the hunt for more inexpensive cookout ideas? Explore venues on Peerspace and see what type of amenities they offer that you'd also like to include at your own event! You can search through reviews, photos, and descriptions for venues across the U.S., Canada, and beyond to inspire you.