Hoping to rent a patio for a day? Maybe you don't have a patio of your own, or you just want a new space to act as a blank slate for an event or project that you're planning. Either way, it's easy to do so!
In this post, we'll get into where and how you can rent a patio for a day, and if you read all the way to the end, you'll find several stellar examples of patios you can rent on Peerspace.
Where to rent a patio for a day
Before you do anything else, go to Peerspace, the internet's largest marketplace for hourly rentals of spaces of literally all kinds (including lots of patios and spaces with patio access). If you search for spaces with patios on the site, there are literally thousands of these kinds of spaces based in cities across the globe.
Even though there are tons of patios for rent on Peerspace, this doesn't mean you'll have trouble finding the right one for your event or project. The intuitive Peerspace search tool makes it easy to narrow your search results so that you only receive options that are a good fit for your particular requirements. We'll describe that process in detail ahead.
Want to try something new on your patio rental? Then check out our outdoor movie night ideas for inspiration!
How to rent a patio on Peerspace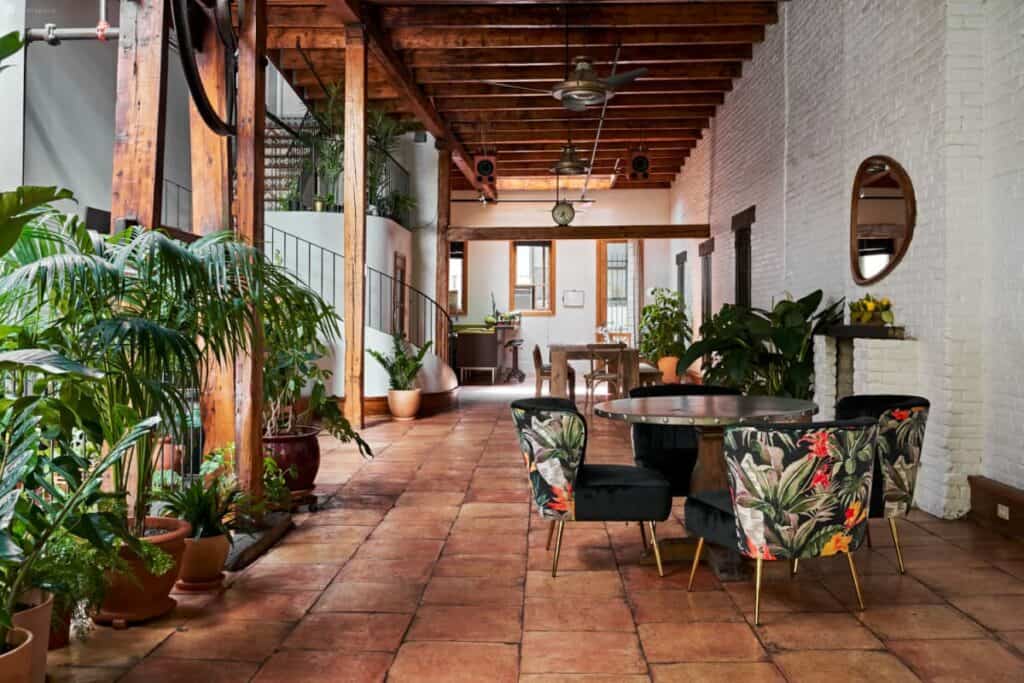 After you make your initial search from the Peerspace homepage, you can limit your search results to only spaces with patios by clicking "More filters" and checking off "Patio" under the "Outdoor Spaces" section.
Besides this, you can limit your search based on the price, the number of attendees, the date you're looking to rent, the keyword(s), interior spaces, access to production equipment, the style of the space, the type of space, included amenities, and whether or not you can book a space instantly.
Having narrowed down your search as much as you can, the next step is going to be browsing through individual listings to choose the perfect one. Each listing comes with detailed descriptions of what the space is like along with lots of high-resolution photos of the space.
You'll also find reviews from past renters on many of the listings, particularly the more popular ones that have been rented quite a few times. And if you still have questions after seeing all this info, it's simple to contact the host of a given listing with your inquiry or request.
A few examples of patios you can rent for a day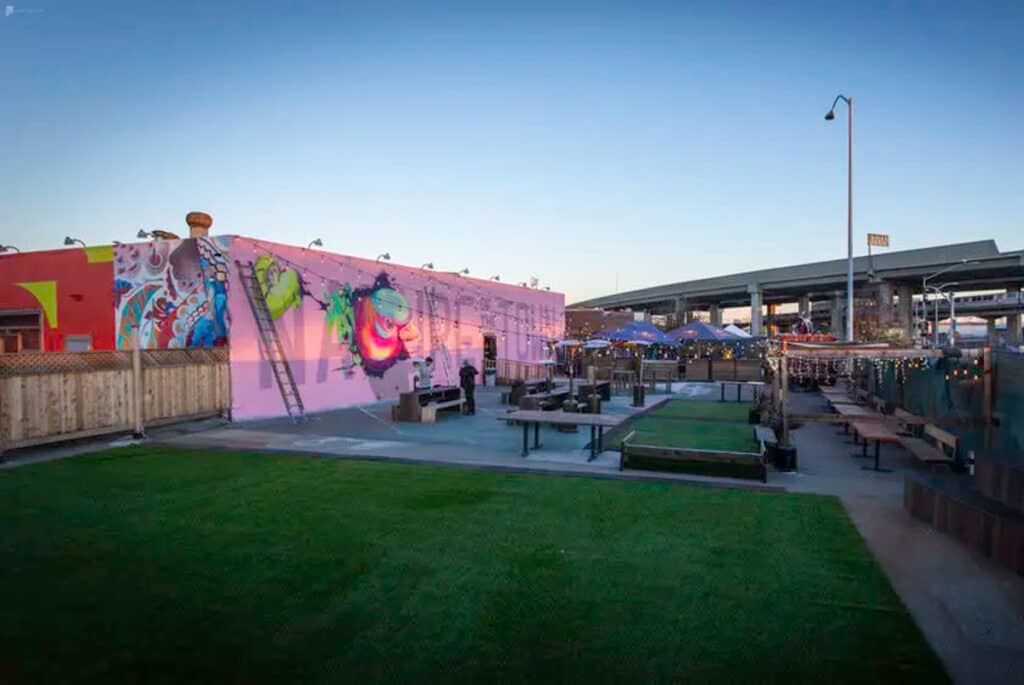 Wondering exactly what Peerspace has to offer when it comes to patios? Here are three excellent examples of patios you can rent for a day, all in completely different cities. Because they're all listed on Peerspace, renting them is an ultra-simple process: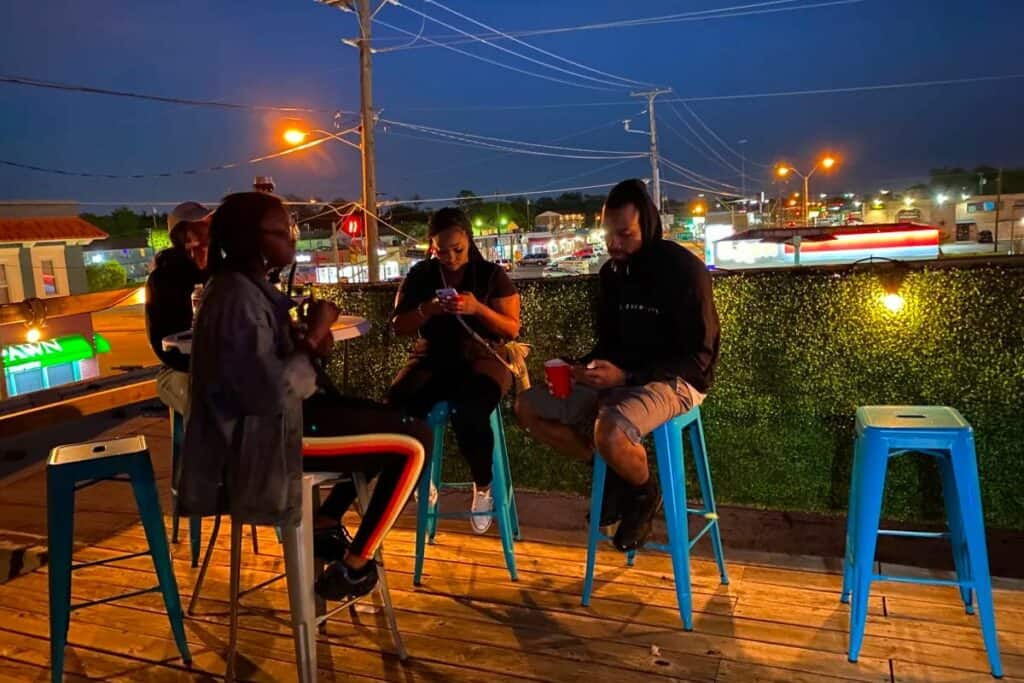 Not only does this studio space cost only $65 per hour, but it also has a full kitchen and plenty of indoor space in addition to the amazing patio on the roof! Measuring a total of about 1,500 square feet, it can accommodate as many as 60 people standing and 40 to 45 people seated. In terms of amenities, there is a customizable selfie wall with a ring light (a boon for many types of events!), two free parking lots behind the building and across the street, and even a Bluetooth-enabled sound system and stage lighting.
There are lots of great reviews, but to give you a bit of an insight into what the experience of renting this space is like, we'll quote one reviewer who booked a bachelor party here: "We rented this space for a small, private bachelor party for ~30 people and the intimate layout was perfect for our celebration!! Victoria was extremely welcoming and helpful and the space was equipped with everything we needed to keep the party going. The rooftop is an extra added bonus and a great way to keep your out-doorsy peeps entertained."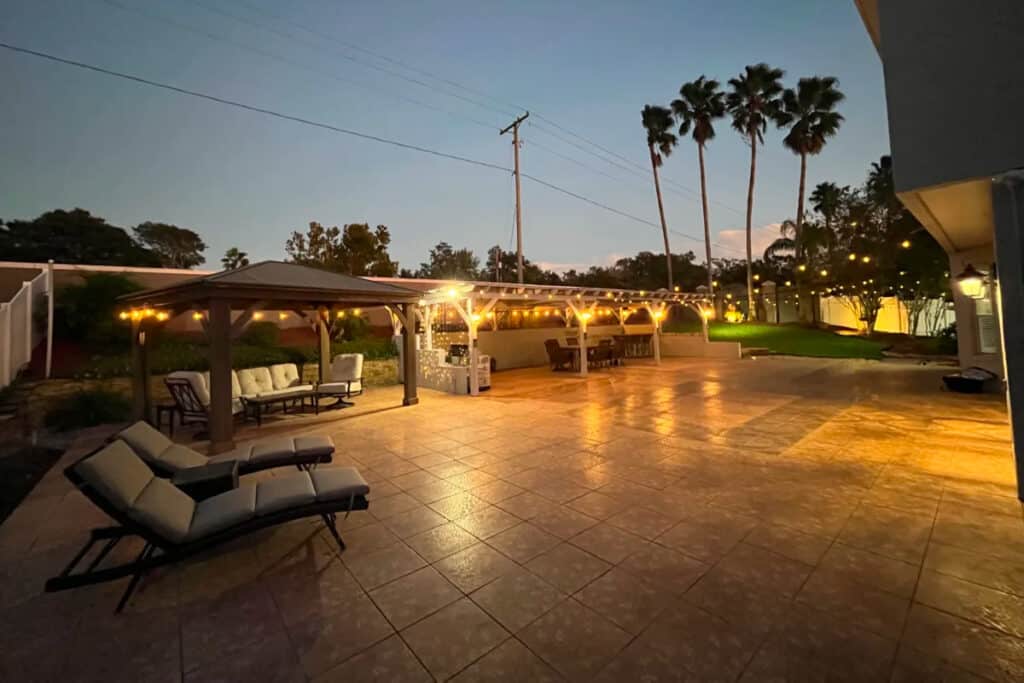 The hosts advertise this back patio space and "open party deck" as ideal for "weddings, graduation parties, birthday parties,  quinceañeras, sporting event watch parties and more." You won't have to worry about adequate seating because it's provided to you (see the photos for more details on this). Plus, the space is well-suited to activities like dancing and outdoor grilling.
Although it's an outdoor venue, it's equally comfortable on warm nights (of which there are many in Florida!), with the lighting providing the patio with "a magical glow for evening time activities." The space measures an impressive 3,500 square feet, so you can host up to 75 people in the space at the impressively affordable rate of just $100 per hour.
Put these fun backyard party ideas for adults to practice at your patio rental!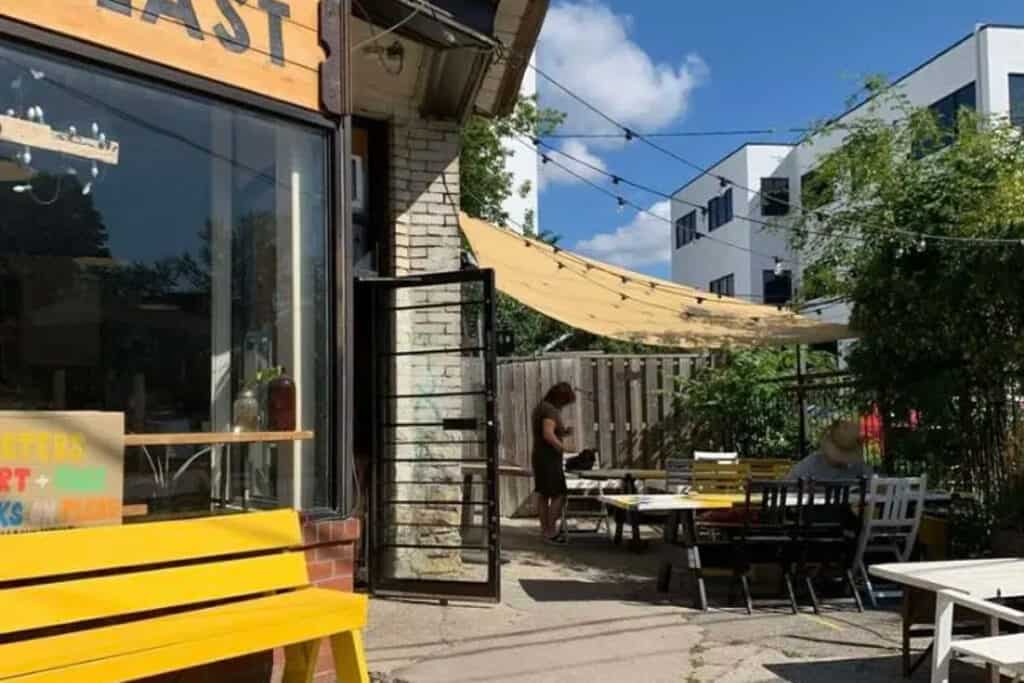 Here's the hosts' detailed description of their awesome venue, which has both indoor and outdoor areas for maximum venue versatility. "A cute and cozy coffee shop and vintage store with aesthetic neutral and wood tones and a slight rustic/found objects vibe. We have very large unobstructed east and south facing windows, which brings in a lot of natural light. A beautiful covered patio to the east of the building gets lots of sun in the daytime and provides lots of privacy with overgrown greenery and beautiful brick."
There are plenty of useful amenities here, including multiple refrigerators, two gender-neutral bathrooms, a sound system, an ice machine, air conditioning and heating, storage access, and plenty of glassware and dishware. There is also lots of patio furniture in the form of several benches, picnic tables, and folding chairs, and if you need more seating you can rent it from the nearby party rental store.
Rent a patio for a day on Peerspace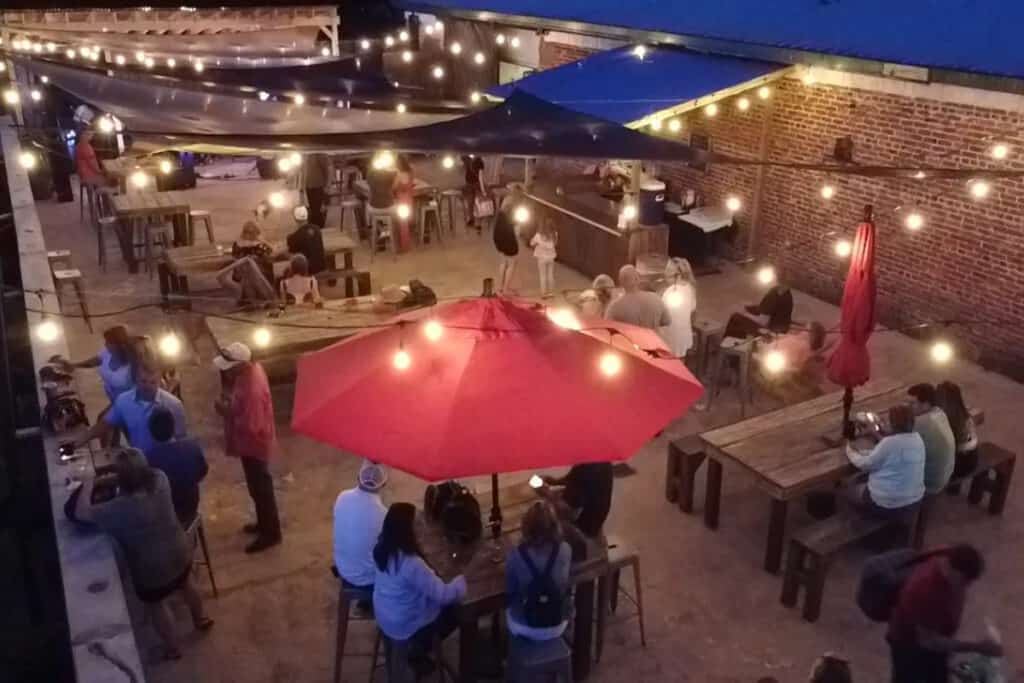 This is just a tiny selection of the thousands of Peerspace listings that will allow you to rent a patio for a day, so be sure to do a quick search in your area to see what's out there – the space of your dreams might just be waiting for you!