Want to make sure your next party is truly out-of-this-world? Reach for the stars with these 13 far-out space party ideas that will bring the galaxy to your guests. While you're here, keep your eyes peeled for some stellar venue suggestions from Peerspace that will be sure to make your party take off like a rocket!
1. Decorate with planet shaped lanterns
At some point in school, you're bound to make a model of the planets with foam balls and wire. Turn this into a focal point for your space themed party with these DIY solar system decorations from Wholesale Party Supplies. These lanterns are a fun project to make with the kids and are sure to set the stage for any partying astronauts.
2. Bring the stars to you with a laser light show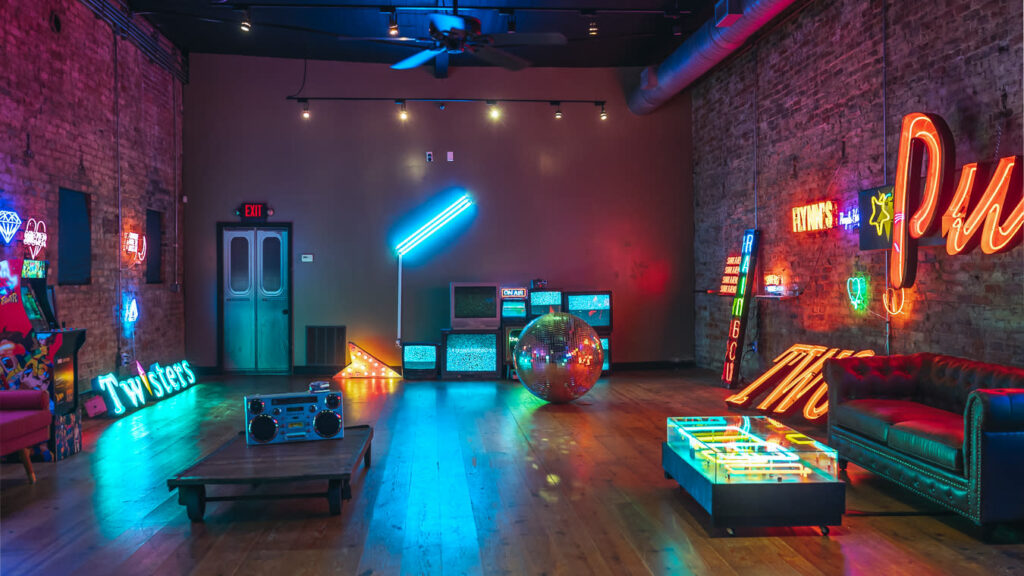 Did you know that you can easily create your own far-out laser light show, right at home? The StarPort USB is an affordable and simple way to create a dazzling light experience for your guests. Dim the lights and brighten the room with a gorgeous display of red, green, and blue stars. All of your space party ideas will look all the more authentic when you've got this display running!
3. Have a NERF battle on the moon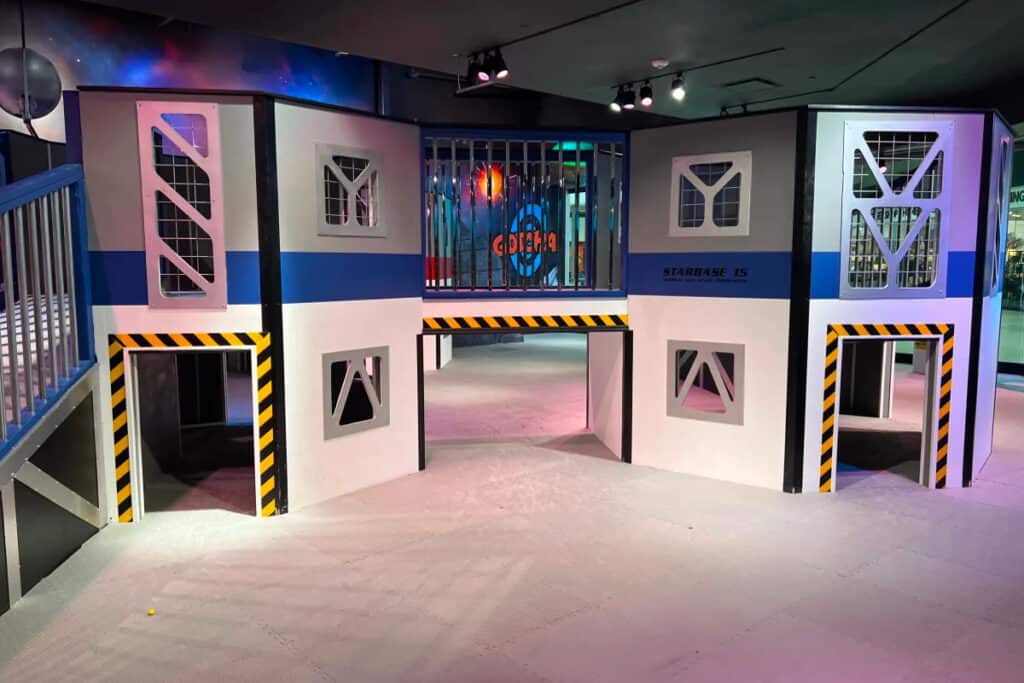 If you have kids then you're probably used to finding little foam bullets from their NERF battles all over the house. For your next space party, turn it into a futuristic space battle at the ultimate foam dart arena in Auburn, Washington! There's room for kids to run around without having to worry about shooting pictures off the walls and turning your home into a battleground. Not to mention all of the awesome outer space decorations they have.
Peerspace has tons of great locations like this for your next party, see what you can search up in your neck of the woods.
Love all things 90s? Then check out these Space Jam party ideas to add another element to your gathering!
4. Invite some extra-terrestrial visitors with alien balloons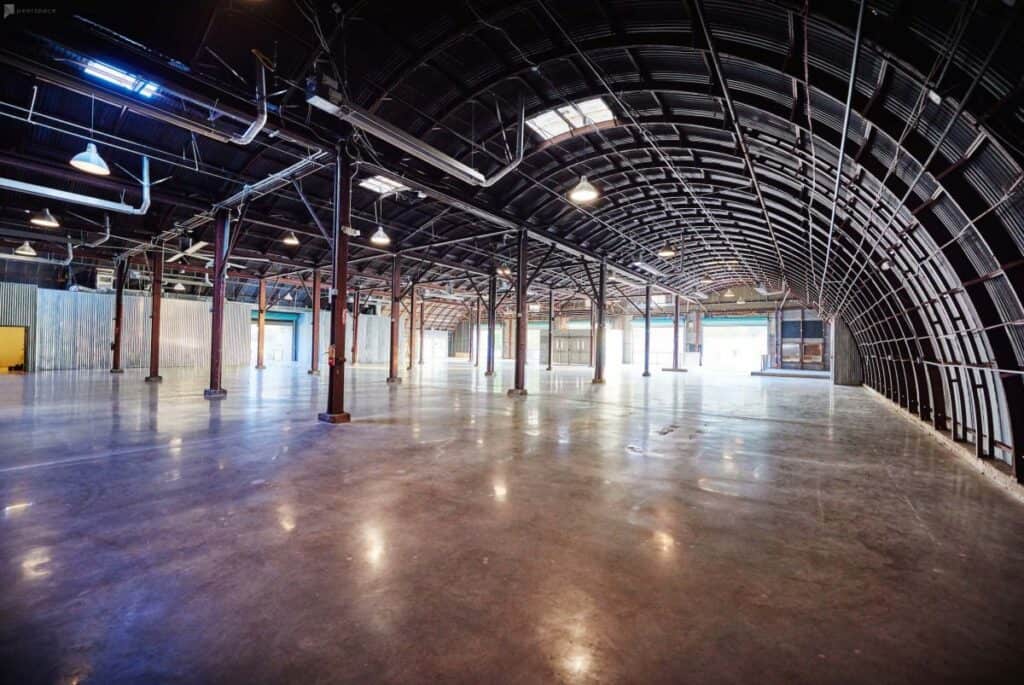 Part of the fascination we have with space is our obsession with little green men and their mysterious UFOs. Bring them to your party with this easy DIY tutorial for alien balloons from Trendy mom reviews. This quick trick can be done with just a black marker, but it adds a whole lot to the ambiance.
5. Create a space themed backdrop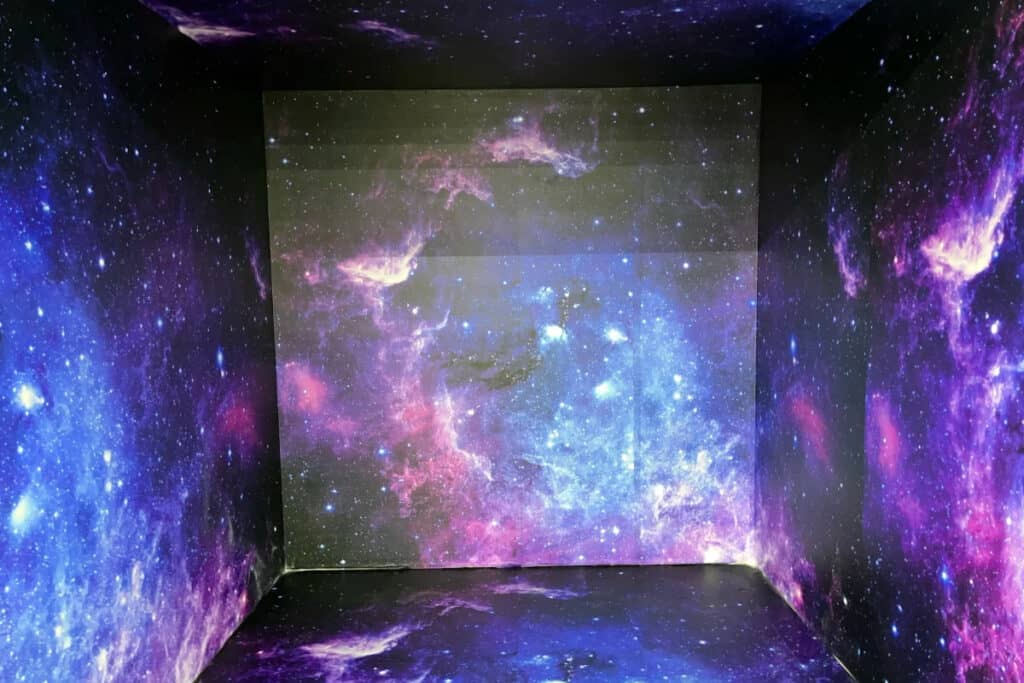 Making a backdrop for the gift or snack table is one of those space party ideas that will go a long way without much effort. To get an idea of what you can do, this simple tutorial from Fern and Maple is a great place to start!
6. Spruce up your backdrop with a balloon garland
So you've made your backdrop, now what? An addition that will stand out and please any little astronaut is a themed balloon garland. There are tons out there to choose from – we love this one from girlygifts07's Etsy shop!
7. Experience space firsthand with a stargazing party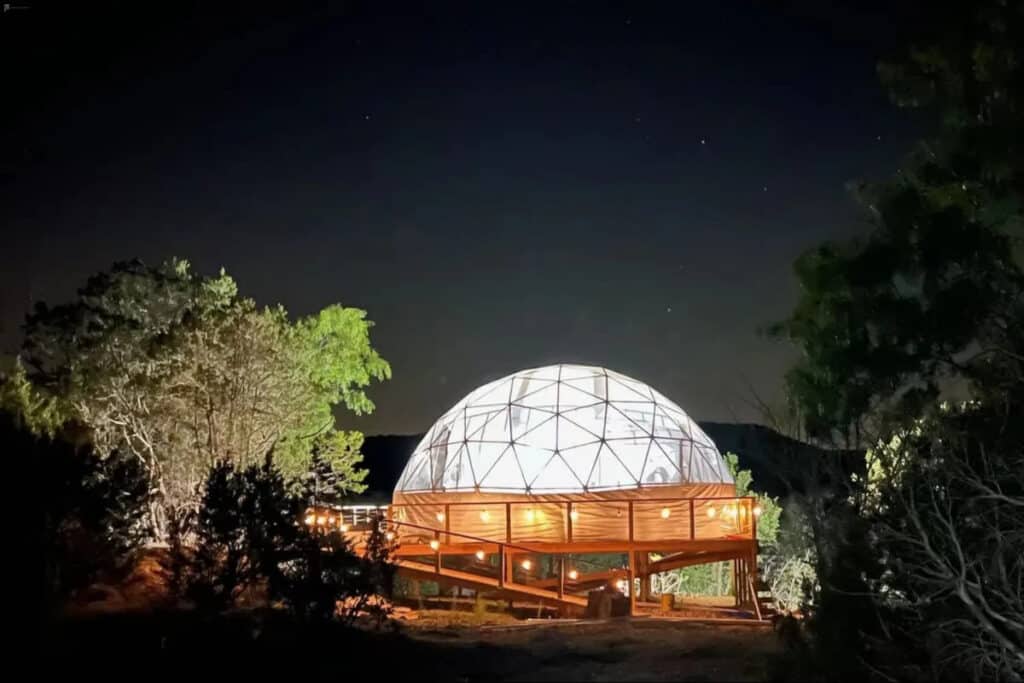 There are few greater wonders than looking up at a clear sky lit up with stars and planets. However, many of us live in places where it can be difficult to see everything on a clear night.
Thankfully, Peerspace has you covered with some incredible venues for it, like this incredible stargazing dome in Burnet, Texas. This surreal experience is one-in-a-lifetime, see some of the high-quality images posted by the host and get an idea why this would make for the perfect space party venue.
8. Make some fruity rocket pops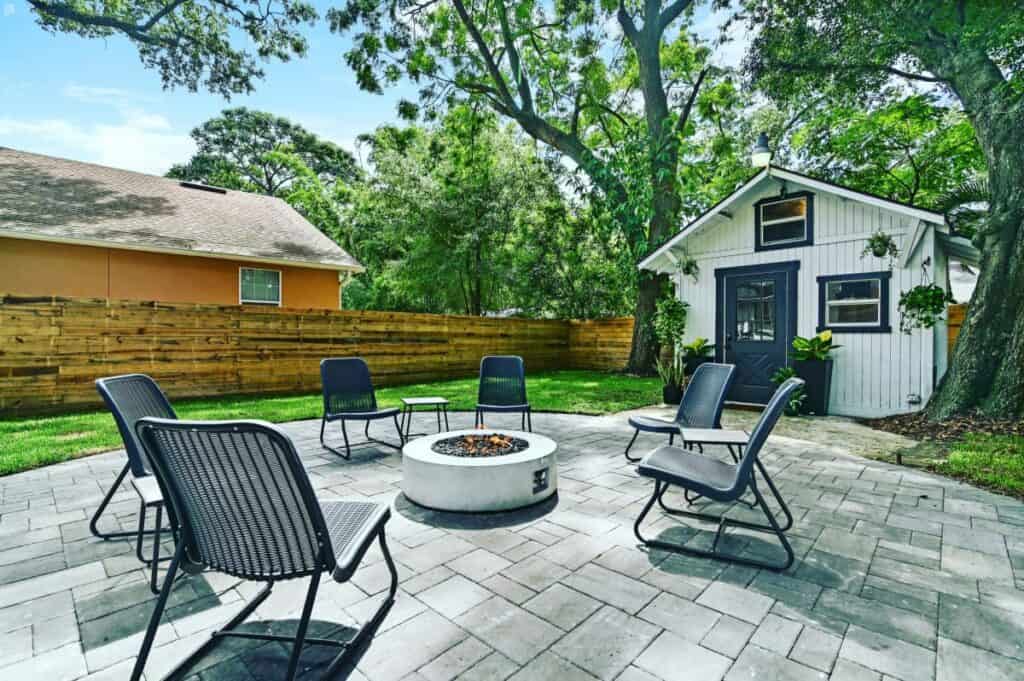 One of the most iconic treats from an ice cream truck is the red, white, and blue rocket pop! If you want a healthier alternative, check out this recipe from Taste for ones made out of fruit. Or, if you aren't worried about the sugar, your local grocery store is likely to have rocket pops in their frozen treat section.
9. Turn those leftover delivery boxes into rocket ships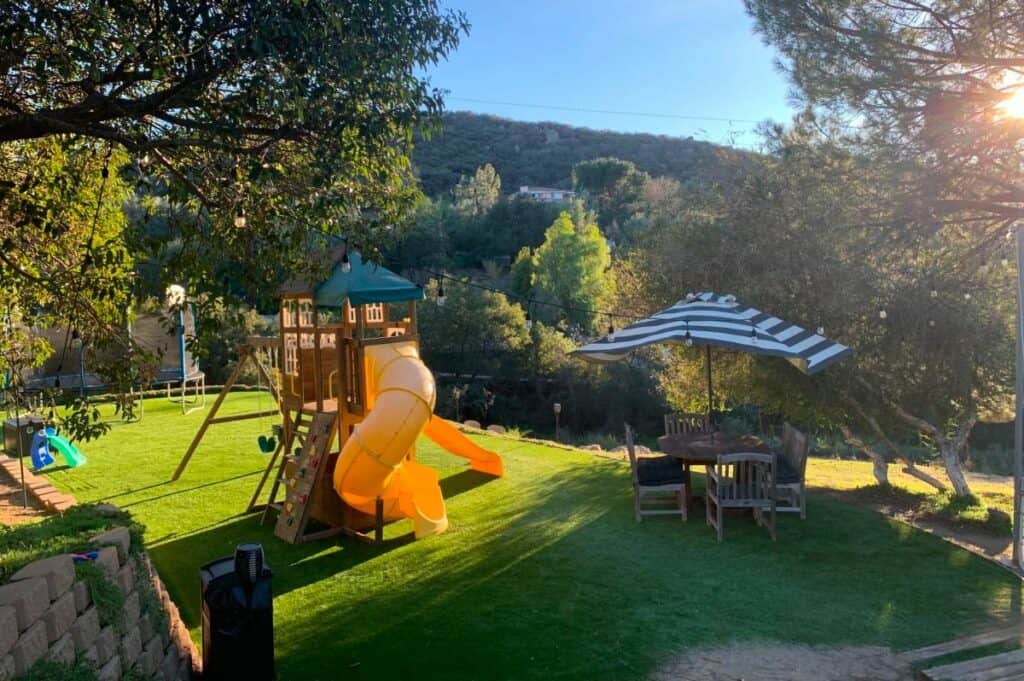 Like most of us, you probably have more cardboard boxes than you know what to do with lying around after your latest delivery haul. Turns out they can be used for some really cool space arts and crafts like these DIY cardboard rocket ships from The Bear and The Fox. Let imaginations run wild while the kids pretend to pilot their crafts to infinity and beyond!
10. Use printables to level up your decorations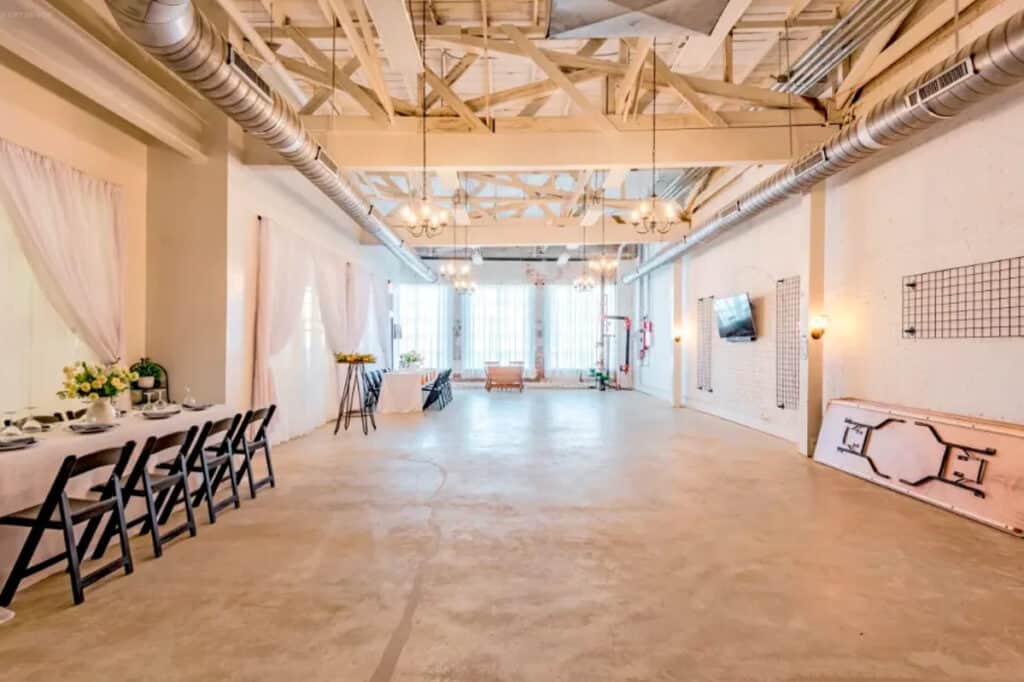 Did you know that there are resources out there for totally free printable party designs? Play Party Plan has a wide variety of free printables including cake toppers and party flags. Collections like this are a great way to implement a bunch of affordable space party ideas at once without a ton of effort.
Here are spaceship sets you can rent on Peerspace for your themed party or production!
11. Serve a galaxy-inspired treat with color-changing lemonade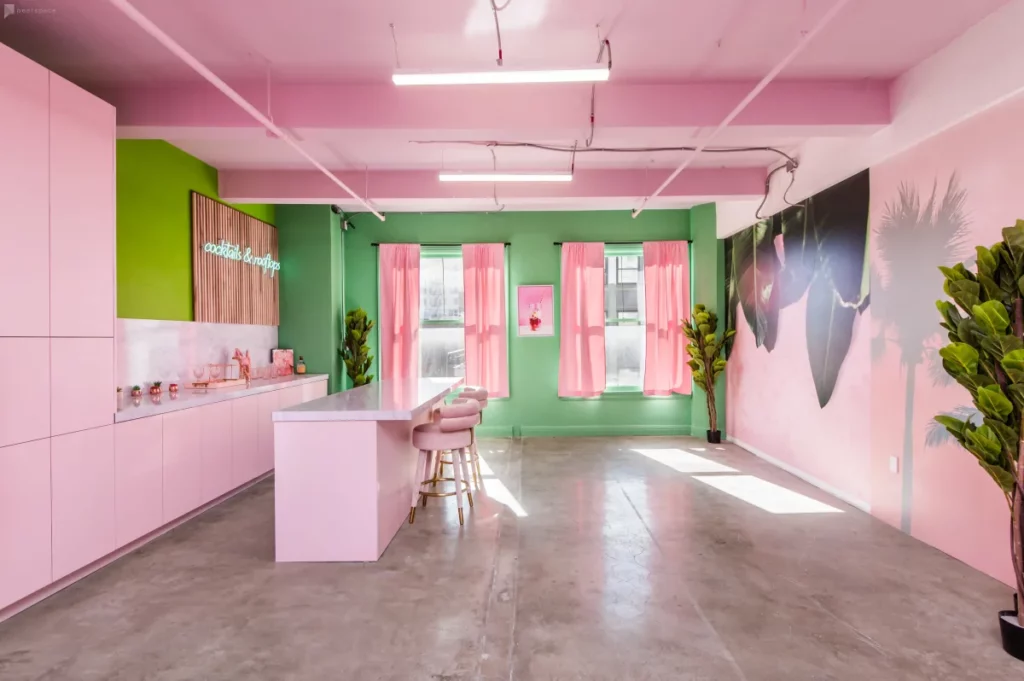 Give your guests a drink that will make them feel like they're enjoying a beverage on a far-off space station. In the Kids' Kitchen has a recipe for this magic color-changing galaxy lemonade worthy of any space themed party.
12. Have an astronaut ice cream sundae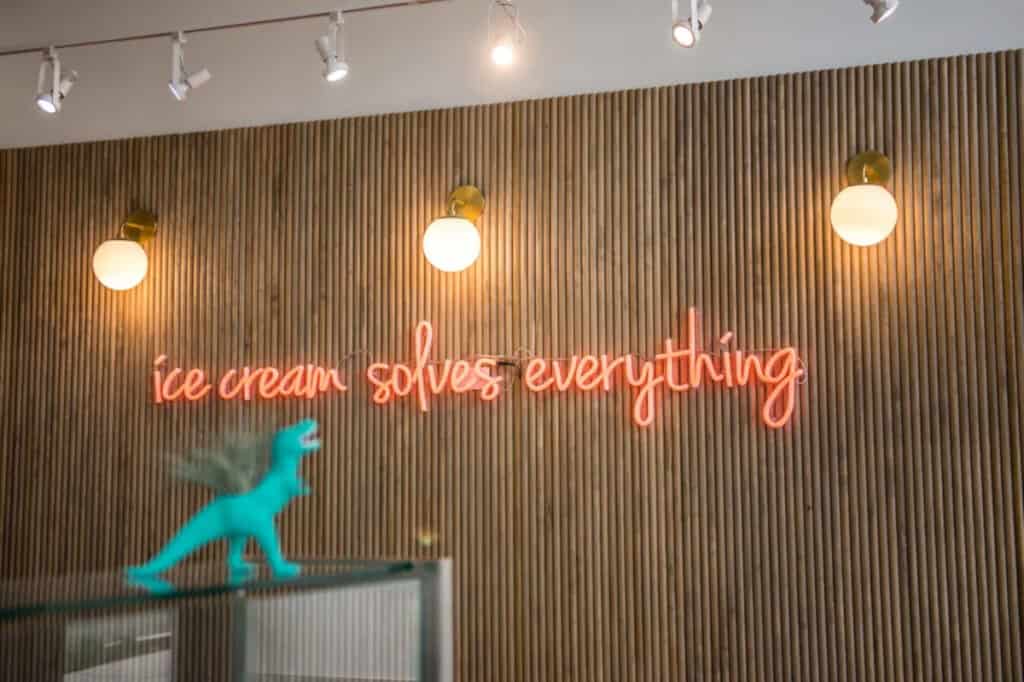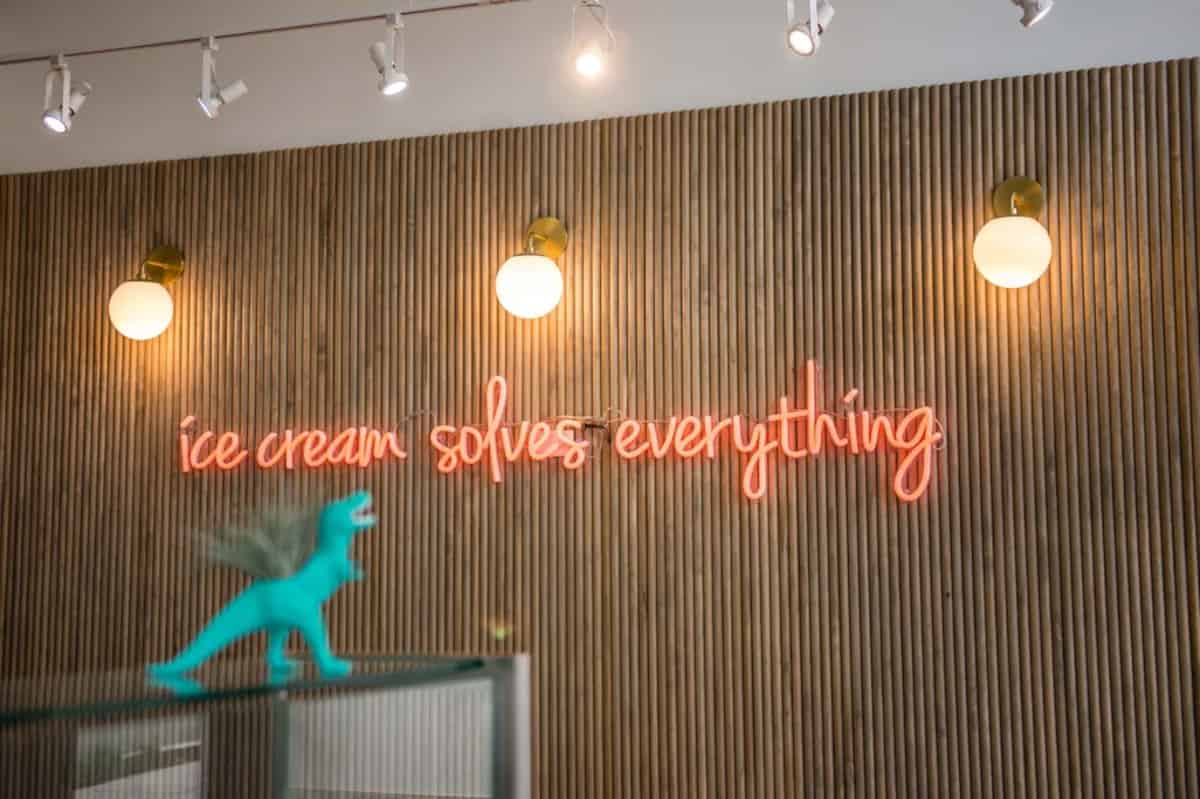 Originally made for astronauts in the 1960s, astronaut ice cream has been a favorite freeze-dried treat for those of us on the ground as well. Your guests will feel like they're taking off on a NASA mission with these packs from Astronaut foods. Check out some of the other treats they send up to the ISS!
13. Experience low-gravity in a moon bounce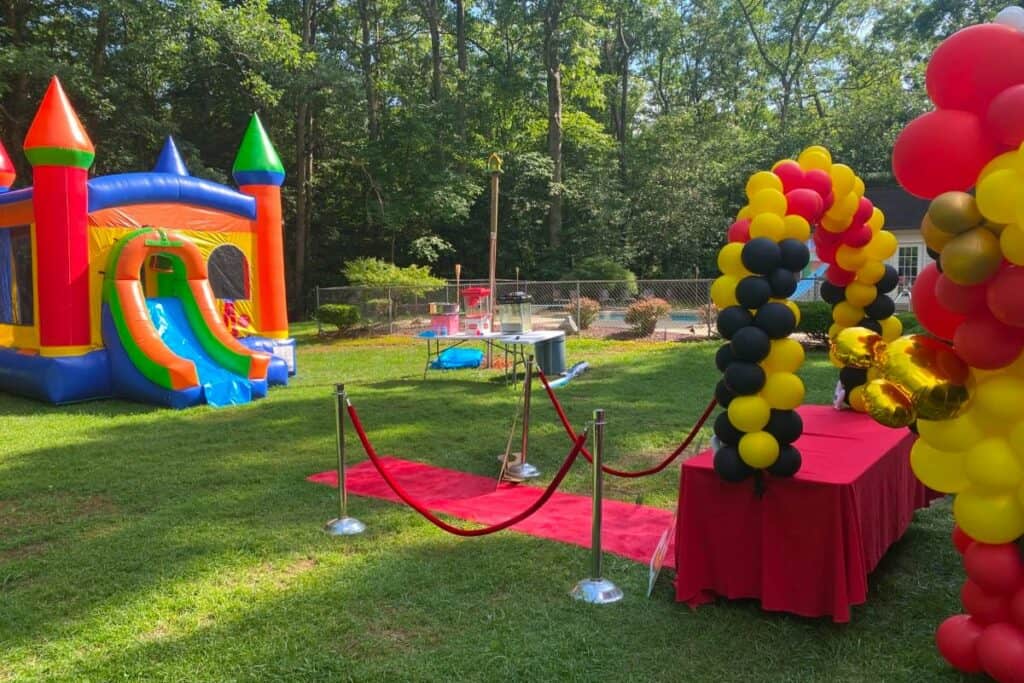 Who wouldn't want to experience the reduced gravity on the moon? It always looks so fun watching astronauts jump further than you ever could on Earth. Instead, enjoy the next best thing with a moon bounce!
Check out Peerspace for ready-to-go venues, like this home with a pool, moon bounces, and more in Hughesville, Maryland. This huge backyard is a great setting to throw the ultimate space themed party – and the kids will go home tired from all of the jumping and swimming! See what you can find when you let Peerspace handle your next party venue.