Friendsgiving, the tradition of getting together with friends that are like family, is right around the corner. Even though it tends to have a reputation as a casual Thanksgiving, you still can creatively decorate and set the tone for a fun evening. Want some ideas of what to use? Check out these 11 festive Friendsgiving decor ideas that will be as original and cool as your special group of friends.
For a real shake-up, check out some of the Peerspace listings we've provided and imagine what you could pull off with an entirely new venue for your holiday.
1. Set expectations with the right invite
We get it, sometimes it's just easier to make plans in your group chat, but sending out invites for a party can be a great little keepsake and set the mood going in. If you're looking for something more rustic, this gold pumpkin Friendsgiving invitation from Zazzle is a winner. Or if you're looking for something lighter in tone, this "Feast Mode" invite will make sure everybody shows up this year hungry!
2. Wine cork place card holders to get everybody seated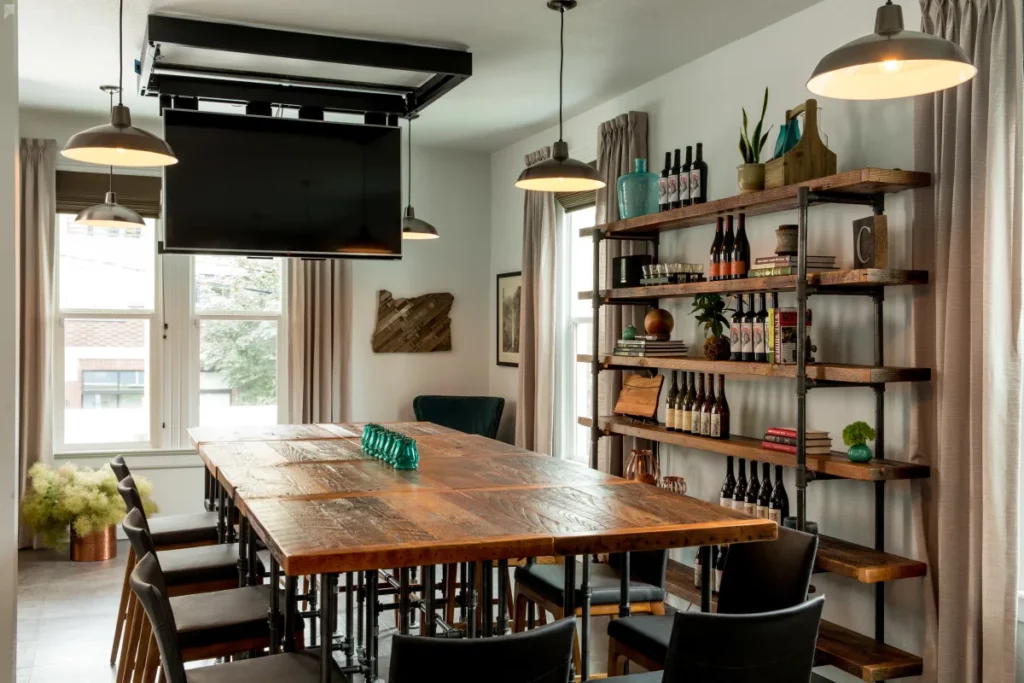 The last thing you want is everybody fighting over a seat when it comes time to sit down and eat. Put your guests in their own assigned seats at the dinner table with these cute wine cork place card holders from Mojo Makery's Etsy shop. You probably know your friends best, and sometimes it's better for some of them to be seated on the opposite sides of the table!
3. Hang a funny banner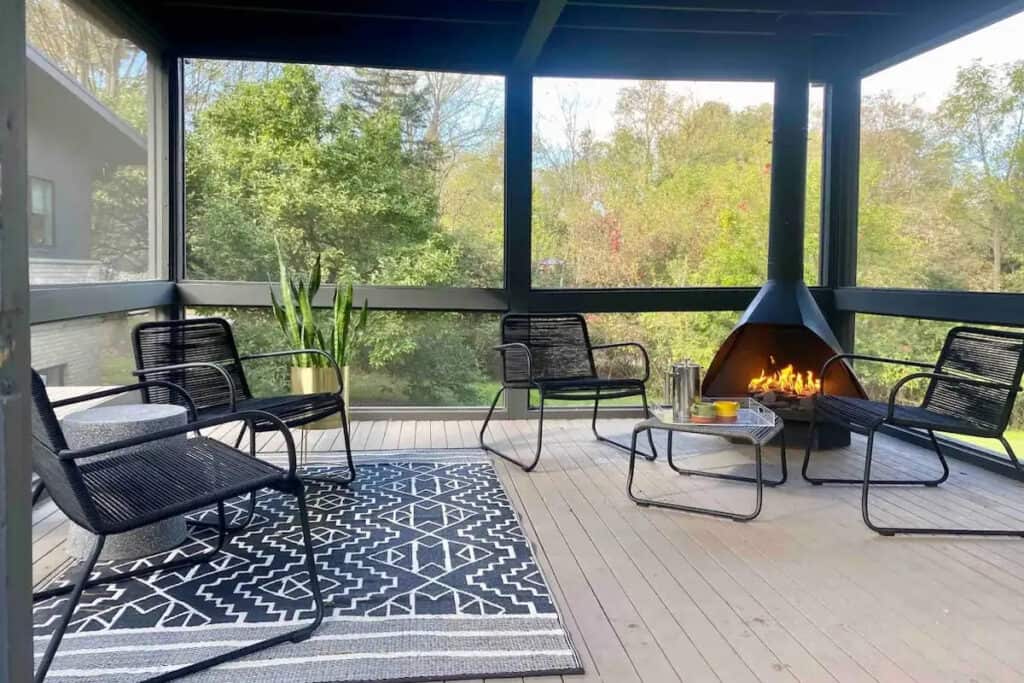 What party is complete without having a banner up somewhere? Friendsgiving is an opportunity for some more lighthearted fun that usually involves a little adult humor. That means you can have a laugh with some of your Friendsgiving decor ideas!
Check out this "Let's Get Basted" banner from Amazon that'll spark quite a few jokes. Or this slightly more vulgar one that will catch your friends off guard. Either way, they're in the spirit of celebrating getting together with your best pals.
Get the party started using our awesome Friendsgiving ideas!
4. Decorate for your group's favorite sports team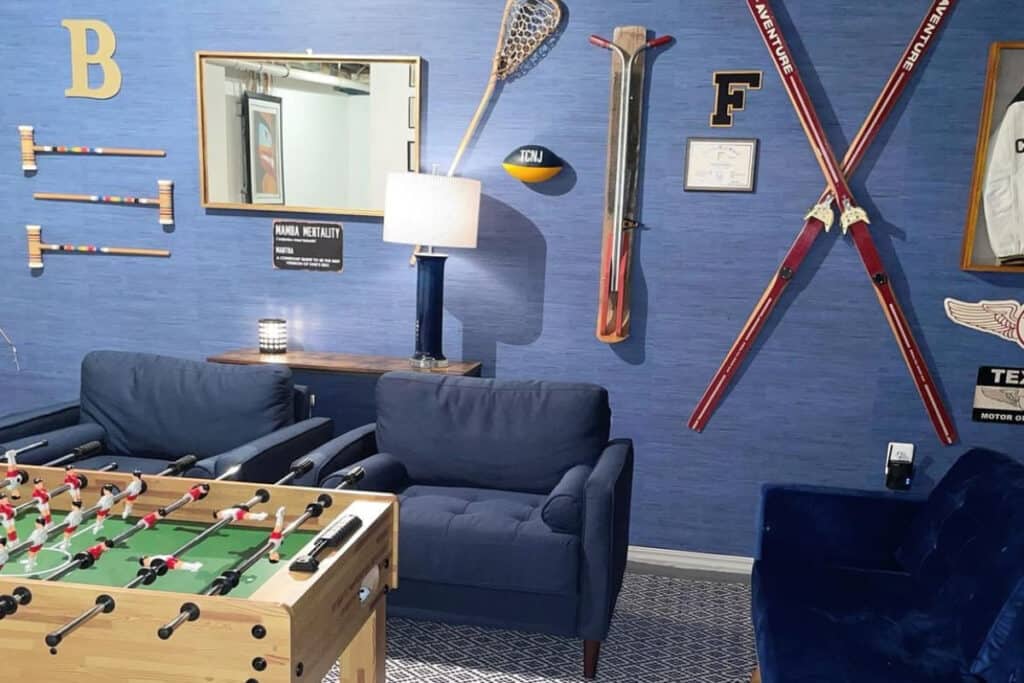 Friendsgiving falls squarely in the middle of football season! Chances are that when you're getting together for your party, there'll be a game on in the background. Show your support for your team and put up all the banners and jerseys you can find.
If you need inspiration, this spacious colonial home from Peerspace has a man cave that would be the star of any Friendsgiving dinner. There are so many more beautiful properties and venues just like this available, see what you can find in your area!
5. Raise the stakes of your party games with silly turkey hats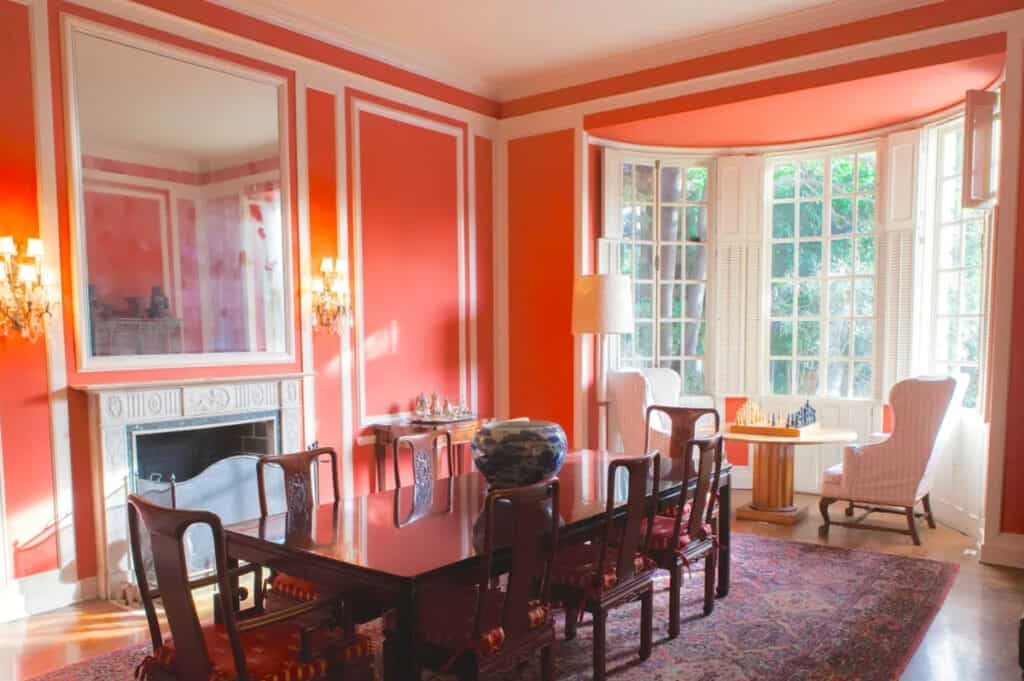 Your friend group probably doesn't need more reasons to get competitive while you play your party games. But, that shouldn't stop you from getting these goofy plush turkey hats from Amazon. While prizes for the winners are always a good idea, punishments for the loser always tend to be more fun. Set up your favorite board game and find out who the real turkey of your group is!
6. Set up fall decorations to set the mood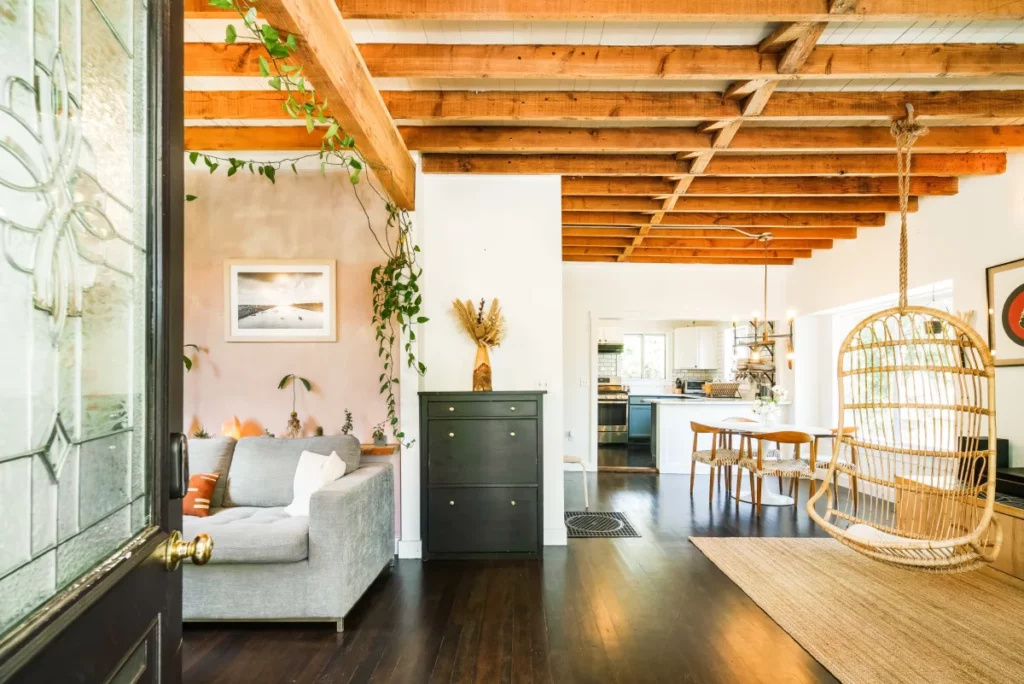 Don't think your friends won't notice if you slack on the decorations this year. Make sure you're well prepared for all of your fall decorations with some quick and effective options from Party City. This set of 12 fake gourds will only cost you six bucks, and these fall leaves string lights will bring the warm glow of the season right into your living room.
7. Enjoy your seasonal sips with a Thanksgiving straw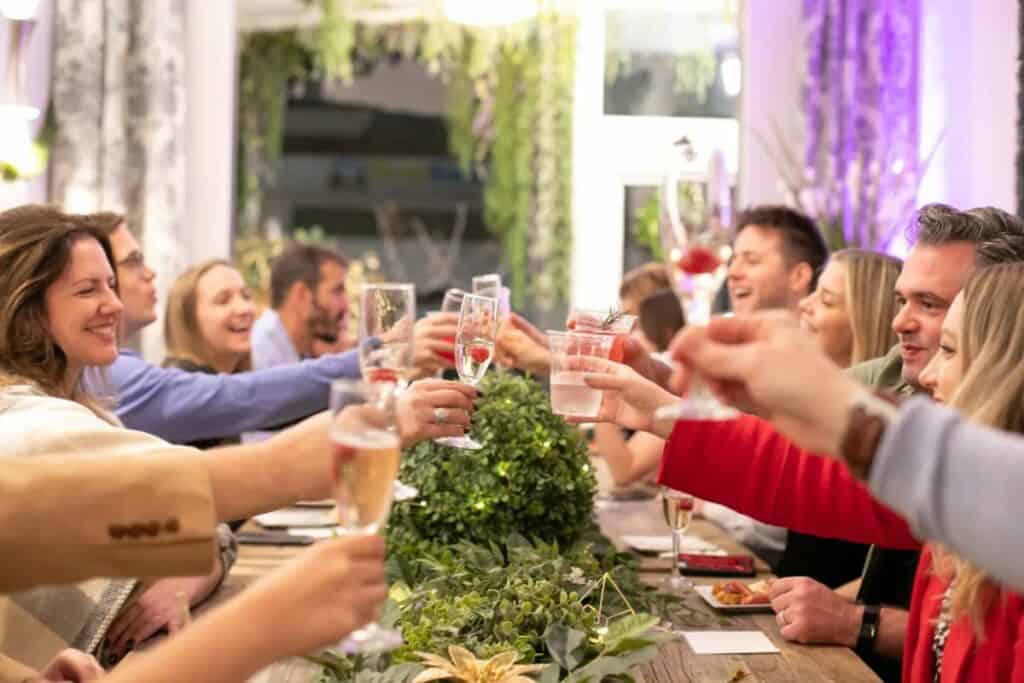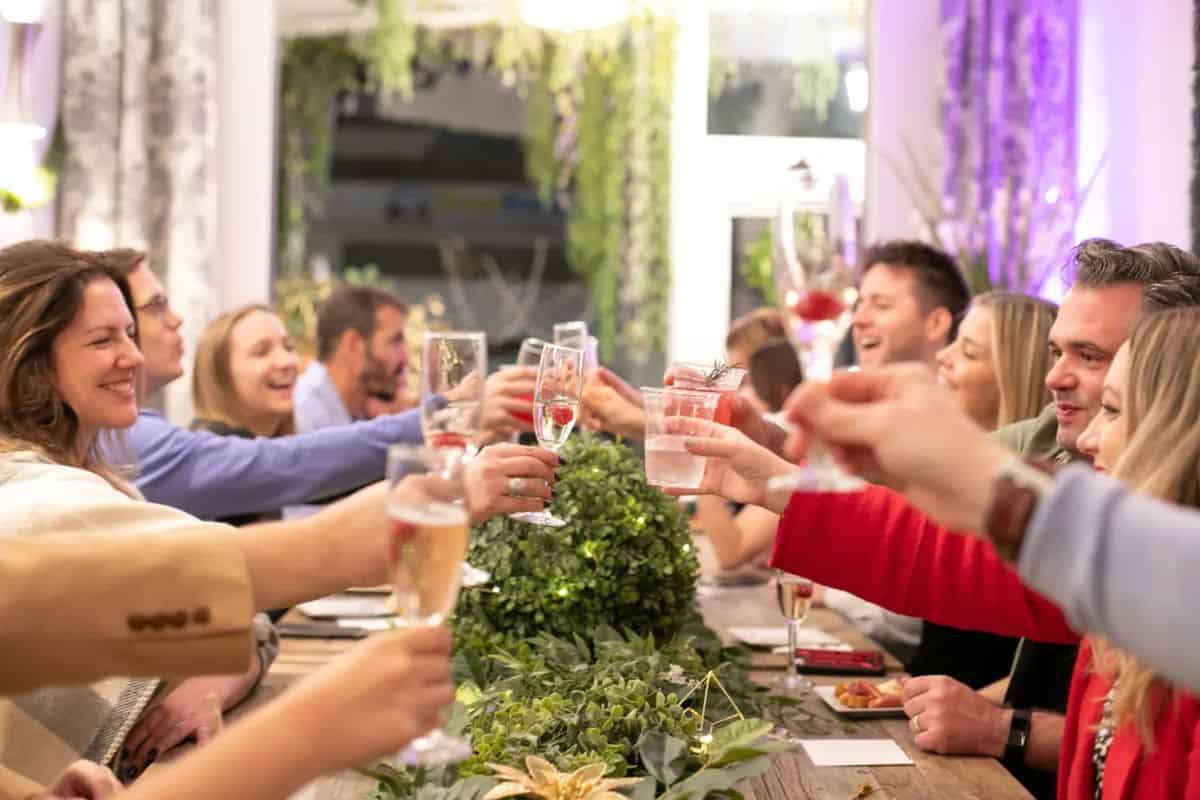 When you get together with friends, there's bound to be some adult beverages being enjoyed. To turn your drinks into fun Friendsgiving decor ideas, try out these cute Thanksgiving dinner straws from Amazon. They're made out of paper, so you'll be doing the planet a favor while you have a drink through these adorably decorated straws.
8. Friendsgiving photo booth props
The most tried and true way to get everybody to take goofy pictures is by having them all squeeze together in a photo booth! And if you're having a Friendsgiving party, you're going to want the right props. These cute Friendsgiving props from Amazon have everything you need to get those pictures coming out just right.
Don't have a photo booth at home? Neither do we, but Peerspace has plenty of amazing properties that do. This West Midtown colorful event bungalow in Atlanta already has a 360-degree photo booth set up – all you need to do is bring the props and smiling faces.
Our Friendsgiving game ideas provide all the entertainment you need for your gathering!
9. Send your guests home with goodie bags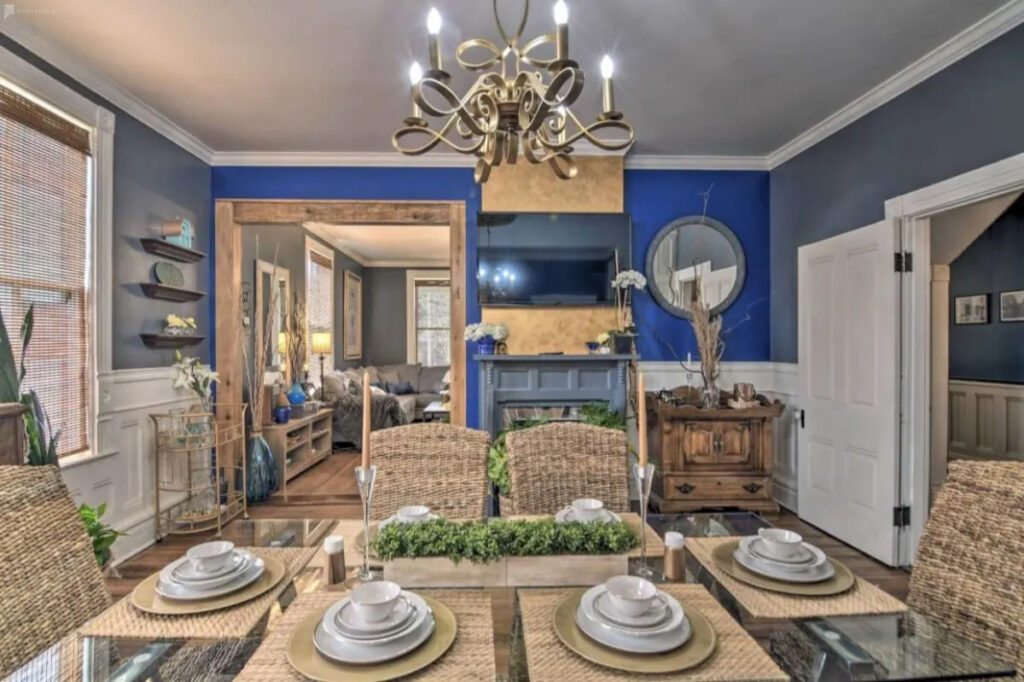 As we get older, it seems like leaving a party with a goodie bag is a thing of the past. Why not revive this birthday party trend and send your friends home with a few little treats? Wayfair has these Friendsgiving favor bags that are totally unique. The quality cotton canvas pouches have plenty of room for something that'll leave your friends thinking about your party long after they leave.
10. Escape to somewhere tropical with your decorations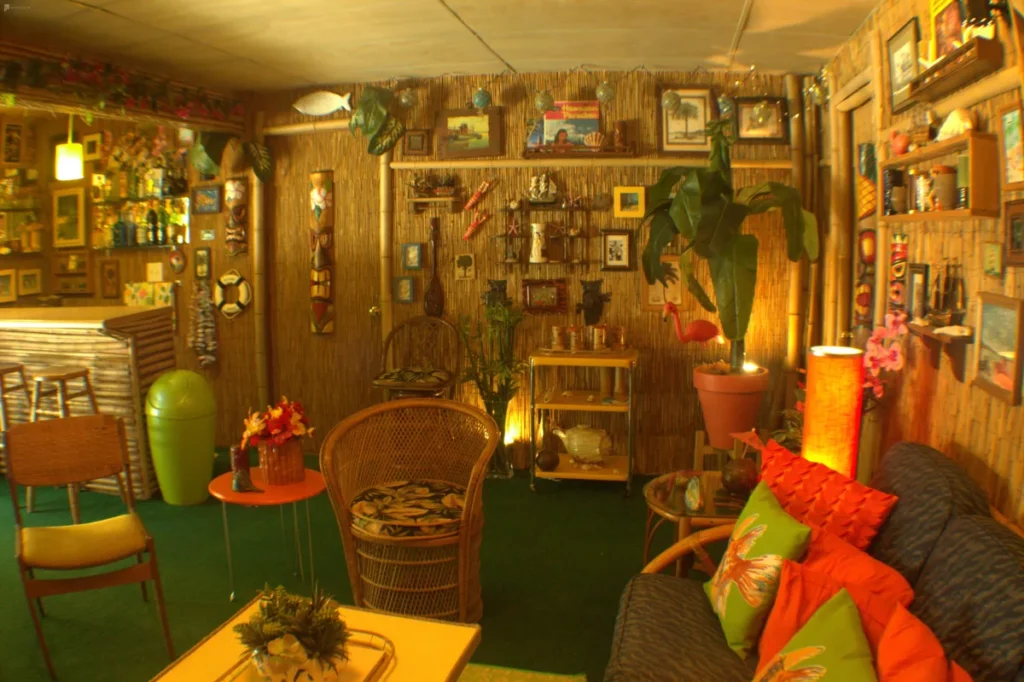 With the weather starting to cool off quite a bit during the holiday season, why not let your Friendsgiving decor ideas warm you up? Everybody loves a tiki bar party, so have your friends get dressed in your favorite summer gear and sip on some fruity mixed drinks!
If you don't want to go through the trouble of setting up your own decorations, check out what you can find with Peerspace. This quirky mid-century home tiki bar in the Atlanta area would provide a totally unique and memorable Friendsgiving.
11. Embrace your inner child with a pinata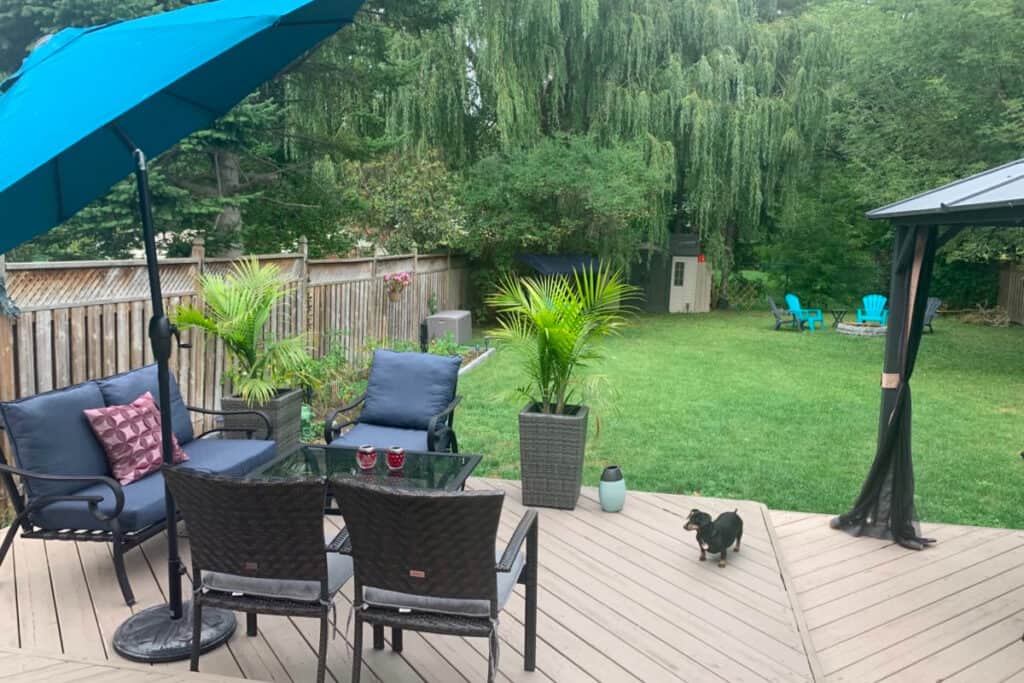 There's nothing better as a kid than swinging hard at a pinata and watching candy go flying. Since you wind up acting like big kids when you get together with your friends anyway, why not add a pinata to the mix? This festive turkey pinata from Amazon is inexpensive and just begging to be opened up by your Friendsgiving partiers!