Known worldwide for its unbelievable natural vistas, the Mile High City (that is, Denver, Colorado) is undeniably one of the most beautiful cities out there. That makes it a perfect location for a romantic date, especially if you're a foodie or an outdoorsy type! So, if you're currently planning a date with your beloved, here are 12 creative date ideas in Denver to help you get inspired. We've included options across a wide range of budgets and areas of interest, so we're willing to bet there's at least one idea on this list that will appeal to you.
Keep an eye out as you're reading: we've included a couple of links to listings from Peerspace, the largest online marketplace for event venue rentals, which might make good locations for an extra-special date if you're looking to rent a space and plan something (such as a proposal or other major event).
1. Take them out for ice cream
Most residents of Denver agree that Little Man Ice Cream is the best ice cream shop in Denver, with creative homemade flavors you probably won't find at other shops and a 28-foot-tall milk can for a building (we're not kidding!).
Alternatively, here's a helpful list of 16 other options throughout the city if you don't feel like braving a super-long line for this date idea in Denver. If the weather is hot, your date is sure to be grateful for a refreshing treat.
2. Attend a free outdoor concert
Here's a date idea in Denver that's perfect for when the weather is warm, particularly during one of Colorado's picturesque summers: attending an outdoor concert with your beau! You can find tons of free outdoor concerts at Levitt Pavilion from around June to October every year. So if you're music lovers, you'll definitely want to check at least a few of them out. You can expect to find plenty of food trucks at the concerts, too, so your dinner and a show will pretty much be covered in one fell swoop!
3. Plan a picnic for your beloved
Another awesome outdoor date idea is to put tons of effort into planning a beautiful picnic – complete with a picnic basket and a picnic blanket if you can swing it! You can plan to have your picnic in one of Denver's many beautiful public parks, such as Berkeley Lake Park or Washington Park, for no cost beyond whatever food and beverages you buy for your feast.
Or you can rent a space of your own for a little bit more privacy, like this spacious rooftop event space with views of Denver's RiNo Art District and of the mountains in the distance. Everything here is "centered around communal garden growing beds" and it's "backed by trees along the north/east side". Therefore, the best time to appreciate everything this venue has to offer is probably spring or summer.
To quote one reviewer who planned a birthday party here, "This place is AMAZING! Perfect venue for private party, views are incredible, ambiance is on point and Jaye is incredibly helpful and so so kind. I will absolutely be renting this space again!"
4. Visit the Denver Botanic Gardens
Yet another fabulous outdoor date idea in Denver is a trip to the city's gorgeous botanic gardens. Check out the calendar on their website for a huge variety of upcoming events you could potentially attend with your date, whether that's sunrise Vinyasa yoga, a class on smartphone photography, a "Ghosts in the Gardens" Halloween-themed tour, or something else entirely.
5. Go axe throwing
Axe throwing is definitely a unique date idea. It's also super fun and can even get a little competitive. The most popular, highly-rated destination for this activity in Denver has to be Axe Whooping, but there are plenty of other places that offer it as well.
6. Rent a fancy kitchen and cook your date a meal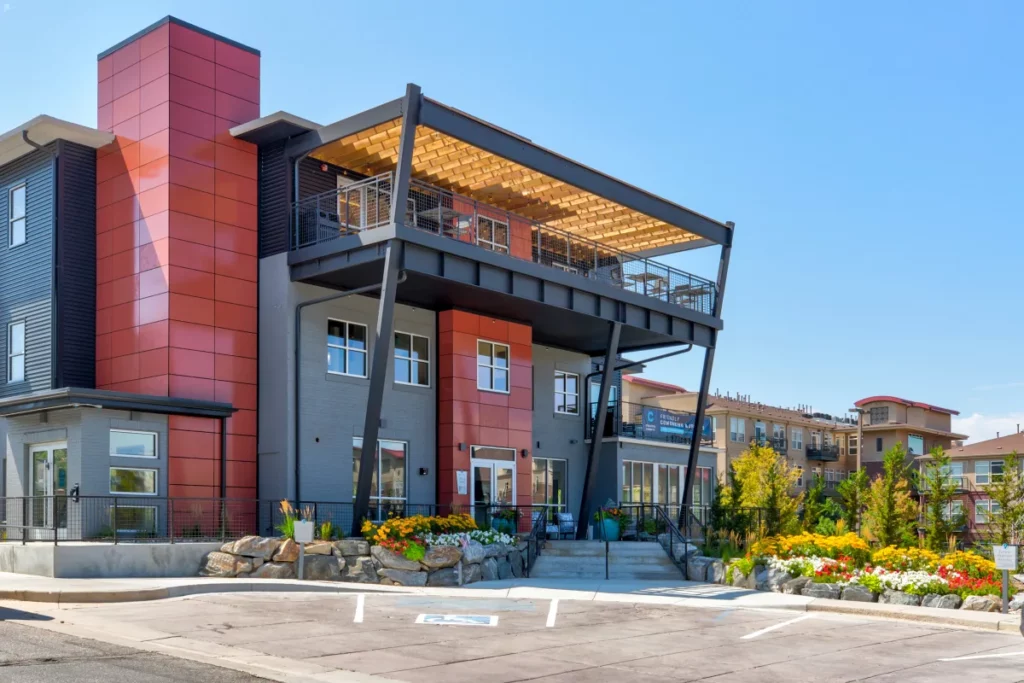 Do you love to cook? Then this creative and unexpected date idea in Denver might just be the perfect fit. You can use Peerspace to surprise your date by renting the fanciest kitchen you can afford, then whipping up a stunning meal and serving it to them in a lovely dining room.
For instance, this mountain-view rooftop patio and kitchen would be a great place to prepare and eat a meal. The kitchen is lovely and well-equipped, and the views are to-die-for!
7. Take a cooking class together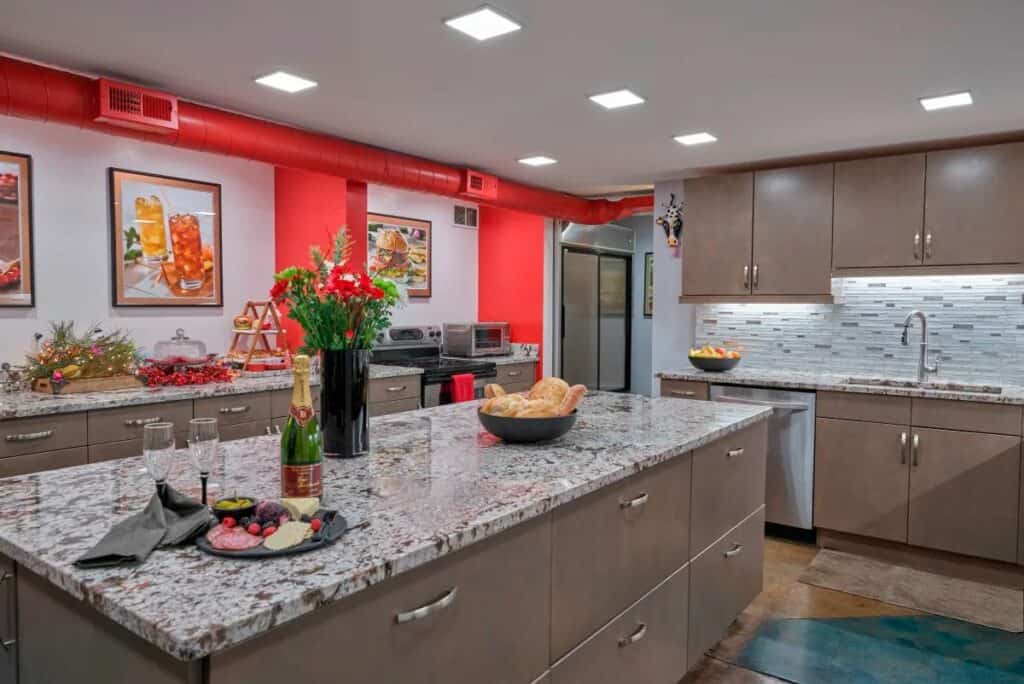 Another cooking-themed date idea: taking a cooking class! There are lots of places to do so in Denver, so here are a few suggestions of various cooking classes for home chefs from Uncover Colorado.
8. Go for a hike in the Rocky Mountains
Why not take advantage of your proximity to some of the most beautiful mountains in the world by going for a hike? You can plan your visit on the Rocky Mountain National Park website. You might even see wildlife like elk, moose, bighorn sheep, mule deer, and many other species (safely, of course).
9. Plan a fun gathering with your closest friends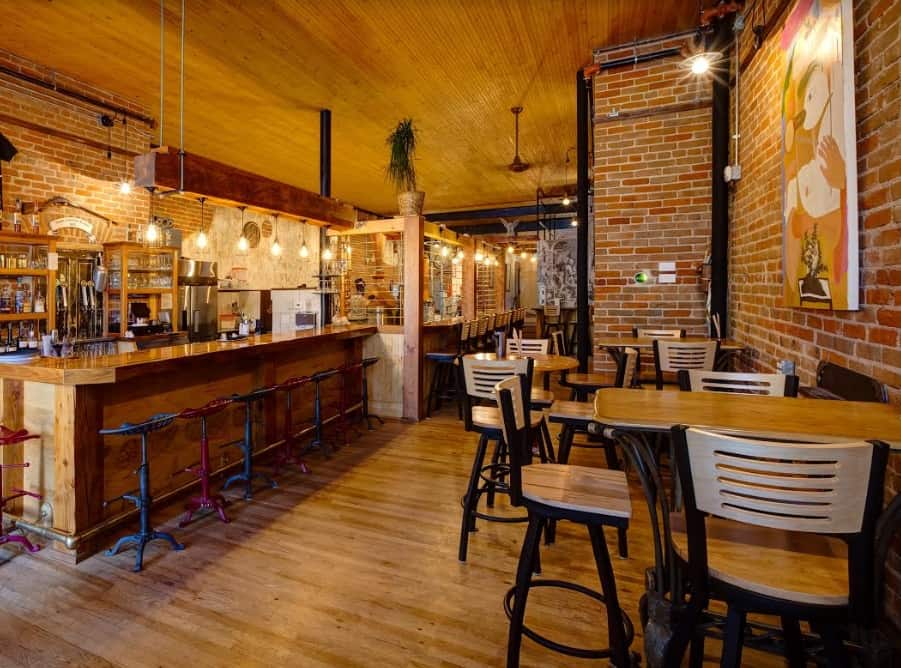 If you and your loved one enjoy hanging out with groups of friends, consider planning a little party for you and your best pals! After all, why should every date only include two people? Selecting the right venue is going to be a big part of making this gathering a successful one. Be sure to check out event spaces on Peerspace to find amazing spaces in Denver for your group.
As an example, we think this historic, unique distillery and pub in Denver's Baker neighborhood could be an awesome location for a small party. However, if you want to go big, it can accommodate as many as 75 people in its 1,195 square feet.
The hosts write of their space, "Our hand-built stills and old world techniques pull out the unique subtleties from the finest regionally sourced, non-GMO ingredients giving our spirits flavors that haven't been experienced since the 1800s. For us, it's not just about re-living history with our hand crafted spirits, we want you to be able to experience the finest products Colorado has to offer."
10. Revisit childhood nostalgia at Lakeside Amusement Park
What better way to spend a day than riding the roller coasters at Lakeside Amusement Park? It'll bring back fun childhood memories while allowing you to create new ones with the person you care about.
11. Visit the River North Art District (RiNo)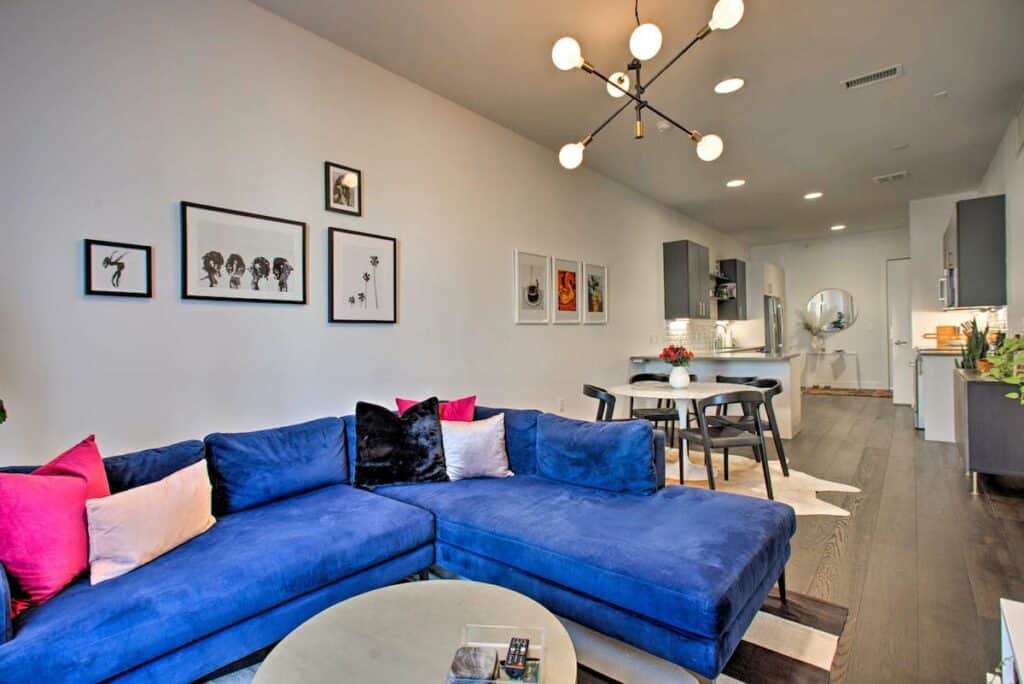 If you're the kind of couple who'd like to learn more about the local art scene, the River North Art District is an ideal destination for your next date. Not only does the neighborhood have art galleries, street art murals, and museums galore, there are also lots of breweries and restaurants to choose from. For music lovers, there are also concerts at the Mission Ballroom and a jazz/supper club known as Nocturne.
12. Go apple picking together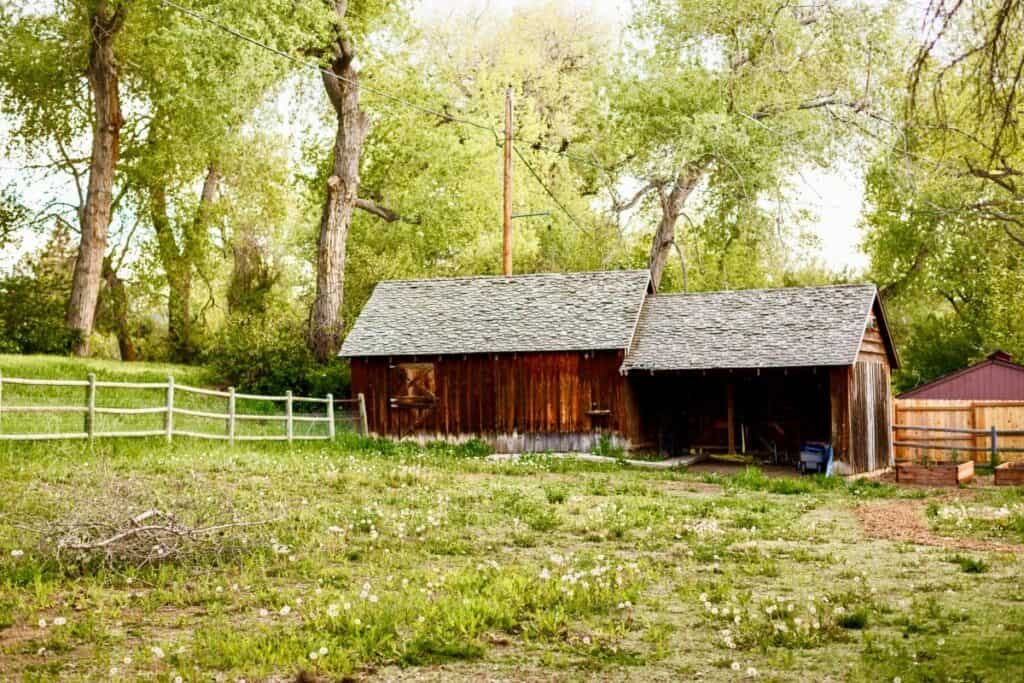 Getting out of the city to a nearby orchard for some apple picking is always a good idea. There are tons of orchards to choose from, so to start you off, here are 7 recommended by Secret Denver.