If you're in the process of planning an event, perhaps you've heard of the event management site known as Eventbrite, and you'd like to know more. With budget limitations in mind, Eventbrite fees are probably a particular concern – keep reading, and we'll explain everything you need to know about them.
What is Eventbrite?
The first question we'll answer is what is Eventbrite, and what purpose in the event planning process does it serve?
Eventbrite is one of the internet's most widely-used event management websites. It is an independent platform that allows you to host local events, create a webpage for them, invite people to them, and do things like create and sell tickets for them, among other functions (we'll explain this more in-depth in the next section).
If you're not hosting an event, you can also use Eventbrite to find events to attend yourself.
What can you do on Eventbrite?
Here are a few of the most important functions of the Eventbrite platform and the reason most people use the site:
Creating and customizing pages for events
Ticketing and event registration (including selling tickets at the door)
Tracking registration and attendance
Social media promotion for your event
Searching for and RSVPing to/buying tickets for events
What kind of events can you plan on Eventbrite?
You can use Eventbrite to plan just about any kind of live event you can imagine. These include:
Concerts
Conferences
Rallies
Educational seminars
Art openings
Workshops
Virtual events
Check out these corporate event ideas that are anything but corporate for your next business event!
How much are Eventbrite fees?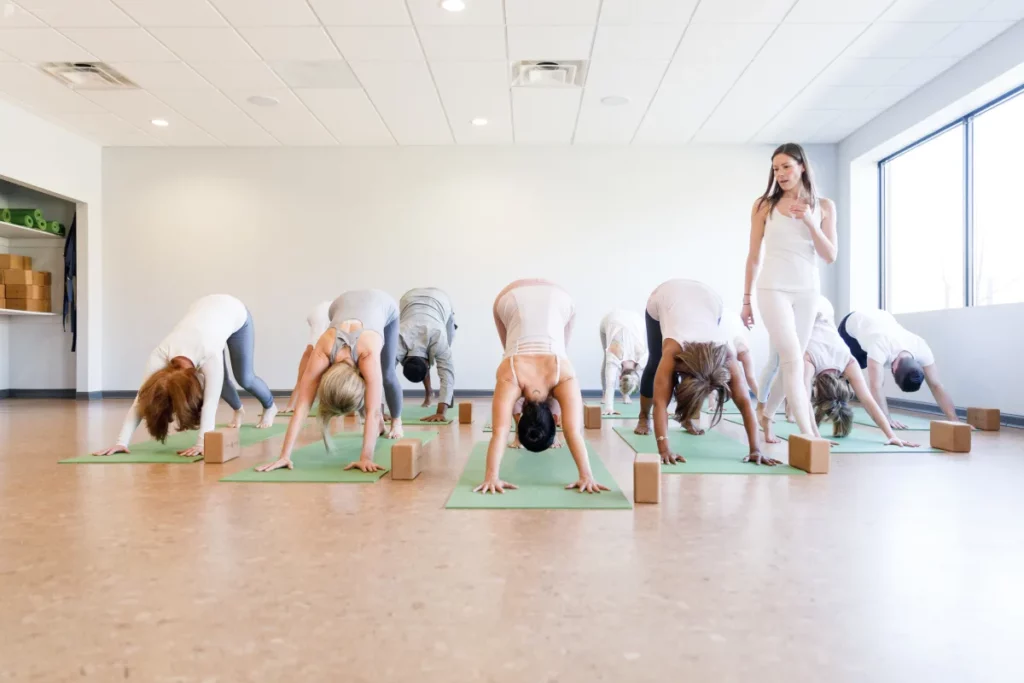 The answer is: it depends! Some aspects of the site are completely free to use, while others charge various fees that we'll explain in more depth.
We'll start with what's free on Eventbrite. Signing up for Eventbrite won't cost you a dime, and attending or hosting a free event is also free. In other words, as long as you're not looking to make money off your event, you won't have to pay any fees to Eventbrite to host the event on their site.
But if you're hosting an event that charges admission fees and that you're selling tickets for through the site, you will have to pay some Eventbrite fees. These fees are charged by the ticket. One is a service fee equal to $1 + 2.5 percent of the total ticket price, up to $20 maximum. The other fee is the transaction fee, equal to 3 percent of the total ticket price and specifically charged when your ticket buyers pay with major credit cards.
The summary of Eventbrite fees above can vary depending on a couple of factors. First, the transaction fee differs for other forms of payment, such as if ticket buyers use PayPal instead of a major credit card. Second, we are describing the fees that are charged for events that are taking place in the U.S., so if you're hosting an event elsewhere in the world, you may end up paying a different percentage for your service fee.
An alternative solution: Peerspace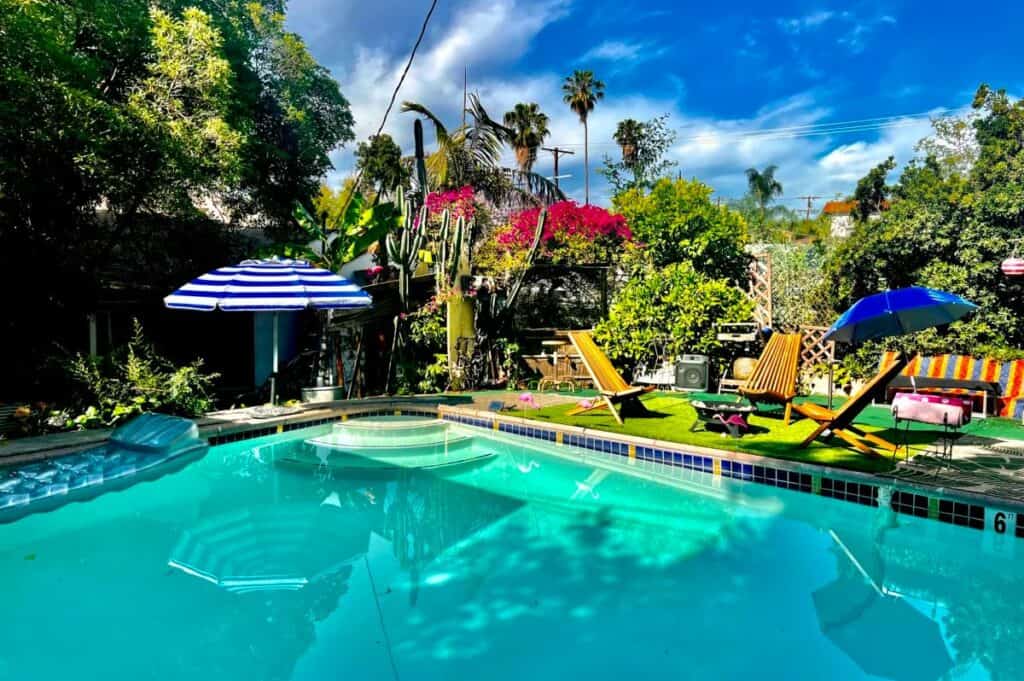 Peerspace is the largest online marketplace for all kinds of event venues, along with meeting spaces, film and photo shoot locations, and so much more. There are thousands of Peerspace venues available for hourly rental, sprinkled across hundreds of cities throughout North America, the UK, parts of Europe, and Australia.
The Peerspace platform centers mostly around the venue selection aspect of the event-planning process. In fact, it streamlines and facilitates one of the most important decisions an event planner can make. Similarly to Eventbrite, after they book a space on the site, Peerspace guests can distribute an event page.
Peerspace makes it almost absurdly easy to rent a space for whatever event you're planning. In order to use the site's simple and straightforward search tool, simply enter the type of event along with the city in which you're planning it to start.
Then use the wide range of filters to narrow down your results, including the following:
Keywords
Included indoor and outdoor spaces
Production equipment available on site
The space's style/aesthetic
Space type
Amenities
Having narrowed down your search results only to spaces that adhere to your criteria, it's time to browse individual listings! At this point, you'll find each listing includes detailed descriptions of the space, high-resolution photos, and real reviews from past renters, making it easy to ascertain whether a listing will be a good fit for the event you're planning.
Our April wedding ideas provide all the inspiration you need for your spring nuptials. Check them out!
What kind of event spaces does Peerspace have to offer?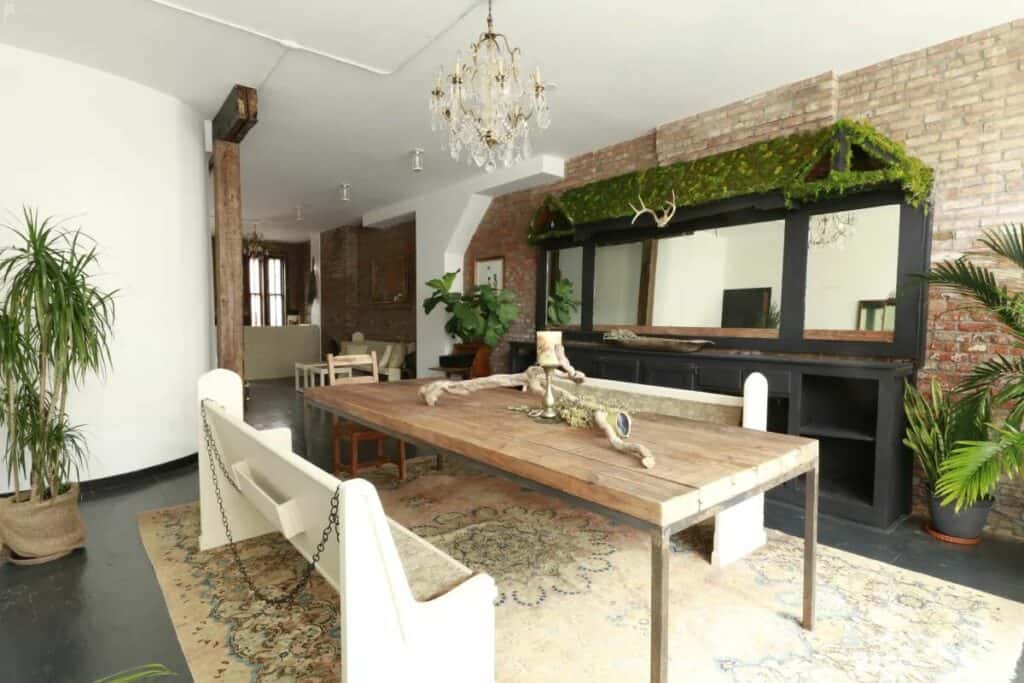 Now that you know what Peerspace is and why it's so useful as part of the event-planning process, you might be curious to see a few examples of Peerspace event venues.
For instance, if you're in search of an event space that includes a garden in New York City, you'll find more than 150 options to choose from. We love this unique event space and pop-up storefront with a secret garden in Williamsburg, Brooklyn (pictured above).
The host describes it as follows: "The former house of Williamsburg's very first neighborhood bar, this unique space is a timeless one. Recently polished up with some custom creations and bar restoration, this rustic beauty is ready to go for a weekend retail pop-up, brand launch party, or any special celebration." A hip space in an equally hip neighborhood!
Or, if you're looking for a venue with a rooftop in Los Angeles, you'll have 130+ listings to choose from. Check out this rooftop lounge at North Hollywood's Williamson, a music production facility with a rooftop lounge extension. "Upon entry, the space immediately grabs your attention with stunning Peruvian Teak composite decking and a modern style black pergola. You will be captivated by the beautiful north facing view of clear blue skies and mountainous terrain." Check out the photos in the listing!
We could provide you with dozens of examples, but don't just take our word for it. Check out what kind of Peerspace listings are available for rent in your city, and see if there's anything that would work for whatever event you're planning next.