Chicago is known for its historical architecture, arts, and thriving urban culture, which makes it a perfect setting to host a celebration at one of its top private dining spaces. We've handpicked some of the top Chicago destinations to discover for your next party. 
This Lower-West Side venue is located within the same property as John Dusek's Thalia Hall and historically was the space that used to house Mr. Dusek's horses. This charm and casual atmosphere features exposed brick and whimsical equine details. The Tack Room offers space for up to 45 seated or 75 standing guests, as well as plenty of parking and nightly music. Select a menu from their exciting array of seasonal dishes. 
---
Looking for something unique on the south side of the city for your private dining experience? The Chicago Firehouse Restaurant has a variety of spaces for you to choose from, including the Mayor's Room, which is equipped for business meetings of up to 18, and the Palmer Parlor, which features large windows overlooking Michigan Avenue. The Kimball Parlor features a fireplace and accommodates up to 75 seated guests. Consider the Veranda, a 2nd-floor area with a patio with seating up to 40. Chicago Firehouse has a beautiful selection of customized dishes and drinks to impress your guests! 
---
This River North neighborhood restaurant shares the flavors of Mexico and offers vibrant private dining spaces to enjoy. Choose from three private rooms, each with its own decor and personality. La Vista gives you delicious street food menus, plus a tequila and mezcal bar for your smaller parties. The Library, adorned with thousands of cookbooks, comes with a private chef and many unique and inspired courses. Finally, the Morales Room is a 40-person room filled with the artwork of Rodolfo Morales and full of beauty and brightness. Book the entire venue for 100 seated or 200 standing guests.
---
With accommodations for up to 175 guests, this West Loop venue is often booked for both wedding receptions and birthday events. Its menu focuses on the finest ingredients from sustainable sources and is most known for its high-quality meat and seafood. With a state-of-the-art design, you'll enjoy the rustic banquet hall feel of its communal walnut tables. Enjoy full audio-visual support, wireless internet, and accessible accommodations, plus a luxurious patio in the warmer months! 
---
With one of the more inventive approaches to private dining, Chicago Food Truck Hub works to bring bold food options to you – wherever you are! As a full-service planning team with access to equipment and food trucks, they will handle everything from securing the trucks to pulling permits to setting up the table and linens. If you've wanted to explore all that food trucks have to offer, but don't know where to start, they can give you the ultimate culinary experience. A trendy option for weddings, let this food truck logistics service create your dream dining event.
---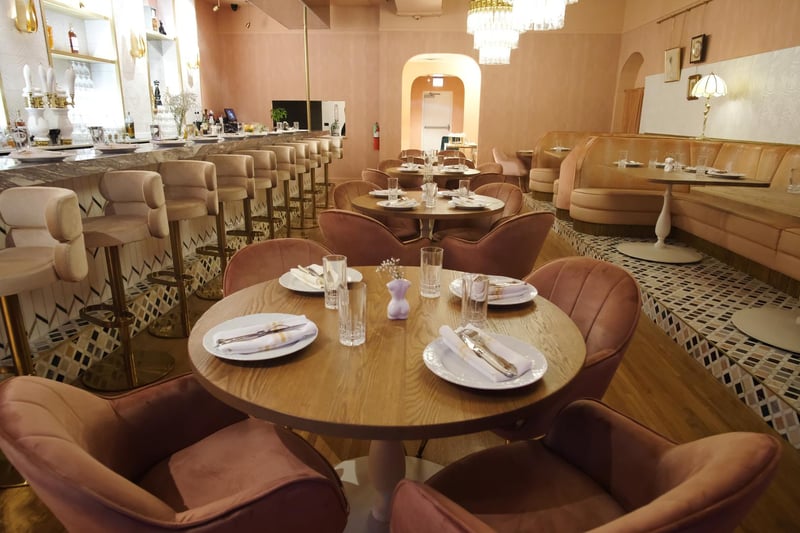 This prohibition-era-inspired restaurant offers a modern and luxurious experience for your private dining events. Their space offers intimate seating arrangements with 2 different dining areas. The dining room can accommodate 56 seated guests. Nonno's Coach house can seat 48 and has a cool setup with TVs behind two-way mirrors that allow for both corporate and social events. Their menu features amazing Italian cuisine and specialty cocktails.
---
Ready to explore more windy city private dining spaces?
Chicago surely brings so much vibrancy to its private dining experiences. These restaurants create wonderful dinners whether you are planning a wedding reception, birthday dinner, or corporate meeting. Discover more private dining venues with EventUp's Event Directory.