In need of awesome and caring last-minute anniversary ideas? At Peerspace, we understand! By definition, anniversaries are extra-special events. Whether you've been together a year or 50, an outing to commemorate your shared experiences is more important than any typical date. And yet, some years, you look at the calendar with shock and become gripped with anxiety, racking your brain for last-minute anniversary ideas. "Oh, no! Is that today?" you think. "I didn't get them anything, and I don't have anything planned!"
Even though you're planning last-minute, you still want to do something together and make new memories that don't involve watching your favorite show — again. Have no fear — we at Peerspace are here to save the day with these 10 last-minute anniversary ideas.
1. Cook a romantic dinner at a fabulous Peerspace venue
Race to the grocery store and gather quintessentially romantic food, like steak, oysters, chocolate, and strawberries. Next, visit Peerspace and book a gorgeous venue with a kitchen, like this adorable pink Atlanta apartment fully equipped with luxury chef gear and fun décor like no other.
You could even rent a Peerspace venue that offers catering services, so you don't have to cook yourself. For example, this event space in Seattle donates all proceeds to charity and includes a stunning industrial-style kitchen for your caterer. The host even lights candles throughout the space prior to your arrival. Just ensure you don't book this venue tooooo last minute since the host needs to prepare your romantic menu!
Renting a space like this is one of the best last-minute anniversary ideas. Be sure to check local alcohol laws if you're planning on enjoying a celebratory bottle of champagne. 
2. Go to the theatre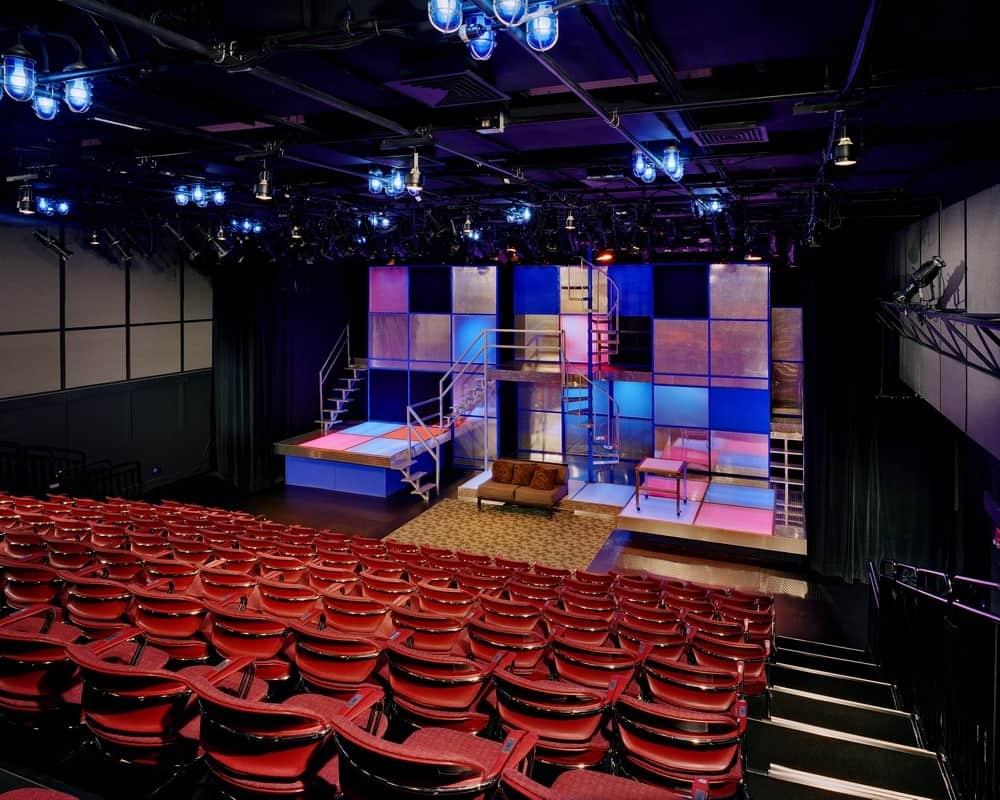 Since they are so special, anniversaries deserve to be celebrated with an elevated experience. Not a lot of people know that most theater companies offer last-minute rush ticket sales for shows that haven't sold out. It's often best to call the theaters to acquire these seats.
However, there are also online ticket sales agencies dedicated to last-minute events. You can improvise a cocktail hour beforehand, if there's time, and plan an after-show dinner somewhere nearby.
3. Hop on a flight
If you're up for something super-adventurous and romantic, and you both have the luxury of free time, one of the absolute best last-minute anniversary ideas is to jump on a flight out of town and enjoy a couple's getaway. It's possible to score impromptu tickets at the airport or just get them online like any other fare.
Sometimes it is shockingly inexpensive to purchase last-minute tickets; other times, the opposite is very much the case. Make dinner and lodging plans on the tarmac, or just ask your driver to surprise you with a favorite spot upon arrival. Be sure that you both have your passports on hand!
Our creative couples' game night ideas can add some easy and fun activities to your last-minute anniversary plans!
4. Enjoy a redux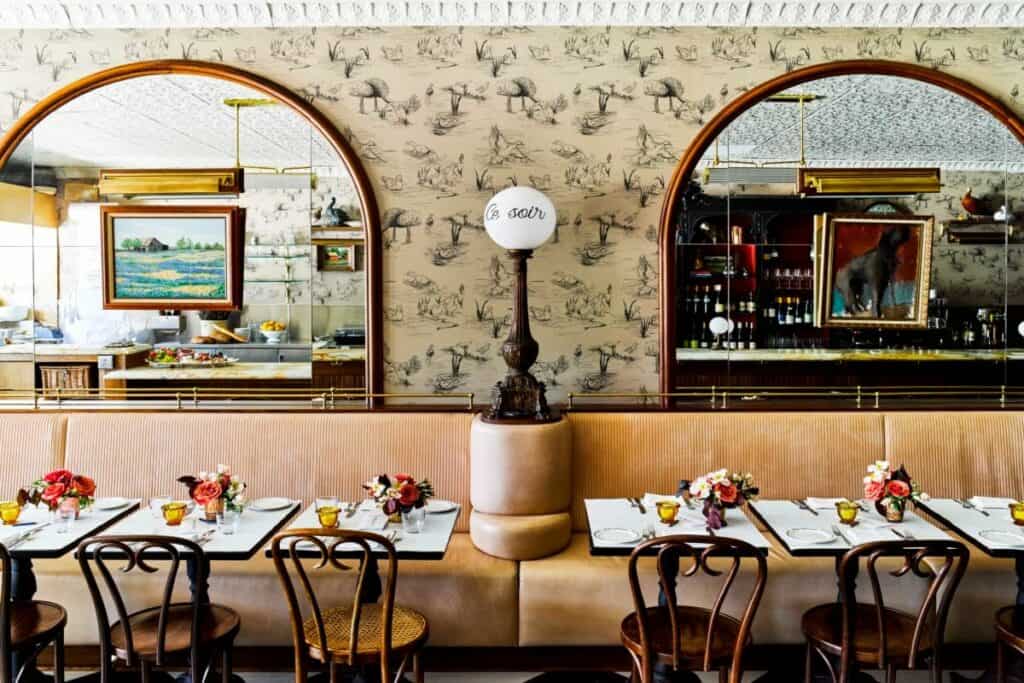 Anniversaries are all about rekindling romance or at least reminiscing about times past while looking forward to the future. A favorite last-minute idea is to head back to where you had your very first date and re-create it.
Maybe it's a kitschy café or a fountain in a park — as long as the site still exists, it will warm both your hearts to see it again together after all this time. Heading back to that first date spot really is one of the best last-minute anniversary ideas. It can even become an annual tradition.
5. Find common themes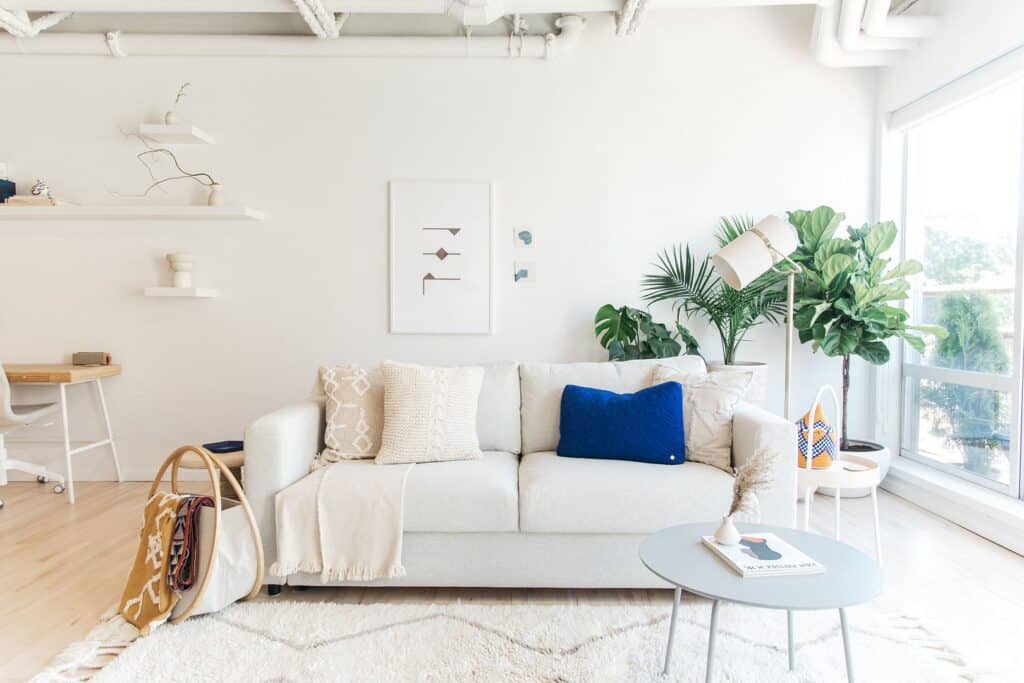 By now, you have acquired at least a couple of shared favorites, whether it be a restaurant, a film, or a bookstore. If you're lucky, at least one of these will be available for your last-minute anniversary celebration. And it would be absolute fate if your shared favorite band was playing in town, and you could find tickets to see them.
However, if your mojo isn't that strong, just clear a space in the living room, cook their favorite food, and dance to your favorite songs. Make it all about your personal story.
6. Watch a movie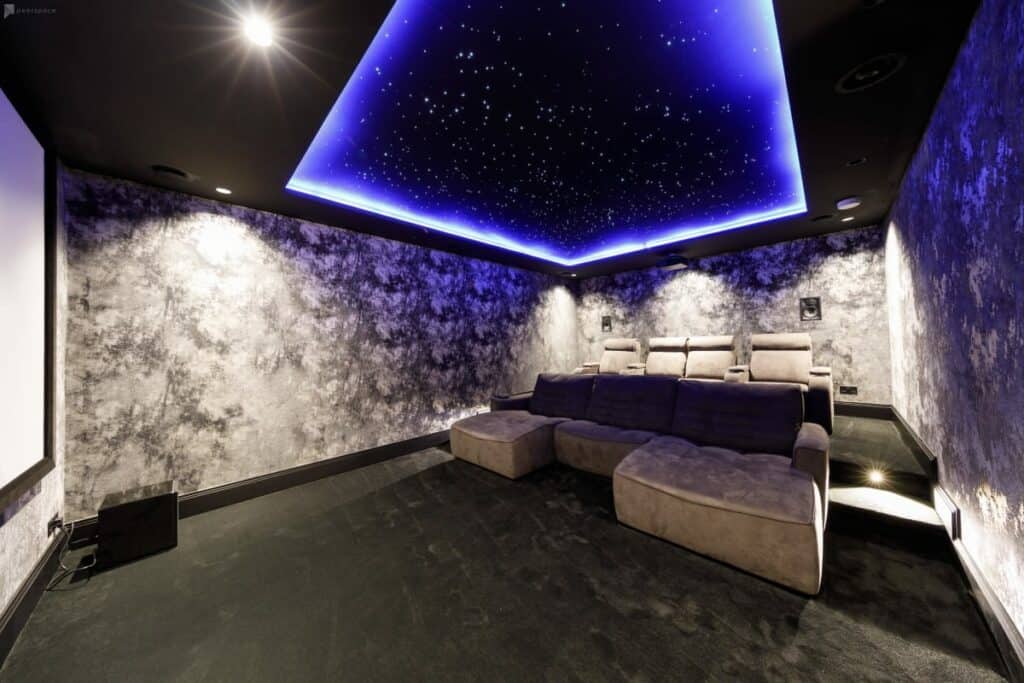 Since so much is streaming these days, going out to a movie is becoming something of a rarity. Find out which current film features the sappiest love story and take them there as if it were planned all along. You can even book a last-minute Peerspace theater near you. That way, you get out of the house and have a movie theater experience, but in a private setting for just the two of you.
Afterward, head to a diner and share a malted chocolate milkshake, or maybe savor some spaghetti in a local Italian restaurant a la Lady and the Tramp.
7. Sing your hearts out at a karaoke bar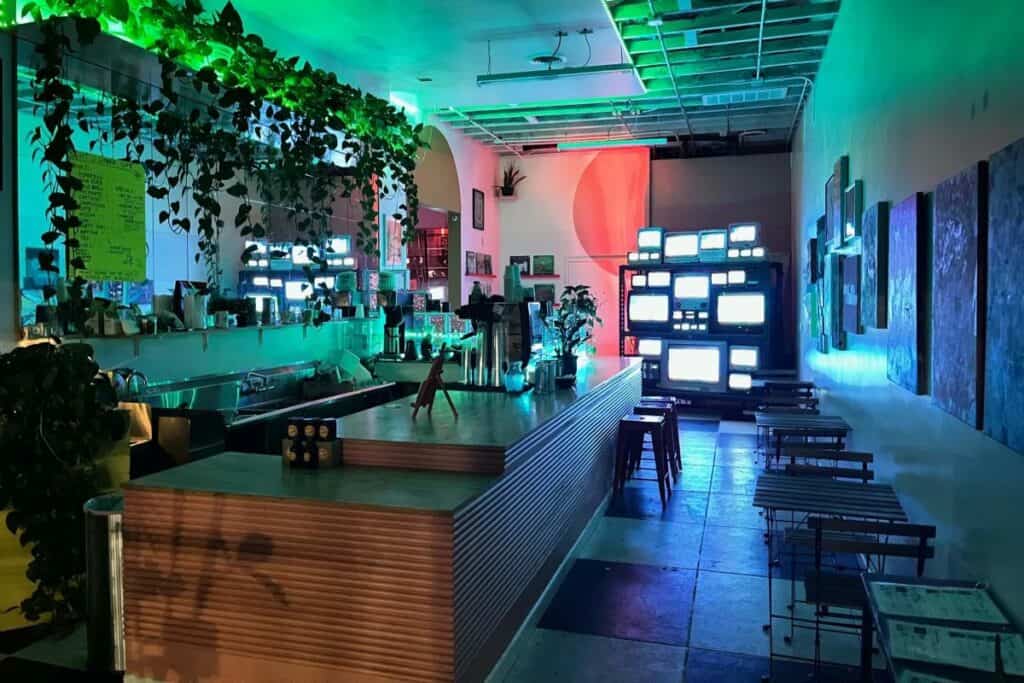 For the daring couple, a fun last-minute anniversary date is to head to a local karaoke joint and sing to one another like the crooners you know you are. Gain bonus points for singing their favorite song to them or belting out Elton John's "Your Song."
If neither of these options is appealing, or you're a newish couple, just stammer through the lyrics of the most romantic song you can possibly remember.
8. Indulge in a staycation dress-up adventure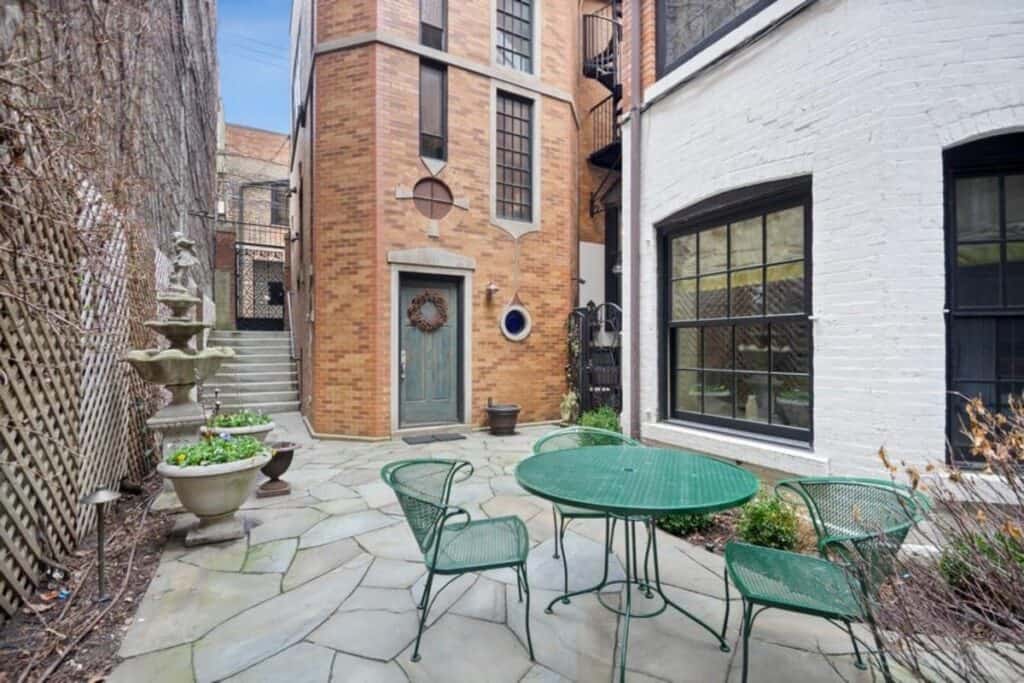 Pretend to be a tourist in your own town, especially if you've lived there a long time. Dress up in formal clothes or something else out of your wardrobe wheelhouse and stroll the streets as if you've never seen them before. Fresh eyes tend to freshen up anyone's love story, and you might even share some laughs in your regal attire. If you run into someone you know, all the better.
Use our romantic Valentine's brunch ideas to at least get a jump on your Valentine's Day planning!
9. Plan a picnic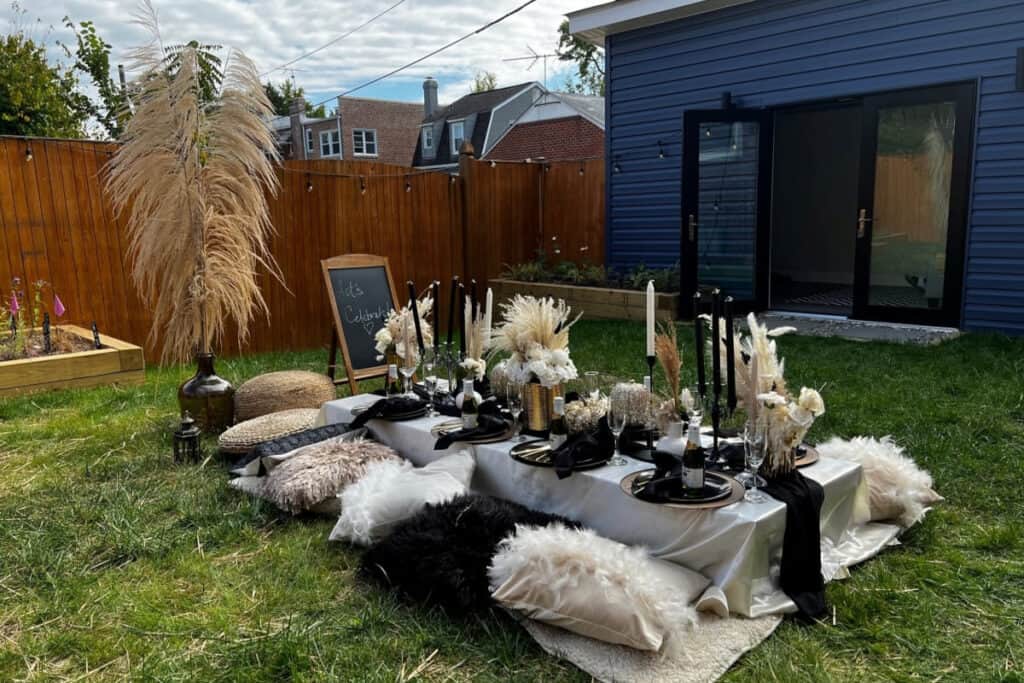 Be like the French and grab a baguette, some cheese, and perhaps a bottle of bubbly, and head to an idyllic natural spot. Spread the blanket you thoughtfully packed and prepare a simple picnic as if you had thought of this months ago. It doesn't have to be fancy.
Even an urban picnic can be a fun way to share your special day. Or more rugged folks could take a trek and improvise a lunch spot on the way. There's a reason picnics are a classic romantic date idea — they work. If you've got the time, check out our lovely garden party ideas to enhance your picnic.
10. Get a tattoo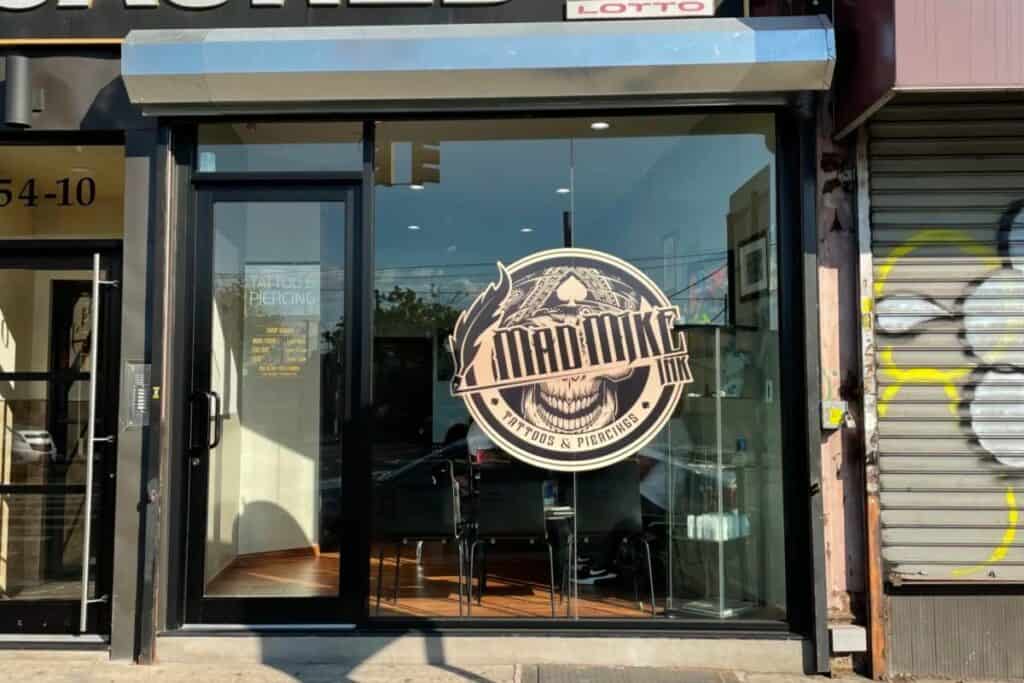 Edgy, truly spontaneous couples can commemorate their important anniversary by getting a tattoo together. Generally, at least one parlor in town will take walk-ins, so you don't have to worry about the fact that this wasn't planned.
The tattoos don't have to match because that might be a little overboard. However, the shared experience of pain will bring you even closer together. Plus, the permanent art emblazoned on your skin will remind you of your love.
Every.
Single.
Day.
Forever.
While it's arguably a controversial last-minute anniversary idea, it is definitely one to remember.
Bonus: Surprise them with a scenic view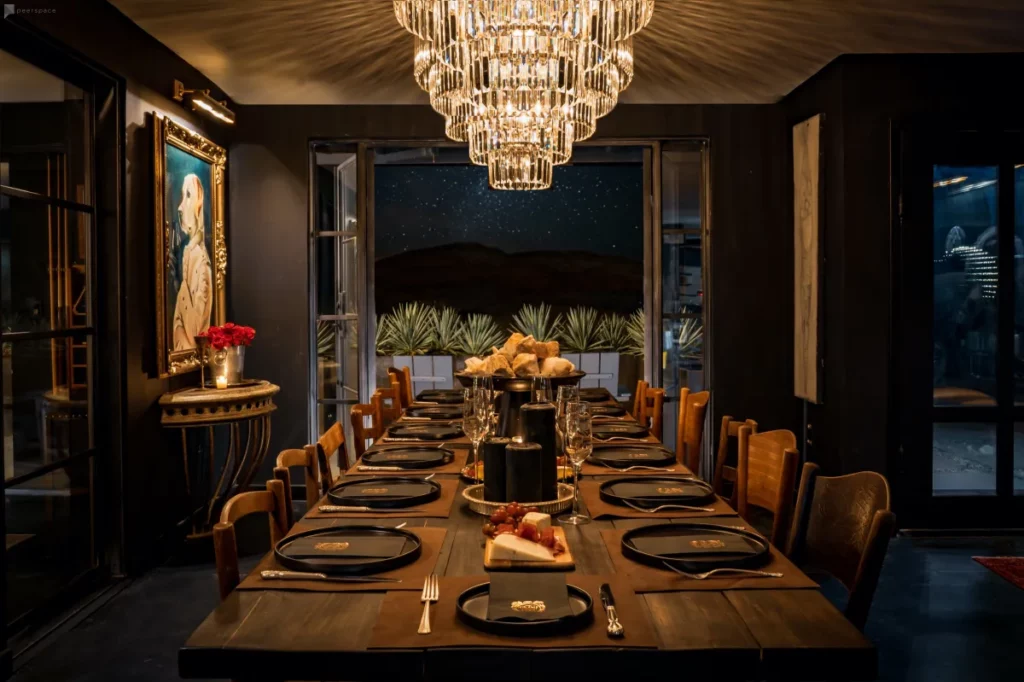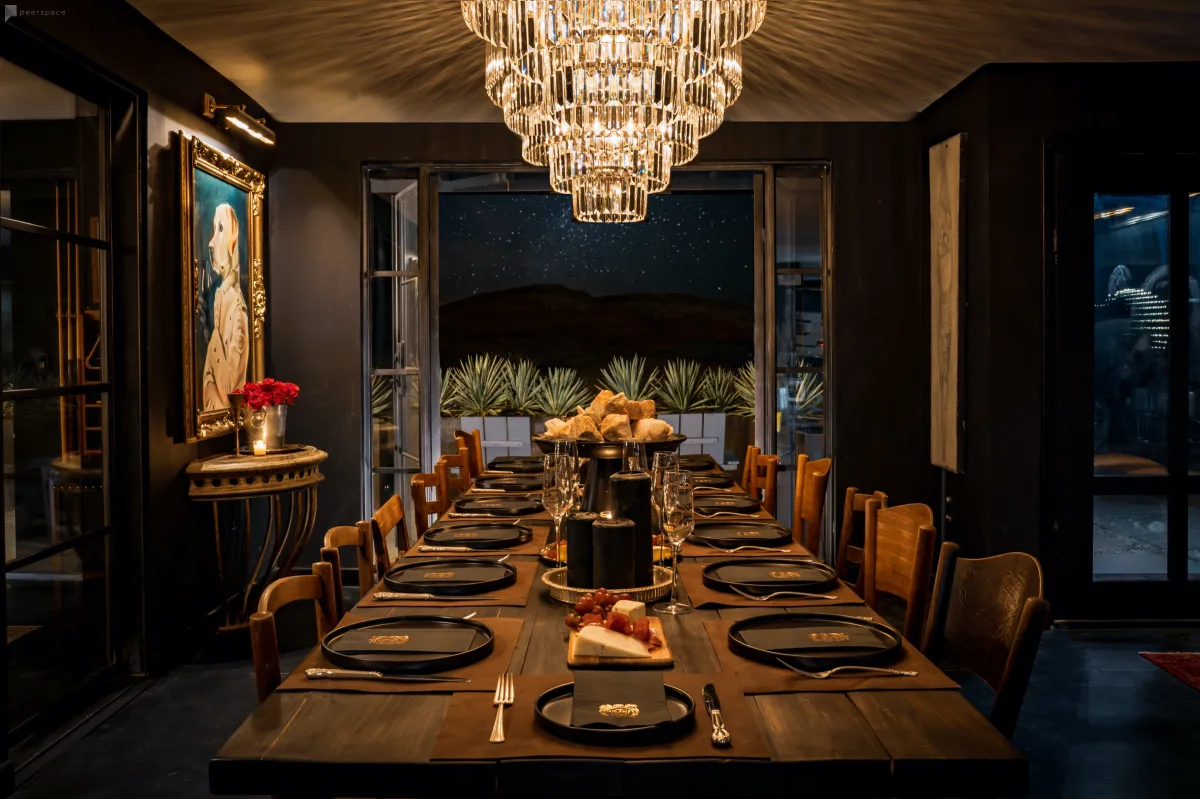 We couldn't wrap up these last-minute anniversary ideas without mentioning this final idea. Surprise your partner with a last-minute trip to somewhere scenic.
You don't have to leave town to even pull this off; simply rely on Peerspace. Click the link, enter your location, and hit 'search'. Then, use the keyword search feature and type in "view" or "skyline". You can rent an art house mansion in Joshua Tree with panoramic desert views. Or how about a South Philly penthouse with amazing views of the skyline? And let's not forget a mid-century modern home in Austin with Hill Country views.
Once you find your favorite spot, book ASAP, and then whisk your sweetheart away. Grab a bottle of your favorite wine along the way, and then sit back and enjoy the romantic sites with your loved one. Bonus points if this particular vista is new to you and your partner.
Last-minute anniversary ideas: conclusion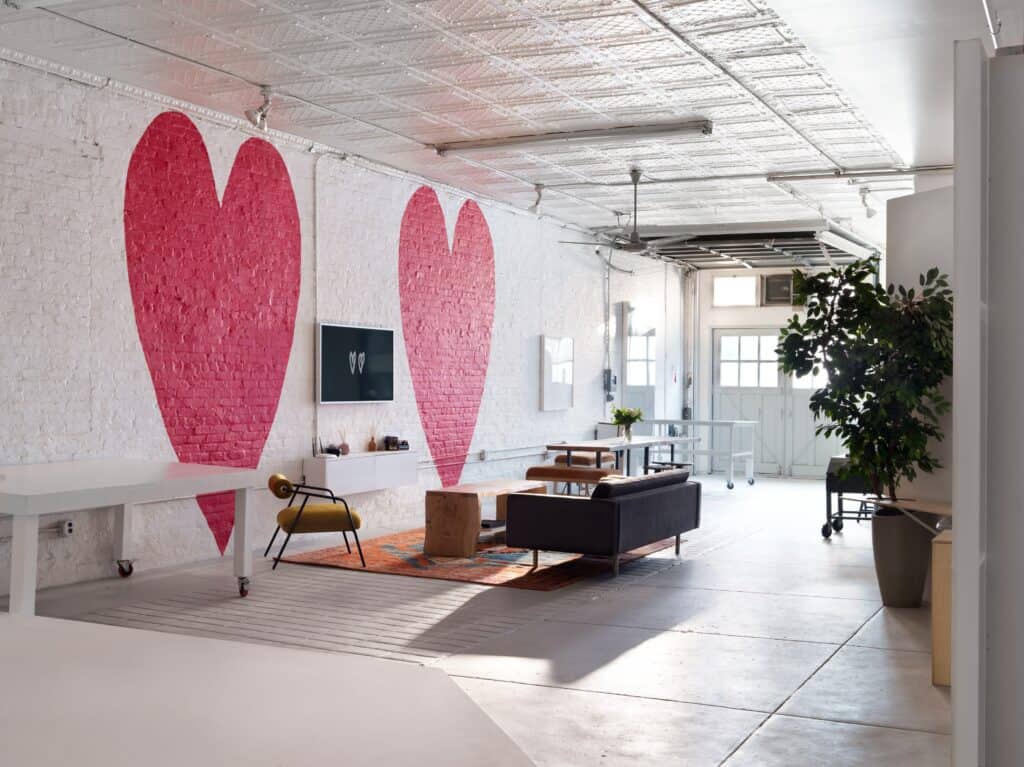 An anniversary is a day to celebrate your loved one and your incredible journey together. It doesn't have to be too fancy, and as we've seen, it can even be planned last minute!
Sometimes, all you and your partner need is a change of scenery. Start by booking a romantic Peerspace venue, use a couple of these last-minute anniversary ideas, and let the day unfold naturally.