Organizing a birthday party in the middle of freezing temperatures requires a lot more planning and attention. For arranging Sagittarius and Capricorn birthdays, you need truly fantastic December birthday party ideas. The cold of December combined with the holidays makes it much harder to give your loved ones a day worth remembering.
Choosing the right environment, the theme of the party, and the venue becomes a bit more challenging as most of the go-to places get booked a lot earlier due to the holiday season. Luckily, you can do all of that by booking a dreamy Peerspace venue for the party. We'll introduce you to real Peerspace venues throughout this article that you can book to host the world's greatest December birthday!
Now that you have the perfect party palace booked, it's time to figure out what to do at the venue! Now is the right opportunity for you to throw a grand birthday party for your loved ones this year. To aid you in this endeavor, let's have a look at ten great December birthday party ideas.
1. Ice skating
Winter does not mean you cannot go out in the cold. So, tell all your friends and family members to come with their skating boots to have a memorable party. Take advantage of what the winter has to offer. Places such as MacGregor Park and Bentway in Toronto offer some of the most exquisite skating experiences.
Decorate the skating arena with balloons and Christmas trees to add warmth to the place. As an after-skating treat, give cake and hot chocolate to your loved ones. This party idea is sure to set the mood right for your friends and family.
Want a beautiful venue and a chance to ice skate all in one go? Then consider booking a Peerspace like this cozy time cottage in Lebanon, CT. It's a beautiful home surrounded by natural beauty and even offers ice skating during the winter months.
2. Bonfire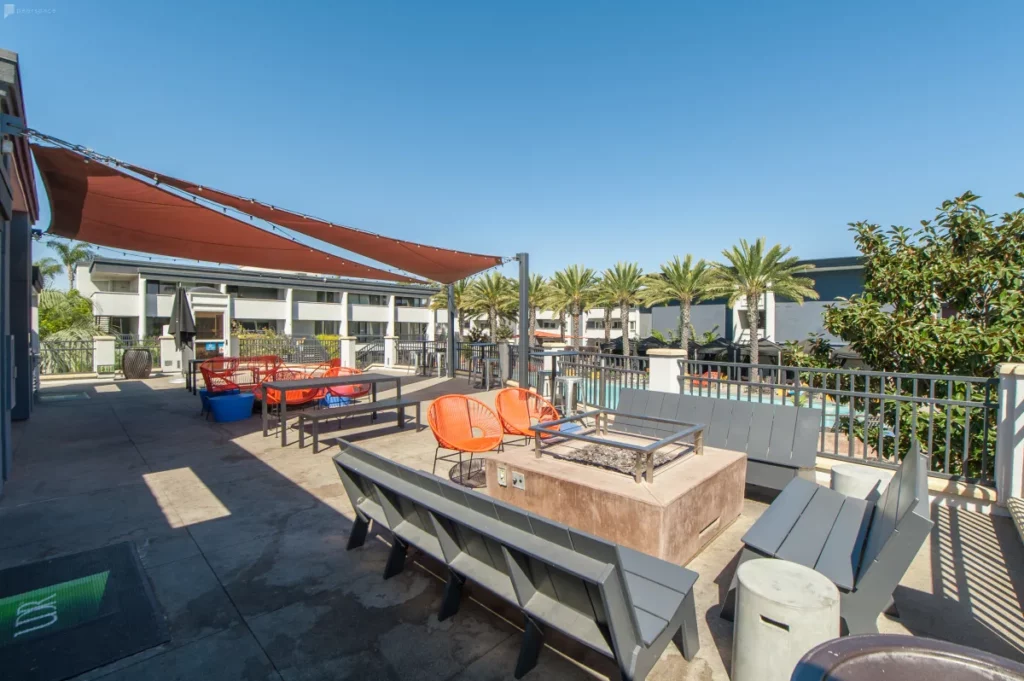 Depending on where you live, an outdoor bonfire may send up shivers through the backbone of your friends and family. But in more mild climes, an outdoor birthday party that centers around a bonfire is ideal for December.
Either way, be sure to bring plenty of chairs, blankets, mittens, and beanies to keep them cozy and warm. Set up a stall of hot chocolate, chili bar, and even hot dogs. Decorate the outdoor setting with neon lights and Christmas trees. As long as you have plenty of blankets and a good supply of food, you are all set to blaze the chilly birthday party.
Not sure how to set up a bonfire? Book a venue on Peerspace that comes with its own! For instance, you and your friends can rent this modern outdoor lounge in Costa Mesa that has a fire pit, a fireplace, cozy seating, and plenty of shaded areas.
3. Birthday decorations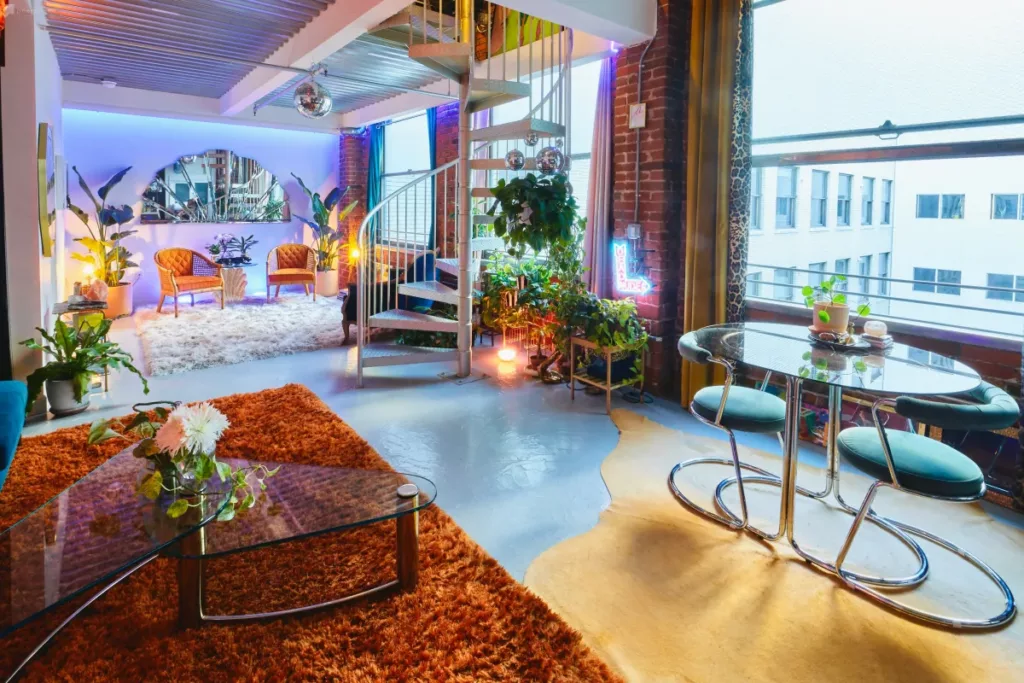 For any birthday party, the first point of concern is how to decorate the event. Luckily, the month of December provides plenty of its own inspiration. But let's talk about a particular theme of decoration. Embellishing the setting with ice and white light makes it feel like a genuine December get-together.
Make it easier on yourself by booking a Peerspace venue that's already decorated to the nines. And one of our favorite options for this idea is this vintage disco jungle loft in Los Angeles. It's super colorful, super fun, and sure to inspire the party mindset. As a bonus, you don't have to deal with the hassle of taking down decorations at the end of the night!
Also check out our 13 awesome winter birthday party ideas for even more inspiration!
4. The winter horror
To add more drama to your birthday party, consider upping the ante and adding a horror element to the party. To match the cold dark environment of December, use dim lighting and cold lights to decorate your venue's interior. Place Halloween-like decor at various spots to welcome your guests. If you want to see them jump, ensure they are unaware of the theme before they come over!
Late at night, play a horror movie such as one of the Chucky or Annabelle franchise films to make the theme come to life. But if there are little ones around, ensure all the kids have gone to sleep when you want to pull off such a stunt. You can also rent a private theater on Peerspace, like the one pictured above. It's a room in this stunning Miami mansion that is 5,000 square feet of elegance, perfect for an intimate themed birthday party.
5. Cookie baking competition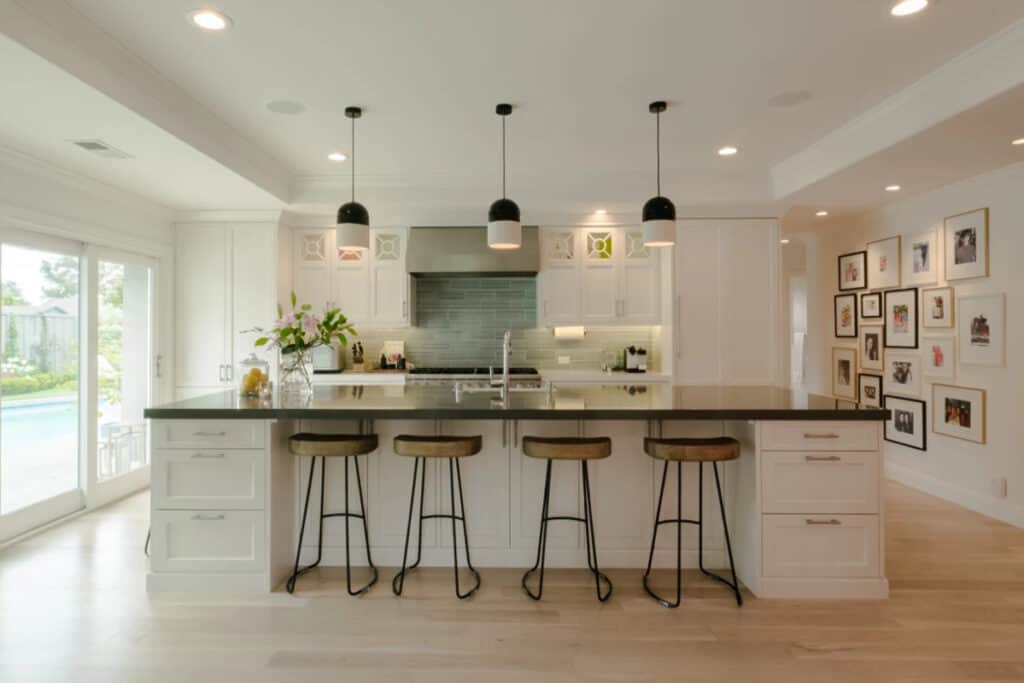 The holiday season can never be complete without some home-baked cookies. As a birthday treat, tell your loved ones to bring their best cookie recipes and create a competition for who makes the best cookies. You can even hand out little trinkets for the winners of your competition. At the end of the party, give each guest a plate with the different cookies to take home with them as a delicious parting gift.
Don't have tons of space in your home kitchen to accommodate this idea? No worries; just book a spacious Peerspace venue with a kitchen! We love this designer home in Kentfield as an option since it has a gourmet kitchen and plenty of gorgeous space to relax with your party guests.
6. The pizza crawl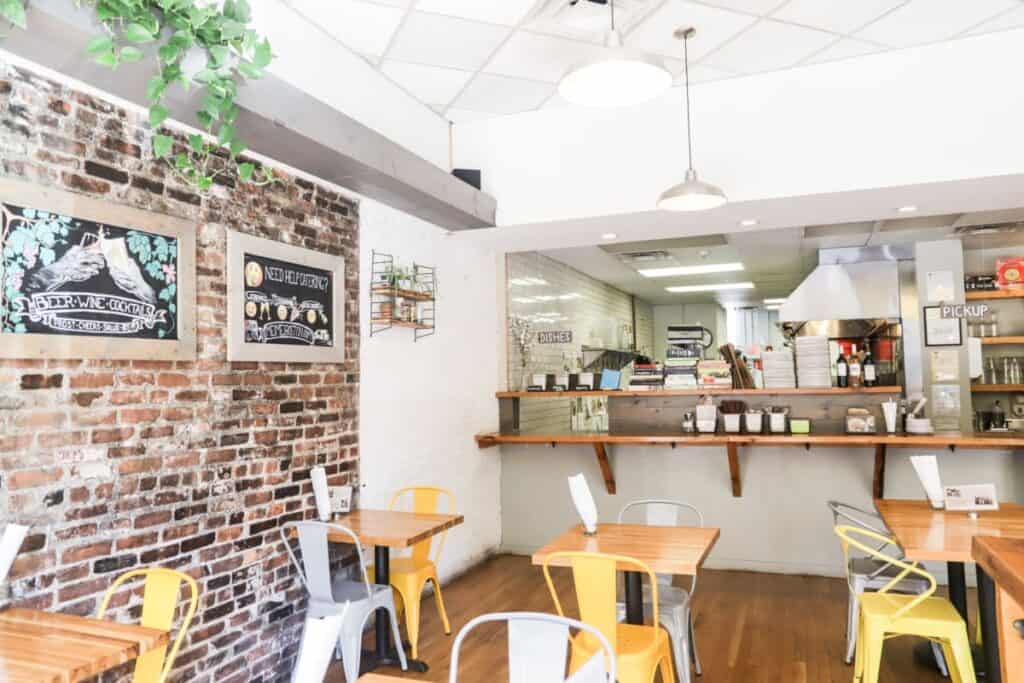 December birthday parties don't need to be at home. As an exciting party idea, explore the city with your best buddies and look for some new pizza joints located in every part of town. Rather stay at home since it's a cold December night? Then create a birthday-themed party around baking pizza in your very own kitchen. That will surely bring out your guests' inner chefs.
7. Frozen-themed party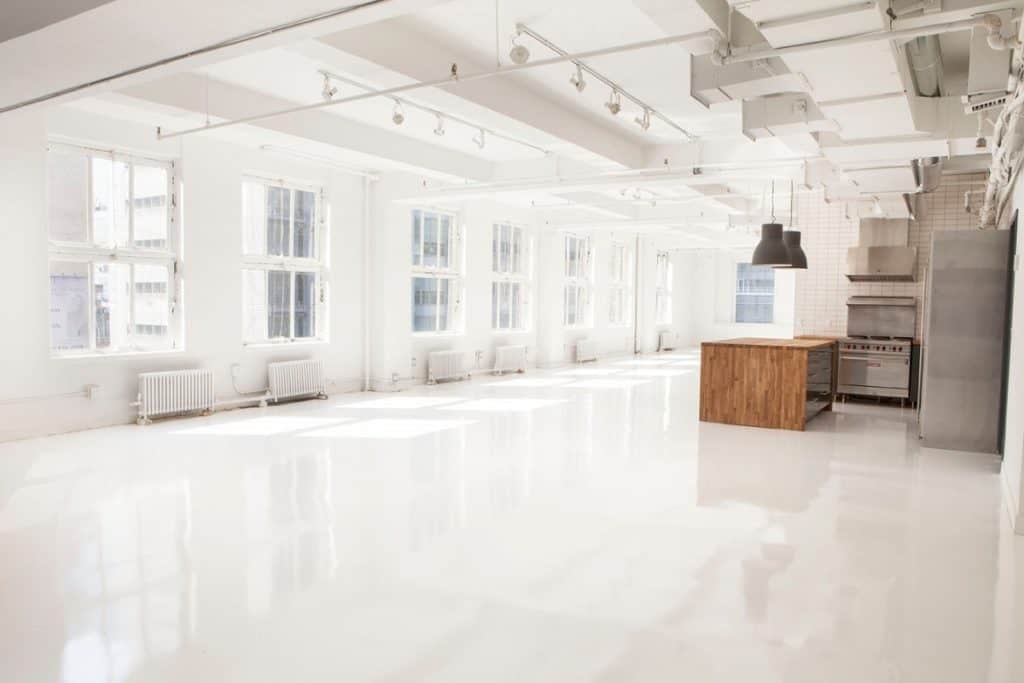 If you are a fan of animated films, you can easily watch Frozen and take inspiration for your December birthday party ideas. Decorate the place with lots of ice and white satin. Set up a dry ice fountain to enhance the space along with twinkle lights. At the end of the party, adults can dance on the misty floor, while any children gather in front of the TV to watch the Frozen movie.
You can also book a spacious themed venue on Peerspace and see if the host has exciting add-ins, like a fog machine or colorful lighting!
Considering a winter wonderland theme? Then we share precisely how to pull one off right here!
8. A nightmare before Christmas
Tell your friends not to throw away their Halloween costumes this year because they can come in handy for a December birthday party. Use popular shows such as The Walking Dead or Game of Thrones as inspiration for your party. Then, ask guests to dress in character for a fun, themed birthday gala. Ensure you provide plenty of delicious food and drinks to keep all of your revelers well-nourished!
You can also up the decadence level and book a castle on Peerspace to host the party. Yes, we said castle! For instance, check out this European-style castle in Oregon City. It's a mysterious space filled with spiral staircases, golden chandeliers, stone walls, and other jaw-dropping accents.
9. A chocolate-themed party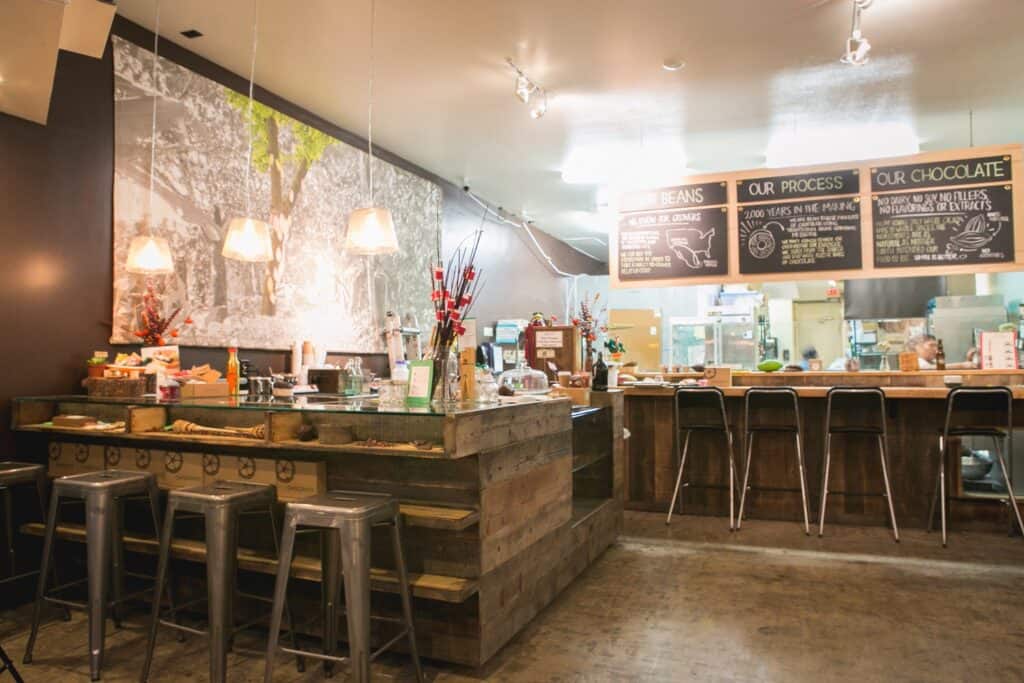 Sweeten up the chilly weather with some hot chocolate. Set up a bar where your guests get all the hot chocolate they could possibly want. With some toppings such as marshmallows, chocolate pieces, and sprinkles, you can get more creative. Take inspiration from Charlie and the Chocolate Factory to brighten up the venue. Or, make it easier on yourself and book this literal chocolate factory in Los Angeles through Peerspace! You can even host a chocolate and wine pairing event for your birthday here, which sounds amazing to us.
10. Explore an art gallery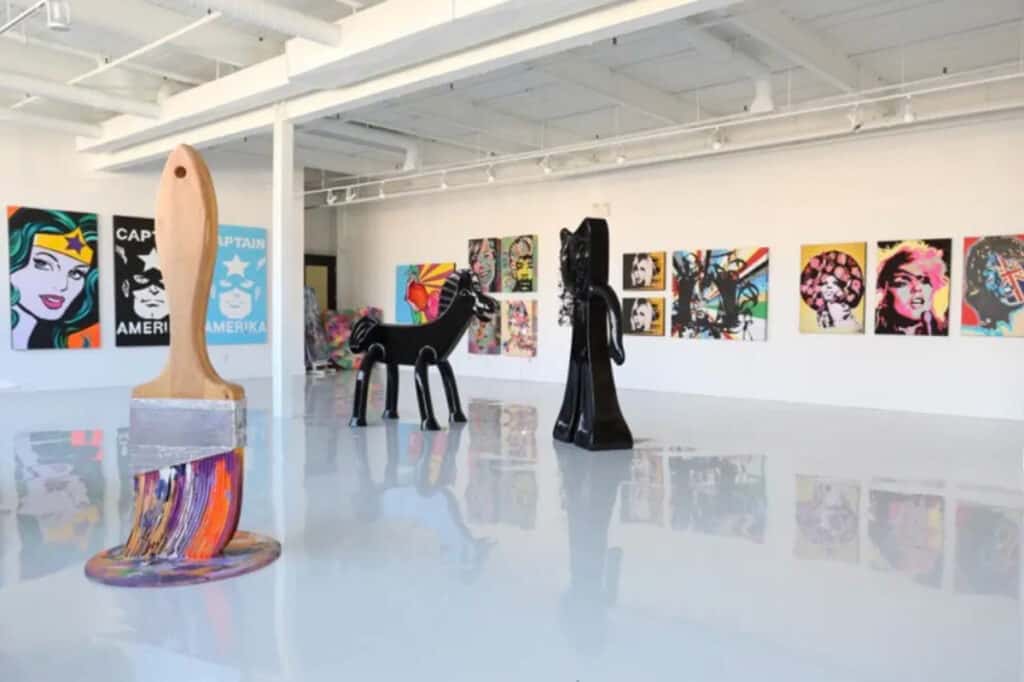 There is something about the bright white walls, high ceilings, and colorful artwork in most art galleries that just feels like a respite from the harsh weather. So why not host your birthday party at one? This may be one of those December birthday party ideas that leaves you unsure of how to start.
But that's where Peerspace can step in once again! We have gallery spaces in cities across the globe that you can rent for your birthday party event. For instance, we love this New York-style art gallery in Toronto as a birthday party possibility. It not only features modern and vibrant artwork to brighten up your party, but the host also offers you fun add-on options, like a bartender. Cheers to that!
Bonus: Go tropical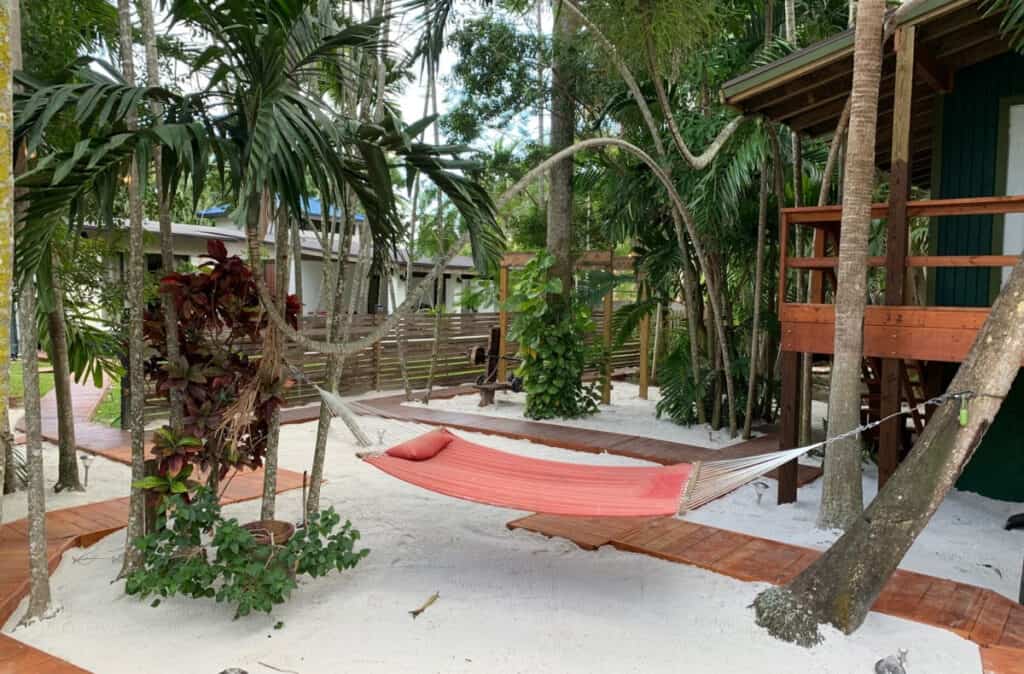 One of our favorite December birthday party ideas is to pretend it isn't even winter. So how do you pull that one off? By booking a tropically-inspired venue on Peerspace! Peerspace has a vast selection of indoor and outdoor spaces that are dressed to the nines by theme, including those that resemble tropical escapes.
Here are a few of our favorite such spaces so you can see what we mean:
Book any of these spaces and enjoy your very own tropical party without having to worry about the decorations!
Peerspace is the place to go for December birthday party venues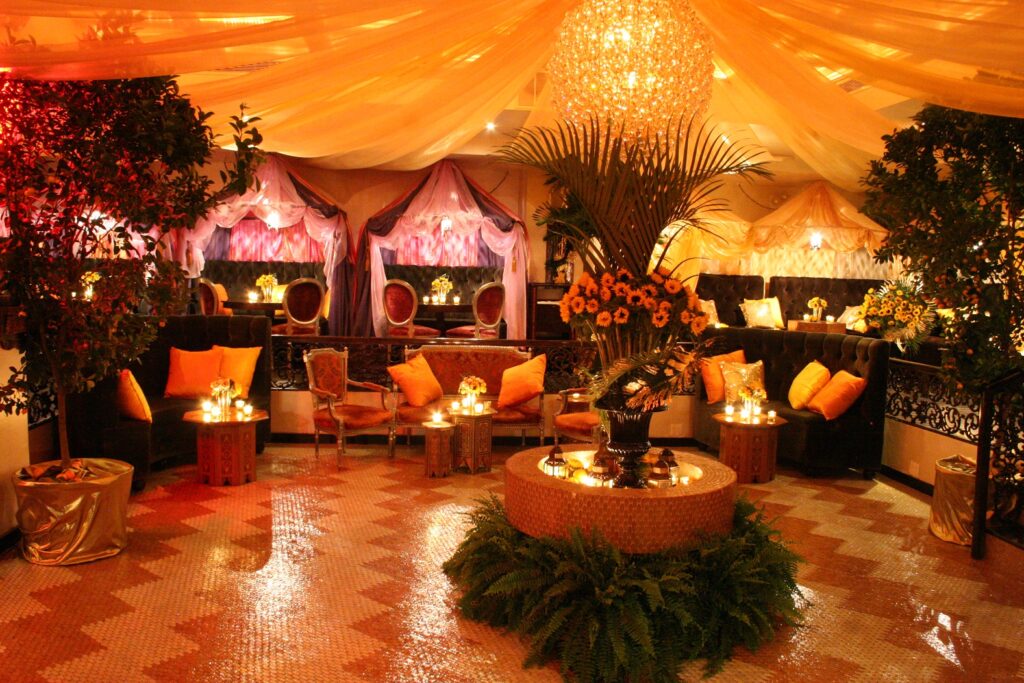 With these incredible December birthday party ideas under your belt, you just need the perfect party space. For that, why not rely on Peerspace once again? We are happy to be your go-to for event venues. Just check out all the incredible listings your city has and book the one that suits you and the birthday person best! Peerspace venues are clean, safe, and impeccably stylish.
You can book a mansion, cabin, loft, penthouse, yurt, gallery, you name it, many with both indoor and outdoor space. Enjoy your search and an epic December birthday party!