Looking for unforgettable April wedding ideas as you plan your big day? April is a fabulous time for a wedding. Spring is getting into full swing during this month, and the symbolism of the season is rich. To quote Martha Stewart Weddings on the subject, "The very season is a symbol of your impending marriage — your wedding marks the beginning of a new phase of your life, and spring is seen as the time of renewal."
We've got 12 unique April wedding ideas, including beautiful venues, decor, fashion, and lots more. As you're reading, keep an eye out for our suggestions of several venues that you can rent through Peerspace. Most are on theme and work especially well with certain ideas on this list. Now, read on for our favorite April wedding ideas!
1. Choose a venue with blooming spring flowers
Displaying bouquets of flowers is, of course, very nice, but there's nothing like having your wedding somewhere with living flowers growing all around you. That's why this is a particularly special April wedding idea.
For instance, this intimate garden wedding site in Woodstock, Georgia, boasts blooming azaleas in April, which would be a gorgeous backdrop for your wedding ceremony! The space also accommodates as many as 100 guests and is described as the "perfect setting for an outdoor backyard garden wedding." In addition, "Stone steps go down under a vine covered arch to a sunken garden, opening up to a brick patio, leading to a beautiful white gazebo adorned with a crystal chandelier." The photos confirm that it's absolutely stunning!
2. Give out packets of seeds as wedding favors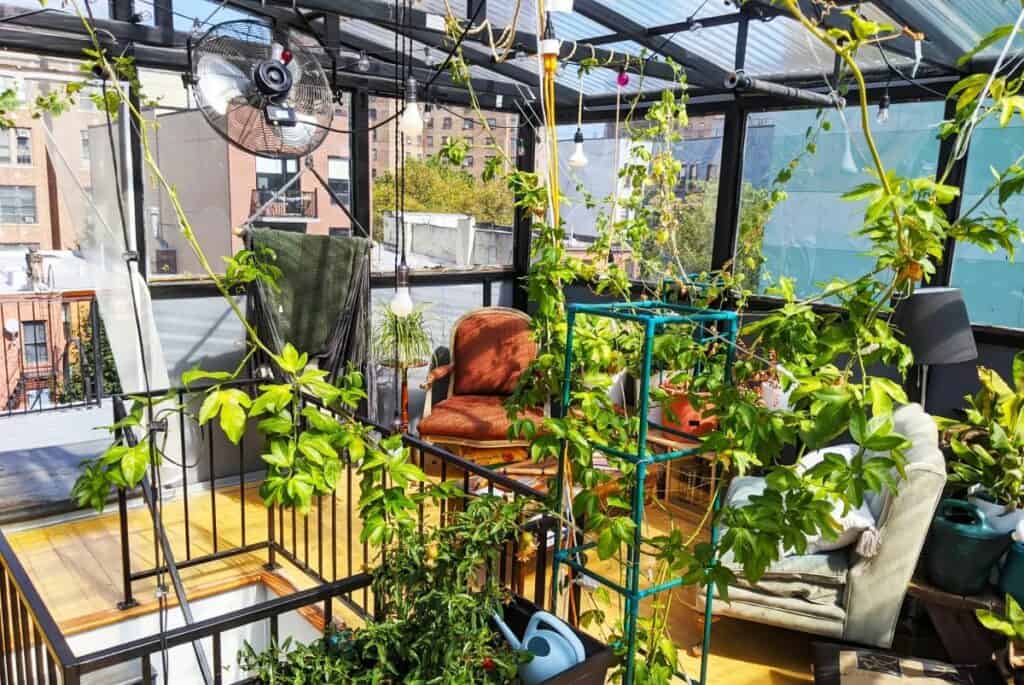 This beautiful April wedding idea also comes from us from Martha Stewart Weddings, who write, "What better way to celebrate the season than with a floral favor?" In honor of the spring season, they suggest giving out packets of seeds as favors for the guests. Choose the seeds of a plant that you particularly like to make the gift extra personal. Ask guests to send you photos of the plants that grow when they plant the seeds.
3. Incorporate fresh fruit
Fresh fruit – particularly fresh, local fruit – is another April wedding idea that we love. Whether you add fruit to your hors d'oeuvres, as part of the main meal, or in your desserts, it will give your wedding an extra infusion of spring-y vibes. 
Before the wedding, you need to ensure you take stunning bridal photos, which we explore here!
4. Ask your bridesmaids to wear floral dresses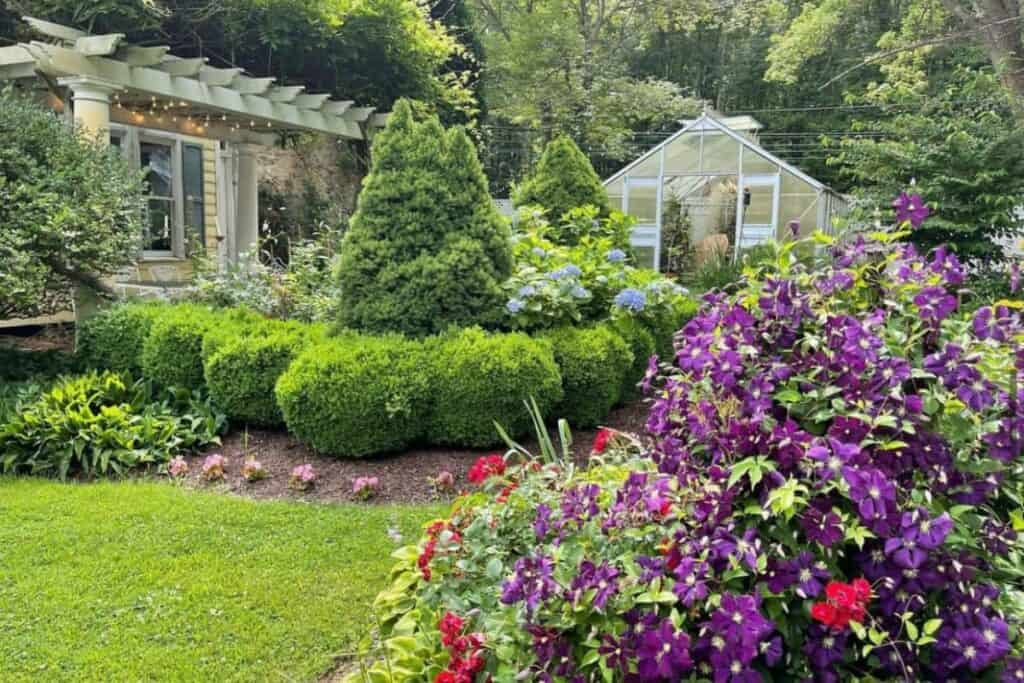 Bridesmaids often all wear matching or complementary dresses for visual cohesiveness. If you're planning on having your bridesmaids do this, pick out a floral-patterned dress, ideally one that compliments your own gown in some way!
5. Serve fresh spring cocktails
Another way to add a feeling of spring to your wedding is by serving a variety of light, refreshing, spring-inspired cocktails. Town and Country magazine recommends a bunch of awesome spring cocktails on this list, including a cherry blossom (tequila, grenadine, and a combination of citrus juices), a raspberry lemon and lime ginger beer cocktail, and the classic ultra-delicious mint julep.
6. Decorate with pastel balloon arches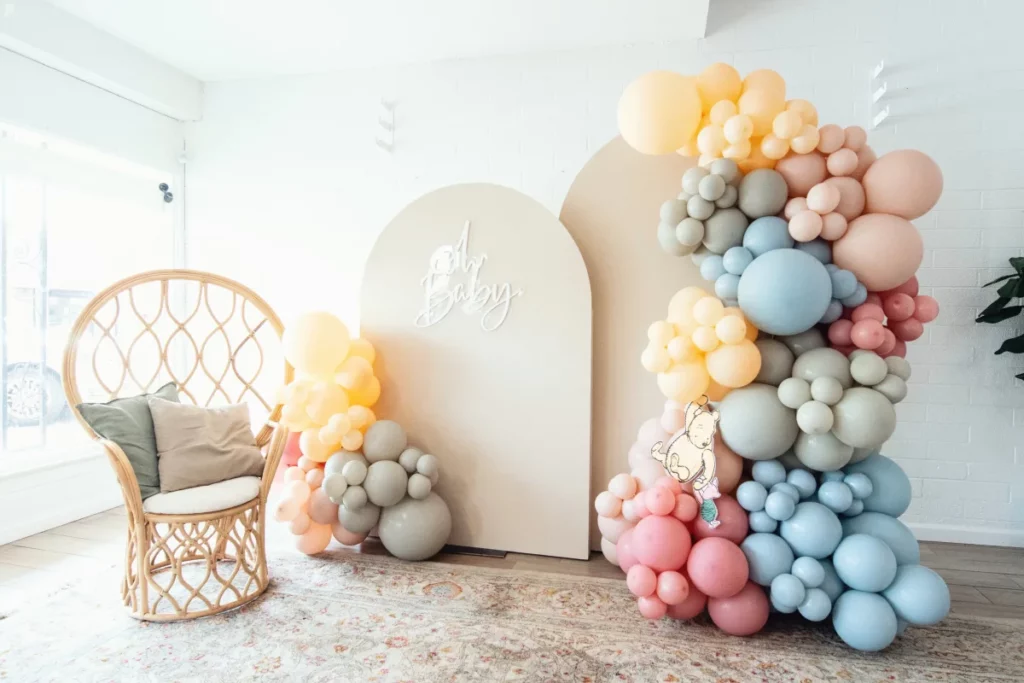 Balloon arches are an easy and affordable way to bring color and visual interest to your wedding decor. For spring, we especially love the idea of using pastel balloons for your balloon arches, as long as it suits the color scheme you've chosen for your wedding.
For instance, this 16-foot pastel rainbow balloon garland kit from Shimmer and Confetti on Etsy would be a stunning addition to almost any wedding, and you can buy it for less than $25.
7. Pick one color for your wedding palette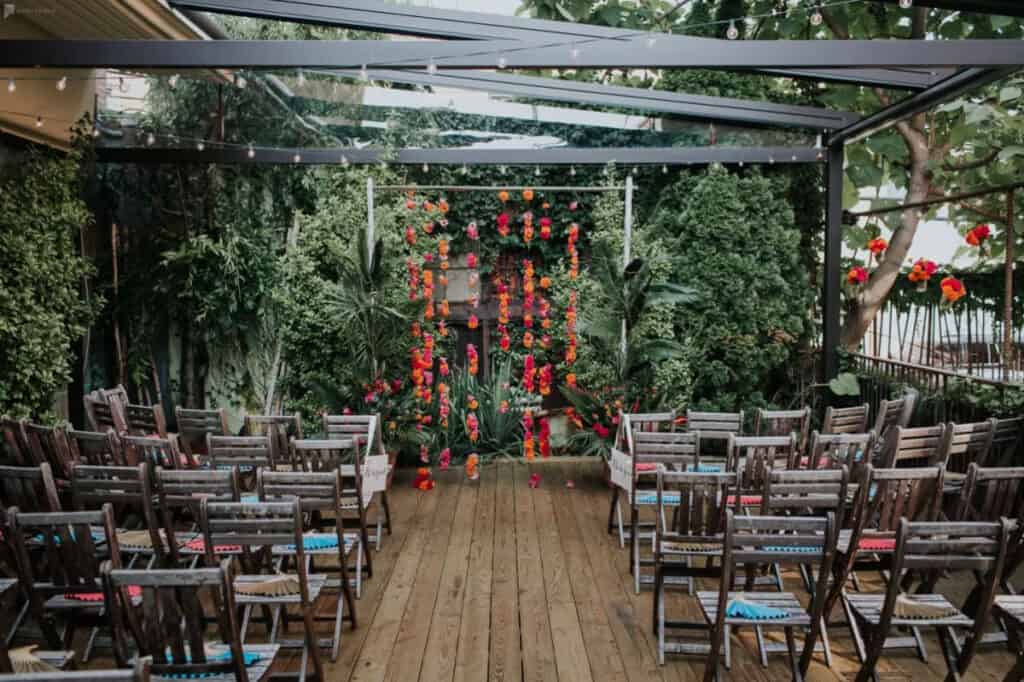 For an especially visually interesting wedding, you might pick just one color in a variety of different shades and hues. Hitched, for example, suggests green as a possibility for this monochromatic color palette: "Have foliage-only bouquets, the wedding party in green (forest or moss green for men in fabrics like tweed or velvet; emerald or sage for women), and living herbs and succulents as centrepieces and favours."
8. Carry a bouquet of peonies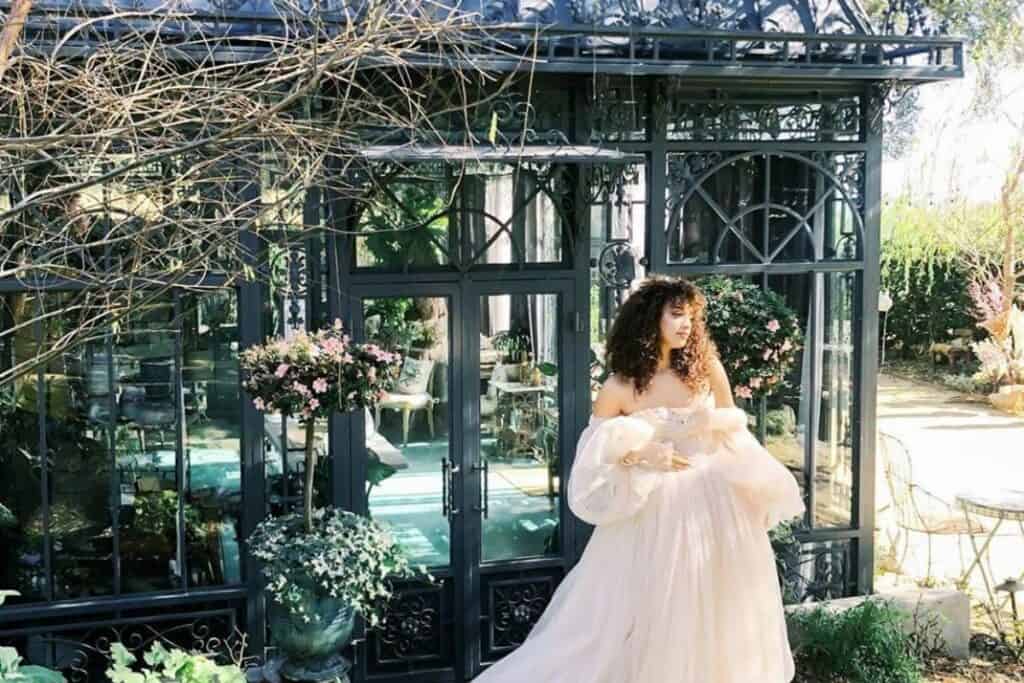 Peonies are one of the most beautiful flowers that bloom in the springtime, and their large size makes them an especially lush and impressive addition to a wedding bouquet. They're one of our top choices for an April wedding bouquet. If not peonies, consider other spring flowers like the ones on this list.
9. Have a smaller wedding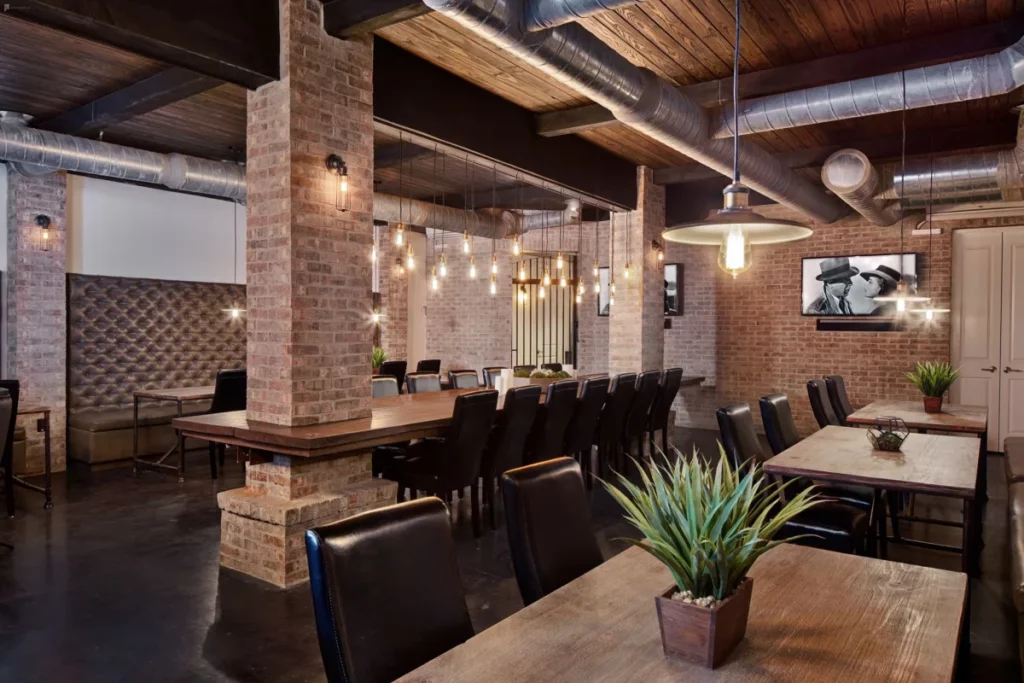 According to Ode a La Rose, one of the spring wedding trends for 2022 is "intimate weddings" with short guest lists of only the people you truly care about at the wedding. They write that "intimate weddings allow newlyweds to celebrate their love with the people they care most about, saving wedding pictures for distant friends and family to see on social media." You'll also save quite a bit of money with a smaller wedding, in addition to the more relaxed and intimate vibe.
Discover our gold and green wedding theme ideas, perfect for April weddings!
10. Grooms wearing lighter colors
A more appropriate color palette for spring would be lighter colors like white-and-blue seersucker or even pastels if you're feeling particularly daring. The groomsmen can also follow suit with lighter shades than the usual.
11. Add flowers to your cake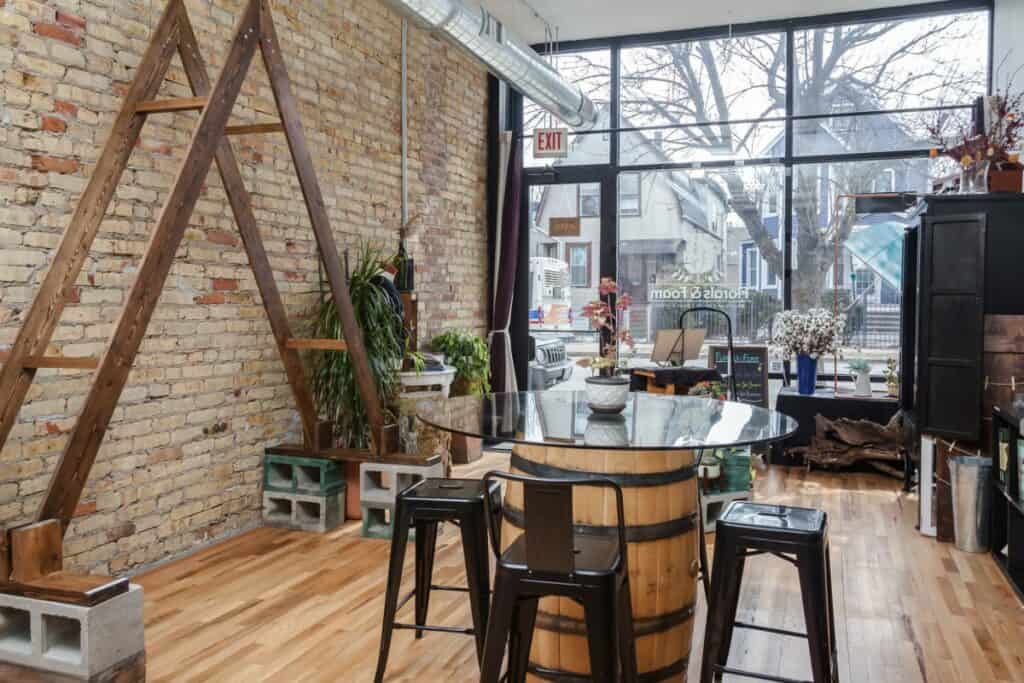 Edible flowers on a wedding cake are the ultimate in spring wedding vibes! You can use fresh or dried flowers, depending on what look you're going for.
12. Have a waterfront wedding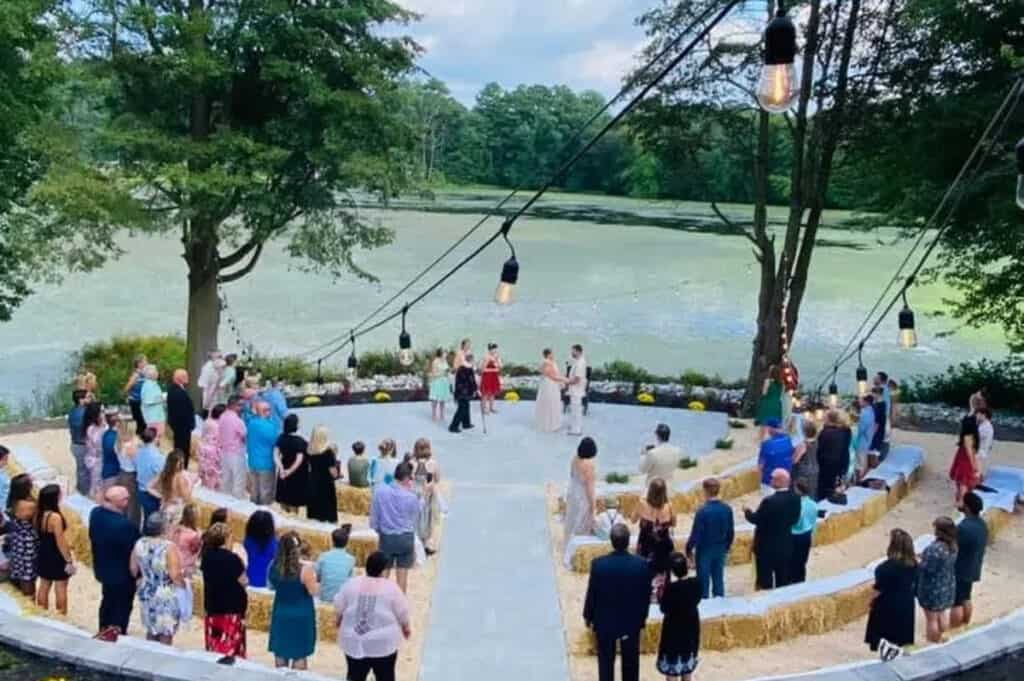 Our final April wedding idea doesn't necessarily mean going to the beach because, depending on where you live, it may be too cold. Instead, simply finding a venue with a pond, lake, or another water feature is a fabulous way to bring out the spring beauty of April.
We're huge fans of this gorgeous, waterfront 2.5-acre modern estate in Millsboro, Delaware. It was built in 1962, was recently renovated, and boasts a mid-century modern aesthetic. If you're not convinced by this description, be sure to take a look at the photos, which show that this would be an incredible location for a wedding ceremony and reception.