Looking for sweet Christmas-In-July ideas to celebrate the holidays with your loved ones this summer? Every year millions of people give themselves a break from the scorching heat of July through a little bit of holiday cheer. Christmas-In-July has been a staple for many years, and people keep finding new and creative ways to enjoy the odd holiday.
Give yourself a snowy summer treat this year with these 12 festive Christmas-In-July ideas to tap into the holiday season!
1. Put up your Christmas lights early and make your house shine
One of the staples of Christmas is, of course, all of the festive red and green lights strung up all over the place. Deck your house out with lights on the inside and out to make those summer nights a little more colorful!
2. Have your family make your Christmas cards a little early in the year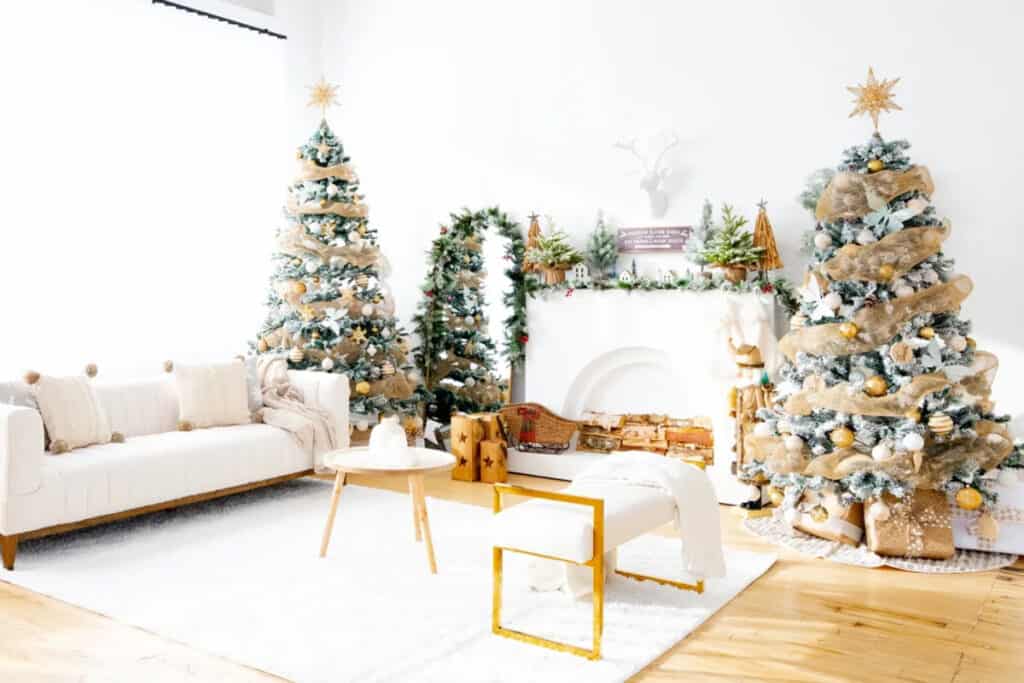 Christmas cards are a time-honored tradition for many families. Getting everyone together in your most festive outfits and posing for a few shots is a great way to commemorate another year together. This year, a fun twist could be having your photoshoot during July instead of December!
Check out Peerspace for some festive studios and locations like this backyard photo shoot in Austin, Texas. The host has posted some amazing pictures that show what their space looks like when it's all spruced up for the Christmas holiday.
3. Put a summer twist on a classic with a Christmas tree made out of beach balls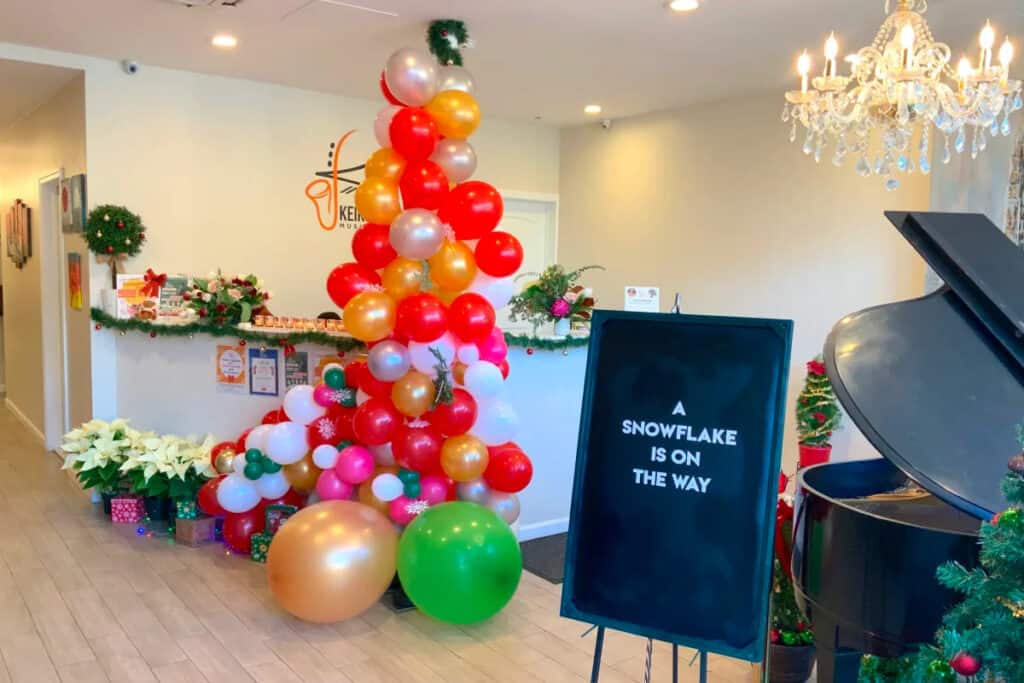 It may be hard to find a traditional Christmas tree in July, but that doesn't mean you have to settle for a fake one. There are plenty of fun twists on the idea, like this Christmas tree made out of beach balls that is sure to be a smash hit. This is a festive Christmas-in-July idea that can also be a fun arts and crafts project with your guests or children!
Our merry couples' Christmas photoshoot ideas help you celebrate the holiday with your SO, whether it's July or December!
4. Have a summer-themed White Elephant gift exchange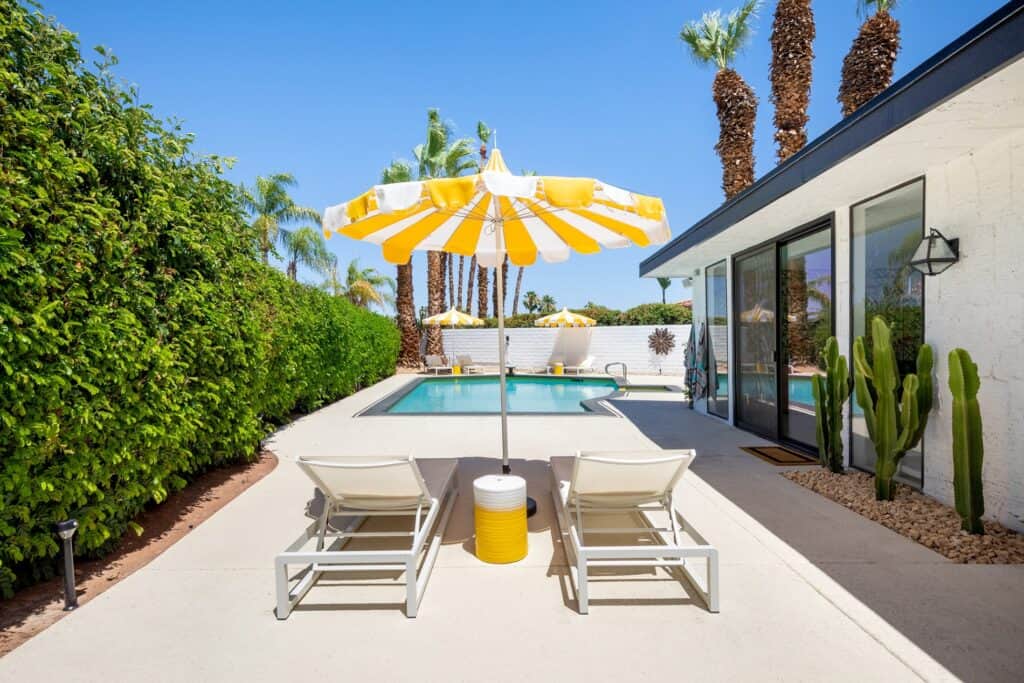 A popular alternative way to give gifts on Christmas that isn't a Secret Santa is putting together a White Elephant gift exchange. For those who haven't seen the classic episode of "The Office" or been to one yourself – a White Elephant party involves guests picking gifts at random and then having the opportunity to exchange with someone else. Turn this into a Christmas-in-July tradition by making all the gifts summer themed or having your gift exchange down at the beach.
5. Beat the heat with some frozen hot chocolate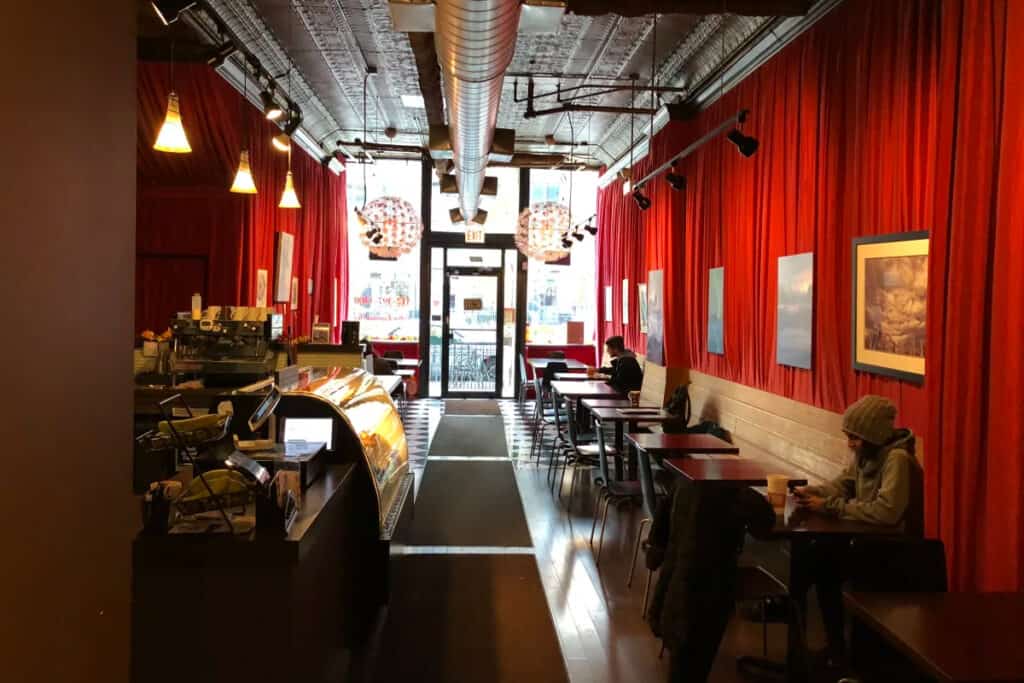 Hot chocolate is a favorite treat for many during the winter. During the summer, it might sound like the last thing you'd want to drink! Give yourself and your guests a version of the drink that will also cool you right off by making frozen hot chocolate. This recipe from The SITS Girls has all you need to make one of the most delectable and festive Christmas-in-July ideas.
6. Here comes Santa Claus… in July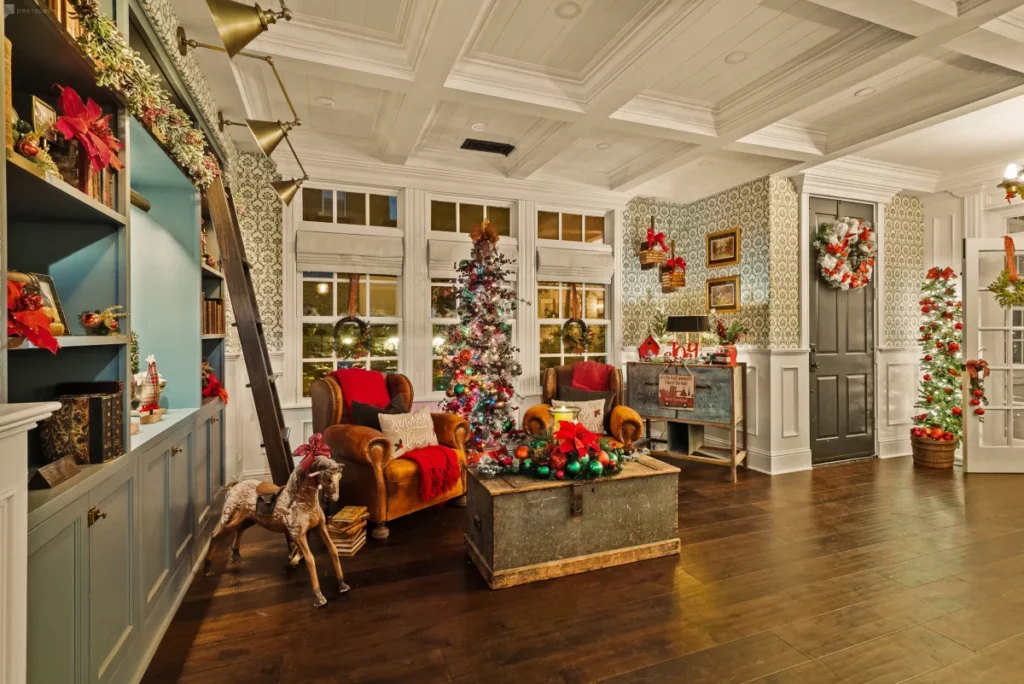 Just because it's July doesn't mean that old Saint Nick doesn't come out to celebrate! A fun way to provide some entertainment for your party is by hiring a Santa to come and join the summer fun. Hire Santa is a service that was featured on Shark Tank. They can put you in touch with one of their professional impersonators or even set you up with a virtual visit from the North Pole.
7. Head to the beach and make yourself a snowman out of sand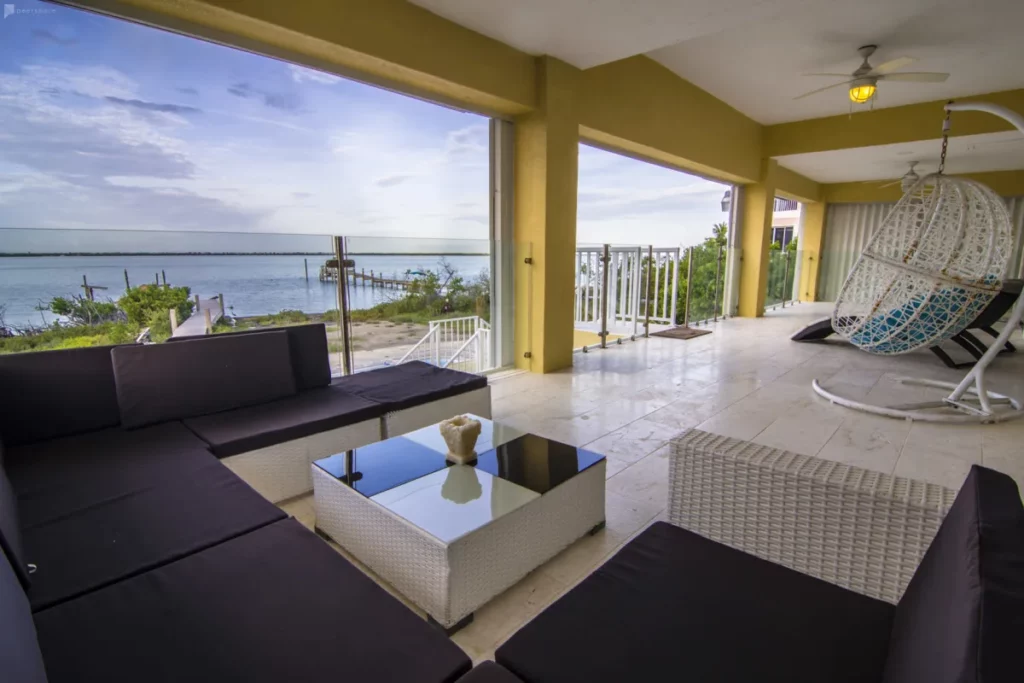 Who says you need snow to build a snowman? Take Frosty to the beach with you without having to worry about him melting by creating him out of the sand. Don't forget to bring a carrot so you can really make him look like the real deal. Festive Christmas-in-July ideas like this give you an excuse to go to the beach, which is definitely going to be a winner!
8. Plan a Christmas-in-July-themed getaway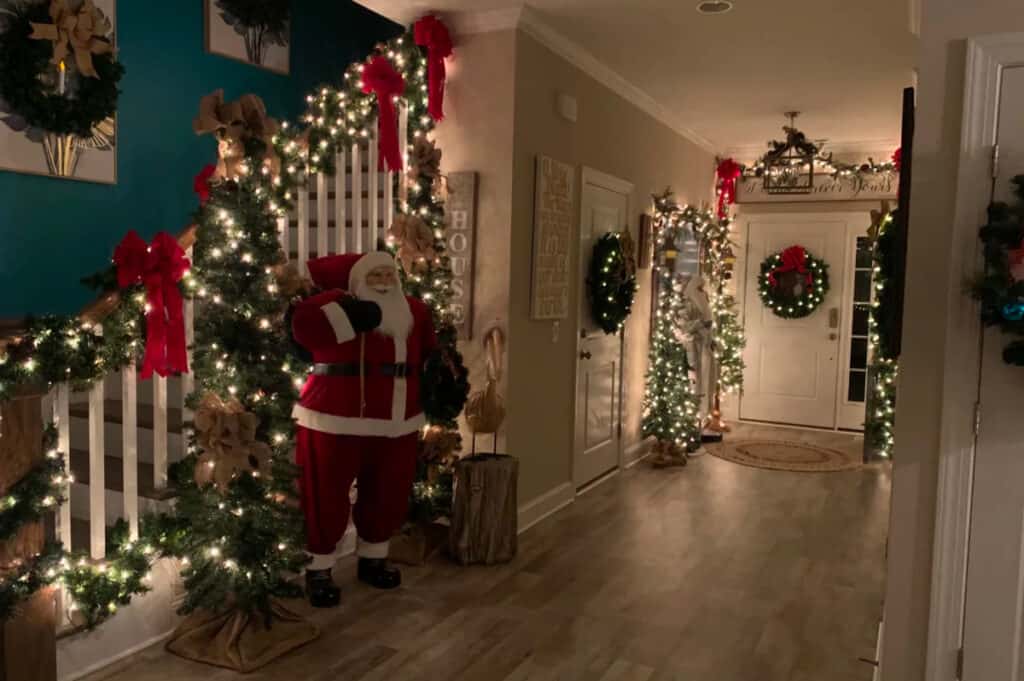 Nobody really needs an excuse to take a vacation, so you might as well make Christmas-in-July another opportunity to get away. Peerspace is your gateway to some great options for a small trip or a party. Take, for example, this home in North Carolina where it's Christmas all day, every day! The host mentions that they have grills ready, so you'll just have to bring the burgers and buns to your Christmas-In-July barbecue when you hold it here.
9. Sip some Christmas cocktails poolside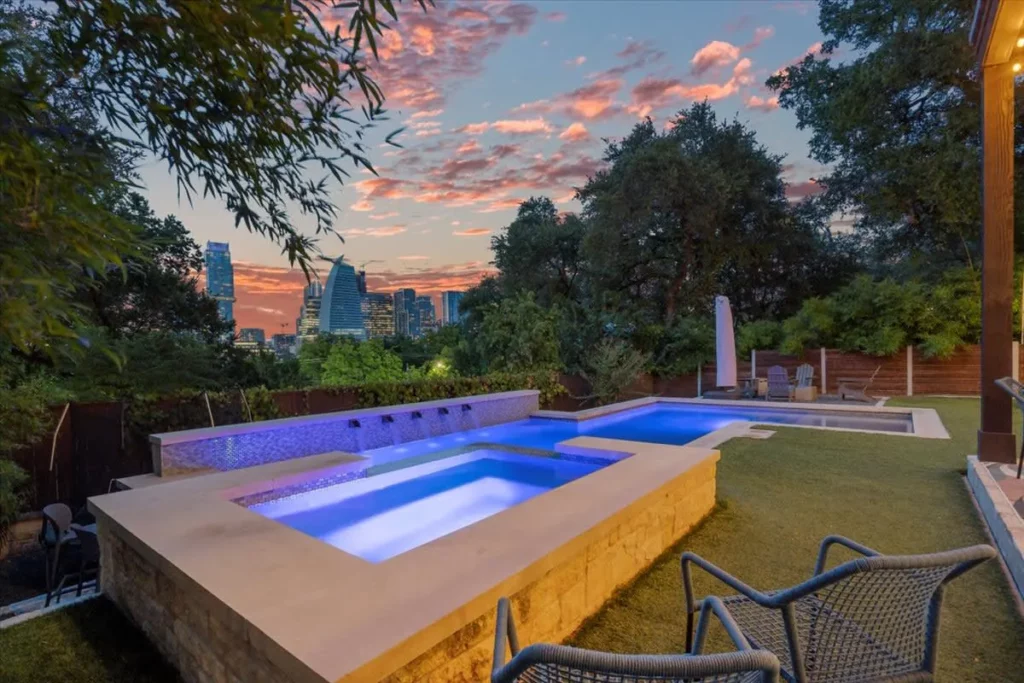 Christmas-in-July is another excuse to make some fun themed cocktails and test out your skills as a mixologist. Taste of Home has a list of some ice-cold cocktails that are sure to liven up any summer party. The cranberry-lime sangria and chocolate candy cane margaritas are just two examples of how creative you can get with your drink menu.
These creative outdoor Christmas photoshoot ideas may be even funner in the summer. Check them out!
10. Make a cocktail umbrella wreath to give your bar some Christmas cheer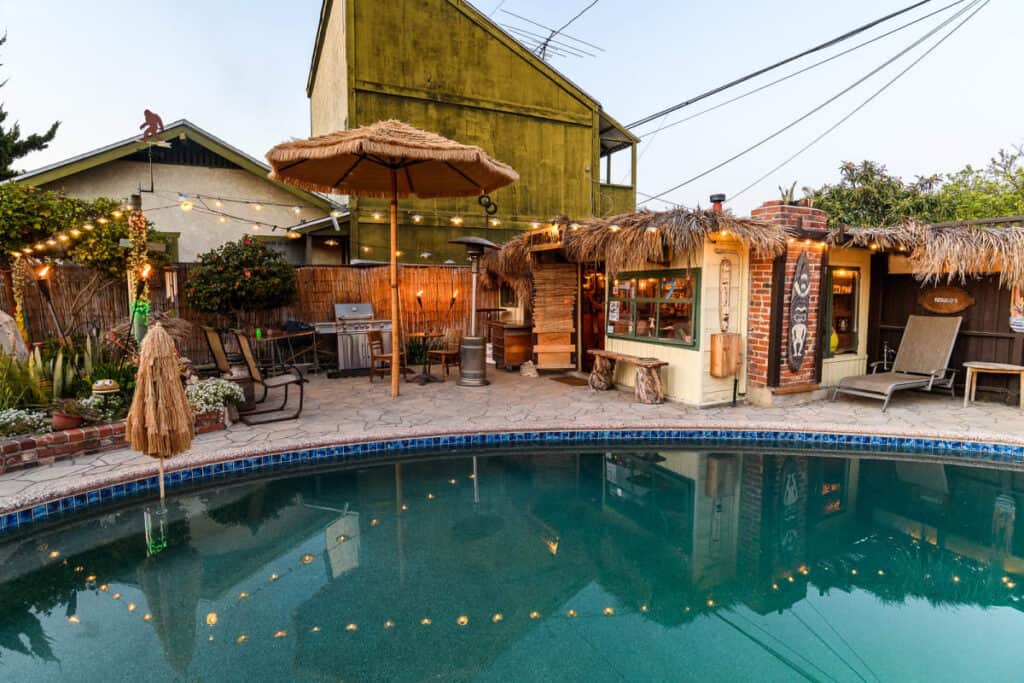 A fun addition to your Christmas cocktails could be putting together a wreath made from cocktail umbrellas. This is an easy way to add a fun Christmas-inspired decoration to your party and Must Have Mom has all the info you need on how to make one.
11. Buy some white balloons and have a snowball fight
One of the best parts about winter is having an excuse to throw balls of snow at your friends and family. An easy way to turn this into a Christmas-in-July party is by buying a pack of white balloons and having a water balloon fight. Getting hit with one of those will probably hurt less than a snowball and give you another way to beat the heat!
12. Host a Christmas song karaoke night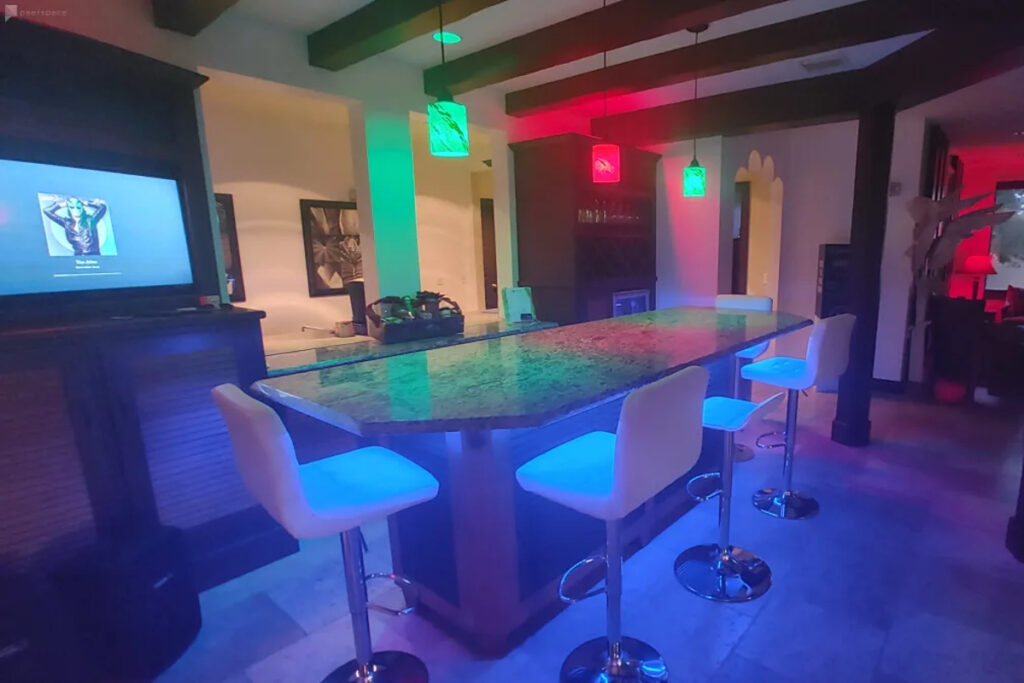 You know that once you put on your Christmas music, you'll be humming along with it. Get it unstuck from your head by singing it loud and proud for all your guests to hear! If you don't own a karaoke machine, don't fret – you can find karaoke versions of just about any Christmas song on YouTube. Mix this with some Christmas cocktails, and you're sure to get your guests on the microphone singing their favorite holiday tune.