With the number of weddings in 2022 up over 60% from 2020, it's clear that weddings are back with a bang! We're all for it—any excuse to get together with friends and family for a top-notch party is fine with us. Should one of those weddings be yours, we know how easy it is to get wrapped up in the details of the big day itself… and leave the rehearsal dinner planning to the very last minute.
Don't worry; we've got you covered! Today, we're focusing on the best rehearsal dinner venues in Los Angeles. Whether you're hosting an intimate dinner for your wedding party or an all-out blowout bash for all of your out-of-town guests (and those who live locally who'd just hate to miss out,) we've compiled your best options. 
Here are our top five picks for a Los Angeles rehearsal dinner venue that will get you and your guests even more, excited for the big day: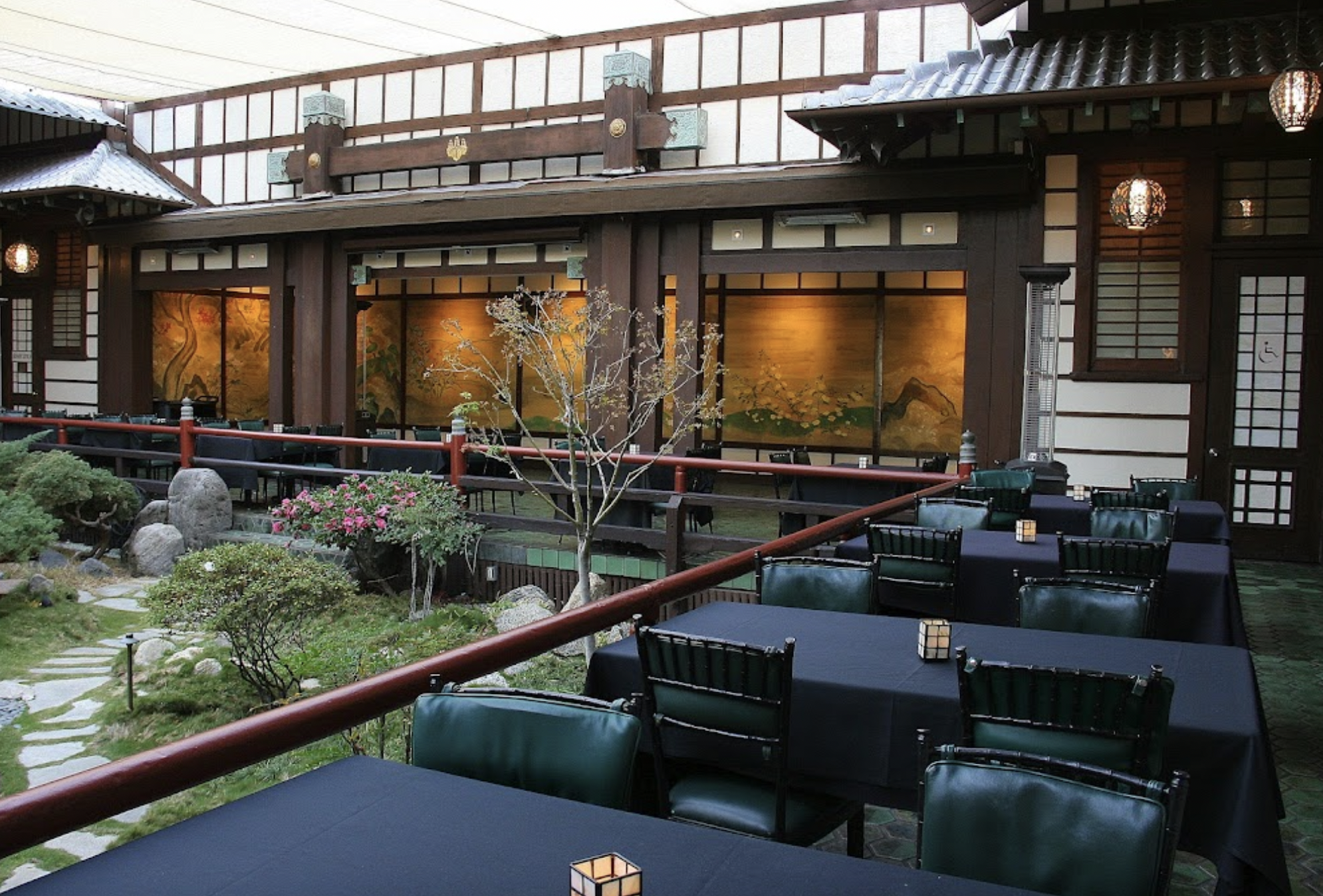 Yamashiro Hollywood is absolutely stunning venue that is wedding-worthy in its grandeur. This unique, hill-top restaurant is all Japanese tranquility, with breathtaking views of Los Angeles acting as a visual counter. For a larger party with 150 seated guests, enjoy the garden courtyard. Or, stay indoors while still enjoying the unbeatable view with the Skyview Room (with a 70-person capacity.) 
Menu options include passed hors d'oeuvres including Spicy Tuna on Crispy Rice and Bacon Wrapped Shrimp with Spicy Mayo, large sushi displays, and sit-down dining options.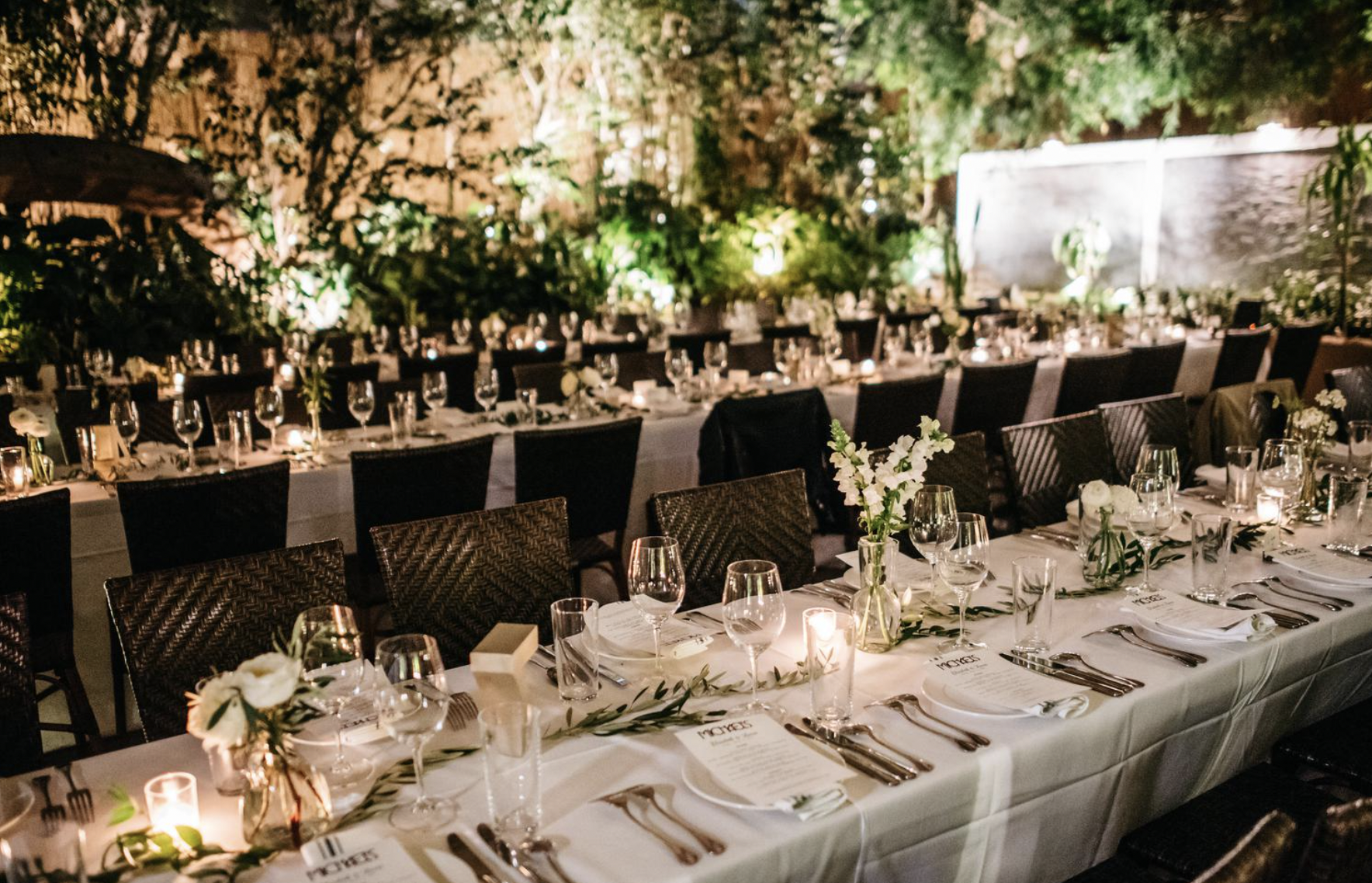 For a classic rehearsal dinner that includes the fine dining cuisine done perfectly, it's hard to beat Michael's in Santa Monica. Michael's is an LA institution founded started in 1979 by Michael McCarty, an undisputed early pioneer of California cuisine. 
This 3,500 square foot space has two private rooms and a breathtakingly beautiful garden, so you can flawlessly accommodate parties ranging from 20 to 350 guests. Michael's menu is elevated-yet-accessible celebration food. Think oysters, pan-roasted Alaskan halibut, and rotisseried karabuta pork loin.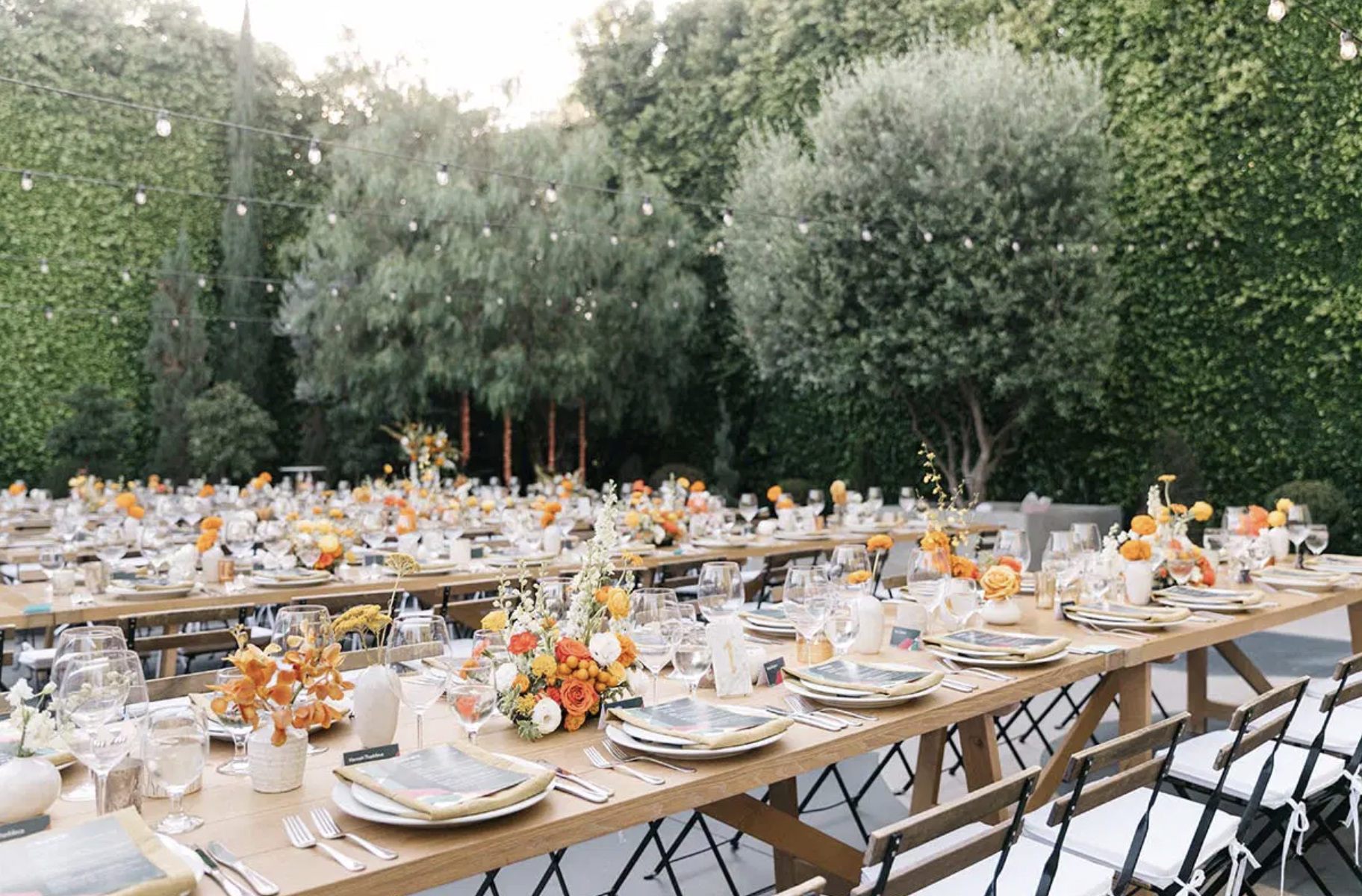 Looking for a rehearsal dinner venue that feels fancy and homey all at once? The Fig House is a one-of-a-kind venue between LA and Pasadena that is modern and lush with art-deco accents. Designed by HGTV's Emily Henderson, your guests will be impressed with your choice to get out of the traditional restaurant setting. 
Don't worry, though; the food won't disappoint either. With full-service catering and craft cocktails vendors at the ready, The Fig House will work with you to create everything from a laidback BBQ to a seasonal tasting menu for a small party or up to 350 guests.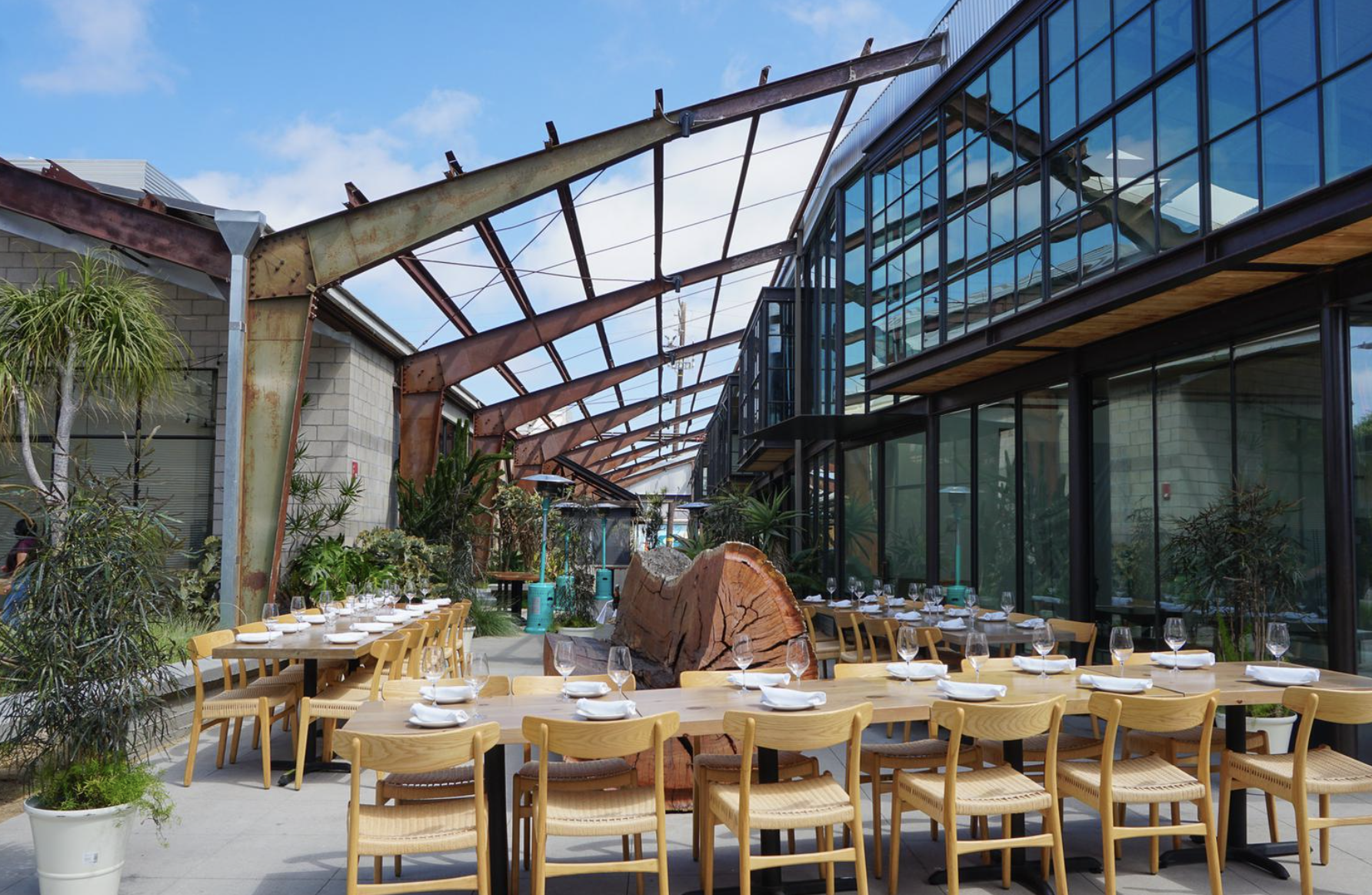 If you're looking for a memorable rehearsal dinner in LA, head to Birdie G's. Run by award-winning chef Jeremy Fox and Chef de Cuisine Matthew Schaler, Birdie G's focuses on a celebration of the cuisines of Hungary, Poland, Ukraine, and Germany with planet-friendly practices. As if the food isn't artistic enough, Birdie G's is housed within a former art museum, giving the restaurant an elevated feel. 
Small parties of a dozen guests or as many as 200 seated guests can enjoy a family-style menu with memorable mains, including flatiron steak au poivre and decadent sides like the Southern Kugel. Dessert, wines and cocktail packages are also available to perfectly round out your dining experience. 
---
Ready to host a fabulous rehearsal dinner in Los Angeles?
With weddings now back in full swing, it's important to plan ahead and find your rehearsal dinner venue early. Luckily for LA residents, Los Angeles has no shortage of fantastic venues to choose from for your rehearsal dinner, reception, or afterparty. 
If you want to keep browsing LA venues to find your ideal setting, check out our EventUp Global event directory where you can search by neighborhood, amenities, and venue type to find the venue of your dreams.