No matter what the reason for your party, these 12 fun purple-themed party ideas will help make your gathering a smash success that your guests rave about for weeks afterward!
1. A party fit for royalty
Because purple dye was so rare before the modern era, purple clothes became associated with royalty, who were some of the only people who could afford to have clothing that color. Eventually, the color purple itself came to be associated with royalty, too. Take advantage of these regal associations by having a purple party fit for royalty – one of our top purple-themed party ideas by far.
One of the best ways to make your party feel royal is with a suitably luxurious venue. Therefore, so we'd recommend renting a space like this Florentine palace ballroom in Ogden, Utah. This "piece of history" opened in 1927, "was built in Italian Renaissance Revival architecture and [is] considered one of three 'grand hotels' in Utah during the early 20th century." We can't think of a better place to have your royal purple party!
2. Choose your shade(s) of purple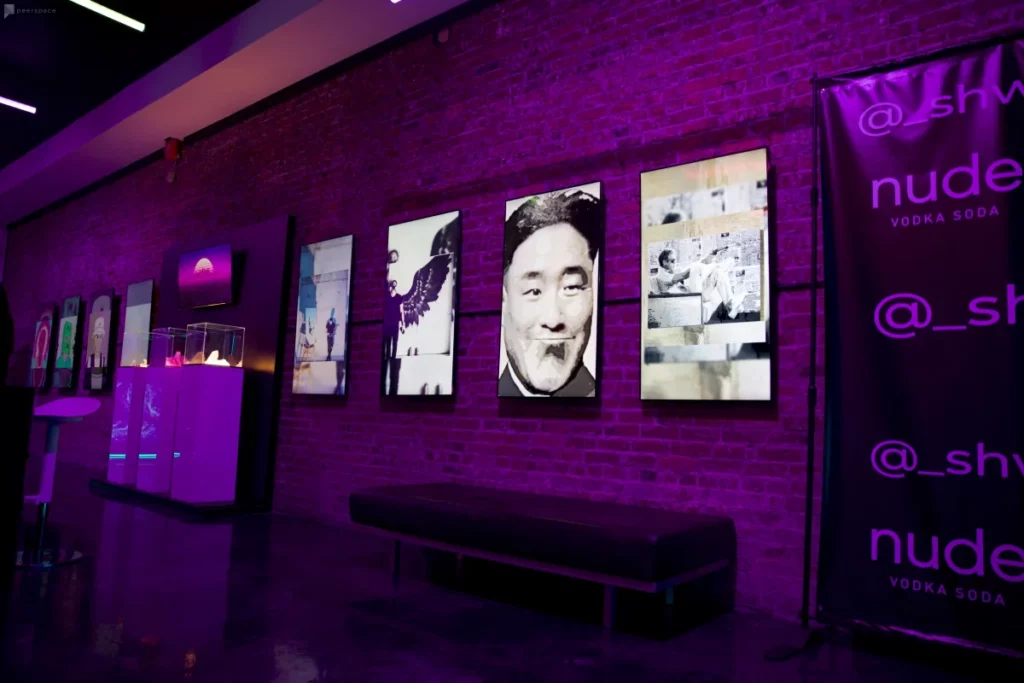 Purple comes in a huge variety of shades, many of which have very different associations and "vibes," if you will. Before you plan your party's decor, decide what shade or shades of purple you prefer. This Wikipedia article on the various shades of purple provides a ton of options to choose from.
3. Decorate with a purple balloon arch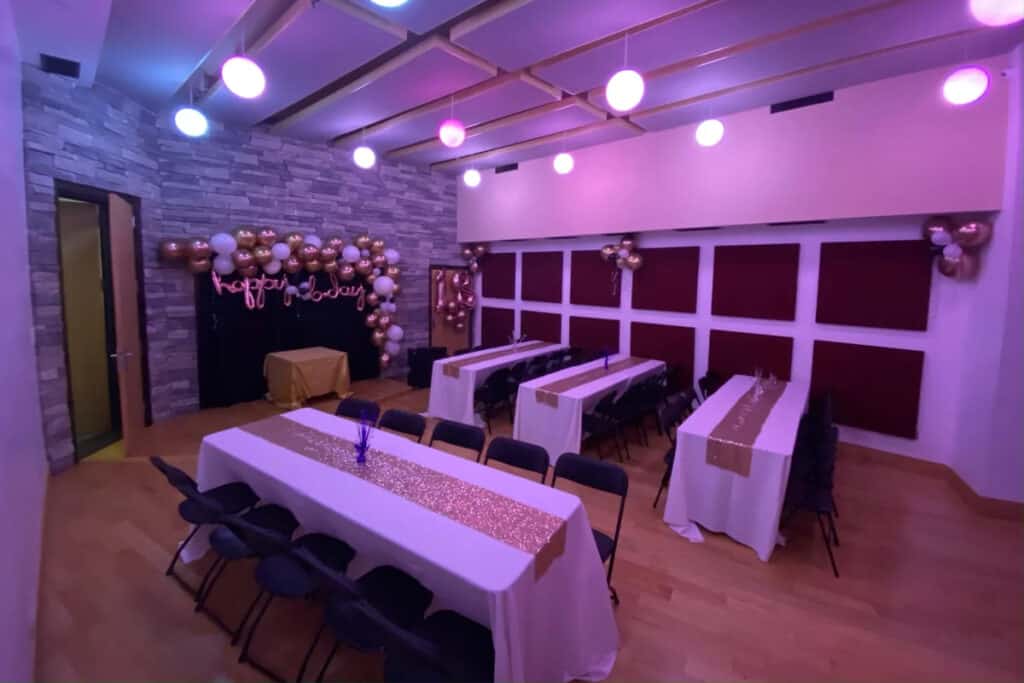 Balloon arches are a simple, dramatic, and cost-effective way to decorate for a party. An all-purple balloon arch, or one that combines purple with whatever colors you're using for your party's color scheme, is a great purple-themed party idea. You can purchase a purple balloon arch garland kit for less than $20 on Amazon, but there are tons of other options in various shades of purple to be found for sale across the internet.
Our black and white party ideas can help you plan your next gathering. Check them out!
4. Don't forget purple party invitations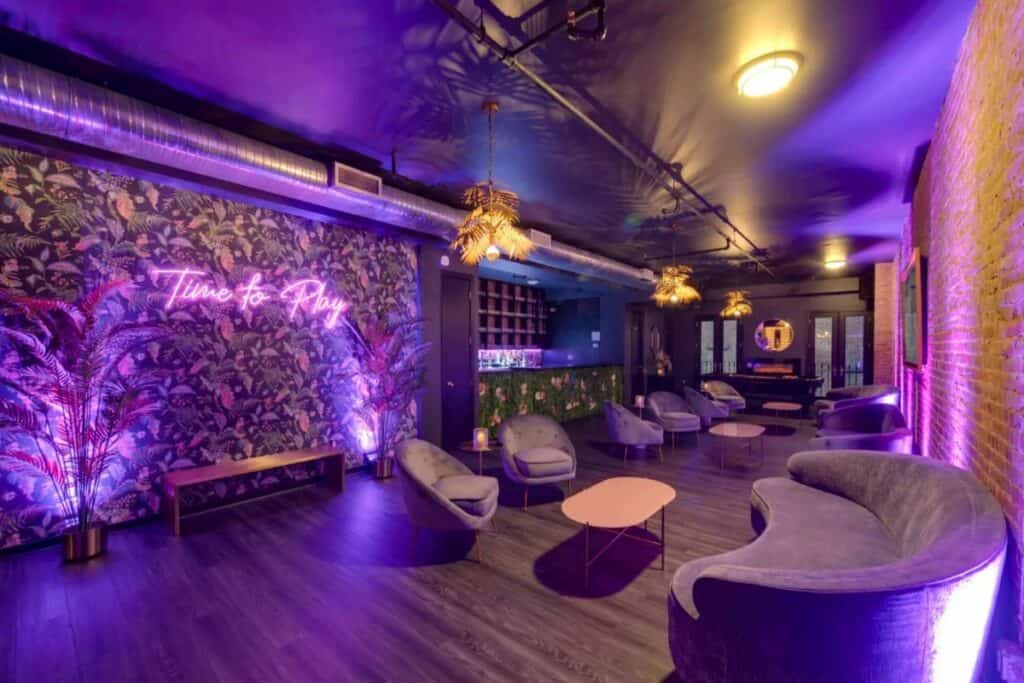 Choose purple party invitations and be sure to specify on your invites that this is a purple-themed party, so guests know exactly what to expect! If you're going for an extra glam feel at your gathering, we'd recommend these sparkly royal purple glitter and brushed foil invitations from Zazzle. Also, make sure to send out your invites (whatever color they might be!) as soon as possible so that as many invitees as possible are able to make it.
5. Make the dress code all purple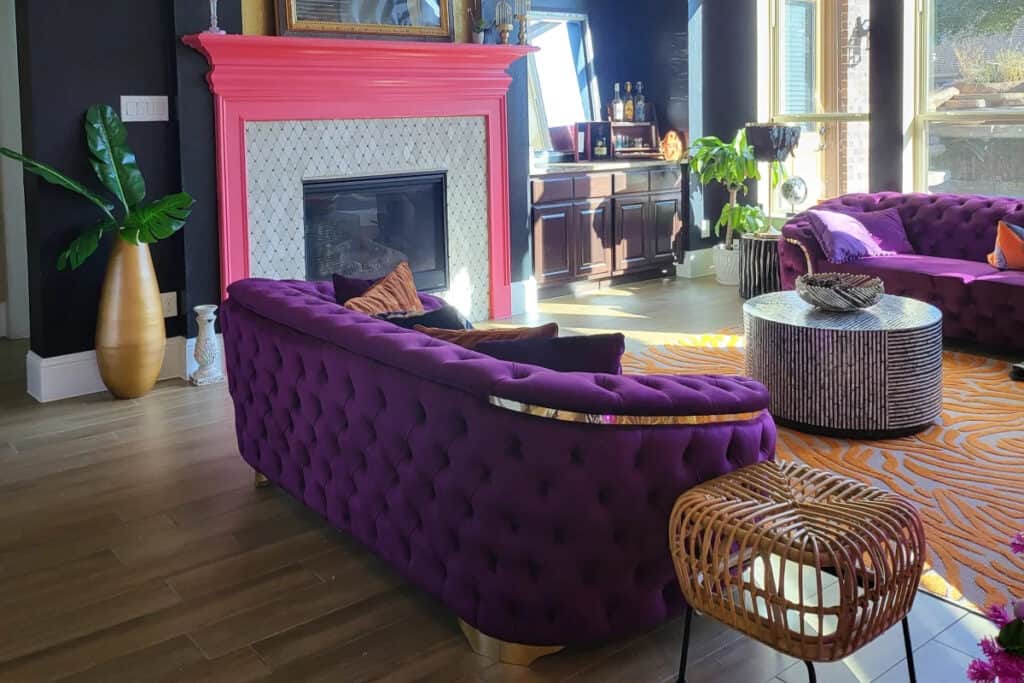 If you want to get extra silly executing this party theme, you could let your guests know on your party invitations that the party's dress code will be all purple. Of course, you'll also have to adhere to the same dress code, so make sure you have a suitable all-purple outfit before you decide to put this idea into practice.
6. Serve purple party foods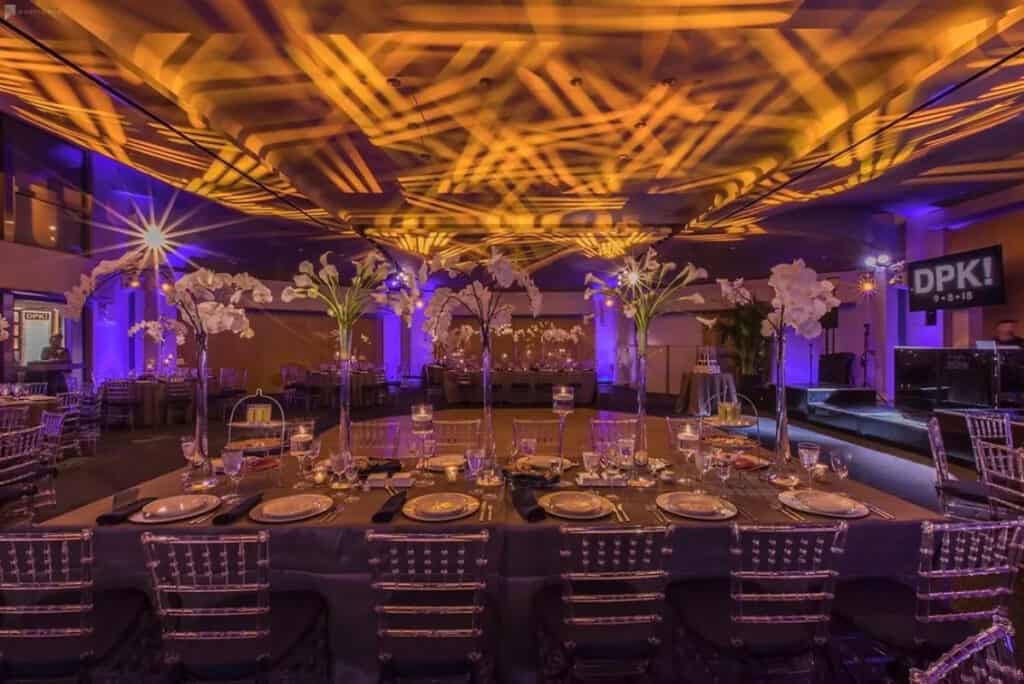 Easy Party Ideas and Games has a ton of suggestions for a purple party, including a list of purple party foods that'll embody your party's theme: fruits like plums, grapes, and blueberries as well as "purple cake with purple sprinkles, icing, and all". These are the tastiest purple-themed party ideas!
7. Plan a purple scavenger hunt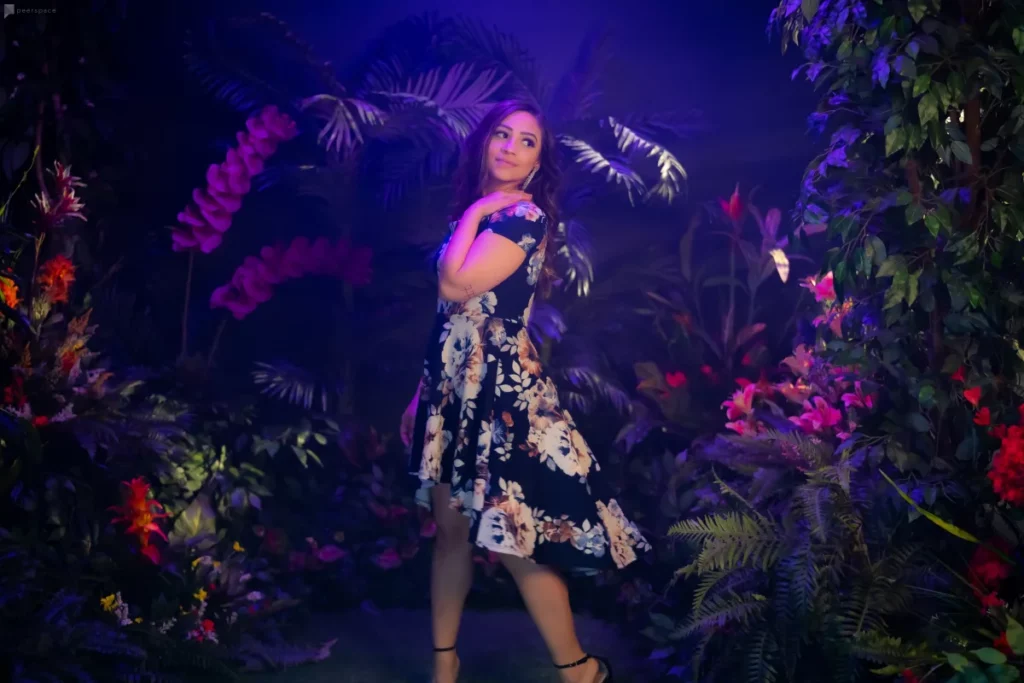 Another fabulous idea from Easy Party Ideas and Games, this time for an activity that kids will love: having a scavenger hunt for only purple items. Figure out what you have that's purple, and then base the scavenger hunt on that list. Feel free to print out this set of Purple Scavenger Hunt instructions to pass out to young guests (or their parents, who can read it to them).
8. Hang purple lanterns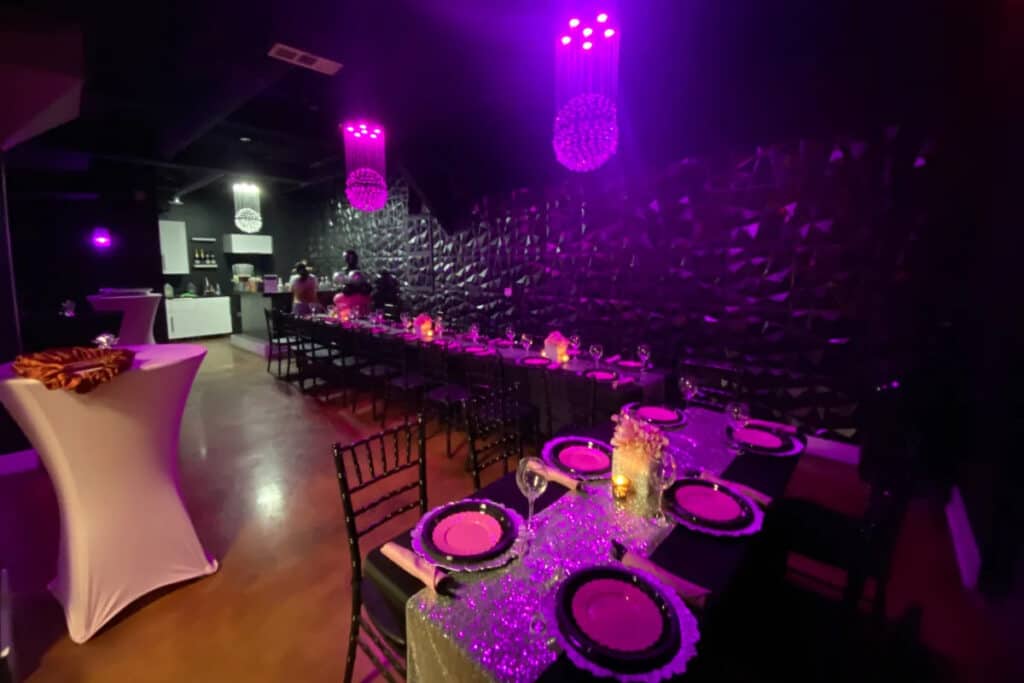 Purple lanterns like these ones (a set of 5 for less than $10) will cast a purple glow over your entire party, bathing everything in pleasant and relaxing purple light. This is one of the easiest and most affordable ways to dramatically alter the atmosphere of your party so that it suits the purple theme you're going for.
9. Choose purple flowers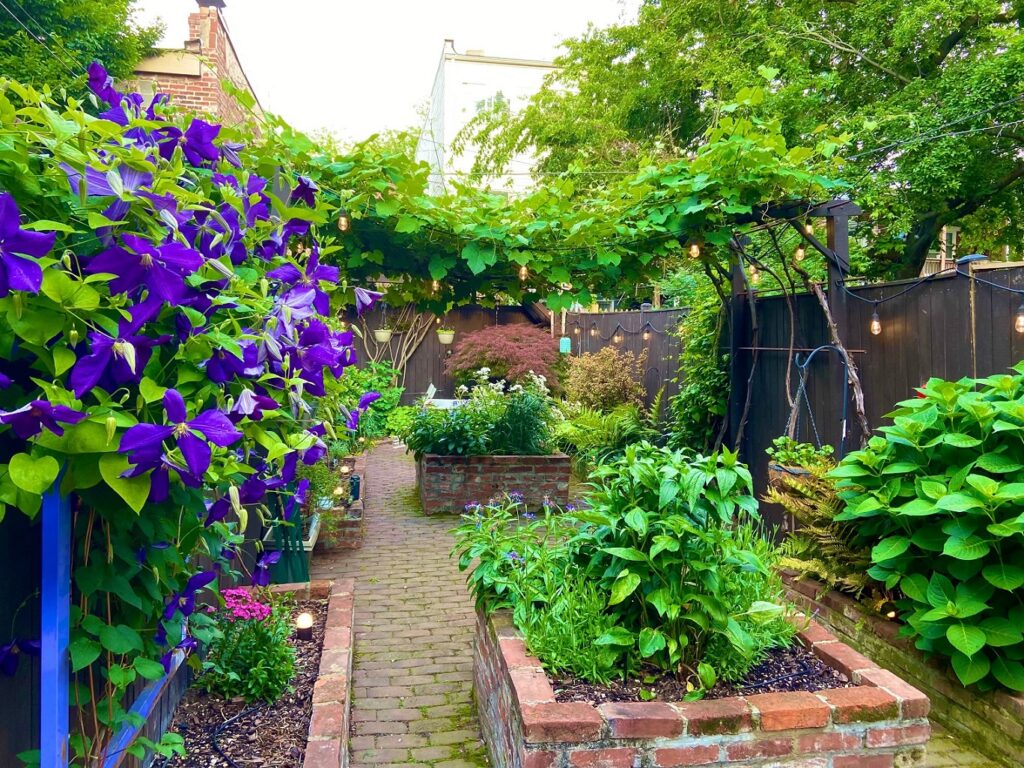 Planning on decorating with bouquets of flowers and floral arrangements? If so, your best bet would be to use only (or primarily) purple flowers. These include lavender, wisteria, lilacs, purple roses, irises, pansies, and many more. Choose the ones that you find the prettiest, and don't be afraid to ask your local florist for advice on what combination would make the nicest purple bouquet.
Our tropical theme party ideas can add an exotic twist to your purple party!
10. Purple nail polish station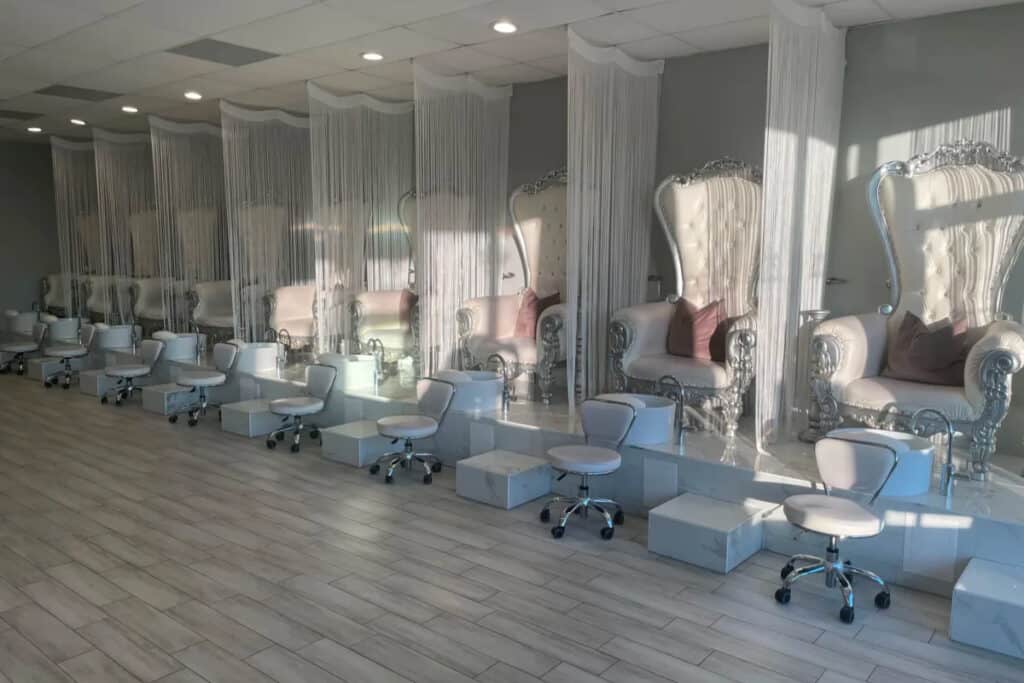 This would be especially fun for a kids' party: buy an assortment of nail polish in different shades of purple and allow guests to paint their nails with whichever color they like (or an assortment if they're feeling extra creative). Alternatively, if you have a friend or family member who's good at painting nails, you can ask them to be the official manicurist of the party and paint guests' nails for them instead.
11. Serve food with purple dishware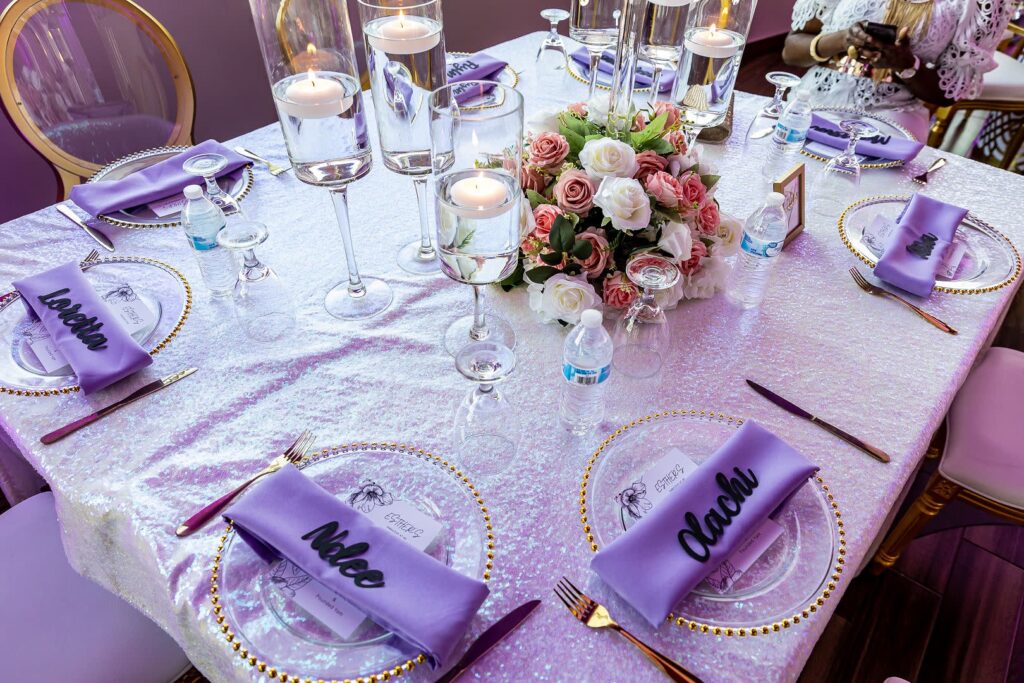 Another easy way to execute the purple theme is by choosing your party's purple plates, cups, and cutlery (even disposable cutlery will do). This lavender paper tableware kit from Party City comes in a color that's especially trendy at the moment and is enough tableware for up to 50 guests. This same kit also comes in several other shades of purple, so be sure to browse to find the color that you prefer for your party.
12. Have your party in a purple space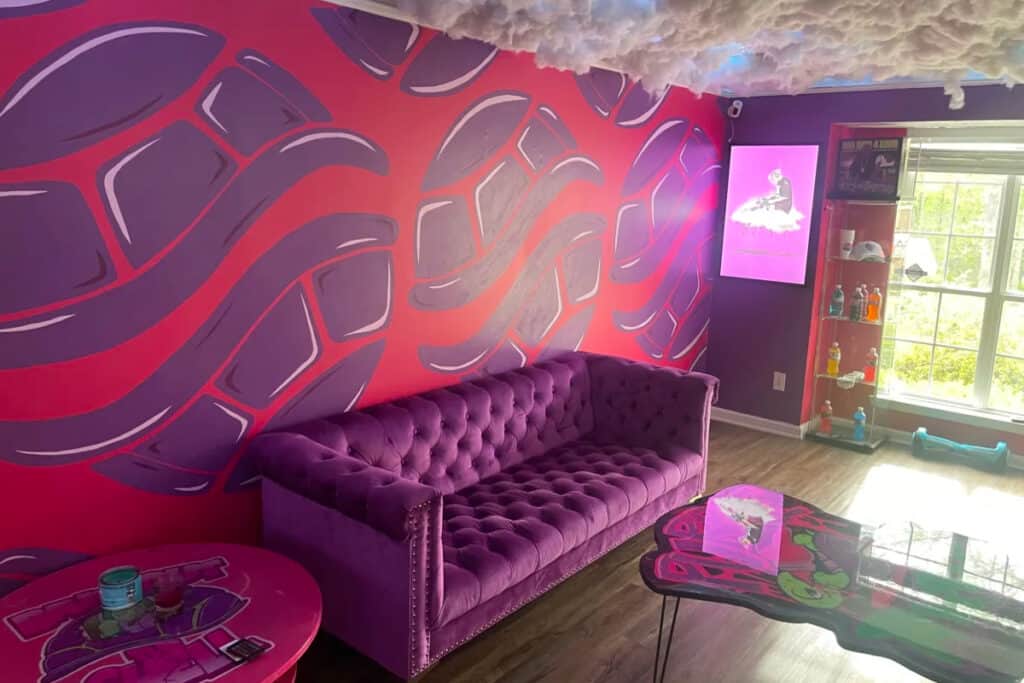 Another awesome purple-themed party idea is to choose a purple space as the location of your party since the color scheme is so central to your party's theme. There are quite a few of these kinds of spaces available for rent via Peerspace, the internet's largest marketplace for event venues and other hourly space rentals.
For instance, the Decatur Purple House in Decatur, Georgia (pictured above), is a cool venue with lots of funky purple decor. Or there's this purple palace luxury apartment in Arlington, Texas, where just about everything that can be purple is purple. And then there's this creative multi-purpose purple, gray, and black lounge in Kennesaw, Georgia.