Are you an "oenophile" (someone who loves and appreciates fine wines)? Then keep reading – you'll almost certainly benefit from these 13 wine-themed party ideas!
1. Have your party at a wine cellar
Peerspace, the largest online marketplace for hourly venue space rentals, has countless wine cellars available that would work perfectly for your wine-themed party.
One of our favorites is this urban microwinery with a modern rustic atmosphere in Alexandria, Virginia. As the hosts describe themselves and their space: "We make quality, craft wine and are conveniently located in Alexandria, VA along Richmond Highway adjacent to Mount Vernon and Ft. Belvoir. The winery has a large open setting with large and small tables, long benches, and a bar for serving wine."
Another standout is this winery for large parties in the Denver, Colorado area, which can accommodate as many as 150 guests within its 4,000 square feet. One reviewer wrote of their experience, "Deep Roots was the perfect place for our engagement party. Everything was a total dream, from the booking process. The communication was quick and effective, and the expectations were known and executed perfectly. There were no surprises, and everything went perfectly."
2. Or have an outdoor party at a vineyard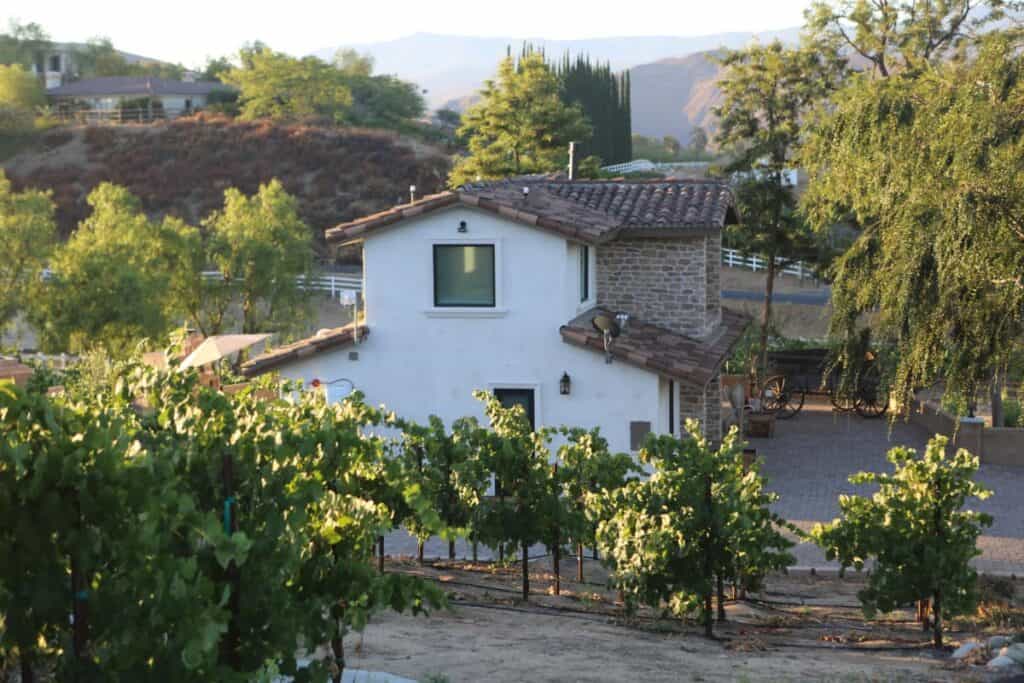 Perhaps you're planning on having your party outdoors. If weather permits, this is nearly always an excellent choice. Renting a party venue at a vineyard is one of our top wine-themed party ideas.
One lovely example is this country vineyard surrounded by blue skies and rolling mountains in Temecula, California. It includes not only "beautiful green vineyards" but also a Tuscan-style ranch home and a backyard with "a jacuzzi, pizza Oven, fire pit, and fireplace"! There are also stunning views of the mountains, as the photos in the listing show.
3. Include wine tasting as the central activity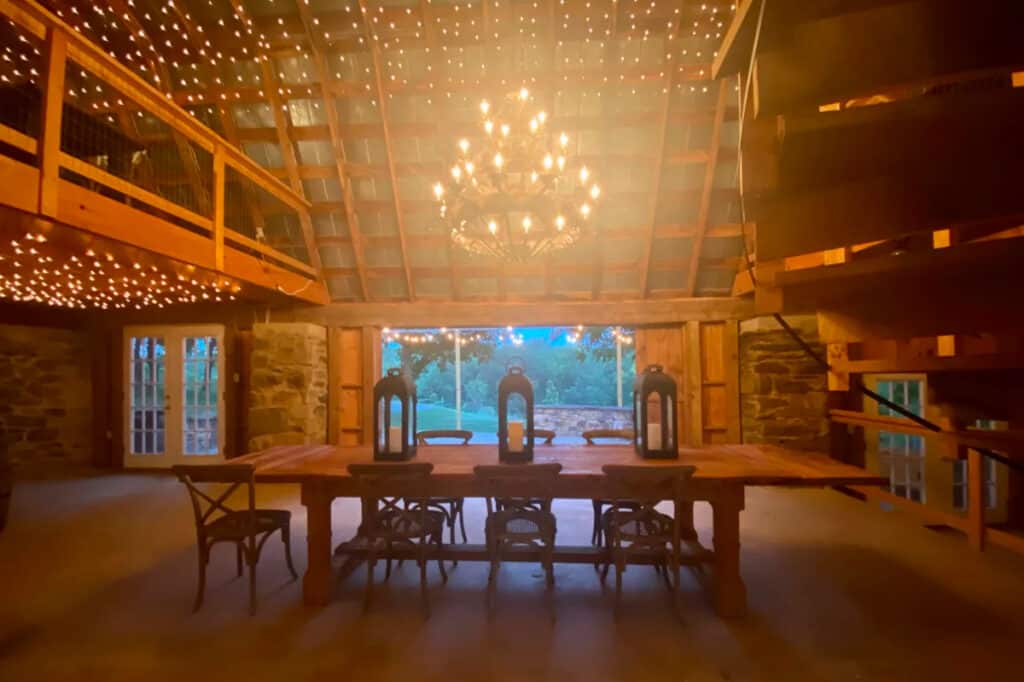 This one is practically a necessity when it comes to wine-themed party ideas. Wine tastings have to be THE quintessential activity for this type of party. You can bring your guests to a location such as a winery that offers wine tasting, or you can hire a local sommelier (a wine-tasting expert) for your own private wine tasting! What a fun, delicious, and even educational way to spend an afternoon or evening.
4. Ask every guest to bring their favorite bottle of wine (a "wine potluck," if you will)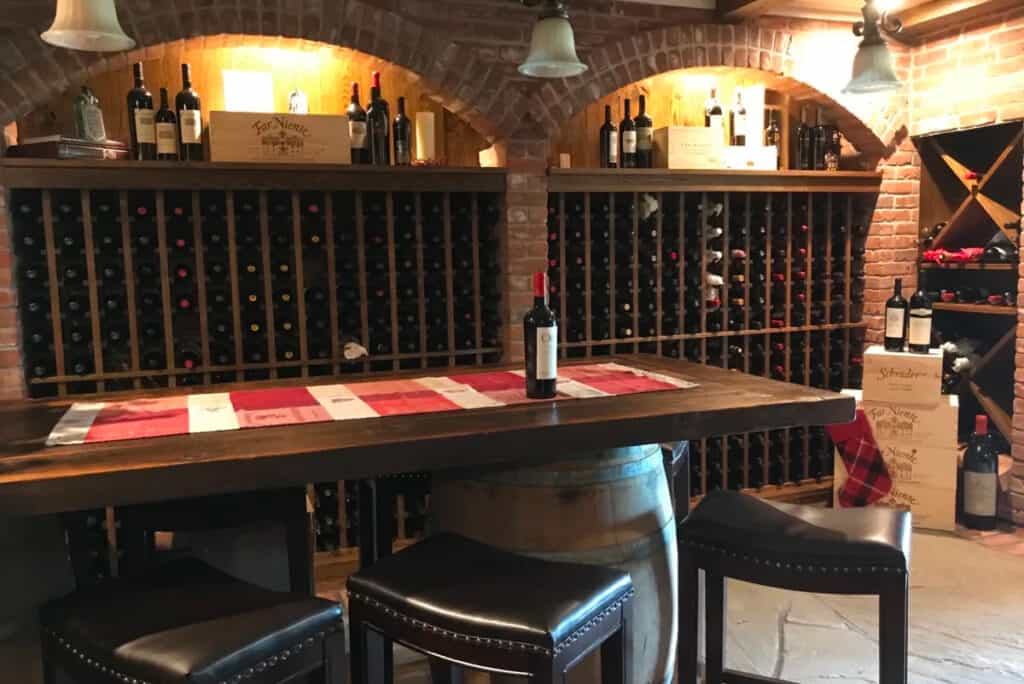 Wine-themed party ideas like this work especially well if many of your friends know a great deal about wine. But even if they don't, having a "wine potluck" as part of your party will make things more fun. Everyone will have the opportunity to broaden their horizons by trying lots of new wines.
5. Don't serve certain beverages before the wine tasting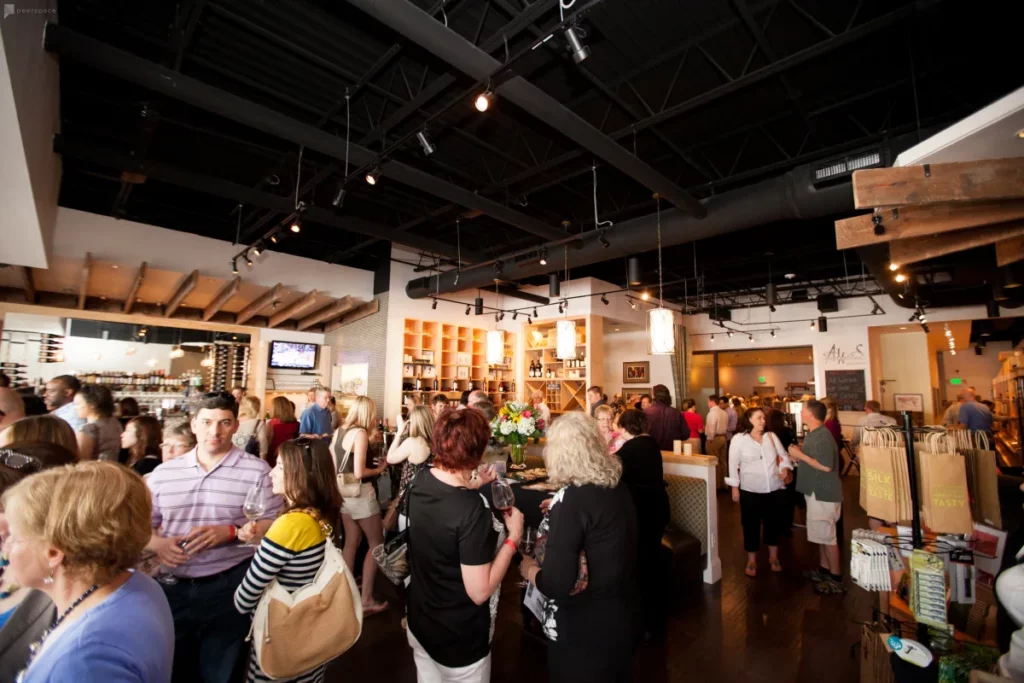 For their article on wine tasting party ideas, Party Ideas by a Pro suggests that you "don't serve any alcohol or soft drinks before the wine tasting begins" so that everyone can "start with a clean palate so as not to affect the taste of the wines." This will be more of a priority if the wine tasting is the central activity at your party; if not, it might not be as important to you and worth the extra effort of planning.
6. Pair wines with appetizers at an informal wine tasting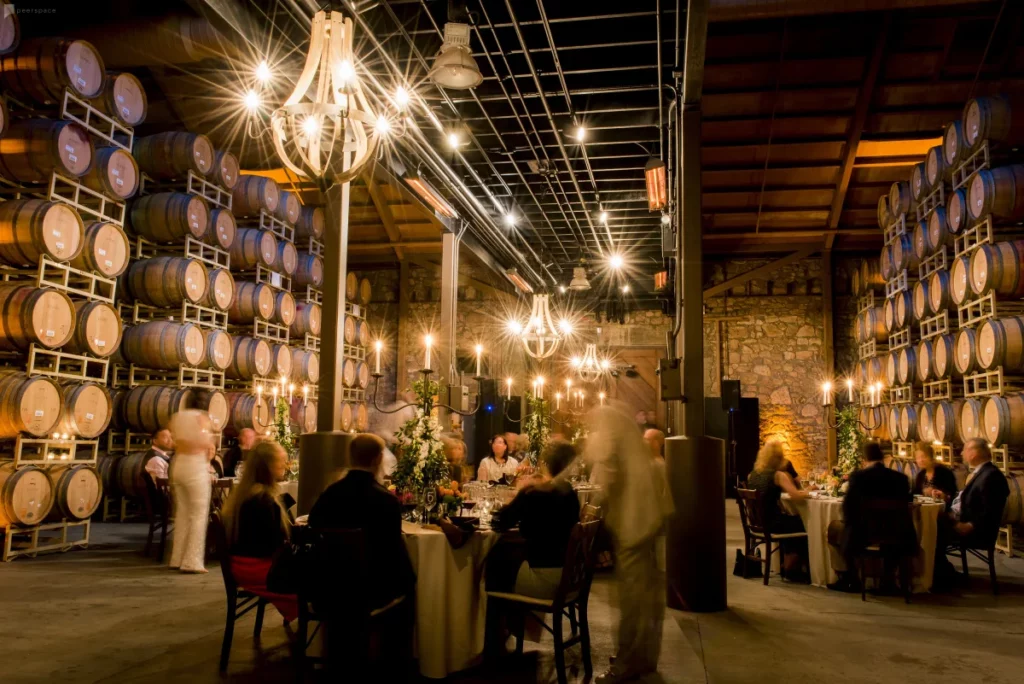 Another suggestion from Party Ideas by a Pro applies to more informal wine tastings where you're not as concerned about guests being able to taste every nuance of the wine. In this case, they recommend that you "pair each wine with a different complimentary appetizer," bringing out the best elements of both!
A similar but slightly different suggestion is for a dinner where you "integrate some of these wine tasting party ideas with the meal by tasting a different wine with each course." Either way, what's not to love about a combo of delicious food and wine?
7. What about a blind tasting?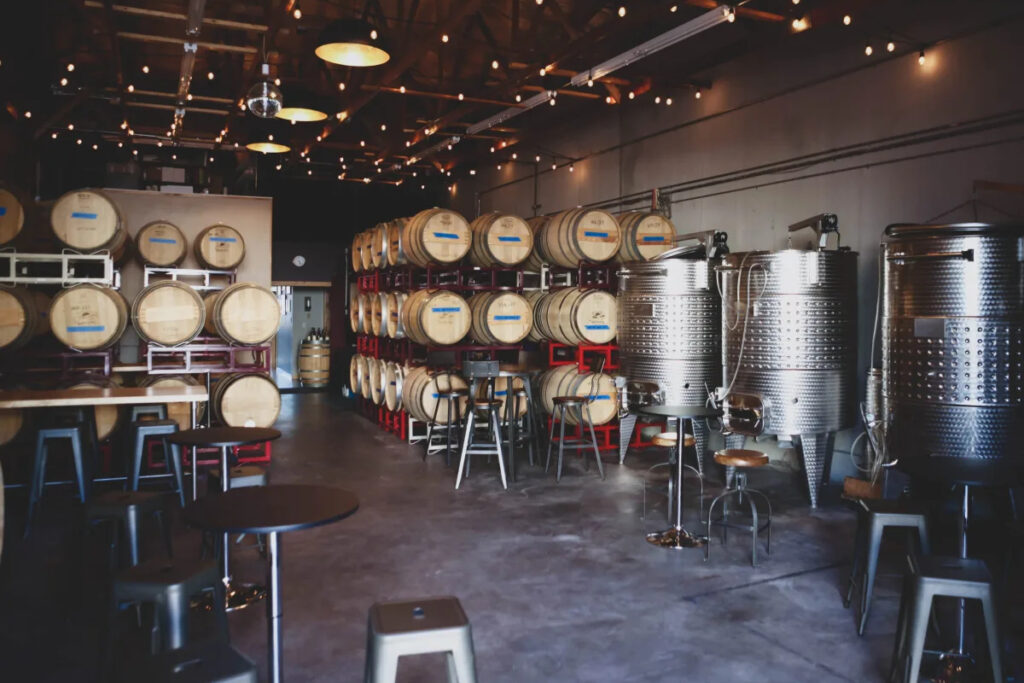 Another option for your wine-themed party is to have a blind wine tasting. It will present more of a challenge to you and your guests, but can also be a ton of fun.
Cellar Angels writes, "Blind-fold the bottles of wine instead by wrapping them with a cloth napkin so that the labels are hidden . . . Each guest gets to taste a small amount of the wine and then record their impressions and guesses on score cards or grids". At the end, reward the winner with a fun prize like a bottle of wine of their own!
8. Wine-themed picnic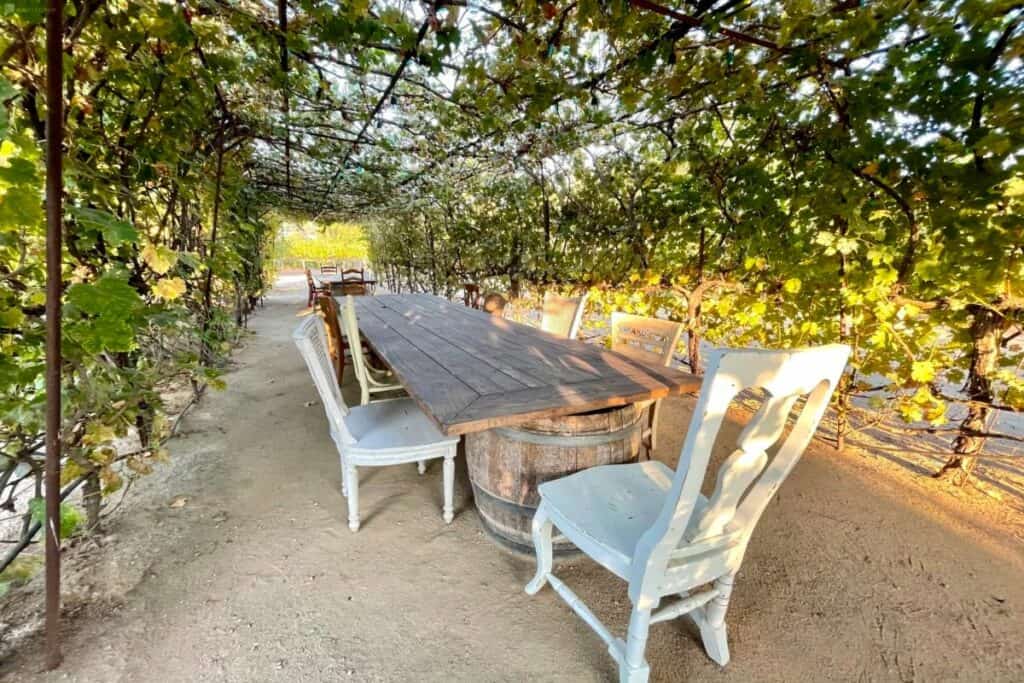 Another option for a wine-themed party in the great outdoors is to go to a local park and have a picnic with snacks and wine. This idea can be simple and straightforward, with blankets, a few bottles of wine, and some snacks, or you can get much more elaborate if you'd like to spend more time decorating and planning and want to invite more guests!
9. Serve a wine-themed cake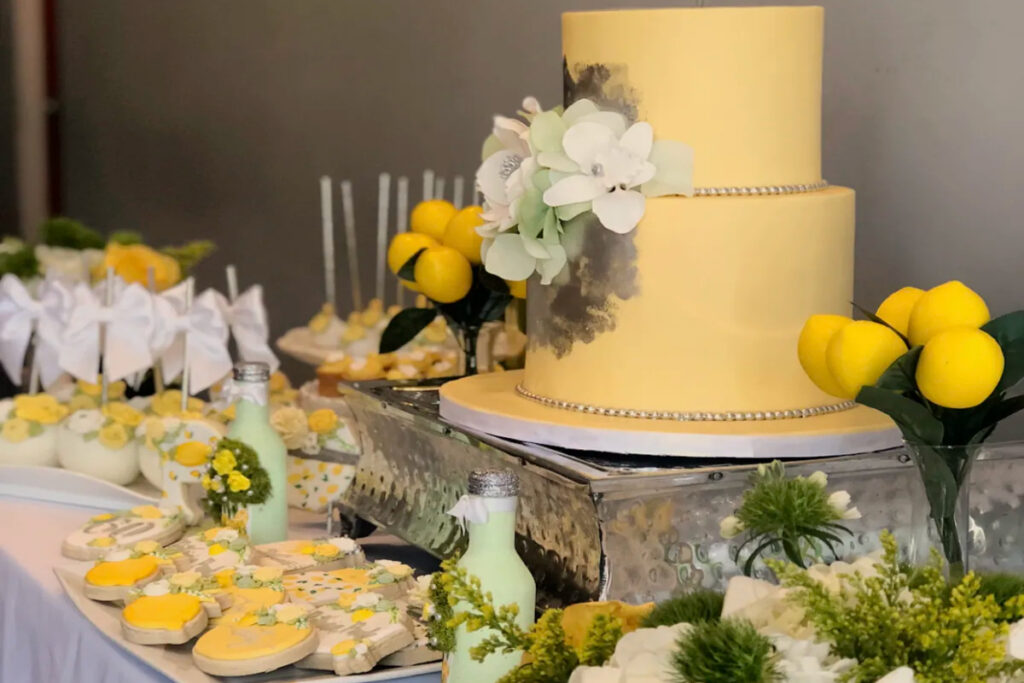 There are tons of wine-themed cakes you can make for your party. For instance, check out this wine bottle cake tutorial from Veena Azmanov, who explains how to make this edible work of art in great detail.
10. International wine tasting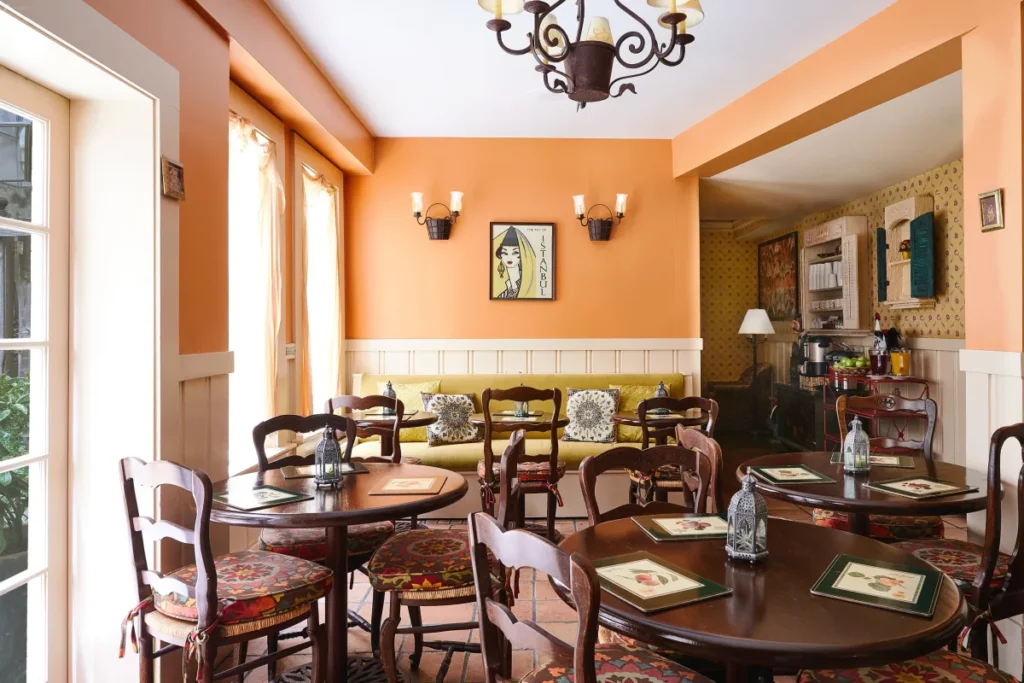 Better Homes and Gardens offers us an incredible idea for a wine-tasting party. "Purchase one bottle each from France, New Zealand or Australia, South Africa, Argentina or Chile, and California or Oregon, then explore the differences". Wines are strongly affected by where the grapes that make them are grown. Therefore, wines from different locations are going to taste extremely different!
11. Play some party games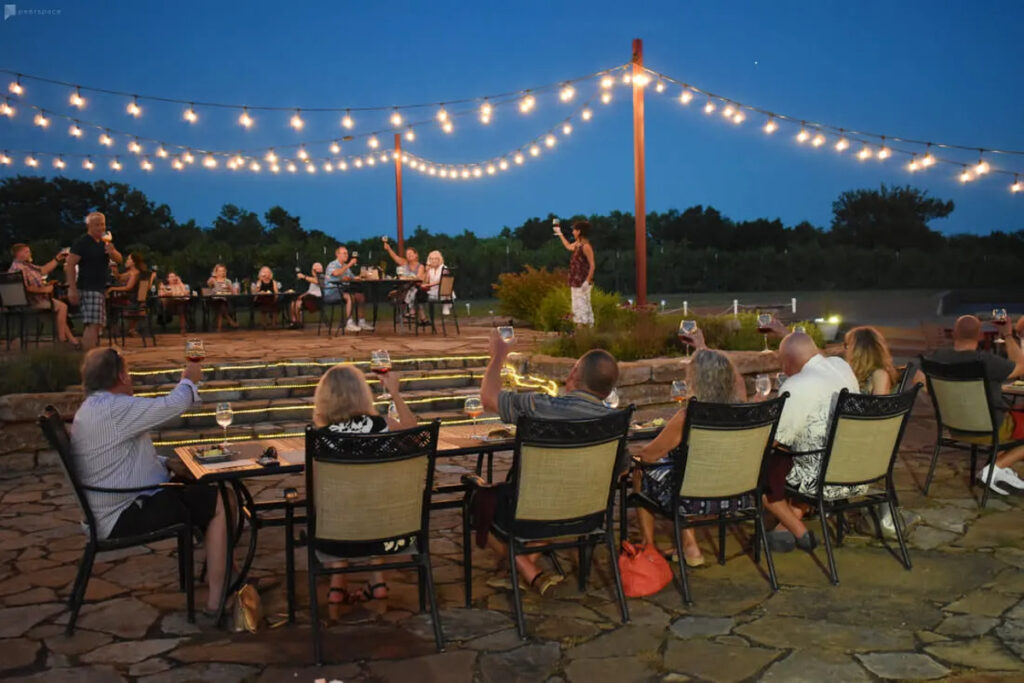 Wine tasting doesn't have to be the only activity at your wine-themed party. There are plenty of party games you might also want to play. Here are 10 such games that'll help make your party especially fun and festive.
12. Give out bottles of wine as party favors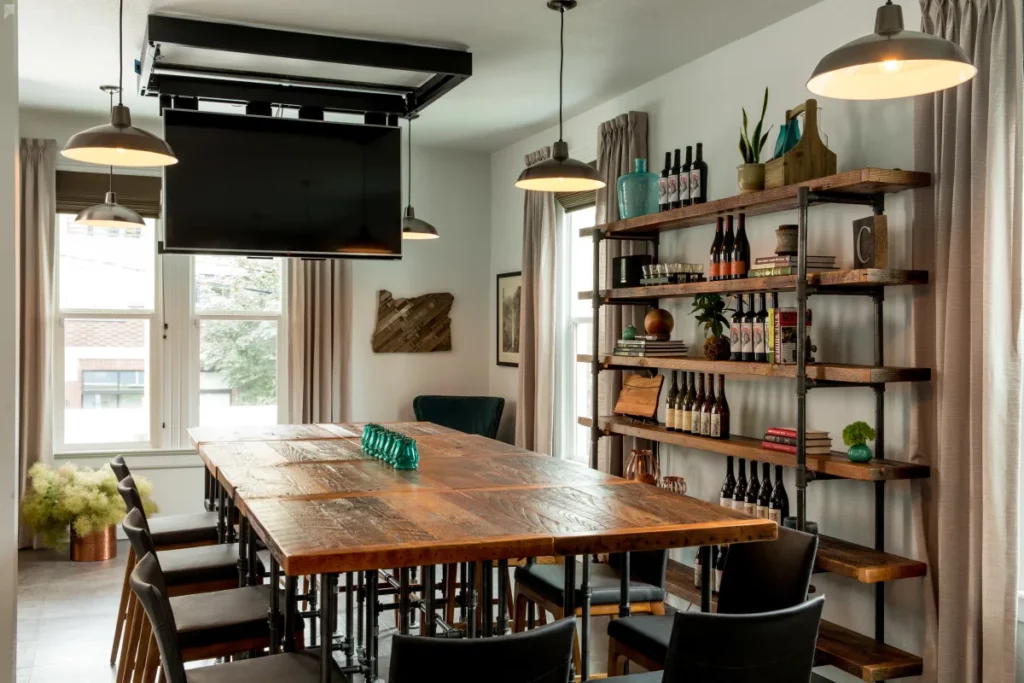 To keep your party favors totally on theme, select your favorite bottle of (relatively affordable) wine. Then, give one bottle of it to each of your guests. They'll be happy to have the souvenir of your fabulous party to take home. That way, they can recall the fun they had while sipping a delicious glass of wine.
13. Make wine bottle centerpieces for tables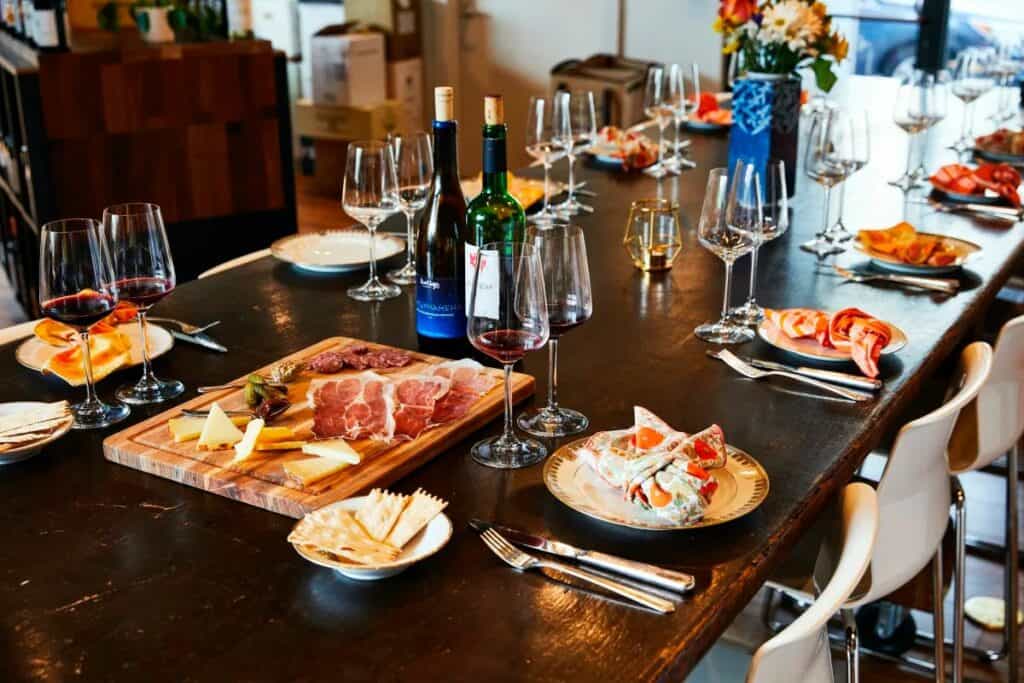 If you are having guests sit at tables at your wine-themed party, you can decorate them with wine bottle centerpieces for some added flair. Here's a list of 23 unique wine bottle centerpieces that are easy and affordable to make. They will also give your party a rustic-chic look.