Looking for November wedding ideas as you prepare for your big day? Spring and summer might be the most popular seasons to get married, but don't underestimate the beauty of a November wedding. There's a certain mystique to saying vows in the crisp fall air, perhaps under a big harvest moon or around Thanksgiving time to add even more gratitude to your life.
So what sets a November wedding aside? All sorts of things, from fall foliage to that magic end-of-year seasonal vibe. Make your event extra special by hosting it in a memorable, thematic venue. Think outside the box, and look at the thousands of unique peer-to-peer rental spaces on Peerspace. There are thousands of Peerspaces in hundreds of cities in several countries, with more being added every day. Peerspaces range from galleries to mansions to lofts to botanical gardens and more. Now, here are 12 creative November wedding ideas to inspire your venue, dress, and decor choices.  
Lean in to the fabulously haunted air of the season and go for a gothic November wedding theme with this beautiful black barn space on Hurricane Hill in Rhode Island. The Icelandic-style black barn, surrounded by perennial gardens set on a 48-acre farm, provides a perfectly enchanting autumn setting for a celebration of gothic romance.
Arrange the vintage tables and chairs to your liking, then set the adjustable lighting, and ask the host about making use of the baby grand piano for your ceremony.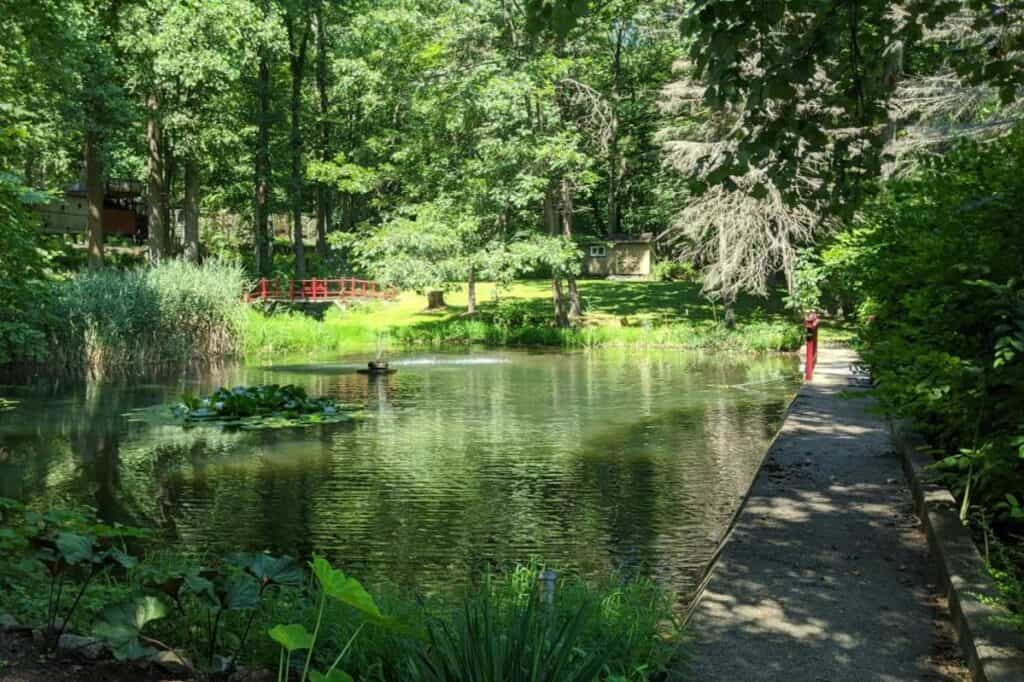 Host your ceremony in a dreamy woodland space surrounded by trees on the bank of a natural pond with a fountain. Details like lighted walkways and ponds and stylish bridges over sparkling streams, including one with a waterfall backdrop, provide charm and the perfect scenery for wedding photos. Ask the host about the fire pits on the New Jersey property to keep your wedding toasty in the crisp November air.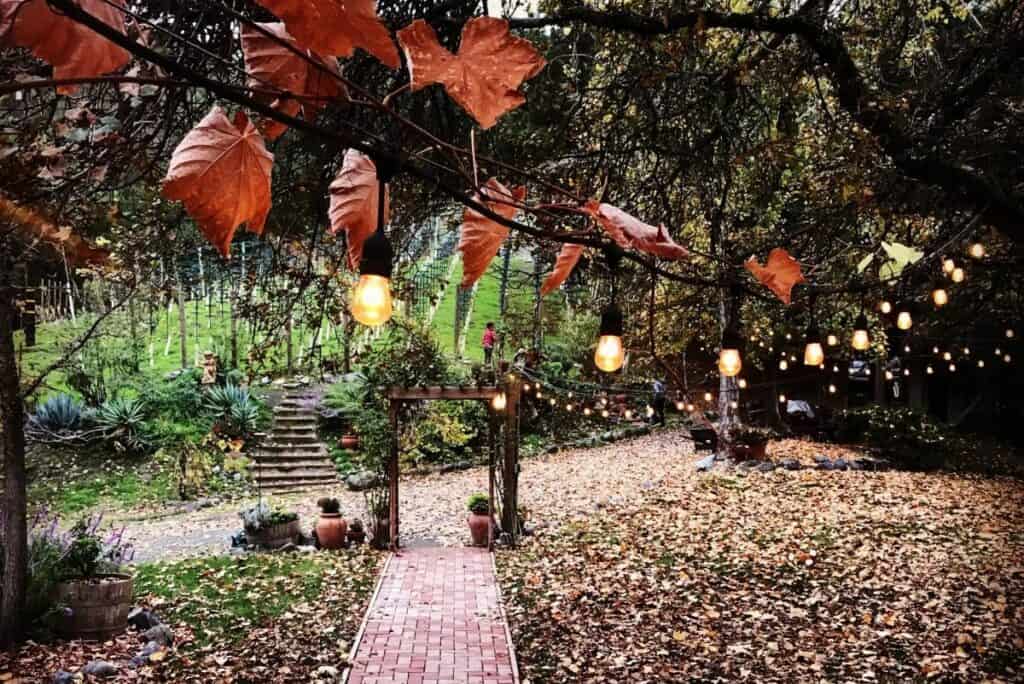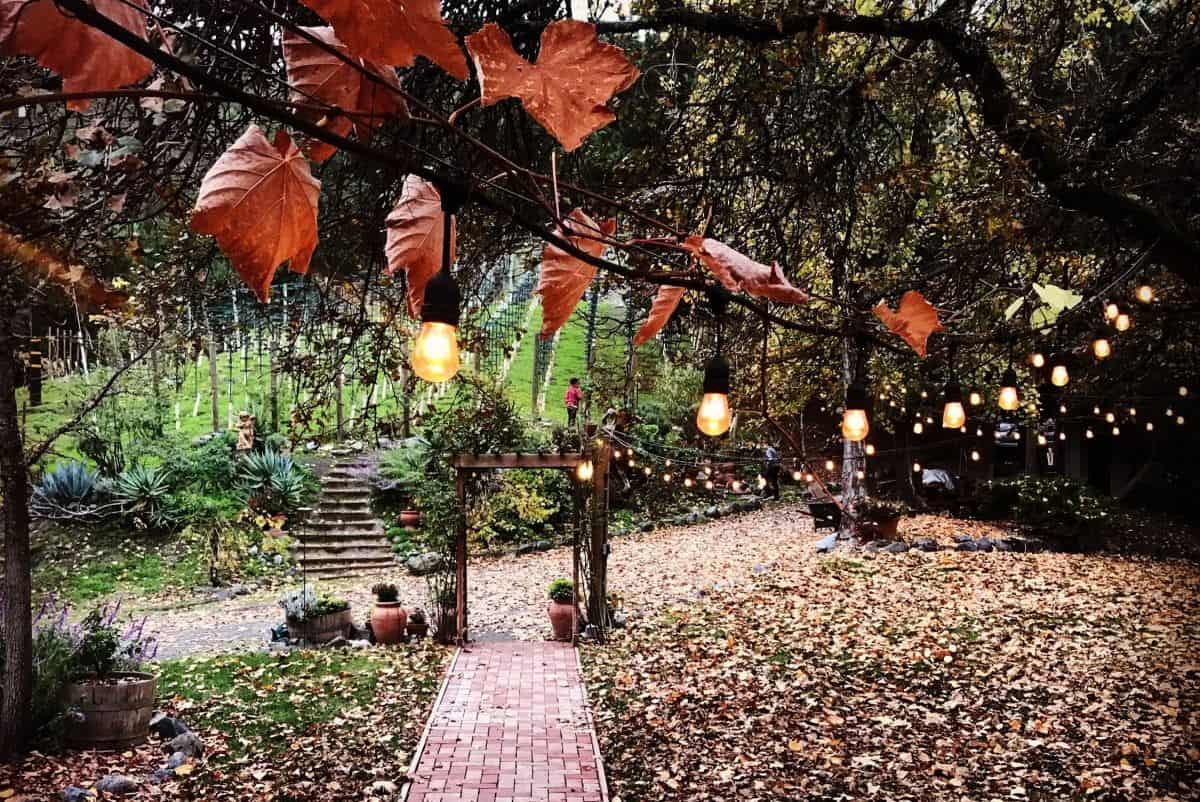 The fall scenery is stunning in every direction at this intimate vineyard Sonoma-area Peerspace nestled among a mix of conifers and deciduous trees. The spring-fed duck and koi pond reflects the green, gold, scarlet, and sepia of the surrounding autumn foliage and sky. A curved natural stairway also leads down from the vineyard. Plus, stone pathways across the lawn provide natural structures for the ceremony. Olive and fruit trees, a natural waterfall, fire pits, string lights, and rows of senescing grapevines will infuse your wedding with the magic of the autumn season. 
Waiting a bit? Then you may need to see our winter wonderland wedding ideas, too!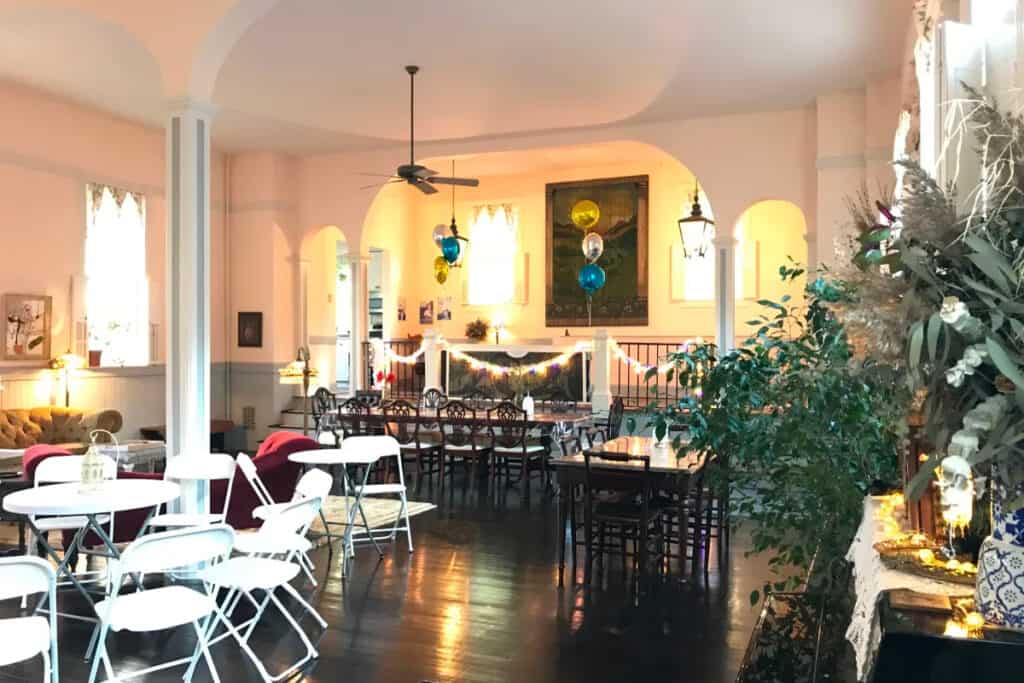 Looking for November wedding ideas for a small, intimate ceremony near Baltimore? Then imagine getting married at this cathedral-esque historic home. You can decorate with garlands of paper or felt autumn leaves and soft lights to create that cozy, romantic fall feel. The arches, columns, and banisters provide a natural frame to which to drape garlands. You can even fasten some autumn tree boughs with twinkling lights. The French doors, a curved staircase, and perennial gardens outside also present perfect photo backdrops.
5. Use copper, bronze, and amber for a warm touch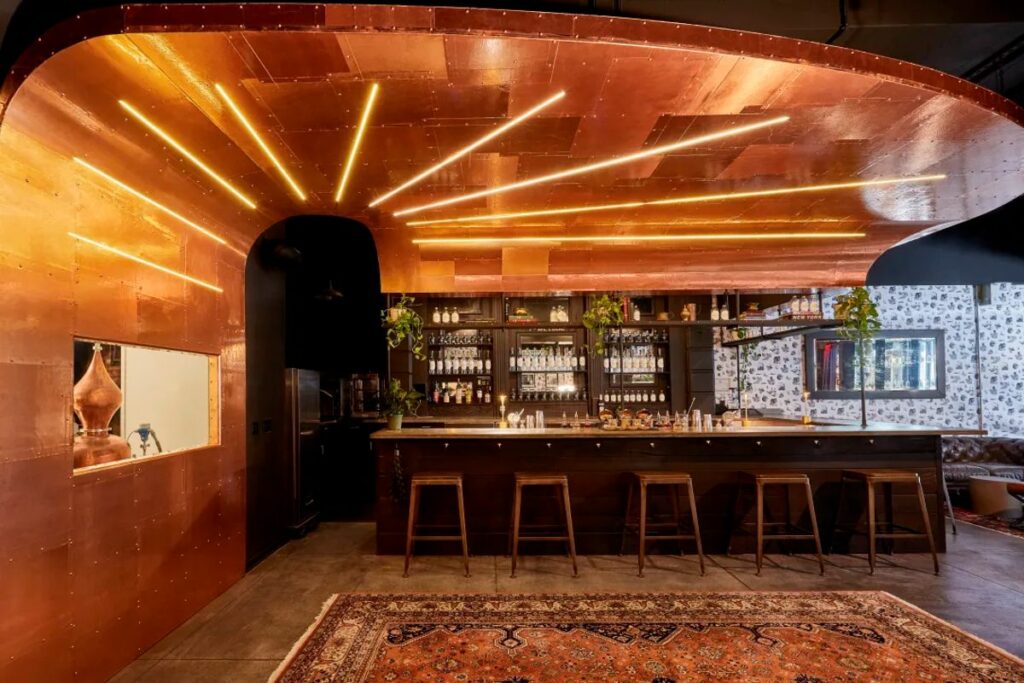 Choose a copper and bronze theme for your decor, engaging these rich, warm tones of the autumn palette. You can also select candelabras, garlands, and even bridesmaids gowns in shimmering copper and brass tones. Choose soft amber lights to complement the colors. Then, add a glint of autumn to the wedding party's attire with a copper filigree leaf headpiece or some striking copper earrings.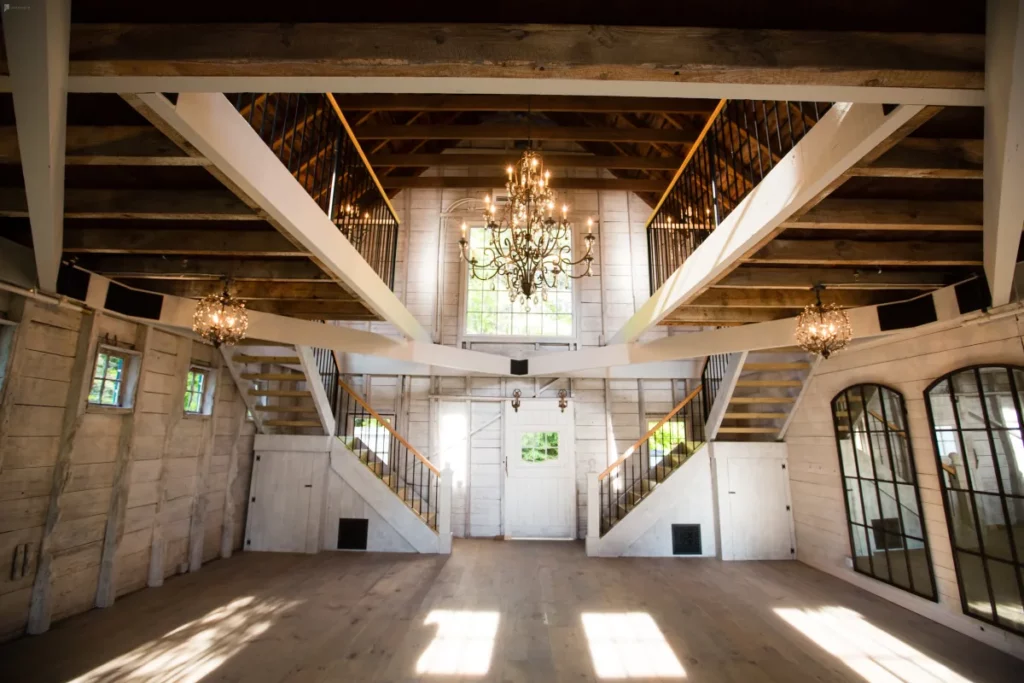 Choose a venue that will look amazing in your wedding photos, like this elegant whitewashed barn in Maine. The professional photos and those snapped for the 'gram will absolutely sing. The high ceilings with exposed rafters are hung with exquisite candle-and-leaf-themed chandeliers. Plus, the arched windows and symmetrical staircases effortlessly create the cozy and romantic mood you're seeking for your autumn nuptials. Speaking of cozy – this barn is even heated for the comfort of your guests! 
7. Decorate with autumnal flowers
Couples are going creative these days when it comes to wedding decor, and that includes floral arrangements. This autumn season lends itself to floral centerpiece trends that add texture – sprigs of curled vines and berries, fall wildflowers, and lots of greenery in the floral pieces tie it all together.
8. Designing your bouquet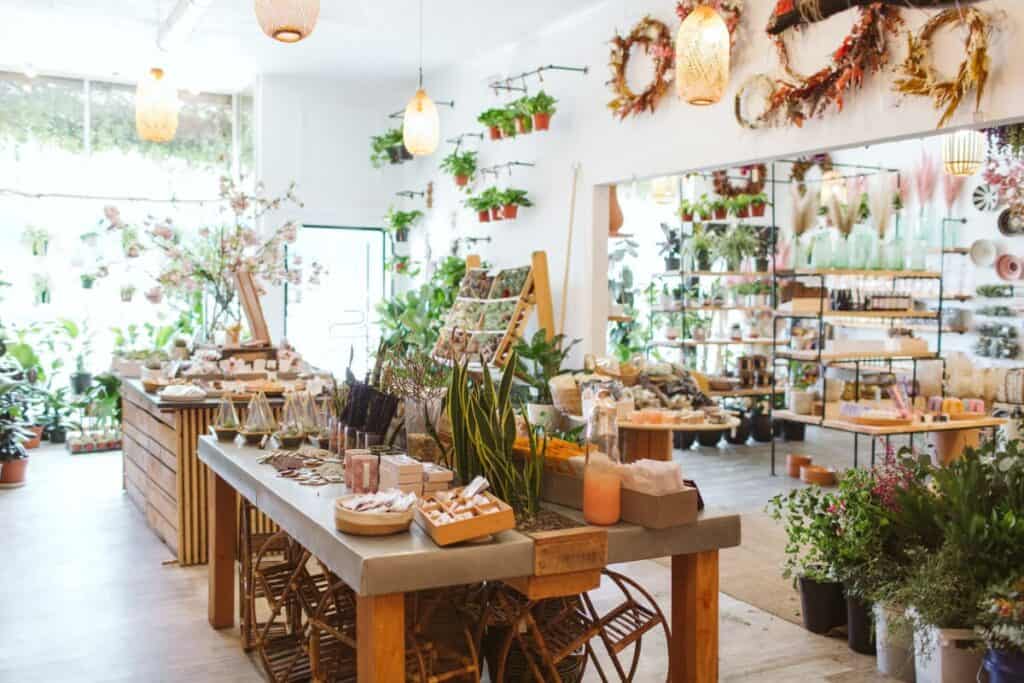 Consider designing a cascading bridal bouquet for your November wedding, using white or cream orchids, roses, and jasmine that seem to overflow with the abundance of autumn. 
9. Add a floral arch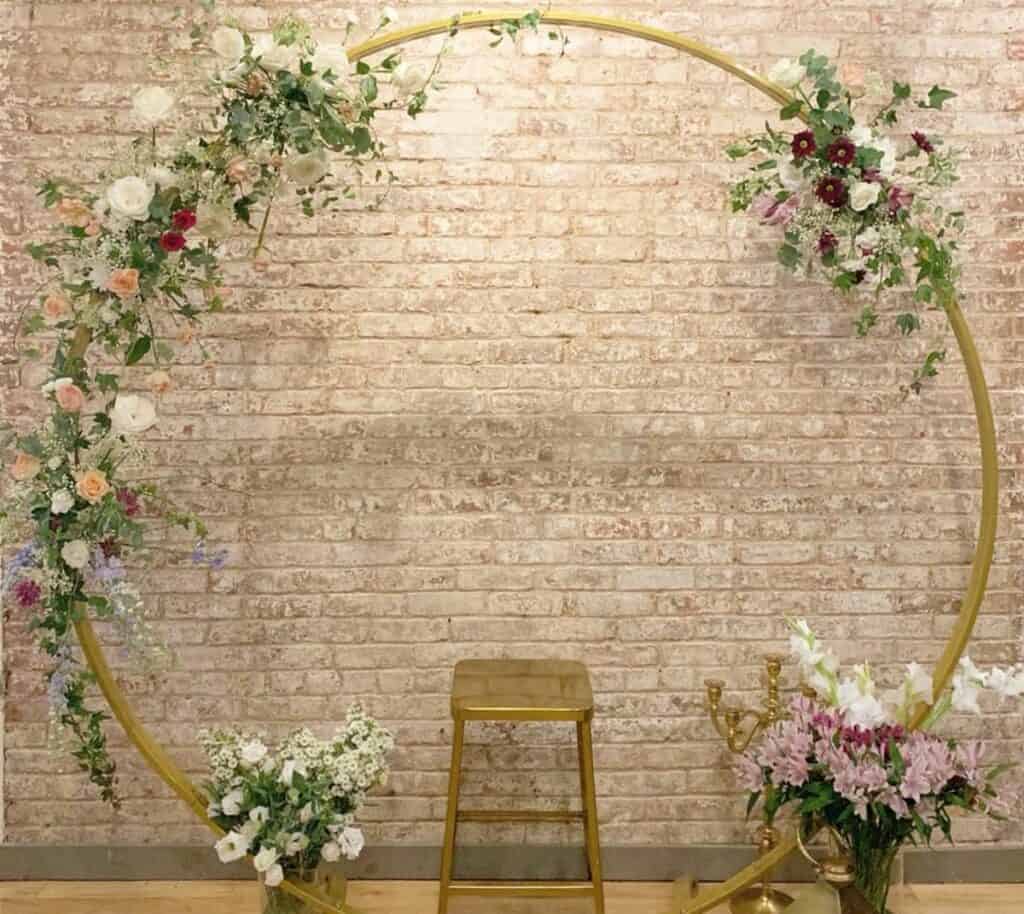 Capture the essence of fall with a floral arch altar. Choose blooms in warm fall tones like blush pink, cream, orange roses, and eucalyptus boughs. You can also add fluffy cream-colored pampas grass for a fall harvest feel. Go with a round or organic shape for your arch to lean into the natural element of the season.
Our emerald green and gold wedding ideas can be the perfect color scheme for your November wedding. Check them out!
10. Your bridal gown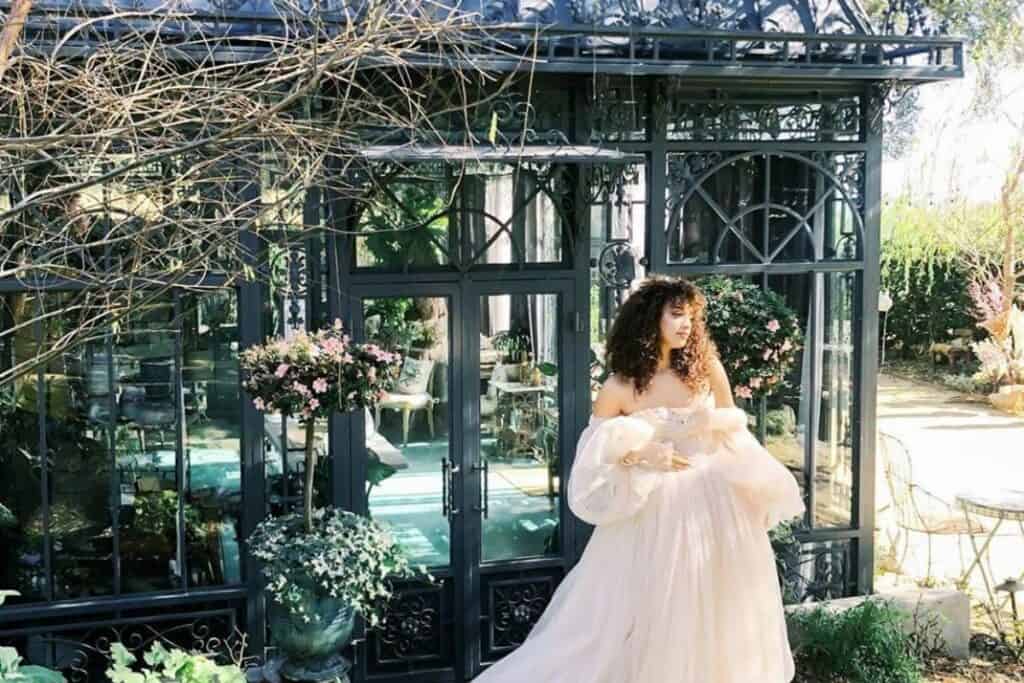 Lean into autumn vibes when choosing your wedding gown, going for contemporary fall trends like high necklines and long sleeves in floral lace. Long puff or bell sleeves on an off-the-shoulder gown are also haute attire. Or skip the conventional white gown and choose a blush or dusty rose theme. You might even go with a floral print with some auburn or copper hints of color woven through.
11. The groom's tux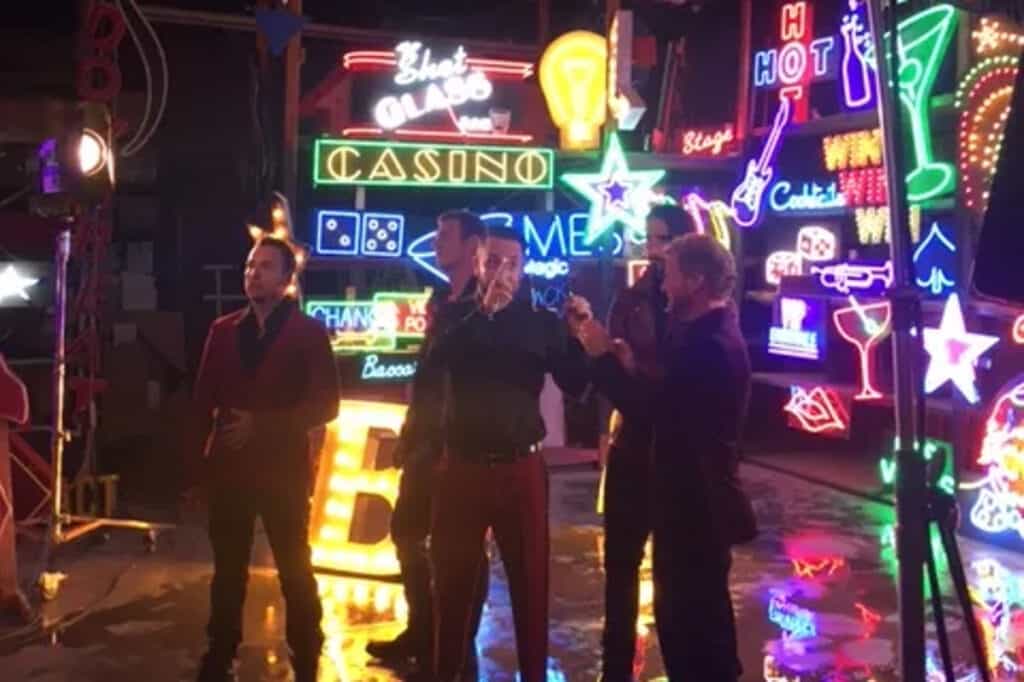 Is your groom's style more classic or unconventional? Autumn vibes pair well with modern trends of choosing a patterned or autumn-colored suit. Go with colors like ochre, crimson, or even prints like plaid. Another fashionable November wedding idea is suits of luxe fabric such as velvet or cashmere.
12. Your wedding party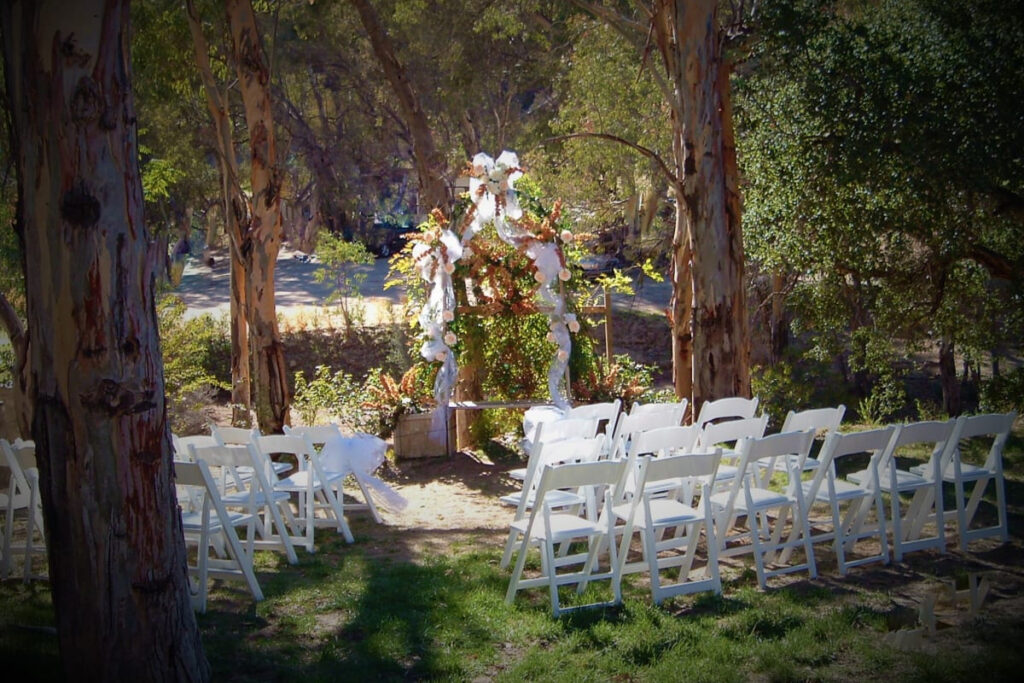 If you are including a ring-bearer or flower child in your wedding, let them present in autumn-themed attire. Let the little ones show off a pop of fall color in a carnelian bowtie or a dusky rose floral headpiece.