Ok, we're calling it now. The Sonic the Hedgehog live-action movies are the best video game-to-film adaptations ever. They captured Sonic, Tails, and Knuckles' personalities with perfect game accuracy. Plus, they introduced a whole new generation of fans to everyone's favorite blue hedgehog. It's no wonder why your child wants a Sonic-themed party to celebrate their birthday. To help you create an extra special celebration, we've rounded up 12 creative Sonic birthday party ideas sure to delight Sonic fans of all ages. 
And if you need to find a home base for your Sonic birthday party, Peerspace can help you find the perfect spot. With Peerspace, you can find and rent awesome houses, backyards, playgrounds, and even more cool spaces for a day of fun. Just tell Peerspace your event type, city, and your party dates, then check out the listings until you find the perfect spot. 
1. Watch the movie together 
Your little ones have already streamed the Sonic live-action movies a hundred times. So what's one more? Gather everyone together to watch the first or second Sonic movie at your party.
To recreate a movie theater experience, try hosting at a Peerspace house with an at-home theater. Except, it's better than a movie theater since you'll have the place all to yourself for the day!
2. Play your favorite Sonic game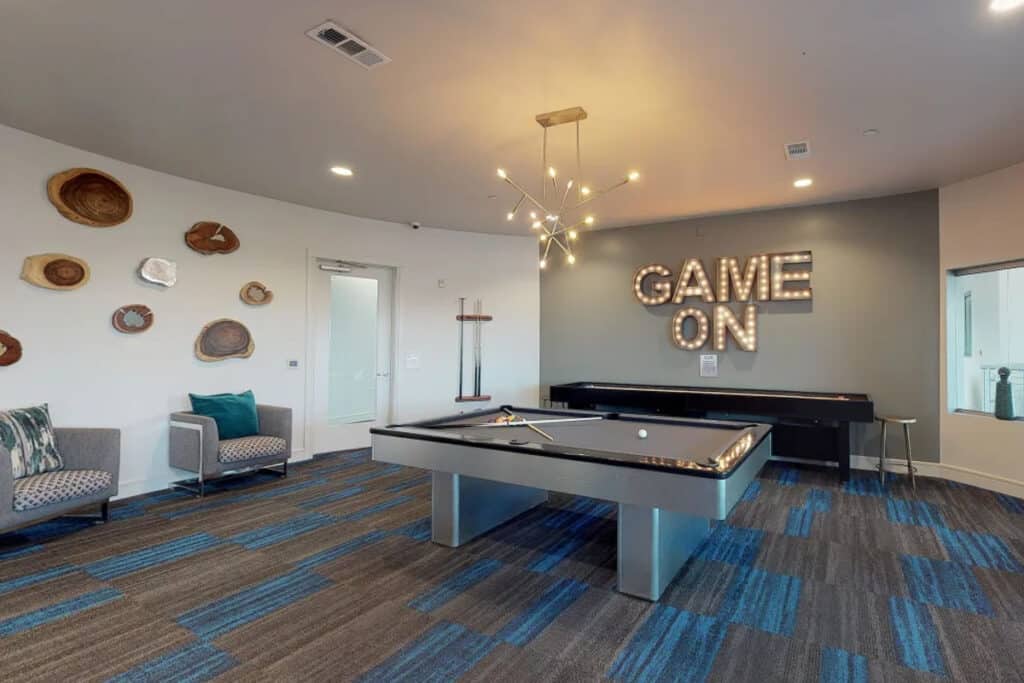 Party games are an absolute must for a birthday. Luckily, Sonic knows a thing or two about video games. Have your kids gather up their favorite Sonic multiplayer games and play them with their friends at the party. If you've got an original Sega Genesis, now is an awesome time to break it out of storage.
And if you want to find a place to play in style, a Peerspace game room is a cool spot. 
3. Snack on chili dogs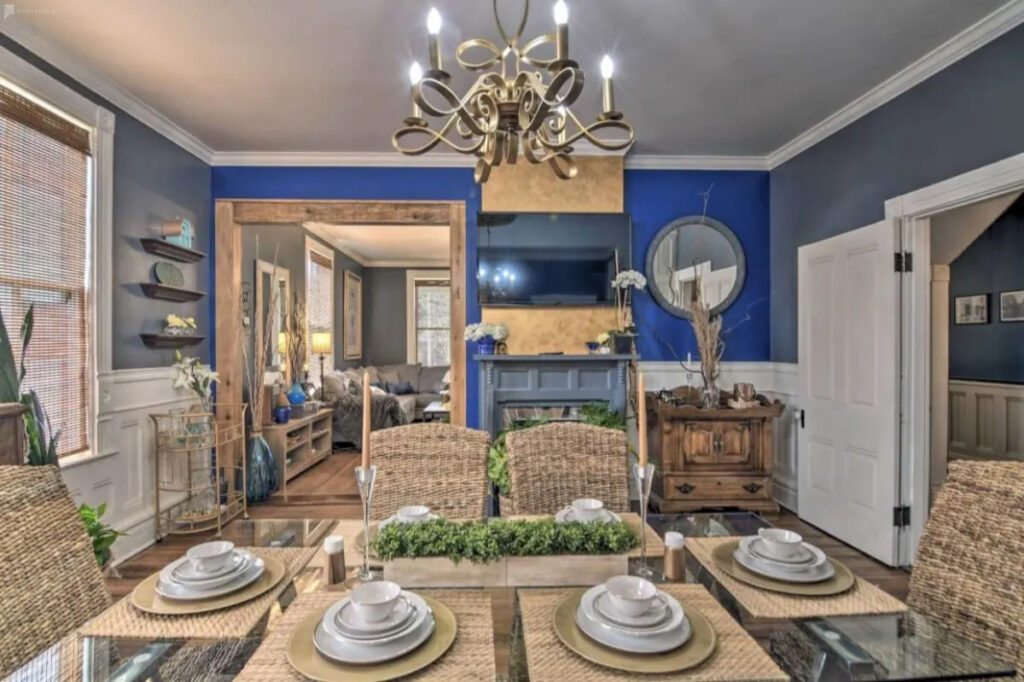 Pop quiz: what's your favorite hedgehog's favorite food? Easy, chili dogs. They're hardy, spicy, and easy to eat on the move. Sounds like you've got a perfect main menu item for your child's Sonic birthday party.
If you don't feel like making chili yourself, why not ask your Peerspace host to help you find a caterer who can provide you with chili dogs for the occasion? It's an awesome perk that comes with booking your party venue with Peerspace. You don't have to worry about the menu, and you can focus on other aspects of party planning. 
If you like Fortnite (almost) as much as Sonic, then check out our Fortnite party ideas next!
4. Use donuts as golden rings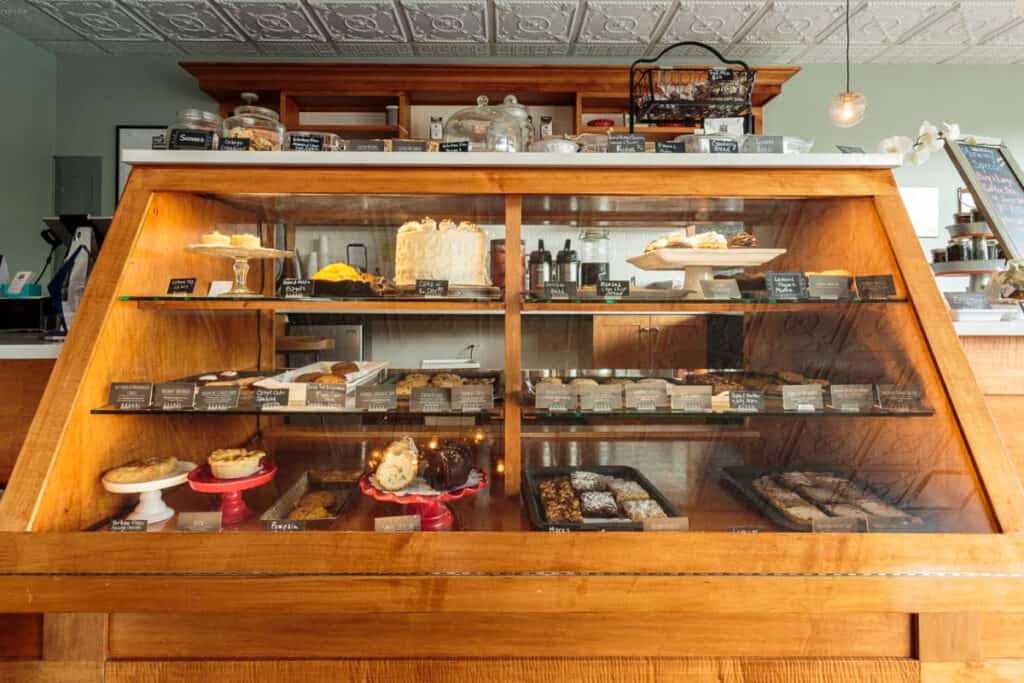 Every party needs some sweet treats. But not everyone is a fan of cake. So, why not celebrate your Sonic party with a donut tower? Not only are donuts a tasty substitute for cake, but plain donuts look like Sonic's signature golden rings.
Of course, we're sure that no one would mind if you slipped in some filled frosted donuts too. It's a 100% Donut Lord-approved Sonic party idea. 
5. Don't forget the grapes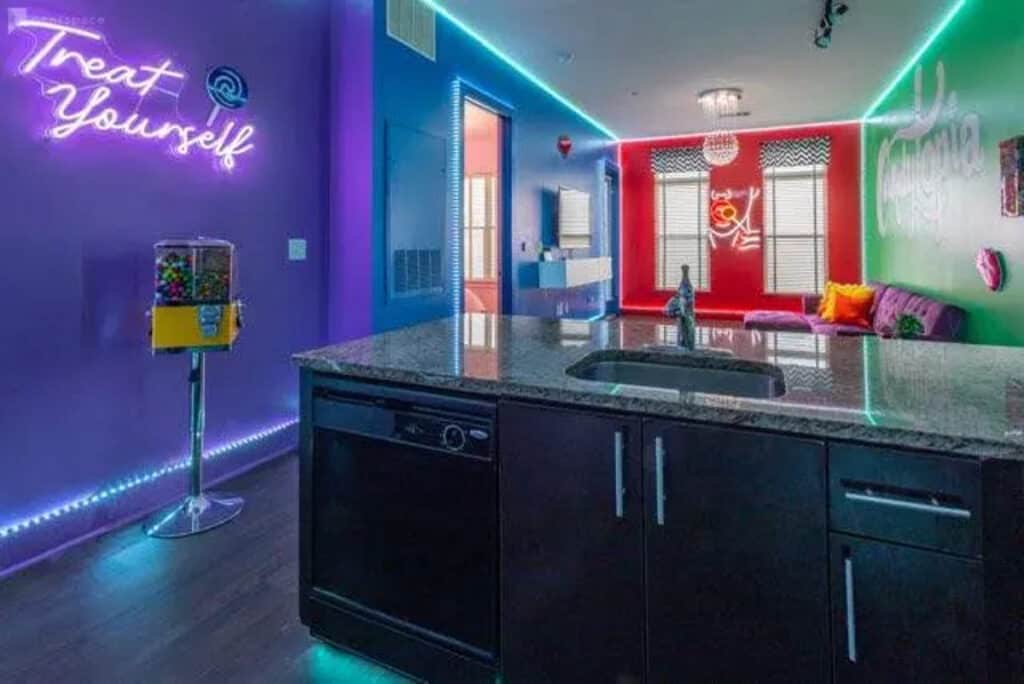 You've got the menu covered for hedgehogs, foxes, and humans. But what about the grape-loving echidnas at your party? Add a bunch of grapes or cups of grape juice to complete your Sonic-inspired snack spread. Your kids will appreciate the reference to Knuckles' favorite food. Plus, it provides a healthy and sweet snack choice for your guests. 
6. Play a baseball game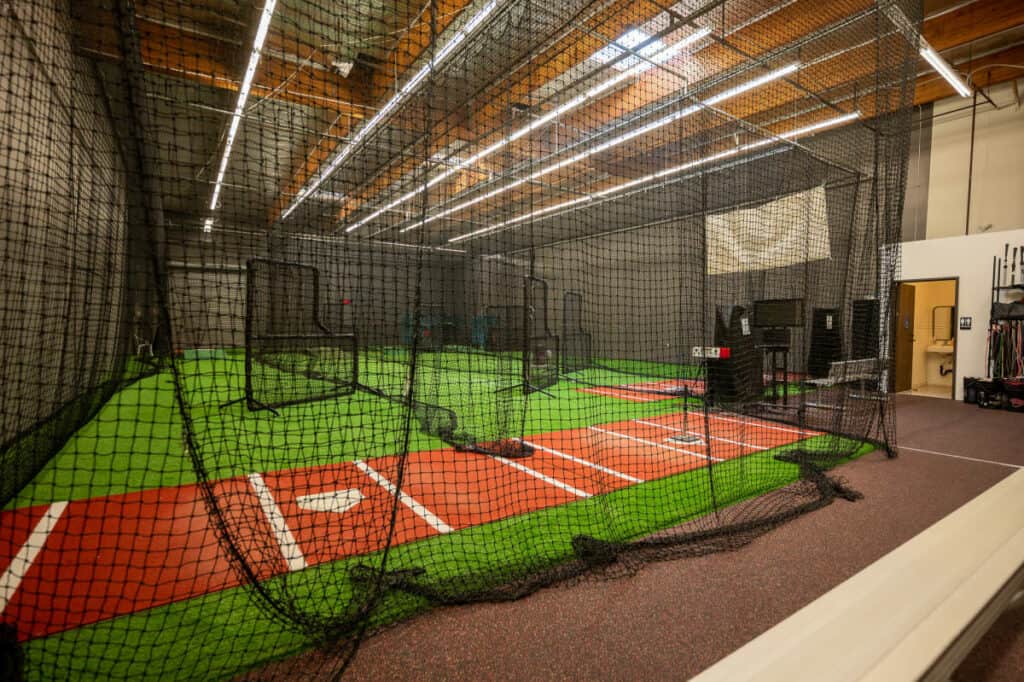 The live-action movies have explored Sonic's love for baseball — and provided heartwarming moments with Sonic and his found family. So, why not play baseball with your family at your Sonic-themed party?
Don't let the weather rain down on your party. You can find plenty of batting cage facilities on Peerspace where your kids can hone their skills with their friends! 
7. Sonic music dance party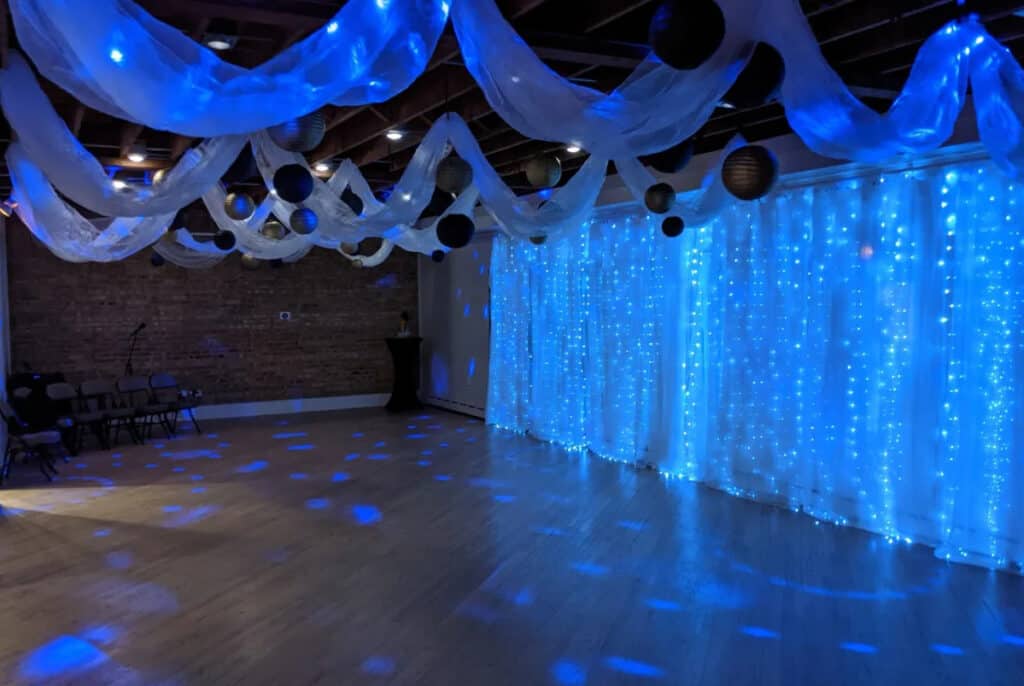 The Sonic games have churned out fan-favorite songs over the decades, like Live and Learn, and Endless Possibilities, not to mention the soundtracks from the new live-action movies. Why not curate a playlist of your favorite Sonic songs for the occasion?
To set the scene, look for Peerspace venues with strobe lights or a dance floor that inspire your guests to get up and move. 
8. Test your speed at a parkour gym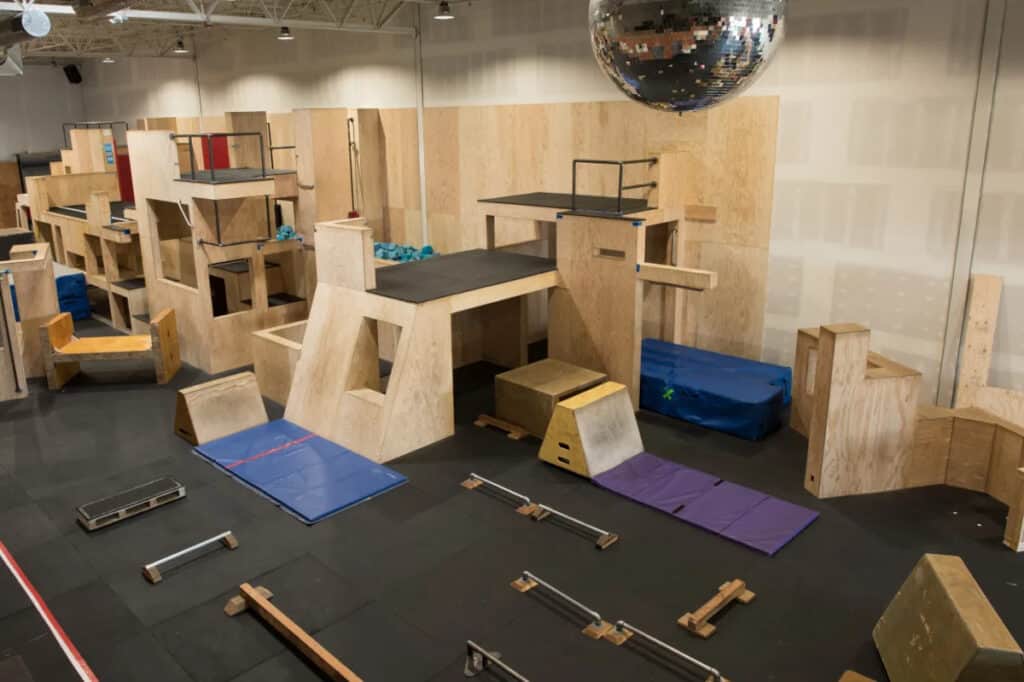 Want to give your child an outlet to explore their need for speed? Try heading to a Peerspace parkour gym and letting them practice their hedgehog moves. Your kids will get to practice their runs, jumps, and spin dashes. And you'll get a chance to test the "action" setting on your phone's camera. Win-win! 
9. Add a competitive element with Mario vs. Sonic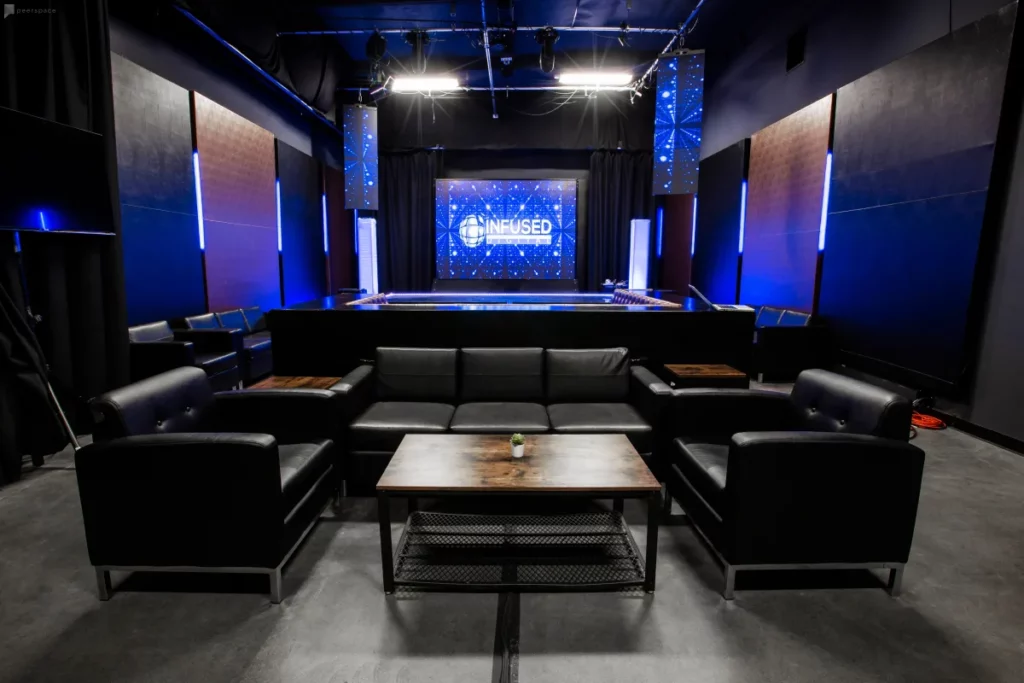 Is your child having a hard time deciding between a Mario and a Sonic birthday party? We say, why choose – blend the two together for the ultimate video game celebration. Oh, and if you have any of the Mario vs. Sonic Olympic games, now is the time to play them with the group. It's an awesome Sonic birthday party idea for fans of both series.
Find more inspiration using our fun game night party ideas!
10. Channel your inner Robotnik with a DIY robot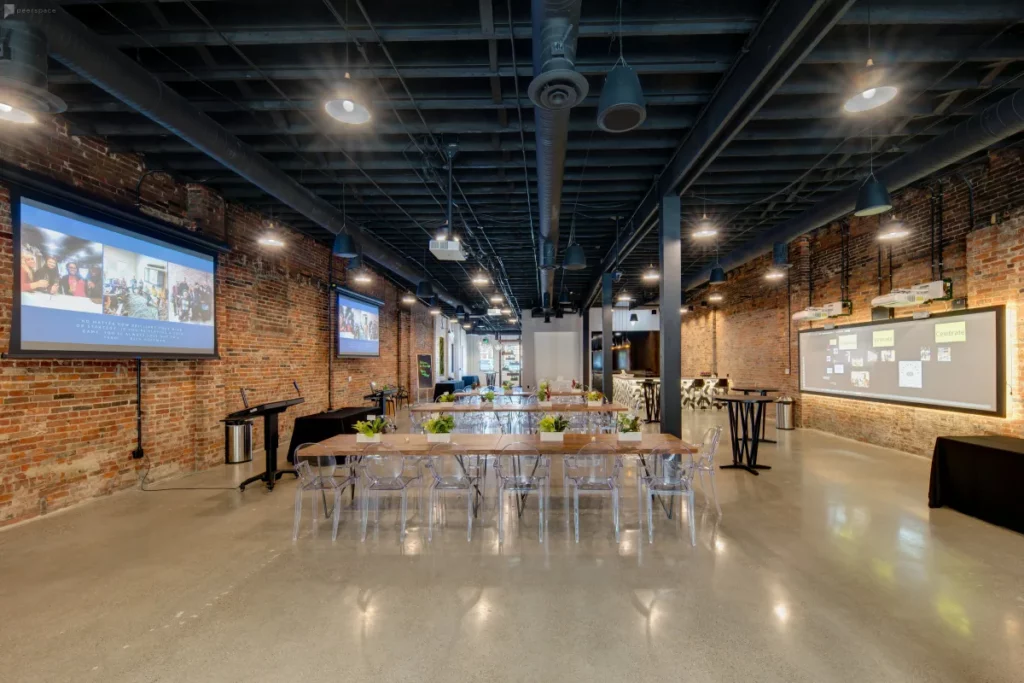 We all know that Dr. Robotnik is a genius. But did you know it's surprisingly easy to make your own DIY robots? Seriously, you can make interactive "bristlebots" out of an old toothbrush and a tiny motor. It's a fun project to help your kids explore their passion for robotics. Just keep an eye on them for any latent world domination tendencies. 
11. Make origami Chaos Emeralds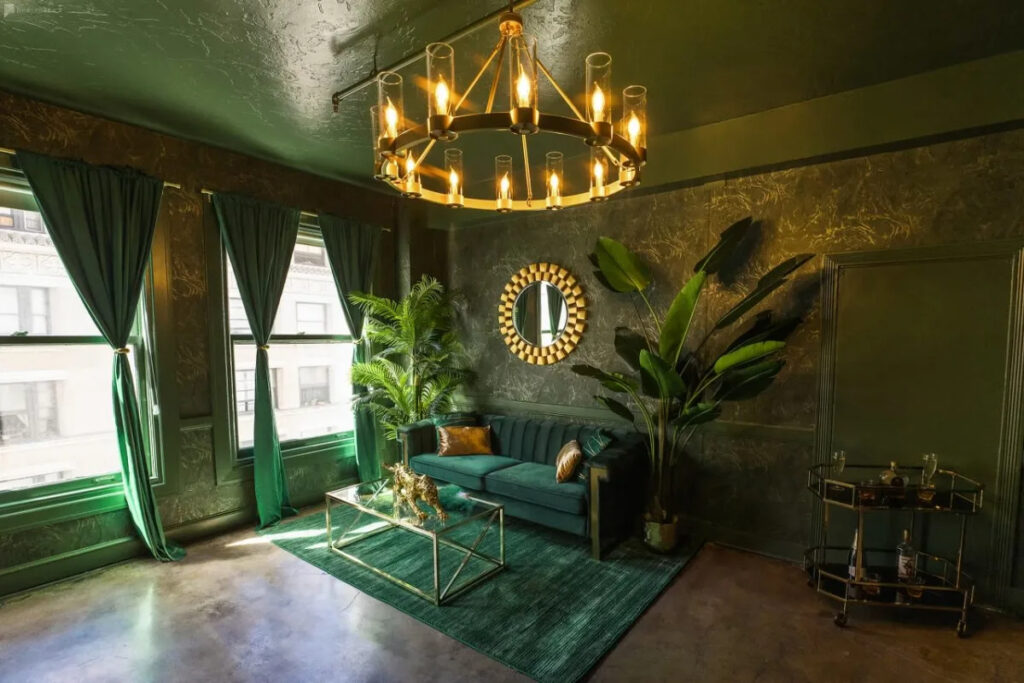 Looking for more DIY Sonic birthday party ideas? Instead of siding with Dr. Robotnik, try making some DIY Chaos Emeralds out of origami. You can find easy tutorials that walk you through the process step-by-step. All you need is some green folding paper and a little patience. Plus, when they're done, your guests will have a unique party favor to take home! 
12. Head to a racetrack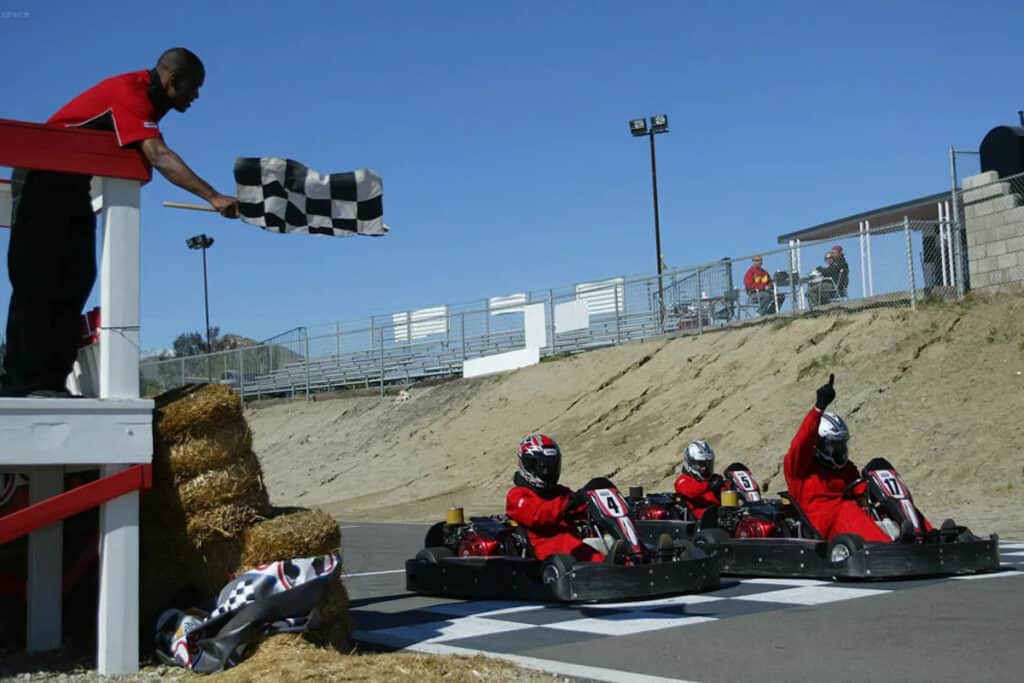 Who says that Mario has a monopoly on kart racing? Try taking your Sonic party on the move to a go-kart track. Zipping around the track can help your child and their party-goers satisfy their needs for speed, and you can go for chili dogs afterward. Sounds like a hedgehog-approved day to us!