Black and white is the epitome of classic color combos. It's high contrast, dramatic and bold — not to mention classy to boot. That makes it the perfect color scheme for suave and debonair parties. To help you find your inspiration, we've rounded up 12 chic black-and-white party ideas to elevate your next event. 
1. Find a chic black and white Peerspace 
Before you dive into planning your black-and-white party, you'll need a spot to host. Enter, Peerspace. 
Think of Peerspace as a B&B rental for party locations. You can use it to scout unique and stylish event venues for all kinds of occasions – and all kinds of aesthetics. You can even include keywords in your search for venues, like black or white, to find spaces ideal for your party theme.
Venues that would be awesome for black & white parties include: 
Seriously, there are venues available for parties of any type, size, budget, and style. Make it your first stop while you're scouting locations. We think you'll be glad you did. 
2. Decorate with monochrome decor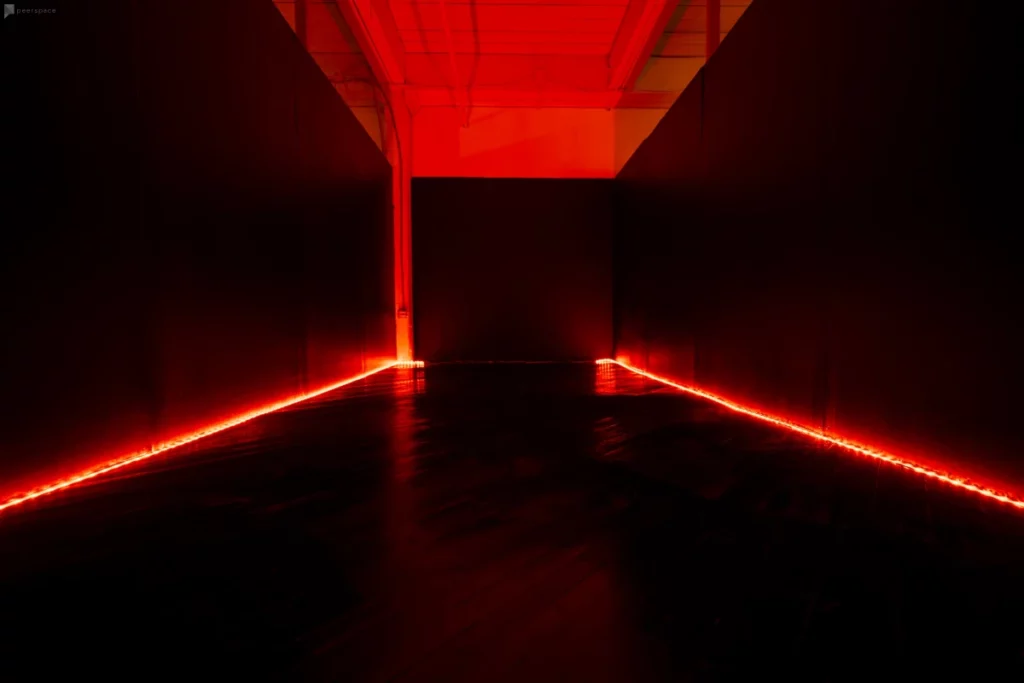 Once you've picked a venue, it's time to make it feel even more festive. Your venue might already have an awesome black & white theme going, but it never hurts to add a little extra embellishment. 
If your venue features mainly white decor, go with black decorations to bring out the theme. Likewise, if your venue's color story is moody and black. That way, you can help work with your venue's inherent style and achieve the overall theme you want for your black-and-white party. 
3. Add zebra stripes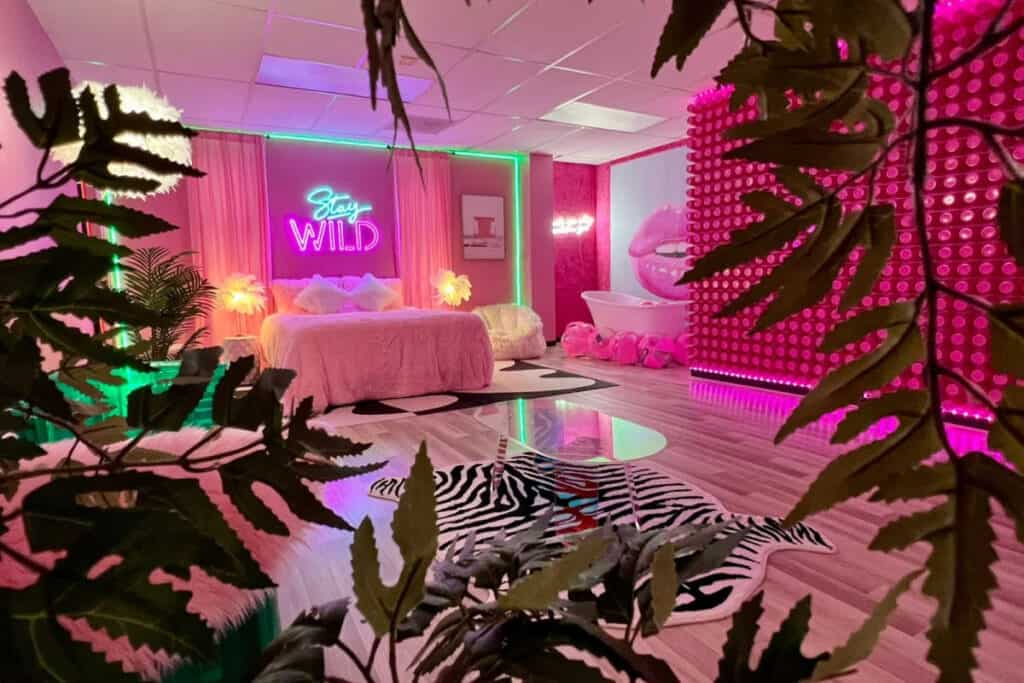 Zebras are unique fashion icons of the animal kingdom, thanks to their trademark black and white stripes. You can't go wrong incorporating zebra print into your party decor. It can help elevate the occasion. Fun zebra stripe decor includes tablecloths, banners, or even party hats for guests. And, of course, nothing says you can't rock zebra-inspired fashion for the occasion, either. 
4. Bring on the balloons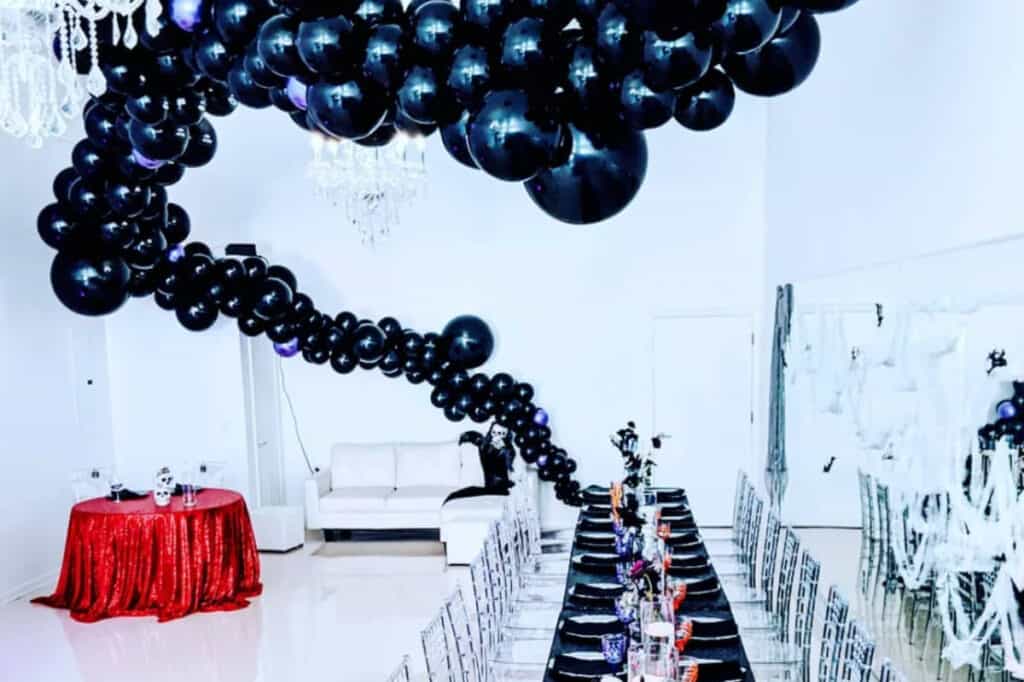 Nothing screams "celebration" like balloons. So, bring on the black and white balloons at your party!
A balloon arch is one of the most popular ways to use balloons in your decor, but you can also use balloons to make more intricate and dramatic designs, like spirals or meandering balloon banners. It's timeless black-and-white party ideas like this that elevate your party decor. 
5. Black and white ball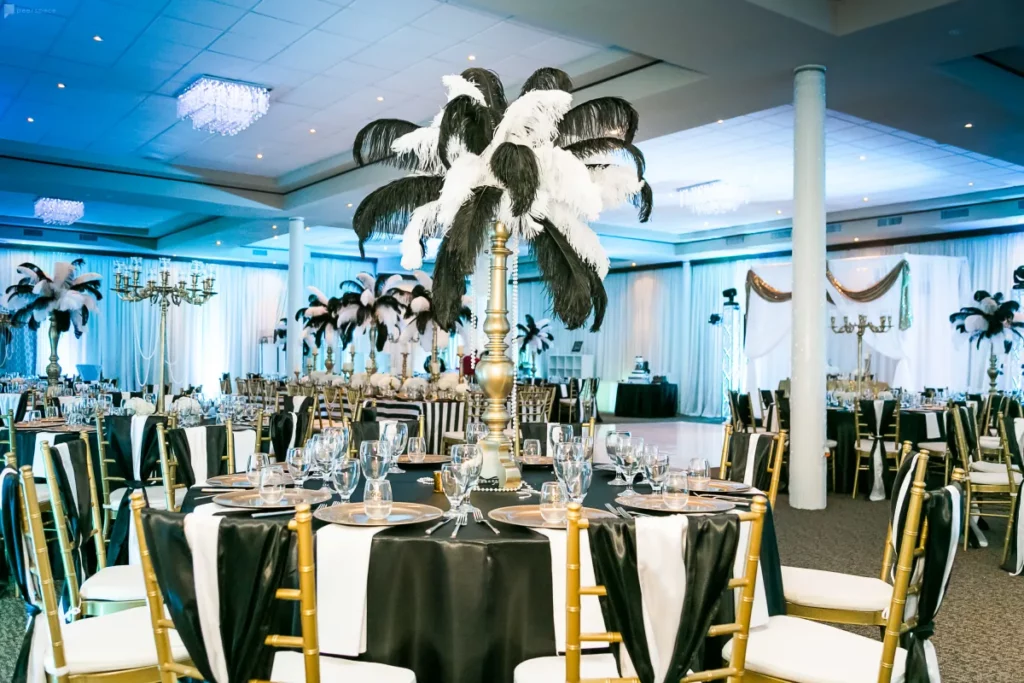 A ball is one of the most classical ways to celebrate a black-and-white event. After all, the high-contrast color palette lends itself perfectly to dramatic, upscale events. 
Ask your guests to come dressed in either black or white attire, then see how everyone interprets the theme. If you want to add an extra touch of playfulness, try making it a black and white masquerade ball. 
6. Serve Oreo-inspired treats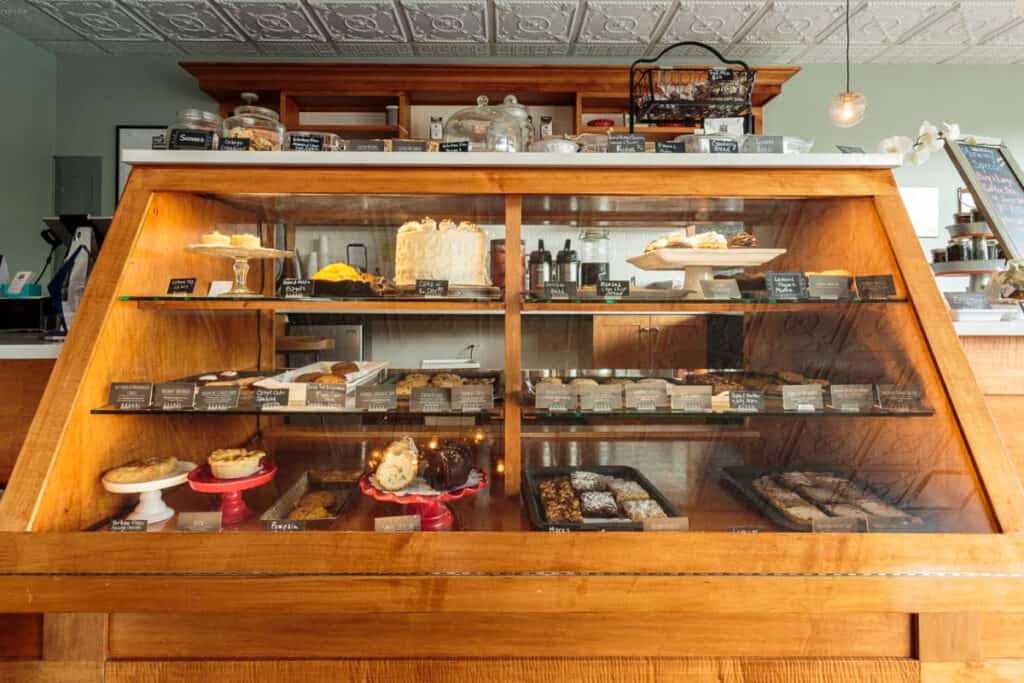 Oreo isn't just milk's favorite cookie. It's also one of the most recognizable black & white foods on the planet. That makes it awesome for a party treat. 
Luckily for you, Oreos lend themselves perfectly to all kinds of baked goods — like cakes, pies, bars, and other delicious party treats. 
Not much of a baker yourself? No problem. If you booked your venue with Peerspace, then you can ask your venue's local host to help connect you with a local baker. It's a wonderful time-saving perk to booking your venue with Peerspace. 
7. Let your gothic style out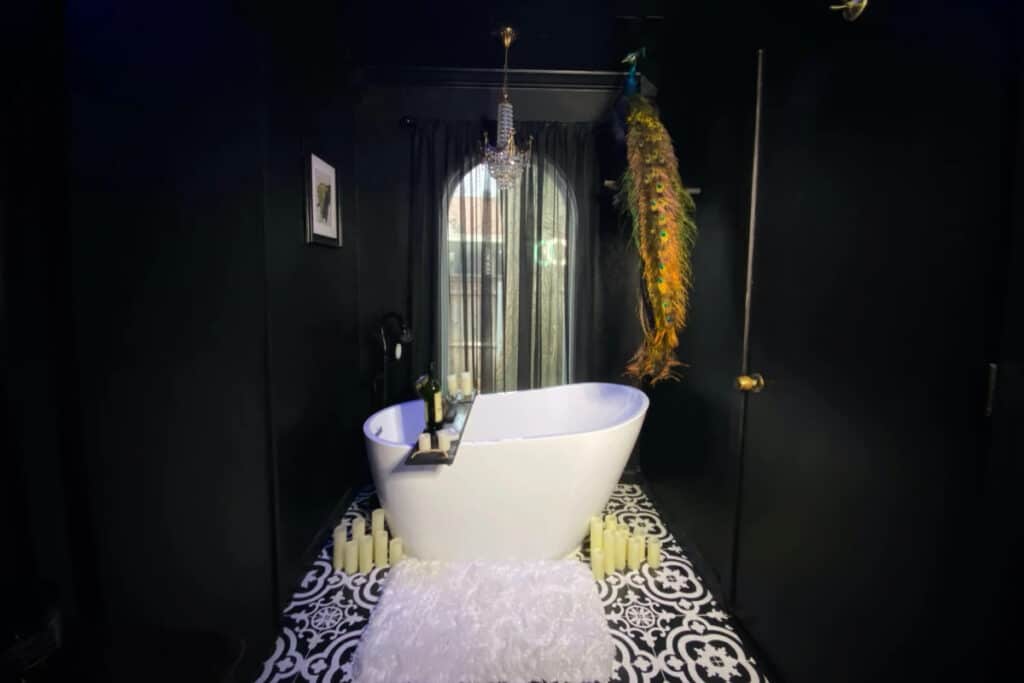 When you think of the color black, goth fashion movements might come to mind. Embrace them by throwing a goth-inspired black-and-white party. This can be a fun opportunity for you and your guests to try out an alternative fashion style you might not normally go for. And who says goths can only wear black? 
White gothic fashion is a thing, and it would be totally fun to test it out with creative black-and-white party ideas like this. 
8. Add a pop of red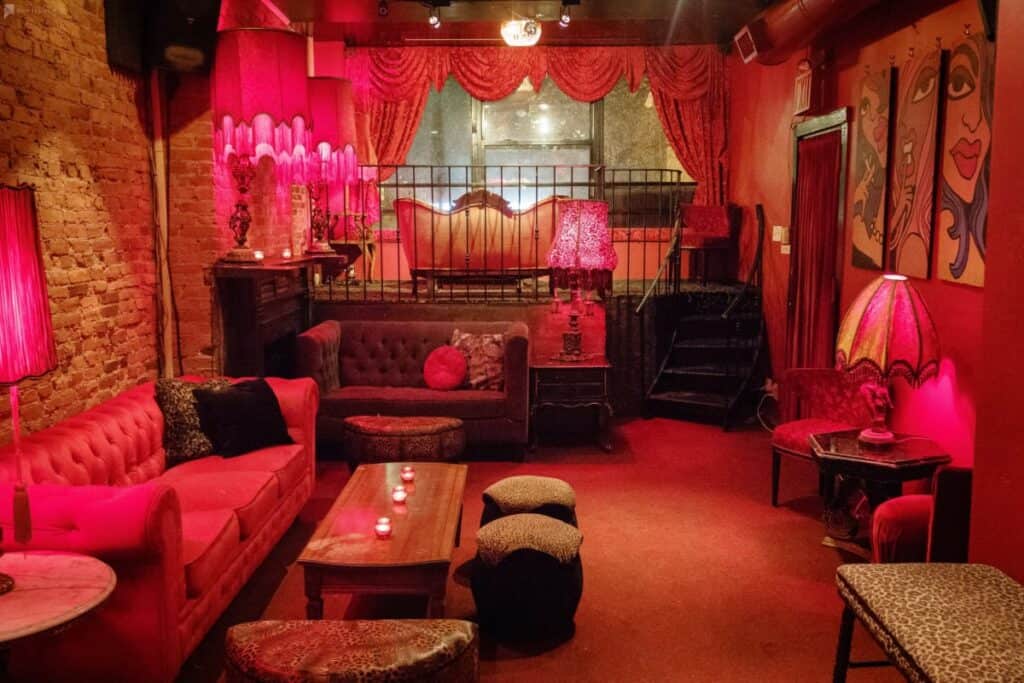 Black and white are the key colors of your decor, obviously. But consider adding a pop of red to break up the black-and-white monotony. Even something simple like red floral centerpieces can add a focal point to your party decor — and send your design to the next level. 
9. Yin and Yang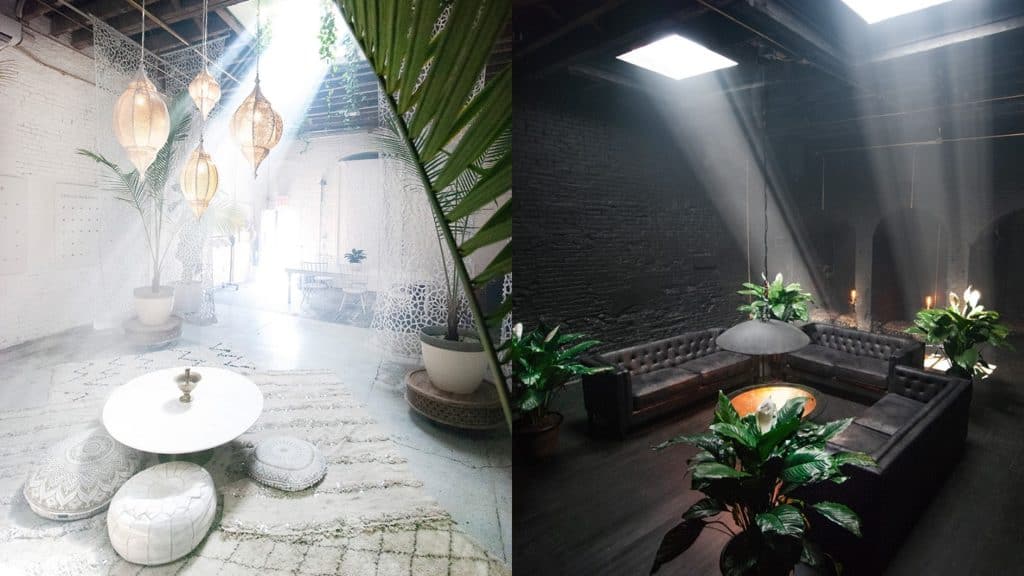 The yin and yang is one of the most easily recognizable black & white symbols in the world. So, try incorporating it into your party decor. 
Beyond just looking cool, yin and yang represent balance and the relationship between order and chaos. Those are fun ideas to play up in party decor, like having a "chaotic" section at your party to contrast with an "orderly" one. You could also draw on inspiration from Chinese design style to inspire your decor, making it one of those fun international black-and-white party ideas. 
10. Throwback to black & white Hollywood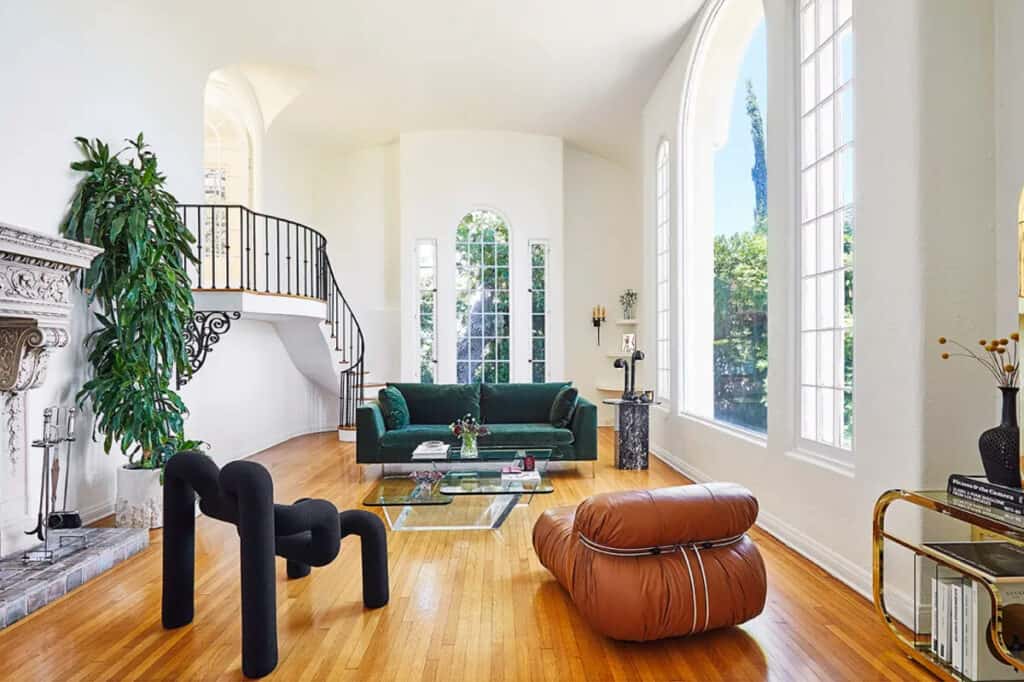 If you're a film buff, why not celebrate the best of old Hollywood with a black & white movie-inspired party? 
There are a ton of awesome black & white films to choose from as a theme — from classic romances like Casablanca to nail-biters like Psycho. Pick a movie, and let the old Hollywood glam inspire your black & white party time. 
11. Watch classic black and white movies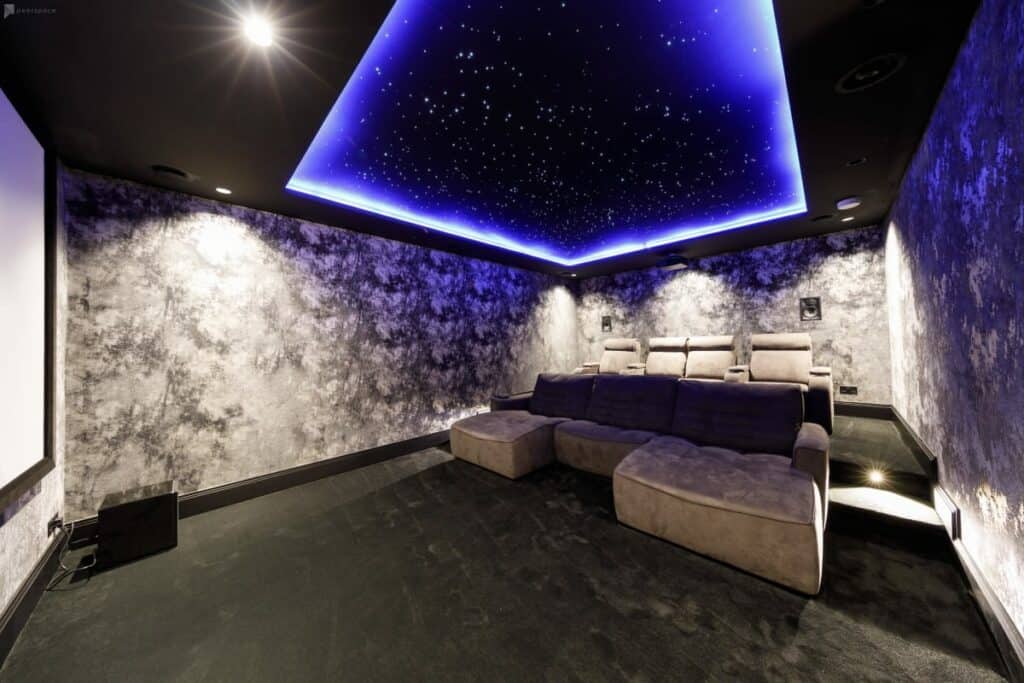 Of course, you could always take things a step further and actually watch your favorite movies. Just pick your favorite black & white movie, and scout out a Peerspace home theater to capture a movie theater experience. 
You can even make fun black & white popcorn for the event with semi-sweet and white chocolate chips.
12. Snap photos at a blackout studio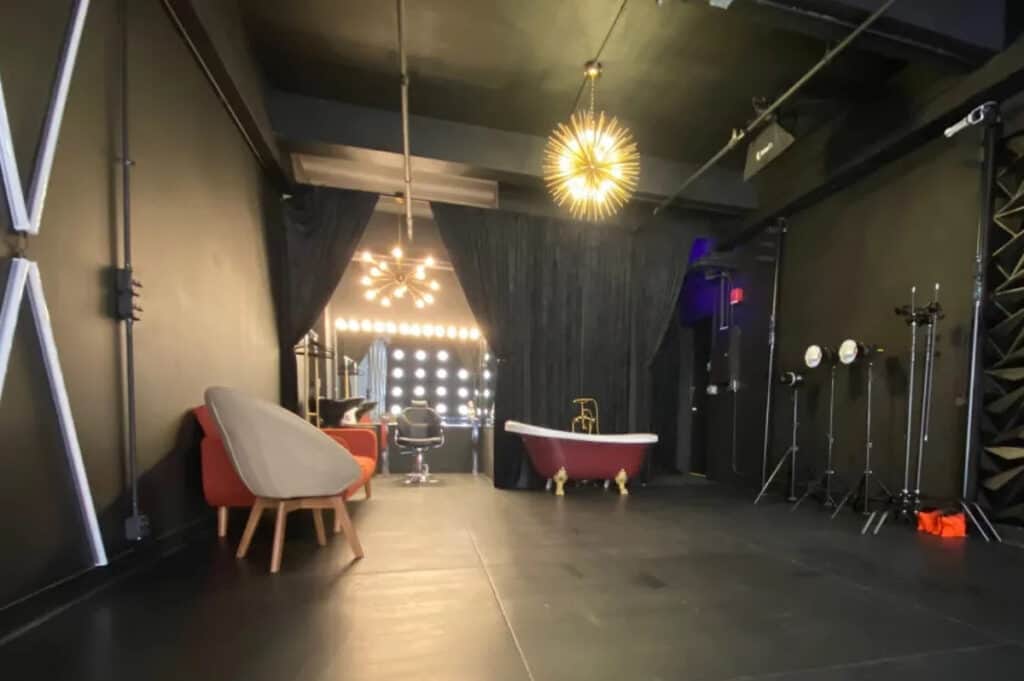 If you want to capture memories at your black-and-white party, try setting up a photo booth. The same black and white party decorations you used across your venue can help decorate your photo booth — like balloons, zebra prints, and flowers. 
Or, if you want to take things further, try hosting at a Peerspace venue with black or white photo backdrops. Not only does it give you a fun place to capture memories, but it also gives you a way to immortalize a fun and memorable night forever.