Are you throwing a baby shower in the fall, or is someone throwing one for you? Consider yourself a lucky mama – autumn is a splendid season to gather with friends to celebrate your upcoming new addition. There are so many creative fall baby shower ideas – here are 12 to help inspire you.
One of the best ways to make your fall baby shower ideas special is to host it in a refreshing location. Peerspace, the internet's largest peer-to-peer venue booking platform, provides thousands of creative spaces in hundreds of cities in several countries around the world. You can rent mansions, backyards with swimming pools, pop-up retail shops, and art galleries, to name a few places to host your fall baby shower.
Just visit Peerspace.com, and search for venues in the city where you want to hold the event. Enter the date you want to host the baby shower and approximately how many guests you're anticipating. From there, you can peruse all the creative venues available for your shower!
2. Host in a vintage Queen Anne home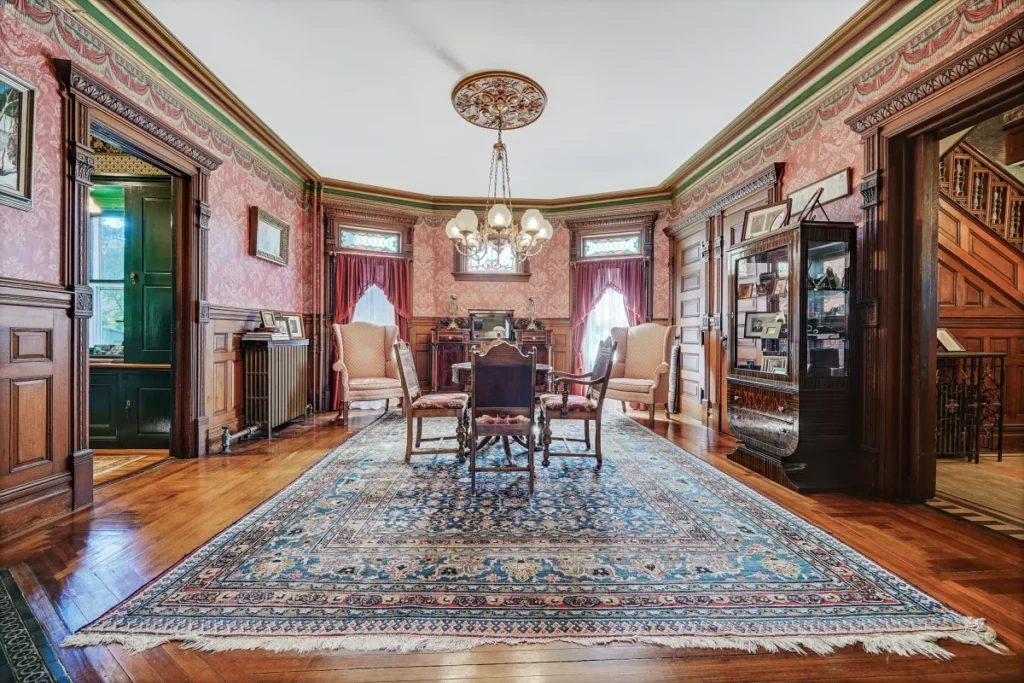 Certain architectural styles are exquisite for hosting special events. Here's one of the best fall baby shower ideas – rent this quaint Queen Anne home on the New Jersey waterfront where you can host up to 40 guests. Gather on the huge front porch or in the lovely garden, or use the stunning interior space with its vintage décor elements.  
3. Book a southwestern adobe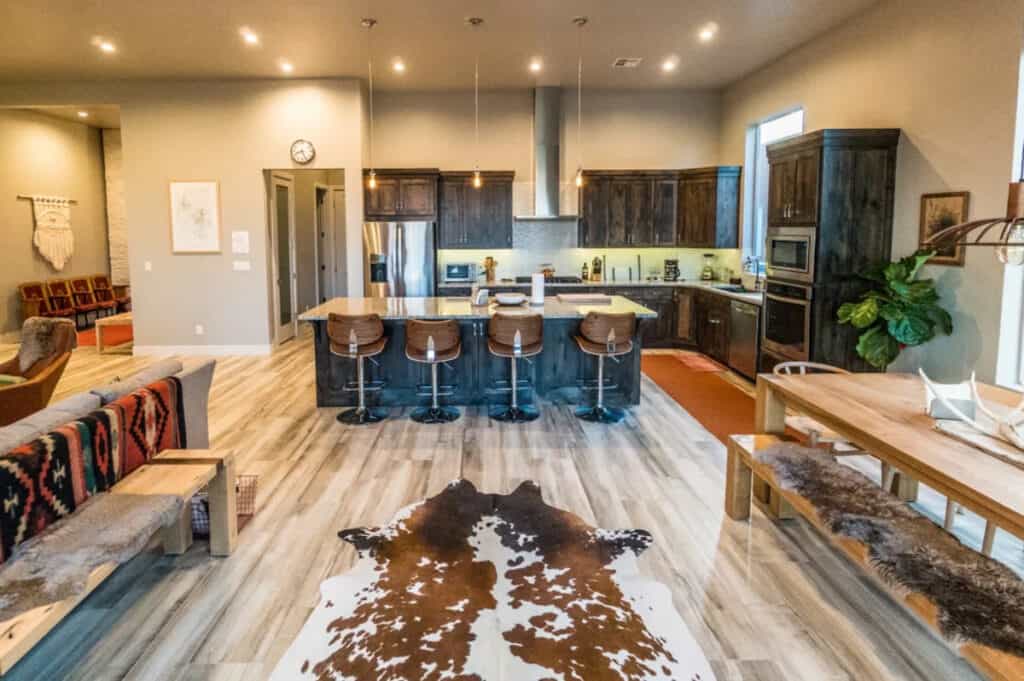 Fall is the best time to visit the US Southwest – the air is crisp, the heat has dissipated, and the landscape glows in full splendor. Host a smaller baby shower in this contemporary Hurricane, Utah adobe home. Vistas extend all the way to Zion National Park, and the interior space is one for the baby books. Grill dinner for up to 15 people on the provided barbecue, and savor the fall sunset as you dream up baby names and play all those fun shower games.
Not focusing on gender so much? Then you need to peep our neutral baby shower ideas to explore this trend further!
4. Celebrate in a gorgeous barn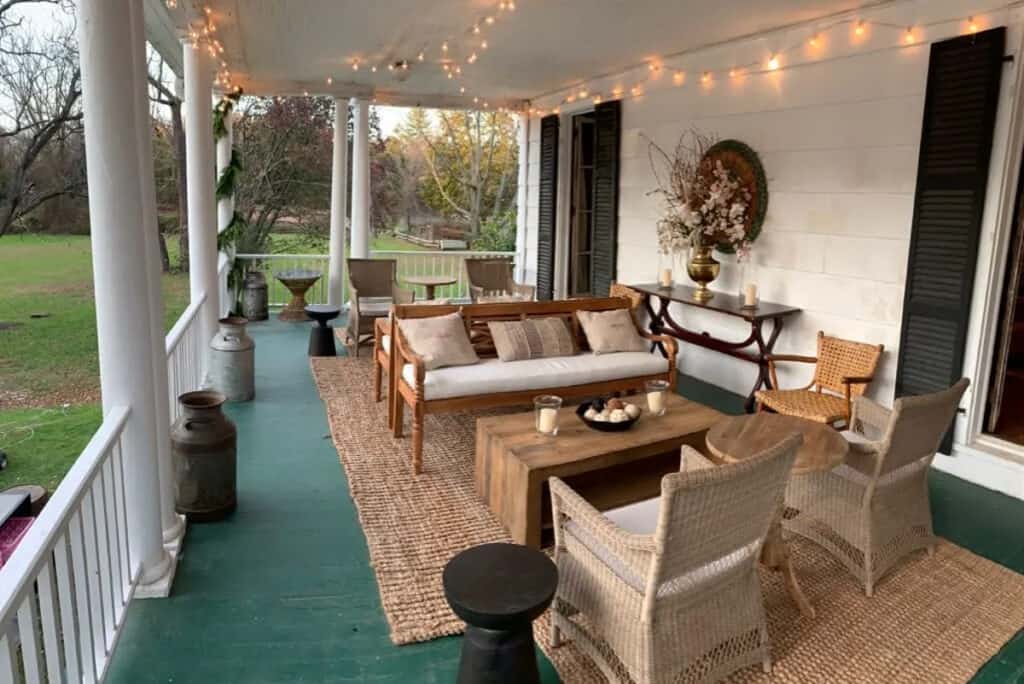 New Yorkers, rejoice – this stunning Long Island renovated barn awaits your fall baby shower. Imagine the tables decorated in browns, golds, and maroons, with the autumn leaves changing all around you. The sprawling equestrian grounds can accommodate a garden party of huge proportions, but if the air is a little too brisk for comfort, the property's vast interior space awaits your baby shower.
5. Garden baby shower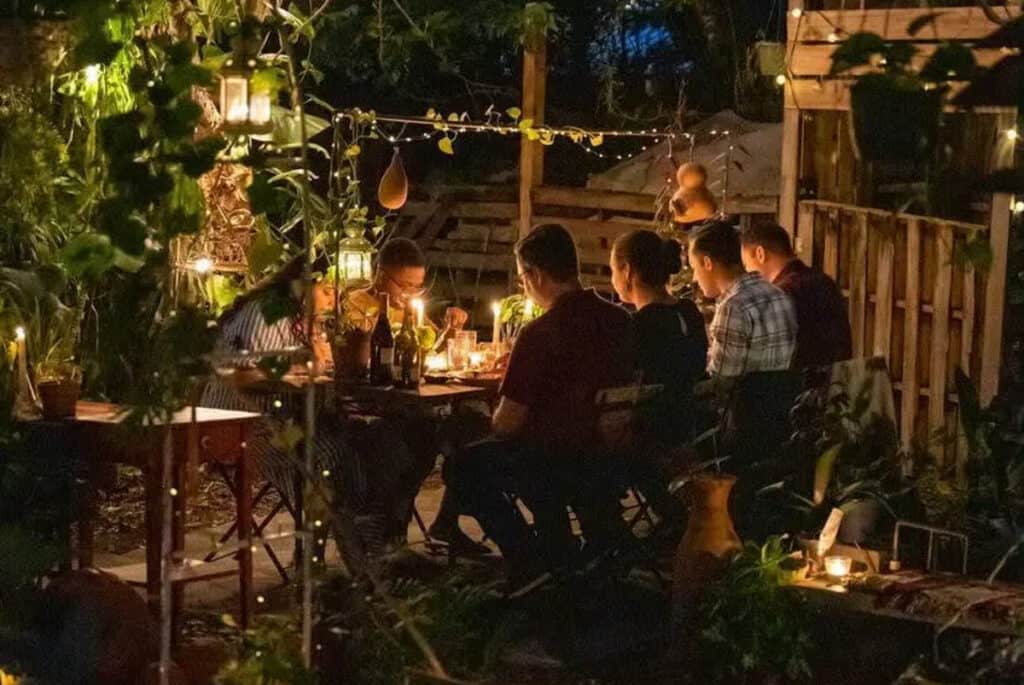 Imagine hosting your fall baby shower in a backyard garden like this tropical paradise in Winter Park, Florida, less than an hour from Walt Disney World. The weather will be perfect in the fall season. Seating is already set up in the urban paradise, which has hosted innumerable events, including baby showers. The Peerspace booking host can provide add-on amenities ranging from catering to audiovisual gear.
6. Formal fountain landscape
To host your upscale outdoor fall baby shower ideas, book this Peerspace garden in Arcadia, California. Its centerpiece fountain and crystal blue pools, and manicured hedges will make a perfect backdrop for a gathering of about 15 attendees. Celebrate the upcoming birth in high style by utilizing the gazebo and high-end outdoor furniture. Situated at the base of the mountains outside Los Angeles, the weather is sure to cooporate.
7. Beloved Chicago event space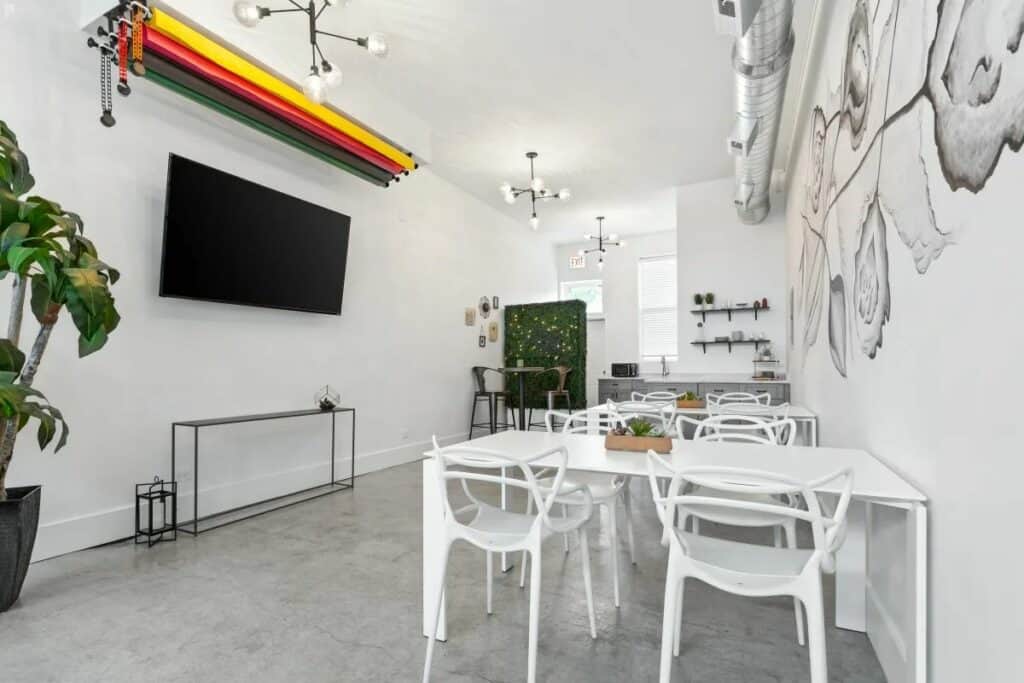 Book this Chicago event space for your fall baby shower well in advance – it is Peerspace's highest-ranked venue for showers among literally thousands of bookings in several countries.
One of the best parts about using Peerspace is that most listings highlight honest reviews from previous renters of the space. This Chicago space has earned rave reviews.
For example, CEO Erica S. had this to say:
"I absolutely love this place. Everything was nice and clean. I love that it has extra tables and chairs the back. The wall painting is gorgeous. Everything looks just like the pictures."
It's an ideal setting for a smaller gathering, and it comes fully equipped with everything you'd need to make the shower a success. And although the decoration is already on-point, no doubt you can make it feel a little more autumnal by scattering around some small pumpkins, gourds, and festive florals.
8. Chippendale renovated warehouse
Aussie Mama and Baby-to-be will love their fall baby shower to be hosted in this lovely Sydney-area artsy warehouse space. The historic Chippendale venue has incredible light and architectural features. The hosts welcome mid-sized gatherings of up to 30 guests, who can walk to enjoy excellent nearby cuisine after the shower.
9. Tropical shower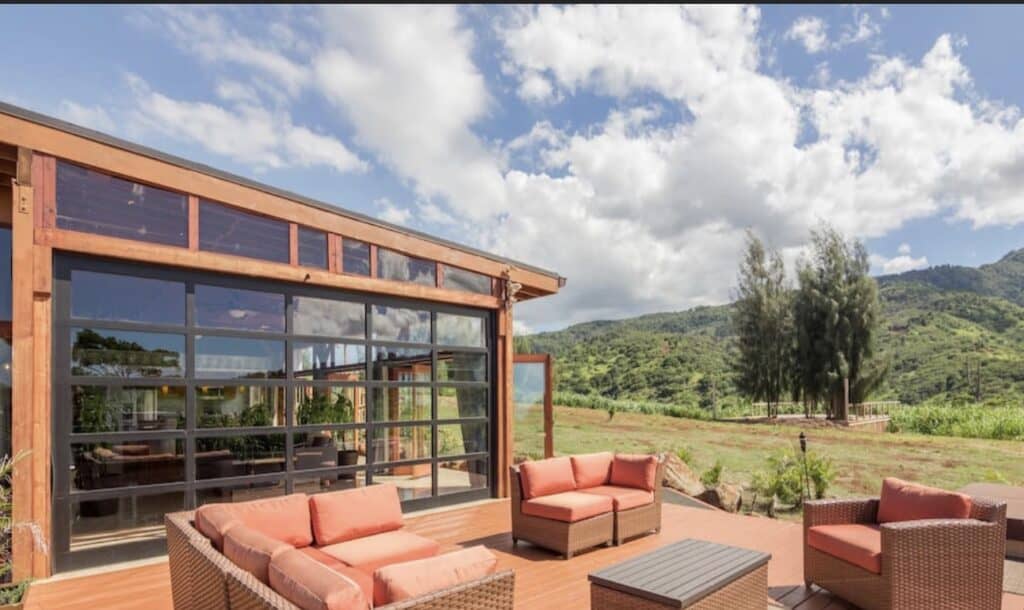 For an exquisite destination baby shower venue to live out all your fall baby shower ideas, book this stunning Oahu outdoor space. It boasts views of the verdant Waianae Mountains and the Pacific Ocean. While it's never a traditional autumnal fall season in Hawaii – with hayrides and harvests – guests won't miss it at all. Rather, they'll be blown away by the absolute beauty of the setting.
The booking includes usage of the gazebo, lawn, and outdoor patio, and the hosts can connect you with local purveyors of amenities like tables, chairs, and food.
Check out these fabulous baby shower decoration ideas to make your venue shine!
10.  Beach house baby shower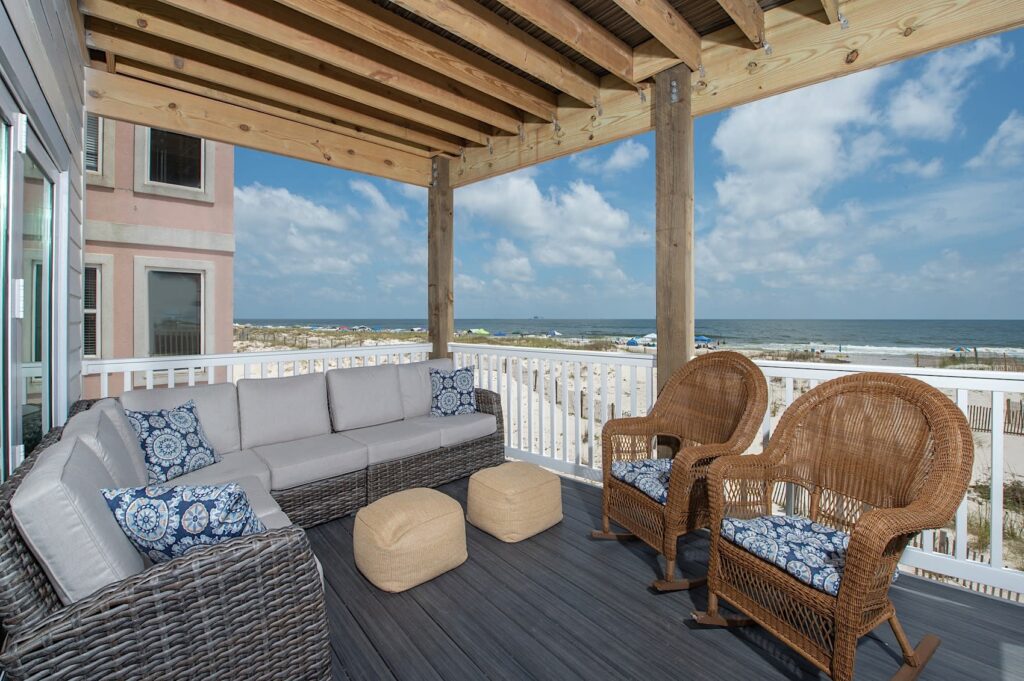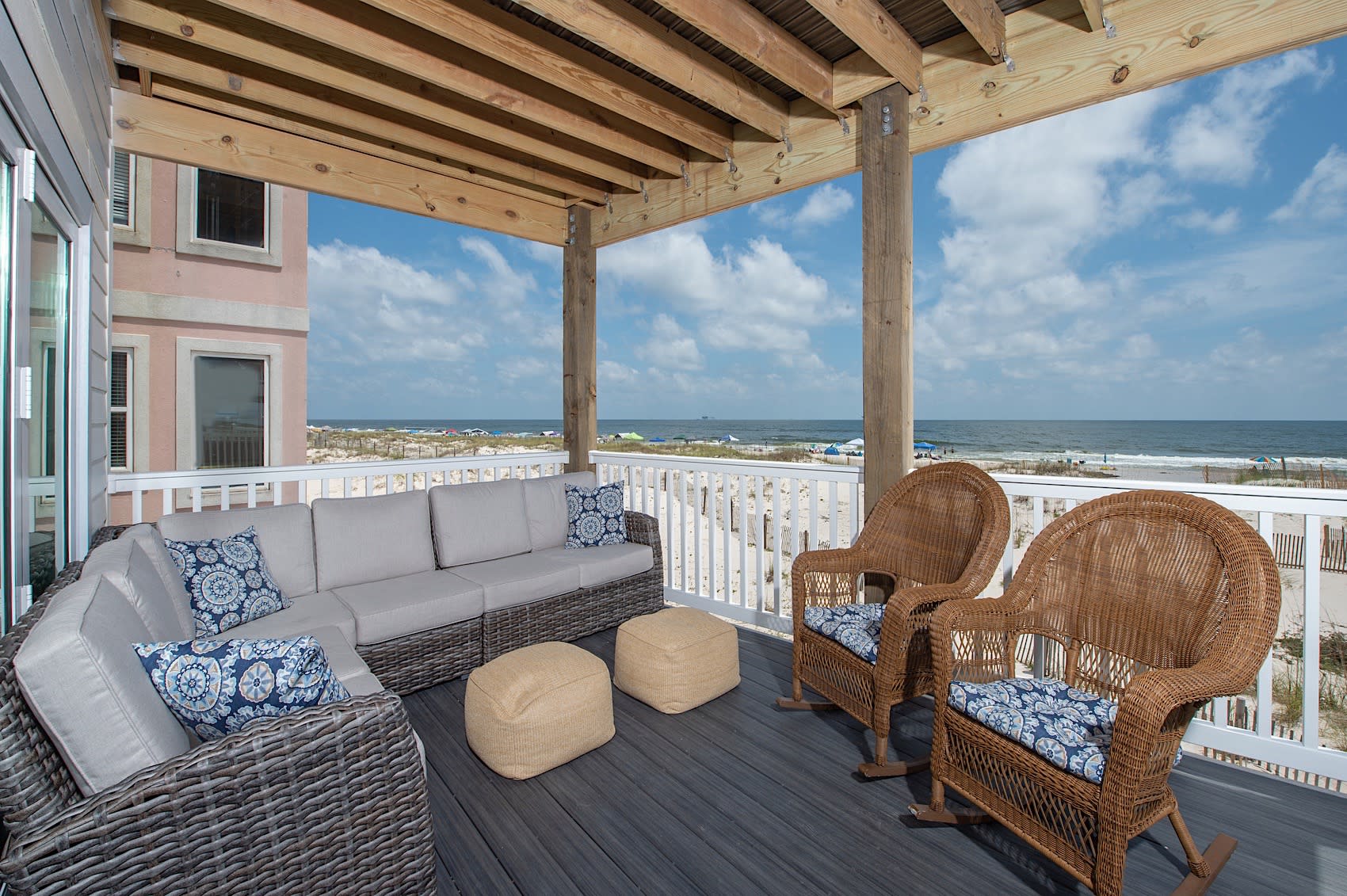 Imagine all the baby shower games you could play at this Gulf Shores, Alabama, beach bungalow. Yes, you read that right – there's not only a beach in Alabama but one of the most pristine white sand beaches in the continental US. The home sits right on the coast, with the emerald green sea just a stone's throw away.
Truly well-equipped, the house can accommodate a super fun baby shower with space for up to 50 people. Decorate with sea-themed arrangements that guests can take home. Autumn is probably the perfect season to gather on the Gulf Coast, with light cool breezes and subtle color changes on the inland leaves.
11. New England architectural wonder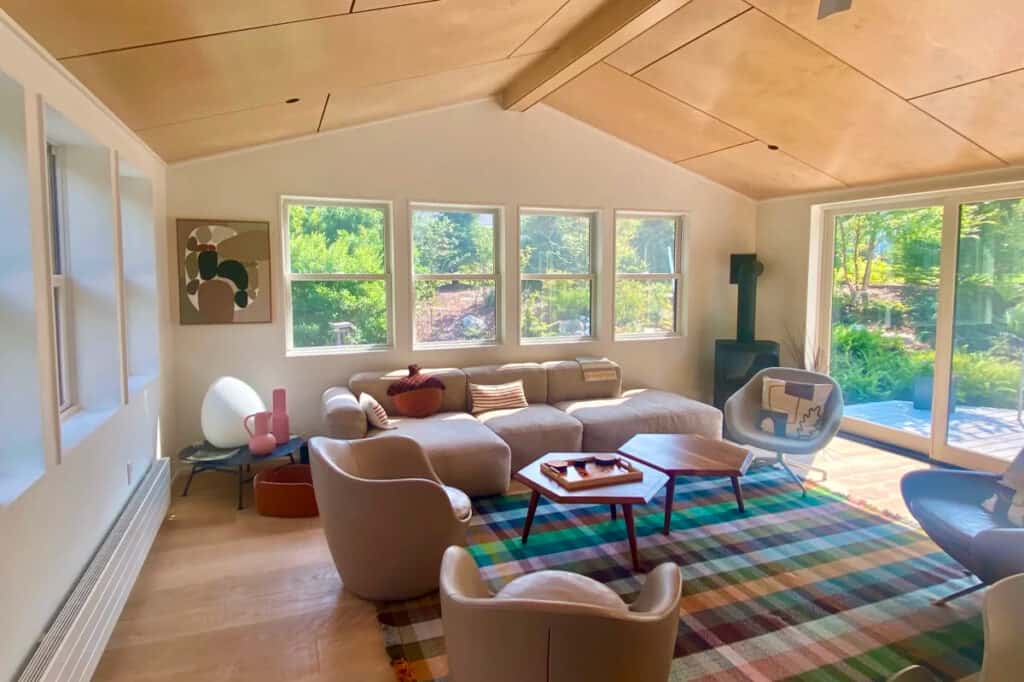 There is no place in the United States that evokes images of fall than New England, where the leaves are changing, snow is in the air, and days are sunny. Before folks bring out their winter gear and begin the process of hunkering down, a great fall baby shower idea is to host in a stylish home like this one near Bar Harbor, Maine.
Well-equipped and located within shouting distance of the harbor, this structurally interesting residence features lots of light and high ceilings. Included amenities are use of the kitchen, tables and chairs, and wireless internet. The home can accommodate 30 guests – just the perfect size for a fun baby shower.
12. Hip gallery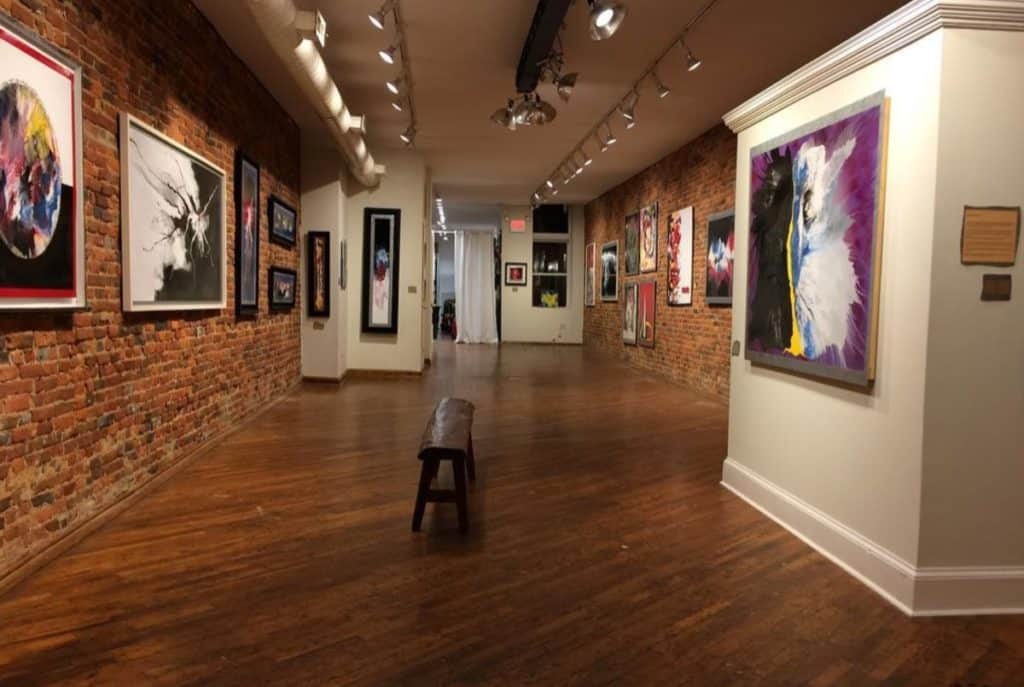 Philadelphia can get downright chilly as autumn approaches, so the best place to throw your fall baby shower is indoors. If mom likes art, consider hosting in this historic art gallery near world-famous tourist attractions. You won't need to do much in the way of setting up, as the art can serve as decorations, and the space comes equipped with tables and chairs for baby shower noshing.