Wondering if there's an Airbnb for gyms? We get it! There are lots of reasons why someone would need to rent gym space. Here are a few scenarios. Perhaps you're organizing a kid's birthday party for just a few hours on a Saturday afternoon. Or maybe you're a professional yoga teacher and need to reserve a weekly hour or two in a beautiful and relaxing yoga studio for your regular classes. Perhaps you're a personal trainer who works one-on-one with a client who prefers to have the weight room to themselves for a private workout.
Whatever your needs, Peerspace is like an Airbnb for gyms where all your gym reservations and special requests can be accommodated in hundreds of cities across North America and beyond.
Peerspace is the internet marketplace for event space, meeting venues, and even gym space rentals by the hour. It is like an Airbnb for gyms, but it is much more flexible and cost-effective. The Airbnb rental model is most likely for a 24-hour period. But nobody needs a gym rental for 24 hours straight!
With Peerspace, you reserve just the hours you need, so you're not paying for dead time.
Also, there's no membership structure, so no added membership fees or hidden costs. Peerspace also lets you reserve time where and when you like. In fact, you can feel free to try out different spaces until you find the gym that speaks to you.
Next, we'll discuss a few scenarios that may lead you to look for Airbnb for gyms. We'll also share Peerspace gym spaces that serve as the perfect venues for each scenario!
We discuss everything you need to know about gym pricing in our how much does it cost to rent a gym space resource guide!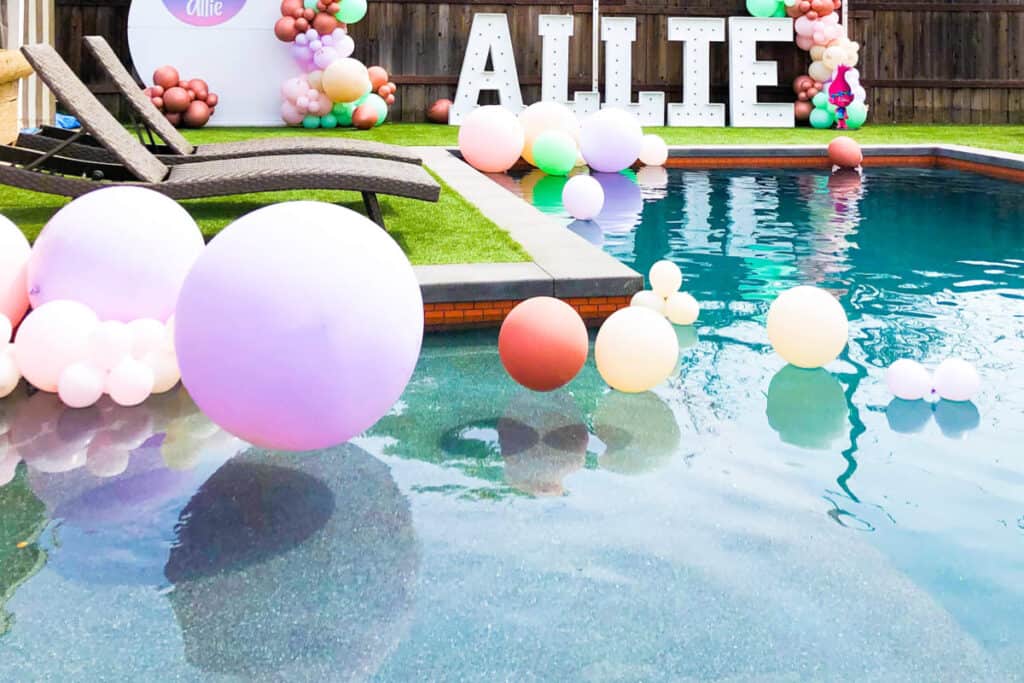 Whether you're turning 10 or 22 or 45, hosting your party at this unforgettable backyard event space in Los Angeles will be amazing! You can not only host an epic pool party scenario with a Jacuzzi and plenty of space for yoga and meditation. There is also gym equipment, so you can use that if you like. Located in Lake Balboa, CA, the numerous pictures showcase the fun and chic backyard setting. 
Another helpful feature when using Peerspace is that many venues have reviews from genuine renters. Here is one for this backyard pool venue from a Peerspace user who booked it for their birthday party. "The space is lovely and the pictures are an accurate representation of the place! It has a nice combo of lounge chairs and table seating. Everyone in the party was very comfortable. The pool floats are a great addition. The hosts are exceptionally quick with responding."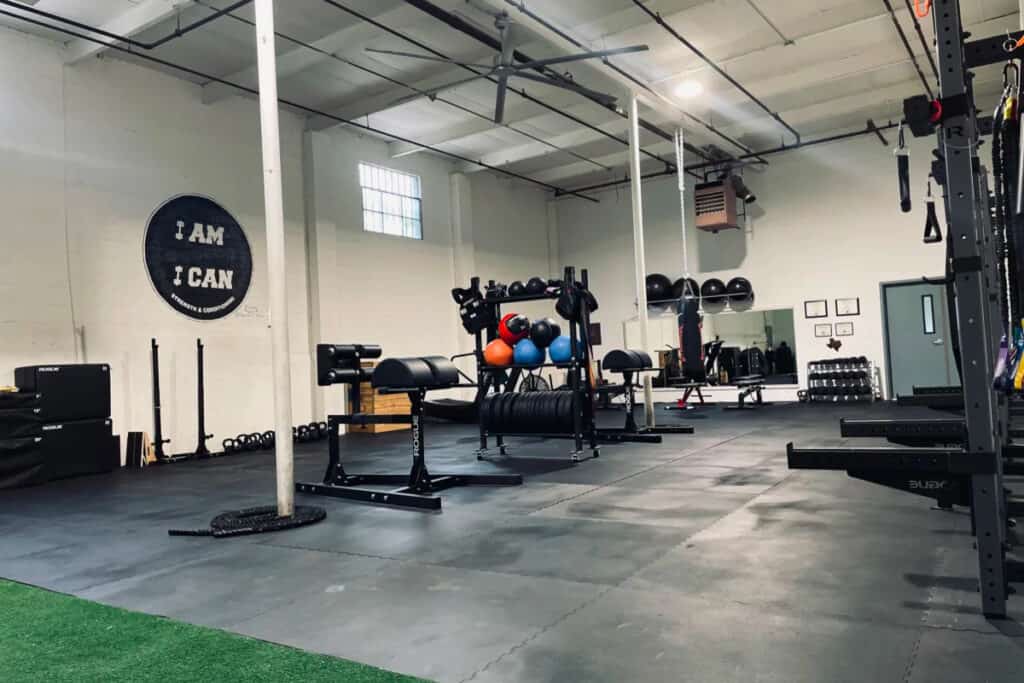 Hoping to host a unique corporate team-building event in Atlanta? Then you need to see this private gym in Adair Park. You can hire a facilitator and make use of the wide variety of gym equipment in this amazing space. While here, you can use the punching bag, the free weights, the barbells, medicine balls, and more. It can be a fun way to bond with your team while enjoying a bot of friendly competition!
In the words of a Peerspace reviewer: "The gym is extremely clean and well organized. They have everything you would need for a great workout or to train a client. I used this space to film a client's workouts and we had plenty of space. The host was great at letting us in on time and left us to work and did not crowd us. We are definitely using this space again."
Whatever you're looking for, Peerspace is like an Airbnb for gyms but much more competitive, and you only pay for the time reserved. No hidden costs!
Let's find you a private yoga studio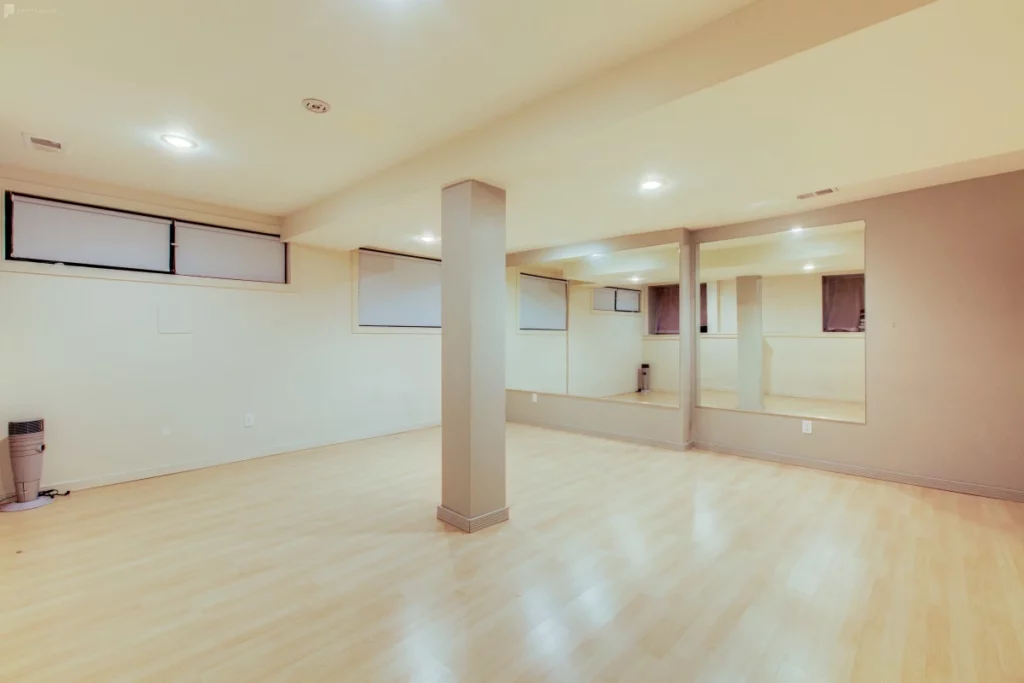 Perhaps you're a yoga instructor who needs to book space for regular weekly classes. Or maybe you're organizing your own bachelorette party and imagine a relaxing day of yoga and meditation with your friends rather than a night of raucous bar hopping. Whatever your needs, Peerspace is like an Airbnb for gyms, so you can find beautiful and well-equipped yoga studios in hundreds of cities.
For example, if you're in Chicago, check out this charming yoga studio in historic Old-Town Lincoln Park. The hosts describe it as "a boutique event rental space located in Old-Town Lincoln Park Chicago. It can be used for personal trainers, personally taught class rentals, many people use it for pre-bachelorette parties, kids fitness events, photoshoots, and more".
Talk about versatility!
If you're in Denver, Colorado, you'll love this Beautiful Yoga Space in the Heart of Historic Highlands Neighborhood (pictured above). The extensive pictures and accurate description reveal it to be a fun and funky studio. "This yoga space is located within a historic renovated home that is now a wellness center. It could also be used for personal training, various types of fitness classes, or meeting space. There is an attached bathroom with a shower, and another attached room that has an infrared sauna".
Who doesn't want to hop into a sauna after a yoga class?!
Personal training in your own private gym? Yes, please!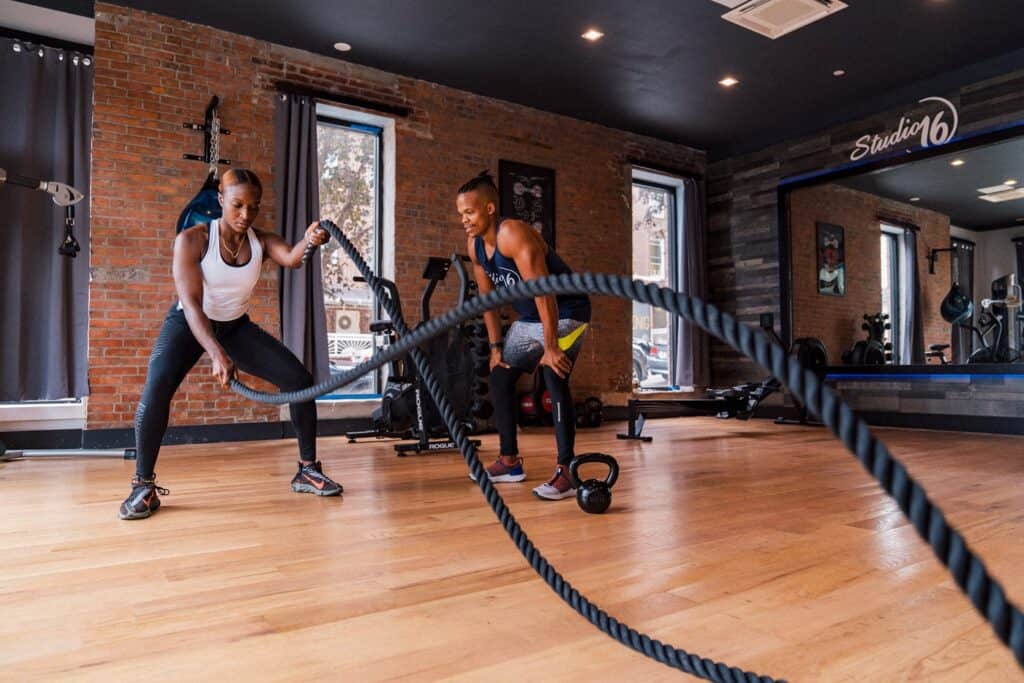 Let's say you make your living as a personal trainer but don't want to train your clients in a crowded public gym. Peerspace can hook you up with private gym space on an hourly basis. And you only need to reserve it for the specific hours you need for your clients.
This helps keep your overhead low and your profits high. Your clients will recognize your professionalism, and there won't be any waiting for the equipment, causing tempers to fray.
Here's an example of a private gym space in New York City available on Peerspace. A Boutique Fitness Studio in Lower Manhattan's Financial District where you can train your Wall Street clients by the hour. "This space is perfect for all types of group classes or space rentals. We offer 500 square feet of studio space. Additionally we have tons of equipment available to use for any type of HIIT classes. We are located in the heart of the Financial District. Our studio is filled with tons of equipment; however, we have shades and multi colored lights to set the mood for any group fitness class!"
It sounds perfect for individual or group training. Priced at $89 per hour, you can, of course, maximize your profits by leading group classes.
Check out our creative fitness photoshoot ideas to inspire your next production!
Peerspace is the Airbnb for gyms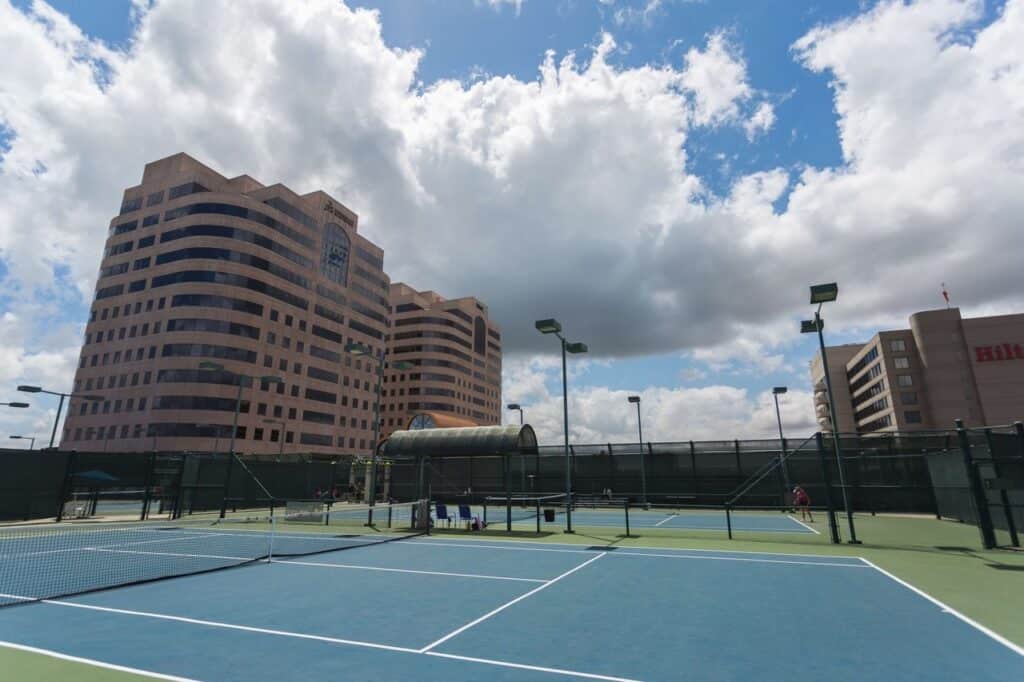 Whether you're an individual who wants to arrange a gym party or a trainer/instructor who needs private space to conduct your classes, Peerspace can accommodate you.
We have hundreds of different gym settings in cities and towns across the globe. Click any link on this page to begin your search. Simply enter your city, and browse the venue's listings to see each space's photos, amenities, and reviews. You can contact the space's host directly on the page, and the price is clearly stated there, too.
It's never been easier to book a gym space by the hour and get everything you want in the process!