Holiday event booking season for social and corporate events has begun. On the EventUp powered by Tripleseat venue marketplace, we see that planners book holiday events about three to four months in advance. This means that planners are on EventUp right now, browsing for the perfect location to hold their event. 
Are you seeing an uptick in holiday event leads coming in? We have created an event venue holiday planning list – make sure to check it twice, so you're ready to take full advantage of the holiday season. 
Here's Your Event Venue Holiday Planning List – Check It Twice
1 – 'Tis The Season For Holiday Events
The demand for parties during the holiday season requires organization and a game plan. With corporate spending growing above pre-pandemic levels by 55% for in-person meetings and conferences, we wanted to help you get inside the heads of corporate event planners. We surveyed 500 planners across the United States responsible for booking corporate holiday events to help you get your plan in place for a spectacular holiday season.
---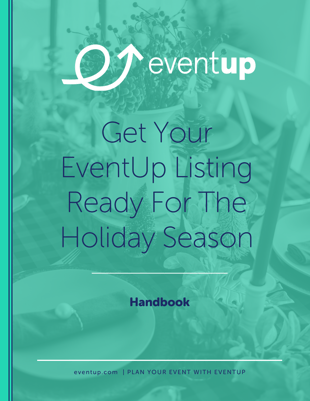 2 – Get Your EventUp Listing Ready For The Holiday Season
Typically during the holidays, how your business serves the community changes; this year is certainly no exception. Hours are extended to allow more foot traffic, promotions for gift card sales, menus are updated to include heartier warm meals to fight the winter cold, and your venue's calendar has buyouts or private dining bookings for holiday events scheduled through the end of the year. Learn how to optimize your EventUp listing for the holiday season. 
---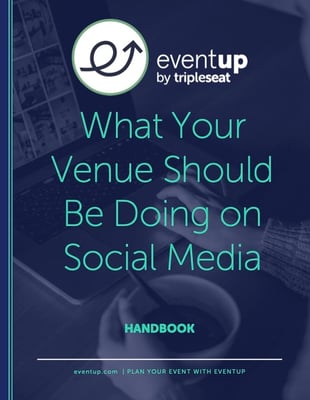 3 – What Your Venue Should Be Doing on Social Media
People spend more than 16 hours each week connecting with one another and brands through their social accounts, so not being active on social platforms and having a marketing plan is no longer an option. You have to show up where folks gather and introduce yourself and your venue. 
We have put together this handbook filled with tips on how to set up social profiles and post ideas to get the most out of your social marketing.
---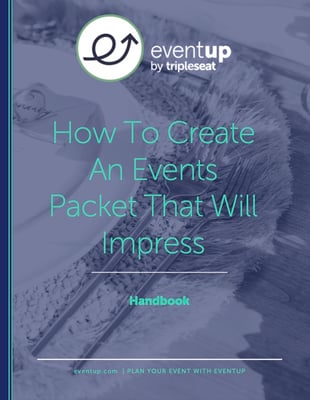 4 – How To Create An Events Packet That Will Impress
Your private events packet is probably one of the first things a potential client sees when considering whether or not to book your venue. It can be the first impression by telling others what you're about, what you offer, and how you're unique. A well-done private events packet shows off your aesthetic and your menu options and offers details to help someone visualize their get-together in your space.
In this Handbook, we've got expert tips, quotes from industry pros, and helpful ideas that'll allow you to create a stellar private events packet that stands out.
Are you ready to join the leading global marketplace for venues? Schedule a quick call with EventUp to learn and explore how you can collect more qualified event leads without ever having to pay for a lead or booked event commissions. It's time to EventUp!