Here are 12 60th birthday ideas for Dad that will allow the two of you to create wonderful memories together. 60th birthdays are a major milestone, so if you're planning a birthday celebration for your dad or just wondering how to make the day a special one in a more low-key manner (which some dads might prefer), we've got you covered!
For a couple of our 60th birthday ideas for Dad, we've also included links to Peerspace venue rental listings that would work well. Peerspace is the largest marketplace online for these kinds of listings, and the site's selection is incredibly varied while also being super easy to navigate.
1. Retro party – pick a decade!
For this 60th birthday idea for Dad, choose your dad's preferred decade and make it the theme of your party. One especially great way to take this party idea to the next level is by renting out a retro-style venue that suits the theme.
This retro-style speakeasy in Daytona Beach, Florida is an example of the kind of space we're talking about: "Each room is dedicated to a historical part of Daytona, Coca-Cola-themed decor, lounge area (sports bar & restaurant)."
2. Have a piece of personalized art created for your dad
A personalized work of art is a fabulous way to commemorate your father and his importance to you, and it's one of our favorite 60th birthday ideas for Dad. There are tons of places you can have custom art made, but here's a great example of what we'd recommend: this personalized map print from Places and Spaces Art Company on Etsy. It's an ideal choice for a meaningful gift, especially if your dad is someone who loves to travel.
3. Weekend getaway
Rather than throwing a party for your dad, maybe your dad is more the kind of guy who would enjoy a few days on vacation with just the two of you or with both of your spouses for a four-person trip. Where you go will, of course, depend on what kind of interests your dad has.
For instance, maybe a big city to visit art museums or a wilderness cabin if he's more of a nature-loving guy. Just be sure to pick a destination that both of you will enjoy.
4. Buy him a gift even if he says he doesn't need one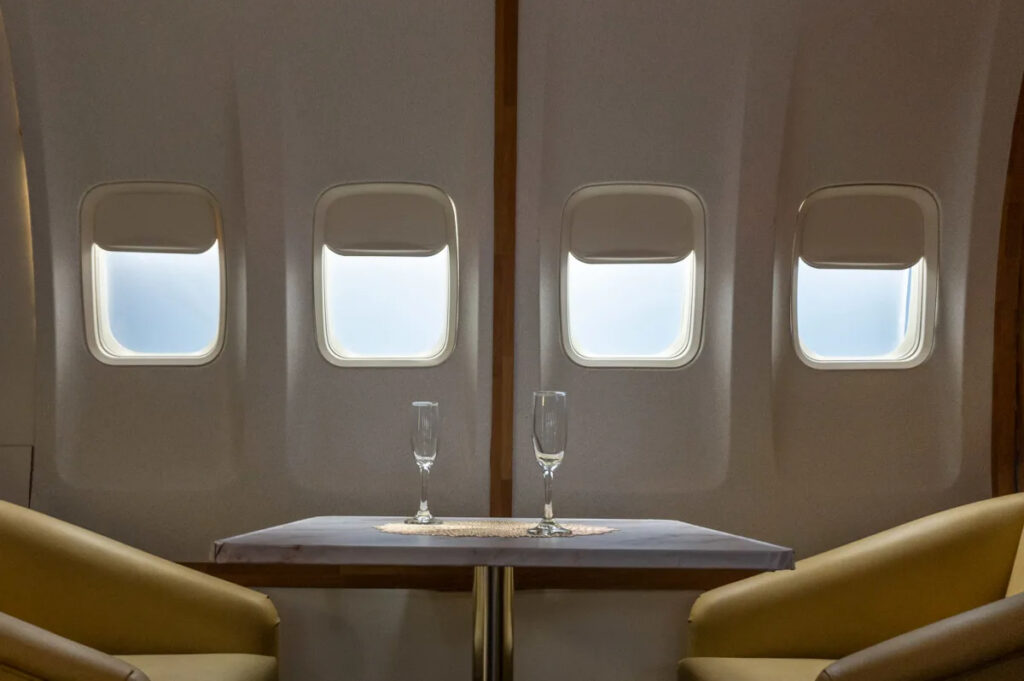 Some dads are the type to deny that they need a gift, and they'll say they're just happy to spend time with you or something along those lines. If you pick the right gift, though, we're pretty sure he'll still be happy to receive it despite his protestations. If you need help locating a gift like that, here are "60 unique gifts for the dad who claims he wants nothing," from Oprah Daily.
For instance, if your dad wears glasses, they suggest a Warby Parker gift card to encourage him to buy himself a new pair of high-quality and stylish frames. Or, if he likes to travel frequently, this JungleGiftsStore leather man's washbag gift set is another classy choice.
5. Give him some high-quality socks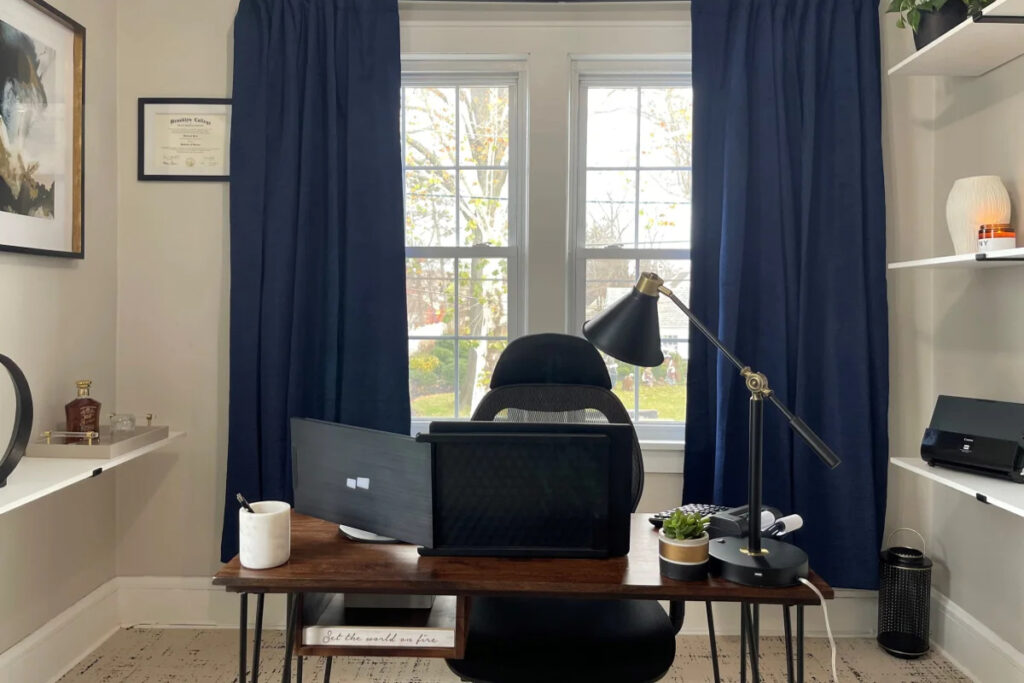 Dads tend to appreciate simple things like a good pair of socks, especially as they get older. Spend a little (or a lot) more than you would normally spend on several pairs of really luxurious socks, such as these beautiful Lona Scott cashmere socks made in Scotland. Every time he puts on your thoughtful gift, he'll be reminded of how much you care about him!
6. Collect 60 birthday messages from 60 friends and loved ones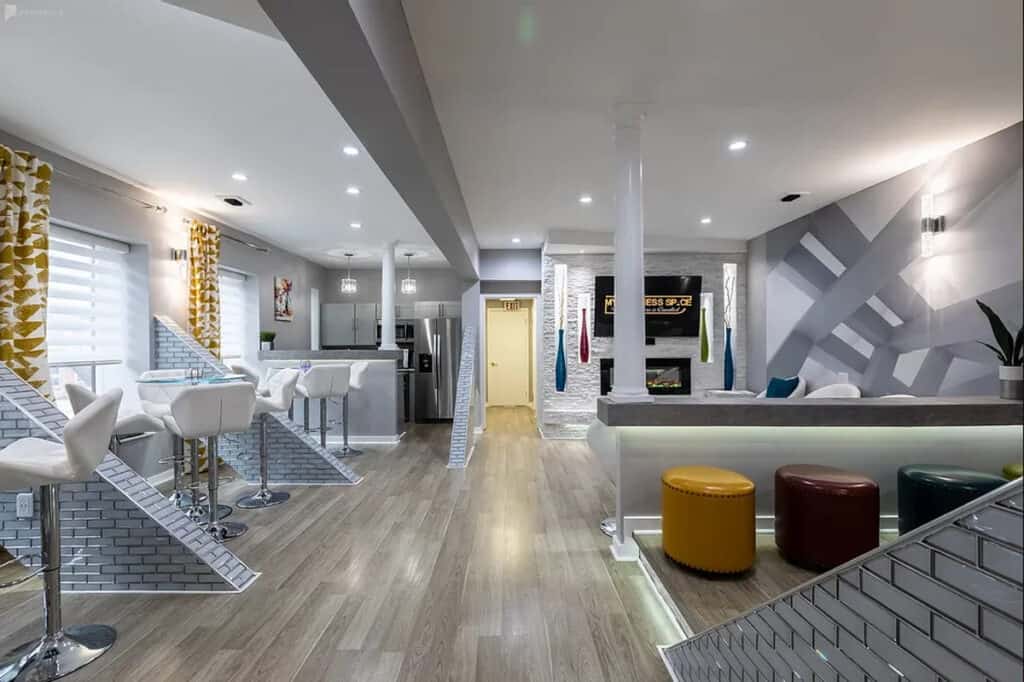 This fabulous suggestion comes from Birthday Inspire. "Make 60 envelopes and make 60 close people to your dad write messages for him. Put it on a wall or a table where friends and family gather to honor his milestone day."
This will make the perfect display for a party and will ensure that your dad knows how much the people in his life love and care about him.
7. Movie night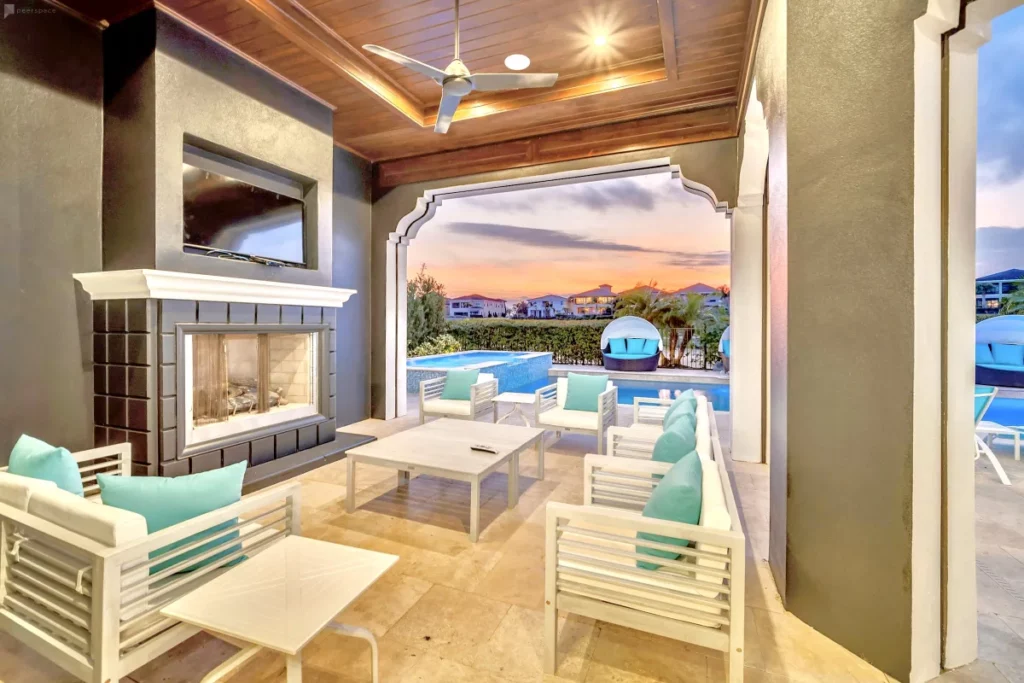 Is your dad a movie buff? For instance, has he been sitting down and watching all three Godfather movies in a row for as long as you can remember? If so, a movie night – whether it's just the two of you or a whole big party with lots of friends. It's an awesome 60th birthday idea for dad.
8. Hire a band for his party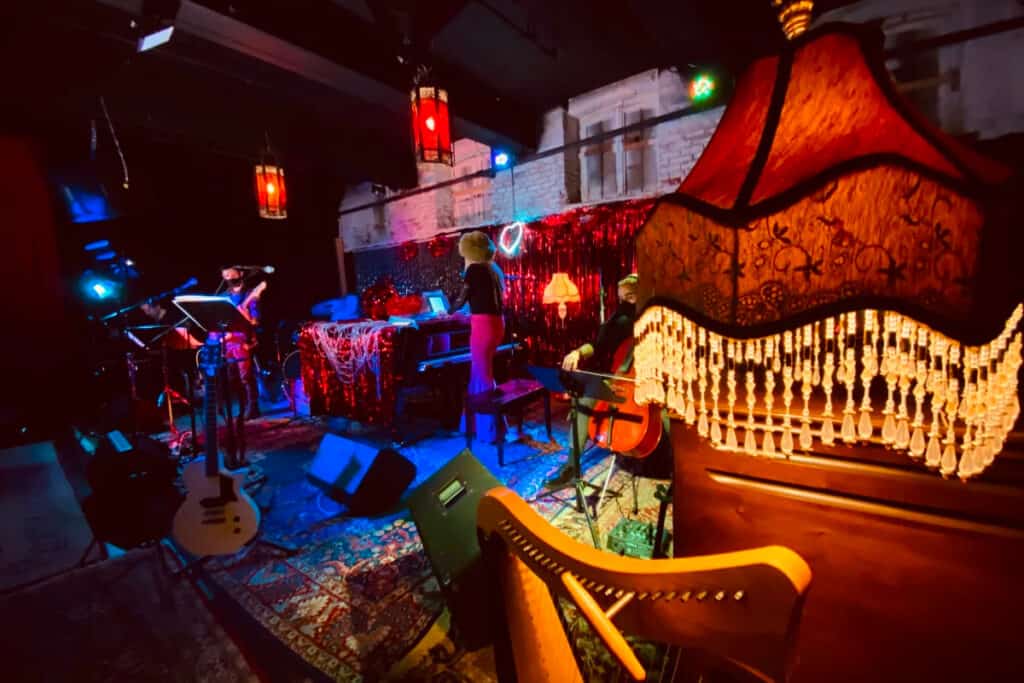 If your dad is older and he enjoys music, he'd probably appreciate the immediacy and tangibility of live music more than a pre-made playlist over a set of speakers. Be sure to pick a band that plays the kind of music he enjoys, whether that's jazz, rock 'n' roll, or Grateful Dead covers.
9. Classic dinner party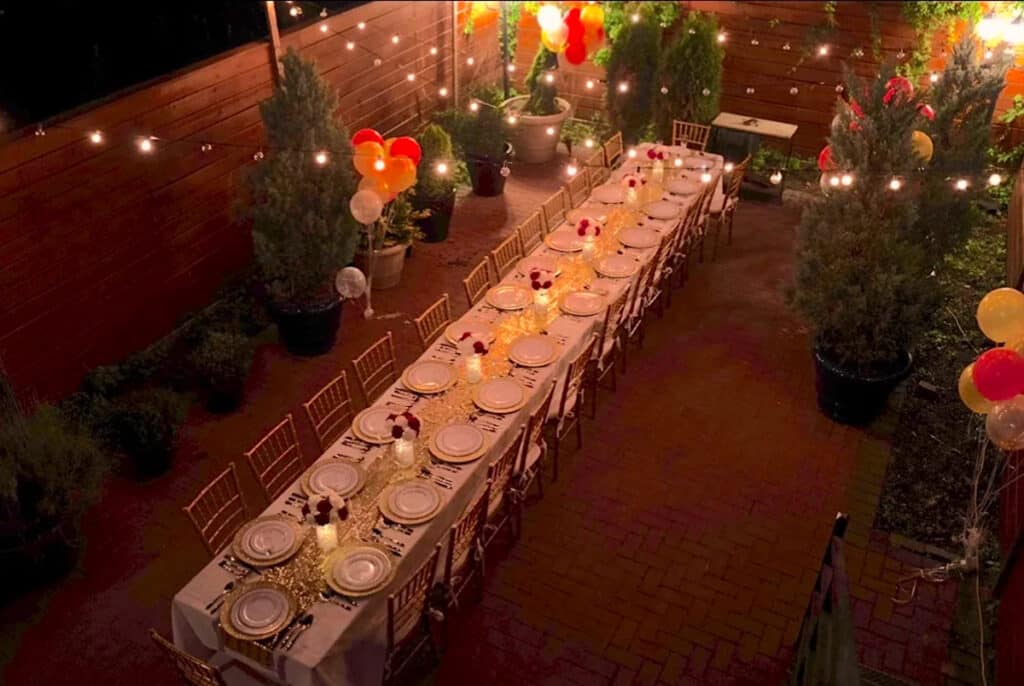 Some of our dads aren't into big parties and prefer smaller, more intimate gatherings of less than 10 people. For those of us whose dads fit this description, a dinner party is an unbeatable way to mark this birthday milestone, especially for Dads who enjoy fine dining.
To make this idea extra special, consider hiring a chef to come into his home and prepare the food for the evening.
10. Surprise party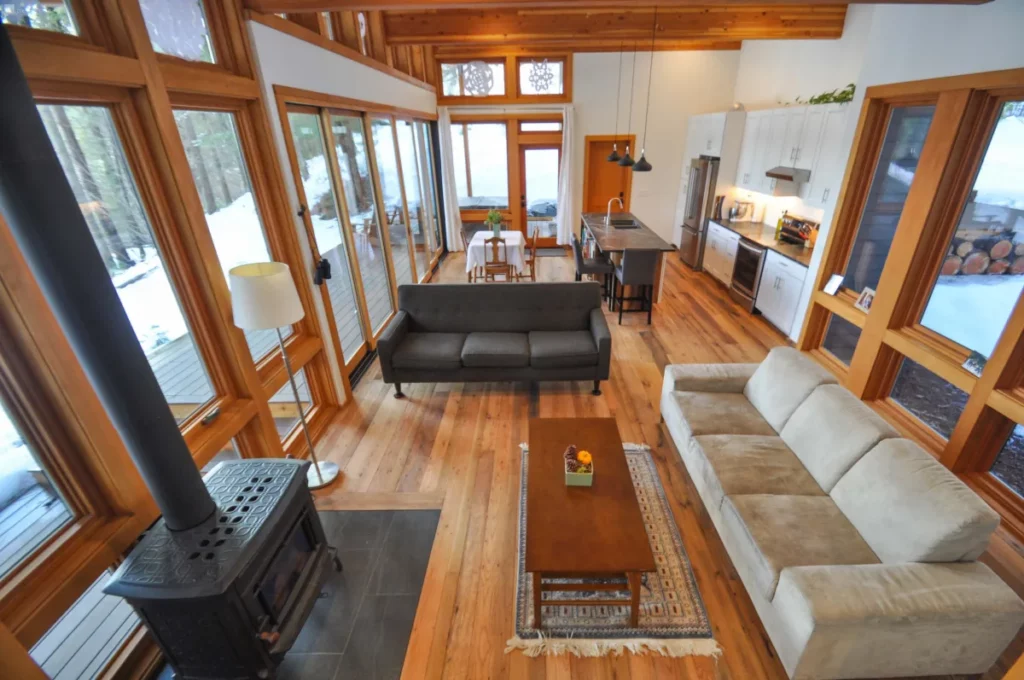 This idea is best if your father will find it hilarious and really appreciate the extra effort involved in planning a surprise. For instance, you can tell your dad that you're going out to dinner with just the two of you. Then, when you get there, all your guests are there, and he's completely surprised.
Just make sure nobody lets the secret slip before the big day!
11. Boat cruise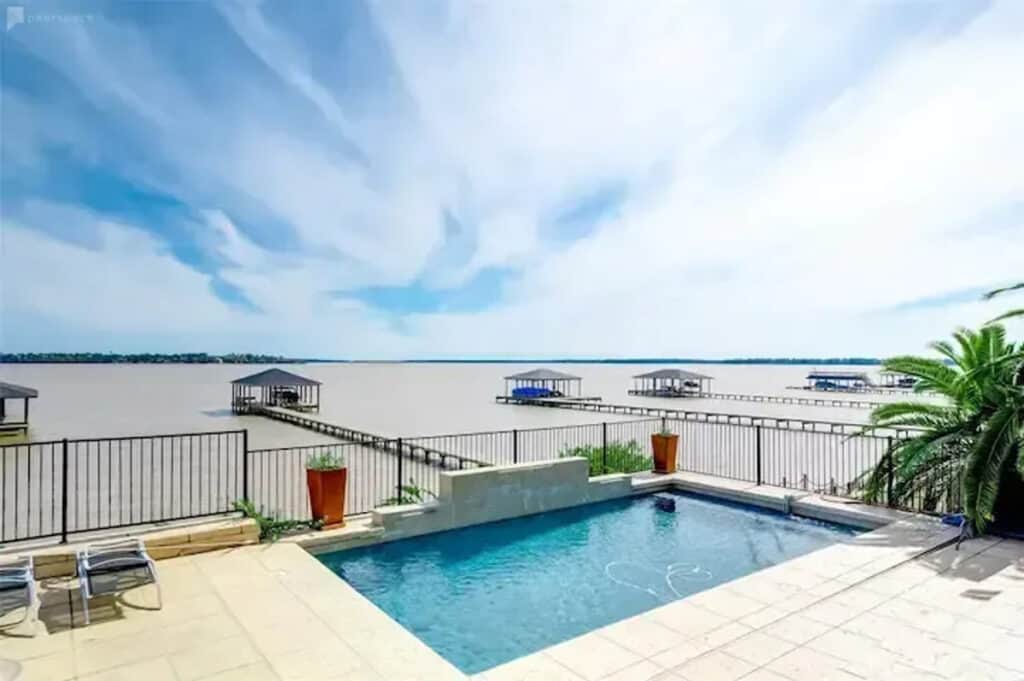 Perhaps you have a dad who loves to be out on the water enjoying the sea breezes and sipping a glass of something refreshing as he gazes out toward the horizon. A boat cruise party is the ideal option for a birthday party for a dad like this!
12. Beer-tasting party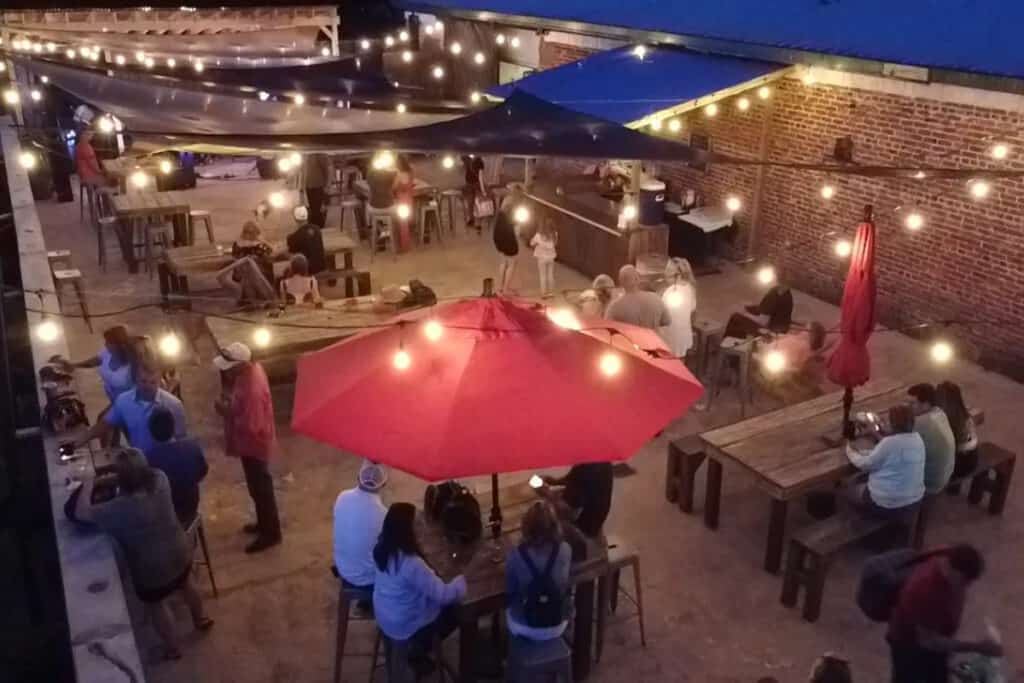 Is your dad a fan of craft beers, and is he someone who likes to try new things and expand his palate? If so, a party dedicated to tasting various beers (perhaps on a theme, like local beers or beers from around the globe) is an excellent 60th birthday idea for Dad. One way you can make this one even more special is by renting out a brewery for your beer-tasting party.
We'd recommend one like this rustic brewery with a large outdoor patio in Fairburn, Georgia. It's in a beautiful historic building constructed in the late 19th century and offers 12 varieties of craft beer created at the brewery itself that you can actually include in your event package as part of your rental.