We've rounded up 12 creative Spiderman party ideas to create an unforgettable day. Your little one is your superhero. They inspire you to be a better person every day. So, for their next birthday party, it's time to give them an amazing party inspired by their favorite superhero – the Amazing Spiderman.
If you need help celebrating, check out Peerspace to find hero-worthy venues for your Spiderman party. You can find awesome houses, backyards, pools, play centers, and even more fun spaces all across the country. When you have an awesome spot to host, it's even easier to bring your favorite Spiderman party ideas to life.
1. Try Spiderman parkour 
Your little one might not have spider superpowers. But if they've always wanted to swing across the city like Spiderman does, why not take them to a parkour gym? You can find and rent parkour gyms on Peerspace where your child can jump, climb, and crawl just like their favorite web-slinger. Plus, it's an awesome way to burn off their energy before having cake. 
2. Dive into a Spiderman pool party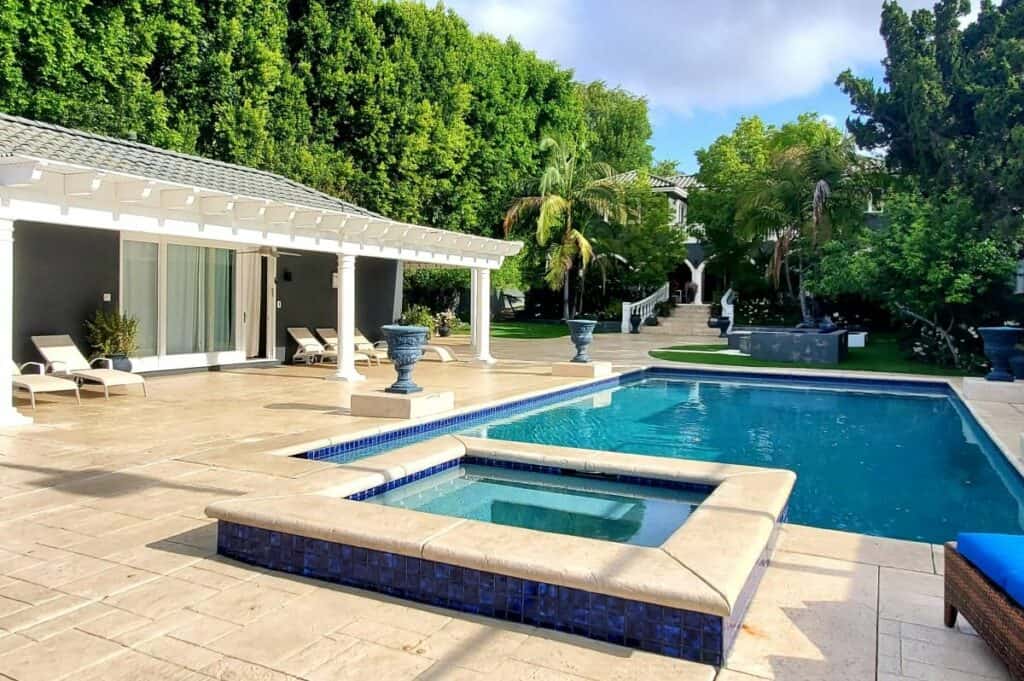 Does your little one have a summer birthday? Why not celebrate their Spiderman party at the coolest place around — the pool? If you don't have a pool in your own backyard, you can find one for rent on Peerspace, like this backyard paradise designed with outdoor fun in mind. Besides, who needs webs when you've got water guns? 
3. Decorate Spiderman cookies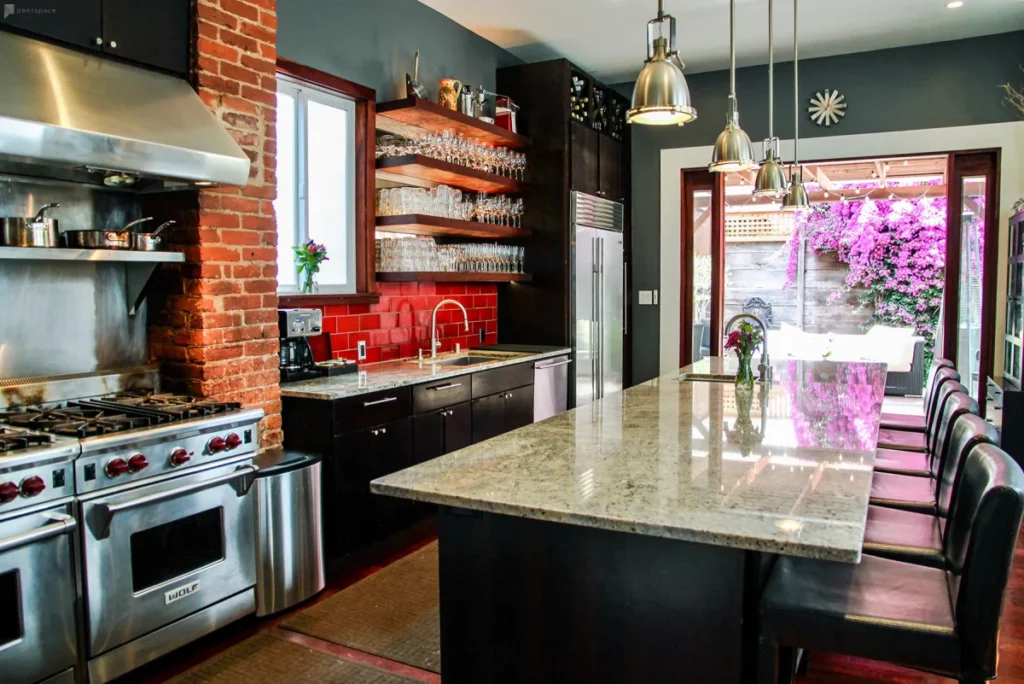 Looking for DIY party ideas to occupy your kids? Try baking cookies with Spiderman cookie cutters and letting party guests decorate them with icing. If you don't have a big enough kitchen at your secret lair, a Peerspace kitchen can provide everyone with a workspace to create their cookie masterpiece. It's by far one of our sweetest Spiderman party ideas. 
Don't forget to check out our Among Us party ideas for your little gamer!
4. Watch your favorite spiderman movie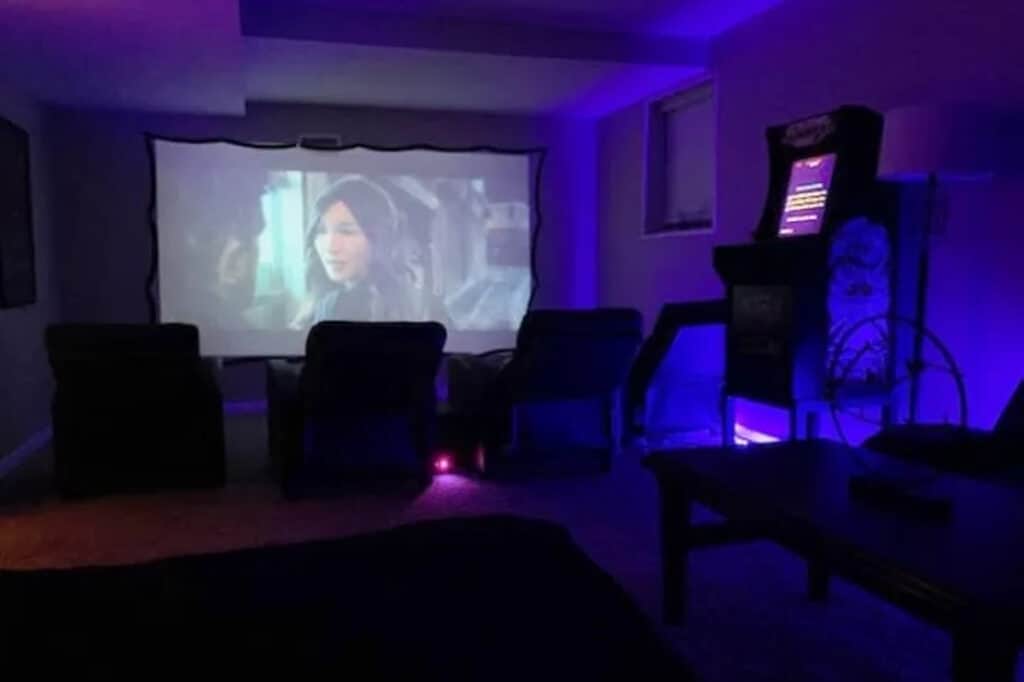 What's your little one's favorite on-screen version of Spiderman? Do they like Tom Holland's MCU, Tobey Maguire's original movies, or the animated Spiderverse series? Grab their favorite Spiderman movie and watch it during their party. Watching the movie on a projector can give it a larger-than-life experience. A Peerspace home theater can do the trick if you don't have a projector at home. 
5. Wear spiderman cosplay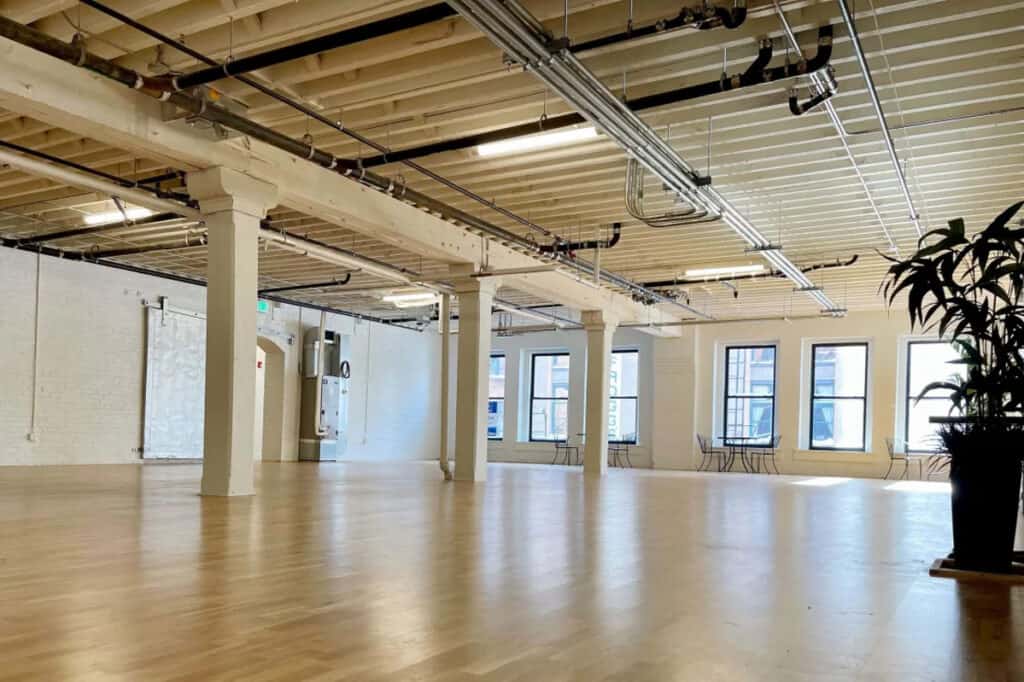 If there's anything that Into the Spiderverse and No Way Home taught us, it's that Spiderman isn't alone. There are tons of Spiderpeople across the multi-verse. So, why not let your guests express themselves with a Spiderman costume party?
Guests come as their favorite version of Peter Parker, a character from the Spiderverse like Gwen or Miles, or even employ a little originality and design an original Spider-sona. Make sure you recreate the "Spiderman pointing at himself" meme at some point during the party. Your internet friends will eat it up! 
6. Shoot webs with Silly String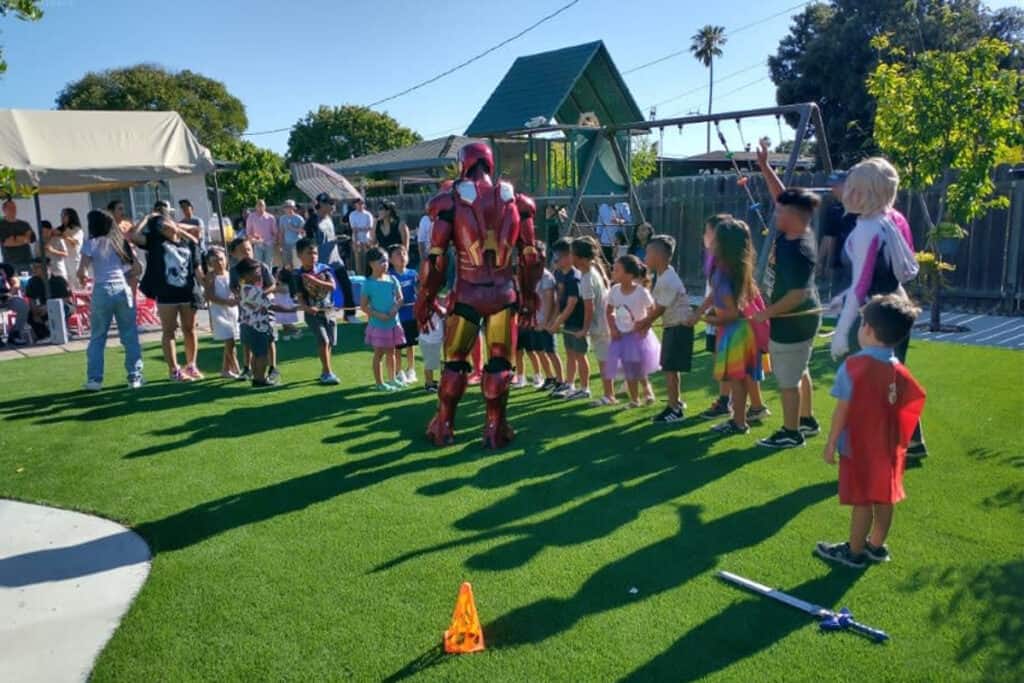 You might not know Peter Parker's web cartridge recipe. But you've got the next best thing — Silly String. Pass out the Silly String as party favors and let your child sling webs with their friends. If you need space for your little spiderman to try out their new powers, a Peerspace backyard can provide plenty of outdoor green spaces. Plus, cleanup will be way easier on the lawn. 
7. Make a Spiderman obstacle course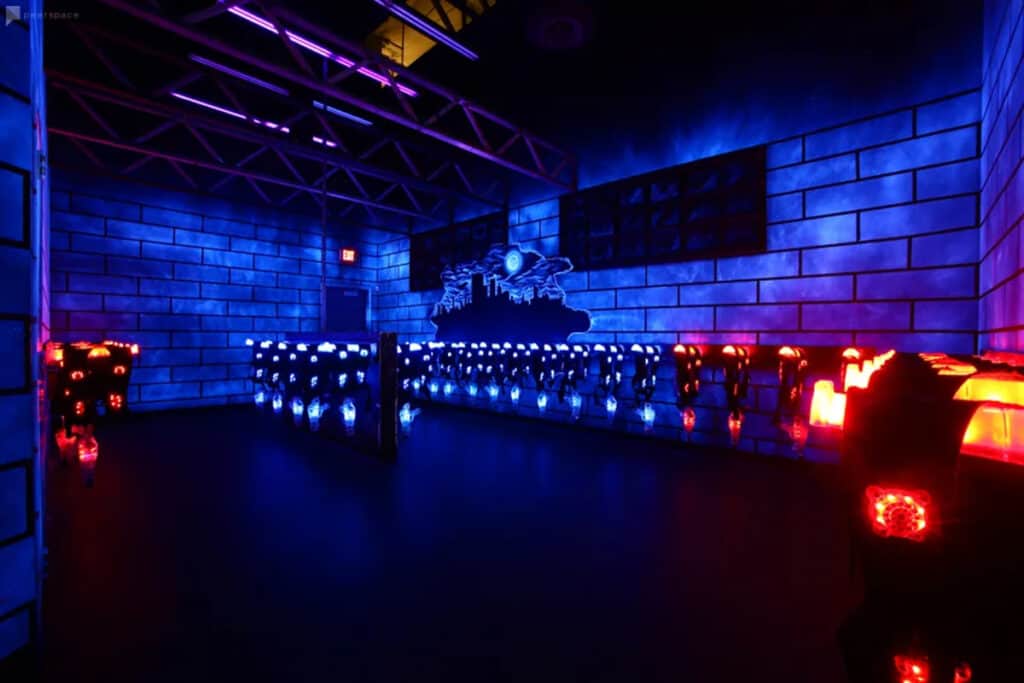 Want to let your child practice their newly-honed crawling powers? Try setting up a "laser" maze with string. Then challenge your party guests to find their way through without touching. They'll have to rely on their best Spiderman skills to make it to the end — and you'll get some adorable photos for the birthday scrapbook. It's an awesome Spiderman birthday idea for younger kids. 
8. Make Spiderman web art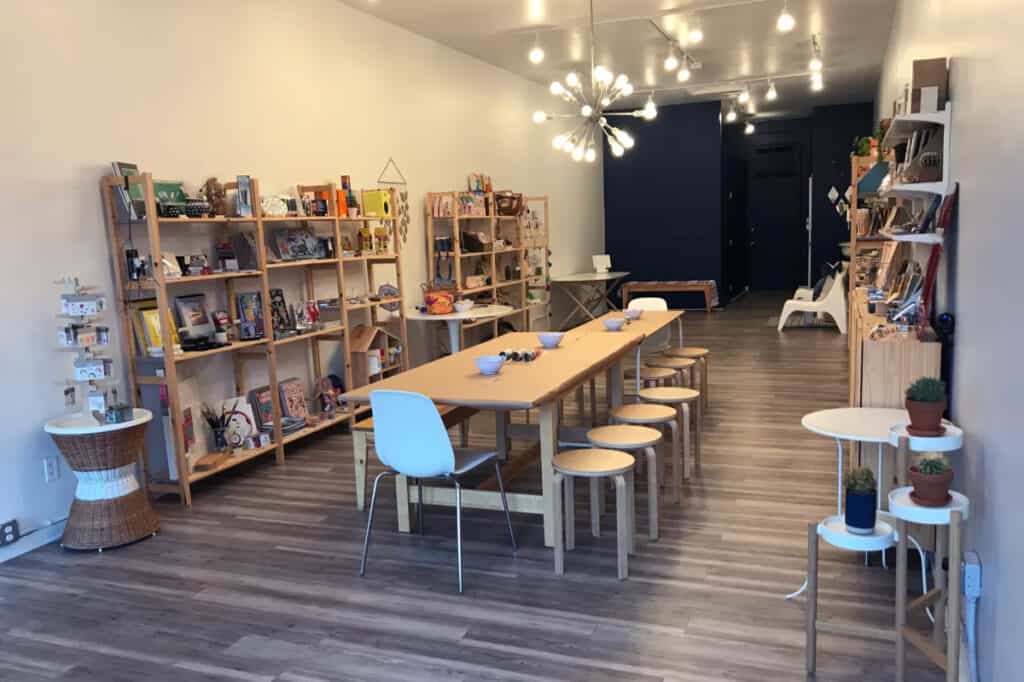 Did you know it's super easy to make spiderweb artwork with watercolors, crayons, and salt? Provide your kids with art supplies so that they can make their own Spiderman-inspired artwork at the party. If you need room to work, a Peerspace craft room can help your kids find their creativity. 
9. Make your own Spiderman comic
Got an aspiring comic book writer on your hands? Why not let them put their skills to the test by creating a Spiderman comic at the party? Create an original Spiderman story beforehand, or choose a classic comic as a base for your story. Assign everyone at the party a page of the comic to draw. Then, put all the pages together and read the finished comic together.
Afterward, you can scan and make copies of the comic for everyone to remember the party by. It's one of those awesome Spiderman party ideas for artistic kids and their friends. 
Our girl superhero party ideas will remind your daughter how much girls rule!
10. Host a virtual party in Fortnite 
Is your child obsessed with not just Spiderman but Fortnite too? Fortnite recently launched a set of Spiderman suits in their online store, making this an awesome opportunity to surprise your child with some V-bucks for their Spiderman birthday party. They can try out their new look in a virtual Fortnite birthday party with their friends. This Spiderman party idea would be amazing for remote get-togethers. But if you'd rather celebrate in person, a Peerspace gaming room can provide an awesome upgrade for the event. 
11. Jump high at a spiderman trampoline party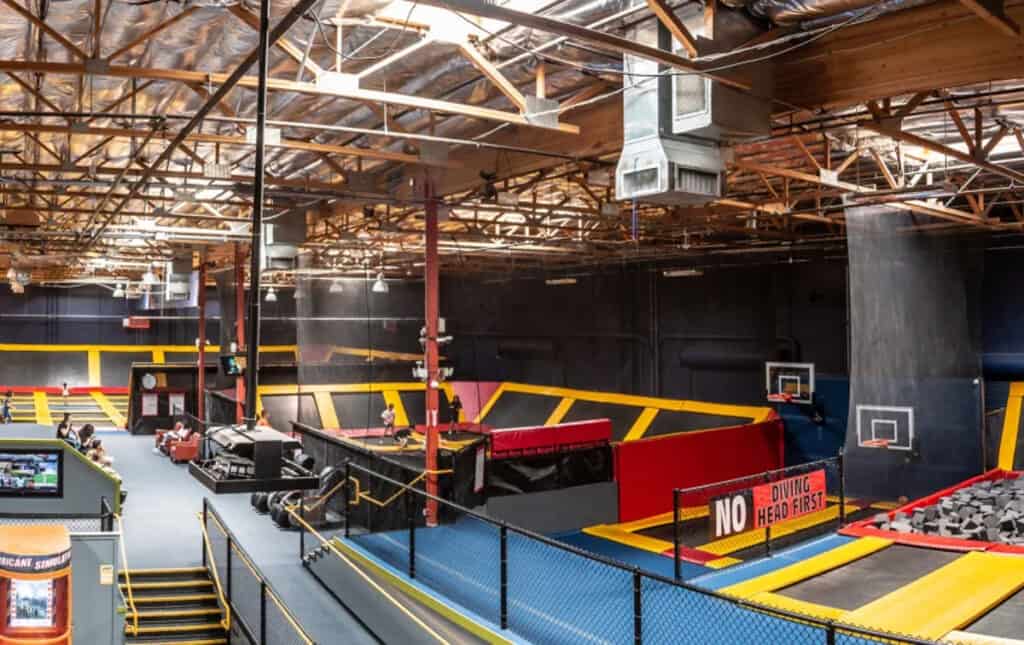 When Spiderman jumps off a skyscraper, he gets an amazing adrenaline rush as he flies through the New York skyline. Why not let your child have a taste of that rush by hosting the party at a trampoline center?
You can find trampoline parks for rent on Peerspace, perfect for large birthday parties. Your little one will get to practice their best Spiderman poses in the air and feel like they're flying between skyscrapers. Sounds like an amazing party gift to us! 
12. Spiderman skateboard party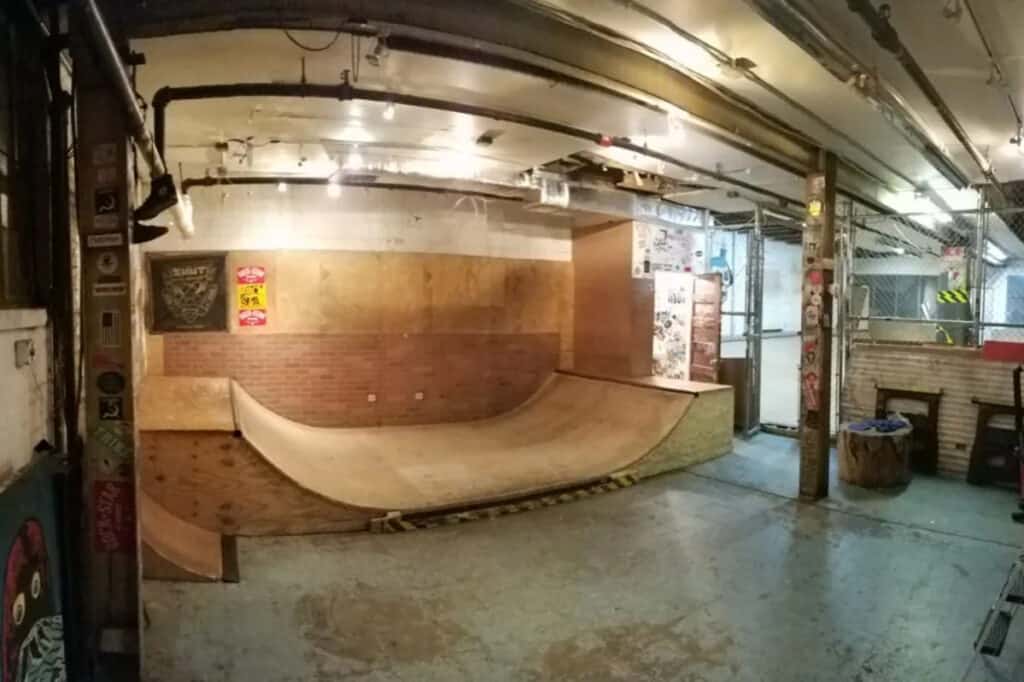 Thanks to his skateboarding skills, Andrew Garfield's Amazing Spiderman learned to hone his Spiderman powers. So, if your little one wants to polish their web-slinging skills, why not take them to a skate park?
If you don't want to fight crowds, an indoor Peerspace skate ramp can give you a more private spot to celebrate your Spiderman skate party. It's an innovative Spiderman party idea perfect for kids who love Spiderman and skateboarding.