Here's a guide for those of you planning a baby shower for a mom-to-be of a baby boy! The baby shower ideas for boys on this list are a great jumping-off point and a useful source of inspiration. Let's get started!
1. Rent a special venue on Peerspace
If you don't have access to a perfect space for your baby shower, try renting a venue instead. To find a suitable venue, we'd suggest that you check out Peerspace. It's the largest online marketplace for hourly event venue rentals. And in addition to having a massive selection (thousands of spaces across hundreds of cities in the U.S. and elsewhere), it's also super easy and intuitive to search for a space that fits your needs.
Here's a great example of what Peerspace has to offer: this chic, intimate event space in Atlanta, Georgia, which one reviewer described as "perfect for [her] baby shower."
2. Consider holding it outdoors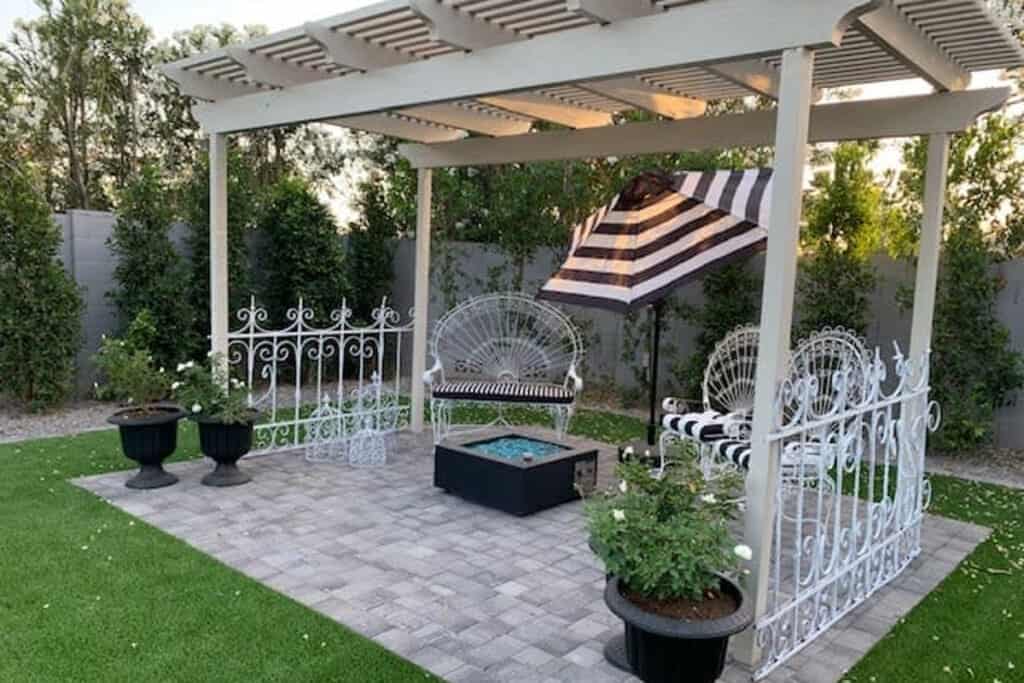 In addition to being open to renting a venue, if weather permits you should also consider holding the baby shower outdoors. After all, that way you and your guests can enjoy the fresh air and sunshine, making it one of the most thoughtful baby shower ideas for boys. If you don't have a backyard or other suitable private area, this could even mean holding it in a public park.
But if you'd prefer to rent a private outdoor venue, Peerspace also has you covered here. For instance, you can rent this lush, green garden in the desert in Phoenix, Arizona. It's a 3,000-square-foot backyard surrounded by "over 75 mature green ficus trees, white roses, lavender, jasmine, and other year-round greenery" for a truly beautiful outdoor gathering space.
3. Your color scheme definitely isn't limited to blue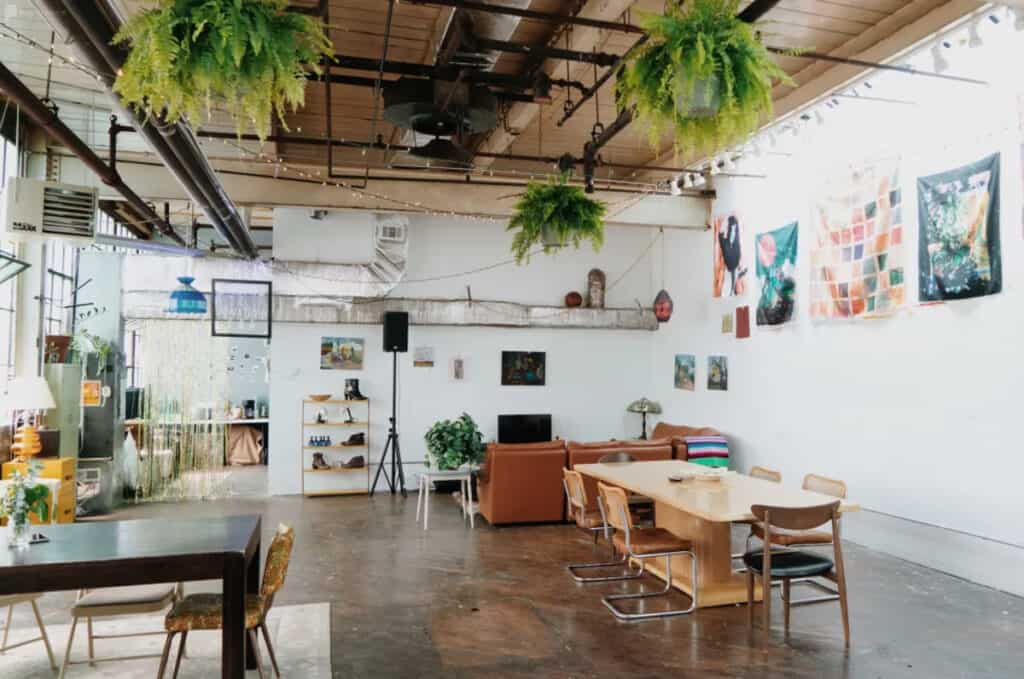 Whatever theme you end up choosing for the baby shower you're planning, keep in mind that you aren't limited to the color blue when it comes to the color scheme. Blue is the traditional color for baby boys, but you should absolutely feel free to deviate from this! And if you do end up incorporating blue into your baby shower color scheme, we'd suggest that you combine it with other colors.
This guide to complementary colors for blue from Better Homes and Gardens will help you figure out what you might want to combine it with.
Got guests scattered across the globe? Make it seem like they're there with you by incorporating our virtual baby shower ideas!
4. Create an online baby shower registry for all those necessities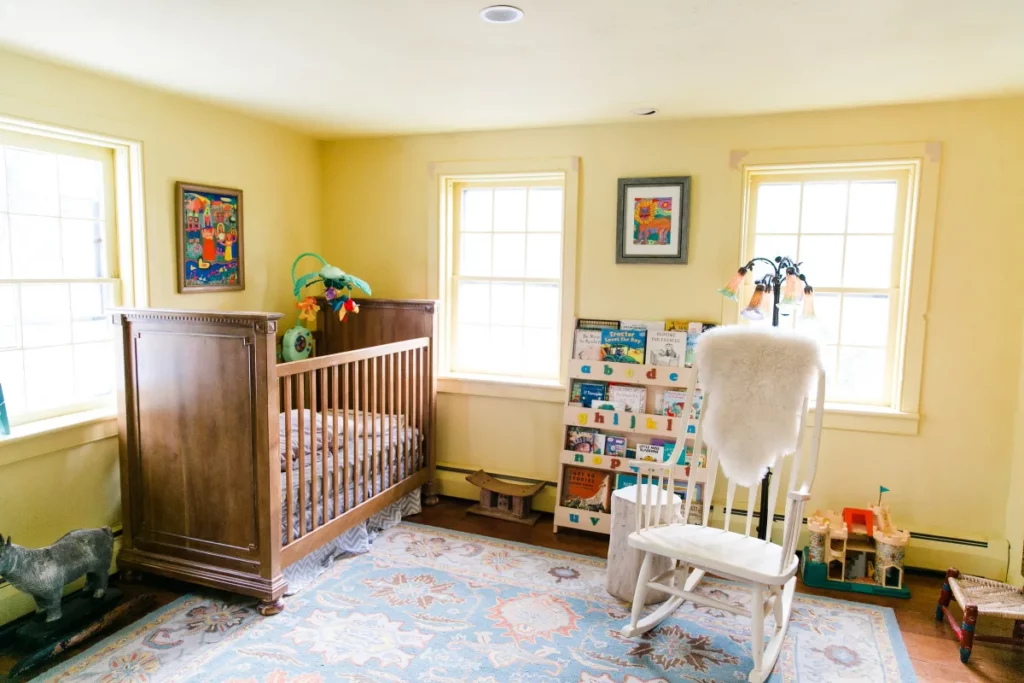 Not sure how best to create a convenient online wishlist for your baby shower? Here are 7 of the best baby registry services for expectant parents, courtesy of Parents. That way, guests can pick out perfect gifts for the baby. This is one of those baby shower ideas for boys that mama-to-be will be extremely grateful for!
5. Have guests sign a guest book at the baby shower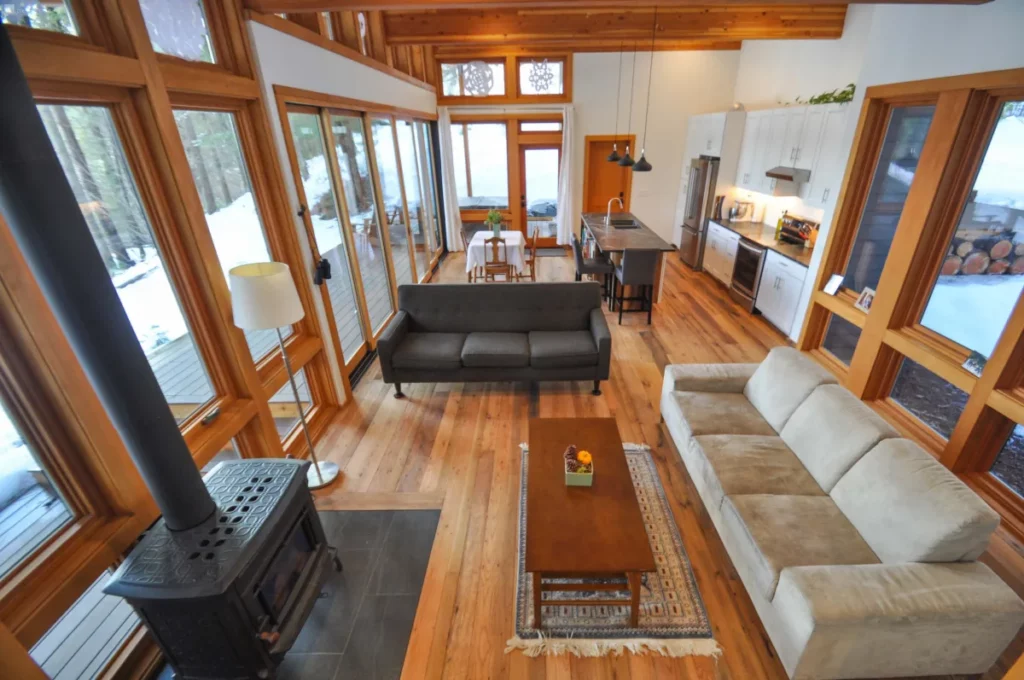 Mum's Grapevine writes that a baby shower guest book is an opportunity for guests to "let the love rain down on you and your beautiful bump". It's also a way that "you can look back one day and know all of the amazing support you had," which makes it a virtual necessity that you'll truly appreciate in the future.
6. Blueberry-themed baby shower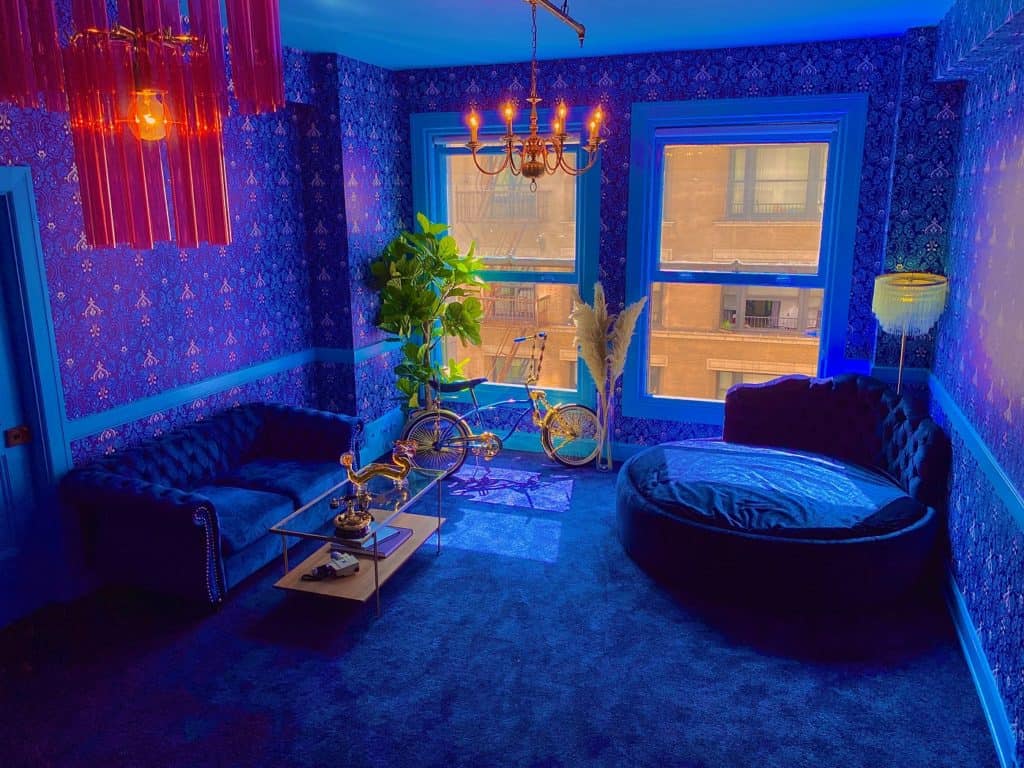 Want to go with a more traditional blue theme for your baby boy's shower? Then a baby shower idea for boys that can make this one slightly more unique is to make the shower blueberry themed!
Here's a guide to creating a blueberry-themed baby shower from Inspired by This. It offers lots of real-life examples of how they actually executed this theme. 
7. Baby jungle animals baby shower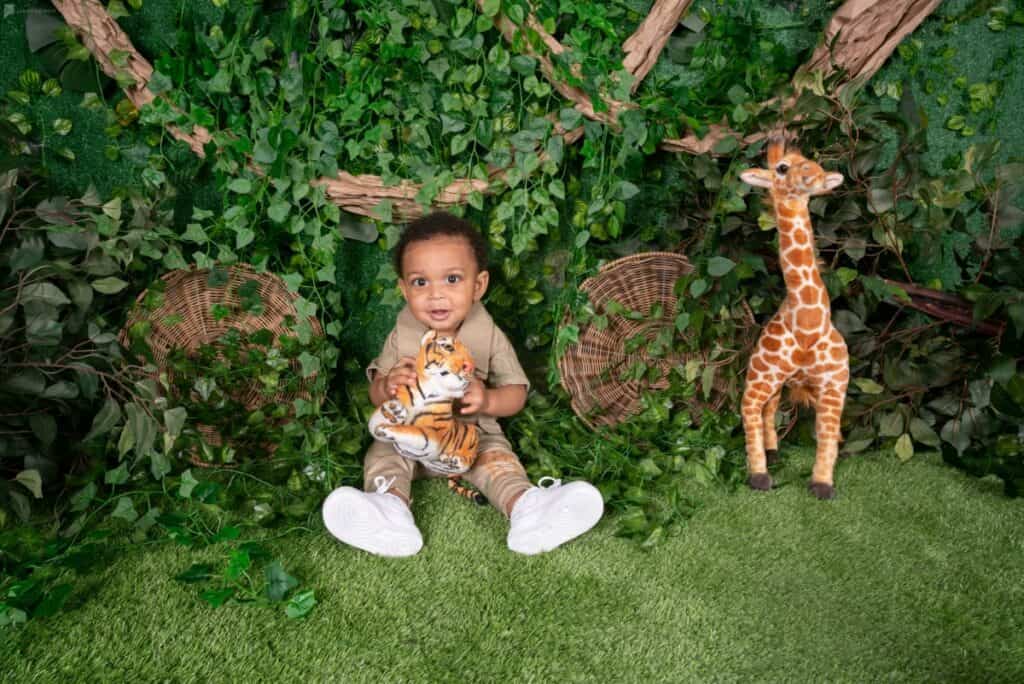 We love this baby shower idea for boys! Decorate with lots of forest green and leaf motifs, all as a backdrop for images of baby jungle animals such as tigers, leopards, monkeys, and more!
For more inspo, here's a guide to throwing a jungle-themed baby shower by Everything Baby Showers.
8. Baby farm animals theme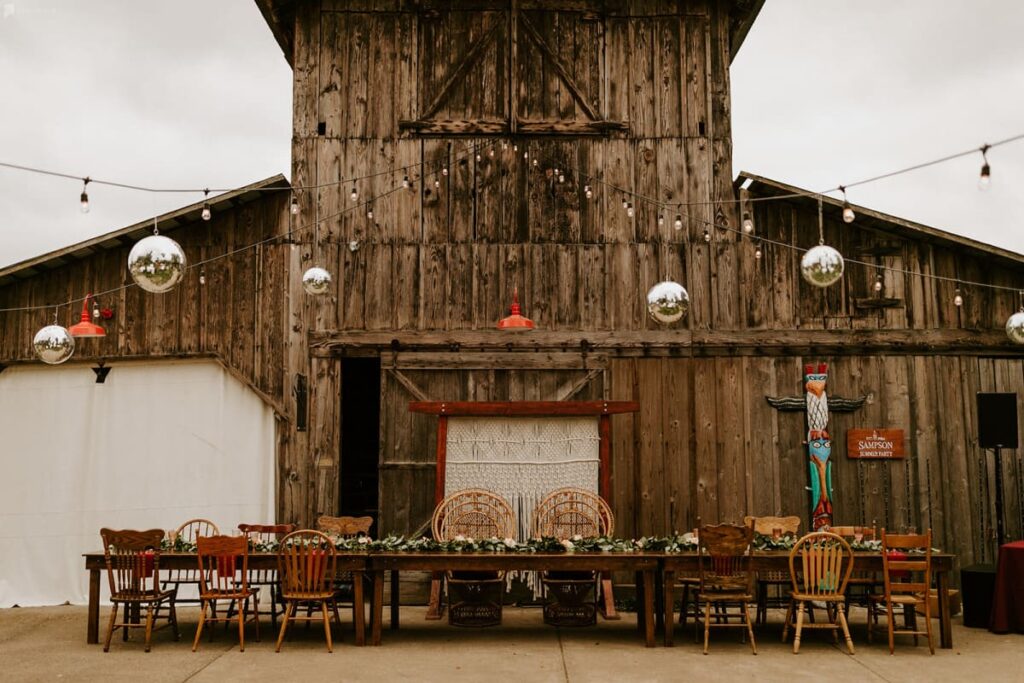 This baby shower idea for boys is in a similar vein as the jungle animals baby shower in #7 but involves baby farm animals instead if that's more your speed!
In addition to using the baby animals as your primary motif, include farm-y and country-inspired features like red gingham check patterned tablecloths, bales of hay as seating, and decorate with small items like mini cowboy hats. Super fun and super cute!
9. "Up" balloon baby shower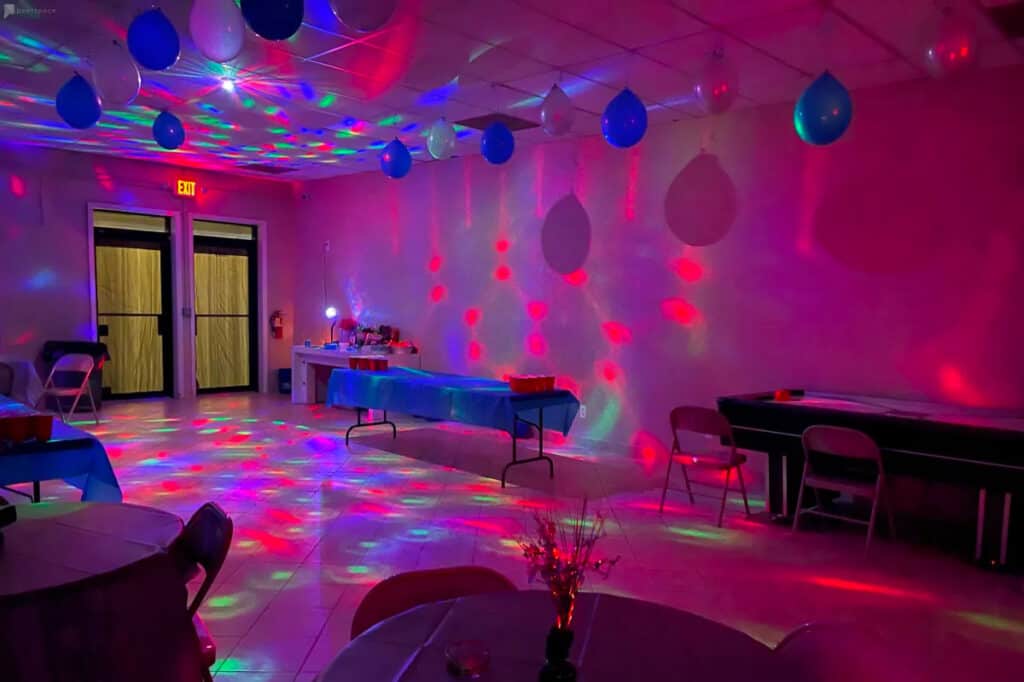 Country Living brings us this incredible idea for a baby shower theme: the balloons from "Up" that lifted the main character's house into the sky. Decorate with bunches of balloons in colors, of course, and serve cookies and cupcakes with images like clouds and balloons on them. You can even make a cake in the shape of a house inspired by the movie!
Hosting your gathering outdoors? Then you need to see our fun outdoor baby shower ideas!
10. Create a onesie-decorating station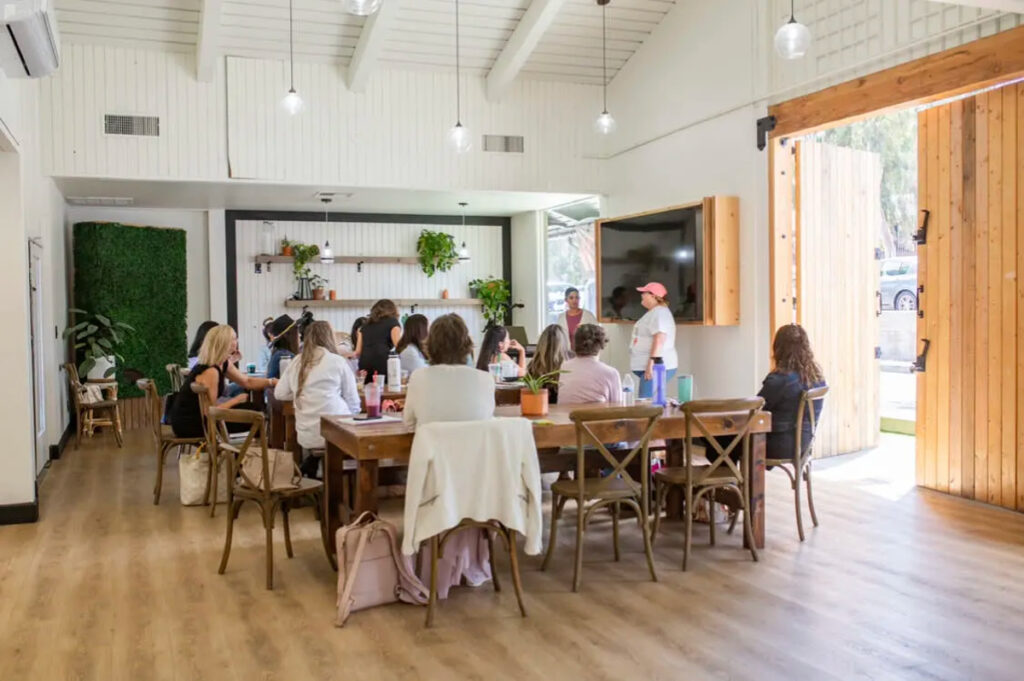 Having activities at your baby shower is one way to ensure it's an entertaining gathering and that there are no awkward silences to fill. Not only will it be an enjoyable and creative activity for your guests, but it's also practical because you'll have plenty of onesies for the baby once he arrives. HGTV explains how exactly to set up a DIY baby shower onesie station – it's not too difficult at all, so give it a try!
11. Circus baby shower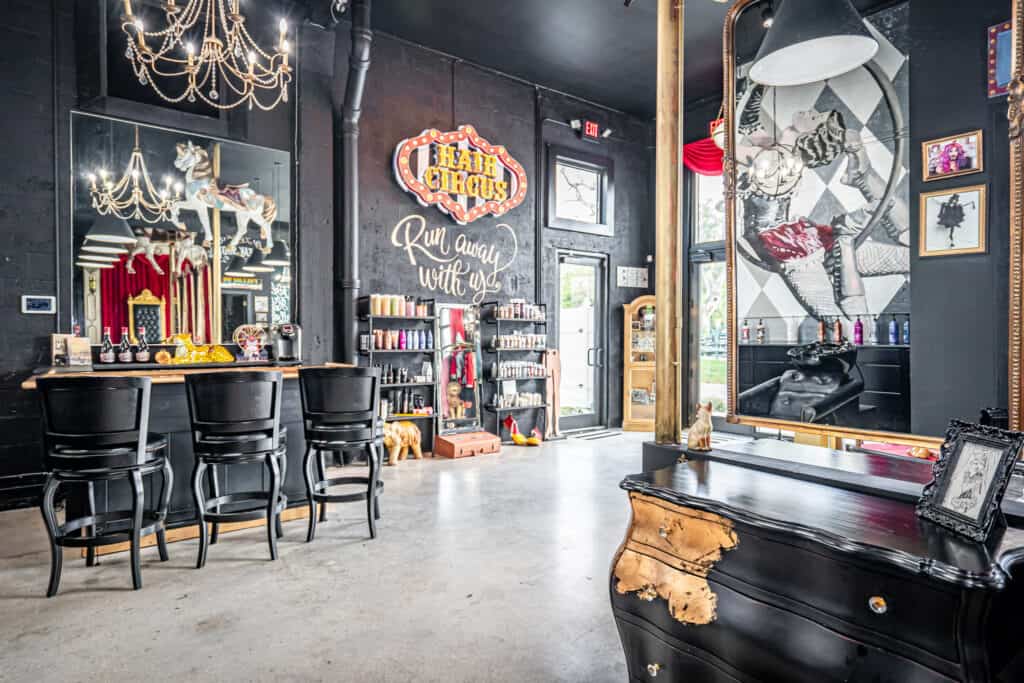 The recognizable imagery of a circus is a super fun theme for a baby shower! Here's how Unoriginal Mom put this baby shower idea into practice for her own sister – we love the circus-themed banners she hung up as part of the decor.
12. Hold a barbecue baby shower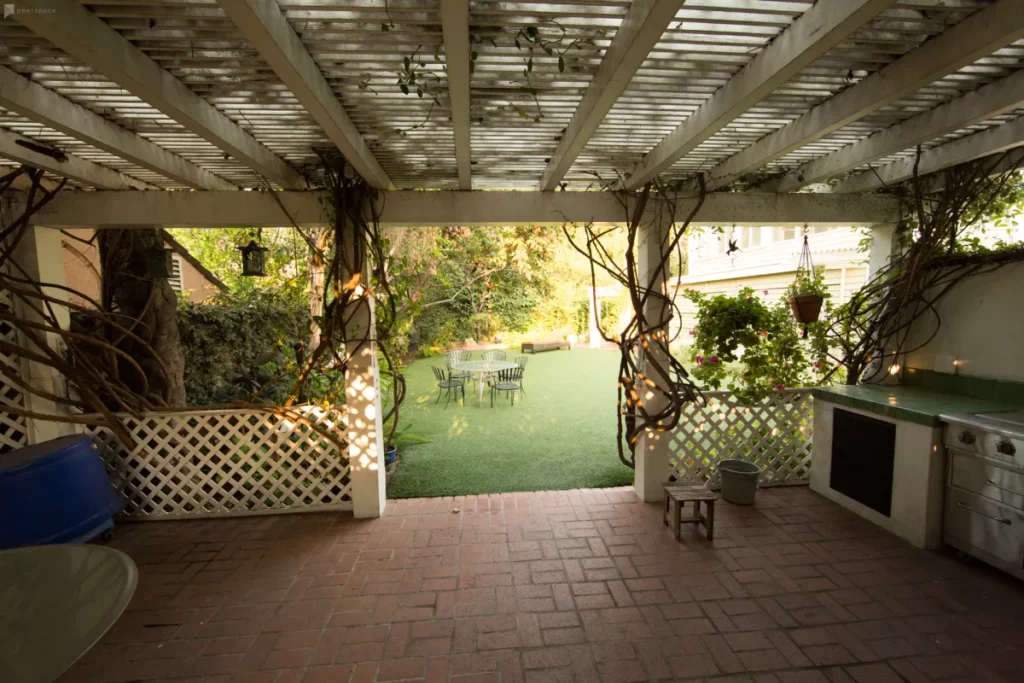 If you're a lover of delicious grilled treats like hamburgers, hot dogs, or even a juicy steak, holding a barbecue that doubles as a baby shower is an awesome idea. Just remember to stock up on veggie burgers and links for non-meat eaters!
Planning a barbecue will be an ideal choice for a late spring or summer baby shower since it'll be held outdoors, and you want the weather to be balmy.