Looking for a few festive Kentucky Derby party ideas to celebrate the race with friends and family in style? There are so many sporting events to celebrate in a year, but most major ones can be out of the way and expensive. But whether you're on-site at the live event or far, far away, you can still take part in festivities happening around the country thanks to television.
If you are having a watch party locally and need a venue spacious enough for all your guests, check out Peerspace venues in your area. Rent a cozy loft, a ranch, a mansion, or even book an entire local bar to bring your fun Kentucky Derby party ideas to life.
This annual horse race, held the first Saturday of every May in Louisville, KY, has been ongoing since 1875. It was first broadcast on Americans' televisions in 1949. Only so many fans can dress in their Saturday best and watch the race live from the stands, but everyone else can still join in on the fun by watching the race on TV.
Take a look at these festive Kentucky Derby party ideas. With each idea, we'll include a photo of a real-life Peerspace venue that you can book by the hour for your Derby party! You'll have such a great time. You might forget you're not at the actual race!
1. Book a stylish venue through Peerspace
If your living room isn't big enough to comfortably host a watch party, rent a space for a few hours or the whole day! You can filter your search for the perfect derby party venue on Peerspace to find places with TVs so you can watch the race on a big screen or even on multiple screens. You'll have your choice of comfy seating arrangements, too. Venues on Peerspace have everything from plush theater seating to cozy couches.
Here are a few of our favorite ideas:
These all would make amazing spaces to watch the Derby in total style and comfort! And when you book one of these or any other Peerspace venue, you have the Concierge service at your disposal. This dedicated crew can source and deliver any extras your party needs, be it catering, furnishings, entertainment, and more.
Forget spending a day in the racetrack stands! Your watch party venue can have the lavish style that is such a trademark of the race.
2. Dress up for the occasion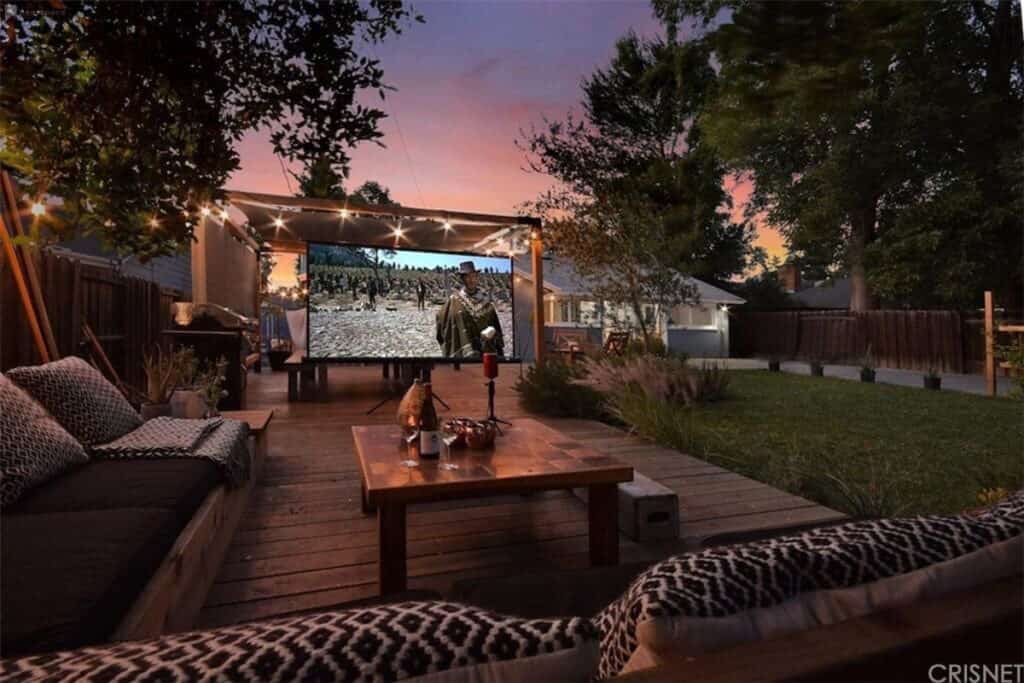 Hats are the star of the show at the Kentucky Derby, so be sure to make them a part of your viewing party. If little ones are at the party, turn the festive hat-wearing tradition into a craft to keep them entertained. Buy plain floppy sun hats and supply the little hat designers with flowers, stickers, glitter glue, feathers, pom-poms, and ribbons. And don't forget to take lots of photos when they model their creations!
For the rest of the outfits, let vintage Southern-style inspire your clothing choices. Think bow ties, brightly colored dresses, floral prints, sweater vests, pastels, colorful blazers, dress shirts, suspenders, dress shoes, and heels. Pinterest and Instagram can offer some fashion inspiration if you search "Kentucky Derby." Be sure to include information about the dress code on the party invitations so that everyone gets the memo.
3. Munch on brunch items or appetizers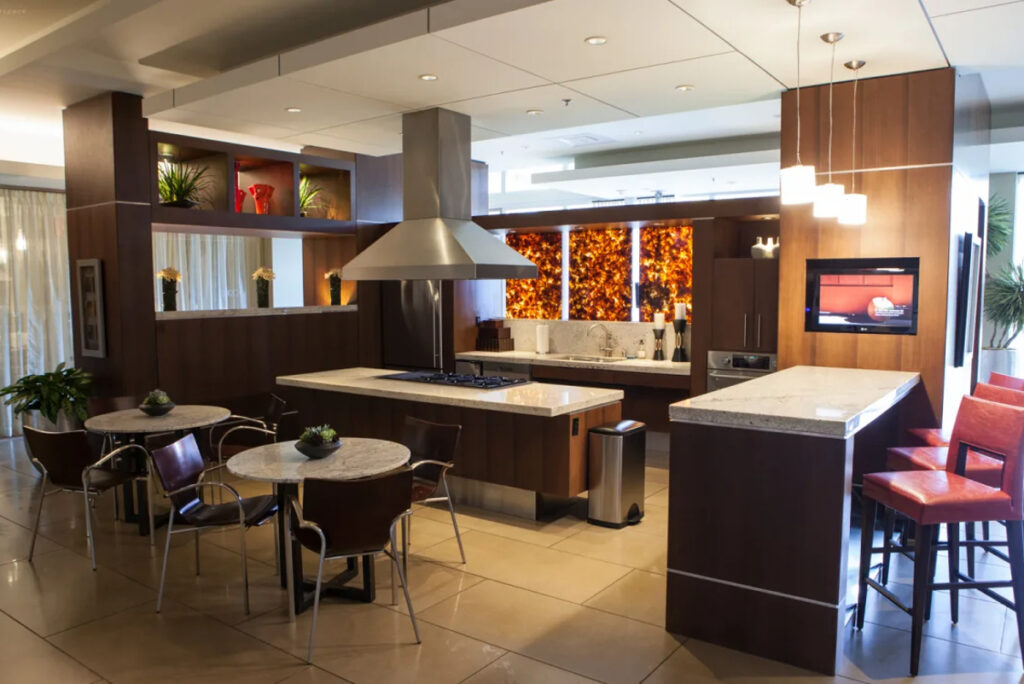 Appetizers are a great food option for any watch party because they are easy to eat and serve. Since the race is a Southern tradition, try some of these Kentucky Derby party dish ideas inspired by Southern cuisine.
Brunch is also a big deal in Kentucky, so you could make a spread of all kinds of breakfast food appetizers like mini quiche, egg bites, muffins, biscuits, sausage or mushroom gravy, grits, Bantam bagels, and hash browns.
Book a Peerspace with a stunning high-end kitchen to whip up the goods yourself. Or bring in a team of caterers. Either way, the food should be one of the party's highlights!
Check out our creative themed brunch ideas to serve a meal your guests will never forget!
4. Serve the official Kentucky Derby drink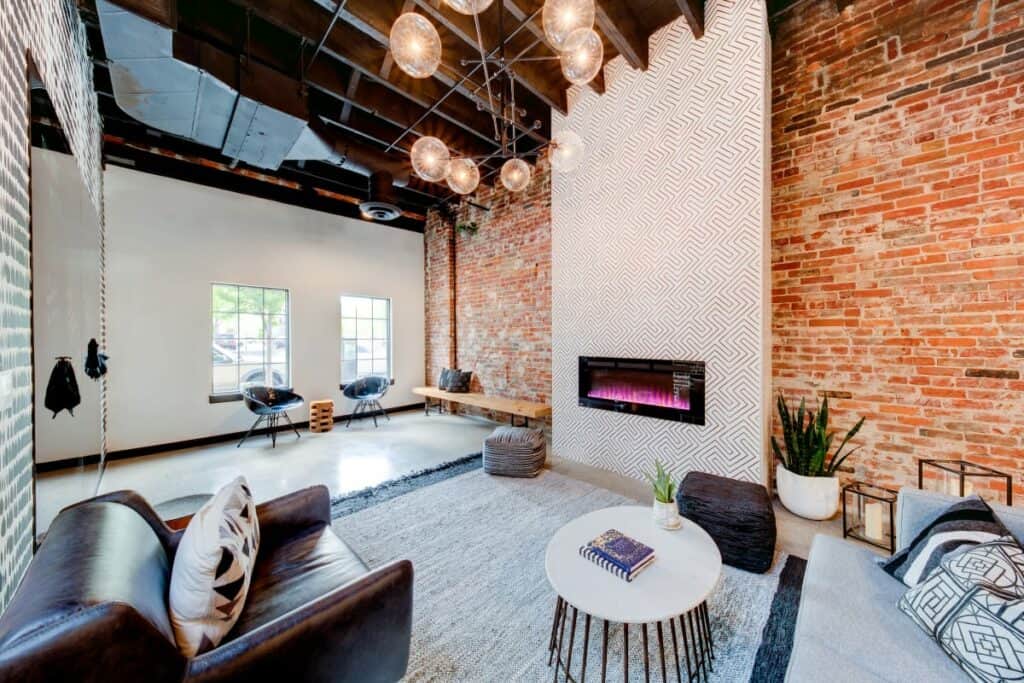 The official drink of the derby is the mint julep cocktail. It's ultra-refreshing and super tasty, so you don't want to miss out on it at your party! Buy plenty of fresh mints, limes, seltzer water, Kentucky Bourbon whiskey, fun red-and-white paper straws, simple sugar syrup, and ice (shaved or cubed). Mix all the ingredients together in a pitcher and store it in the fridge until you serve it. Mint juleps are traditionally served in highball glasses, but that may not be accessible for your party, so normal party cups are okay. You can also make a simple, nonalcoholic version for kids or teetotal guests using this recipe.
Alternatively, you can book a lounge, bar, cafe, or restaurant through Peerspace and let them do all the work for you while you and your guests watch the races!
5. Decorate with roses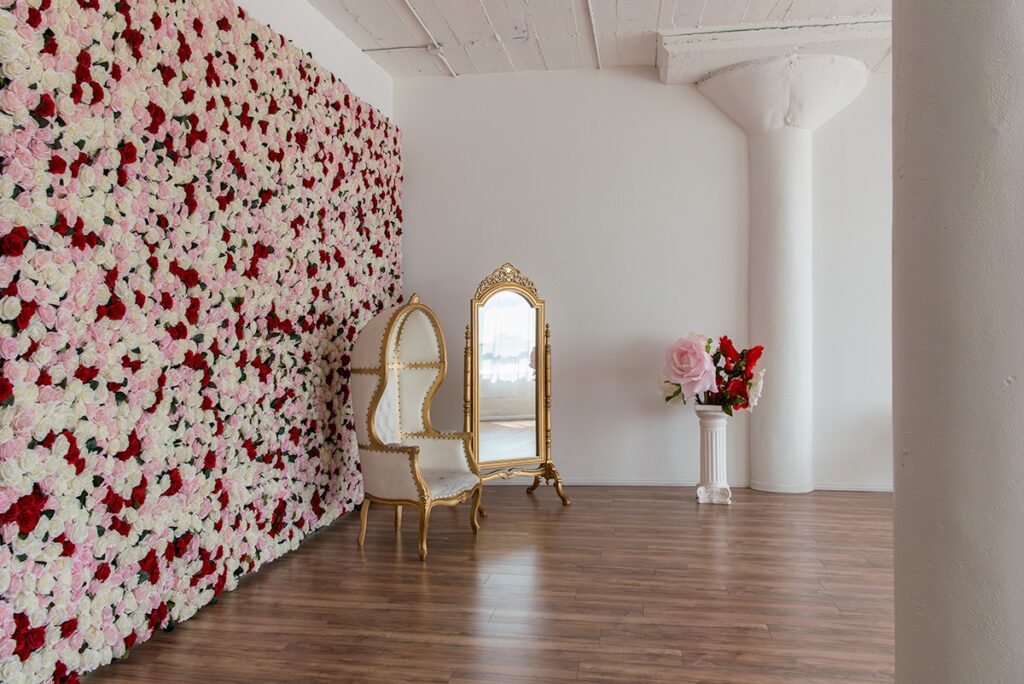 The red rose is the official flower of the Kentucky Derby. The emblem exists because of the tradition of draping roses onto the winning horse after each race. You can sprinkle roses throughout your party space by placing bouquets on tables, scattering petals (fake petals from craft stores work best), incorporating edible roses or rose designs in your food (like radish roses), or buying tableware and napkins that feature rose patterns.
If you don't feel like going to the extremes to decorate, rent a Peerspace party venue that's already decorated. Plenty of venues include fresh roses, but if your does not, and you don't have time for a run to the florist, rely on the Concierge service. Remember that these event pros can deliver anything you need to your party site, be it fresh flowers, catered food, or A/V equipment.
6. Play lawn games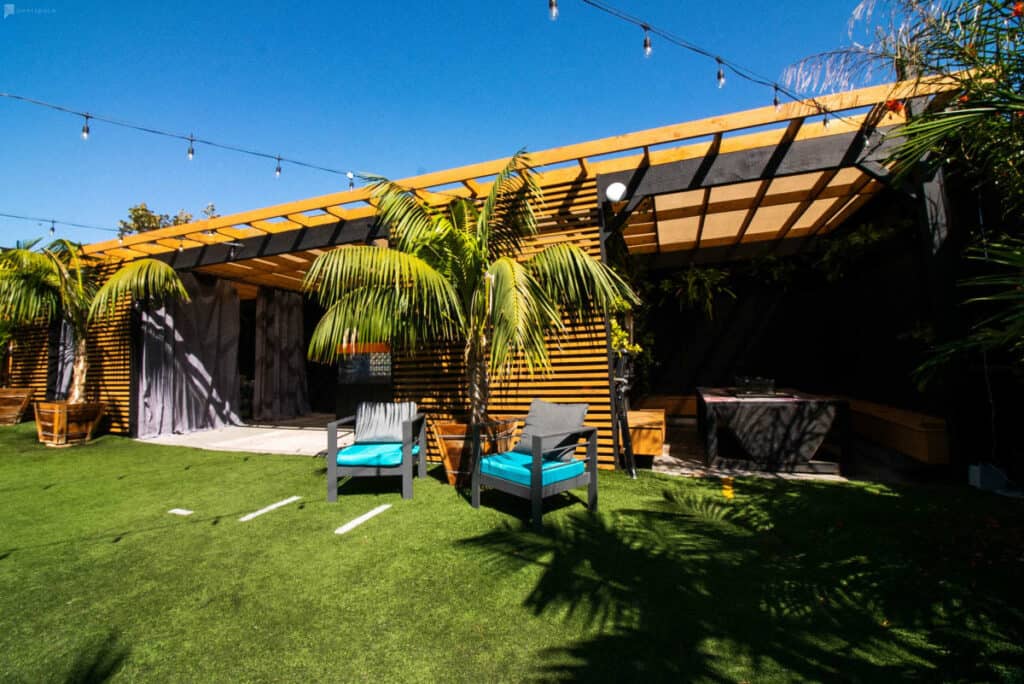 Catch some fresh air during commercial breaks and get outside to play croquet, cornhole, horseshoes (of course!), badminton, or giant Jenga. If you are using a Peerspace venue with an outdoor space, be sure to ask the host ahead of time if they are okay with certain games being played in the yard. They may even supply these for you!
And if not, you can request items like games, as well as other amenities like catering, A/V equipment, and furnishings through the Concierge service. This team of logistical experts can find everything you need to maximize your booking from trusted local vendors. Not only that, they'll also arrange to have it delivered to you at your venue!
7. Engage in friendly betting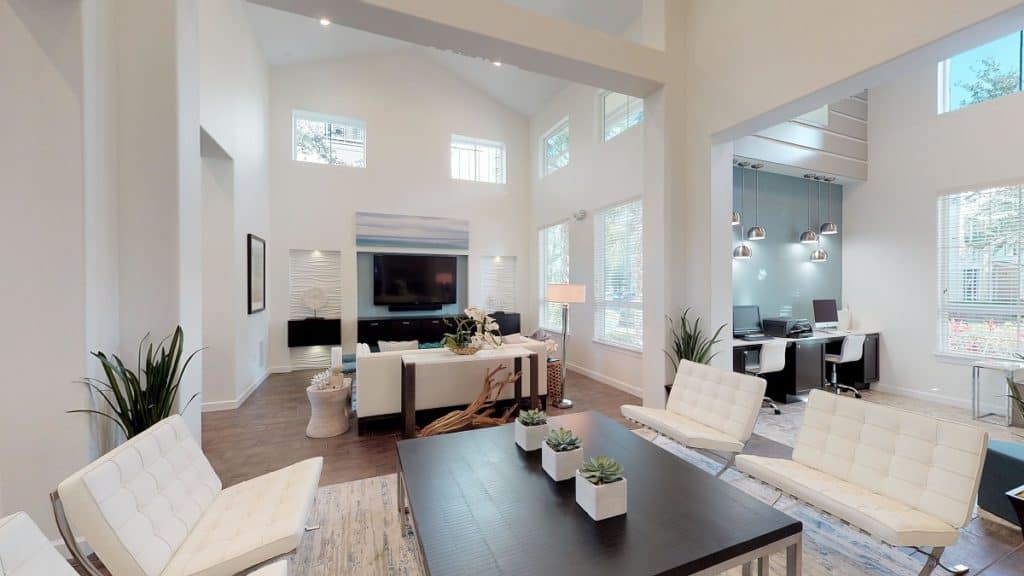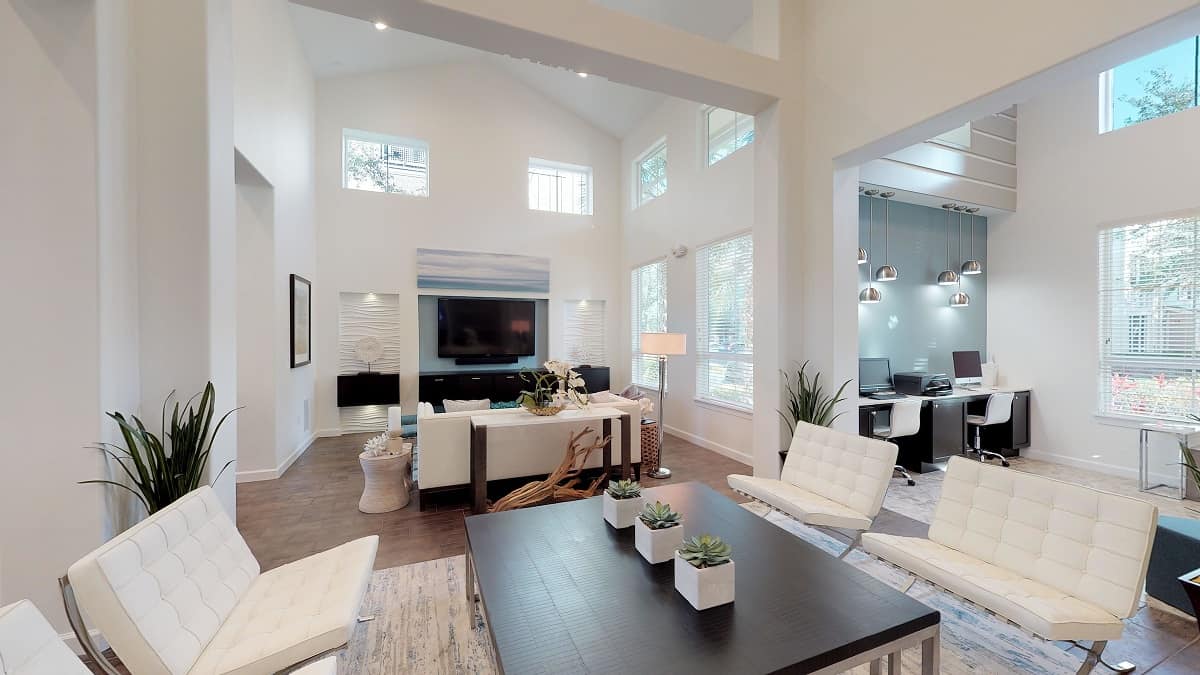 A major part of the Kentucky Derby is waging bets on different horses. You can invite the spirit of competition to your party with a few fun (and legal!) betting ideas. If there are kids at the party, give them change, chocolate coins, homemade cookies, or M&Ms (you can order custom ones for the party!) to bet with for other fun prizes.
Here are some betting game ideas from the official Kentucky Derby site. This is one of those Kentucky Derby party ideas that are even better at a sleek and atmospheric Peerspace venue!
Our lovely garden party ideas will add that Derby elegance to your gathering!
8. Serve derby-licious desserts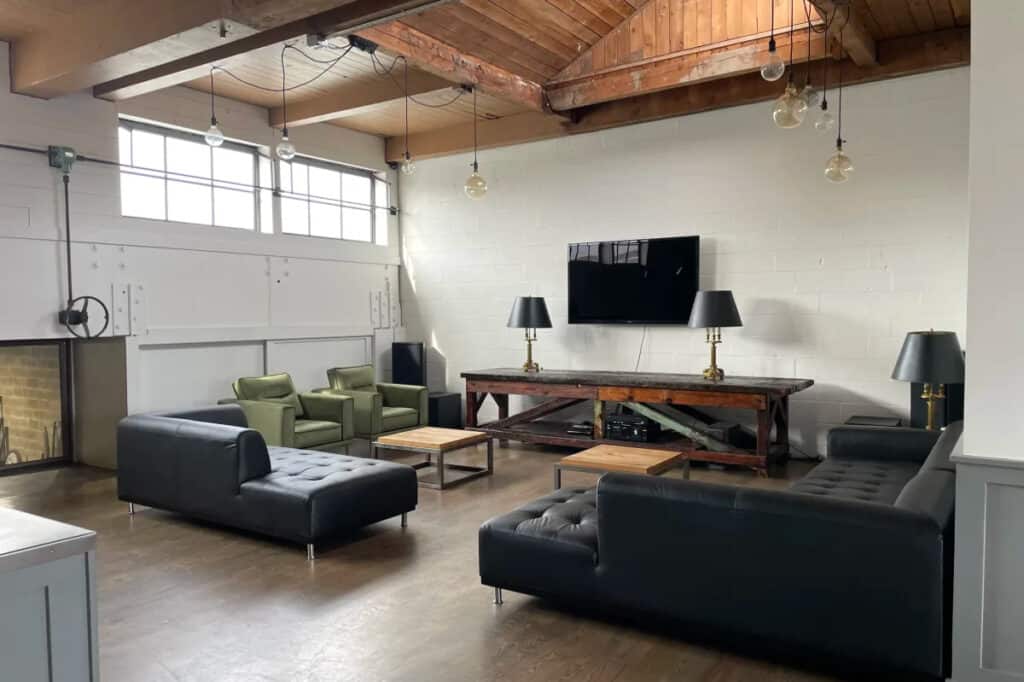 Pies are the obvious choice when it comes to Kentucky Derby party ideas, but you can mix up the traditional Southern dessert by serving variations like mini pies, pie pops, and pie bars. Bourbon-infused desserts are also a festive treat because Kentucky Bourbon is a staple at the derby. Bourbon blondies, chocolate bourbon balls, a simple Bourbon cake, or cupcakes are all delicious, unique, and festive options your watch party guests will love.
Don't have the kitchen space or equipment to whip up incredible treats like these? That's okay! Remember, you can book a Peerspace venue with a kitchen and make good use of the additional space and high-tech gadgets!
9. Send everyone home with favors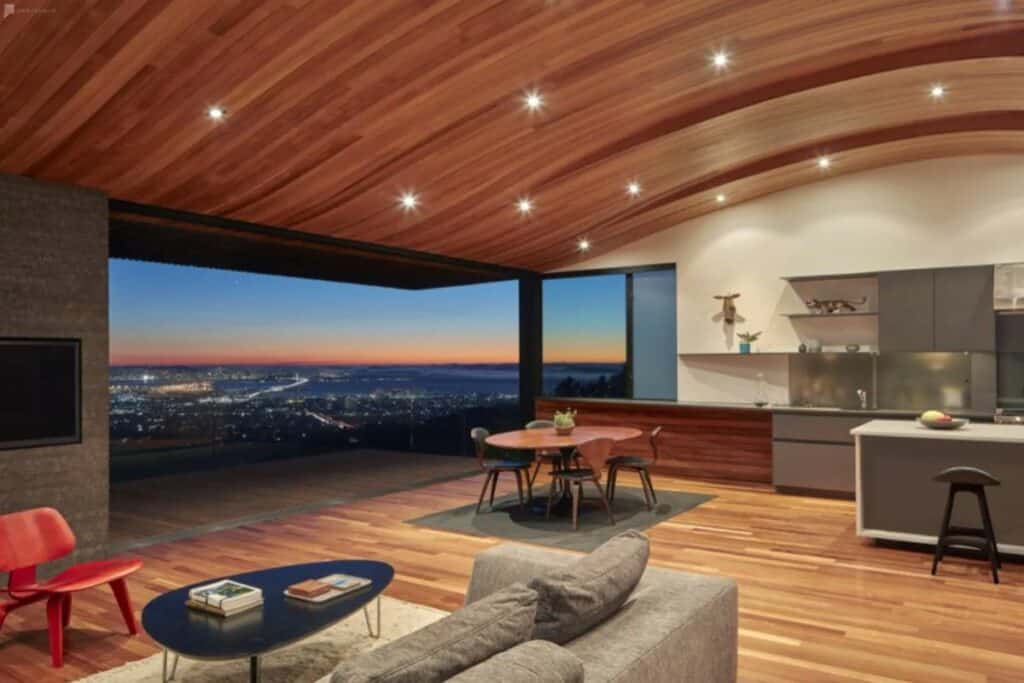 Everyone feels like a winner when you hand them a party favor as they're leaving. For Kentucky Derby party favors, give out Kentucky Derby memorabilia like mint julep glasses, official race shirts, painted horseshoes, fake roses with pens attached for a useful office or school tool, or toy horses for the kids. It can be part of a thoughtful tradition your guests look forward to year after year!
Kentucky Derby party ideas are better with Peerspace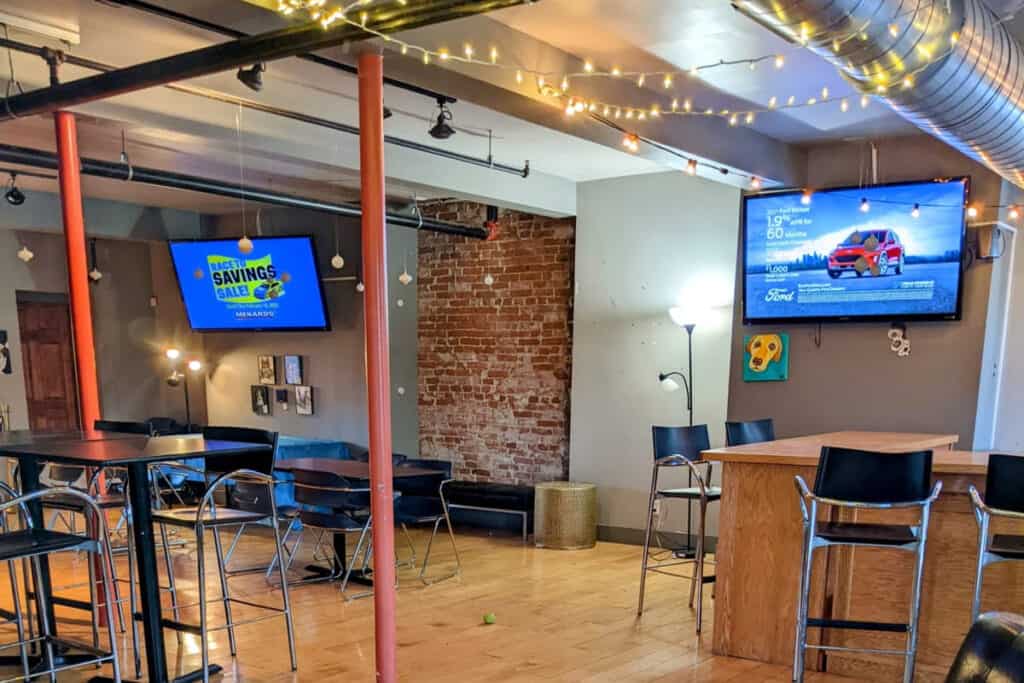 Not everyone has the chance to make it over to the historic Churchill Downs racetrack for the biggest annual event in horse racing. But everyone can still join in on the fun with a Kentucky Derby watch party. Celebrate this American tradition with food, wagering games, cocktails, and sweets, all from the comfort of your home or a cozy Peerspace venue.
And don't forget, the Peerspace Concierge service can source and deliver an array of goodies to you at your venue. Let Peerspace and these Kentucky Derby party ideas be your guide to hosting the most incredible Derby party ever!