Once you've decided on a royal blue wedding theme, it's time to start booking and arranging all your other wedding needs! Here are a few tips to make the planning process easier and get the inspiration flowing.
Tip #1: Find venues and inspiration for a royal blue wedding theme on Peerspace
One of the first decisions you should get out of the way when planning your royal blue themed wedding is where you would like to host the big event. Wedding venues can be quick to fill and calling venues to see their availability can get stressful.
Luckily, Peerspace exists to make the process easy! Peerspace is the largest online marketplace for event spaces and makes booking your dream royal blue wedding themed venue a breeze.
Ahead, we share exactly how it works.
How to use Peerspace to find your dream venue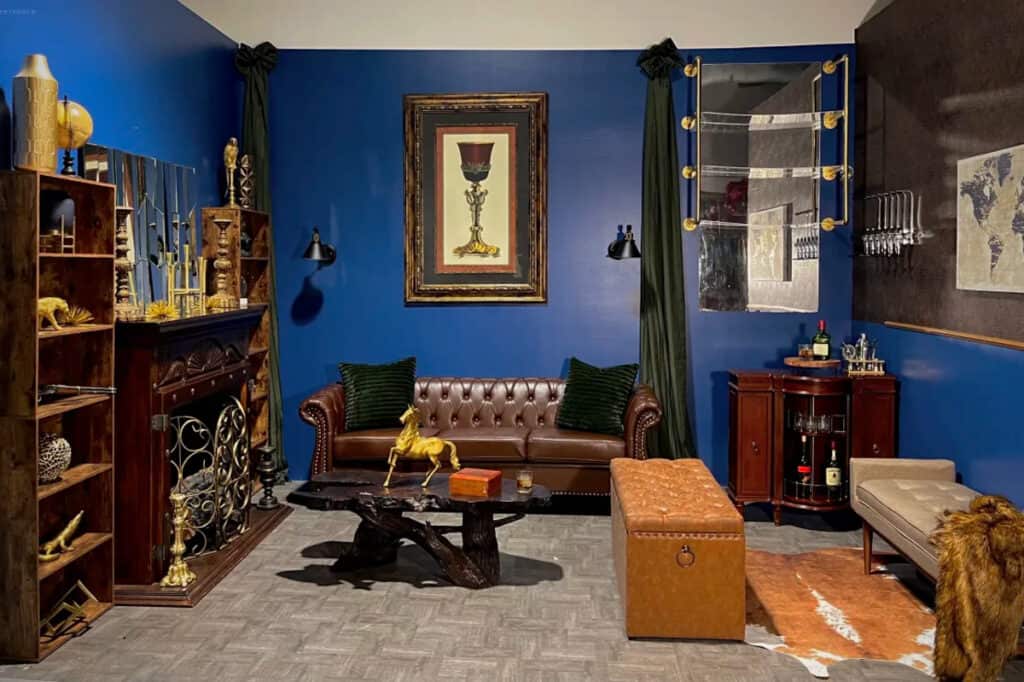 Finding your dream wedding venue on Peerspace is easy. Simply go to Peerspace's dedicated wedding venue page and type in your location. From there, you'll be met with a variety of beautiful wedding venue options near you!
On the upper left hand corner you can narrow down your search by number of guests and price range. You can also find spaces with specific amenities or styles using the "more filters" button. Then, use the keyword search to find royal blue specific locations. You can type in "blue" broadly or see your options if you specify "royal blue."
Once you've found a few spaces, click on each venue to read the reviews, browse through pictures, and even contact the host with any questions. After discovering your dream venue, just click "book now"  and you'll have your wedding venue secured in minutes! 
Royal blue too intense? Then check out our dusty blue wedding theme tips and tricks for more subtle and chic color palette!
How to use Peerspace to find royal blue wedding-themed inspiration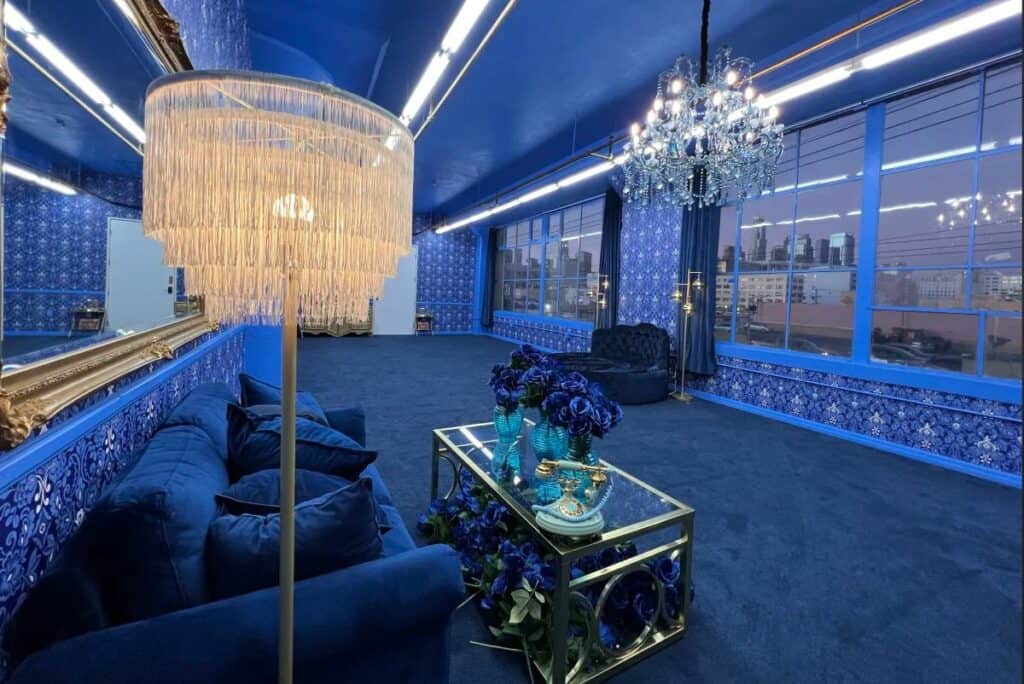 Now that you've booked a royal blue venue on Peerspace, you can continue using the website to find fun royal blue wedding themed ideas for your wedding. Rather than searching for your specific city on Peerspace.com, type in the location more broadly such as "United States," "Canada," or "United Kingdom."
Then, narrow your search down with a keyword search like "blue wedding". From there, check out all the pictures of royal blue wedding venues around the world! The fabulous tips below all come from our royal blue wedding venue search on Peerspace. However, if you'd like to see more after reading this article, then you can easily find a variety of fun spaces with your own Peerspace search.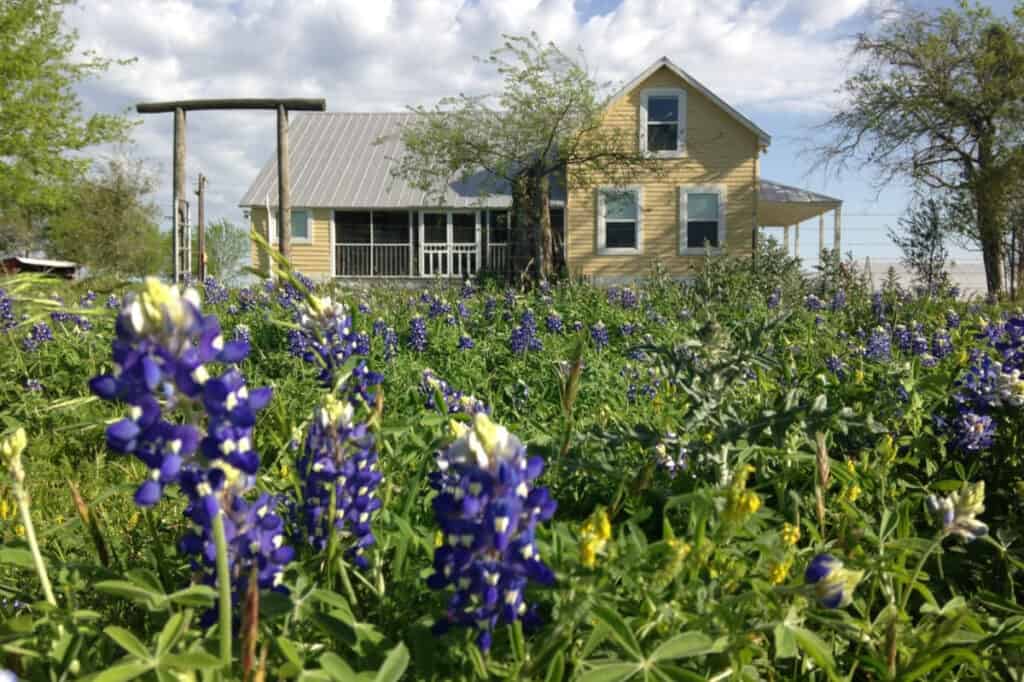 The blue bonnet flowers growing in the fields of this 1890s farmhouse in La Grange, Texas would add such a beautiful and natural touch to a Royal Blue wedding theme! If you can't find a venue near you with royal blue flowers like  bluebonnets, hortensia hydrangeas or delphiniums growing in the yard, then you can still of course make them a part of your bouquet!
Another option would be to have your guests throw blue bonnet seeds as you leave the venue after your wedding. With the permission of the Peerspace host, you would be leaving a lasting legacy at the venue as flowers would bloom for years after you tied the knot in that very spot!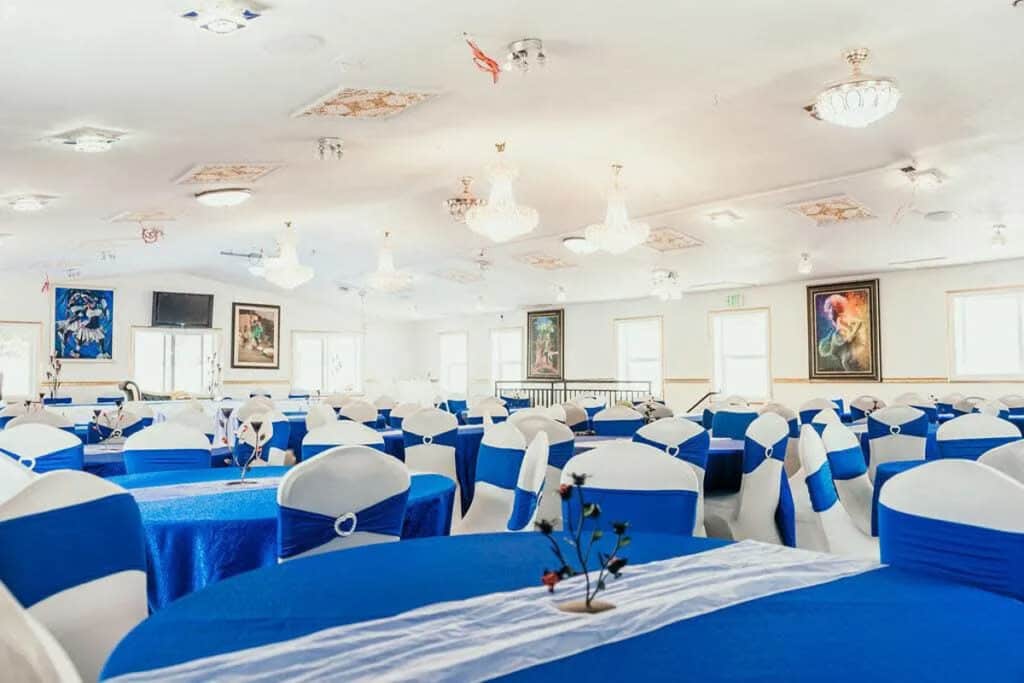 Simple touches like royal blue linens and royal blue chair sashes can really make your royal blue wedding theme pop, as you can see in this beautiful Antioch, California Peerspace venue.
This Peerspace offers decoration and design services with your booking so no matter your wedding theme, so they can bring all your decoration dreams to life!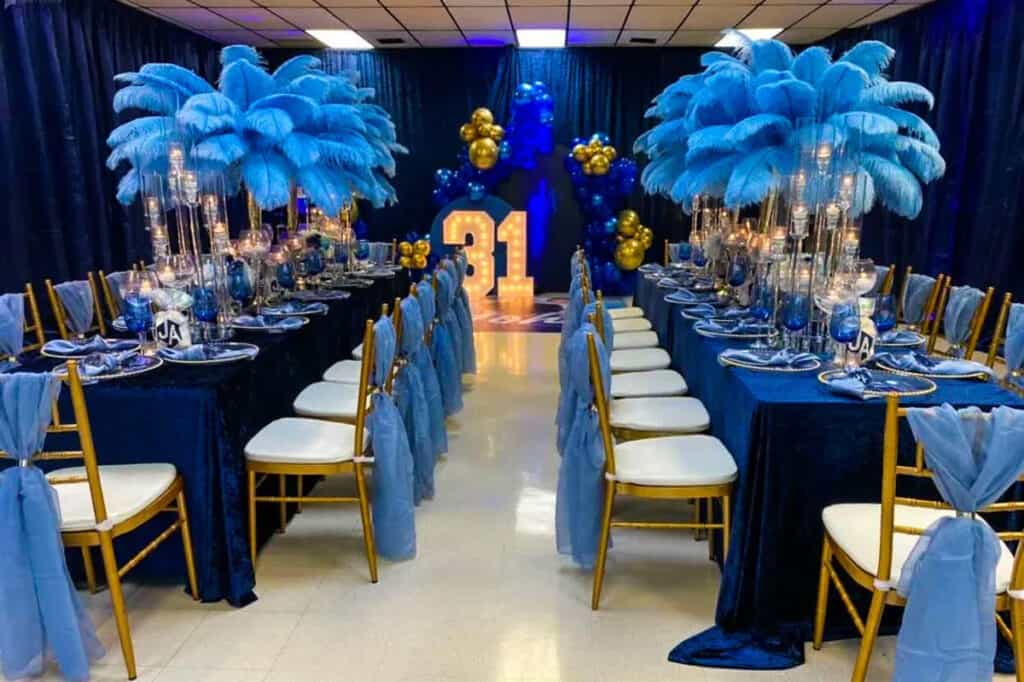 We love the idea of getting super creative with your royal blue wedding themed centerpieces! For example, what do you think of the fun tree centerpieces at this Texas event hall?
If you live near Houston and would like to book this venue for your own wedding, this Peerspace venue is a one-stop shop and decor packages are available. Once you book the venue, and tell them your theme — they'll take care of the rest!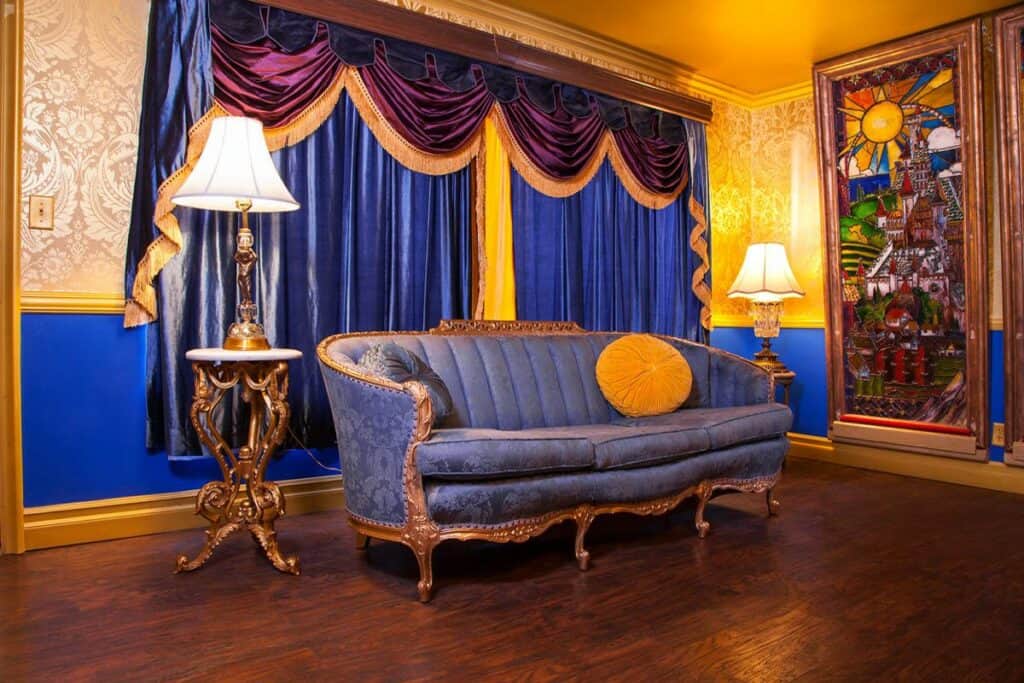 You may have chosen royal blue as your main wedding theme and color — but don't forget to choose some beautiful complementary colors to match!
This fun Peerspace venue in Las Vegas, Nevada comes with a beautiful mix of royal blues, golds, purples, and yellows. If you are looking for a more toned down color palette though, consider matching your royal blue with gray, off-white, or even ivory.
This venue also pairs perfectly with our fairytale enchanted forest wedding theme ideas. Check them out!
Tip #6: Offer a blue-themed bar with royal blue drinks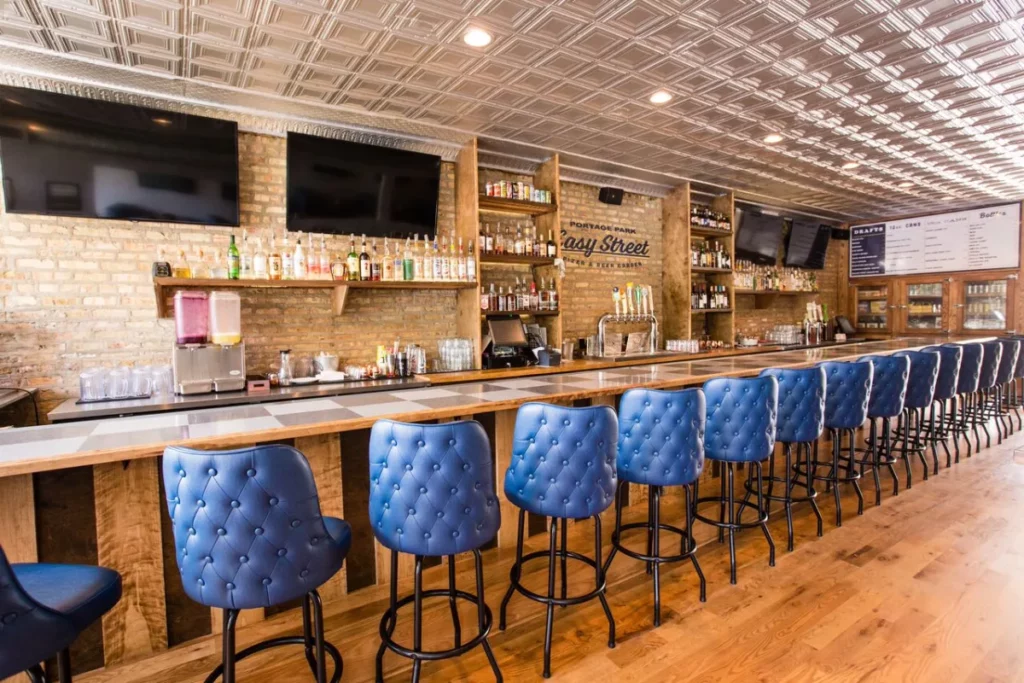 Planning your wedding drinks can be so much fun! Peerspace even offers blue themed wedding venues to make your royal blue wedding venues in, like this spacious lounge in Chicago, Illinois. Just make sure the bartenders have plenty of blue curacao, Bombay Sapphire and blue vodka on hand!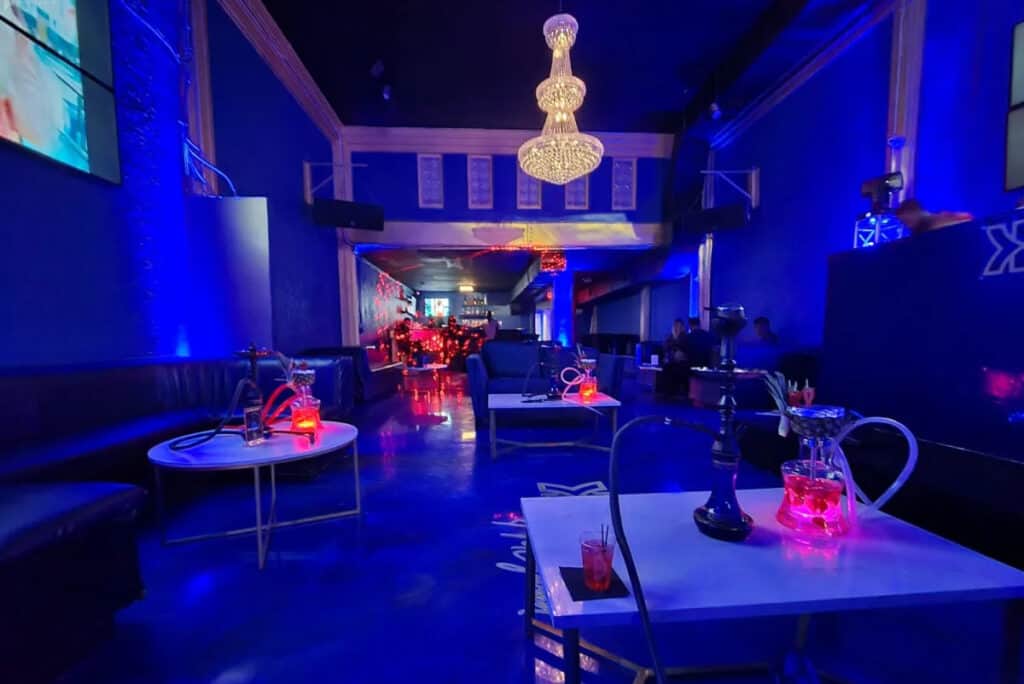 When everyone's ready to dance, it's time to turn on the royal blue party lights! For example, this Hollywood, Florida venue is a great example of how royal blue lighting can really set the stage for a fantastic dance party! Especially with the beautiful chandeliers sparkling to add a classy touch.