The stars, the moon, and the sky make for a beautifully brilliant and bohemian-style wedding! To make the most out of your celestial wedding theme, follow these tips to help you prepare for the best day of your life.
Tip #1: Celebrate a celestial wedding in a truly celestial setting
One of the first steps in planning your dream celestial wedding is to book the perfect venue. And with Peerspace — that task is made easy! Peerspace is the largest online marketplace for event space rentals, with venues throughout the U.S., U.K., and Canada.
Here are just a few of the options for a celestial-themed wedding venue you can find in California alone: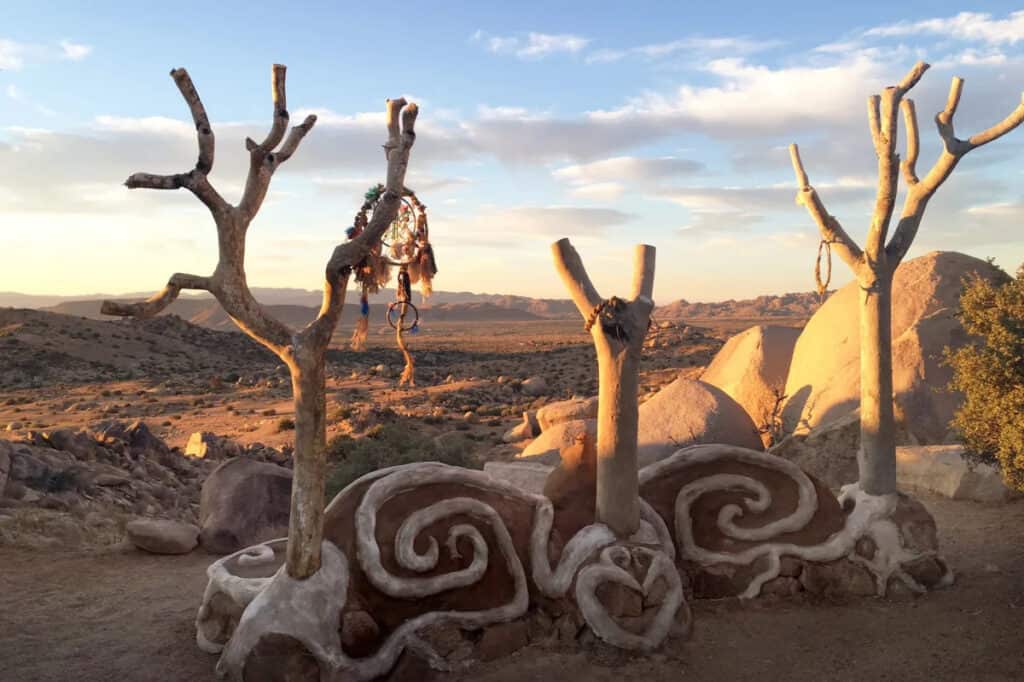 Can a wedding venue get much better than 640 acres of pristine land with 10-story high boulders and gorgeous Joshua trees? We're not entirely sure it can! This venue in Pioneertown, California is a stunning location to observe the stars, moon, and even ancient petroglyphs during your wedding. This Peerspace venue also offers two solar-powered kitchens and plenty of outdoor living spaces. The 30-foot yurt even has music and projection capabilities!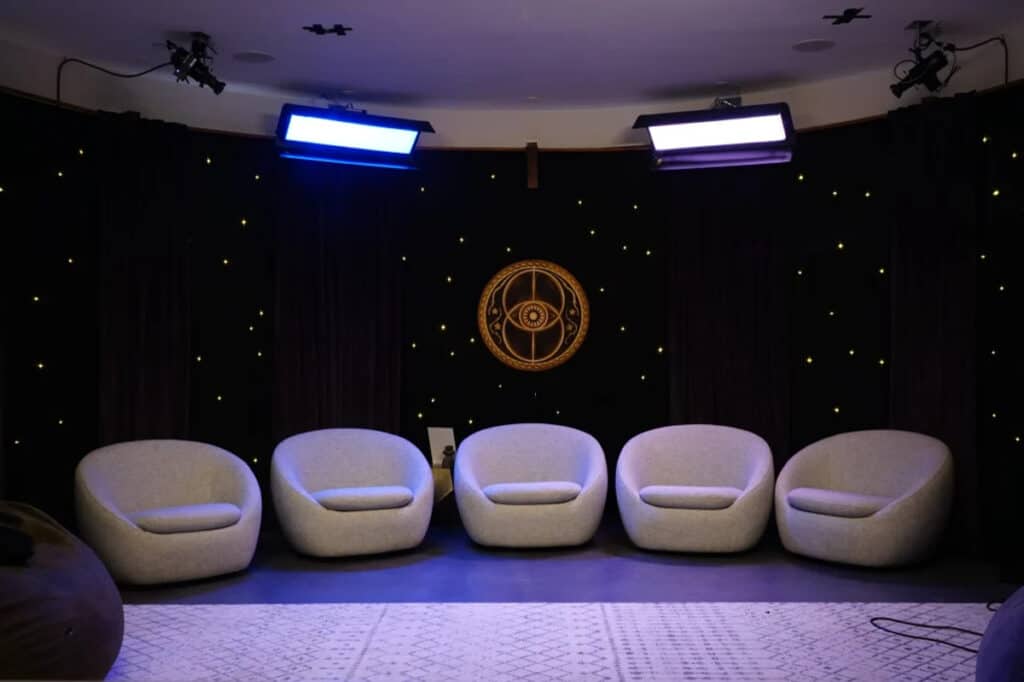 If you are looking to mix city vibes with your celestial wedding theme, you might want to rent a venue like this futuristic mystic manor in LA! The Peerspace host refers to this venue as an epic, art-filled spaceship because it looks and feels out of this world. 
Optional twinkle and colored mood lighting are available with the booking, as is the option to add on the downstairs spaces with a kitchen, large dining room, two lounge areas, and a large backyard with a pool, hot tub, and fire pit.
Get closer to the stars with our guide to getting married at Griffith Observatory!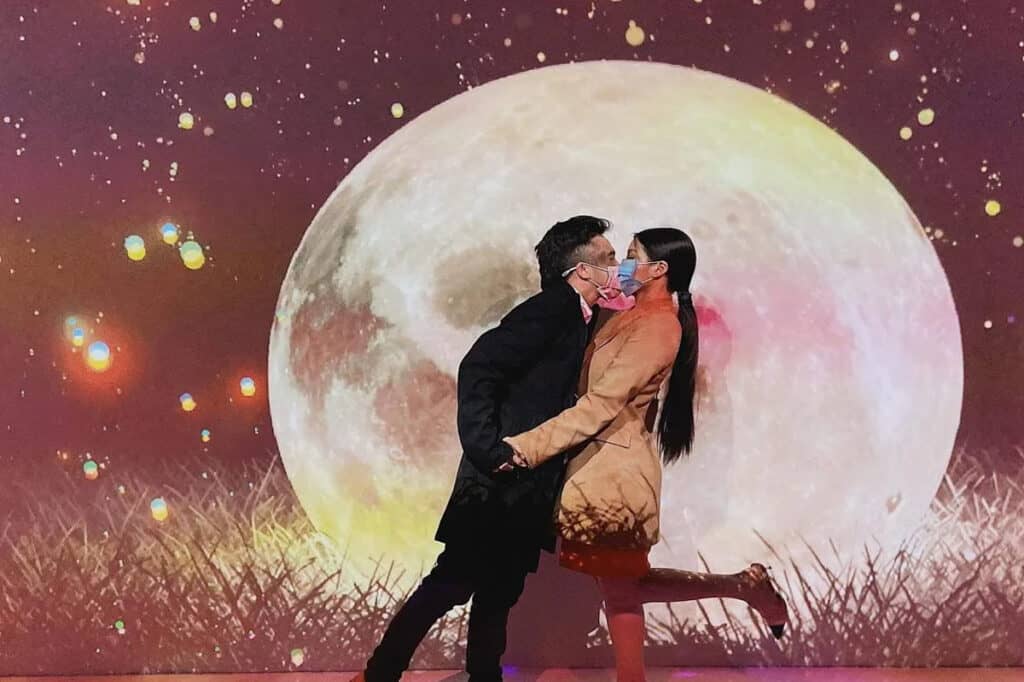 For an indoor celestial wedding, consider a fun space like this interactive art museum! This venue has six different rooms, each with its own distinct artistic display all of which are large enough to fit up to 228 people.
Each room's digital art is interactive, meaning you can touch it, play with it, and fully experience it. Plus, the yellow window room with sparkling lights definitely has some serious celestial vibes!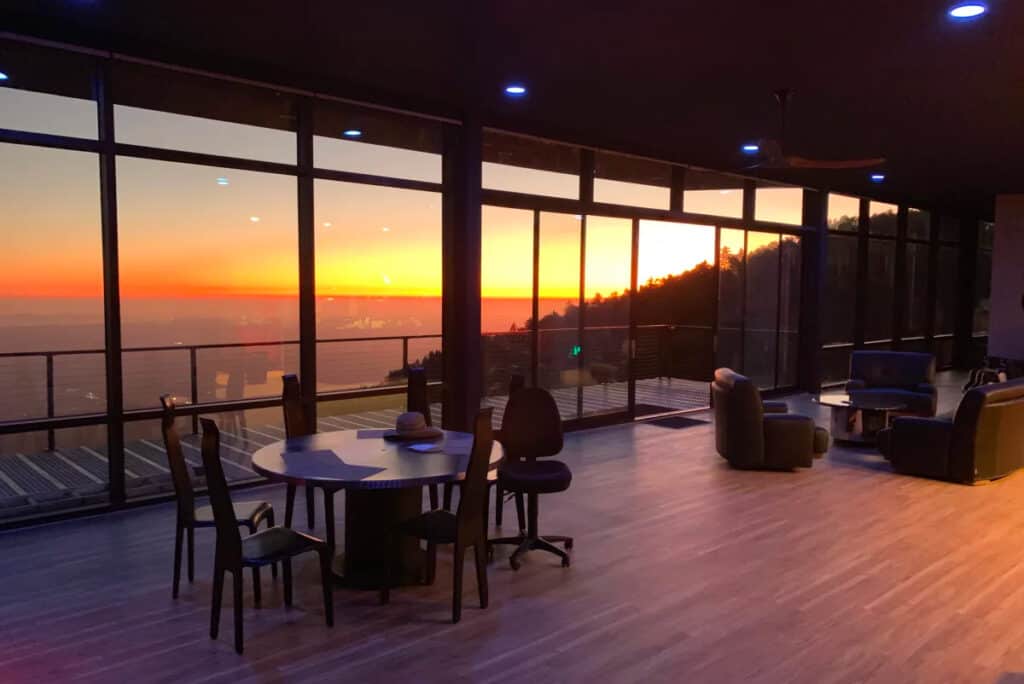 Get as close as you can to the stars in a wedding venue like this home in Pauma Valley. It's a contemporary country cliffside spaceship home at 5,000 feet. The house is in the middle of a cedar forest, yet is only 30 miles from the ocean. From every angle, you'll see the most dramatic views imaginable!
Tip #2: Choose a date that aligns with the stars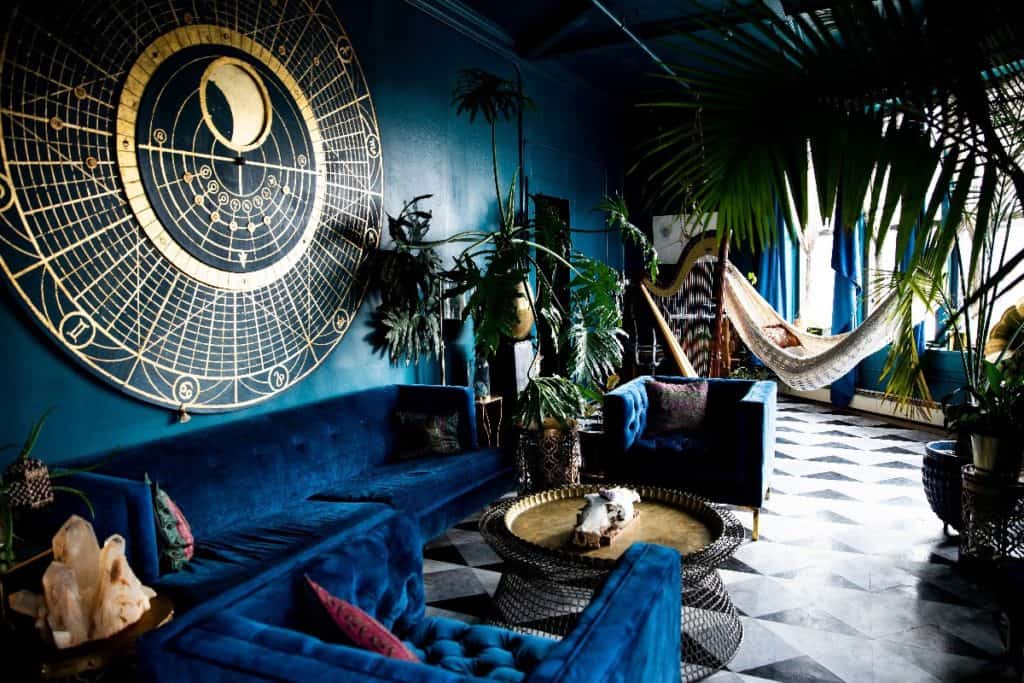 The best wedding dates for a celestial-themed wedding depend on your astrological sign! So before you set a date, check out this fun and informative article on the best wedding dates for each star sign. The article, by Wedgewood Weddings, also offers great ideas for color palettes and activities based on your star sign to truly knock your celestial wedding theme out of the park!
Tip #3: Decorate each table as a different constellation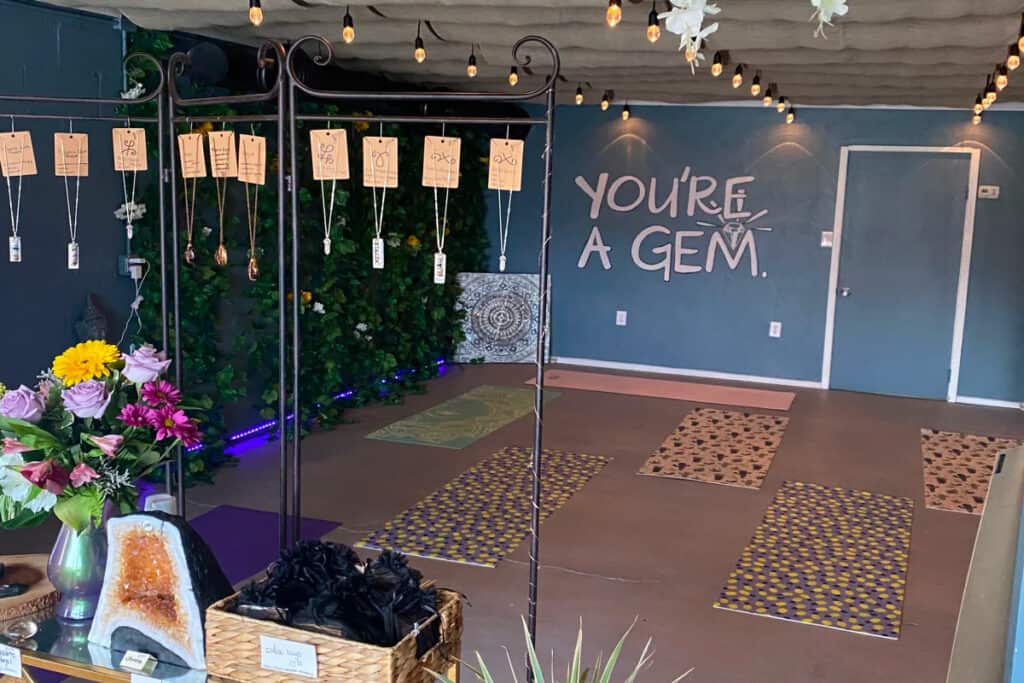 Decorate each table with constellation-themed linens and even consider seating people with their like star signs! For example, you may want to make a table specific to Aries or seat them with other compatible star signs, like Scorpios or Geminis. Fun table decorations include star-shaped confetti or little wedding favors that symbolize the different constellations, such as cute little crab stuffed animals on the Cancer-themed table.
Tip #4: Light up the night with fairy lights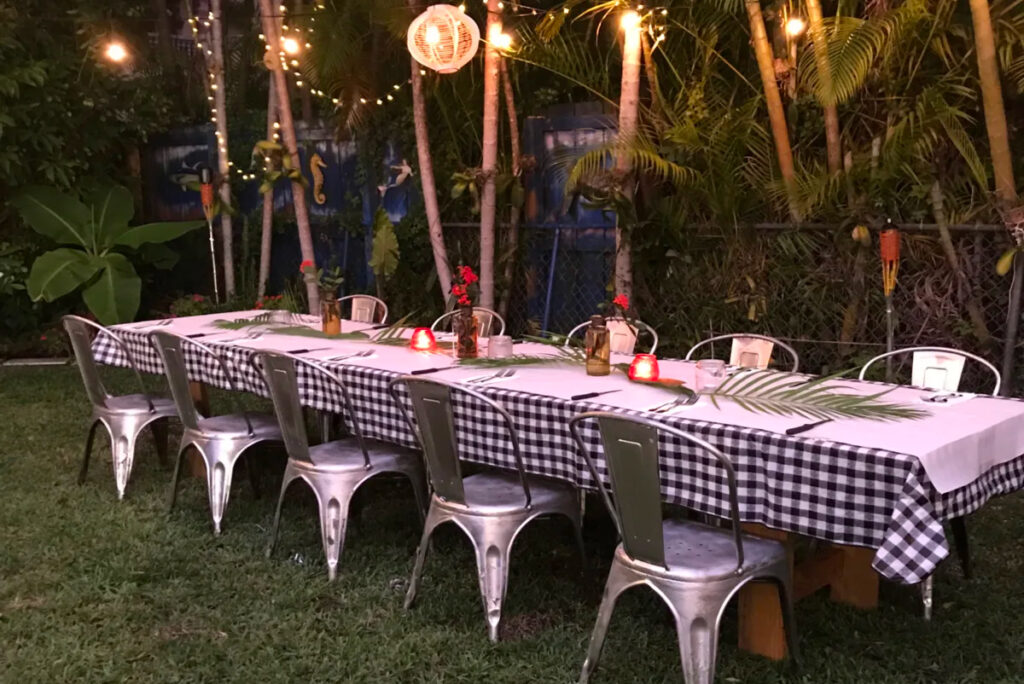 Before the stars start twinkling on your wedding night, you can still imitate their beautiful glow with some well-placed fairy lights throughout your venue. They can be used indoors or outdoors to brighten up a space and give it a magical glow!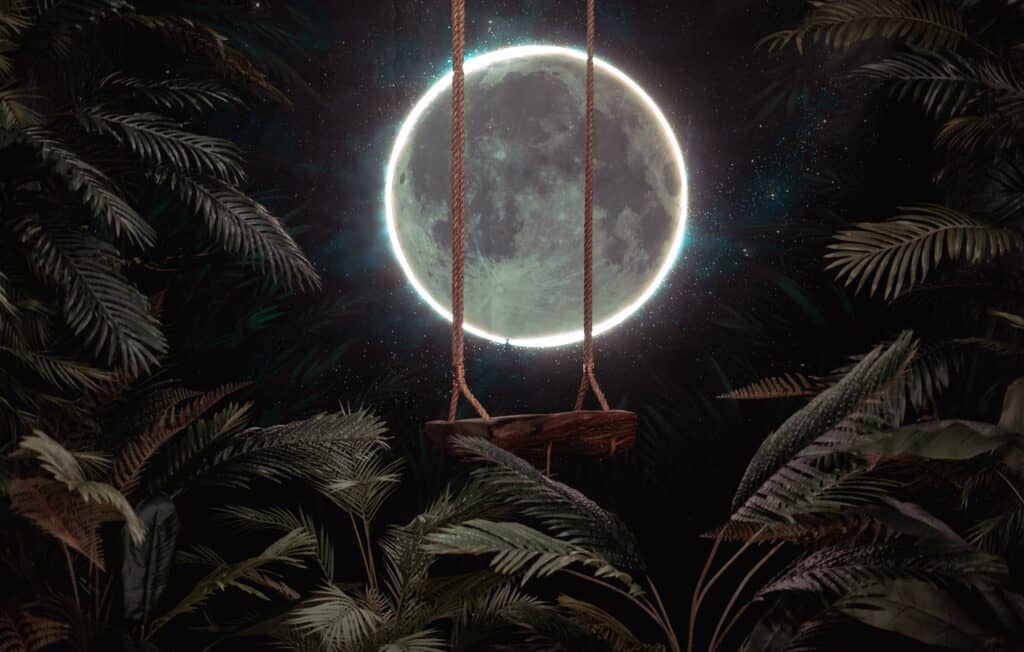 When your guests arrive, greet them with a beautiful area to take pictures in. Set up a beautiful background and a professional photographer at the entrance and have each guest pose on their way in. You're sure to get some beautiful mementos of your guests having a great time on your big day!
This venue in Texas has some beautiful examples of celestial-themed backdrops. If you are lucky enough to live in the Dallas area, this would also be a fantastic place to take celestial-themed photos for your Save the Dates!
Combine your celestial wedding theme with our royal blue wedding tips and tricks for a chic soiree!
Tip #6: Dance under the stars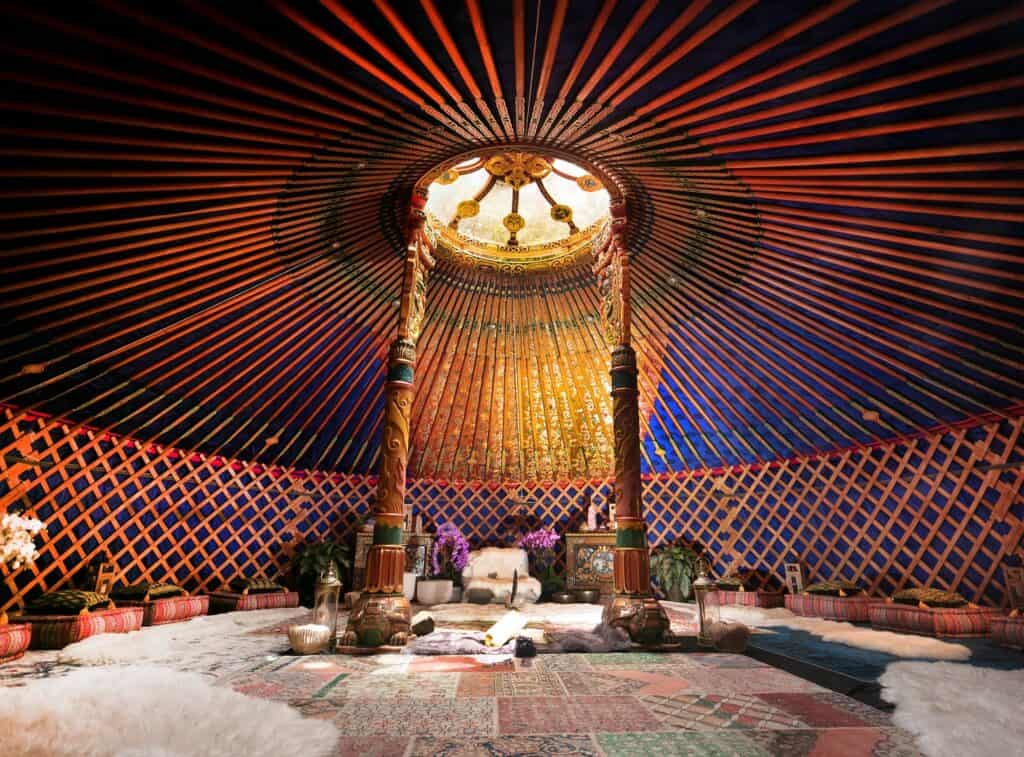 A celestial wedding theme should always have a first dance under the stars! To make this moment even more magical, you could opt to have your first dance with just a harp, violin, or even both playing an enchanting yet fairly quiet piece of music. This will surely be a wedding moment under the stars that you'll never forget!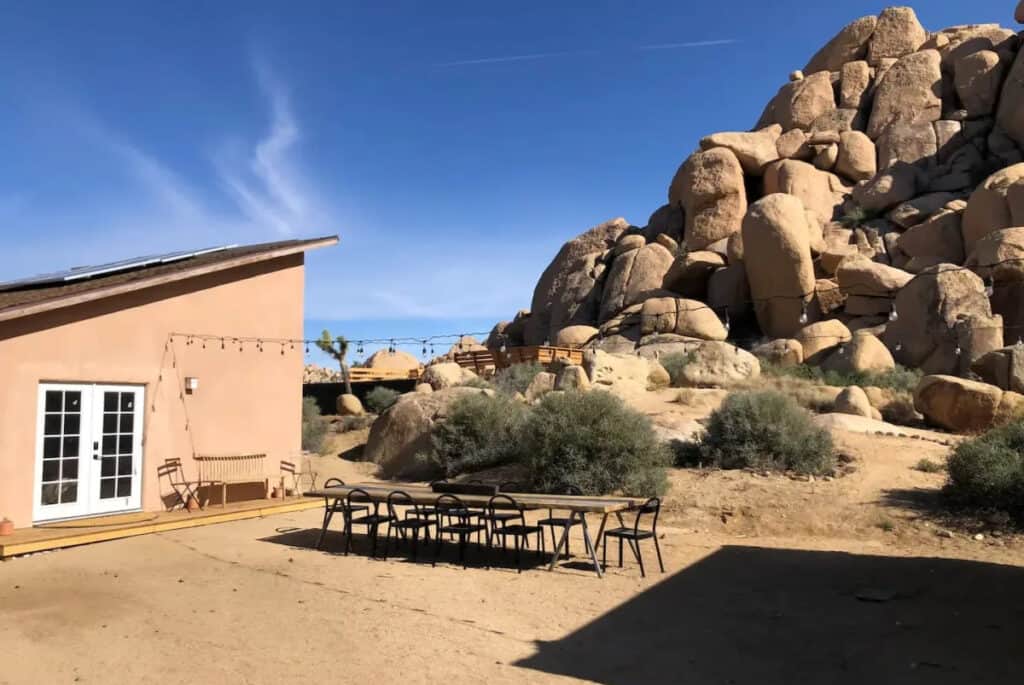 For the best celestial wedding theme views, you'll want to make sure you reduce your venue's light pollution as much as possible. That means choosing a venue away from other businesses and structures, and possibly during a full moon, so you don't need as much unnatural outdoor light during the event.
Some venues, like this one in Pioneertown, California are perfectly suited for just such an event! Every undeveloped part of this expansive property in the pristine desert wilderness offers its own iconic and dreamy backdrops populated by Joshua trees, Junipers, and desert flora.