Searching for a bunch of creative and fun Oktoberfest party ideas that'll make your celebration an especially memorable one? Keep reading for 13 of our favorite Oktoberfest party ideas.
Even if you don't use any of the ideas on this list, they're a great way to get inspired as you start planning your seasonal soirée with some authentic German touches.
1. Serve bratwurst cooked on the grill
German food is one of the most important elements of an authentic and enjoyable Oktoberfest celebration, so our first Oktoberfest party idea is to make sure you're serving bratwurst (a kind of traditional German sausage).
To get you started, here's a guide to grilling brats from Hey Grill Hey. You might also want to provide your guests with some meat-free options, like veggie sausages, if you know anyone in attendance is a vegetarian or vegan.
Plus, if you need a space to grill but don't currently have access to one, consider renting one by the hour from Peerspace. For instance, you can rent this historic Spanish hacienda in downtown San Antonio, Texas, which comes with an outdoor grill that renters can use.
2. Serve homemade sauerkraut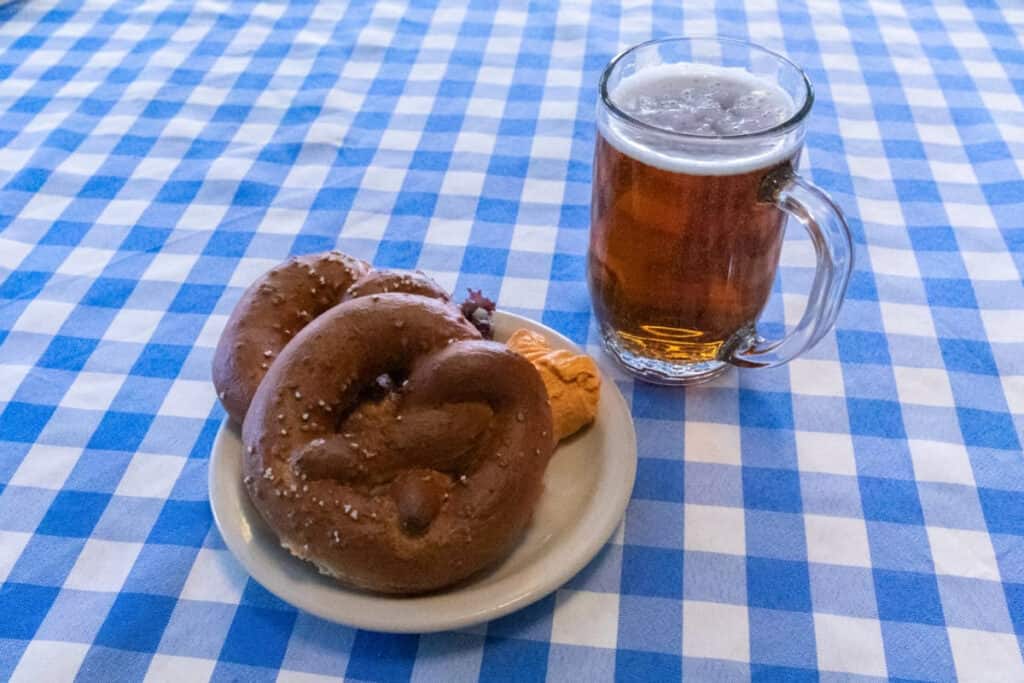 Another important Oktoberfest party idea: Sauerkraut is also a traditional German dish. It's one that goes amazingly with bratwurst, and it's a must-have at any Oktoberfest party. Here's a recipe for a lacto-fermented sauerkraut. It's not only delicious but also great for your microbiome because it's packed with probiotic bacteria!
3. Serve beer AND non-alcoholic alternatives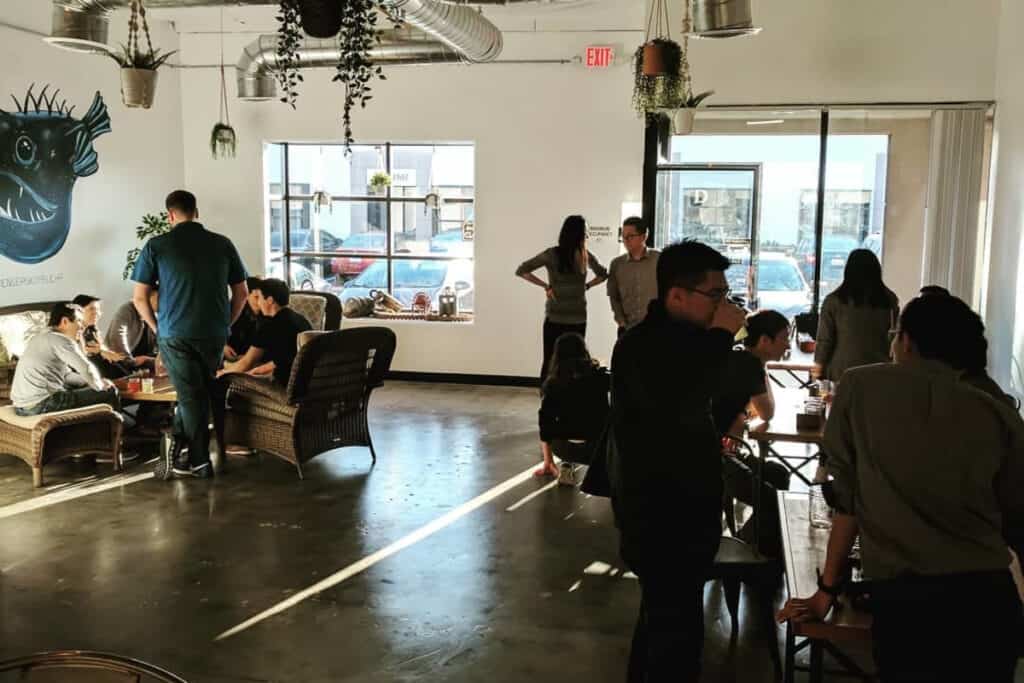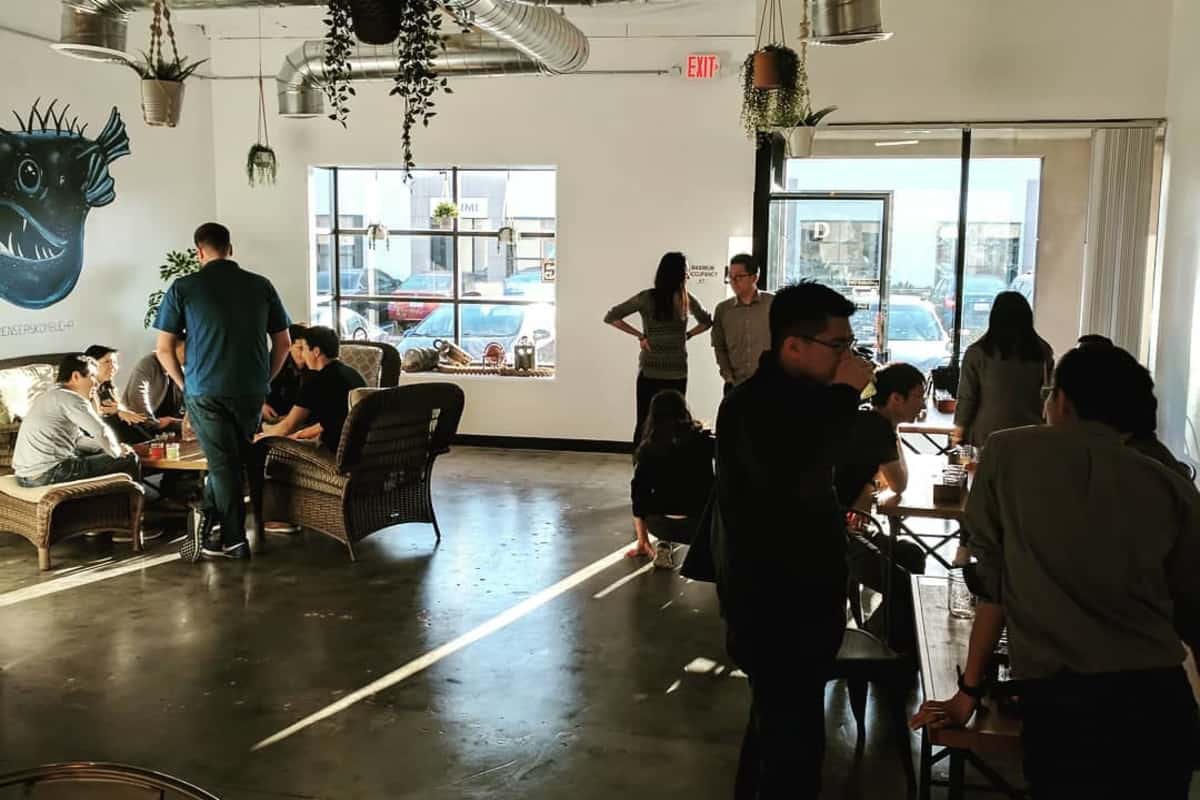 Yes, German beer is probably a significant element of your Oktoberfest party and perhaps the most well-known feature of these kinds of parties. (Looking for specific beer suggestions? Here are seven incredible German beers that would be perfect for your celebration.)
But don't forget to offer your guests non-alcoholic alternatives, such as flavored seltzer, juices, kombucha, and other refreshing beverages that will make everyone feel included regardless of their needs and preferences. A traditional German drink that also happens to be non-alcoholic is schorle (here's a recipe), which contains fruit juice mixed with carbonated water.
You know what's just around the corner, right? Halloween! Check out our Halloween party decoration ideas to get in the spirit!
4. Use a blue-and-white color scheme
The national colors of Bavaria, where the real Oktoberfest takes place, are blue and white. So incorporate this traditional color scheme for your decor and your Oktoberfest will be extra authentic. (German guests or those familiar with German culture will be especially impressed!)
5. Wear traditional Oktoberfest outfits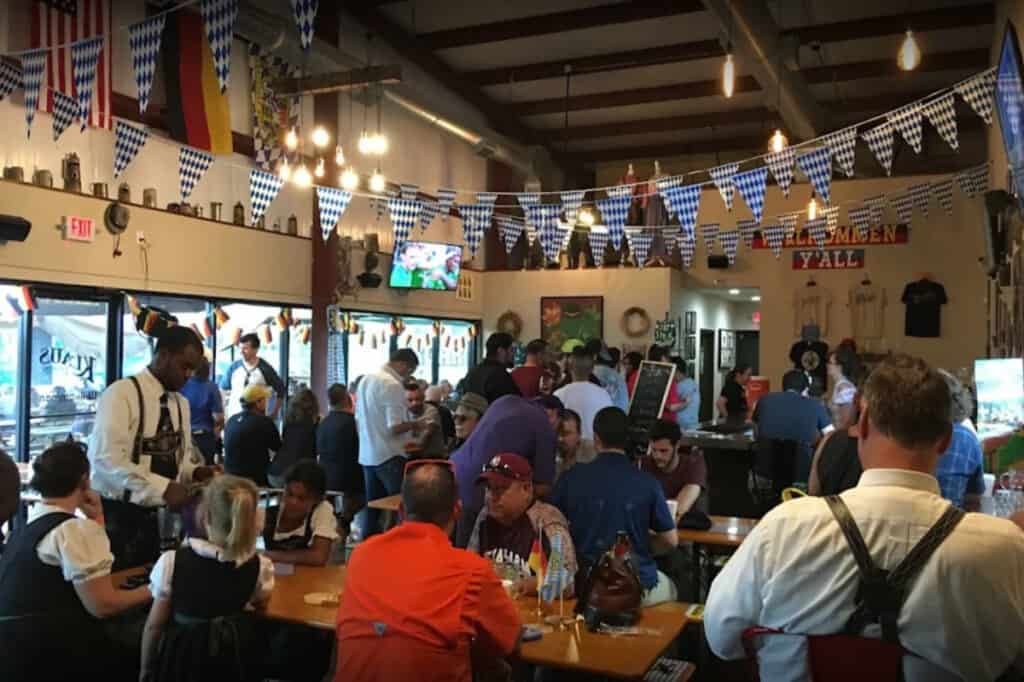 As the host, it's up to you to set the tone for your party guests. One way to do so is by encouraging them to come dressed up in traditional Oktoberfest outfits, which include dresses called dirndls and short leather pants called lederhosen.
6. Transform your backyard/outdoor venue into a beer garden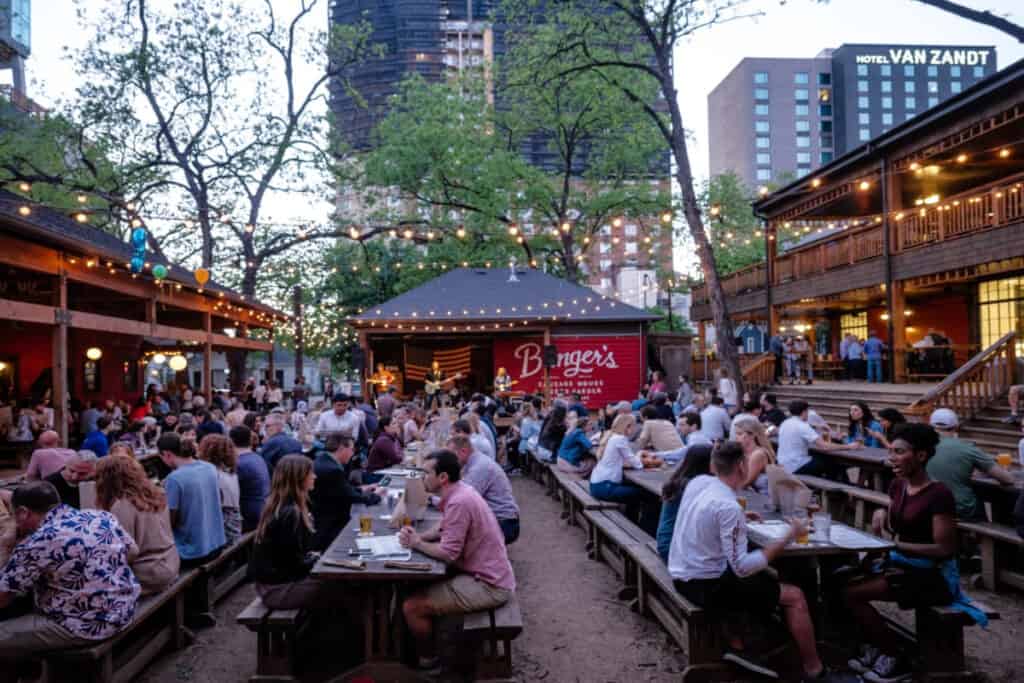 What is a beer garden, you might ask? According to Vine Pair, they're "outdoor areas where beer and food are served in a communal setting. Often attached to a brewery or tavern, these neighborly spaces have been popular in Germany since the 1800s (some argue the 1500s)."
Check out this guide to turning your own space into a beer garden, with lots of easy yet effective tips for a transformation!
7. Put together an Oktoberfest-themed playlist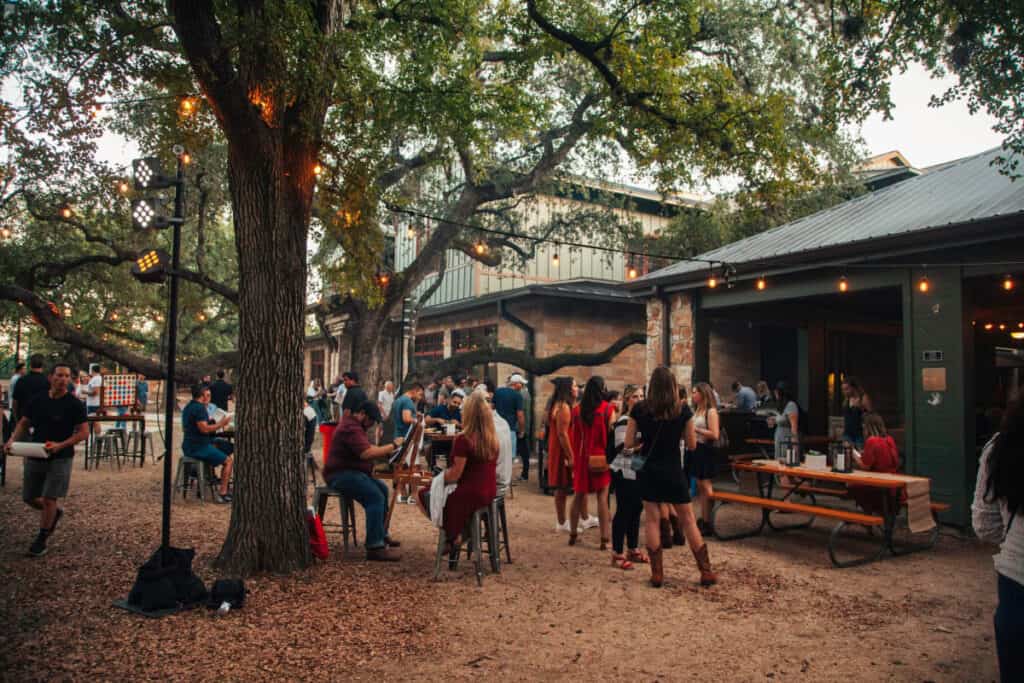 This is one of our favorite Oktoberfest party ideas! If you mix some German songs (especially drinking songs) into your playlist for the party, you'll be well on your way to creating a fun and authentic atmosphere.
To get you started putting your playlist together, here are 10 songs you might actually hear in a Munich beer tent.
8. Make some Oktoberfest desserts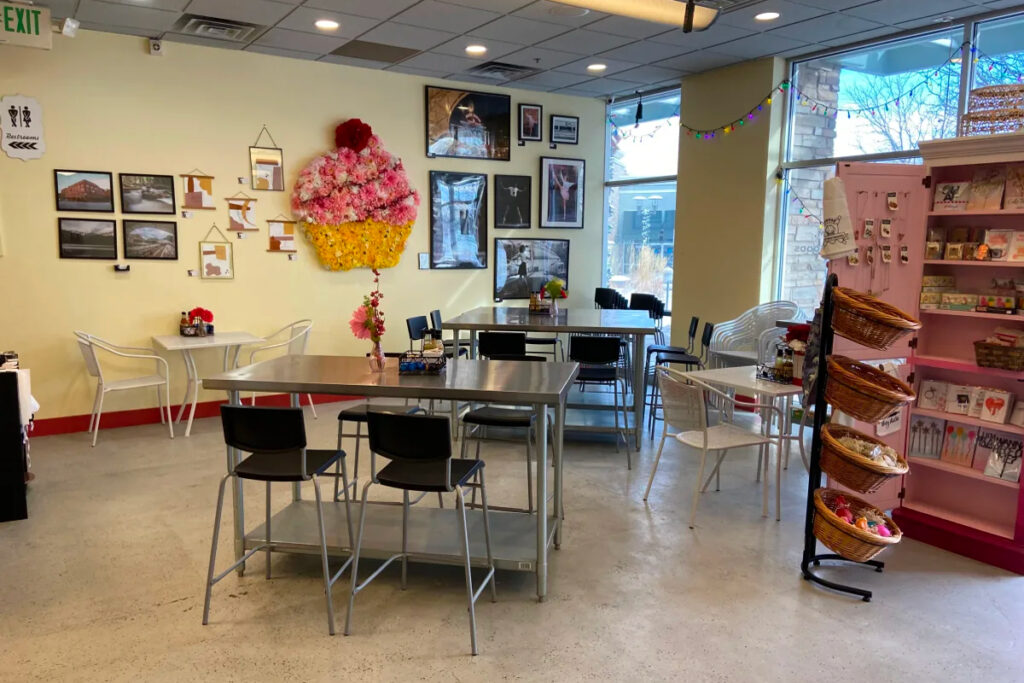 From apple strudel to black forest cake, there are all kinds of classic German desserts that would absolutely take your Oktoberfest party up a few notches and make your guests very happy.
To help you choose which desserts you'd like to serve, Serious Eats suggests 8 sweet recipes that would work perfectly.
9. Play Oktoberfest trivia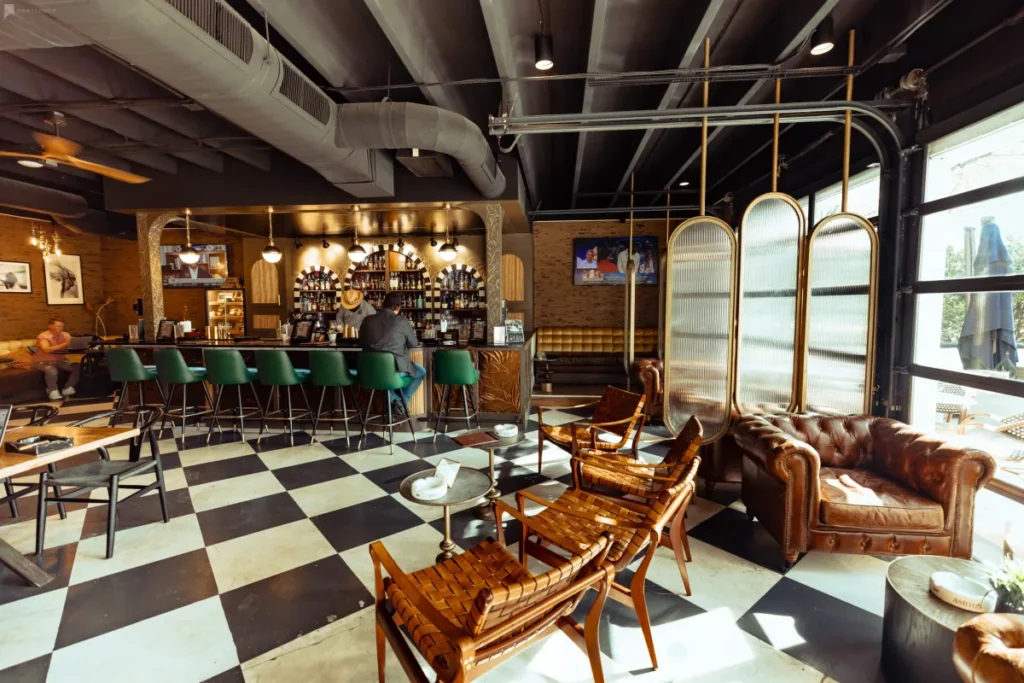 Looking to get a little competitive at your party? Have your guests play Oktoberfest trivia! Here's one example of an Oktoberfest trivia game you might want to use, but there are others out there as well.
10. Have plenty of lighting for outdoor parties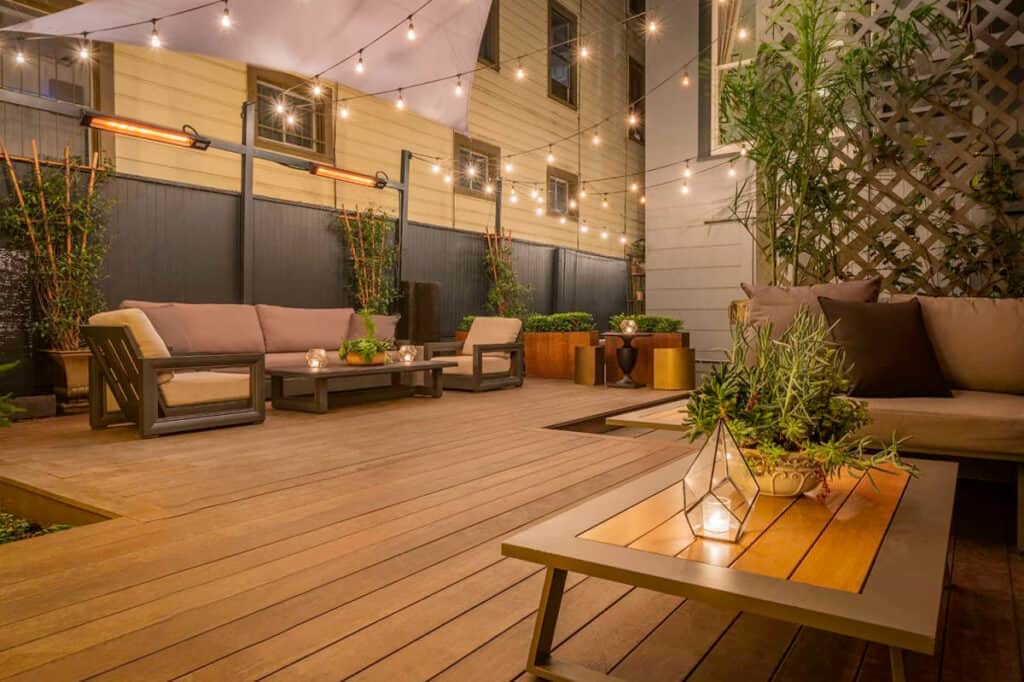 It's fair to expect that your Oktoberfest party will probably continue after dark. So if you're having your party outdoors in a backyard or other such venue, make sure you have lighting prepared so you're not all stuck in the dark once the sun goes down.
As a bonus, hanging up some lighting is also an opportunity for additional decoration. After all, string and globe lights look so pretty hanging from trees or other structures.
It's never too early to start planning when tacos are involved: check out our Cinco de Mayo party ideas next!
11. Use wooden tables and other surfaces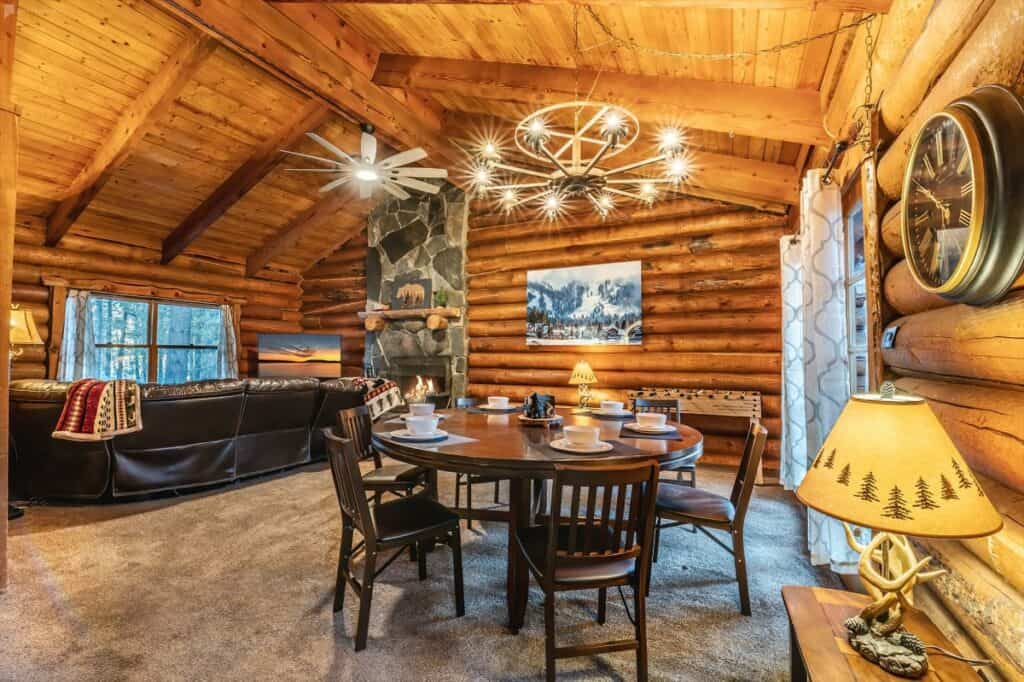 Even if you can't have long wooden tables like those that are typical at German beer gardens, you can serve food to your guests on wooden serving boards/platters to evoke the same feeling. Wood always adds a feeling of warmth to any decor scheme, so it can never hurt to use!
12. Educate yourself about Oktoberfest and Bavarian culture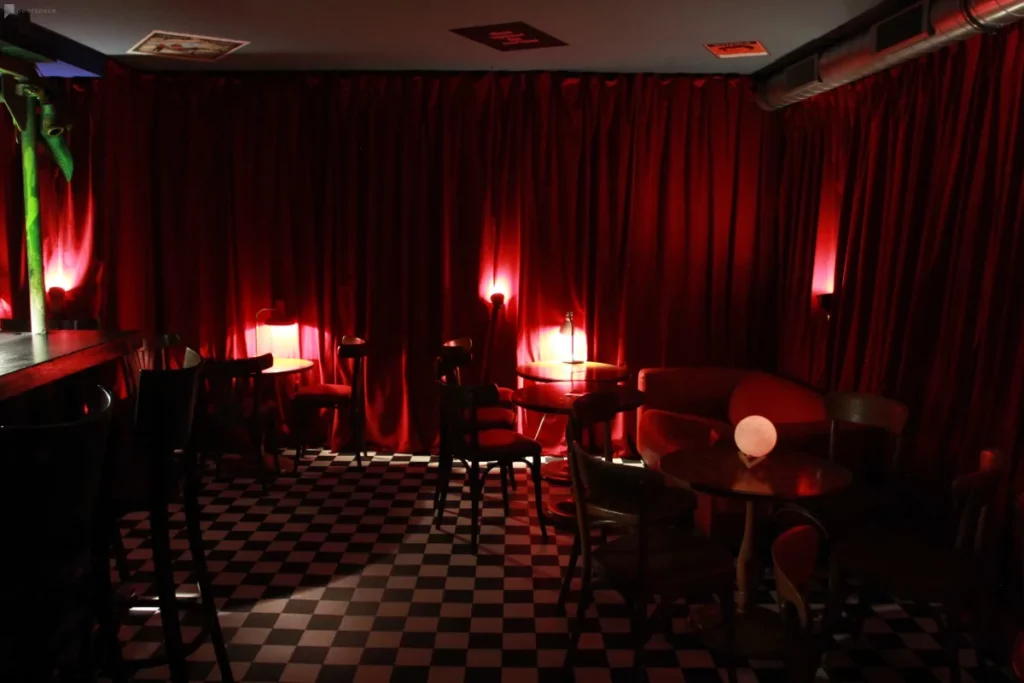 Before you throw an Oktoberfest party, consider doing a little bit of reading or watching some YouTube videos explaining more about what Oktoberfest is and giving windows into the Bavarian culture.
Here's a good video on the subject, for starters – it's an explanation of Oktoberfest from a Munich native, a YouTuber who goes by Feli from Germany.
13. Play some Oktoberfest games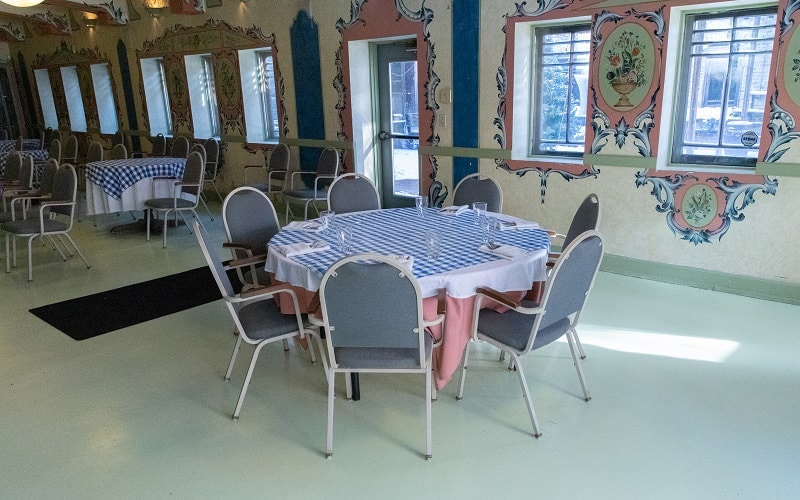 Drinking beer isn't the only activity that takes place at Oktoberfest! There are tons of traditional Oktoberfest games that would be the perfect addition to your gathering, but others might be a little too dangerous for your liking. Here are more than a dozen of these games for inspiration, from Maskrugstemmen (the stein-holding contest, and the most famous Oktoberfest game) to keg rolling and keg bowling.
If you don't have a space that can accommodate all these games, renting one might be a great solution–even better if it's as authentic as this German-inspired quaint event space in Minneapolis, Minnesota.