Need some special September baby shower ideas for an upcoming celebration? Baby showers aren't just about celebrating the baby on the way. They're at least as much about celebrating the expectant mother and "showering" her with gifts, love, and support.
In light of that, here are 12 perfect September baby shower ideas that will help make the mama-to-be feel as appreciated as she deserves to feel by her friends and loved ones!
1. Autumn leaves color scheme
Perhaps the trees aren't covered in beautiful fiery shades of red, orange, and yellow quite yet. However, September is still the perfect time for a baby shower decorated with a color scheme inspired by fall leaves. You can buy fake fall leaves in the form of garlands and other decor that will make your party setting especially beautiful and festive.
2. Apple-picking baby shower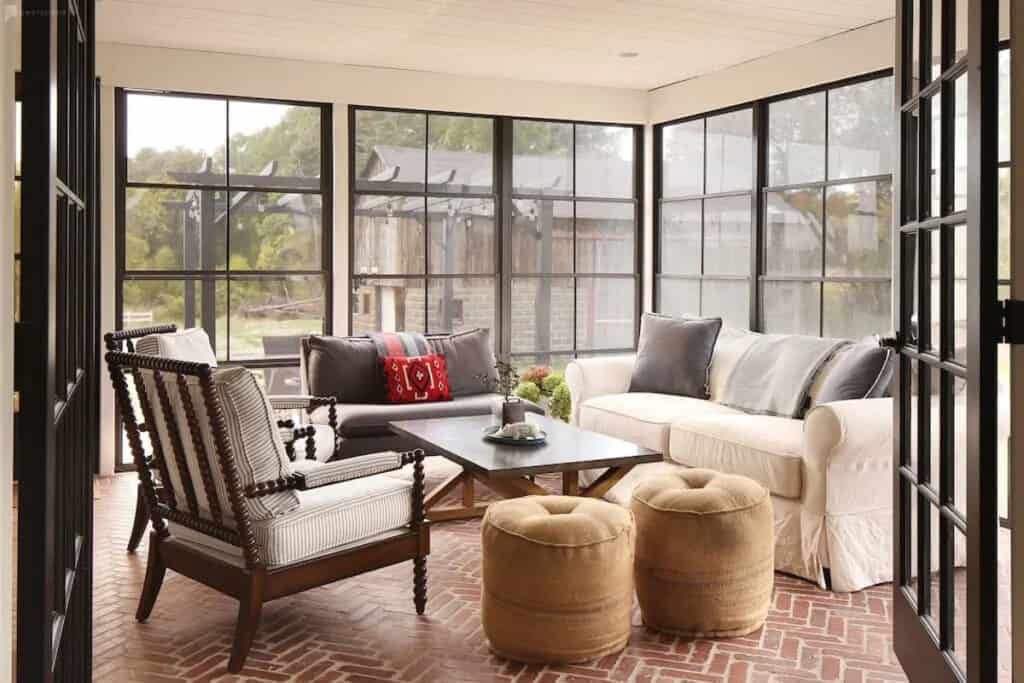 If you live in the Northern hemisphere in a location where apples grow, September is one of the prime months for apple-picking, and we can think of few activities more quintessentially autumn that that! Web Baby Shower suggests some adorable apple-themed decor: "A cute checkerboard tablecloth, some pumpkins, and a basket of apples will set the scene nicely."
Be sure to prepare some apple-based baked goods and other snacks, too, to really stick with the theme! Plus, if you'd like an apple orchard all to yourself and your baby shower guests for the day, consider renting one, like this farmhouse on a three-acre apple orchard in Fennville, Michigan. You can do some of your baby shower activities outside in the orchard itself and others inside the 100-year-old farmhouse, which boasts "an open floor plan, a beautiful setting and great natural light."
3. Pumpkin spice-flavored food and drinks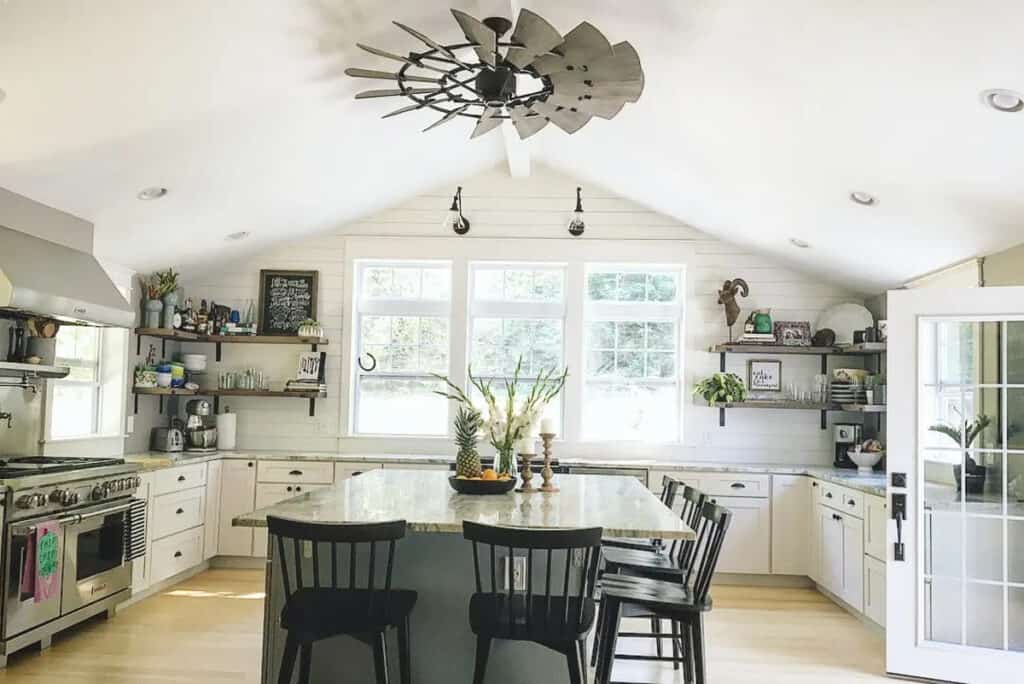 This is one of our favorite September baby shower ideas. Pumpkin spice is no longer limited to our lattes! These days, it can be found in everything from cakes to custards to bread, and plenty more. If you're looking for inspiration in this vein, here is a list of 35 of the best pumpkin spice recipes from Delish magazine.
Is this your first rodeo? Then be sure to read up on where to host a baby shower to make it beyond special!
4. Woodland creatures baby shower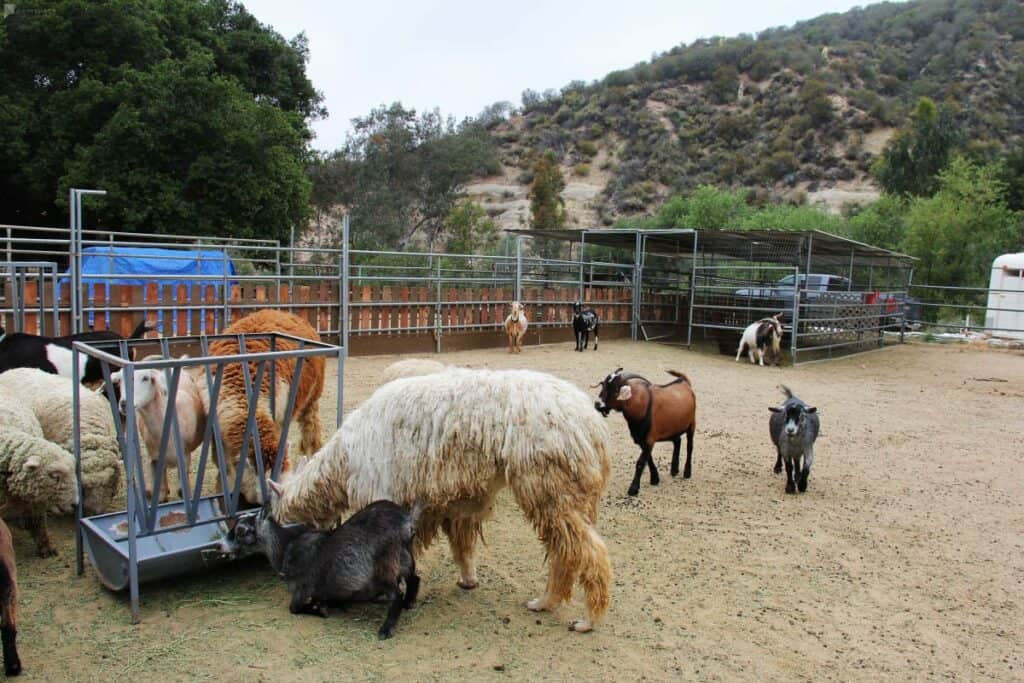 If the mom-to-be is an animal lover, a baby shower inspired by the creatures of the forest (including foxes, squirrels, raccoons, and deer) is a wonderful and creative September baby shower idea.
Use decor like pinecones, cartoon animals, rustic garlands and banners (burlap would be a great material for this), and forest-themed cake toppers. You can even make a cake and decorate it like a fox. Here are instructions for doing so from A Couple Cooks.
5. Favorite sport-themed baby shower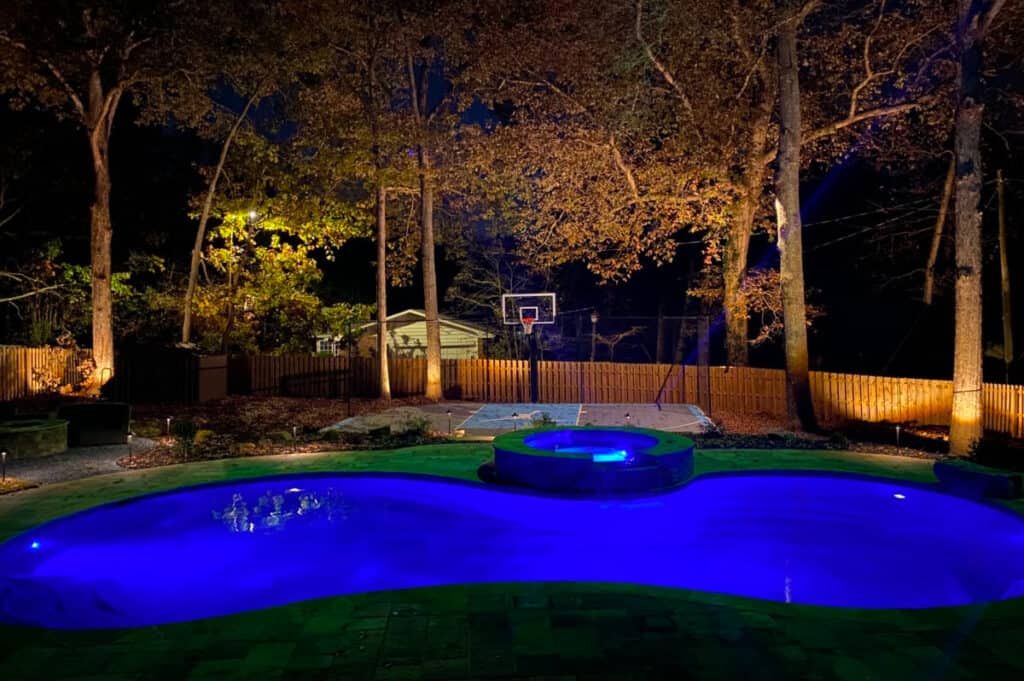 Is the mom-to-be a big fan of a particular sport? If so, whether it's soccer, basketball, or horseback riding, use it as the theme of the baby shower to make her feel extra special and appreciated.
This September baby shower idea is a versatile one, and you can even incorporate games into the mix to make it especially fun. Here are some more sports-themed baby shower ideas for further inspiration.
6. Pumpkin-themed baby shower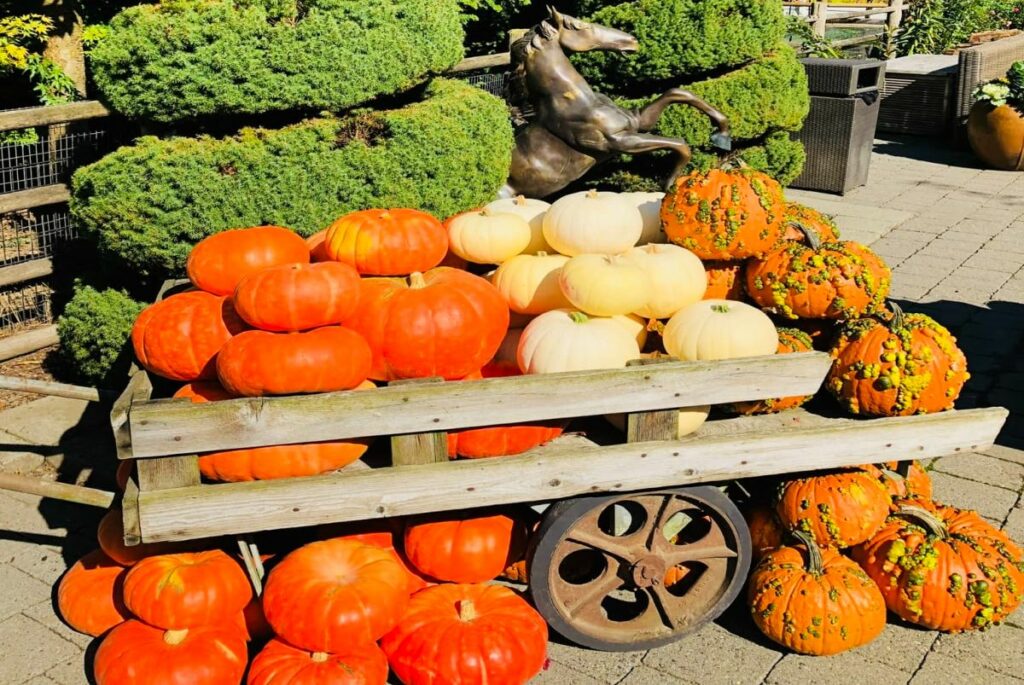 We think the ideal centerpiece of this September baby shower idea would be gifting the mama-to-be a little pumpkin costume like this one from Pottery Barn Kids for her baby on the way. After all, there's absolutely nothing cuter than a baby dressed up as a pumpkin!
Besides this, a pumpkin-themed baby shower could include pumpkin pie, pumpkin-flavored drinks, and pumpkin-shaped decor for a highly cohesive look.
7. Sunflower baby shower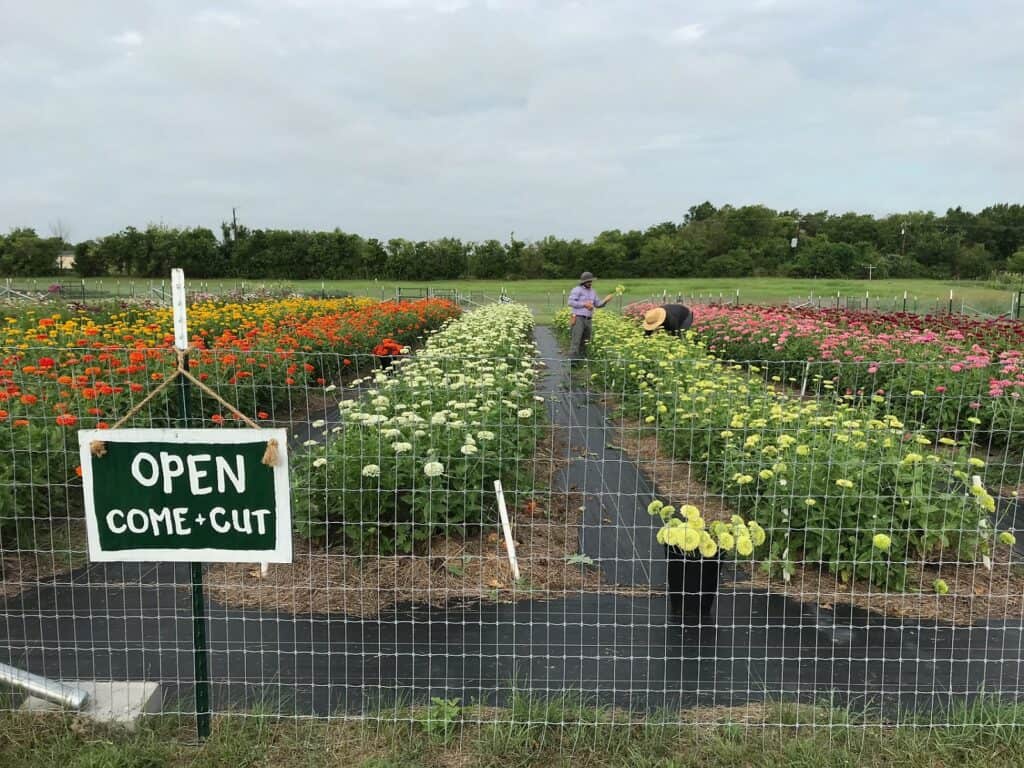 Since September comes right at the end of summer, sunflowers are a seasonally appropriate fit for a September baby shower. And sunflowers are a simple yet beautiful theme both visually and symbolically!
If you're not sure where to begin with this one, but you're interested, here are some sunflower baby shower ideas to get you started.
8. Onesie decorating activity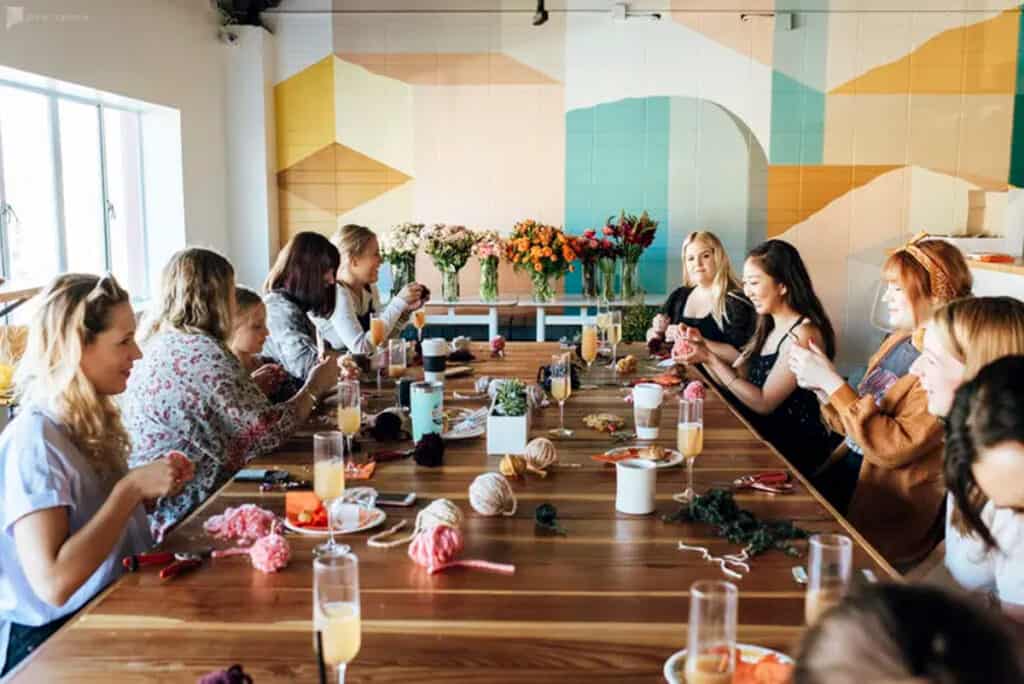 If you'd like to do more at your baby shower than simply sit and chat with friends and family (a perfectly respectable way to spend the party!), one activity we'd recommend is a onesie decorating station. Lovely Indeed describes in detail how to make this idea a reality, and it sounds super fun, not to mention easy!
9. Play some unexpected party games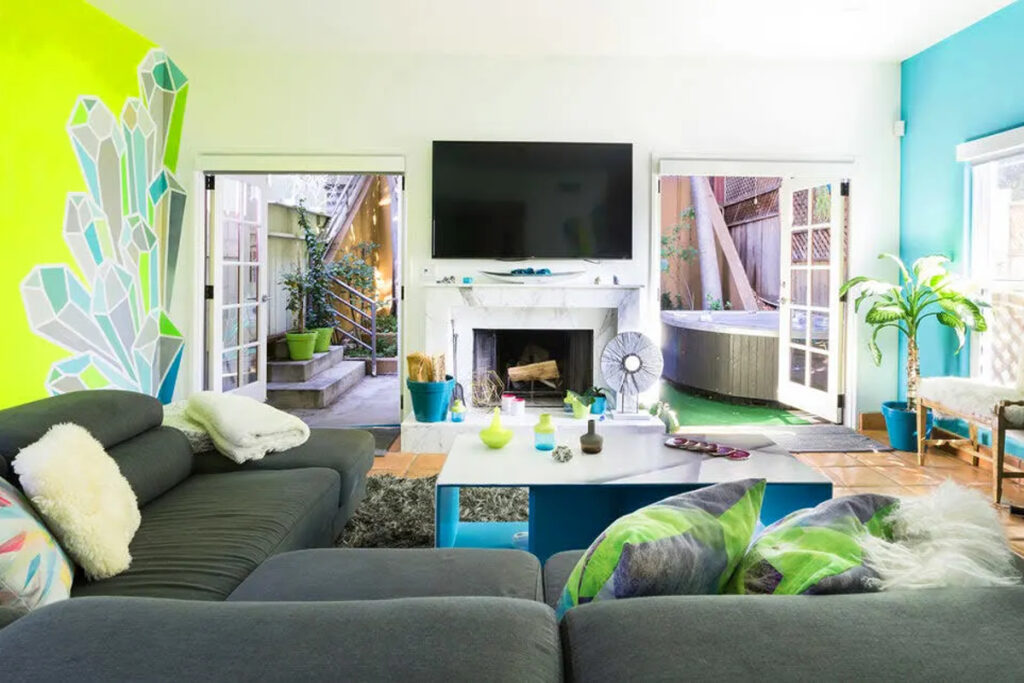 If you're having games at your baby shower, you want them to be fun and not entirely predictable or cliche. Here are some really fun ideas for baby shower games, including "the price is right (baby edition)" and "guess who (mom or dad edition)."
Happen to be in LA? Then you need to see our amazing baby shower venue ideas in Los Angeles!
10. Tea party baby shower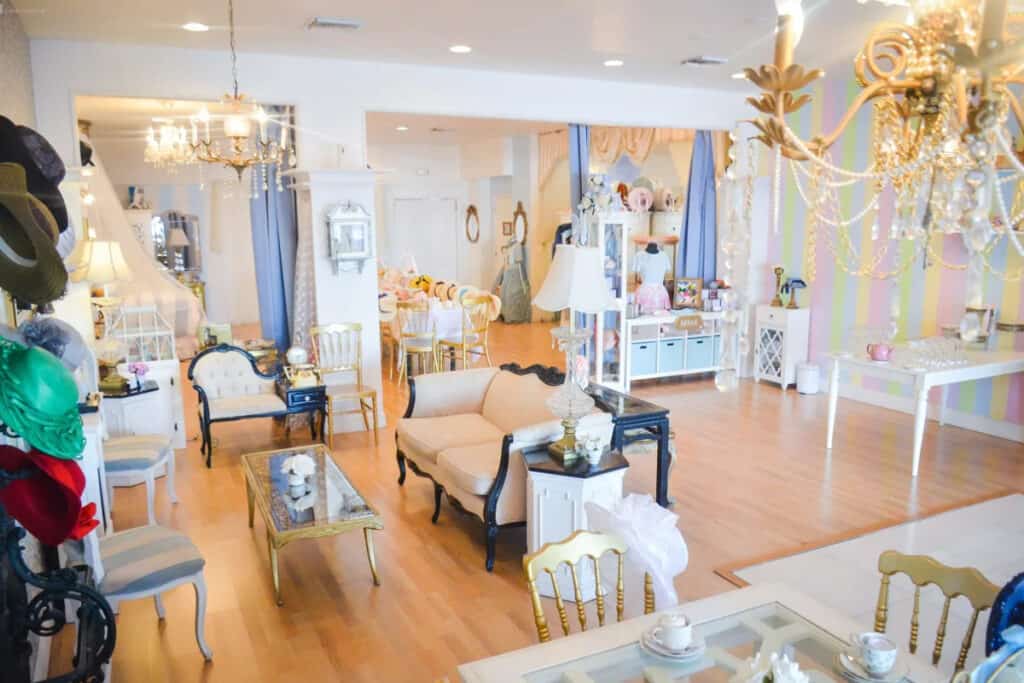 One really fun and adorable idea is to set your baby shower up like a tea party, with shabby chic/rustic farmhouse-style decor as well as pots of tea and coffee served with scones, cookies, and finger sandwiches. It's easy to find vintage/antique teacups and teapots at second-hand stores, and they'll help give your tea party a personal and authentic feel.
11. Honey bee baby shower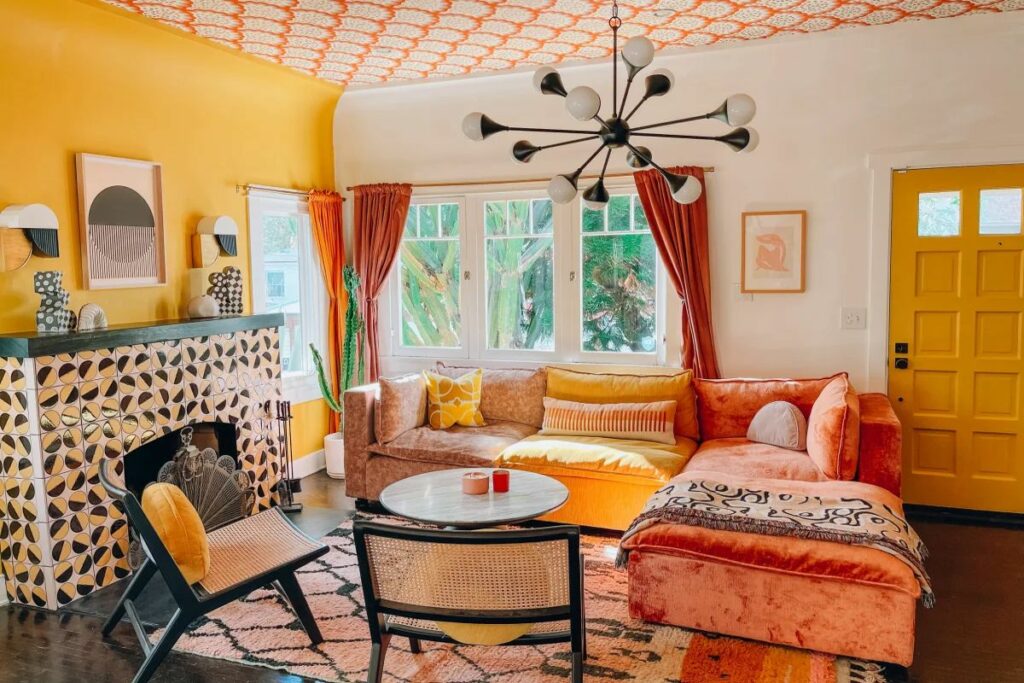 This idea was suggested by Journey of Parenthood as a fabulous gender-neutral baby shower theme, and we agree! The color scheme will be yellow with black accents and it's easy to incorporate the bee theme into everything at the baby shower, from food (especially if you flavor things with honey!) to decor.
12. Beachy baby shower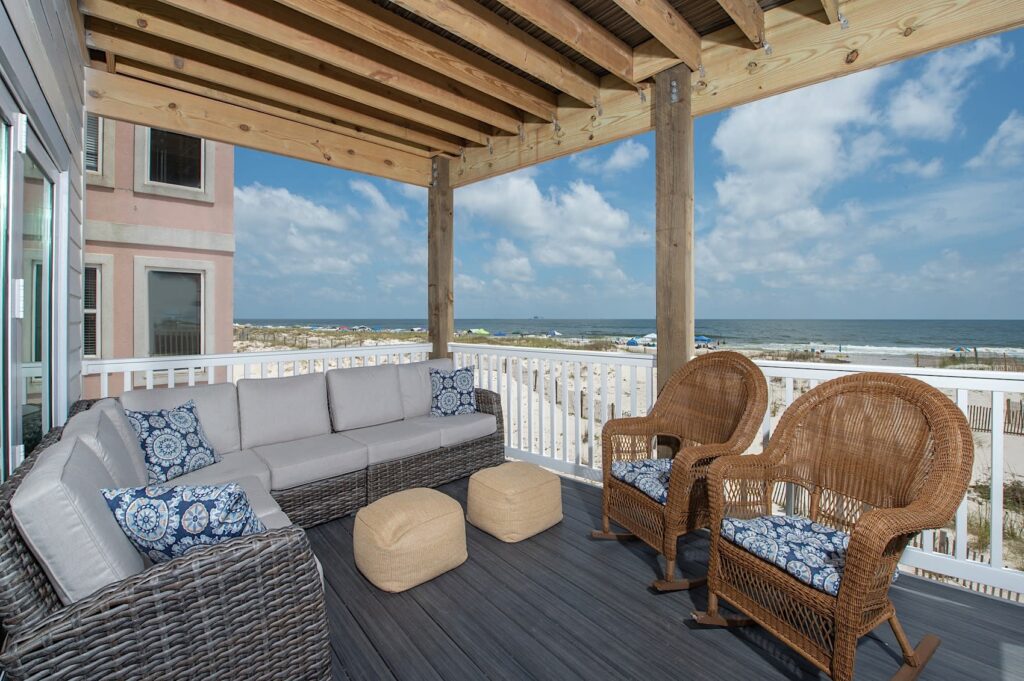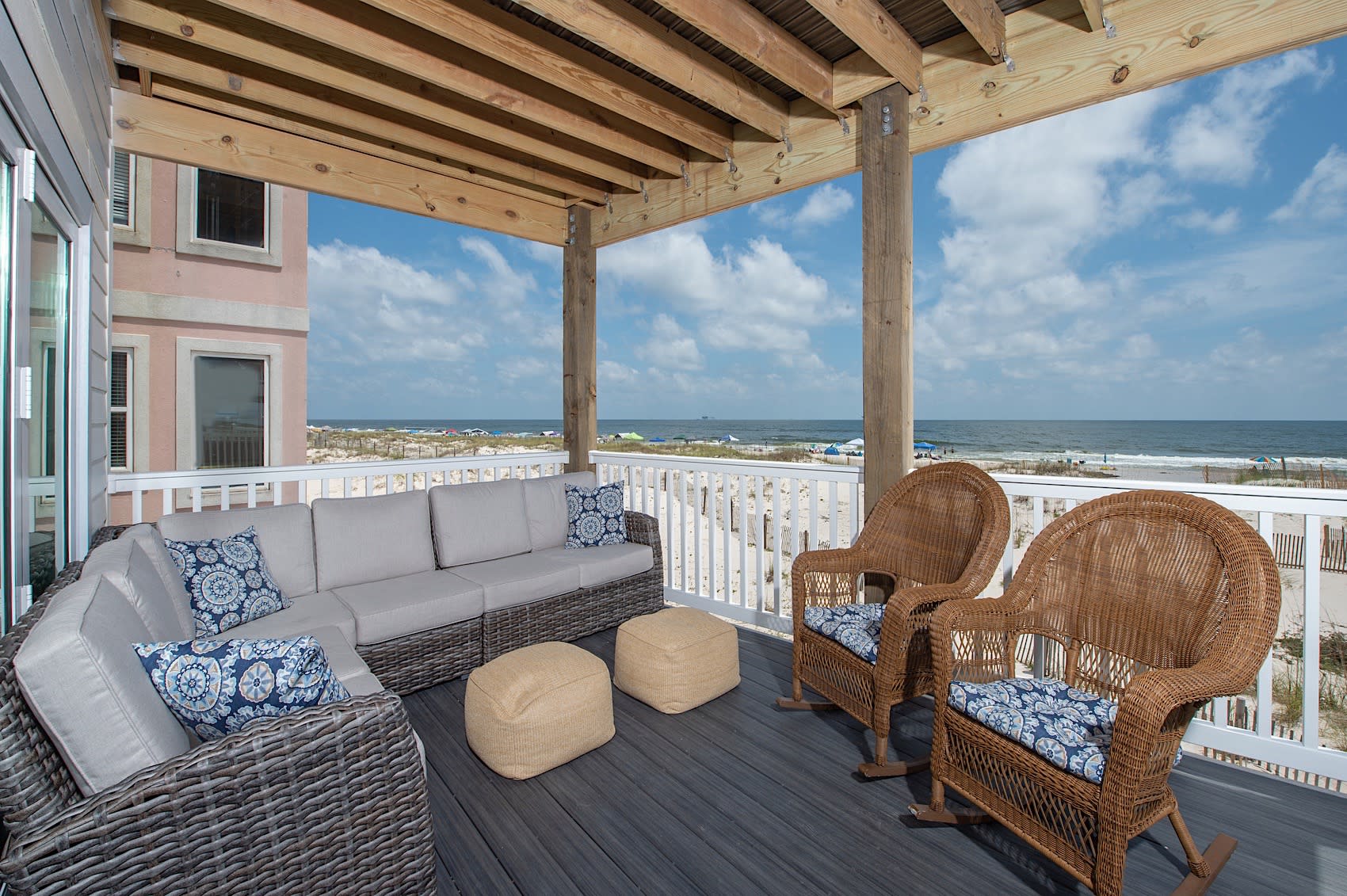 Depending on where in the world you're located, just because it's September doesn't mean you can't enjoy the last bit of warm weather before autumn comes in full force and it's too cold for a trip to the beach. If the mom-to-be is a big fan of beach days, take advantage of those last warm summer days with a beachy baby shower. Even if you don't go swimming, the beach setting is a lovely location for a celebration.
And if you'd like to find a private beach location for your event, consider renting one, such as this ocean front beach house in Gulf Shores, Alabama. The hosts describe it as sitting "directly front row to [their] emerald gulf" and the house itself is big and luxurious enough to have its own elevator! Be sure to take a look at the photos of the space for a sense of its impressive scale and luxurious feel.