Need a few lovely and thoughtful October baby shower ideas? October is the most quintessentially Fall of months. It also has associations with the harvest and fertility, making it an especially symbolically fitting month for a baby shower!
Here are 12 October baby shower ideas that will ensure that the mama-to-be feels truly supported, loved, and cared about. After all, that's the way any mother deserves to feel when she has a huge life change fast approaching!
1. A cute Halloween baby shower
The first October baby shower idea we have to include is a Halloween-themed baby shower. But since this is a baby shower, you don't want your gathering to be truly creepy. Instead, think cute and tasteful ghost- and monster-themed decor that would be suitable for kids. You could also incorporate costumes into this October baby shower idea by asking guests to dress up like they would for Halloween!
And if you don't have a suitable place to host your baby shower, consider renting an event venue like this lovely Soulard event space in St. Louis, Missouri.
One of the happy reviewers who booked a baby shower for 50 people here commented: "This venue was perfect for my sister's baby shower. The host was nice and even helped a little bit before she left. I liked that even though a bar was open for business downstairs, our kids were still able to upstairs with us. The outside space was available to us and it was awesome too". Sounds like it'd be a great fit if you happen to live within driving distance!
2. Use rustic decor for your October baby shower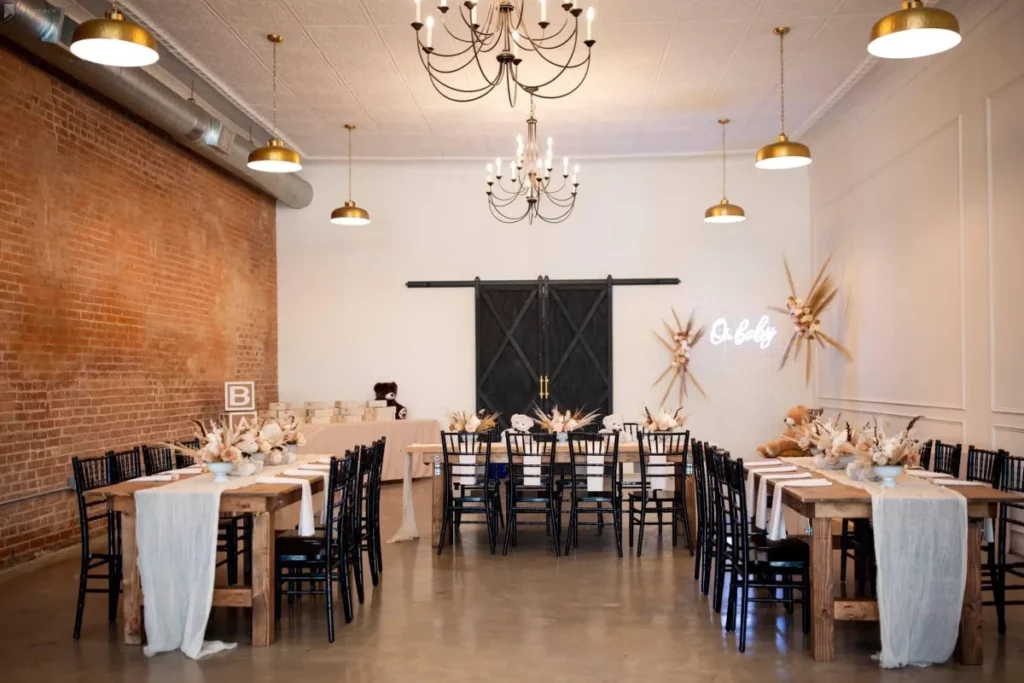 We think rustic decor and the fall season go beautifully together, so incorporating rustic decor is one of our top October baby shower ideas by far. This could mean using a little bit of distressed wood in tables, chairs, and signs, as well as decorating with features like hay bales and pumpkins.
Blitsy Crafts suggests: "Create an amazing baby shower dessert display with a slatted background wall loaded with custom greenery and fall flowers. Place loads of different colored pumpkins on the bottom side of the table, and that's it". What a fabulous addition to your baby shower!
Check out our baby shower decoration ideas for even more inspiration!
3. Create an October charcuterie board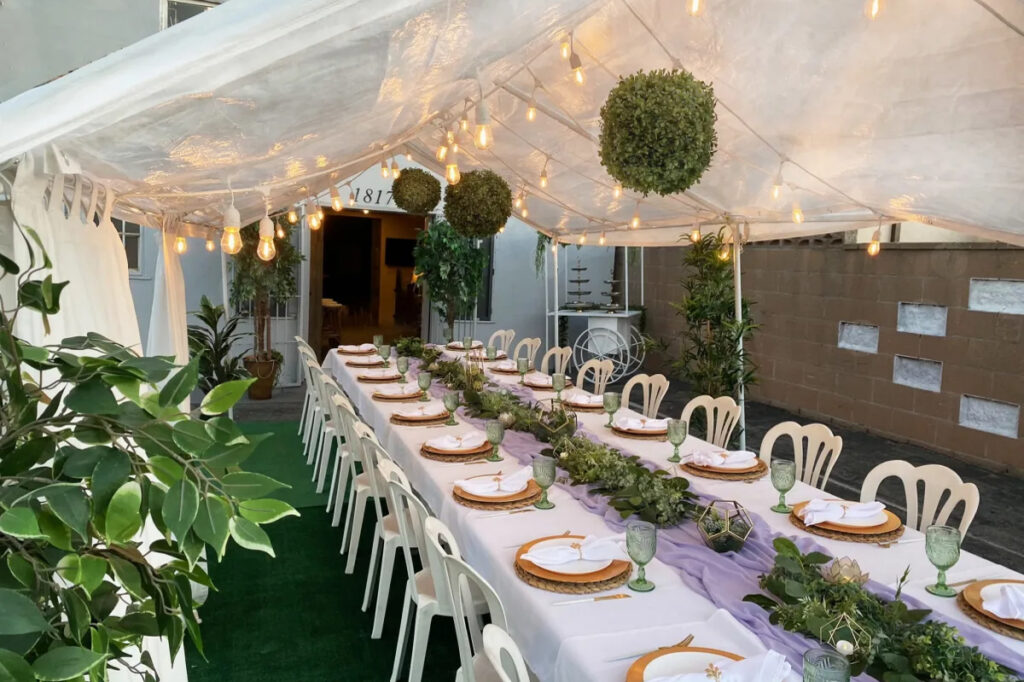 Take advantage of the fact that your baby shower is happening during one of the most prolific months of harvest. Celebrate seasonal fare by making a charcuterie board that incorporates as much fresh, local produce as possible!
This will depend on what grows near you, but including a variety of gourmet cheeses, sliced fruit, and locally-sourced cured meats will make for an especially delicious and visually appealing spread.
4. Prepare plenty of pumpkin desserts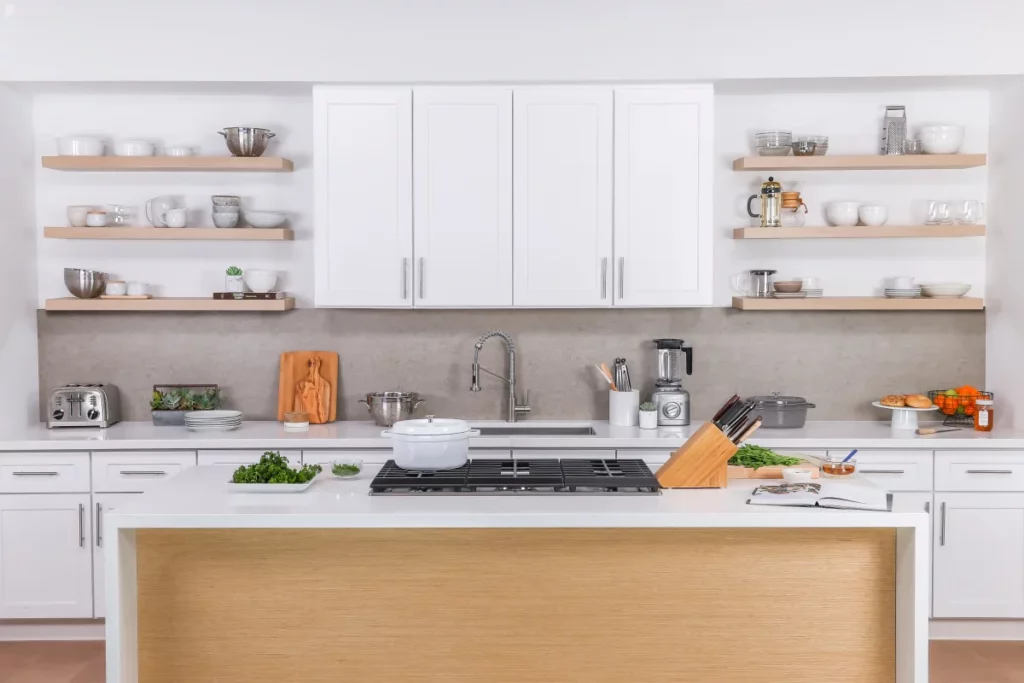 Whatever you end up choosing as the theme for your baby shower, we'd strongly recommend serving a few pumpkin-flavored desserts in October. There are all kinds of desserts out there that are flavored with pumpkin. But here are 24 of the best pumpkin desserts from Insanely Good Recipes to get you started.
5. Serve warm seasonal drinks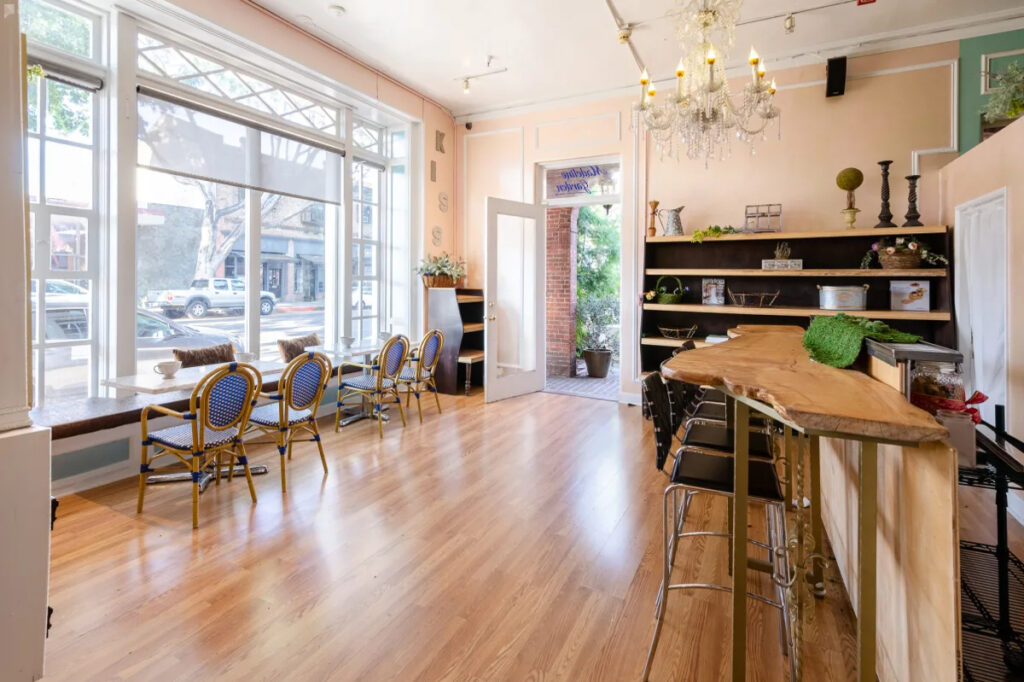 Assuming you're located somewhere where October is generally a chilly month, serving your guests warm drinks is sure to add to the festive autumn vibe. We'd recommend beverages like warm cider, hot cocoa, coffee, and tea, but the choice is yours and definitely depends on who you're inviting!
6. Football-themed baby shower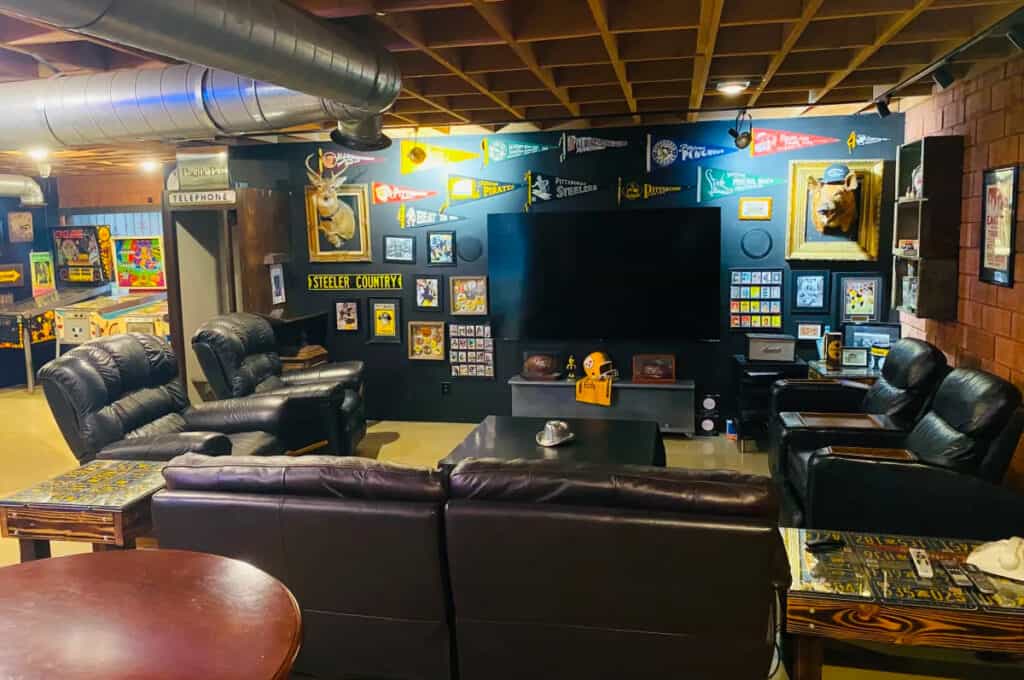 Many of us associate fall with football season, and you might want to celebrate that with a football-themed baby shower. Hostess with the Mostess has a great guide to creating a baby shower around this theme, so be sure to check it out!
7. Brunch baby shower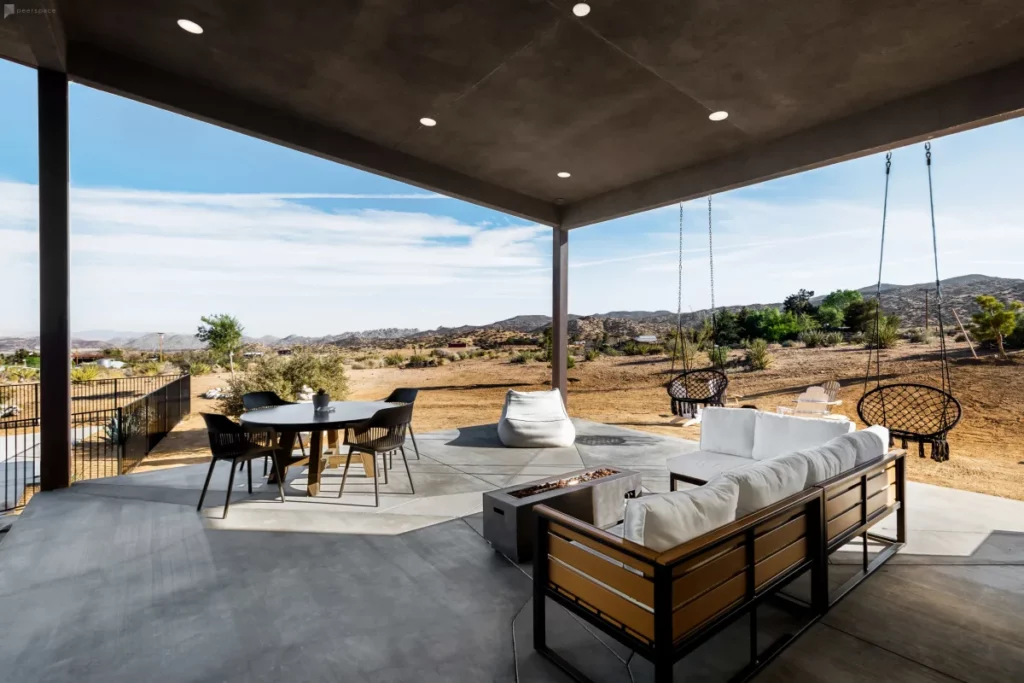 As fall comes on, many of us start craving heartier meals. And what better foods to make up a hearty meal than those traditionally served at brunch?! Plan your baby shower in the form of a brunch gathering and serve delicious dishes like waffles, omelets, and whatever else tickles your fancy.
Our baby shower brunch ideas provide even more delicious inspiration!
8. Make clementine pumpkins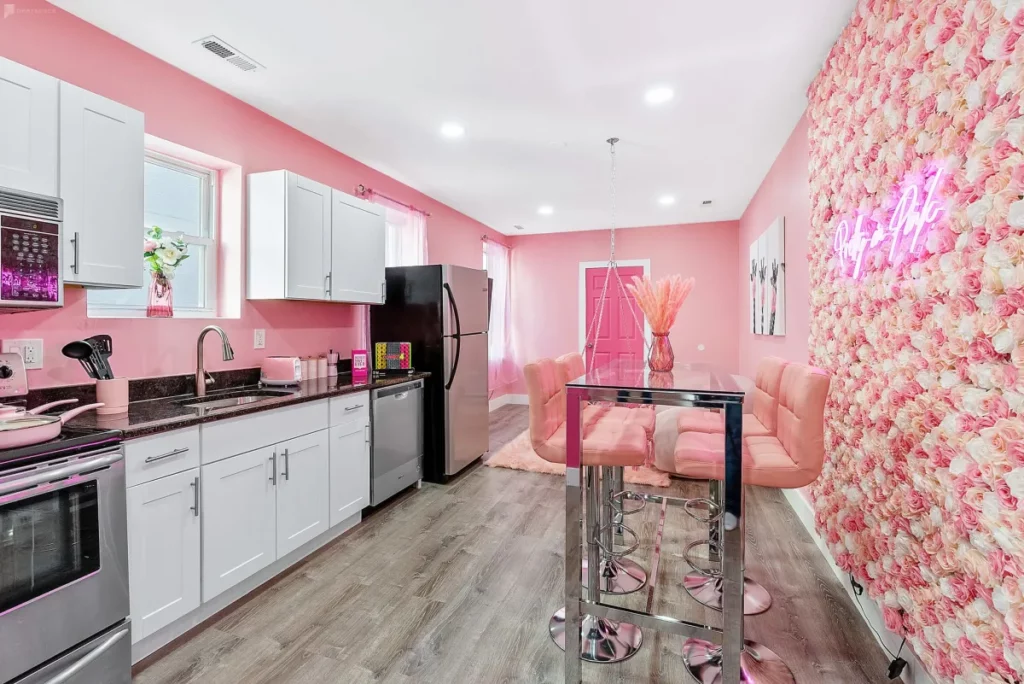 These can double as decor and as healthy, sweet snacks! Tasty Galaxy explains how to make these super easy fall-themed fruit treats.
9. Play baby shower games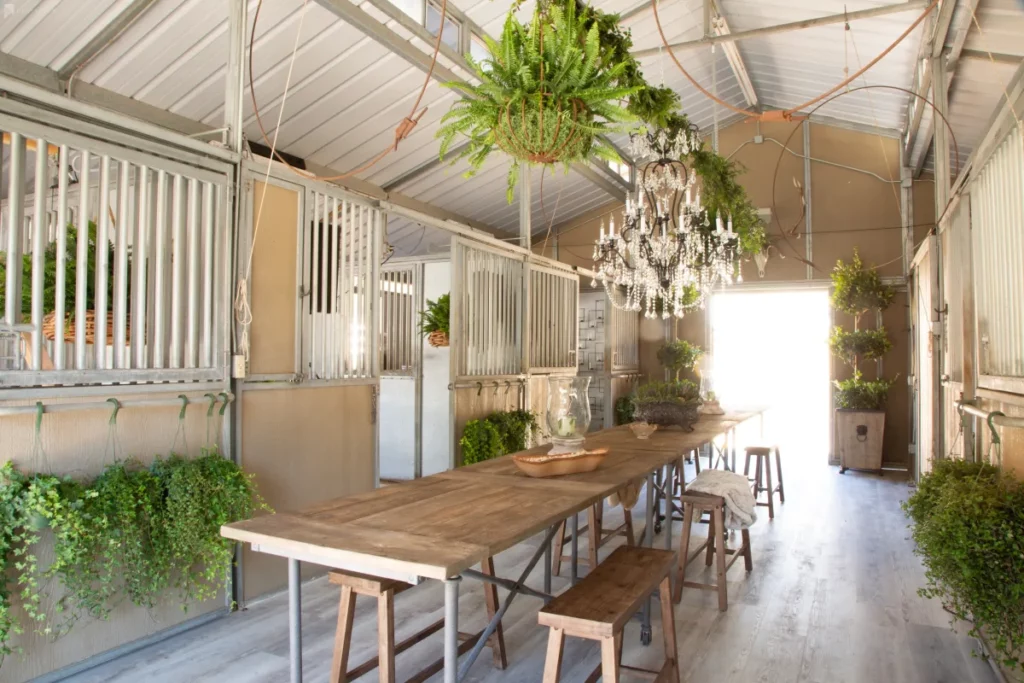 This isn't an idea that's specific to October baby showers. However, if you want to make sure your guests are engaged and entertained, playing games at your baby shower is a great activity. Check out this list of 50 of the best baby shower games to start planning.
10. Send out fall-themed invitations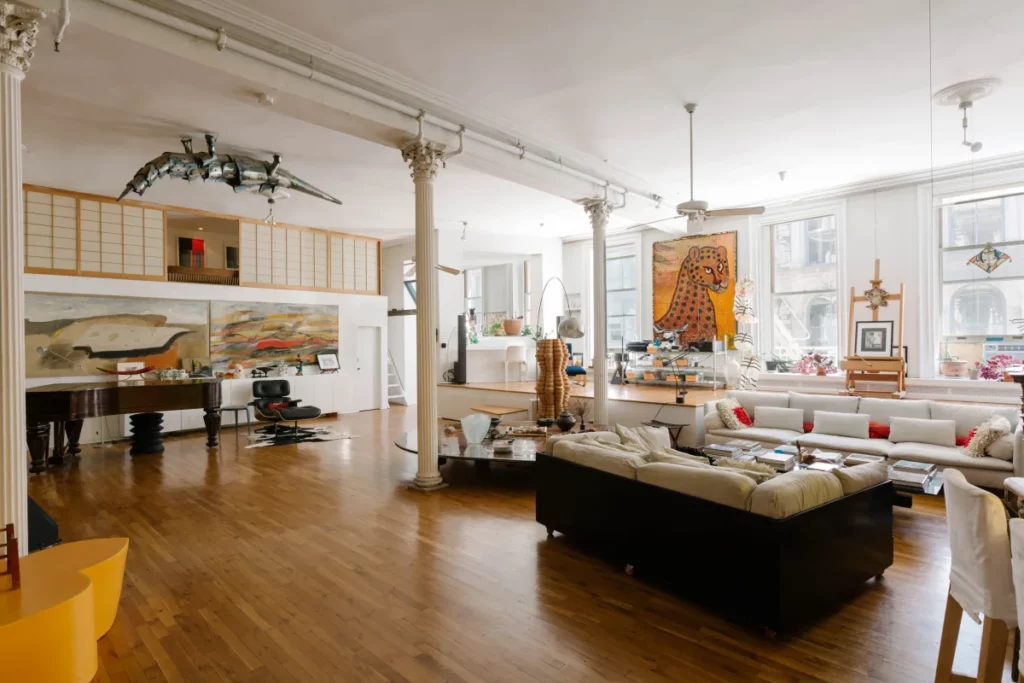 Invitations are an ideal way to set the tone for your event. Any of these beautiful fall-themed baby shower invitations from Zazzle would work perfectly.
11. Fall leaves as decor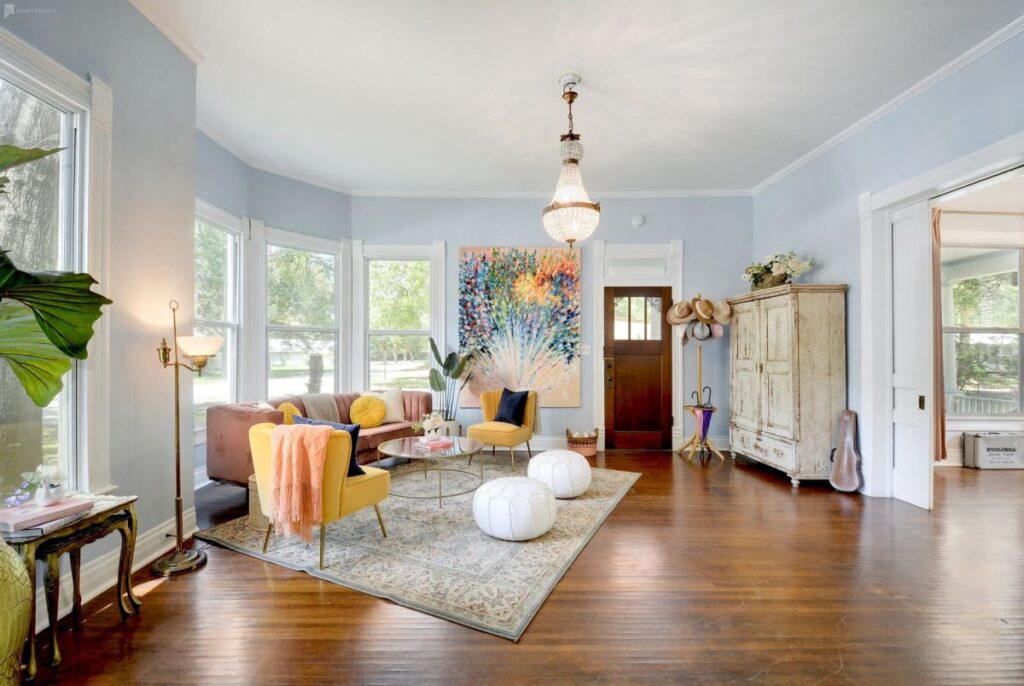 The Unique Baby Gear Ideas blog suggests for this baby shower theme that "inexpensive decorations would be garlands of silk leaves in autumn colors". With a color scheme in shades of crimson, orange, and gold, this will make a perfect and seasonally appropriate theme for your baby shower decor!
12. Don't be afraid to have your baby shower outdoors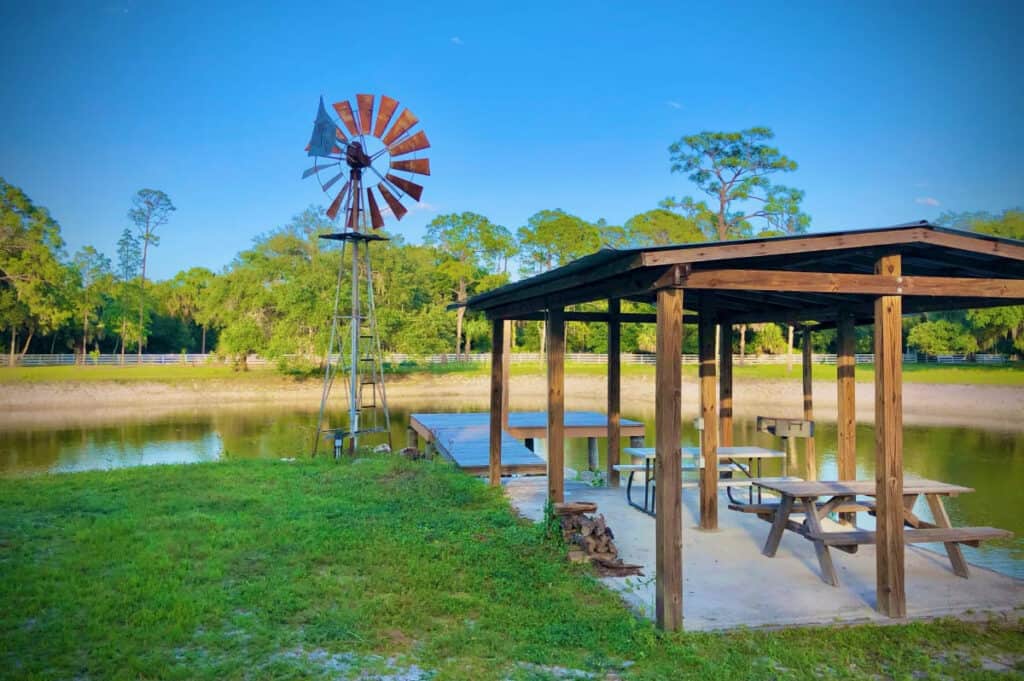 Many of us associate October with cool Fall weather. But depending on where you live, it might not even be that cold in October yet! As long as the weather isn't too chilly, holding your baby shower outdoors is a wonderful opportunity to enjoy the fresh air with loved ones before the colder winter weather forces us to spend most of our time indoors. You can even rent an outdoor venue for your baby shower if you don't have a good outdoor space where you can host the event.
For instance, this beautiful ranch space in Fort Myers, Florida is an ideal location for an outdoor baby shower. It has so much to offer, including "a pool, hot tub, bonfire pit, covered picnic area with power, arena, viewing deck, dock on a large pond, permaculture food forest garden, multiple patios and seating areas, an ATV vehicle, and optional guest suite rentals." The scenery is also beautiful, with "majestic grandfather oak trees" and the chance to see animals like horses, cows, egrets, eagles, and wild turkeys in the pastures.