Your event budget is the foundation of the entire planning process. This is why having a tried and true event budget template is imperative to your overall success. The event budget determines what is or isn't realistically possible, making it especially important to minimize errors from the get-go.
Thankfully, your event budget is a living, breathing figure that can be adjusted along the way. However, it's critical that you remember this rule: you can always trim costs, but you can't reverse a deficit. So make sure you're spending smartly and considering all the potential expenses. To avoid any financial surprises down the road, you've got to have a solid event budget template first.
And once you have the basics of event budgeting down, be sure to check out Peerspace for the perfect event venue. We have rentable event spaces in cities across North America and beyond that you can rent from local hosts. You can find a venue that perfectly suits your event style, from rustic warehouses to elegant mansions and eclectic lofts to swanky ballrooms. You can even enlist the services of the Peerspace Concierge to line up any additional items you need for your event, such as catering and equipment.
Before building your event budget template, check out these event budget basics to help you stay on track when planning.
Here is the basic template you can use for all your future events. We'll explain the importance of each section ahead.
Creating your event budget template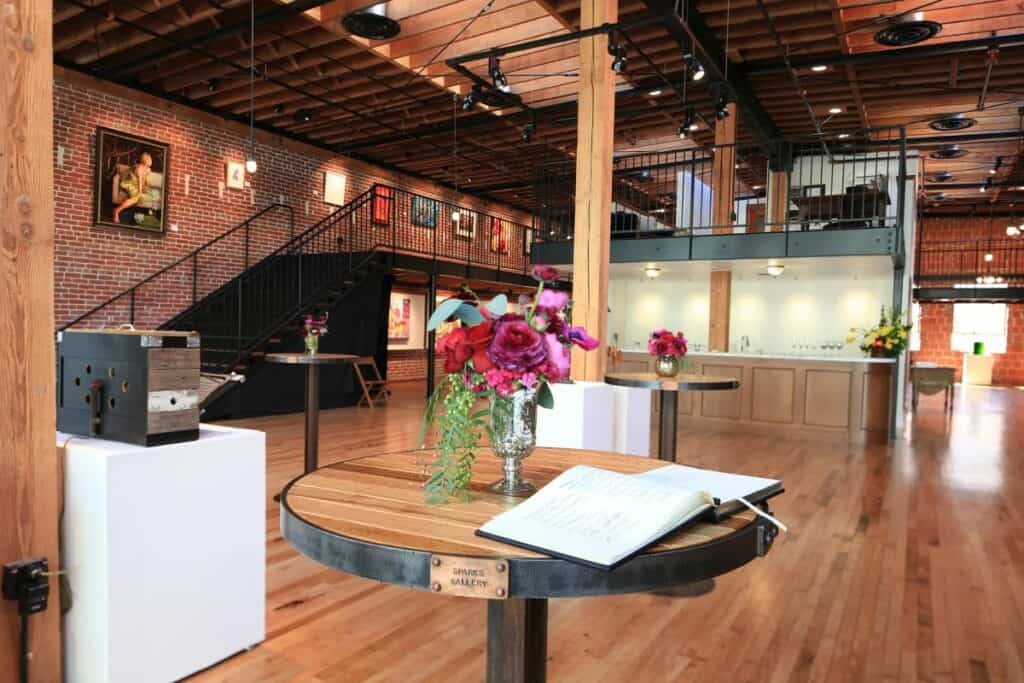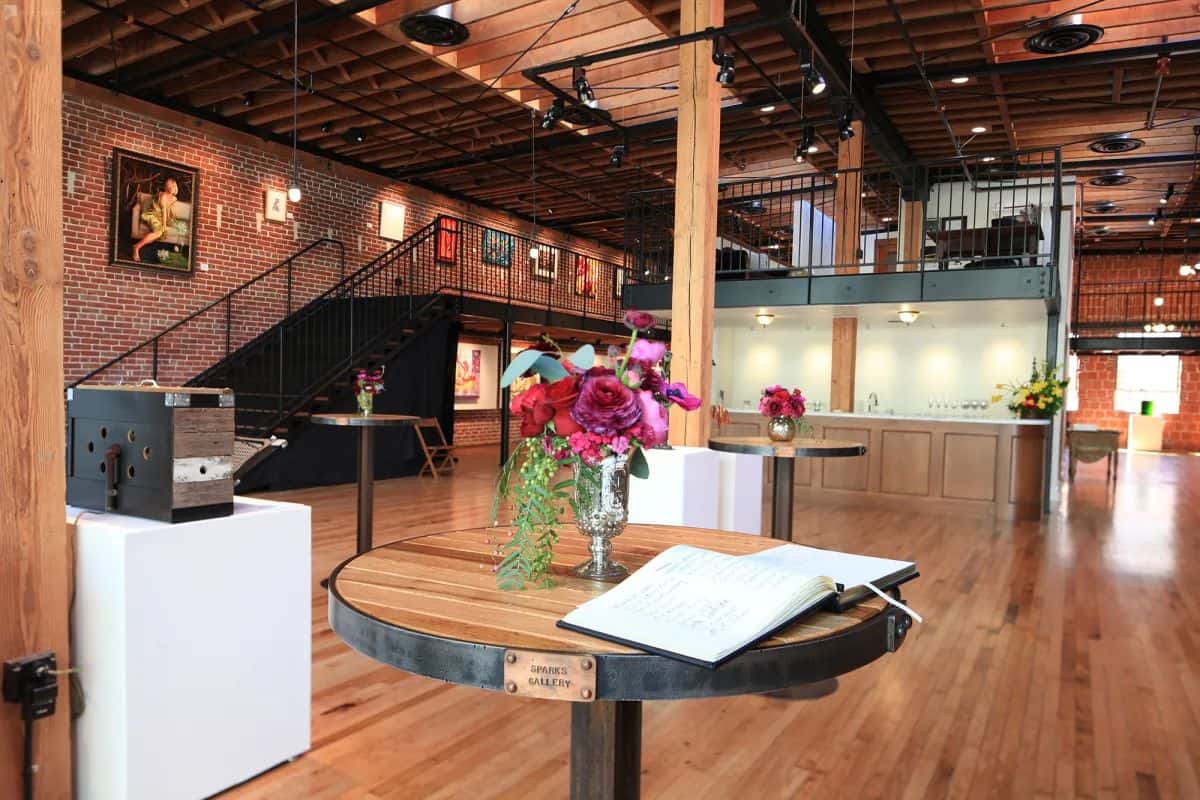 Before you begin to list off possible costs, here are four things you should consider:
Don't be afraid of spreadsheets
Trust us when we say that spreadsheets will and should become your new best friend. They provide a visual breakdown of all your expenses and simplify budgeting down to the smallest detail. Google Sheets makes it easy to create, edit, and share, but Excel will also do.
You may have to use budgeting software
If you already know that your event budget will go beyond that of a typical soirée (e.g., special guests, entertainment, and an after-party), spreadsheets probably won't cut it. Instead, look into specialized programs, like EventPro, designed with more complex budgets in mind.
Don't dismiss any smaller-ticket items
Remember that no detail is too small to include. Do yourself a favor and be as specific as possible when noting your expenses. For example, grouping all beverages into a single category instead of breaking out "alcohol" into its own line may cause issues later.
Columns, columns, columns
You'll find it extremely helpful to include separate expense columns (Estimated vs. Actual), as well as to dedicate sections to item details and deadlines. That way, your client has a clear understanding of where their money is going. It also allows you to keep track of when payments are due.
Example of an event budget template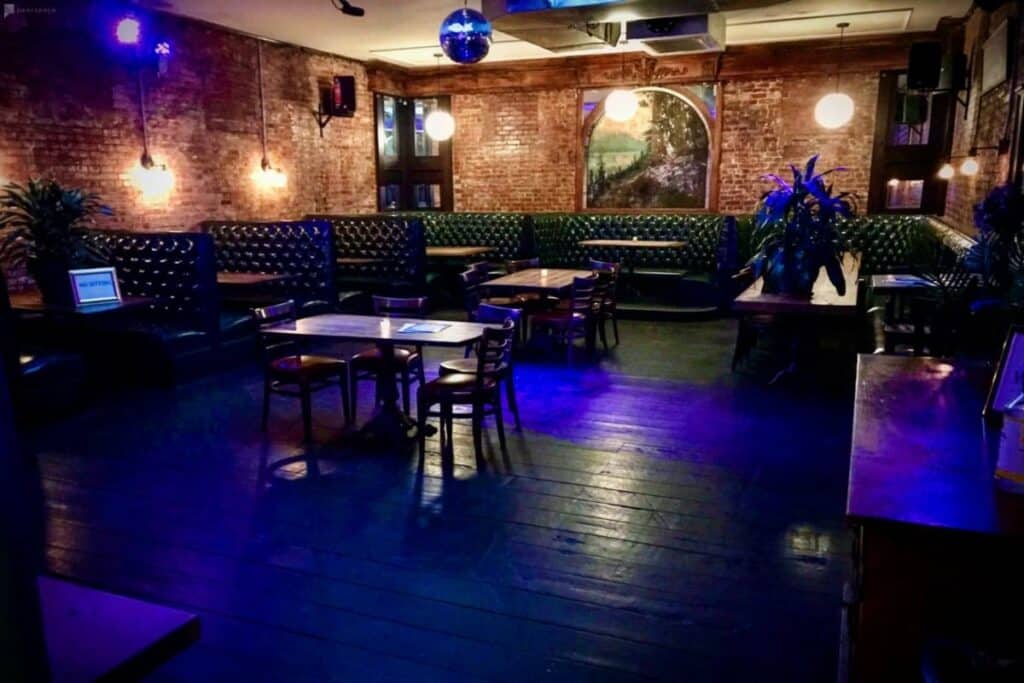 To make your life easier, we've provided you with a corporate event budget template to work off of above.
Notice how our spreadsheet breaks items into subcategories and includes a line for "Subtotal" for each expense area. This will help you see what the biggest chunks of your budget are being spent on and make it easier to identify any costs that need to be cut down.
And don't underestimate the "details" column! Be as precise as you can because it's easy to forget the details when you're in the thick of event planning. You don't want to miss anything or make mistakes down the road due to negligent note-taking.
Experience from someone else in your shoes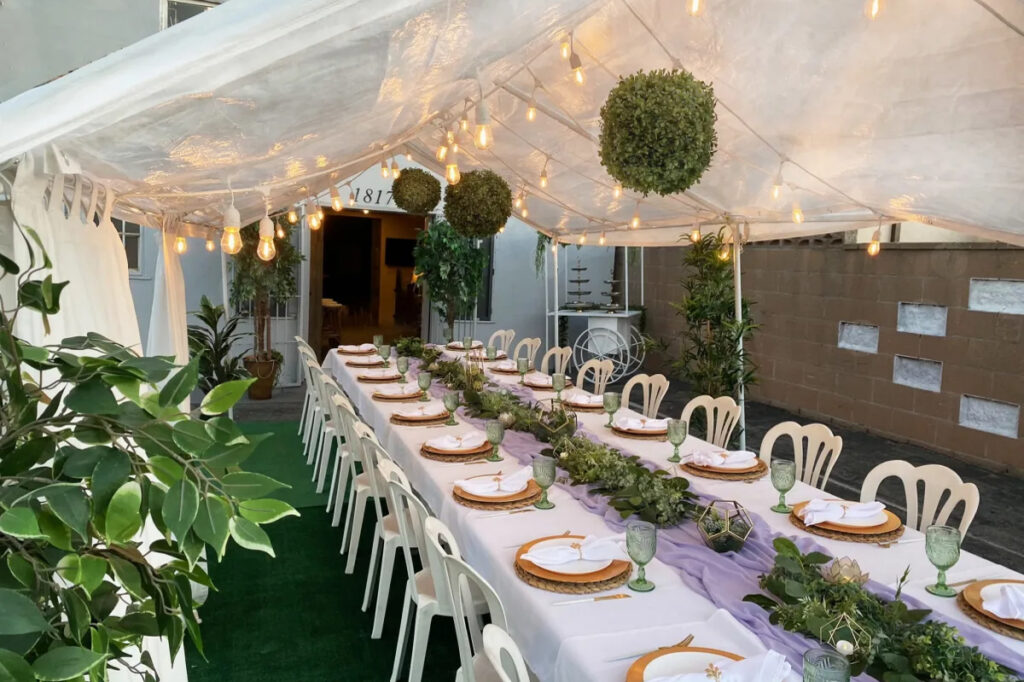 Wondering how well this works out in the field? Don't worry; we've talked to someone whose situation may sound similar to yours.
Just take it from Stephanie Thomas, Senior Field Marketing Manager at Demandbase, who plans and executes upwards of 100 B2B marketing events each year.
When Stephanie plans an event, she breaks down costs into four main buckets:
The venue

Food and beverages

A/V equipment

The decor
To help streamline the process and ensure that her events stay on budget every time, she looks to Peerspace Concierge to handle all four event areas.
"Considering my workload, any service that can combine my contracts and costs into one location has my business," Stephanie says. "When tracking quarterly event costs, I am able to refer to a single, central location for all my event costs and modifications."
Rather opt out of our services? Check out our blog post on catering 101 for guidance on feeding a large group.
Creating your own event budget planner from scratch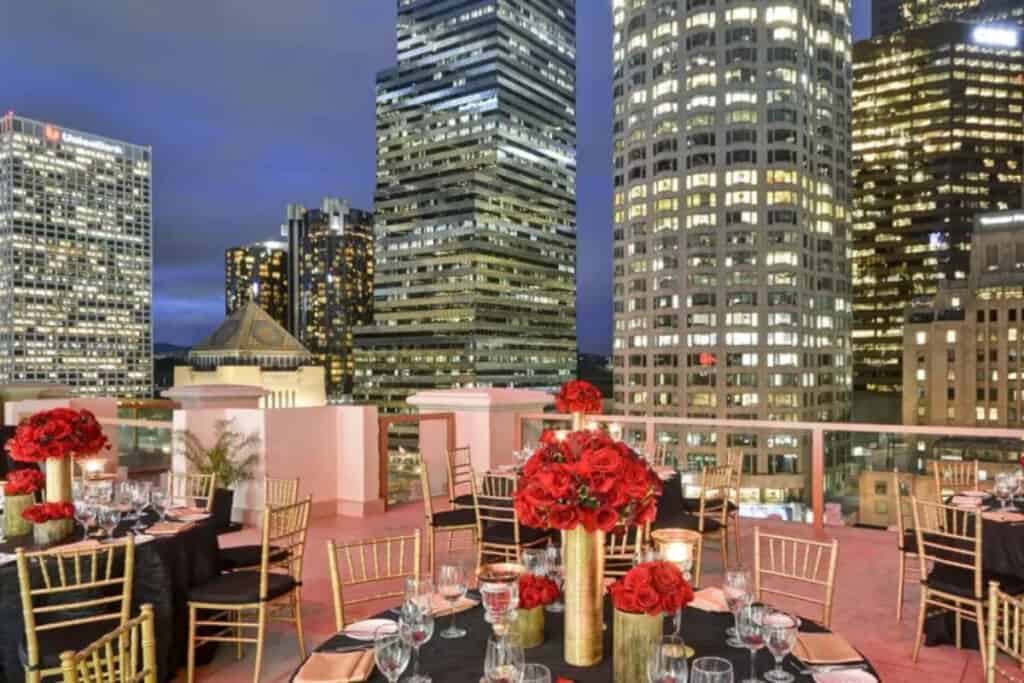 When crafting your event planning template, establishing the goal of your event will help you prioritize the most important expenses.
For example, the main focus of a company's happy hour would be to entertain employees. This means calling for a fun and convenient venue location and plenty of booze.
On the other hand, a product launch party would require an entirely different focus, and its needs would be largely promotional.
Spreadsheet considerations
In case you're left to your own discretion, here are a few things to always include on your spreadsheet:
Expense categories and subcategories:

Break out as much as possible within each category to avoid any potential missteps. Rather than simply listing "Food and Beverages," create separate line items  — especially when multiple vendors are involved.

Details:

Not only will this column keep you sane, but it'll also minimize miscommunication if you're working with a partner or if your client requires approval. Be as descriptive as possible. If you can't quite explain why a particular item is essential, it may be worth reconsidering.

Estimated cost:

As you reach out to various vendors for quotes, you'll start to get an idea of how much every expense category will set you back. Note a ballpark figure during the preliminary stages of planning to see where costs fit into your budget expectations.

Actual cost:

This should be the final figure you've agreed to pay your vendor. In addition to helping you keep track of your budget, this column will be a valuable resource to refer back to when planning your next event.

Cost difference (Estimated vs. Actual):

Assuming that the total of your estimated costs is well within your budget, the Difference column will reveal how much over or under budget you are. Evaluate your most important expenses and trim costs as needed.
If you don't quite know where to begin, it's always helpful to ask your company or client for past figures. Knowing how much they allotted to each category for a similar event will serve as a great sample event budget and help guide you in the right direction in the future.
Hoping to rent a warehouse for the day for your event? Here's precisely how to do so.
How Peerspace can help your event
As we've discussed before, you should expect your venue fees and catering fees to be the most expensive culprits. On that end, Peerspace makes it simple to explore and book unique spaces directly from local hosts.
On our platform, you will find stunning event spaces of every size and design. You can easily include filters to find a space that has exactly what you need, too. The hardest part is narrowing it down to just one!
Need a few examples to get started? Here are some of our favorite event spaces that you can book today:
This is only the tip of the iceberg when it comes to amazing event venues available through Peerspace. Also, remember that our in-house Concierge Team can take care of all your needs from event catering to getting you quotes from our list of high-quality vendors. So if you find the perfect space that simply needs one or two features, we can deliver them right to you!
Next, check out these 8 helpful websites for event planners!
A final note on using an event budget template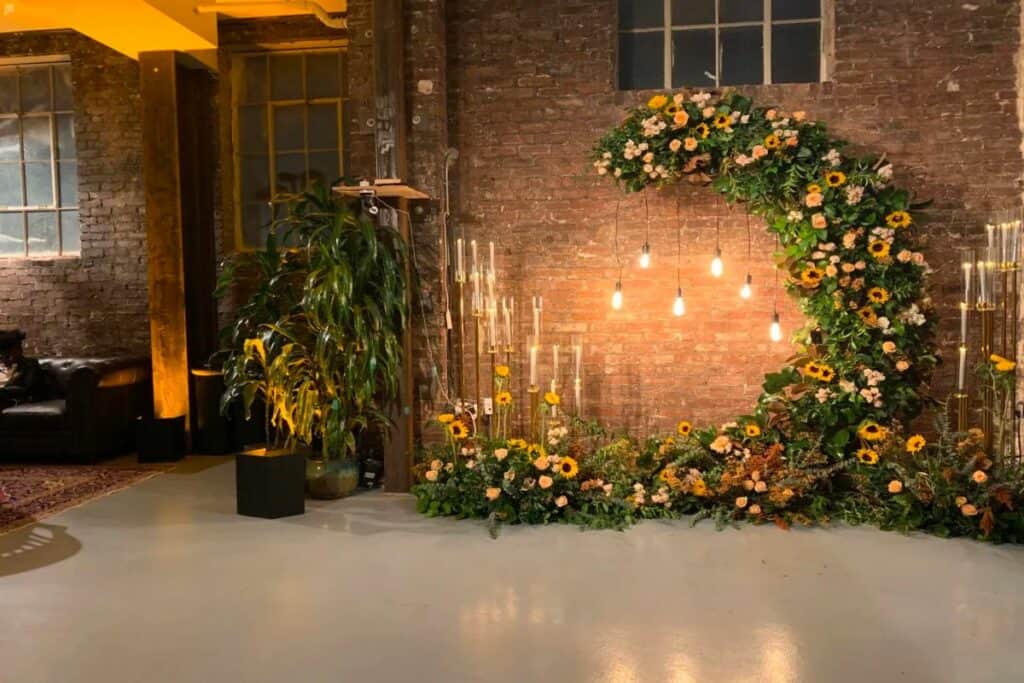 Once you plug all the figures into your event budget template, your job still isn't quite finished yet. Your budget will likely adjust throughout the planning process. This makes real-time updates crucial. Keep your invoices organized and double-check that your most recent charges line up with your current costs.
By now, you should better understand what it takes to execute an event on a planned budget successfully. Remember: staying on top of your adjusted costs and anticipating all potential expenses are key to smooth planning.
Let Peerspace help you find the perfect event venue that will help you stay within your budget (without compromising style). From white-walled galleries to fully-decorated venues, we have thousands of unique spaces to choose from. It's the perfect mix of ease and value while also ensuring you pull off a memorable event in a stylish, inviting, and clean setting.