Some vintage styles never grow outdated. Like fine wines, they simply flourish and become more refined as time passes. That's especially true of one of the classiest of all decorative styles, Art Deco.
Since its popularity arose in the 1920s and '30s, its striking colors, geometric designs, over-the-top exuberance, and exciting contrasts evoke polished confidence. It's no wonder that Art Deco weddings remain popular among so many power couples. Here's a guide Peerspace put together to help you throw the ultimate Art Deco-style wedding.
What is Art Deco?
First, it's important to understand exactly what Art Deco is. Art Deco is an artistic and architectural style that emerged in the 1920s and held on tight through the first half of the 1930s, between World Wars I and II. It was most often used in buildings and furnishings, and then it evolved into a more common motif across all arts – like fashion and painting. But Deco is more than a style – it was a true design movement that celebrated post-WWI wealth, industry, and luxury.
Common Deco motifs include striking geometric designs, symmetrical and streamlined silhouettes, and machine-made perfect forms.
Before anything else, secure a venue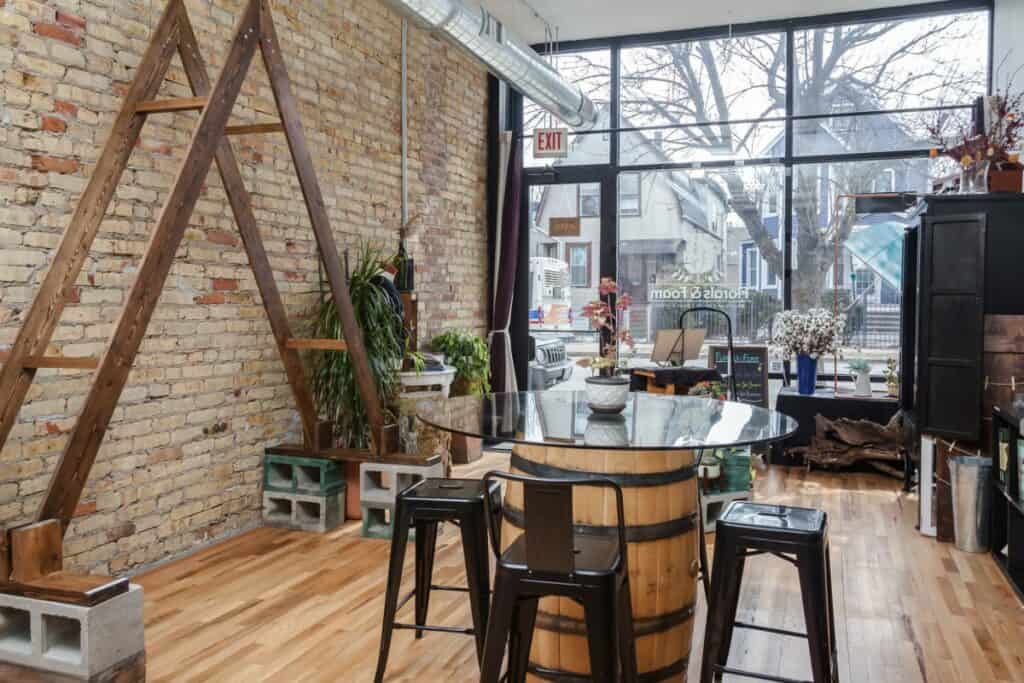 Venues are the most expensive component of most weddings and the element that helps guests understand the tone of the event. You'll need to get a head start and secure a venue as soon as you decide on a wedding date.
You'll want to host your Art Deco wedding an architecturally striking venue large enough to accommodate your guests. But where can you find a place like that to host a truly special Deco event? Look no further than Peerspace, the world's largest online event venue site. On Peerspace, everyday hosts rent out their spaces, and there are literally thousands of options. Head to the website and put in your search parameters – where, when, and how many people will be in attendance – and enjoy the gorgeous photos of each unique space.
Ideal Art Deco wedding spaces on Peerspace
Take for example this small but striking 1920s Detroit home. Because of its industrial strengths, the Motor City was one of the OG Art Deco architectural centers and this house has the perfect look for your small ceremony. The Peerspace host offers optional professional photography and video rental and can help you take the perfect Art Deco wedding pics.
Other potential Art Deco wedding venues include this stripped-down exposed brick studio in Chicago. It is the perfect setting for a large period wedding, as it can accommodate up to 300 attendees. Meanwhile, this intimate Art Deco loft in London (pictured above) is ideal for a destination microwedding.
New York City has one of the most famous Art Deco skylines in the world. You can echo your Deco theme and host your nuptials at this darling French-themed deco "palace" in Brooklyn. With its crystal chandeliers, antique lamps and mirrors, and soft pastels contrasted against black and white geometric floors, the "Love Shack" plays with the elegant old country Art Deco theme in the heart of a vibrant city.
There are some hidden gems of retro architecture in smaller cities and rural areas. Consider having your large Art Deco wedding at this lively multilevel event space in Asheville, North Carolina. Complete with chandeliers and living plants, it blends the Deco with the organic.
And if your Peerspace hosts do not have everything you need at the venue, worry not. Peerspace's concierge service can connect you with just about any amenity that you might need, and deliver it straight to the venue. They can help you find everything from a photographer to chairs for your guests. Lower your stress levels, opt out of being Bride- or Groomzilla and let someone else take a bit of planning off your shoulders.
Design your stationery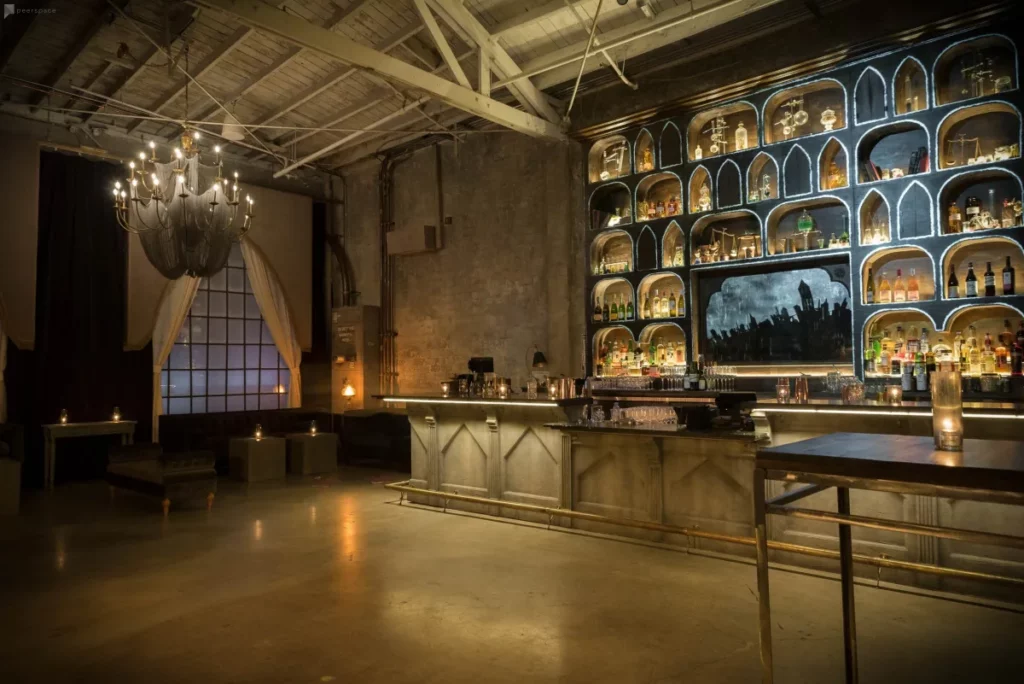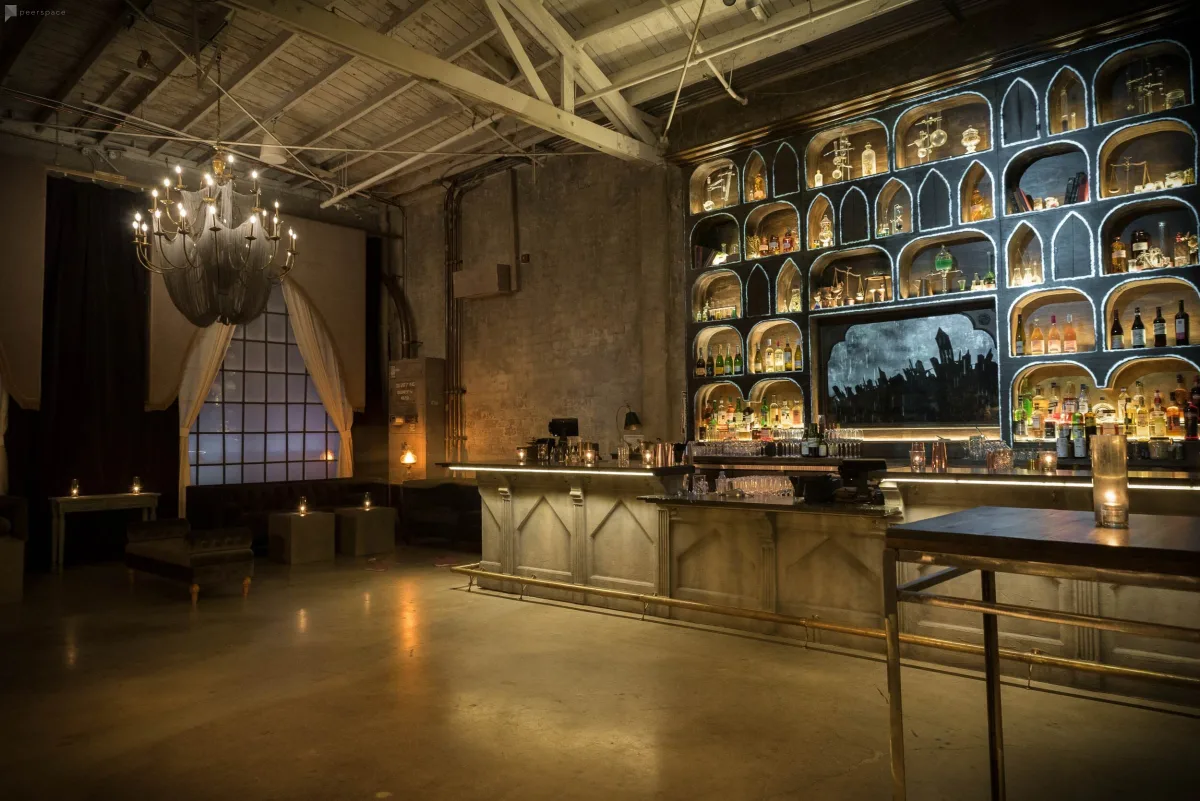 Send invitations out about 12 weeks before your wedding, after you've secured the venue.
An Art Deco invite or Save the Date can include high-contrast black-and-white design elements with metallic outlines. If you're designing your own invitations, search around for free Art Deco-style fonts – there are plenty available. Include accents of other colors that reflect your theme.
Select a small section of a favorite art design element like a flower or shooting star and repeat the motif around the paper edges. Silhouette Art Deco-style images of couples give a romantic feel and are available in the public domain. You can carry your design over to programs and seating tags or sashes.
Art Deco wedding decorations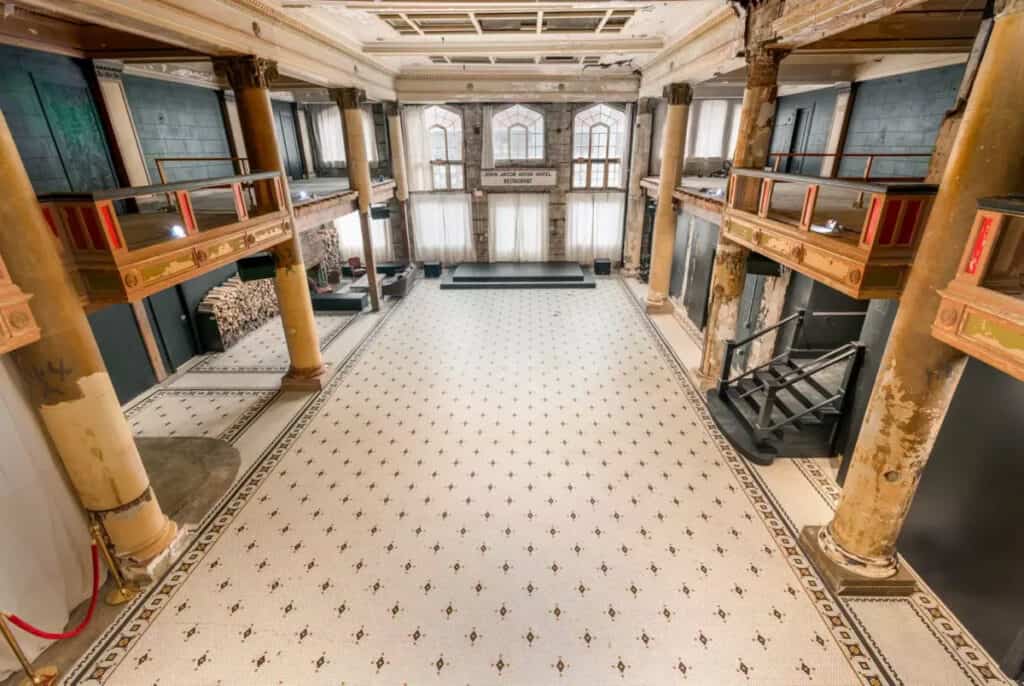 Remember the themes of urban luxury, sharp lines, contrasting bold colors, and lots of industrial metallics. Back in Deco times, chrome plating was a highly prized new technology. Get the look with polished or brushed stainless steel. Go with gold and navy or black and white with shots of something vibrant like ruby red. But soft colors like light periwinkle blue with silver or blush rose and copper also have a place in an Art Deco color palette.  
Create a wedding arch with a simple clean design. Look for metal garden arches in nurseries or hardware stores, and spray paint them a chrome enamel or a pearly white. Decorate with black and white ribbons, flowers, and sparkly strands of rhinestones.
Go luxe, too, with crystal accents and high-end fabrics. Embellish linens and textiles with fringes, sequins, feathers, and pearls. Sparklers are a great addition for an outdoor event, or for cheering on the newlyweds as they depart in their getaway vehicle. In fact, an Art Deco wedding is the absolute perfect occasion to rent a vintage luxury car to start your new life in style.
The dress and the ring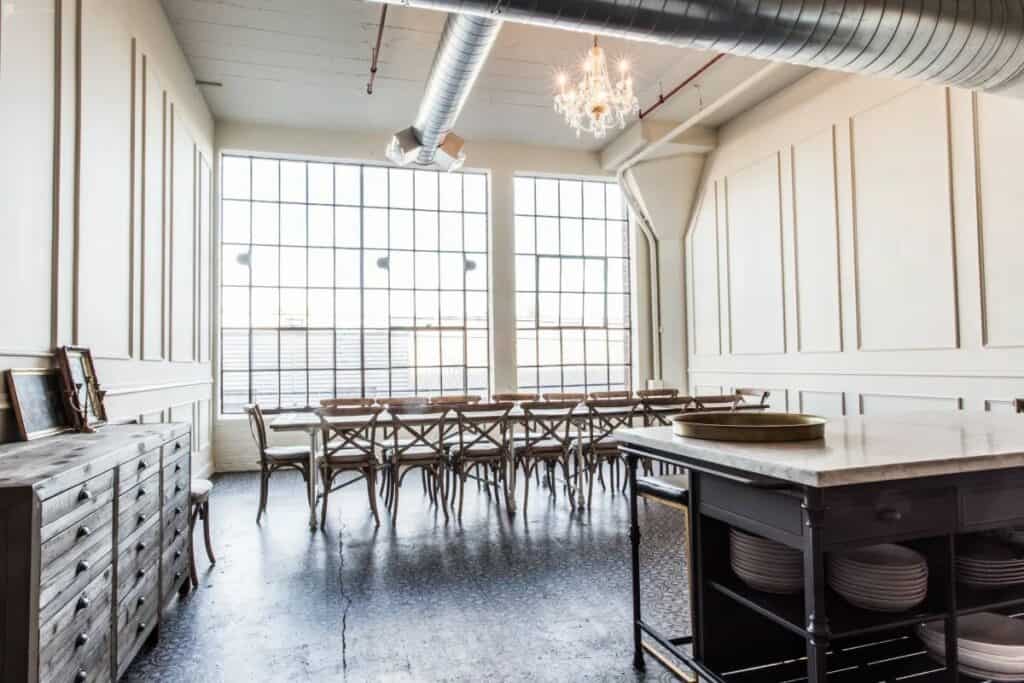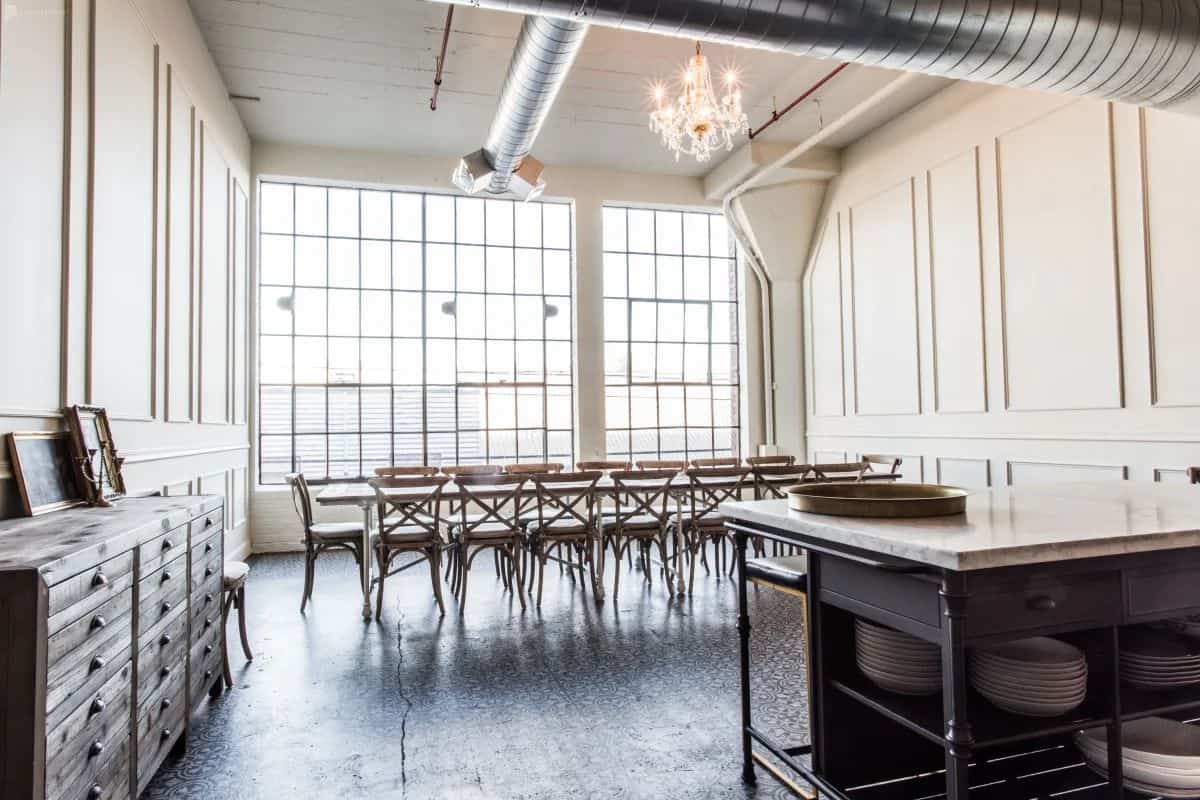 Art Deco jewelry is very distinct and it remains a very popular style for engagement rings in particular. Think big diamonds arranged in a geometric style, maybe with some black fillagree in between the stones.
The ideal Deco-inspired dress will be sleek and embellished with pearls or crystals. Nothing beats a visit to France for exquisite fashion finds, so why not go ahead and get married after you find your dress? Paris is the ultimate European Deco destination, and you could tie the knot at this historic gallery that holds about 50 people.
The extras
Art Deco and jazz go hand-in-hand – they did, after all, grow up together. You might walk down the aisle to the tunes of a live jazz band – imagine a mysterious female vocalist singing your favorite song.
If you're doing cake at the wedding ceremony, go with a streamlined white layer cake. Frost it in pearly white and add a gold block design, or opt for a black and white geometric ice. Champagne and retro cocktails will be right at home at an Art Deco wedding – try something light and classy like tangerine mimosas for guests waiting to toast the newlyweds.