School graduations have always been special, but in recent years they have become downright magical, considering all the adversity that students have faced. Online celebrations are great, but in-person parties mean so much more now that we deeply appreciate spending time together. After the ceremony, consider throwing your graduate a stylish party, the kind they'll always remember. Here are a dozen creative graduation party decoration ideas to truly impress your guests. Show the newly minted grad just how proud of them you are!
1. Decorate in school colors
Whether your graduate is a preschooler or a med student, decorating in their school colors is always in style. Festoon a display area with theme color balloons and an accent of metallic for gift tables or photoshoot background. Bright daisies in school colors liven up table settings — just use food coloring in the water to personalize white daisies.
Sparkly tassels are perfect accents. Ribbons with school insignia or graduation year add to the excitement and make great take-home memorabilia. Provide extra beribboned vases for guests who surprise with flowers — bouquets of roses are traditional gifts for the new diploma holder.
2. Rent a special venue on Peerspace
Peerspace is the world's largest online platform for venues you can rent by the hour. There are thousands of Peerspaces in hundreds of cities, so you're sure to find a perfect one for your event. To celebrate graduation, consider this beautifully restored old mill in Pawtucket, Rhode Island. The rich natural woods and exquisite lighting of this historic mill are ideal for a graduation party.
Bring in balloons, flowers, and yummy treats, and put on some music for a cozy event at this amazing space, which also boasts an all-season open deck. Hosting at an elegant location is a great way to make your grad feel honored for their accomplishment.
3. Walk down memory lane
Display the graduate's school photos from childhood onward. You might want to include "what I want to be when I grow up" moments if they lend themselves to decoration — like being a veterinarian, chef, repair person, artist, or scientist. Have a graduation "yearbook" photobook printed for everyone to sign. Display trophies, letter jackets, other honors, and school activity memorabilia.
For college graduates, include memberships in clubs, fraternities or sororities, sports teams, and social groups. Print a newspaper celebrating the achievements of the graduate for a wall or table display, and include a take-home size paper for the guest of honor.
4. Embark on a bon voyage bash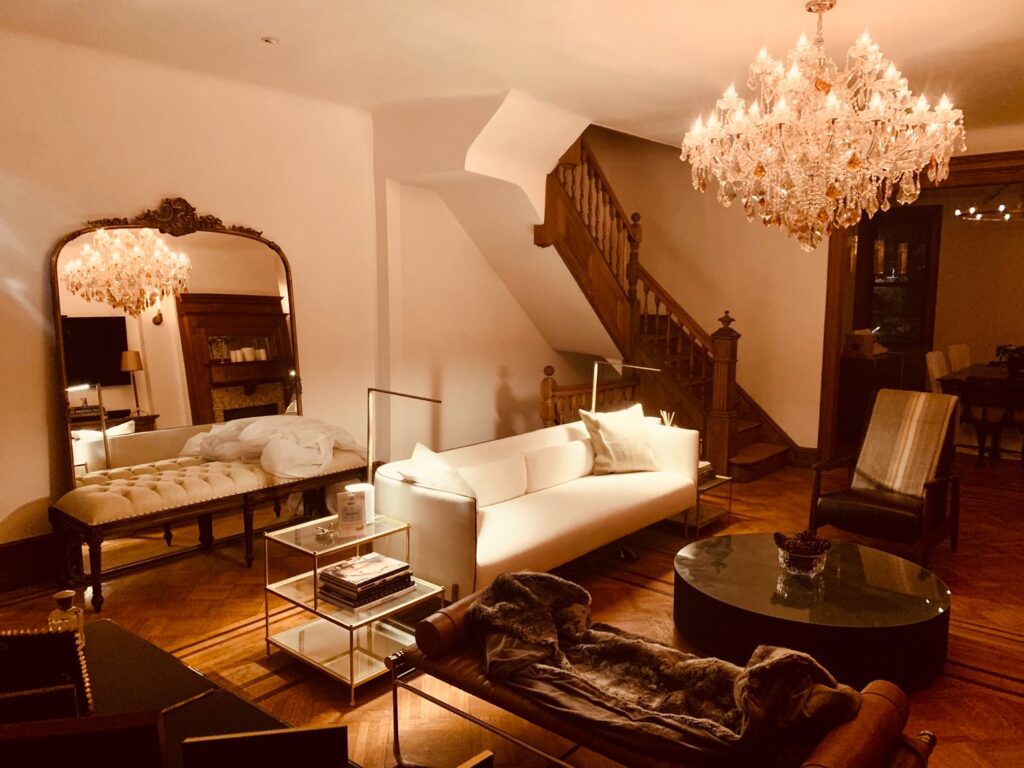 Celebrate the start of summer travels or a long-awaited gap year in style. A traditional to gift graduates is a swanky set of luggage for their first adult adventures. Travel-themed graduation party decoration ideas can include vintage luggage stickers, iconic photos of bucket list destinations, and foreign language phrases to engage guests. If tickets abroad are a gift from family, present them at the party and make a display with maps and destination.
In case your grad is launching their adventures from a New York City airport, celebrate at a nearby elegant Peerspace venue for a proper sendoff. This upscale brownstone with a garden in Crown Heights, New York, features a crystal chandelier and a tasteful mix of vintage and midcentury modern décor. Your party will have a timeless atmosphere perfect for celebrating your world traveler.
5. Go bowling
Book a vibrant group activity event space like this private 1930s bowling alley in St. Paul, Minnesota. Celebrate the graduate by playing together, and enjoy the reunion before life carries the guest of honor to their next big thing. Decorate the tables with simple florals and metallic starbursts. Set out score cards with graduation info on the back for a take-home memento.
6. Film your memories together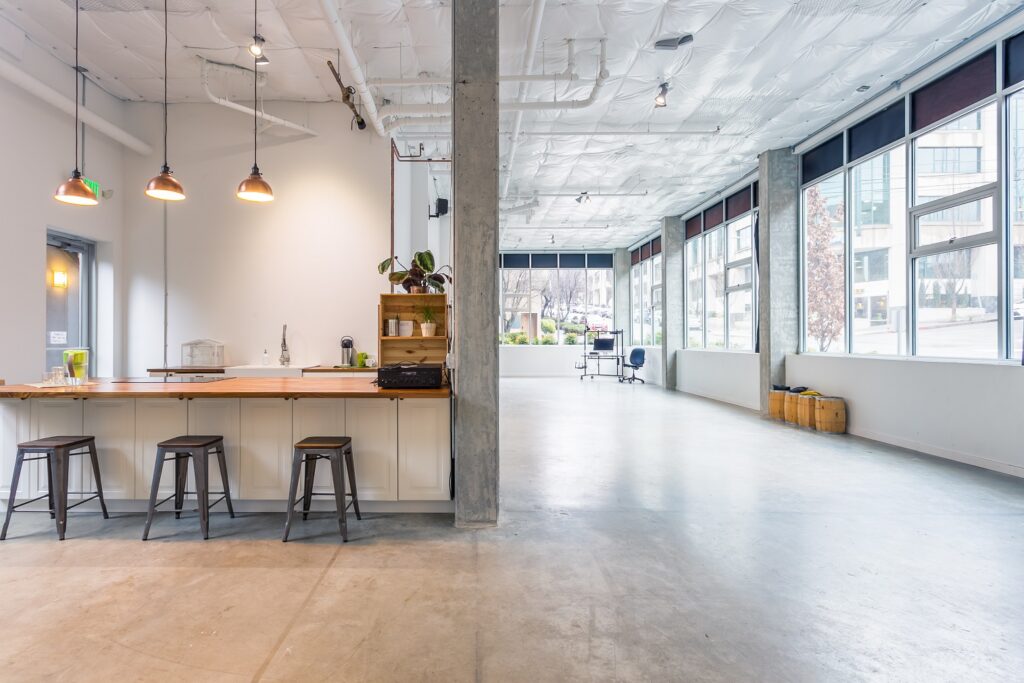 Go pro with the photoshoot and film the party at a well-equipped Peerspace venue like this gorgeous photo studio in Seattle, Washington. Its abundant natural light — when its sunny, anyway — can be filtered with adjustable with blackout curtains. The hosts can provide other amenities you might desire. Decorations can be simple — just scatter some caps and gowns.
7. Snap sports photo
Celebrate athletic graduates with a media-ready party to highlight their past and hoped-for future accomplishments. Set up a pro-level photoshoot for the entire team at this spacious warehouse studio in downtown Houston, Texas. The space offers plenty of room for an epic blowout event. Decorate with team regalia and balloons and set up a catered feast. Let the wild rumpus begin!
8. Sing it out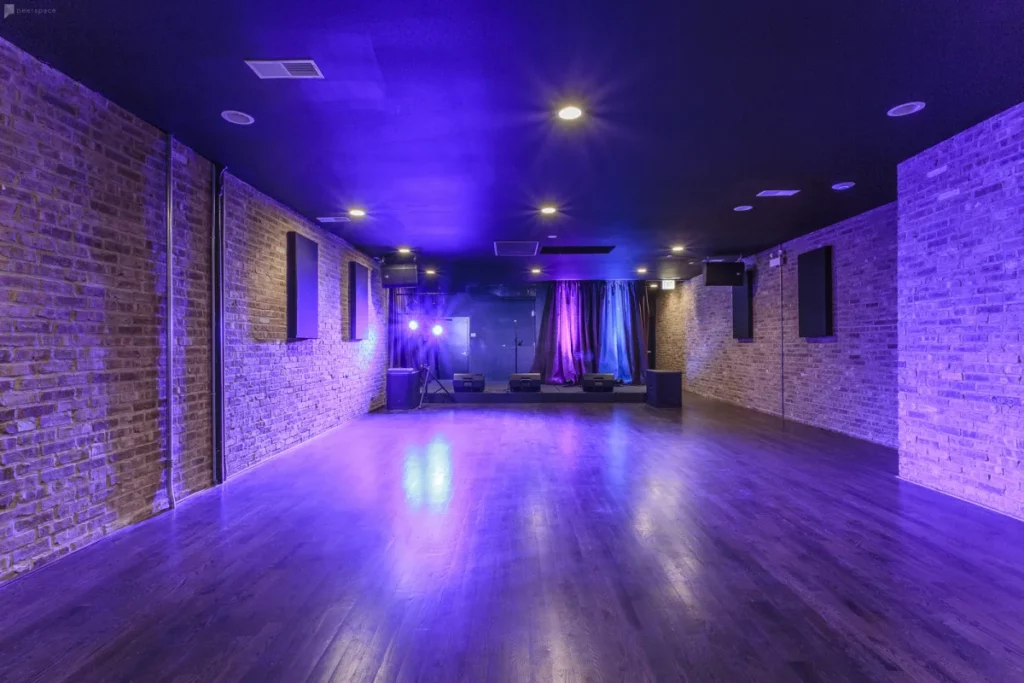 Host a karaoke-style party that includes school songs or cheers, marching band music, choir singing, or other tunes that honor a musical student's passions. Or enjoy a concert party with that live garage band or a string quartet.
The soiree can take place at a venue with stage and professional sound equipment to record in style like this live music venue in Chicago, Illinois, with plenty of amenities like a dance floor and a full bar by arrangement.
9. Host a mascot masquerade
This is one of those graduation party decoration ideas that might not be ideal if your graduate's school mascot is an aggie, but pretty much any other mascot will lend itself to a fun theme party. For example, if your grad is from the University of Akron in Ohio, you get to decorate with Zippy the Kangaroo themes. And if the new alma mater is the University of California, Santa Cruz, go wild with the banana slugs.
10. Celebrate giving back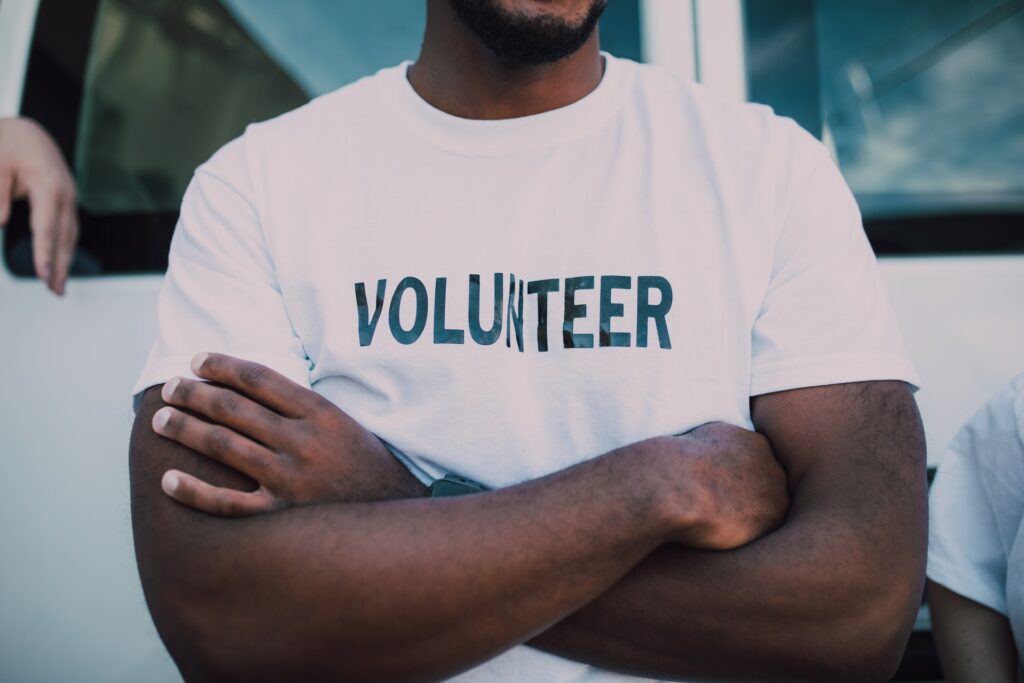 Grads who achieved a volunteer or service-based project as part of their school experience will love a party that honors their contributions. Share a slideshow or video of their accomplishments and what they've given to their community. Have the graduates speak about their experiences and share what they have learned. This event is bound to be an inspiration for guests of all ages.
11. Explore the digital frontier
Homeschooled and online education students seldom get a big graduation party. Why not change that for them, while keeping the celebration online? Classmates and guests can attend virtually from anywhere in the world. Fun graduation party decoration ideas abound!
Host at a Peerspace that is fully equipped for your party like this cool media event venue in Ashford Park, Georgia, about a half-hour outside Atlanta. This site features an indoor-and-outdoor event space, and it can easily adapt to simulcasts of the venue, ensuring guests near and far will be part of the action in real time.
12. Meet the professional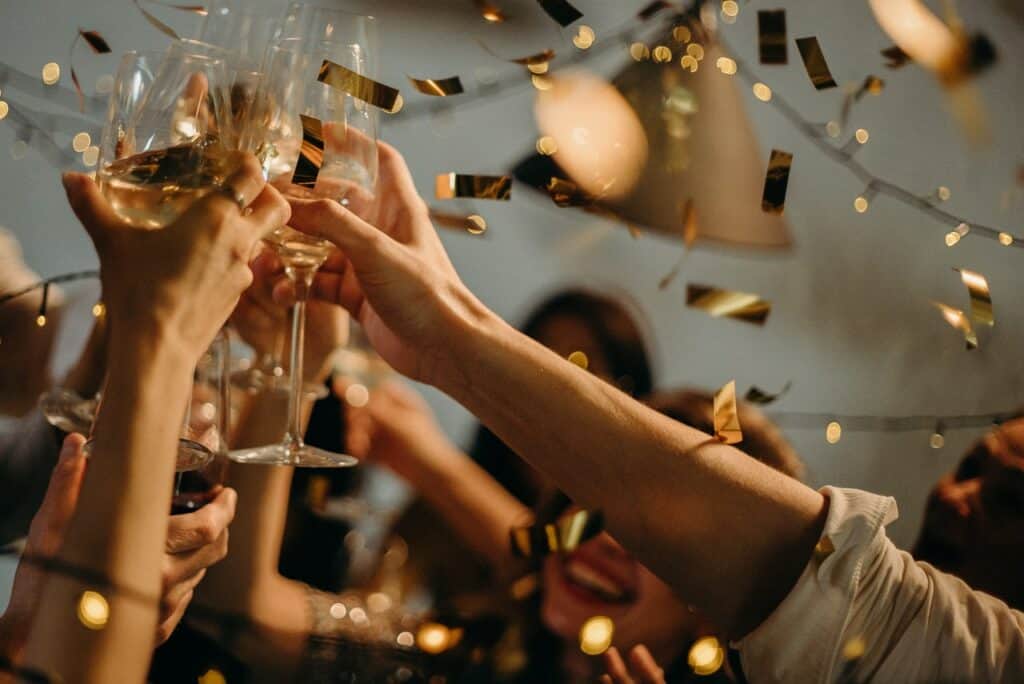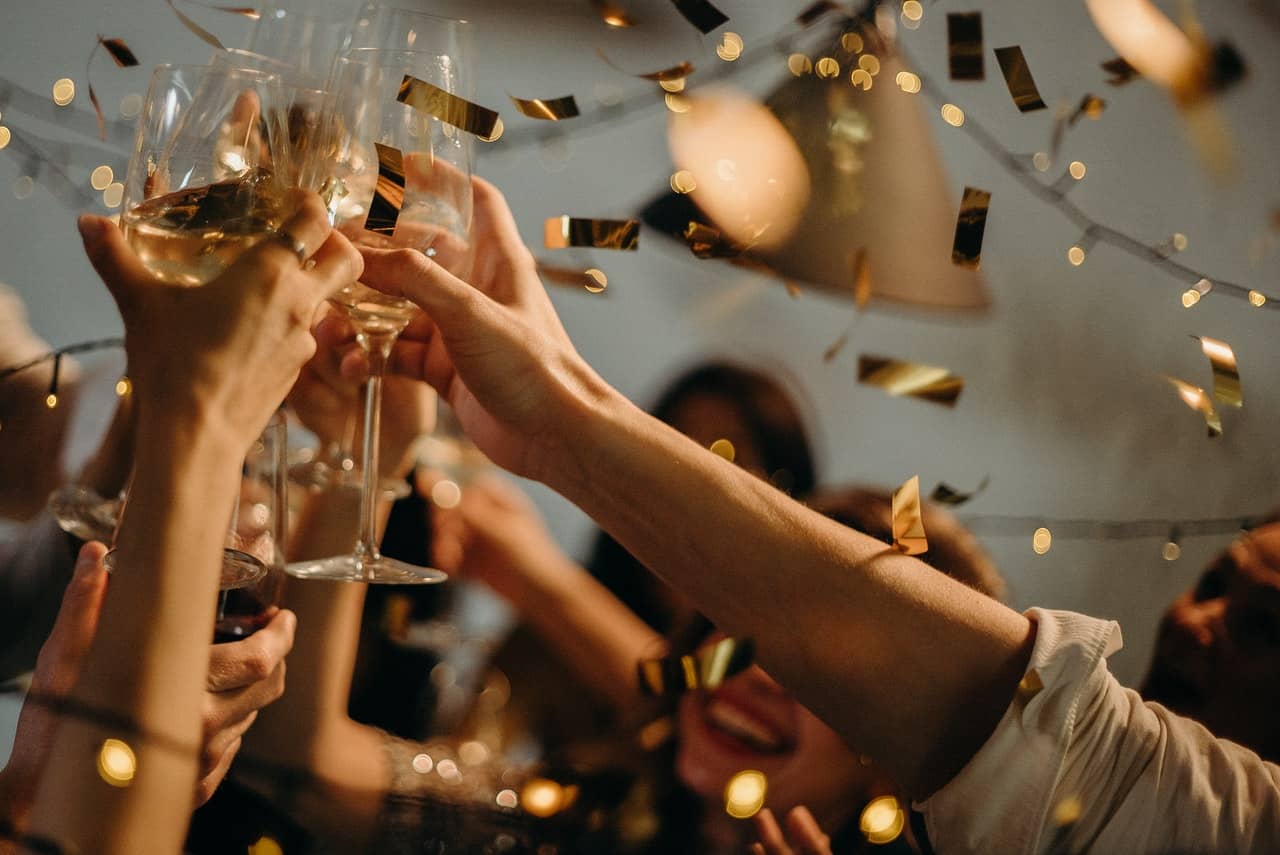 Honor students who already have a plan to go right into vocational training, college, or graduate school, or even a post-doctorate project or medical residency. Include themes or items representing the grad's passions or chosen profession.
A light-hearted and fun party will serve as a distraction before they dive back into their education. Graduation party decoration ideas can include posters with the grad in their professional settings or attire, toy equipment like stethoscopes for medical students, and printed mock diplomas to inspire future goals.