After well over a decade, the engaging and enriching video game "Minecraft" continues to challenge players of all stripes. And for good reason — the entertaining game has an award-winning visual style that appeals to all levels of gamers. While it was originally marketed as a kids game, parents took to it as well, and now it's become fun for the whole family. For true fans, a "Minecraft" party would be a fantasy world made real. Whether for a birthday, a coming-of-age ceremony, or just for fun, check out these fun "Minecraft" party decoration ideas.
If you happen to need a special place to host the party, Peerspace is here to help you host an IRL interactive event. The largest online marketplace for hourly venue rentals, the site uncovers thousands of unique spaces in thousands of cities in the US and beyond, sourcing creative places to party and create a "Minecraft"-themed world. Venues range from spacious warehouses to professional photo studios to full-on production sets, so you're sure to find an exciting venue nearby.
1. Book a gaming venue
Level up the party action with an immersive virtual reality experience. Take party guests out to this amazing virtual reality gaming venue in Los Angeles where you can experience live-action co-creation with your guests. It provides enough space for 40 people to cross-play and bring a "Minecraft" world to life. You can even bring in players from around the world by streaming and sharing the game together.
2. Host a block party
"Minecraft" has gone beyond mere entertainment with real-life uses. Professionals design real-world structures, and teachers use it as a curricular tool. There are several "Minecraft" offshoots, like an educational version and a dungeon version.
The brand stays consistent by maintaining a distinct visual look, but a big part of the fun is customization of the blocks. Fans maintain this unofficial palette suggestion site. Use one of theirs or develop your favorite color theme to decorate your "Minecraft" party.
3. Design a space scene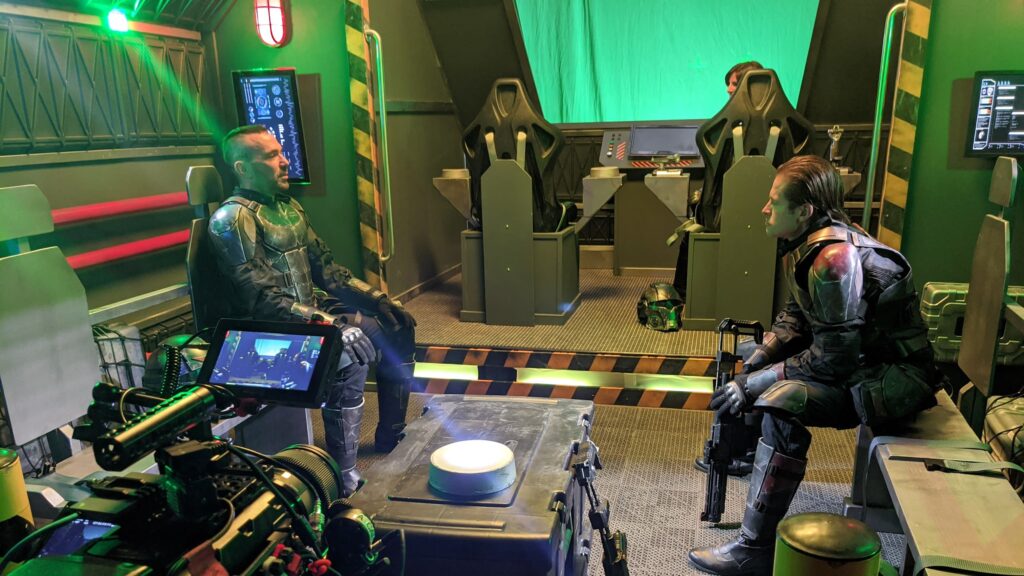 Go off planet with a "Minecraft" adventure set in space. Hang cutouts of the sun, moon, planets, and metallic stars. Make a retro rocket design out of "Minecraft" bricks for the guests to customize at a craft table. Want to really wow your guests? Book your party at this spaceship film set in Burbank, California, where up to 25 partygoers can play out a space theme.
4. Craft a virtual mine
Why not go literal and make a mine? Before the party, create personalized invitations, or invite guests within the game itself! Decorate the "Minecraft" party with a humorous warning or welcome sign on the door.
And once guests are ready to leave, add a sign on the back of the door that reads, "You have reached the end." Scatter some creeper blocks around to add some suspense. It's a little daunting but a lot of fun!
5. Decorate an enchanting activity table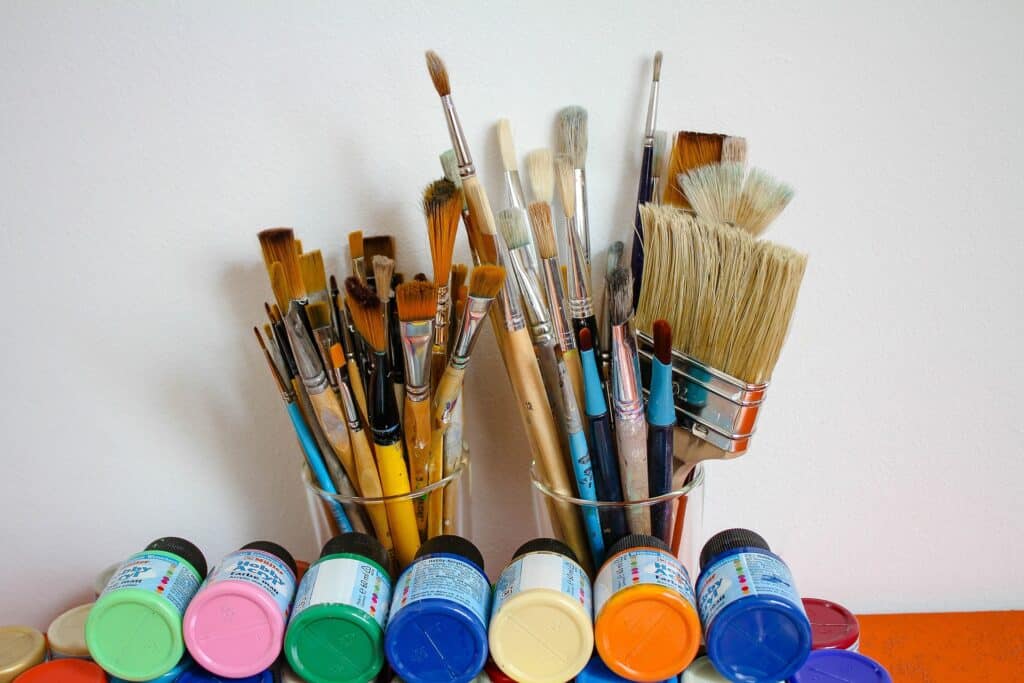 Stock your party craft table with supplies where guests can make personalized Minecraft costumes, props, and fun take-home items to remember the event. Prepare a supply of pre-cut cardboard swords for guests to decorate. Draw character faces on green balloons with black markers and have your guests add to the festive party decorations.
6. Use characters for inspiration
"Minecraft" building blocks make it easy to replicate game characters like creepers. Paint cardboard boxes green and add the face with black markers. For more ideas about characters, check out this fan site. This is definitely one of the easiest "Minecraft" party decoration ideas!
7. Stream multimedia style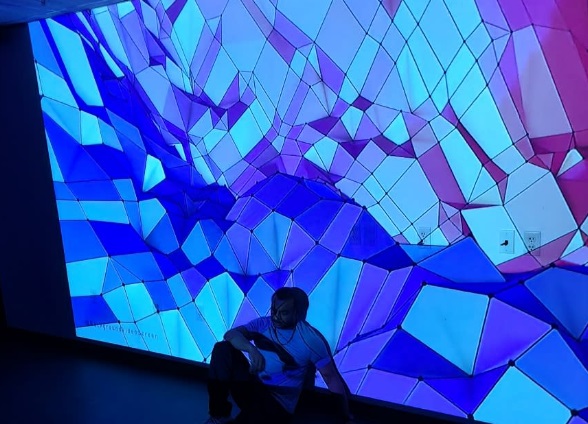 Peerspace features tons of spaces where you can bring the party to the next level. For example, check out this multimedia art studio in Virgina Beach. The hosts offer add-on amenities including a photo booth and a projector setup, so stream your "Minecraft" game on the big screens, crank the audio, and experience a surround effect.
8. Print "Minecraft" bingo cards
One of the most creative "Minecraft" party decoration ideas, design and print a bunch of thematic bingo cards as a game. Share a digital version and invite guests play on their phone while navigating through the party game space. Give prizes of bags of "jewels" (jelly beans) in festive bags to take home or trade for other resources as the game unfolds.
9. Build Lego "Minecraft" characters
An awesome variety of "Minecraft"-themed Lego sets are available to create together at your party. Guests can link their "worlds" together as an activity. Plus, the toys also make for the perfect party favor as far as "Minecraft" party decoration ideas go.
10. Enjoy DIY projects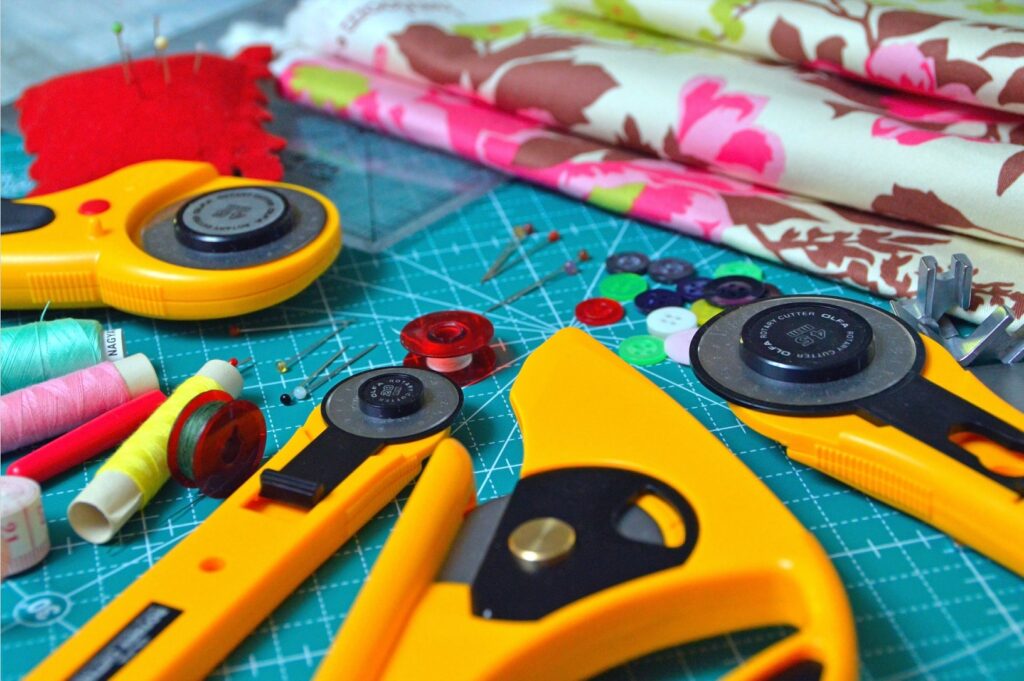 Plenty of premade "Minecraft" party supplies are available, but it's easy to handcraft your own décor with downloadable templates and stencils. Create everything from labels to nametags to posters to truly customize your party setting.
For a larger decoration, make a wall-size creeper or other character using balloons attached to cardstock. To do so, draw out a square pattern and plot out basic designs with markers. Fill in the space with color-themed balloons.
11. Decorate with a creeper piñata
Pre-made "Minecraft" piñatas are available online, or you can make your own. Just source a basic green piñata and add a creeper face with construction paper cutouts. Fill the pinata with candy "resources" and jewels.
Other "Minecraft" party decoration ideas to go with the pinata include hanging paper ghasts from the festooned ceiling. Make a game out of avoiding those pesky ghasts while taking out the creeper, all while blindfolded!
12. Stock yummy resources
Keep up your strength by scattering tasty and valuable "jewels" resources on the snack table. Power up with veggie slices and pretzel sticks, and fearlessly bake a green creeper cheesecake.
Fuel the gamer guests with a sundae bar with candy rocks and gems. Set up a station to mix potions from "Minecraft"-labeled soda bottles filled with colorful juices or sports beverages. Finally, decorate with paper "Minecraft" hearts to indicate players' full power.
13. Personalize balloons
Speaking of balloons, liven up the party with licensed "Minecraft" balloons from a party store. Group balloons together and suspend them in netting or cheesecloth for larger balloon art. You might ask guests to draw their own personal game character on balloons. Add the basic identifying design with black marker. Echo the design to decorate colored plates and cups.