When we lose a loved one, we can become so overcome by grief it feels like the pain will never end. A beautiful celebration of life ceremony can lift mourners' spirits, which is a remarkable gift that if nothing else provides some temporary comfort. There are so many thoughtful ways to commemorate a passing. These 12 beautiful celebration of life decoration ideas will hopefully serve as helpful inspiration to make the ceremony as loving and pleasant as possible.
If you need a special setting to host your celebration of life, then visit Peerspace, the largest online platform for peer-to-peer venue rentals by the hour. There are thousands of Peerspaces in hundreds of cities across the United States, Canada, and the United Kingdom, with more being added all the time, so you are likely to find a place that speaks to you.
And if the venue's host can't supply every amenity you might be looking for, visit Peerspace's Concierge Service, which connects you to trusted local vendors who can bring necessities straight to your Peerspace booking. From a screen and projector for showing photos to catering and seating, this service will lift some of the stress off your shoulders during this difficult time.
1. Honor them in a garden setting
Gardens are comforting places to hold celebrations of life. Plants tend to help lift our spirits, and fresh air and sunlight are curative forces. Some beautiful garden-setting celebration of life decorations are softly colored paper streamers, wind chimes, candles in lanterns or jars, and fresh flowers and even produce.
A botanical garden would be a meaningful place to bring everyone together. This unique native plant preserve near Santa Ysabel, California, offers nearly 4000 acres of soothing nature with an abundance of plants, a lovely stream, and a large labyrinth for contemplative walks.
2. Create welcoming signage
A large welcome sign on an easel welcomes guests and provides information and serves as a beautiful celebration of life decoration. You can either professionally print a specialty sign or craft one yourself.
Just print and paste a high-quality photo to a sturdy poster board or lightweight wood. Include the name and other brief biographic details, with a favorite quote and accompanying decorative accents like flowers and butterflies.
3. Set up a beautiful table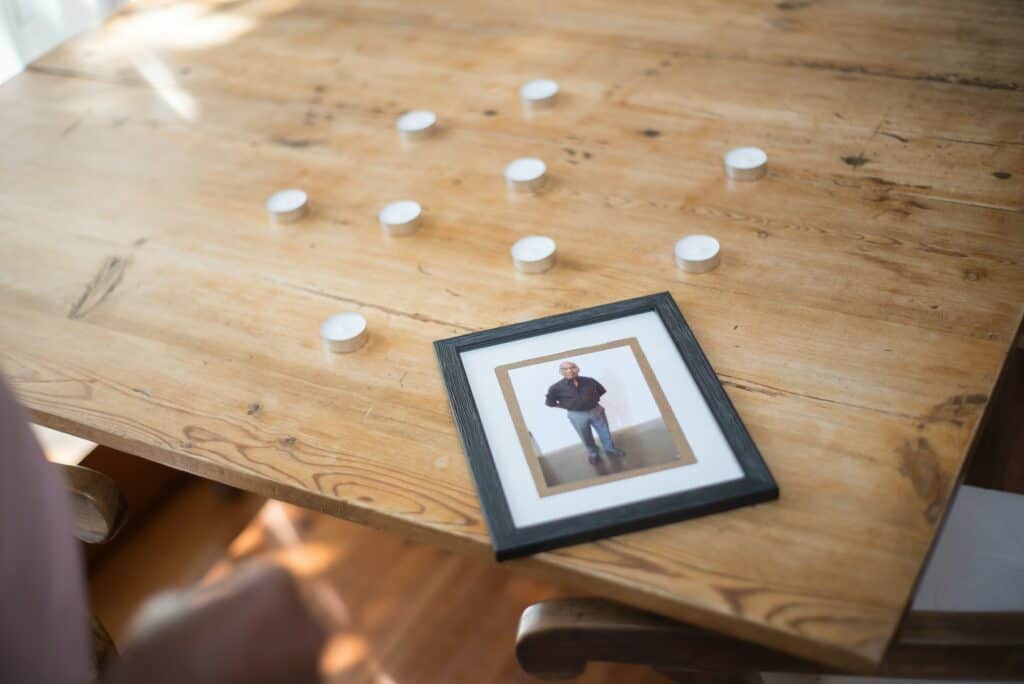 Include a table with a decorated guestbook for friends and family to sign. A welcome table is a great place for guests to leave bouquets or memorabilia they may bring as gifts of remembrance.
This is also the spot to have a bowl or basket for guests to leave donations if a charity is supported as a memorial, and add a link or QR code for the organization to the program. And in some cultures, a place at the dining table is set for the dearly departed. It makes for a moving sentiment.
4. Make a program and memory cards
Provide guests with printed programs so they know what to expect from the ceremony. Tie this in with the theme used for the welcome sign and table, then include a photo, biographical info, and the sequence of memorial events — including speakers and music.
Create accompanying memory cards for guests to take home, or have guests write a memory on the card to share at the event. Memory cards can be professionally printed by ordering online from most photo printers or handmade on linen paper.
5. Use portraiture as beautiful decoration
Photos are essential for any celebration of life. Select at least one favorite photo used in the invitation, welcome sign, or program, and set framed photo on a central table. If space allows, frame multiple photos in different sizes.
Vintage or upcycled frames work well for this and can be painted to coordinate with event floral arrangements and other décor. DIY a photo tree using gathered branches placed in vases, with photo ornaments pasted to cardstock hung with ribbons.
6. Take advantage of natural beauty
Too many celebrations of life overdo it with the flowers, but when used tastefully instead of excessively, foliage makes any space feel welcoming and soothing. To decorate a celebration of life ceremony beautifully, select favorite flowers or create arrangements with soft-colored seasonal flowers mixed with baby's breath and fresh herbs.
For larger events, use a mix of different sized vases. Check Peerspace's Concierge Service — they might be able to connect you with a vendor to rent an assortment of elegant houseplants. A rustic setting like this beautifully transformed barn near Hamilton, Virginia, provides a tranquil locale easily personalized with the addition of handcrafted floral garlands and bouquets.
7. Celebrate the arts in a mixed-media setting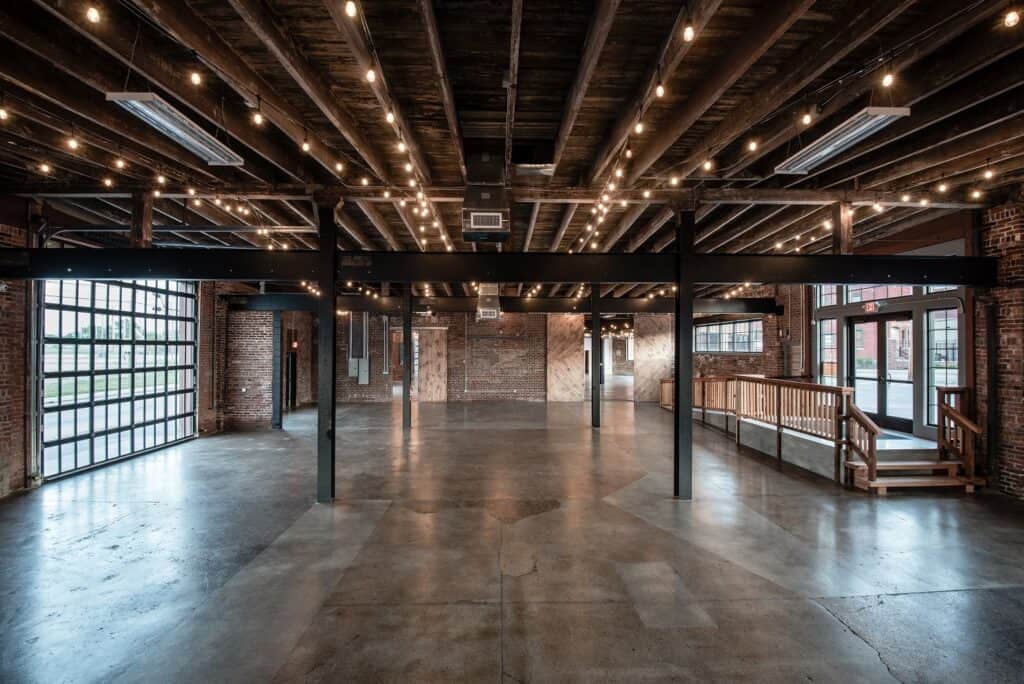 A musical or literary-themed celebration of life can provide an opportunity for guests to share the spirit of creativity with stories, memories, music, inspiring blessings, and laughter. Include the names of any musicians on the program, or a link to a playlist of favorite songs.
Include faraway friends and families by live-streaming the ceremony and record it to share after the event. This roomy, exposed brick industrial space with beautiful lighting in Indianapolis will come alive with colorful flowers to be the perfect venue for a multimedia observance of life.
8. Plant seeds of love
Seed packets are a thoughtful and beautiful way to celebrate a life well lived. Plant and wildflower seeds that are native to the area are ideal — check with a local plant nursery for appropriate choices. Handmade paper with embedded wildflower seeds is ideal for programs and memorial cards. They can be planted directly into the soil to remind you of the loved one as the plant grows and flowers.
9. Host a tree-planting ceremony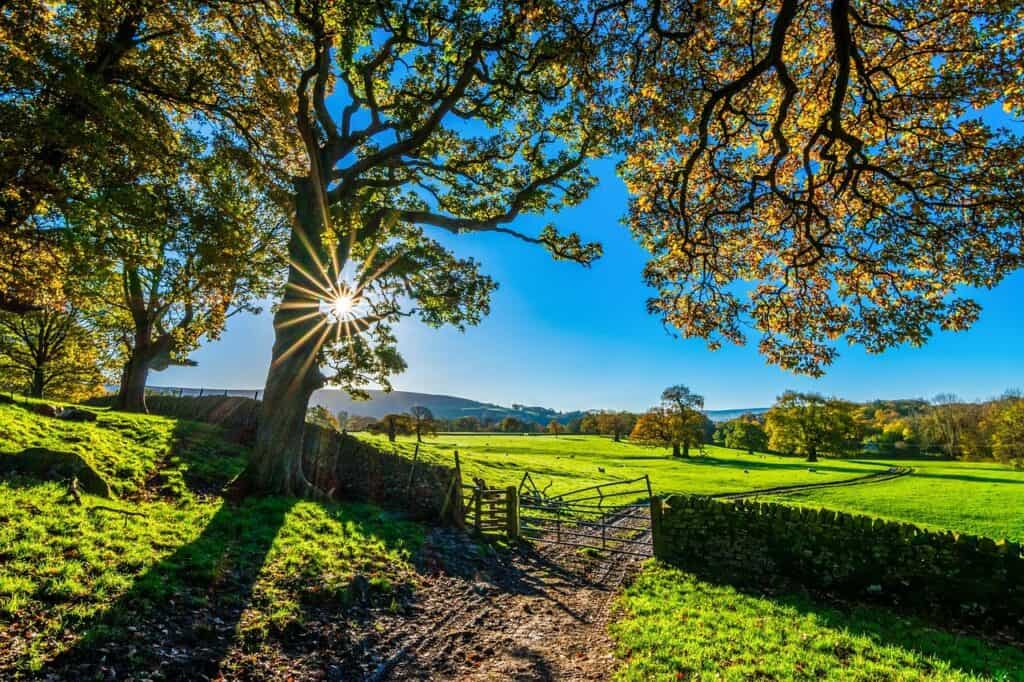 A volunteer activity at a park, nature preserve, or community garden is a wonderful way to celebrate life. Host a tree-planting ceremony to honor the cycles of life. Or, have small trees securely packed for guests to take home and plant.
Guests of any ability level can participate by sharing wishes and memories on biodegradable paper and tie these to the saplings. Some locales allow the release of live butterflies, which in many cultures symbolizes the spirit's transformation.
10. Flow like water
Soothe the spirit with the power of water. Water — whether it be in a fountain in a park, a riverside, or a beach — offers the chance to let nature bring in a peaceful feeling. For a beautiful celebration of life decoration, offer baskets of rose petals or seasonal wildflowers that guests can safely release into the body of water. This roomy Texas Hill Country riverside ranch provides the perfect spring-fed waterfront setting for a peaceful memorial event.
11. Enjoy a peaceful, quiet night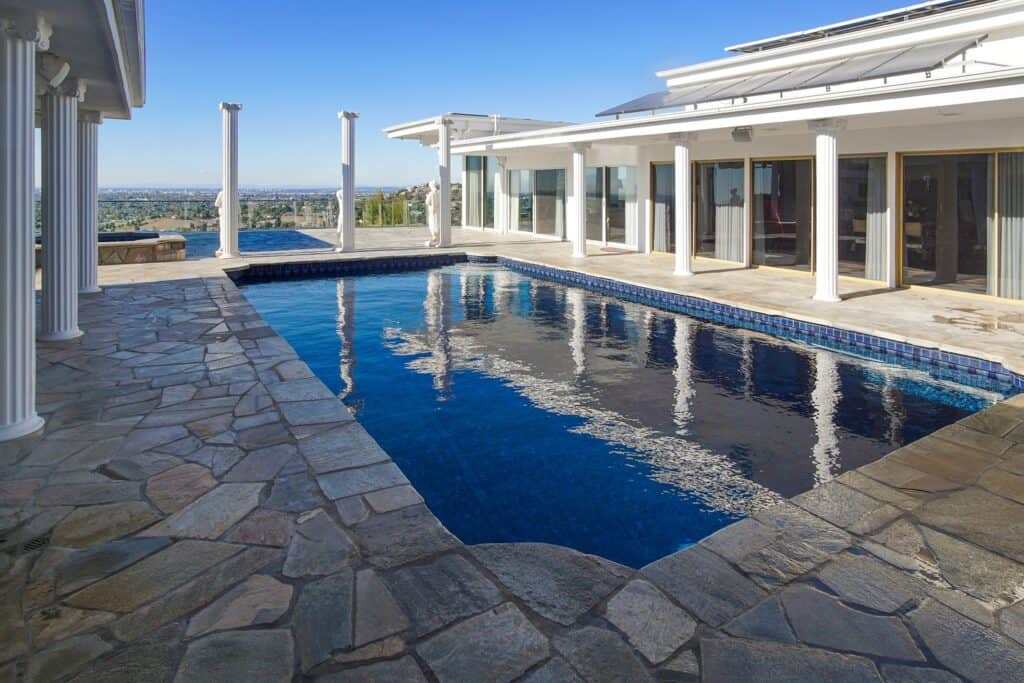 An evening observance is a peaceful way to bring people together for a quiet memorial. Place candles anywhere safe, or use LED tea lights in votive holders when open flames are not possible. Otherwise, a table centerpiece with white and gold candles spaced with floral bouquets can be set up in any style.
Set out baskets with white candles tied with ribbons and invite guests to each light one from the center candle. This can be done silently, or guests might offer a memory or blessing while each person lights their candle. Host a celebration of life at this modern Roman villa-style estate in Tustin, California, with amazing sunsets and the perfect pool to line with candles for reflection.
12. Craft the Rainbow Bridge
Rainbows or a rainbow bridge are lovely symbols of passing over — often associated with our beloved pets. Decorate the celebration of life ceremony space with rainbow-colored crepe paper set off with bouquets of white flowers. Add some tasteful metallic elements with ribbon or tinsel for the celebratory touch.
Crystal prisms can also create a rainbow effect or hang colorful paper lanterns decorated with ribbons and flowers. Host a celebration of life at this stunning vintage church in Atlanta, and enjoy natural light streaming through stained glass windows or lit from within for an evening gathering.