Is someone near and dear to you getting married and you need a few wedding shower decorations ideas? Since you know the couple so well, there's a strong chance that the joyful responsibility of throwing the wedding shower could fall on you. You're familiar with the couple's personal style, after all, so you won't be reaching too far for ideas. That said, you might need some inspiration. That's what we're here for! Here are 12 beautiful wedding shower decorations ideas that you might not have thought about.
If you need a place to throw the shower, check out Peerspace. Peerspace is the world's largest online site for venue and event space rentals by the hour. There are thousands of Peerspace rentals in hundreds of cities, allowing you the opportunity to meet up and enjoy one another's company in a creative new environment. Scroll through high-quality photos of each space and communicate directly with the venue's host prior to booking your spot for a dream wedding shower.
1. Go natural with a woodland theme
The nature-loving couple will adore a shower decorated in a naturalistic or woodland style. Think mossy green and teal painted pinecones for centerpieces, woodland animal- and bird-shaped cookies, and DIY felt decorations. Woodland-themed wedding shower decorations convert to great guest gift ideas, too. Decorate tables with – and then give away – live ferns alternating with seasonal herbs and florals like sunflowers, daisies, or wildflowers.
Need a venue to host the party? You could rent this luxury forest Peerspace cabin to host the shower near a stream in the Catskills.
2. Help the bride blush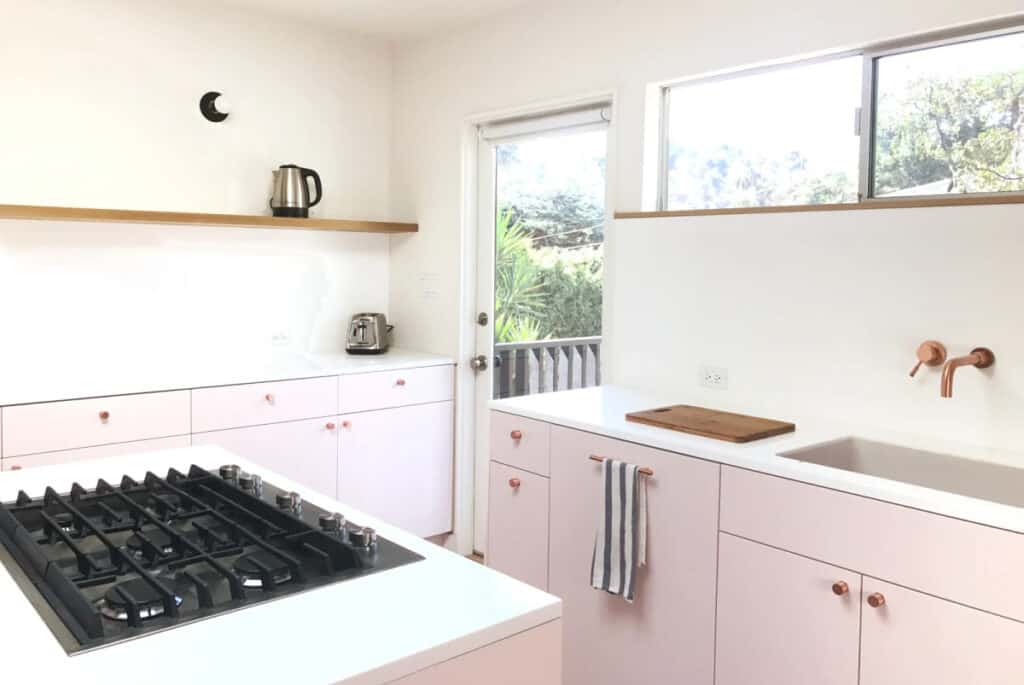 Decorating wedding showers in shades of blush is a classic style choice, and the combination of blush and gold is a top trend. This effect is great for a champagne brunch or an elegant dinner. Bring the sparkle with crystal or take the shower in a vintage direction with lace and velvet elements. Go wild with luxurious, elegant flowers like peonies or roses. Blush-themed shower swag can be entertainment-oriented, such as glassware, shelving for bottles and glasses, charcuterie boards, or bling for stemware.
3. Quaint tea party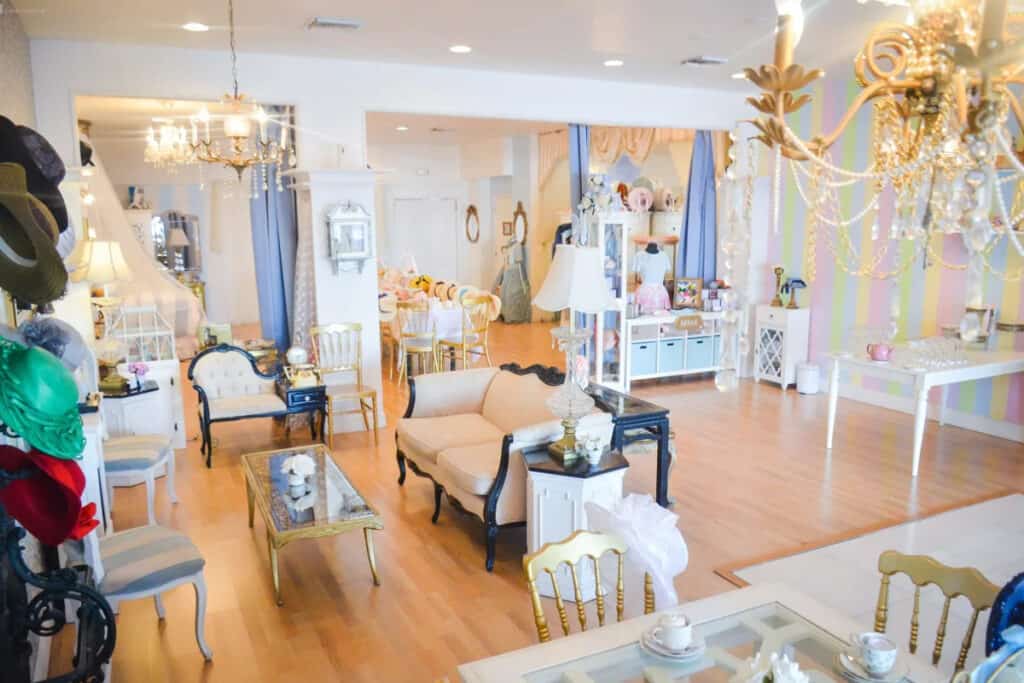 Gift the guest of honor with a matching tea set and tableware, and set a decorative wedding shower table along a tea theme. A cupcake table can be really cute. Accompany the elegant setting with delicate florals like spray roses and baby's breath, or herbs for tea like lavender, mint, and lemon verbena. A perfect setting for this type of shower is a historic Victorian with antique furniture or a specialty tearoom like this adorable dollhouse Peerspace in Miami.
A champagne fountain would go incredibly well with this wedding shower theme. Peerspace listings include available amenities, but if you should want something that isn't offered, check out Peerspace's Concierge service. They can connect you to trusted local vendors who can bring everything from catering to audiovisual gear straight to your venue.
4. Host an elegant garden party
Garden party wedding showers are classic for a reason – they're beautiful. To decorate your wedding shower, go with any on-trend color theme. Create flower garlands and decorate them with strands of lights. You might purchase potted foliage or seed packets as gifts for the guests. Host the shower at a botanical garden, plant nursery, or in a backyard garden.
Peerspace offers hundreds of such venues, like this lovely outdoor space with Mount Hood views in Portland, Oregon.
5. Swanky cocktail party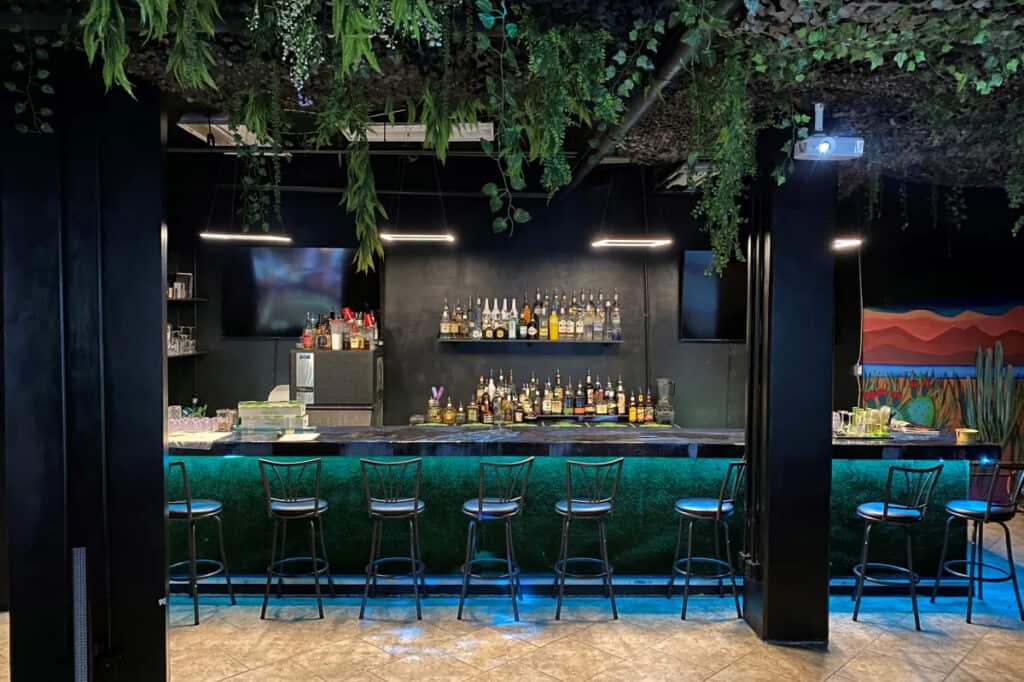 Not too long ago, wedding showers were just for the brides, but now they can be for both members of the couple. Throwing an upscale cocktail wedding shower is a great sentiment for grown guests. Stock the guest of honor's bar with decorative and drinkable liqueur, pretty glassware, and a consistent color theme. Place stems of roses in matching or upcycled vases. Opulent garlands of pinwheels, starbursts, flowers, and strands of lights make memorable photo backdrops.
6. Go boho chic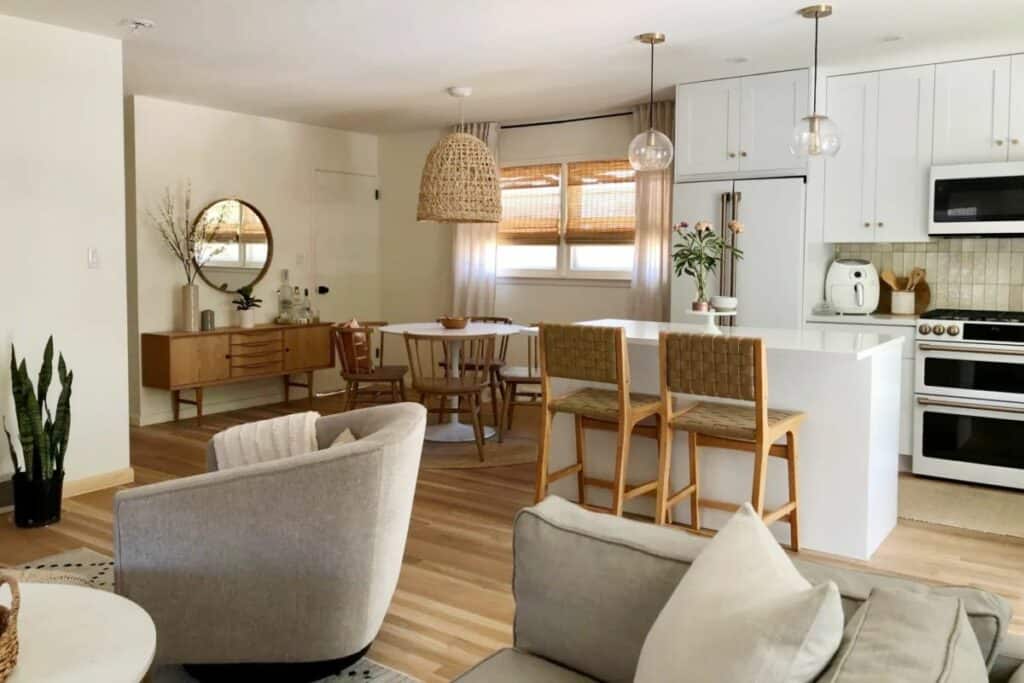 Whether your wedding shower is indoors or outdoors, a bohemian decoration theme always works. Go crazy with the flowers and jewel-toned tapestries. Toss around big, embroidered cushions or poofs for seating. Think beaded curtains as photo backdrops, and candles or LED lights in vintage glassware as table décor. Add peacock feathers to floral arrangements.
7. Farm party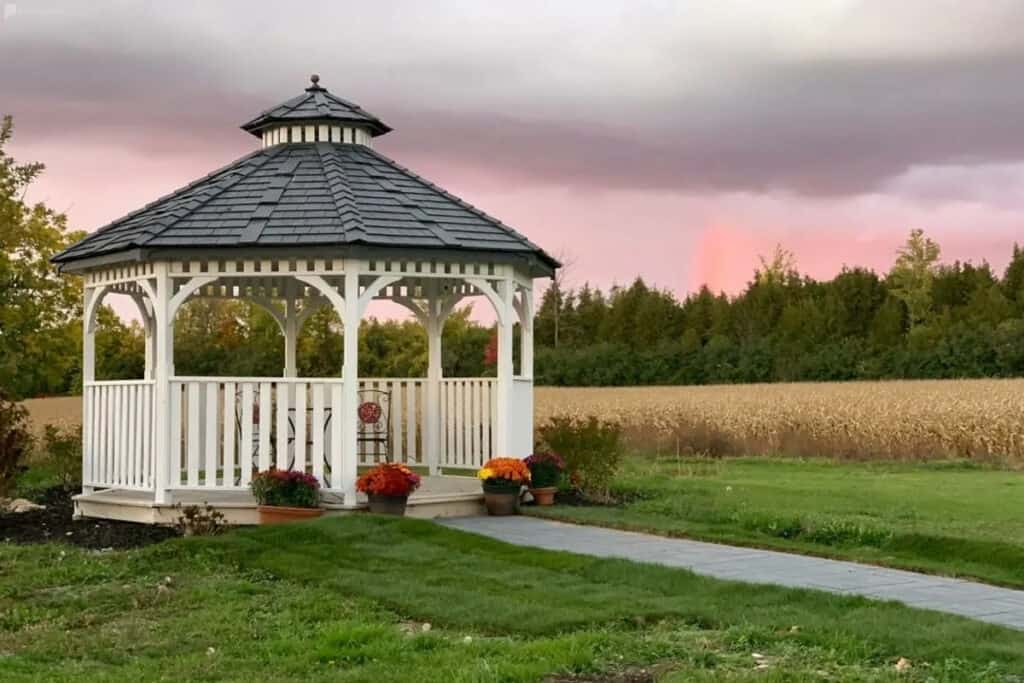 Host your wedding shower on a farm like this stunning Peerspace in Georgina, Ontario. The 155 square acres of jaw-dropping beauty will make your party one for the books. Tables and chairs are included amenities – decorate them with checkered tablecloths and raffia bows. Handcraft individual place settings with burlap and bling, bust out the colorful Mason jars as glassware, and source some hay bales as seating or a photogenic background. Weathered metal signs make great accent pieces to fit this wedding shower decoration theme.
8. Seated upscale dinner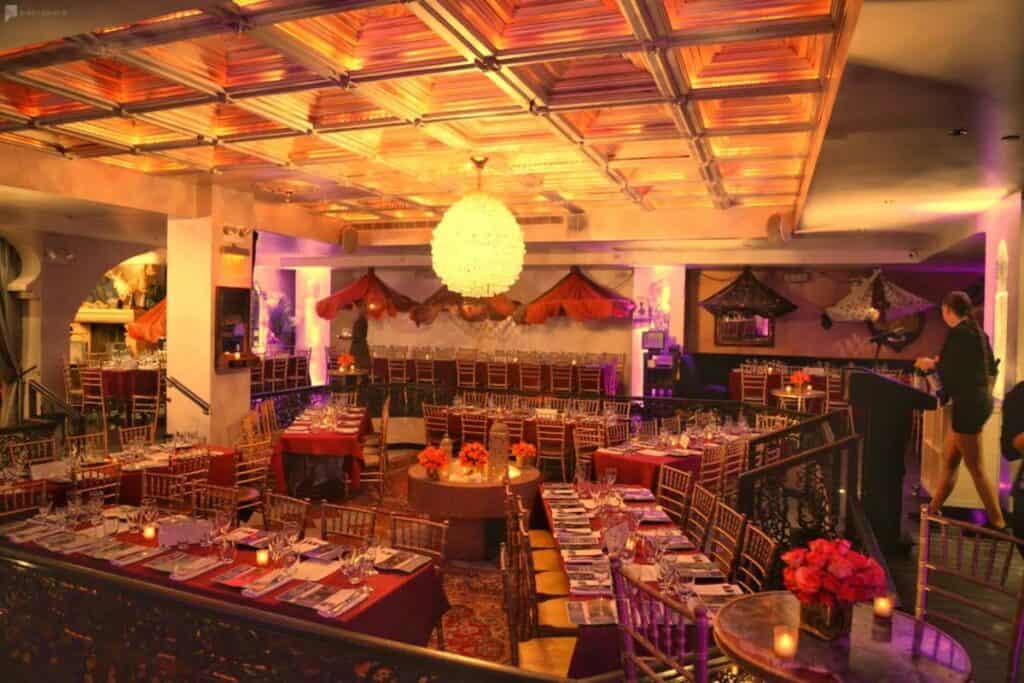 Sad but true – guests often leave wedding showers hungry. Pass-around appetizers and crudites just don't cut it after a couple of hours of socializing and gifting, so after the party, they run to the nearest eatery. Don't be that host. Center the shower itself around food. Set it in a gorgeous Peerspace like this Greenwich Village restaurant, decorated to a T with whimsical and exotic elements throughout. The main dining area accommodates 250 people and catering and bar service is available for a fee. Ask the host for details.
9. Stylish hodgepodge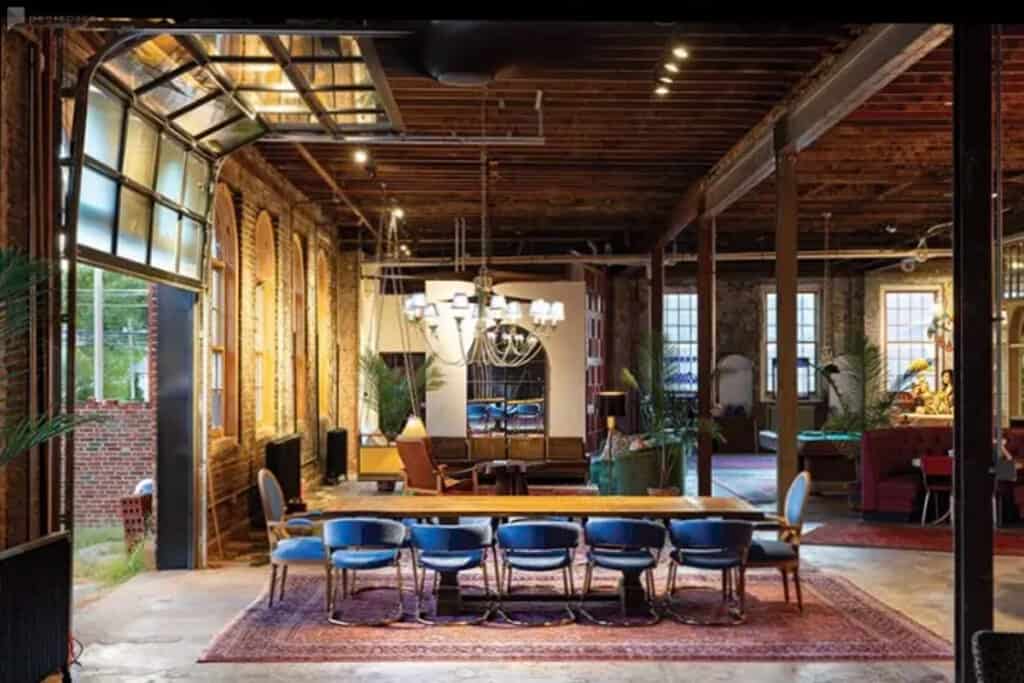 Not every wedding shower needs a strict theme. Sometimes we just want to have fun with unique decorations. Spread around a mishmash of fun flowers in art deco vases. Drape velvet or sateen fabrics, hang strings of lights, and enhance tables with taper candles or the LED version. You might opt to go with a color theme, but you don't have to. Keep it light.
10. Festive fiesta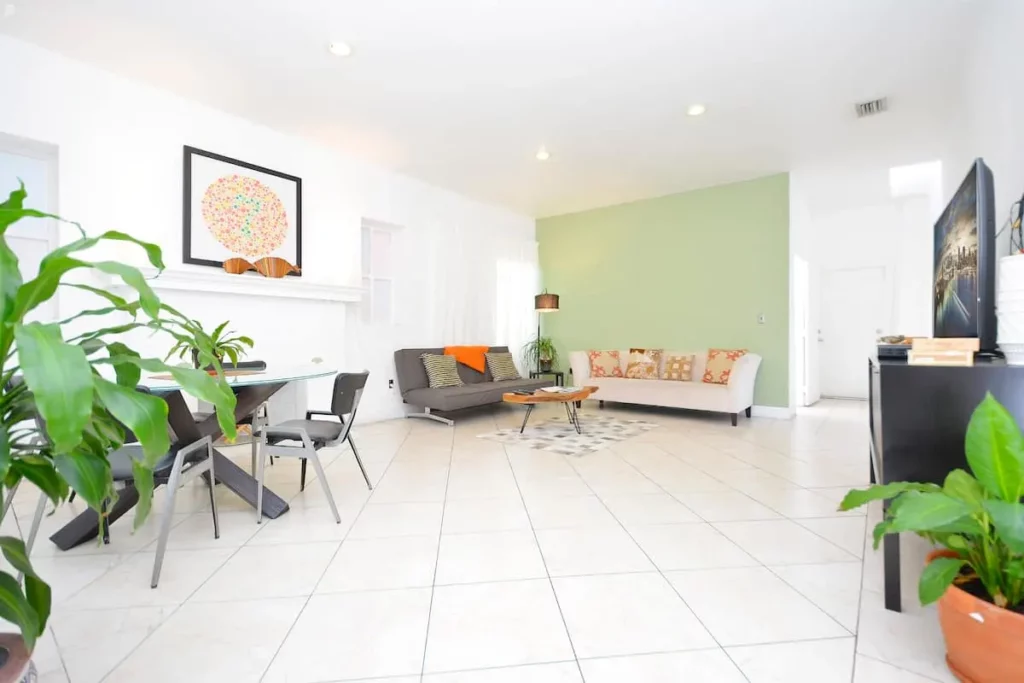 Latinx guest of honor or otherwise, a South of the Border-themed wedding shower is a real people-pleaser. Who doesn't love tacos and pretty margaritas, bright colors, and big paper flowers? Look for cobalt glassware to make a cantina-style fiesta.
11. Retro noir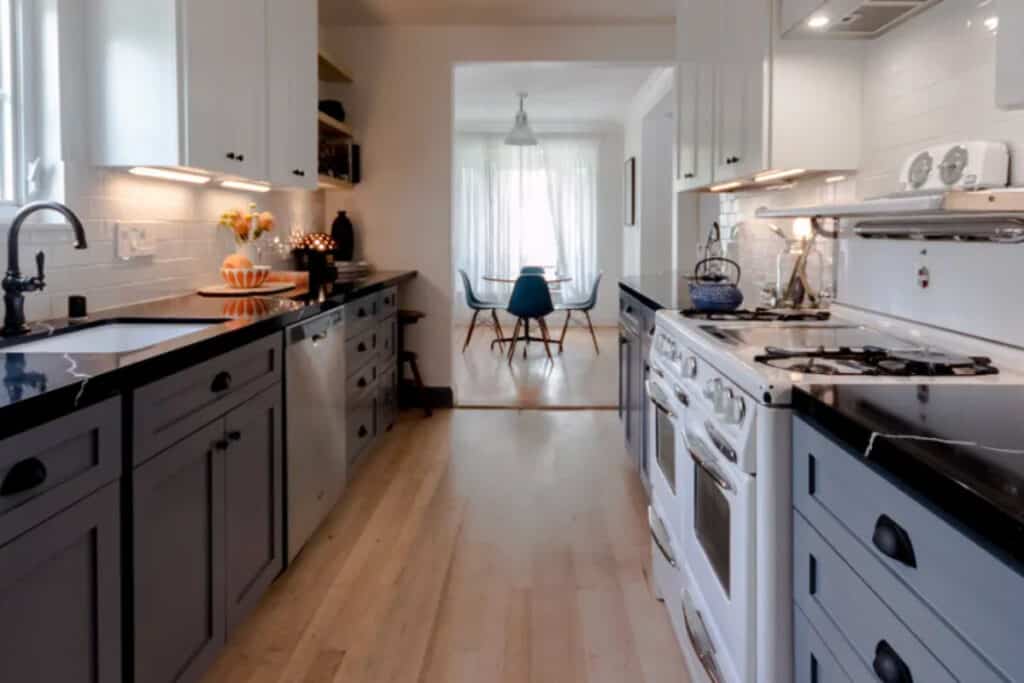 Imagine a noir film and aim to decorate the wedding shower in a similar motif. Think black and white with singular shots of color, strategic mood lighting, and backdrops for the ceremonial Instagram sessions.
12. Tropical / beach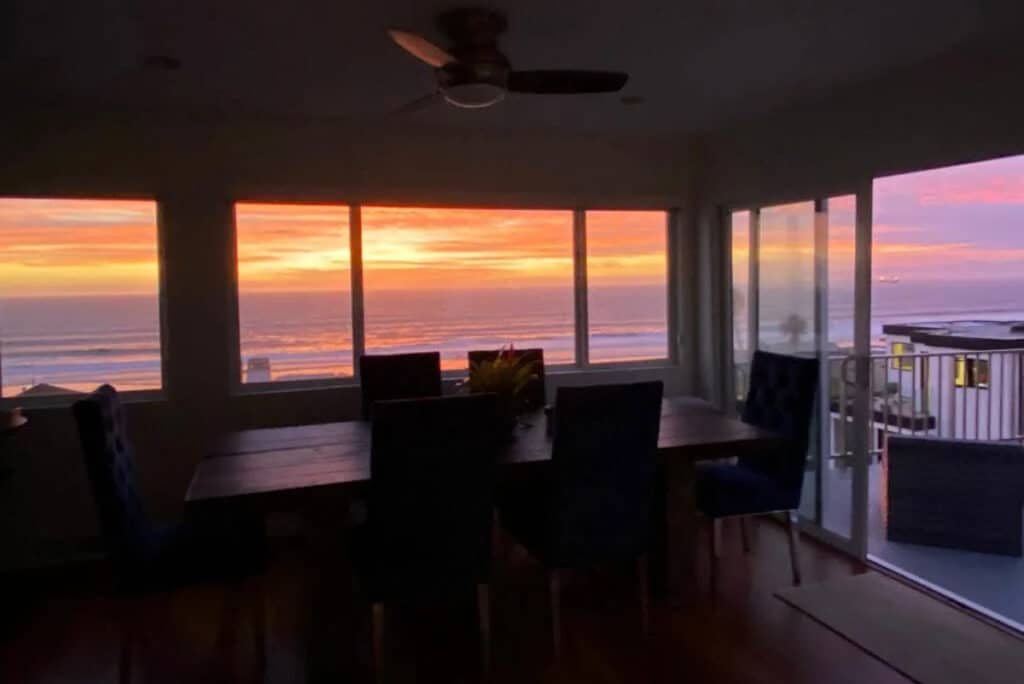 Fun-loving celebrants will enjoy toasting the wedding in a tropical – or tropically themed – setting. For the best decoration ever, host the party in a beach house Peerspace like this one in Manhattan Beach, California. Watch the sunset over the sea from the second-level deck or through the home's huge windows.