Searching for the best and brightest Mardi Gras decoration ideas? Mardi Gras, or Fat Tuesday, is a tradition with deep roots. The original premise was based on eating rich foods the day before Ash Wednesday, the first day of Lent, when adherents stop their vices for 40 days in the name of piety. Over hundreds of years, Mardi Gras has evolved into an all-out feast and frenzy, with parties, parades, and delicious gluttony to prep for that long period of repentance.
In other words, Mardi Gras carnivals, parades, and balls are full-stop wild! The biggest Mardi Gras party in the world is in Rio de Janeiro, and the second-largest is in New Orleans. But that doesn't mean you can't host your own Mardi Gras-themed bash anywhere in the world, any time of year. Here we present 11 festive Mardi Gras decoration ideas, and a breakdown of what a fantastic Fat Tuesday shindig looks like.
For starters, you might need a venue to accommodate your theme, look no further than Peerspace. Peerspace is the world's largest online marketplace to book a venue by the hour. You can search using hundreds of cities in several countries in the US and beyond, or by the size and type of venue you want to rent. Peerspace venues range from distilleries to audio recording studios, to penthouses, to ranchettes. Each venue on the Peerspace site offers quality photos of the space, a list of included amenities, and the chance to reach out directly to the host with any questions you might have before booking. Now, on to our list!
1. Establish your krewe and set the scene
A krewe is a guest list, the group of revelers you celebrate with. Krewes get together annually to create floats for the epic Mardi Gras parades and balls. Krewes generally have a theme and a name. You can start your celebration right by renting this posh, party-ready Peerspace event center in the New Orleans Garden District. With nearly 2,000 square feet, it's big enough for 120 of your krewe mates.
2. Put up official signage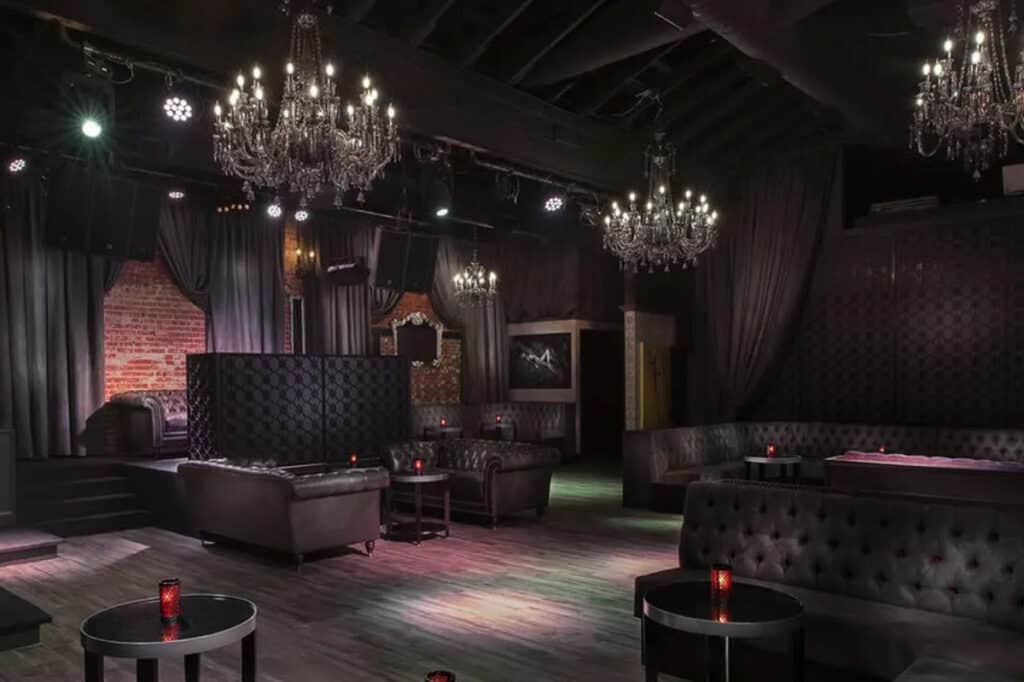 Decorate your Mardi Gras party by welcoming guests with the official Mardi Gras greeting – laissez les bon temps rouler. In Cajun French, the phrase translates to "let the good times roll". Use this greeting on the digital or printed invitations and make a colorful banner to hang over the venue door for on-point Mardi Gras decoration ideas.
3. Color is key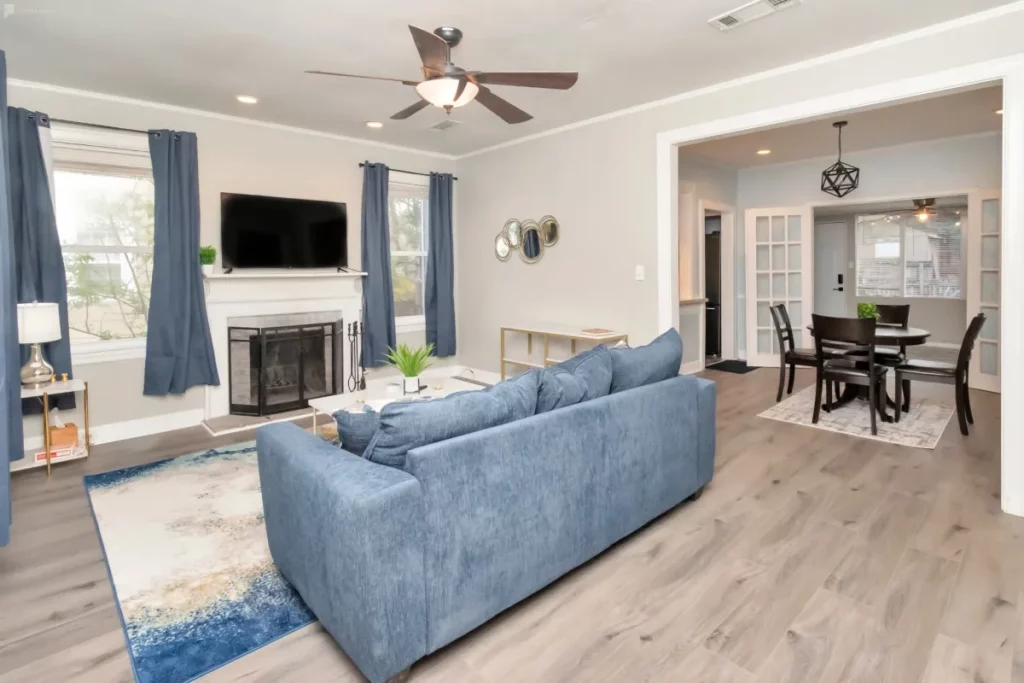 Speaking of color, the official Mardi Gras colors are purple, green, and gold. These three are vital features of a Mardi Gras event because of their traditional significance. Purple symbolizes justice, green stands for faith, and gold represents power. Use that tri-color theme for everything from strands of beads to cake frosting.
Get creative with the theme by emphasizing each color in different proportions. You can host a medium-sized event at this historic downtown home in Mobile, Alabama.
4. Decorate your paper products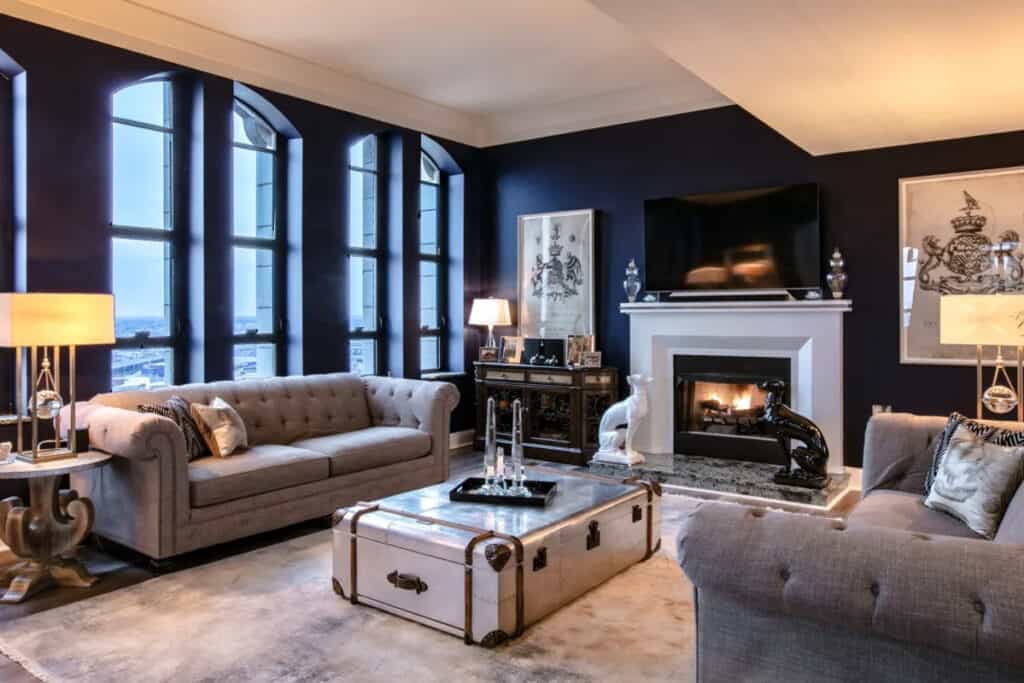 Electronic invites are fine, but nothing beats an old-fashioned print invitation – particularly for Mardi Gras-themed weddings, graduations, and birthday parties. Go all out by creating custom-embossed letterpress invites – perhaps with a traditional gold fleur de Lis design. Carry the invitation style over to printed menu cards, table setting name cards, name tags, and other decor for the event like paper plates and napkins.
By the way, Mardi Gras isn't just restricted to New Orleans and Rio – it's also a big deal in places like St Louis, Missouri, where you might throw your bash at this elegant downtown penthouse that can accommodate 25 krewe members.
5. All the beads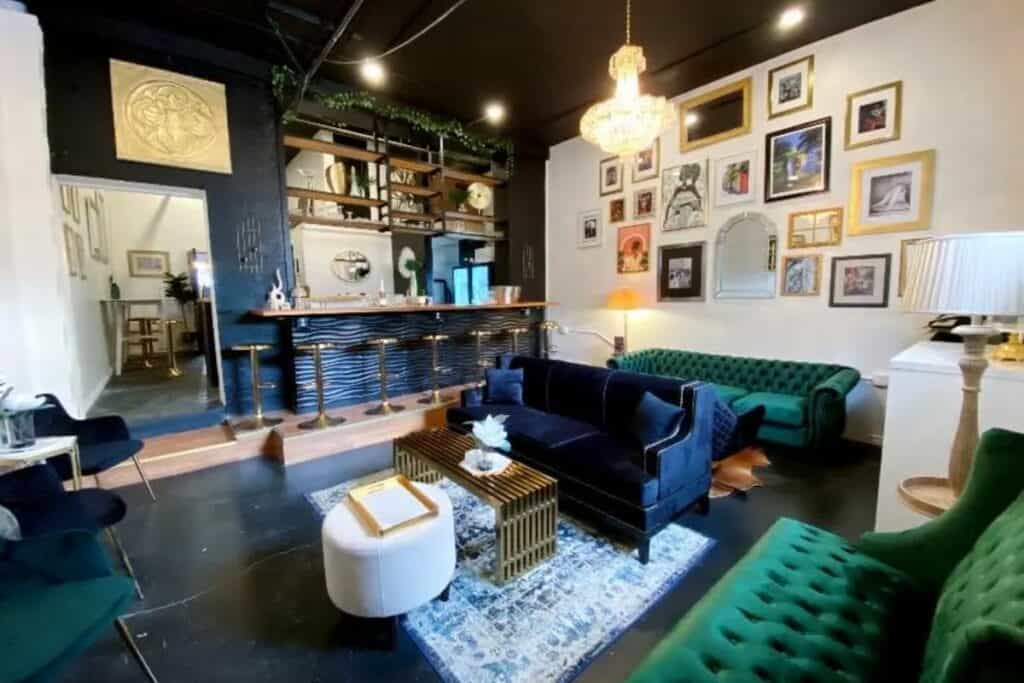 No matter where you throw your Mardi Gras party, you're going to want to strew around beaded necklaces in purple, green, and gold. It wouldn't be wrong to say that these beads are required decoration elements – it wouldn't be a Mardi Gras event without them. Most contemporary strings of beads are plastic, though if you look hard enough you can find high-quality strands with jewel accents. Use beads to decorate absolutely everything at your party.
Texas' Galveston Island has a long Mardi Gras history, so consider hosting your event at this elegant waterfront home. It can hold 30 revelers and comes ready with a full kitchen and easy parking.
6. All the masks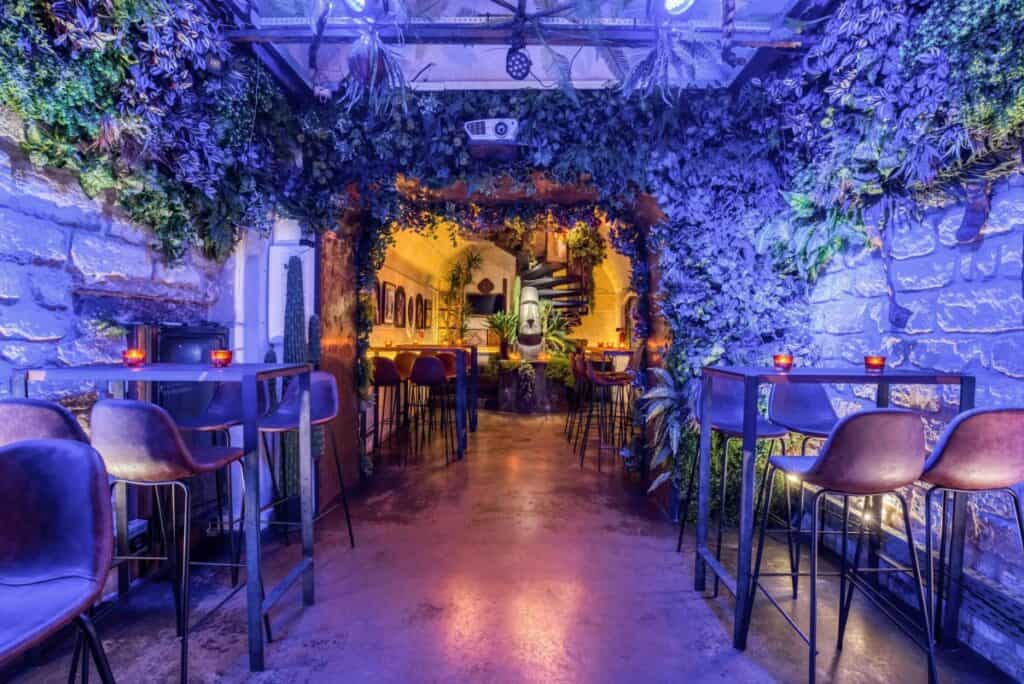 Just like beads, Carnival-style masks are essential Mardi Gras decoration ideas – especially if you're going all out with a masquerade ball. Costume rental facilities almost always have gorgeous masks, which are great for decorating table centerpieces, crafting wall montages, or of course wearing. Peerspace has an increasingly international presence.
Visit Peerspace Global to be one of the early renters of event venues like La Cave in Sainte-Avoye in Paris, one of the most historic cities to celebrate the holiday.
7. Don the garb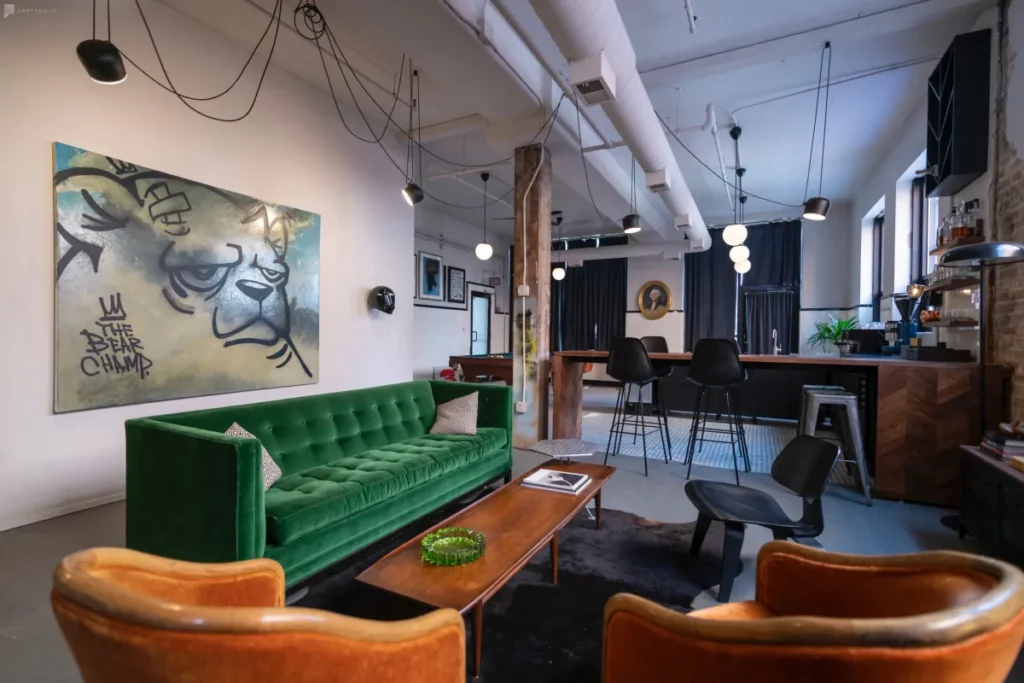 If you've ever been to a Mardi Gras parade or ball, you know that revelers dress up – way up. Your krewe can keep it simple by donning masks or go crazy with full-body paint. Party guests will become the Mardi Gras decorations by dressing up in green, gold, and purple masks, boas, beads, temporary tattoos, and hats.
8. You can be royals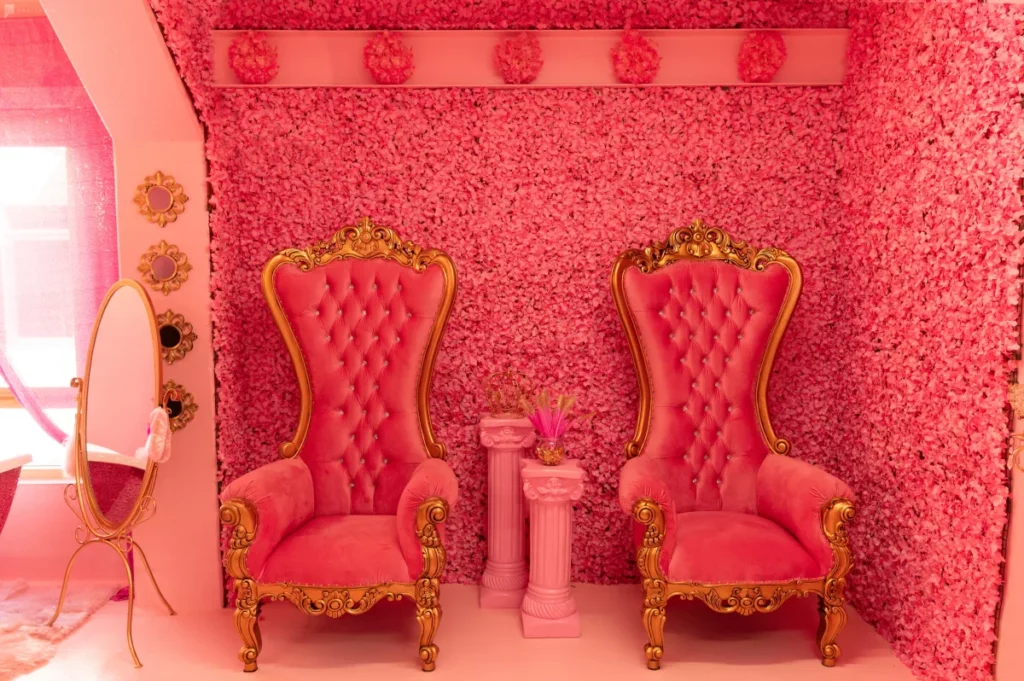 There's always a king and queen of the Mardi Gras parade. Even at a Mardi Gras-themed house party, crowns and scepters will add to the decoration. Crowns can be of any design, from basic DIY cardboard to upscale and bedazzled. Just make sure the bling stands out in the crowd! Hosts may bestow royalty on the guest or guests of honor, or let fate decide with the king cake.
9. Let them eat cake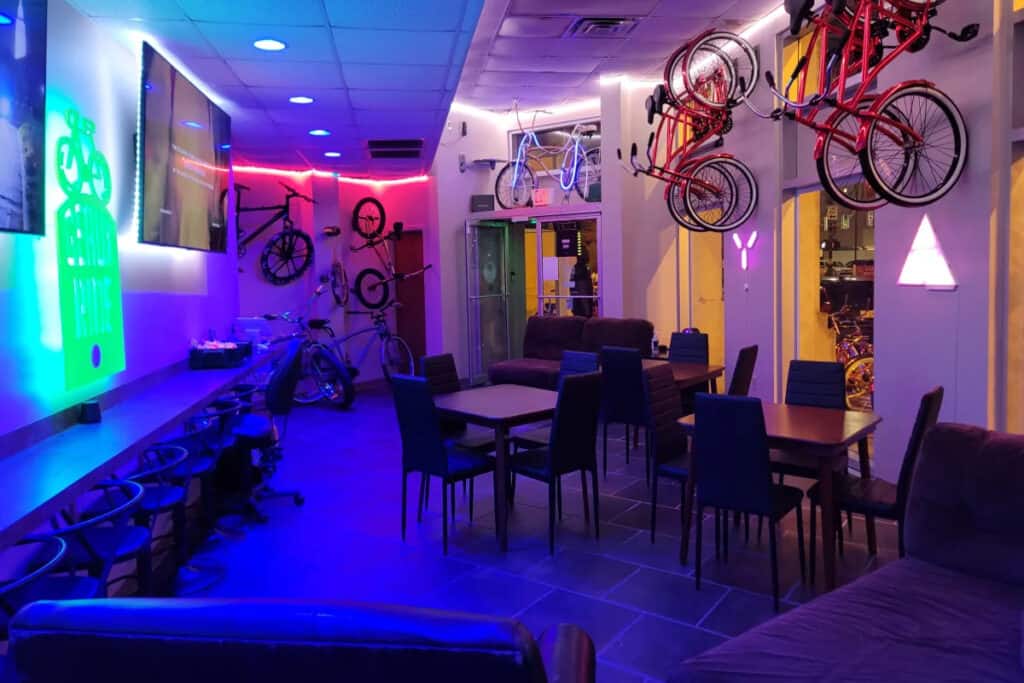 Another tradition and Mardi Gras party decoration idea is the ubiquitous king cake. Frosted in Mardi Gras colors, the cake is either a sheet cake or Bundt cake. The dough is usually cinnamon flavored, though that has branched out and you can find anything from praline to cream cheese. Hidden inside the cake is a somewhat unusual plastic baby doll. Whoever finds the baby in their slice becomes krewe royalty and is obligated to host next year's party.
This Baton Rouge storefront Peerspace already glows purple – imagine the photos of cutting the king cake in its light.
10. Get Fat Tuesday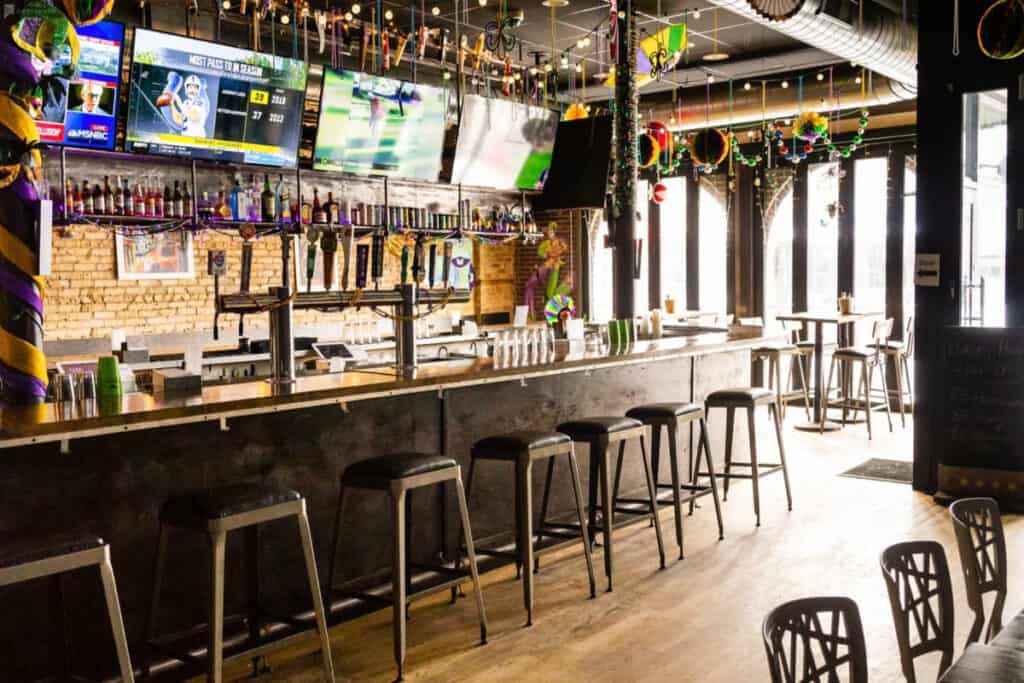 Mardi Gras party food is highly decorative, overall. Volumes have been written on New Orleans cuisine, but you don't have to be a master chef to get into the spirit. Served in their signature glasses, hurricanes are the classic, conveniently photogenic New Orleans drink. Try your hand at creating regional variations of regional classics like jambalaya, gumbo, and red beans and rice. Chicory coffee and beignets are perfect for brunch events.
Decorate your Fat Tuesday bash with festive flower arrangements. Mix in your beads, bling, and maybe some faux feathers.
11. Jazz it up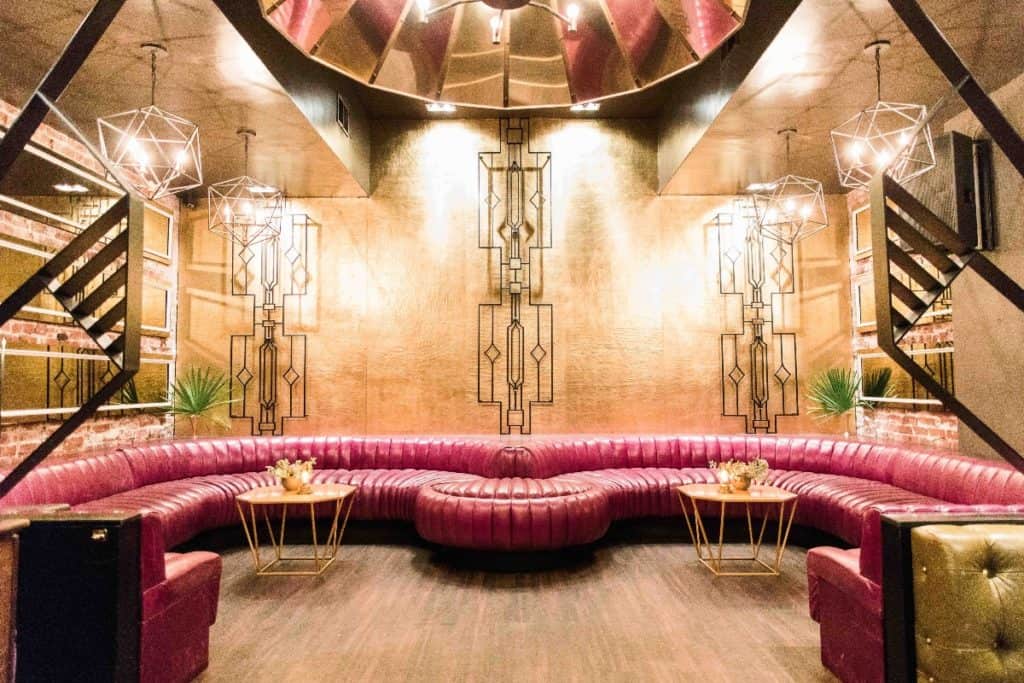 We'd be remiss if we didn't finish the suggestions for Mardi Gras party decorations with stunning musical elements. Without music, a Mardi Gras party would just be another shindig. Big brass bands, drums, and jubilant beats one hundred percent make the mood. So make sure your party has a stage where the talent can let loose and the dancing can ensue.
Decorate the performance area or dance floor like a Mardi Gras float with colorful streamers, balloons, paper pompoms, and, of course, beads!