Looking for the most unique outdoor party decoration ideas? Then Peerspace has you covered! When the weather is warm, having a party outside is a wonderful way to enjoy the fresh air with friends and loved ones. This can be a specific celebration (like a birthday party, bachelorette party, or anniversary party), or it can simply be an excuse to gather and have a great time!
Either way, decorating the outdoor space where you're having the party is an essential component of ensuring the party has the vibes you're looking for and making the event a true success. Here's a list of 12 unique outdoor party decoration ideas to help you begin preparing to create your own outdoor wonderland and, by extension, the most memorable party you've ever thrown!
1. Incorporate a tent
Just because you're outdoors doesn't mean you have to be completely exposed to the elements at all times. Give yourself a little protection from the sun and from inclement weather by setting up a large tent, which you can rent if you don't own one already.
And if you'd prefer that the place where you're hosting the party comes with a tent already, this open-air covered venue with a speakeasy vibe in Houston, Texas has you covered. It's "an incognito, open-air venue with a roof located in the Downtown Warehouse District. You can dance, rain or shine, in the sand no matter what. [Their] amazing tent covers [their] backyard and stage, with heaters spread throughout."
2. Pretty beverage pitchers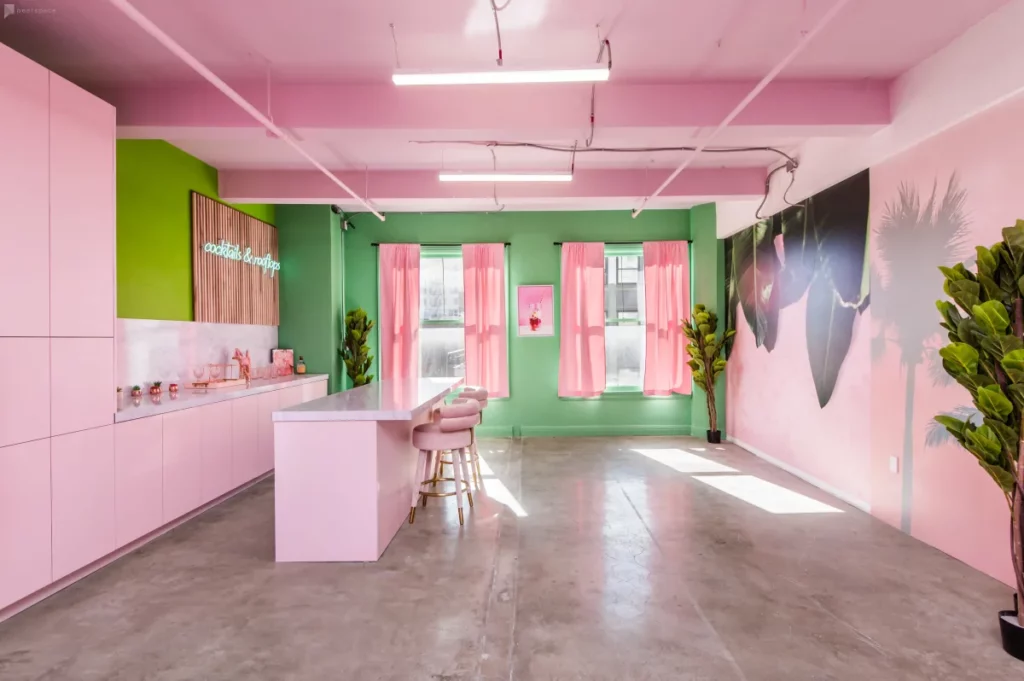 Find some nice clear pitchers (glass or plastic) and fill them with water or lemonade, frozen sliced fruit, and/or mint leaves. The combo is up to you, just make sure it looks and tastes good!
3. Include umbrellas for shade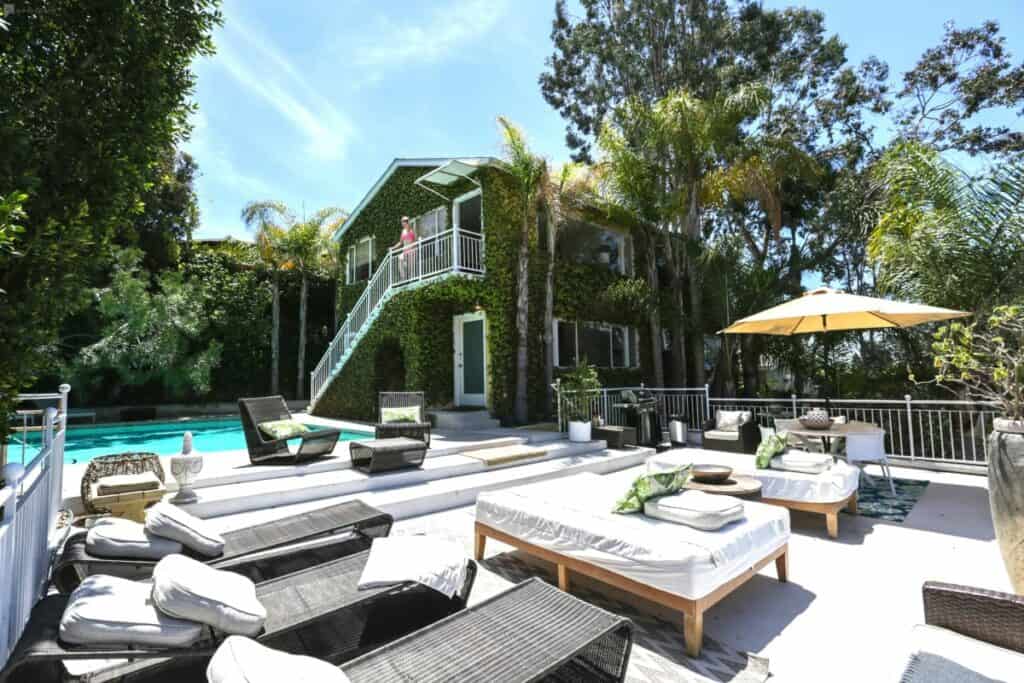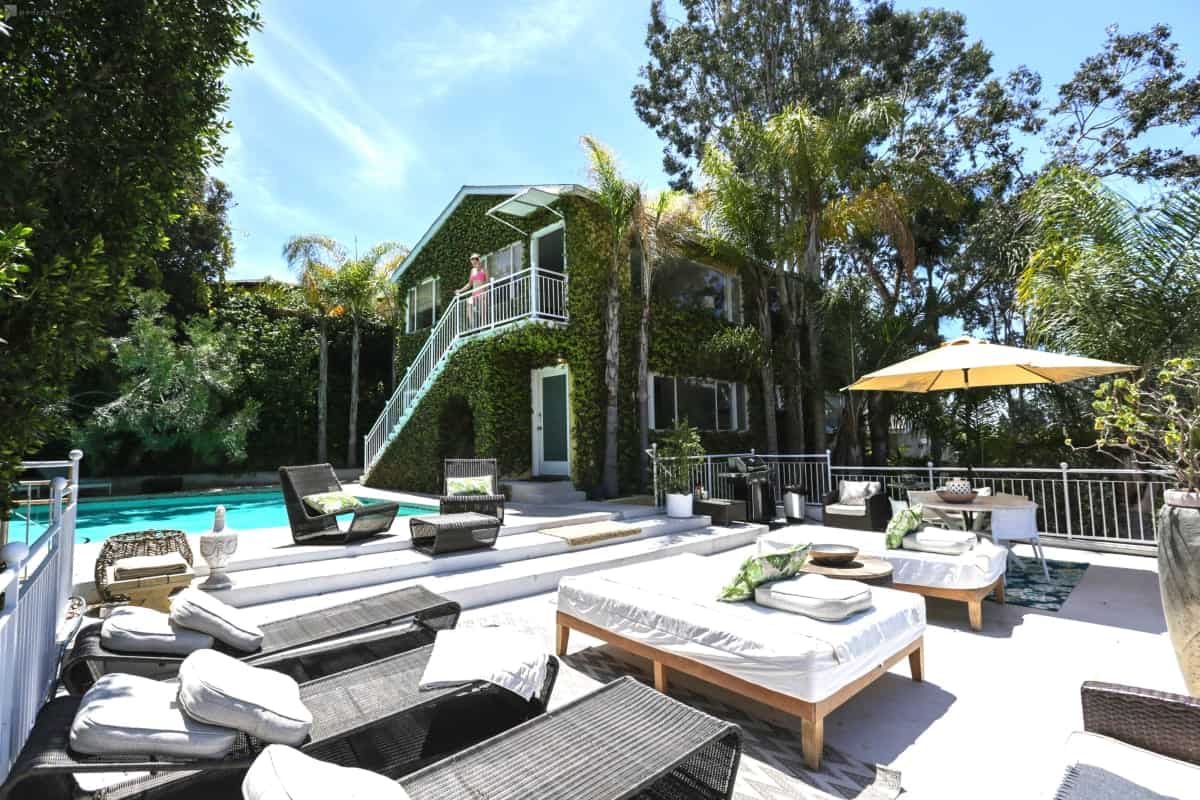 If your backyard doesn't provide your guests with sufficient shade, and your party will be taking place during the day, ensure you have umbrellas that can be adjusted to keep the hot sun from beating down on everyone the whole time. Not only are shade umbrellas practical, but they also come in lots of fun colors and patterns that make them an awesome outdoor party decoration idea.
4. Cold weather bonfire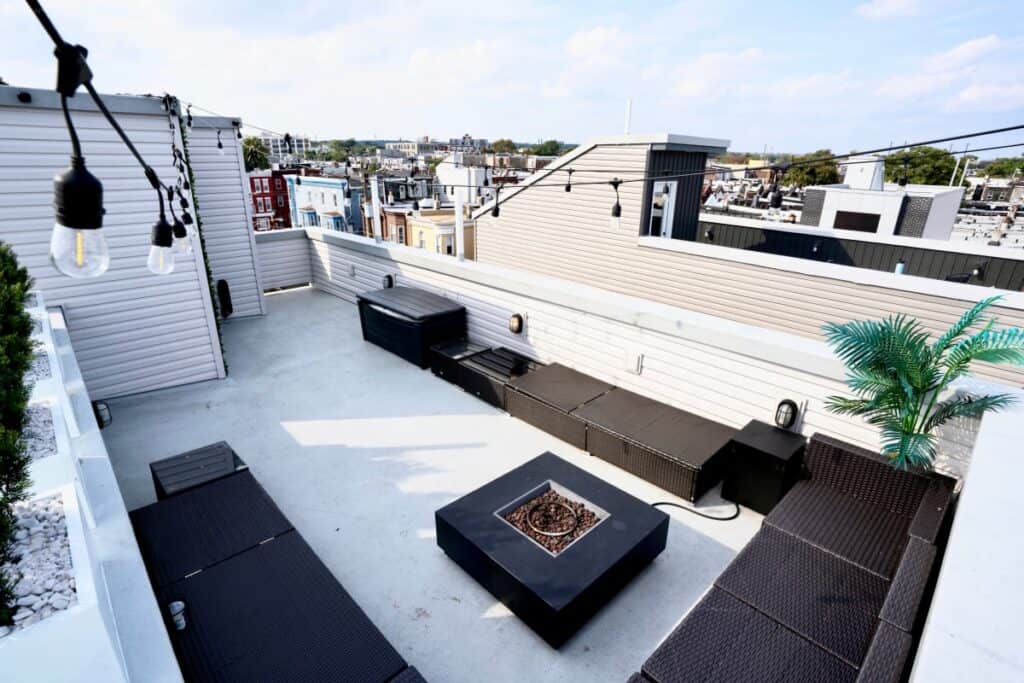 Yes, we started off this article by saying that warm weather is the ideal time to have an outdoor party. However, if you want to have an outdoor party when it's cold out (for instance, to celebrate the holidays), a bonfire is the perfect centerpiece! You and your guests can warm yourselves up and enjoy the amazing, cozy ambiance that only a real fire can produce.
If you don't have an outdoor space where you can build a fire, renting a location like this cozy campfire backyard in Houston, Texas is a great alternative. "Gather as a large group of family and friends in this beautiful two-story home where you can enjoy some backyard barbecue or bonfire conversation over a cup of hot chocolate and smores. Located within minutes from downtown."
5. Make a s'mores station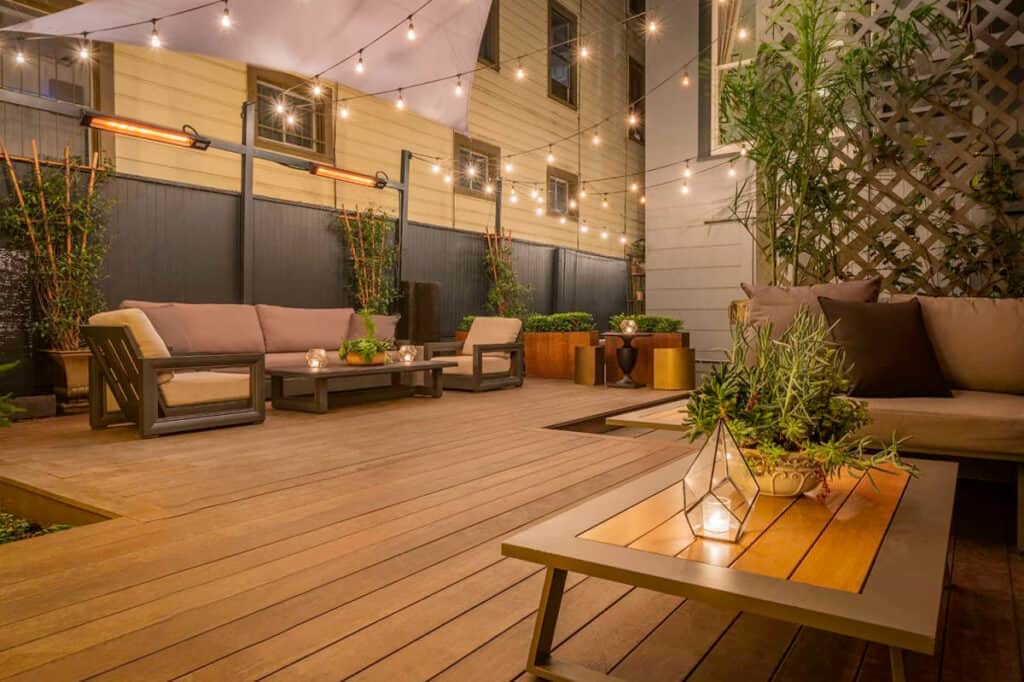 If you're having a party with a bonfire, we recommend setting up a station for s'mores with marshmallow sticks as well as marshmallows, chocolate, and graham crackers. It's not only an attractive addition to the party, but it's also a fun activity for guests to participate in.
6. Add a charcuterie table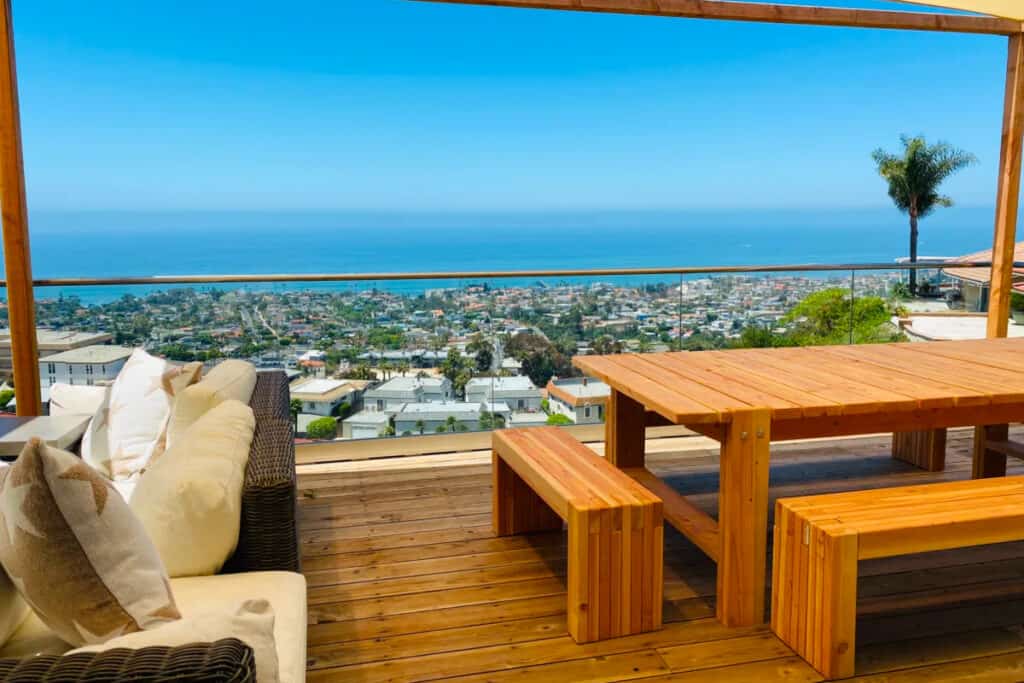 The more casual vibe of an outdoor party really lends itself to less formal food options. A charcuterie spread is classy without being fussy or uptight. In fact, guests can pick and choose whatever snacks they want throughout the course of the party, whether that's fancy cheese, fruit, salami, olives, or anything else you might choose to include.
7. Mason jars and candles
Candles are always a great idea because they create a lovely, warm ambiance. And with this idea, you can put them in mason jars for an extra-rustic and charming look.
8. String lights and lanterns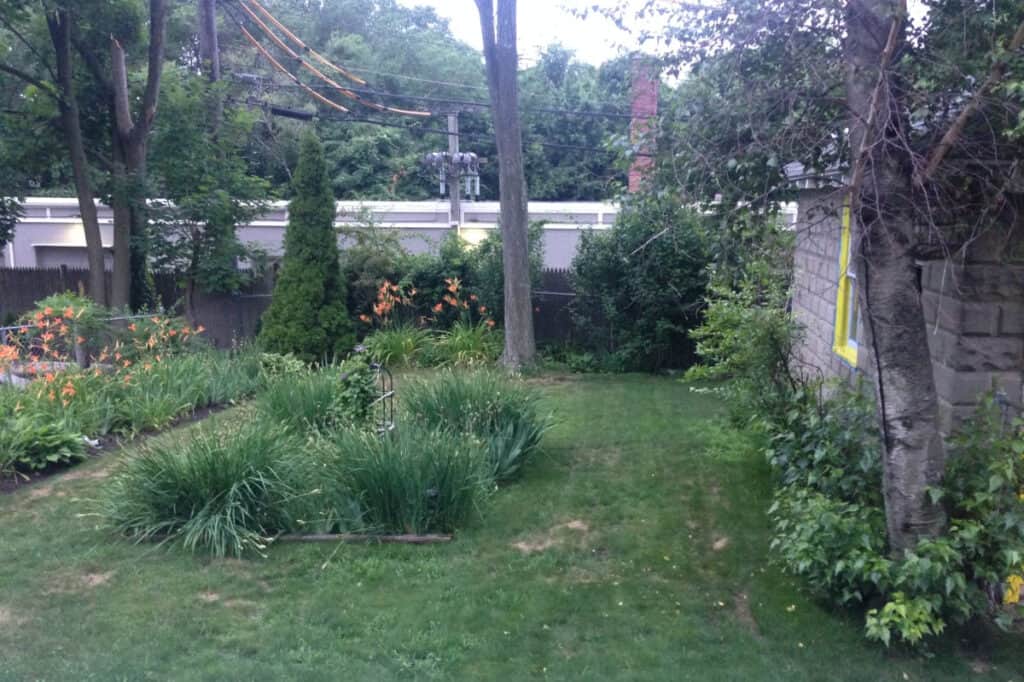 String lights and lanterns have been growing in popularity as a decor piece in recent years, and with good reason. They're an easy, affordable outdoor party decoration idea that you can set up in no time. Just make sure you get string lights that are rated for outdoor use.
If you'd rather not go to the trouble of hanging the lights yourself, perhaps you can rent an outdoor space that already has them. Just like this beautiful outdoor space with fresh flowers and a vegetable garden in Stoneham, Massachusetts! To quote the hosts' description of this location, "You can enjoy the beautiful aroma of fresh flowers, garden vegetables, birch and maple trees in our garden space while hosting your next event". Sounds like a wonderful setting to bond with people you care about!
9. Cute plates, napkins, and cups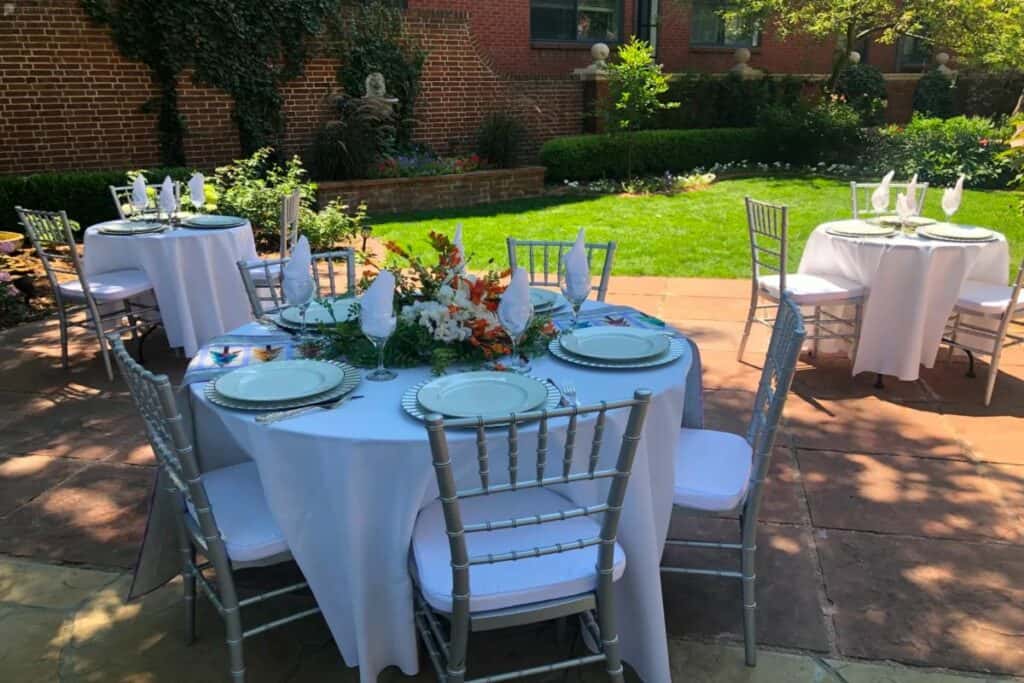 You can use real napkins and dishware if you choose, or just buy disposables with a cute pattern. Either way, this is one of those outdoor party decoration ideas that guests will definitely notice and appreciate.
10. Flowers from your garden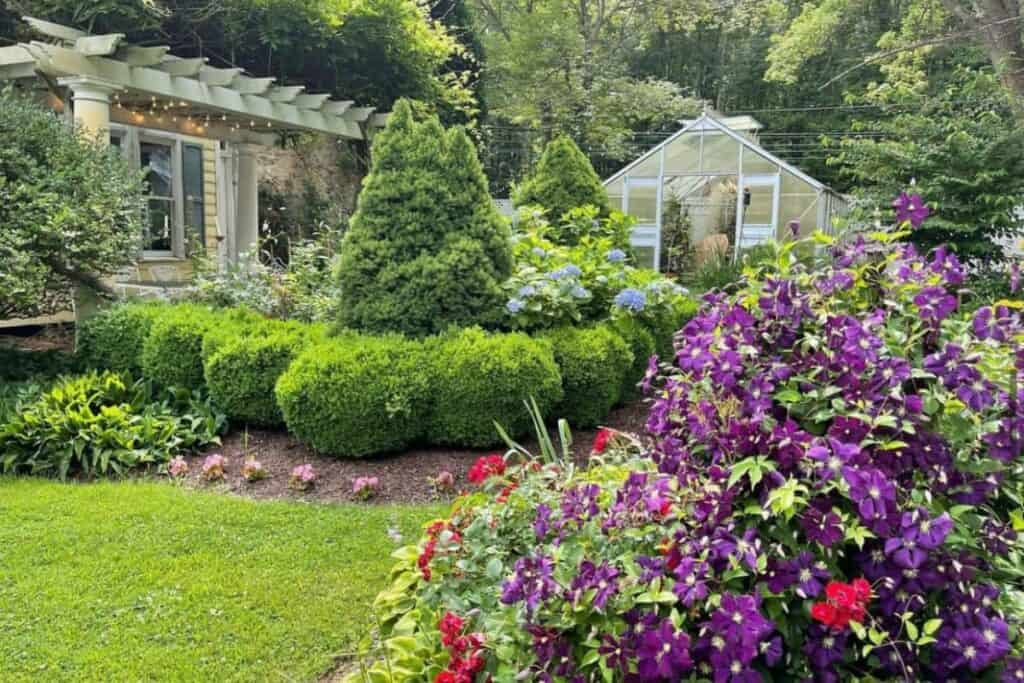 If you've already got flowers growing in your garden, cut some of them and make a bouquet as a centerpiece for the table where you're eating so guests can appreciate them up close. If you're not growing any flowers at the moment, buying flowers from a florist or even your local grocery store is just as good.
11. Have multiple separate areas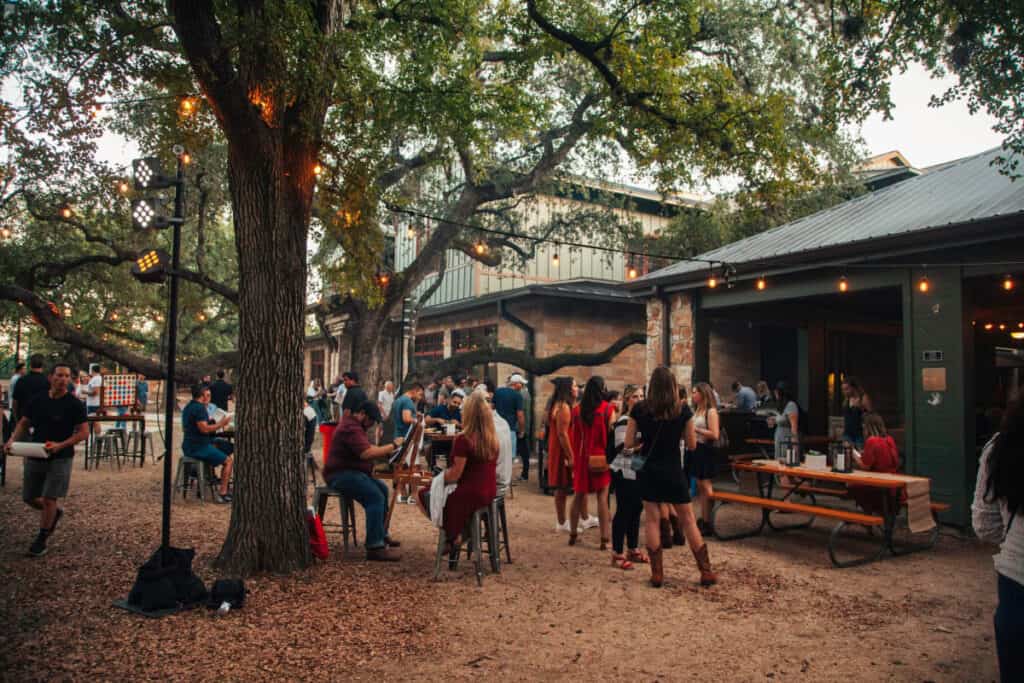 This party idea will be most important if you are hosting a party for a larger group of people. You want to encourage guests to mingle, and having open areas allows guests to move and flow. It's easily one of the most considerate outdoor party decoration ideas in terms of overall experience.
12. Use comfortable seating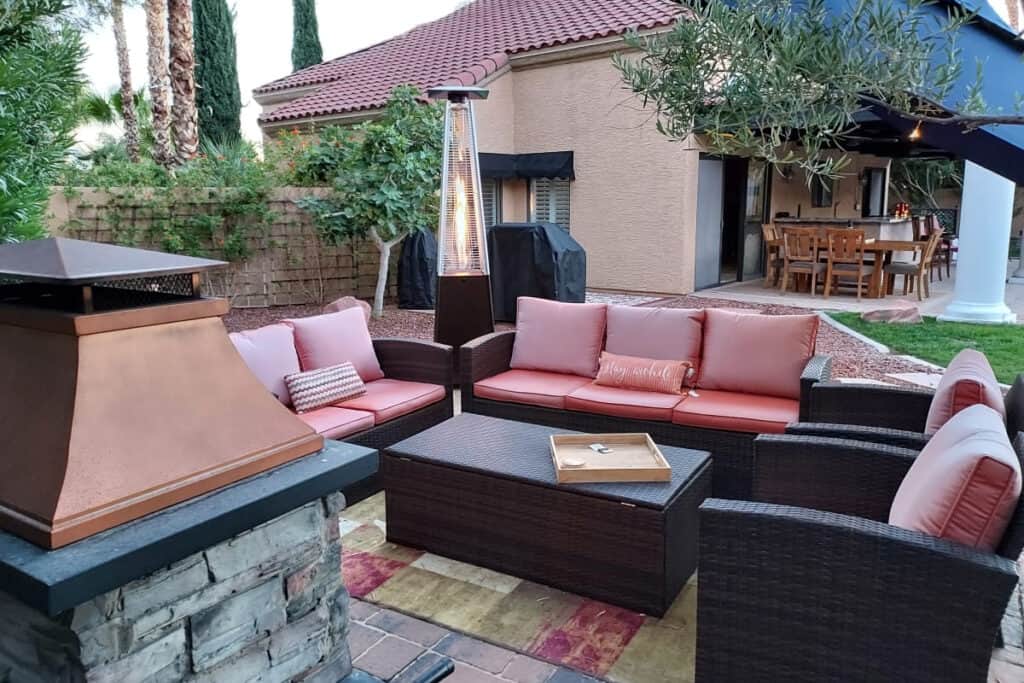 One of the most important ways to ensure that you host a successful party is to make your guests as comfortable as possible. Can you imagine a great party where the only seating is hard metal folding chairs? What a buzzkill! This is why we're including comfortable seating as one of our top outdoor party decoration ideas. This might be slightly more challenging outdoors than it would be inside because outdoor furniture options can be more limited. However, there's plenty of cushioned outdoor seating that is as comfortable as any indoor furniture.
Don't feel like purchasing or renting high-quality outdoor furniture for your party? You can rent a space that comes with it, instead, like this exquisite backyard space located in Las Vegas, Nevada! A quick glance at the photos of the space in the listing will reveal that it is well-outfitted with comfy furniture, so you'll be all set on that front.