Hoping to uncover the best romantic dinner decoration ideas at home? Then we have you covered! Maybe you're planning a romantic dinner for your significant other because it's your anniversary. Or, maybe you want to celebrate another big milestone in the life the two of you share. Or perhaps you just want to show you appreciate them – creating the right atmosphere is crucial to ensure that your private dinner party is truly romantic! The right decor can make all the difference between a so-so meal and a memorable evening of delicious food (and wine, or whatever your beverage of choice is). To help you begin to plan, we've assembled a list of 11 romantic dinner decoration ideas that you can easily put into practice in the comfort of your own home.
Plus, in case you change your mind and decide that you'd rather have the dinner in a location other than your own home, we've included a couple of examples of Peerspace locations that could also work well for some of our romantic dinner decoration ideas. Just keep reading to learn more!
1. Include a menu on the table
When you go out to eat, the first step in the ritual of such a meal is to read the menu. You can bring elements of that experience home by printing out a menu with everything you plan on serving, organized by course. This will make the entire meal that much more special.
Ensure you put some thought and care into the presentation and design of the menu and use high-quality paper – these kinds of details count and your S.O. is sure to appreciate them.
2. Use a cloth tablecloth and napkins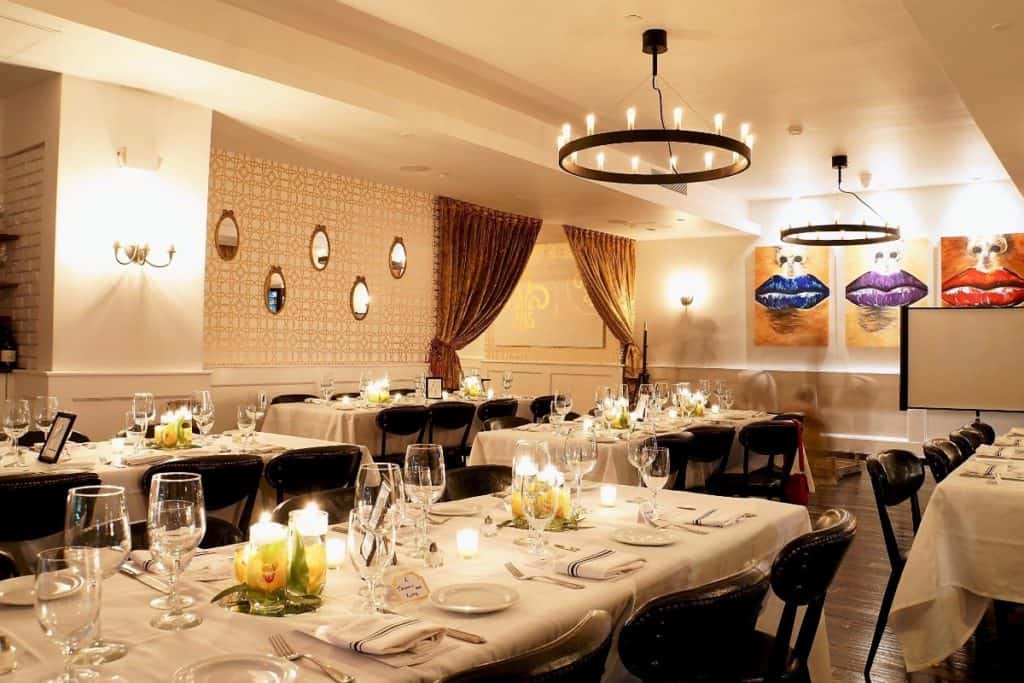 Even though you're eating at home rather than at an expensive restaurant, it doesn't mean the event has to be any less fancy! One way to up the ante, classiness-wise, is to make sure that you set your dinner table with a real cloth tablecloth and cloth napkins, the finer the better. Color makes a big difference, too, so make sure the colors of the linens match or are complementary.
3. Fine china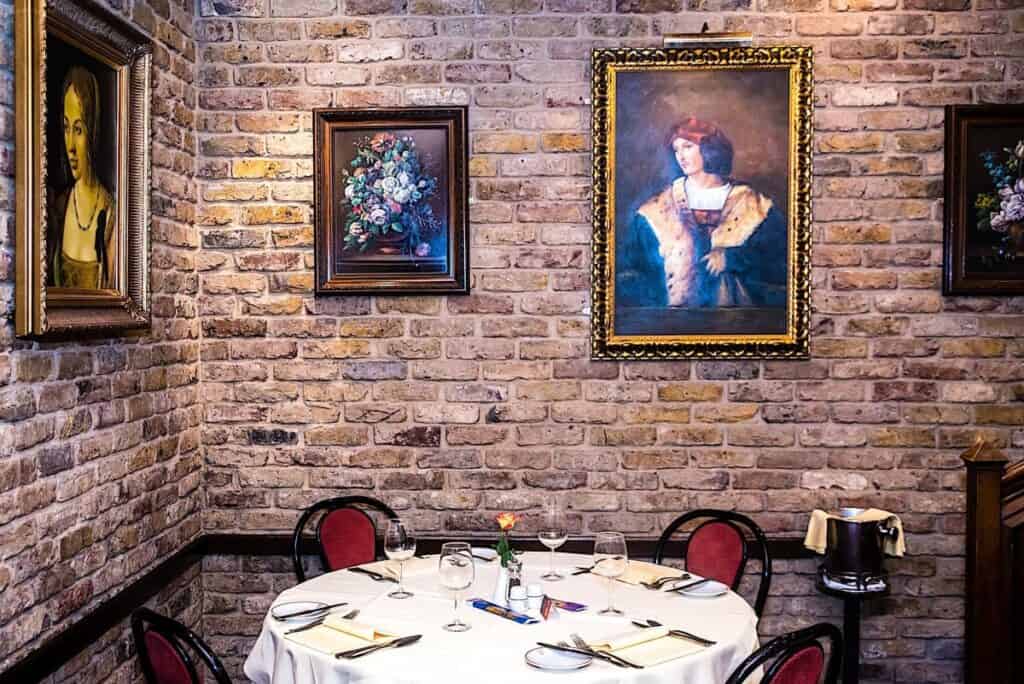 Be sure to use your nicest plates, cups, bowls, and silverware. You can even go to an antique store and pick out some fancy dinnerware, which can serve double duty as an additional gift to your S.O. after the dinner itself is over.
Not the most punctual planner? No worries, we have you covered with our last-minute romantic date ideas!
4. Make sure to use unscented candles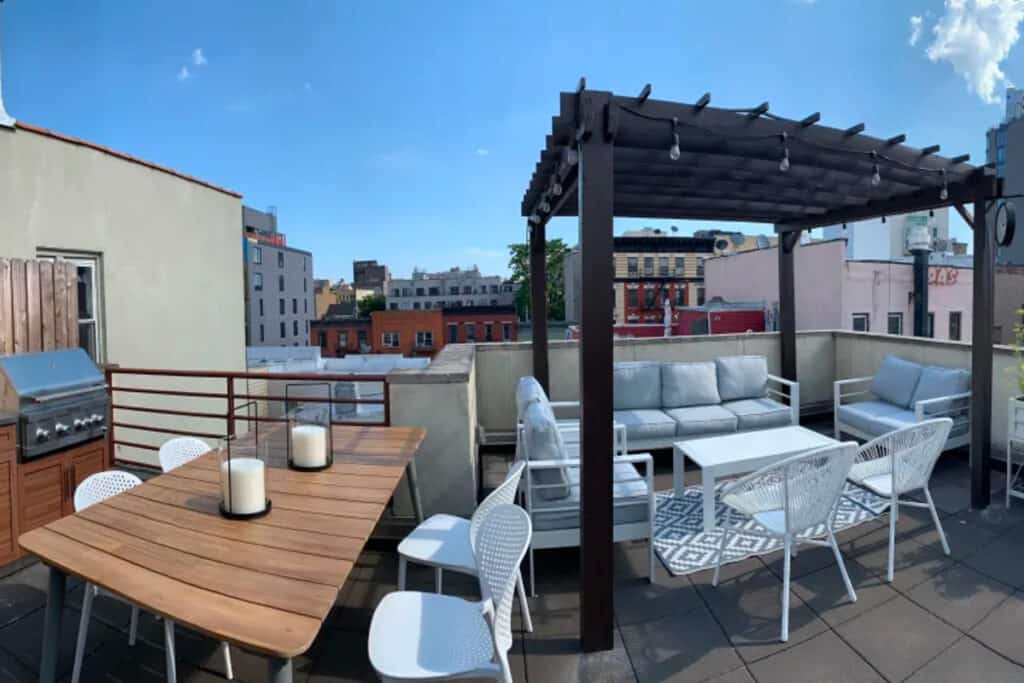 When you think "romantic dinner decoration ideas," candles are very likely the first thing that pops into your head, and with good reason – they're one of the best ways to create instant ambiance. You might have the urge to run around your house and gather up every last one of your candles to create a beautiful and elaborate centerpiece, but keep this in mind: you don't want to use scented candles for your dinner. Since the food is the focal point, don't detract from this with competing scents. Be sure to only use unscented candles for your romantic evening, at least until you leave the dinner table.
5. Candles in wine bottles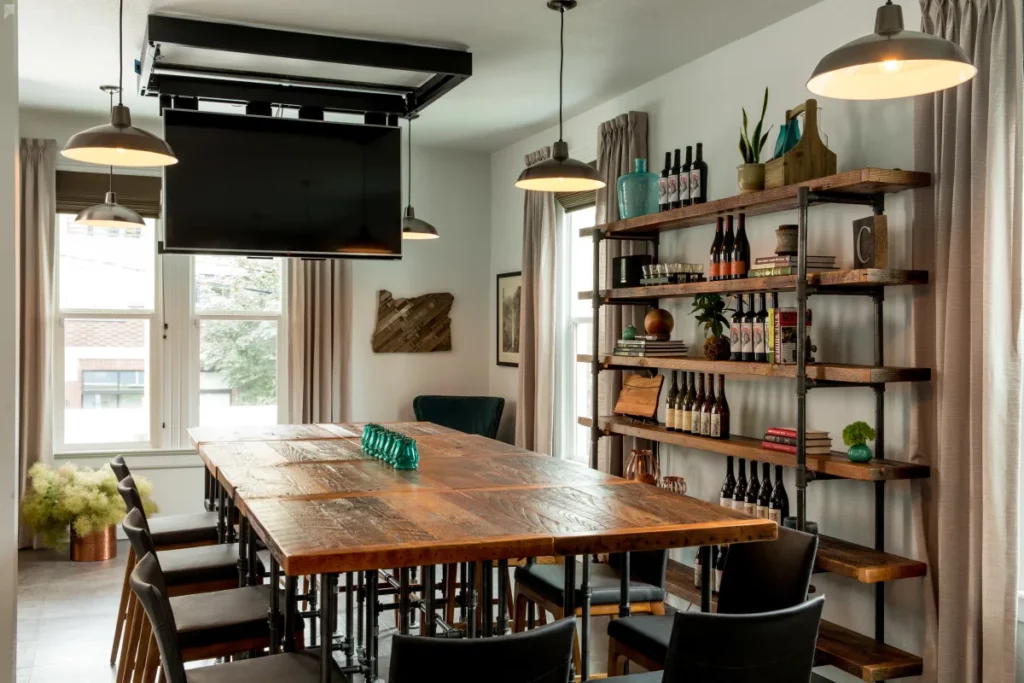 This is a classic image for a reason, which is why we couldn't help but include it on our list of romantic dinner decoration ideas. Taper candles in wine bottles make for a rustic, attractive decoration and a great accompaniment to the bottle of wine the two of you might be sharing. If you're unsure how best to use wine bottles to hold candles, this website explains it clearly with photos for further guidance.
6. Set the table with flowers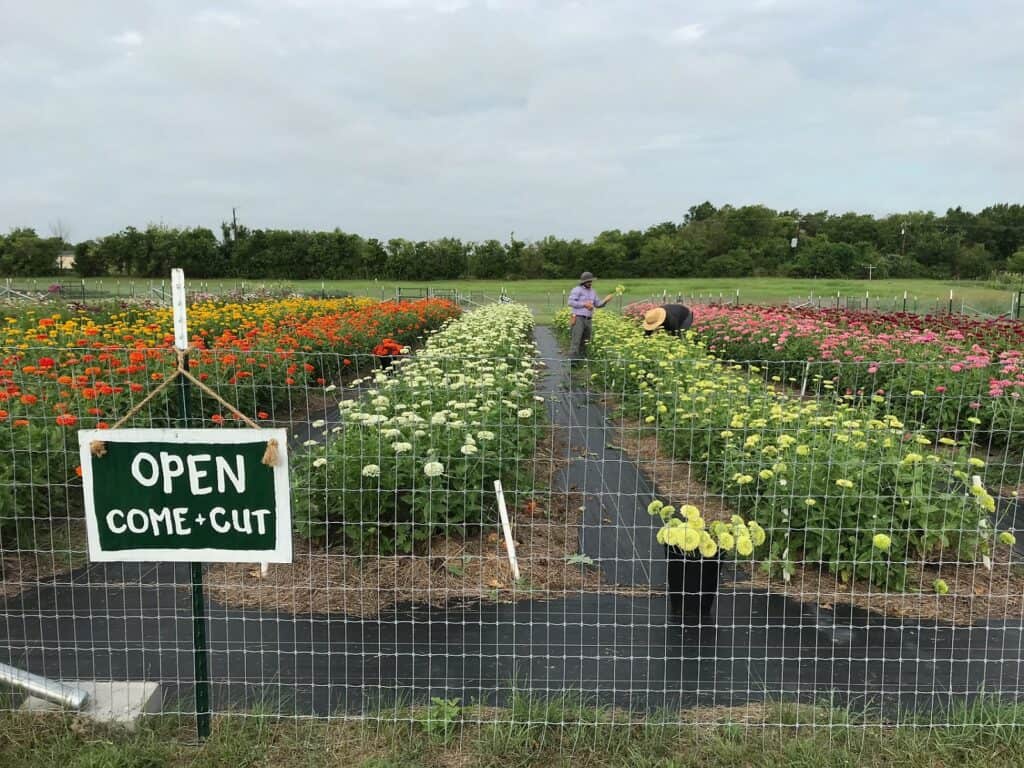 A floral centerpiece is a classic for a reason and is a wonderful romantic dinner decoration idea. If your significant other has a favorite flower, this is a natural choice – it will make them feel special to know you considered their preferences when you picked out the bouquet. If you'd rather have your dinner surrounded by living flowers, perhaps you can plan to have it in a garden, or even at a flower farm like this one with a party barn and pavilion in Ferris, Texas!
7. Floating tea light centerpiece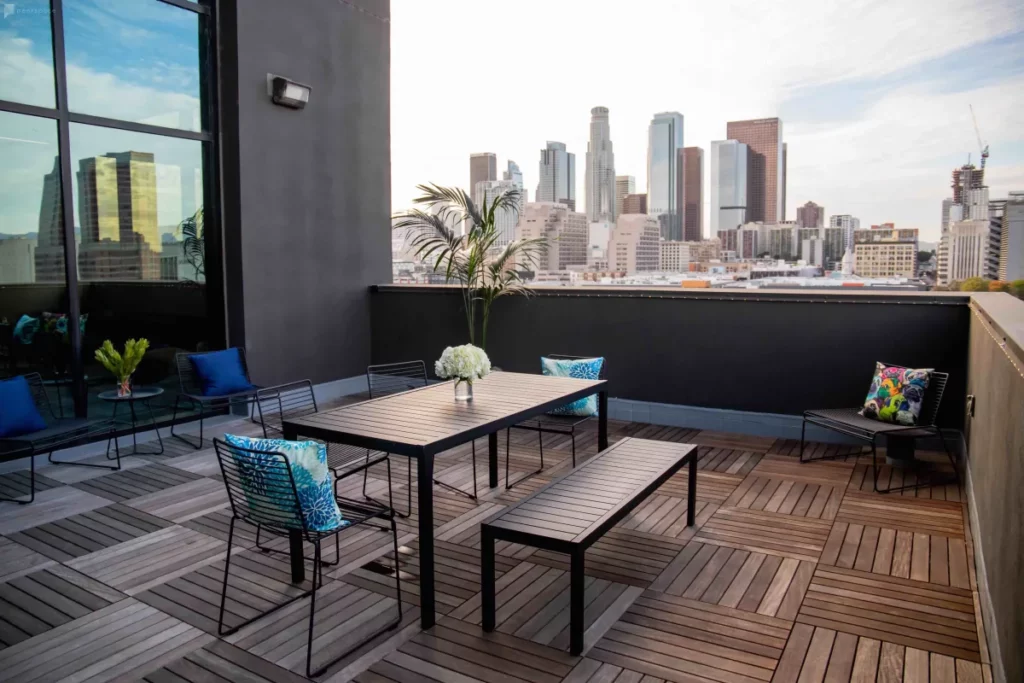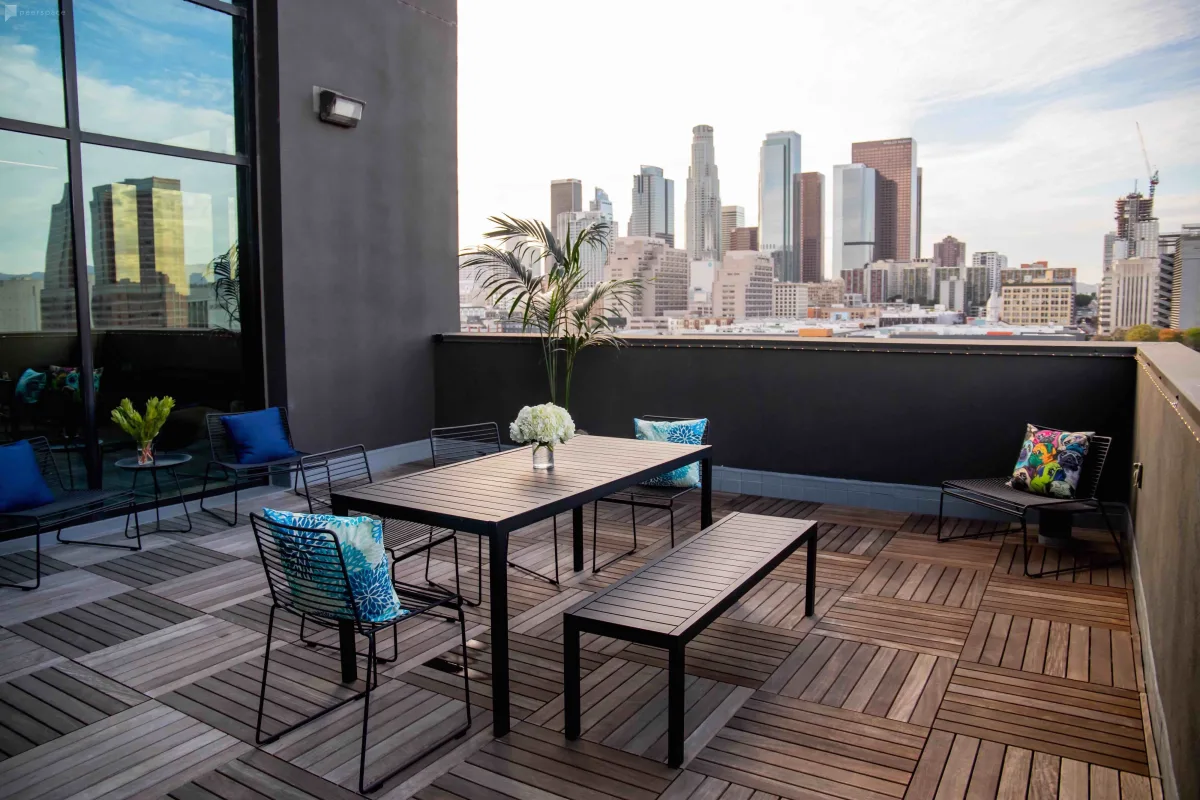 As an alternative to a bouquet of flowers as the centerpiece of your table (which is a great romantic dinner decoration idea in and of itself, of course), you can make a centerpiece with floating tea light candles. Simply fill a large transparent bowl with water and set the tea lights on top. Surround the bowl centerpiece with smaller accents like flower petals or pretty stones.
8. Outdoor table setting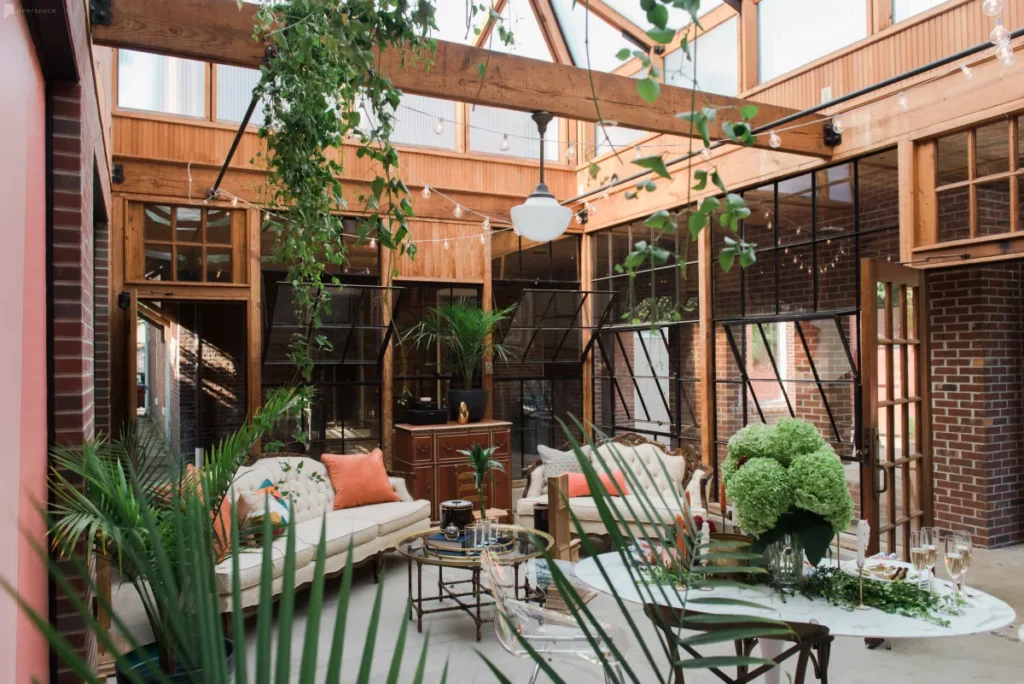 Depending on the weather and your current location, an outdoor dinner can be an especially lovely opportunity to implement all kinds of romantic dinner decoration ideas. For instance, stringing some outdoor globe lights above your table, hanging from nearby trees, will add an instant feeling of ambiance (but you can of course do this inside too if you'd prefer).
If you don't have an outdoor space for dining, you can rent a space like this urban eclectic greenhouse in St. Louis, Missouri. The host describes it as follows: "Such a unique St. Louis venue! A gorgeous, funky greenhouse; an urban jewel box. The greenhouse has an attached large concrete patio space. 40 is the maximum for in the greenhouse, but larger parties can be accommodated with the outdoor attached patio. Rentals also include access to an indoor kitchenette & restroom."
Capture every special moment using inspiration from our creative intimate couple photoshoot ideas!
9. Indoor picnic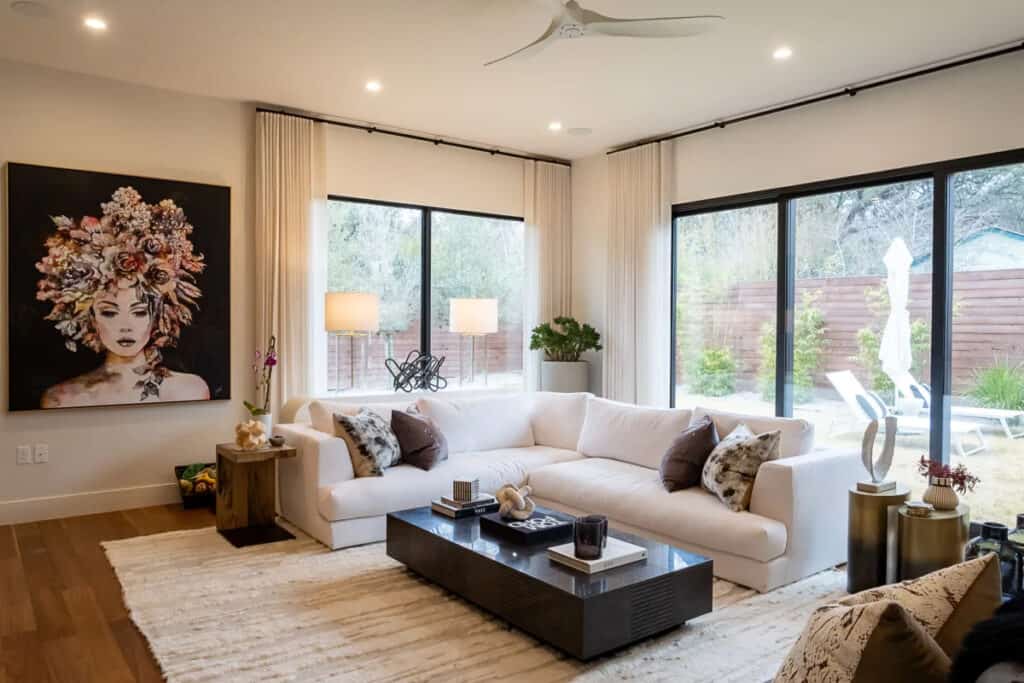 Instead of having your dinner at a table, consider spreading a big blanket out on the floor and having your meal seated on the ground for a casual yet equally (or even more!) romantic experience. You can have a "picnic" without even leaving your house. For added vibes, build a blanket fort over the meal spread (just be sure not to light any candles if you decide to do this, for safety reasons!).
10. Add a love note to your centerpiece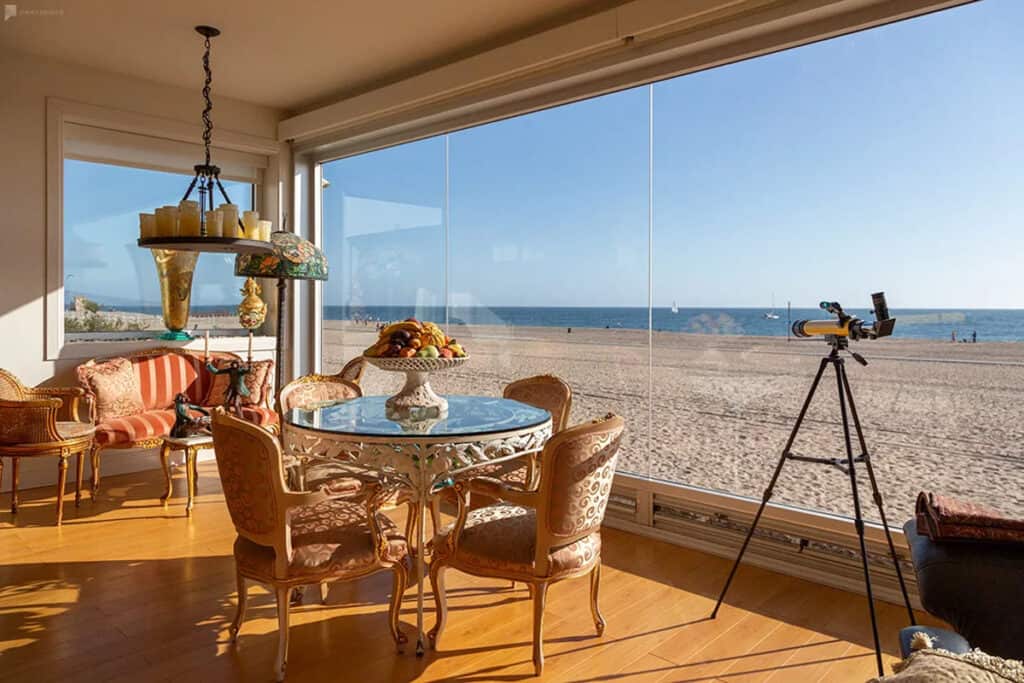 Buy some nice stationery and write your beloved a note pouring your heart out. Then, place it on the table and wait for them to open it. We can think of few romantic dinner decoration ideas better than an honest declaration of your feelings!
11. Consider using pastels instead of red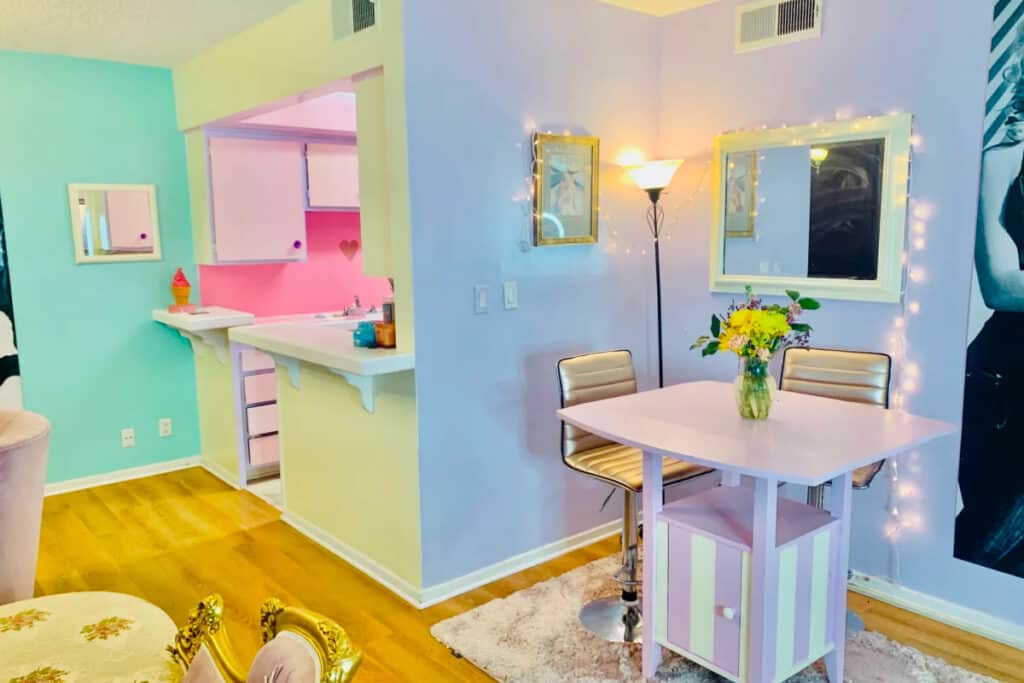 Red is typically considered to be the color of love and passion in Western society. But if you or your partner are not big fans of the color, pastels are a great alternative. They add a soft feeling to any space you use them.