If you're hoping to put together a fun and memorable New Year's Eve gathering, a significant part of this is going to be choosing the right decor. To help you do so, Peerspace has put together a list of 12 festive New Year's Eve decoration ideas that will get your creative juices flowing. So read on for the details!
1. Decorate a beautiful bar cart
Even if you're not serving alcoholic beverages at your party, you can still display your beverages of choice in an attractive and appealing way. Check out this guide to creating a lovely, festive bar cart from the blog Modern Glam. For this New Year's Eve decoration idea, consider renting out an event venue that comes with a bar cart to make your life easier.
For instance, this NYC-style studio loft in Toronto has a bar cart along with tons of other amenities and features that make it the ideal destination for a super-fun party. To quote one happy reviewer who previously rented this space, "Beautiful space! Paula is a very responsive host and made the experience easy and effortless. Thank you Paula!"
2. Festive NYE balloons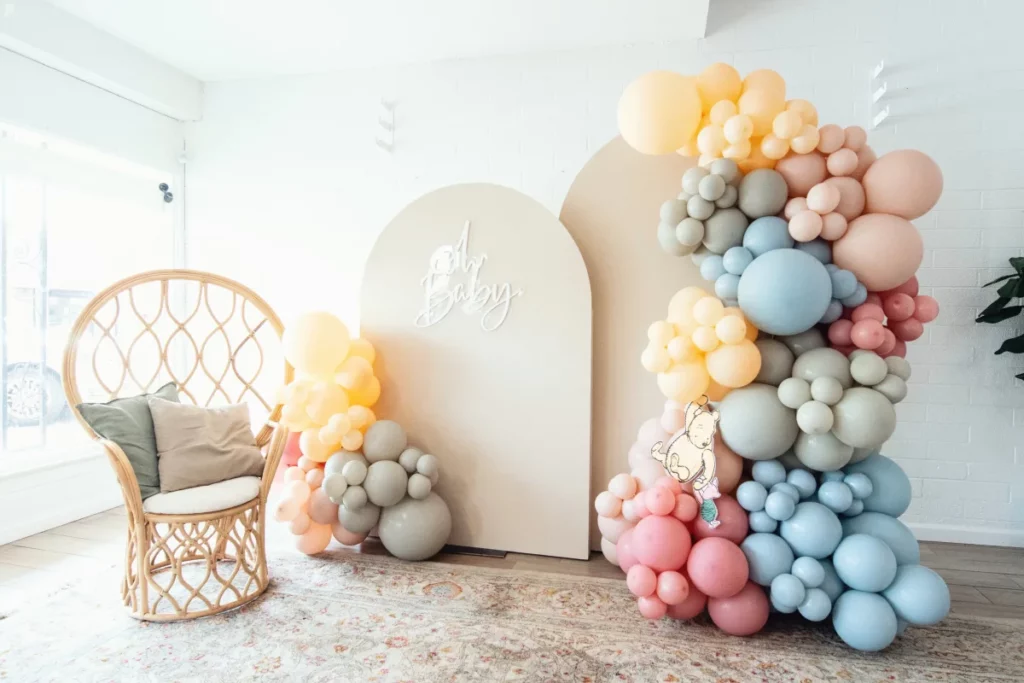 The combination of silver, gold, and white brings to mind champagne, so if you're popping bottles at your party, these colors will be a great accent. Balloons are always a good idea when it comes to adding a festive atmosphere, so if you'd prefer another color combo, go for it! Another fun option is confetti balloons, which you can purchase pre-made or even make yourself. Here's a guide describing how to make DIY confetti balloons.
3. Foil balloons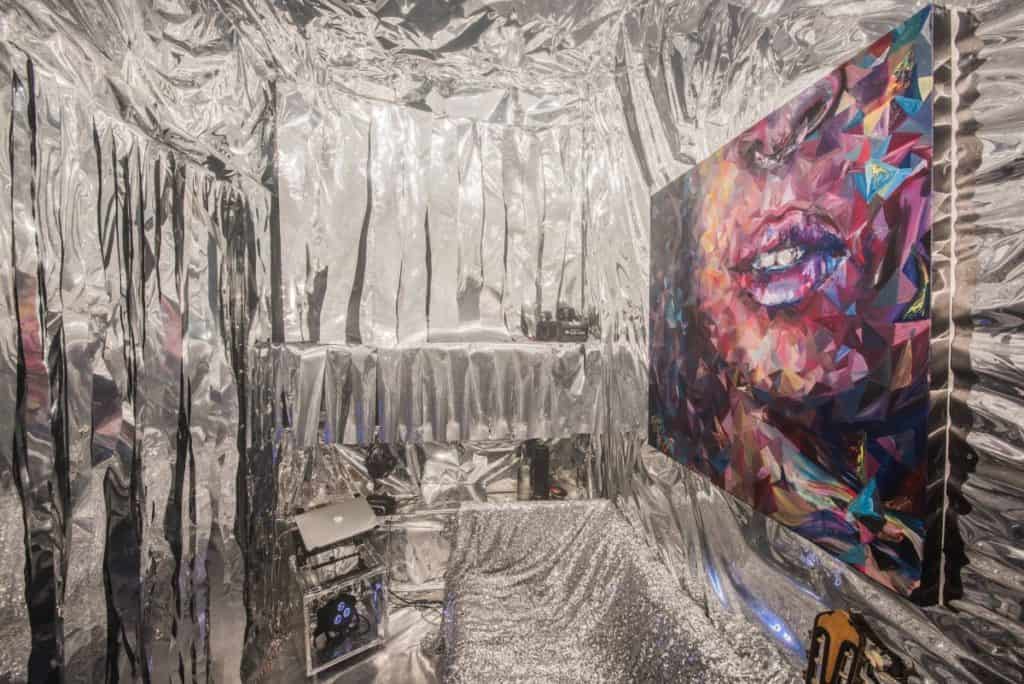 In the color scheme of your choice, large foil text/number balloons are one of the most affordable and easy New Year's Eve decoration ideas. In fact, they can fill up a large amount of space with an attractive and festive sight. You can use foil balloons to display the year you're about to enter, to say "Happy New Year," or something else entirely, depending on the theme of your party! Either way, it's hard to go wrong with these and there's a reason they've been a popular decorating option over the last few years.
Every great party needs a theme! Check out our guide on New Year's Eve party theme ideas for inspiration
4. Paper honeycomb balls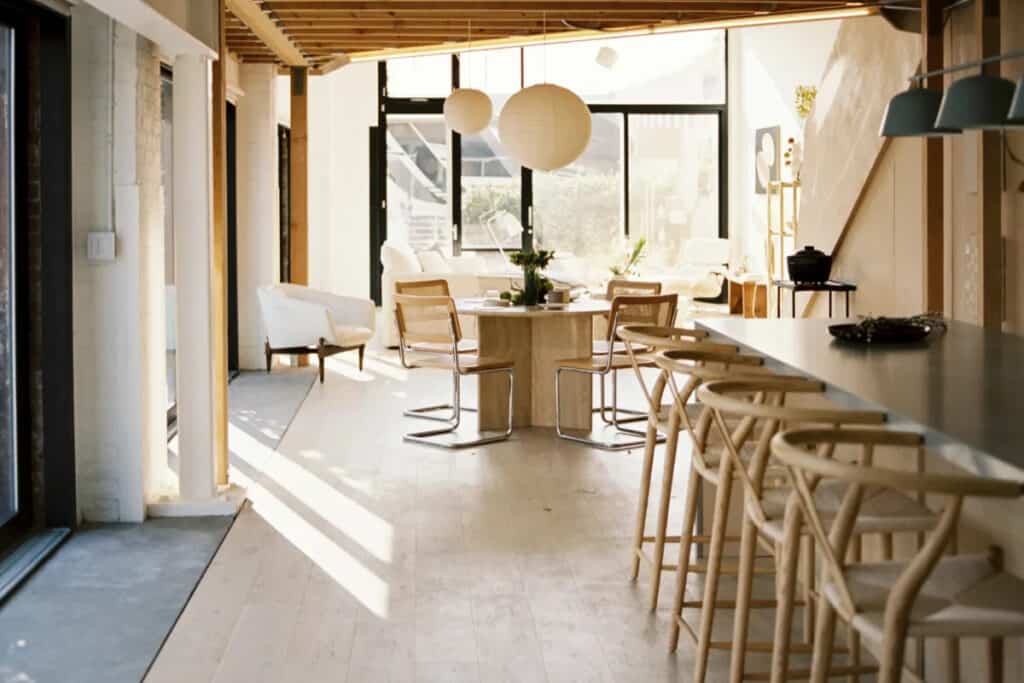 Maybe you're tired of balloons and looking for a more unique alternative. One option is to hang tissue paper honeycomb balls from the ceiling, instead. These have a similar shape and their own unique, textured appeal, plus you don't have to worry about the process of blowing them up.
5. Surround a mirror with twinkling lights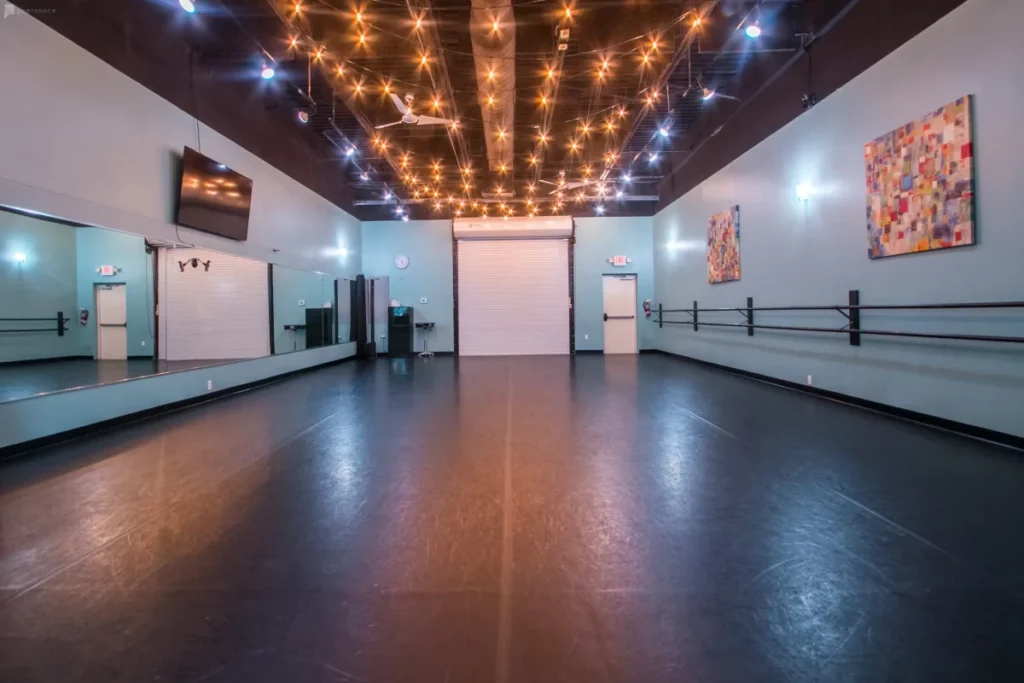 Surround a large standing or wall mirror with LED string lights to add a sense of magic to your guests' reflections. This is a truly affordable New Year's decoration idea because LED string lights are low in price and you can buy quite a few of them even on a limited budget.
6. Use gold and black decor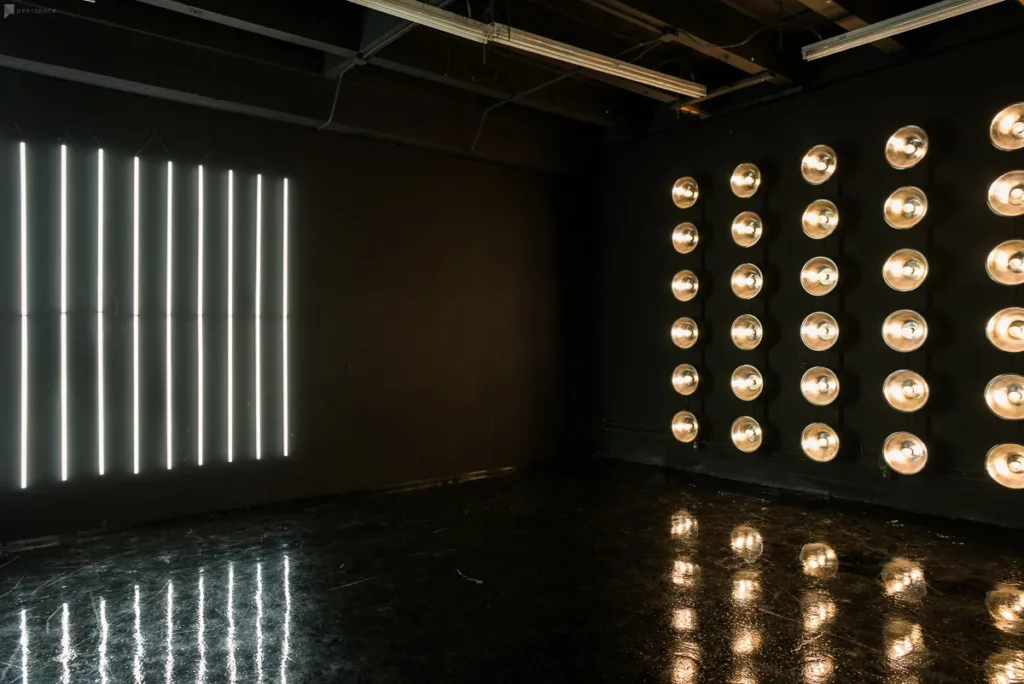 This New Year's Eve decoration idea involves a color combo you might not have considered. For a really luxurious look, use a combination of gold and black in your decor (for instance, black and gold balloons). The contrast between the colors will catch eyes and create a memorable effect.
7. Giant champagne flute cutout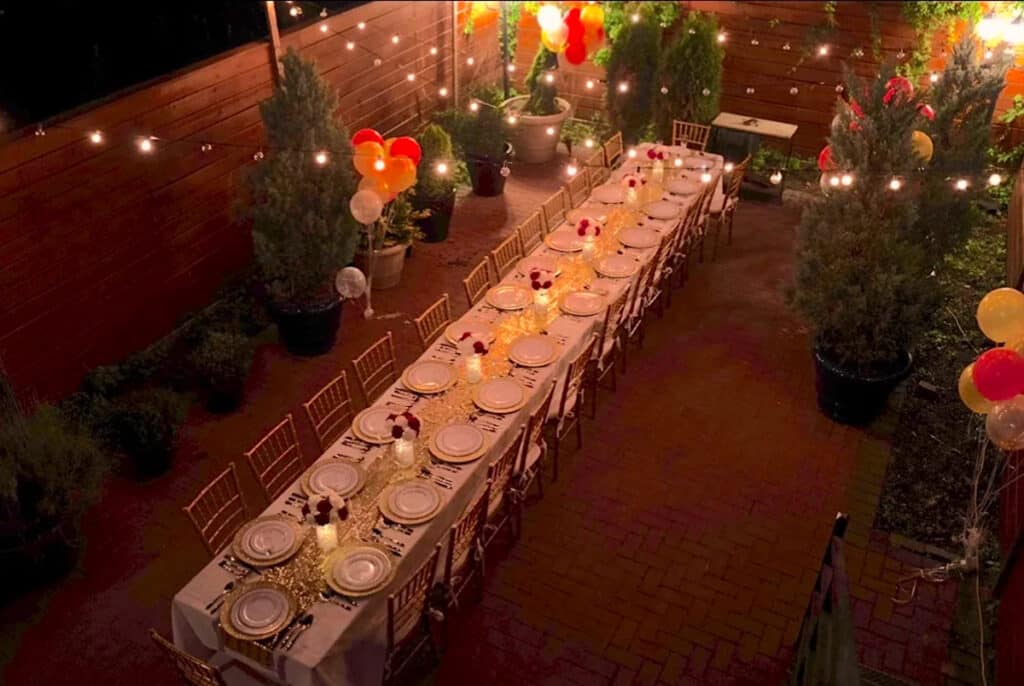 You can purchase a giant champagne glass cutout (the height of a person!) and use these as a fun, somewhat silly addition to your party decor. You can purchase these for less than $50 at Oriental Trading. Consider incorporating this into a photo station where guests can have their photos taken posing next to it, with optional fun accessories like feather boas and New Year's hats and headbands.
8. Bright neon signs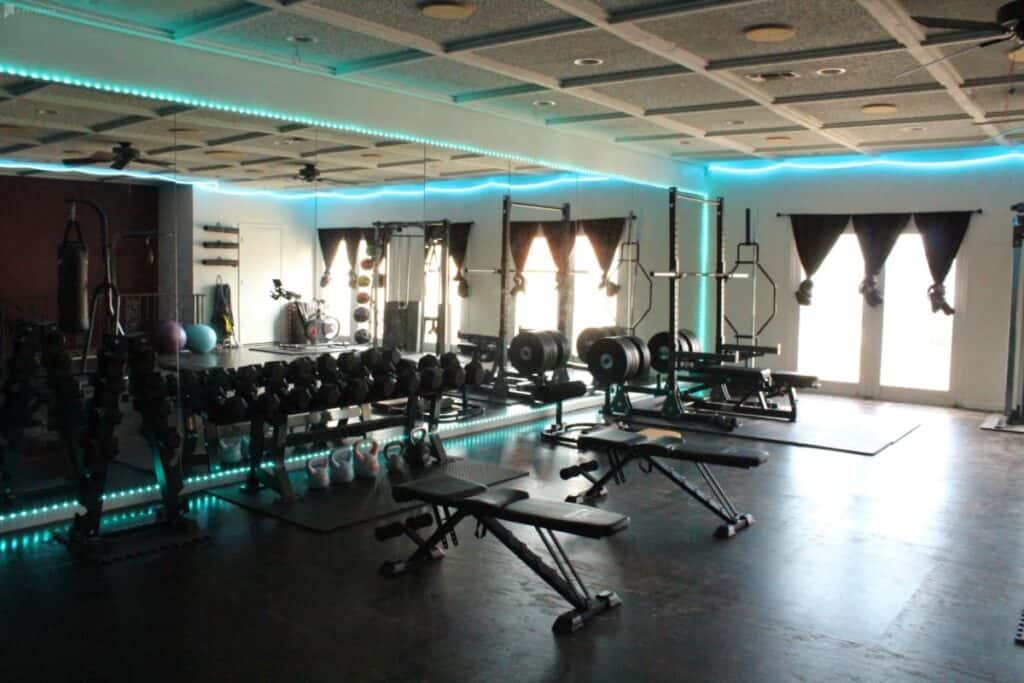 New Year's Eve celebrations are all about lighting up the darkness on some of the coldest days of the year. One way you can do that is with a bright, glowing neon sign with the text of your choice. Prefer not to go to the trouble of locating a neon sign or having one custom made? Then you can always choose a party venue that comes with neon lights of its own, like this urban fitness studio with neon lights in Pantego, Texas, (pictured above) or this neon-lit event space with a dance floor and projector in Garland, Texas.
9. Make a modern holiday wreath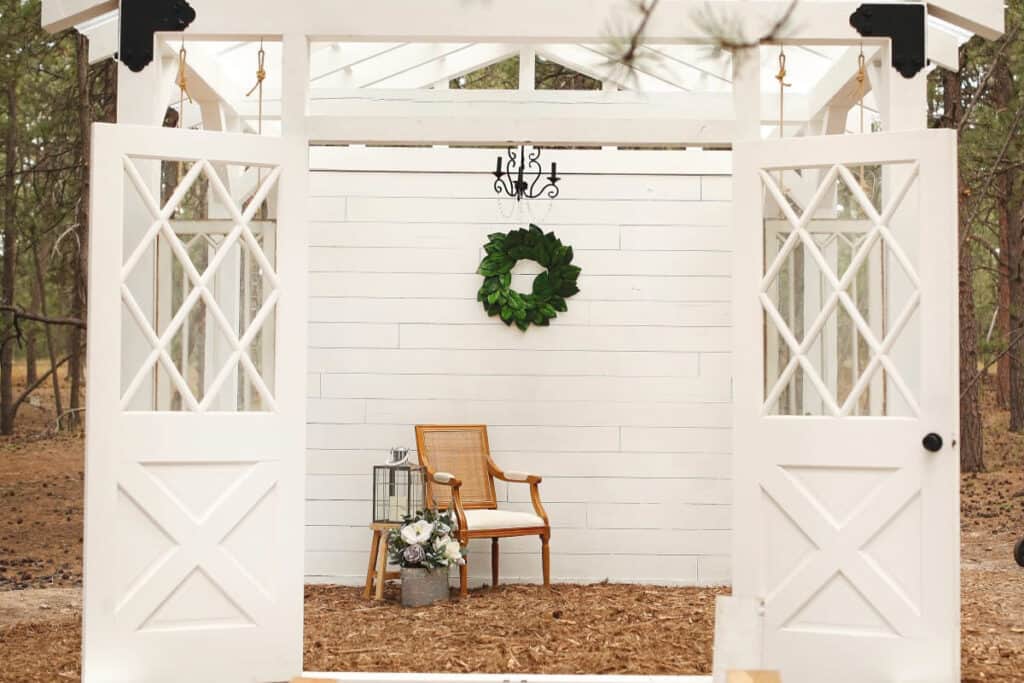 Traditional holiday wreaths might not be up your alley, and they're not ideal for New Year's Eve decor. However, this glowing-reflection holiday wreath from Martha Stewart is a great example of a modern-day alternative that'll look perfect at any party. You can make it yourself in only about six steps, and the result is a cool and interesting feature that's sure to up the cool factor of your party decor.
Celebrating NYE together from afar? Then you need to see our 13 special virtual New Year's Eve party ideas!
10. Tinsel chandeliers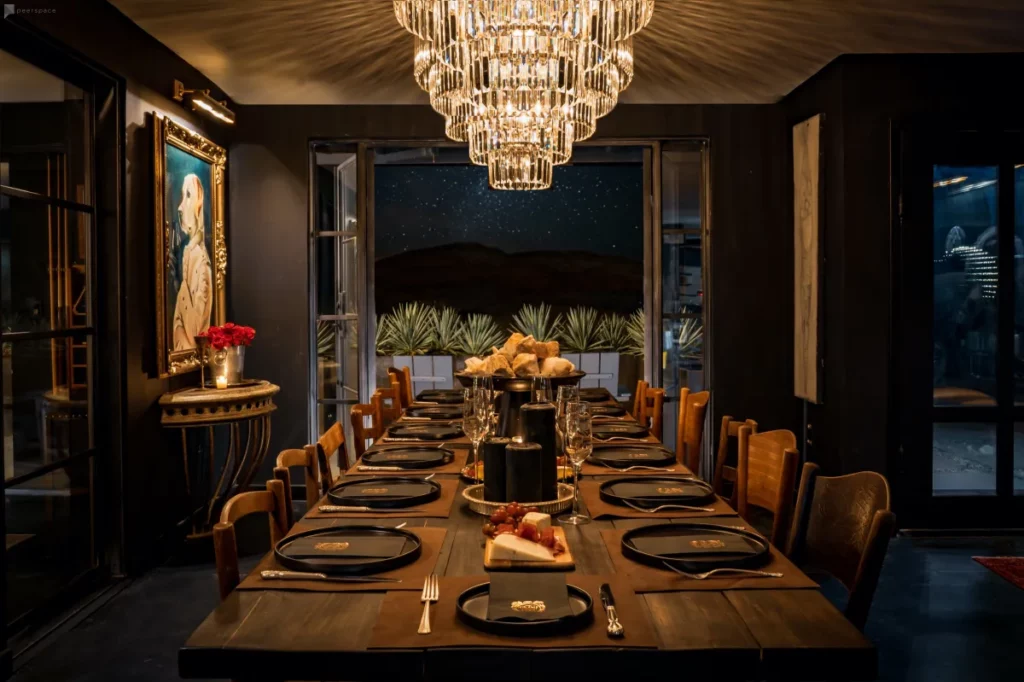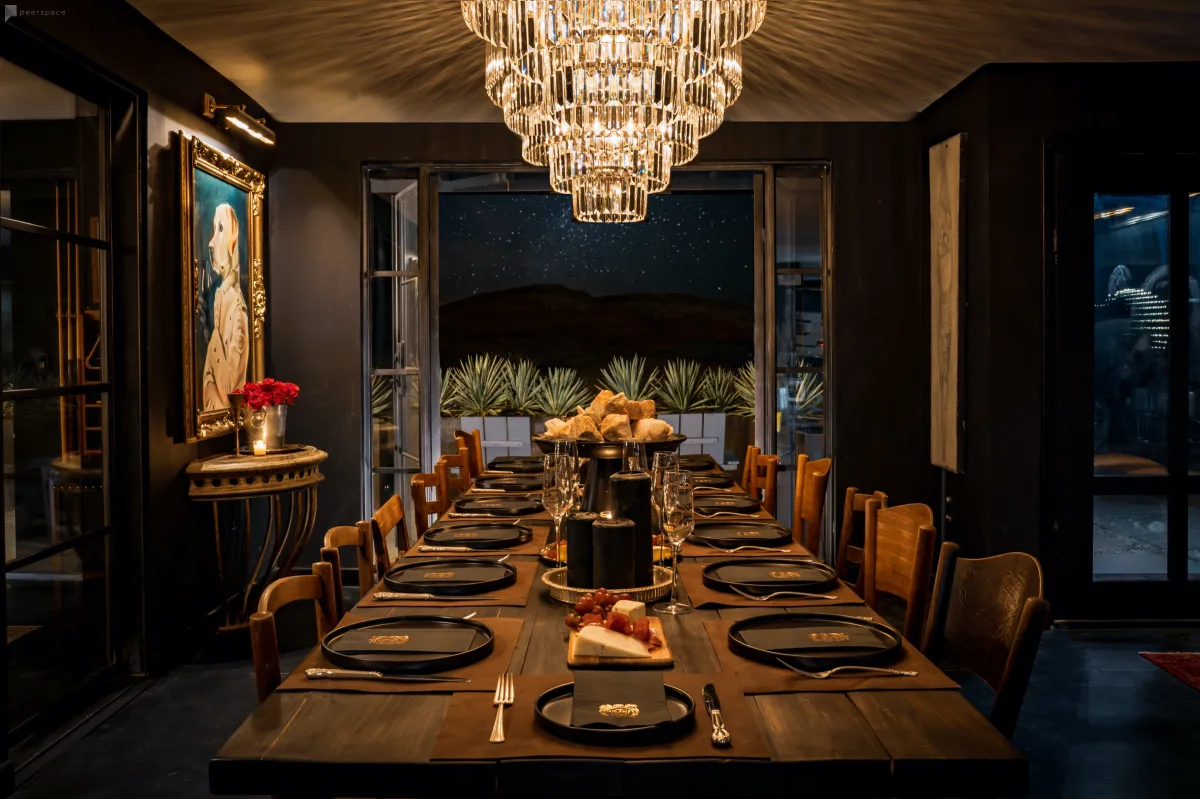 Consider hanging at least one tinsel chandelier at your party. These are typically available in either gold or silver, like this beautiful option from Burke Decor, which uses silver tinsel as well as a velvet and cord detail. You might even find that you love this sparkling and festive decoration idea so much that you decide to incorporate it into your home decor for the duration of the winter, or even year-round. 
11. Tinsel drink stirrers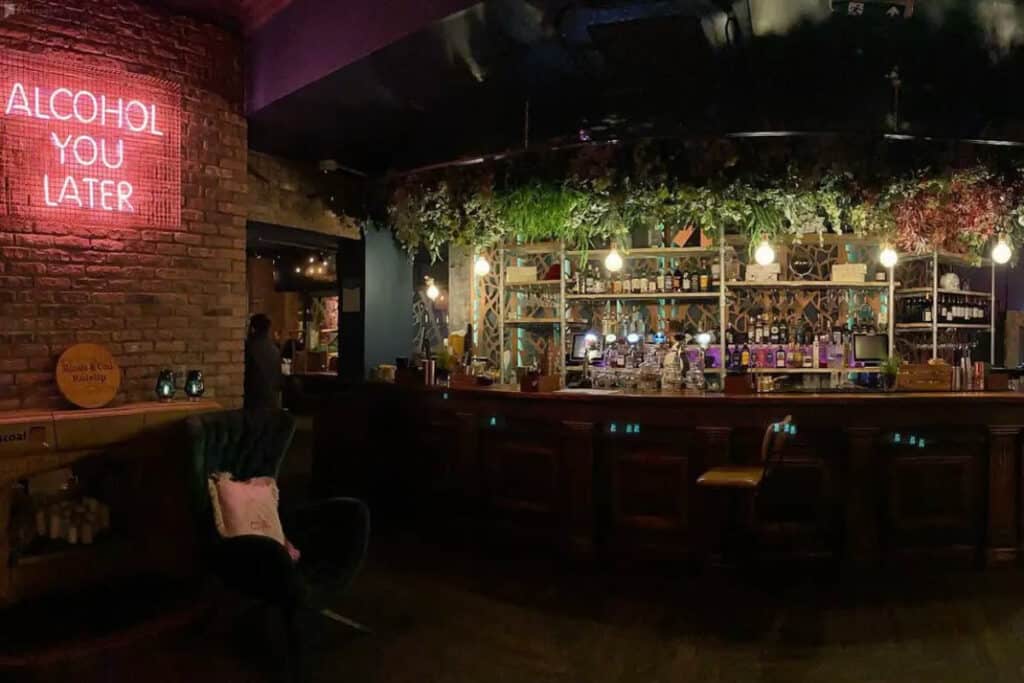 There's a lot you can do with tinsel, as you may have guessed, and just about all of it would work amazingly well at a New Year's party! You can purchase tinsel-topped drink stirrers to save yourself a little time and effort, or you can easily make your own tinsel drink stirrers, as described in this guide.
12. Disco-themed decor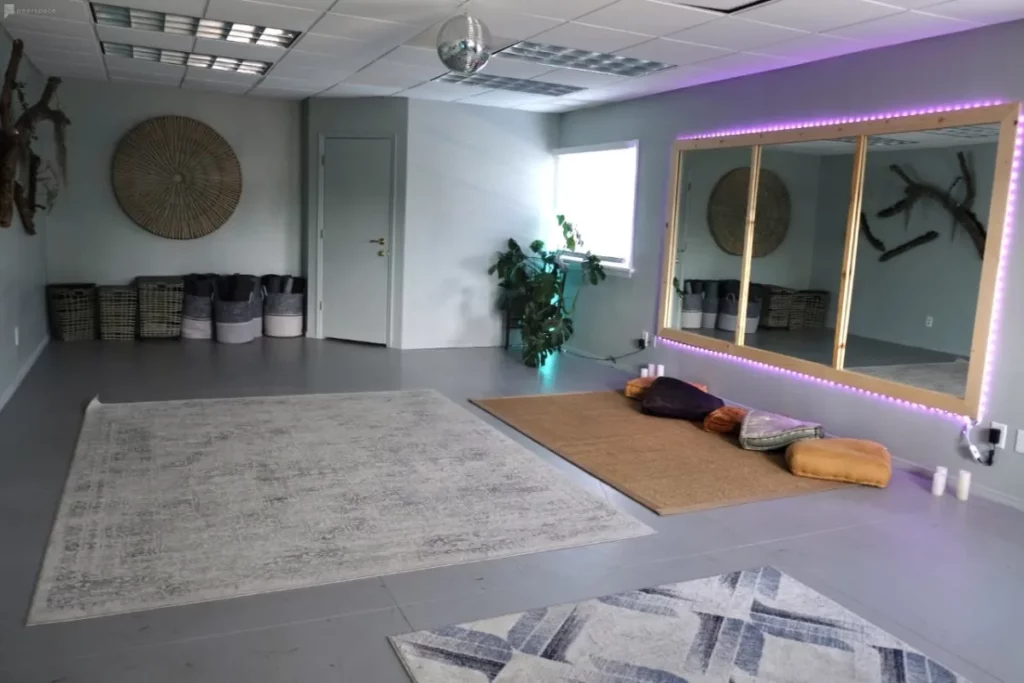 The 70s are back, and you can jump on this fun and festive trend by bringing some disco-themed decor into your party, such as a disco ball hovering above the dance floor. Looking for more inspiration for this idea? Martha Stewart has a guide to creating a dazzling New Year's Eve disco party that's full of great ideas.
Either way, if you choose to go with this New Year's Eve decoration idea, we'd suggest renting a disco-inspired space as the location for your party, like this disco Jungle-themed event space in Phoenix, Arizona.