Are you or someone you care about planning on celebrating half a century of partnership with the person they love? Ahead, Peerspace shares a list of creative 50th anniversary decoration ideas that will inspire you and help you begin planning. In the end, you'll have created an incredibly important anniversary party as festive and romantic as possible.
1. All gold, all the time
The 50th anniversary is known as the golden wedding anniversary, so using gold as the predominant color in the color scheme of your decor is a fantastic 50th anniversary decoration idea!
There are lots of ways you can do this, but one way to really take things to the next level is to pick a party venue that suits this theme. For instance, this green and gold daylight loft studio in Toronto (pictured above) could be a great option. And so could this beautiful black and gold event space in Brandywine, Maryland.
Gold goes well with lots of other colors (check out this article from Better Homes and Gardens for advice on what colors to pair gold with), so you can really get creative with the color scheme.
2. Charcuterie spread of favorite snacks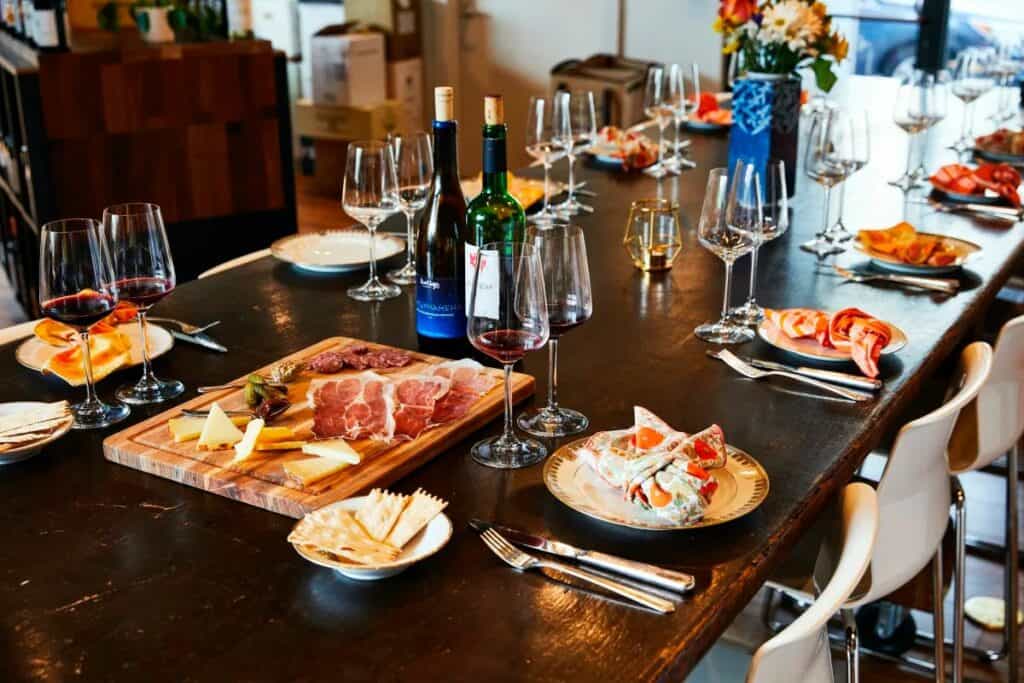 Are the couple celebrating their anniversary foodies who enjoy cooking and eating delicious food? Then creating a charcuterie table with all their favorite finger foods is a fabulous way to celebrate their unique personalities while giving the party a luxurious feel. These might include everything from caviar to sliced fruit to fancy cheeses and cured meat – it's up to you what combinations you devise.
Not sure where to start? Then here's an easy guide to making a charcuterie board from the Pioneer Woman.
3. Personalized napkins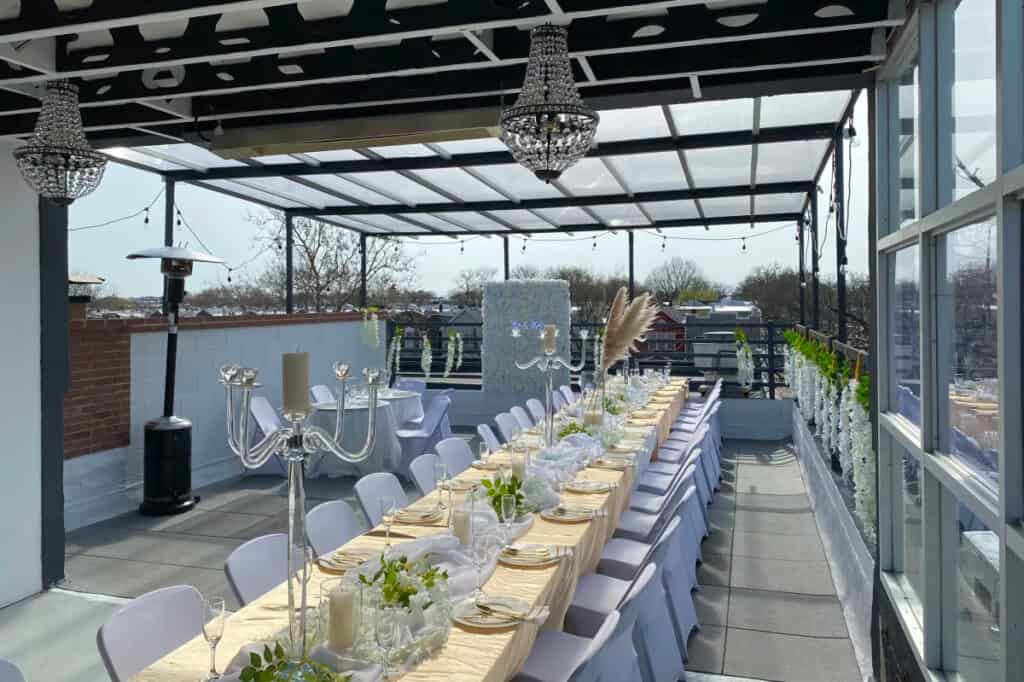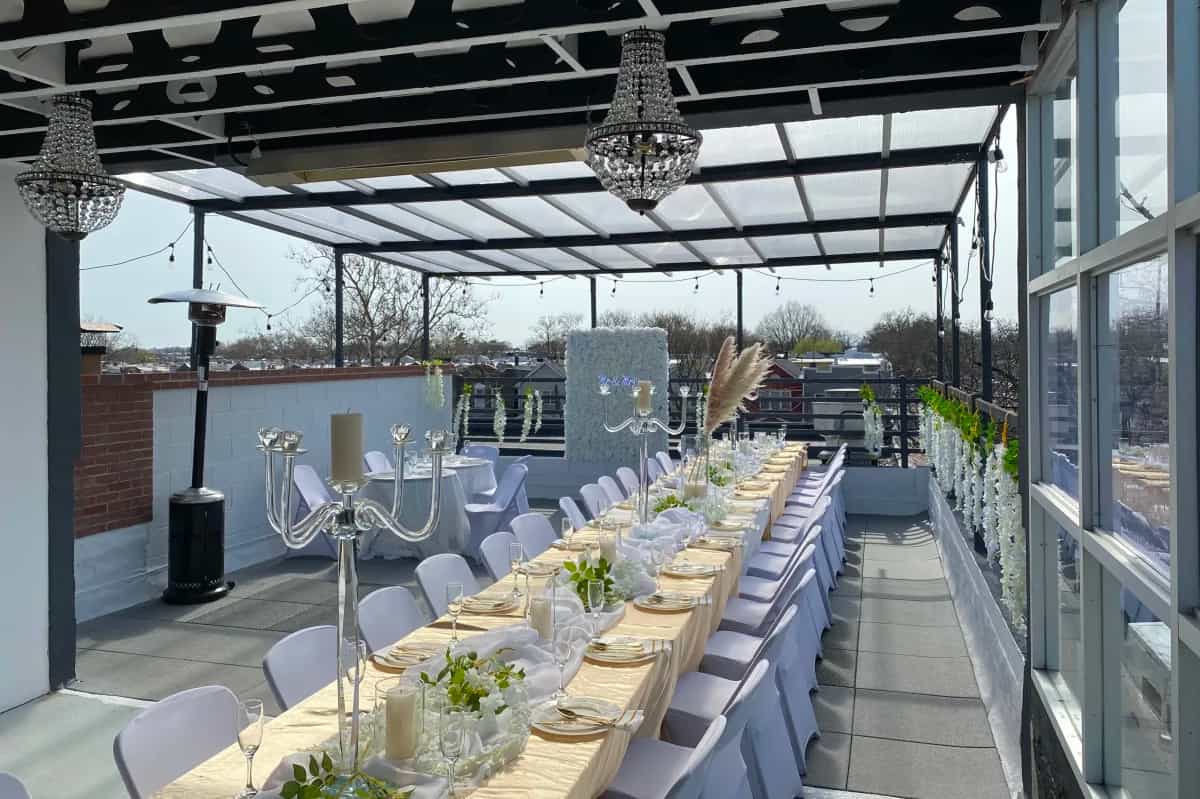 If you're really going all-out with the 50th anniversary decoration ideas, have some personalized napkins printed. A fun option is napkins with an image of the couple on their wedding day as well as the date they got married. There are lots of websites where you can have custom party napkins printed. One popular site is Zazzle, where you can create your own design for paper napkins and have them shipped to your door.
Pair any of these decor suggestions with our special 50th anniversary party ideas, and you've got yourself a party!
4. Make globe & votive candle centerpieces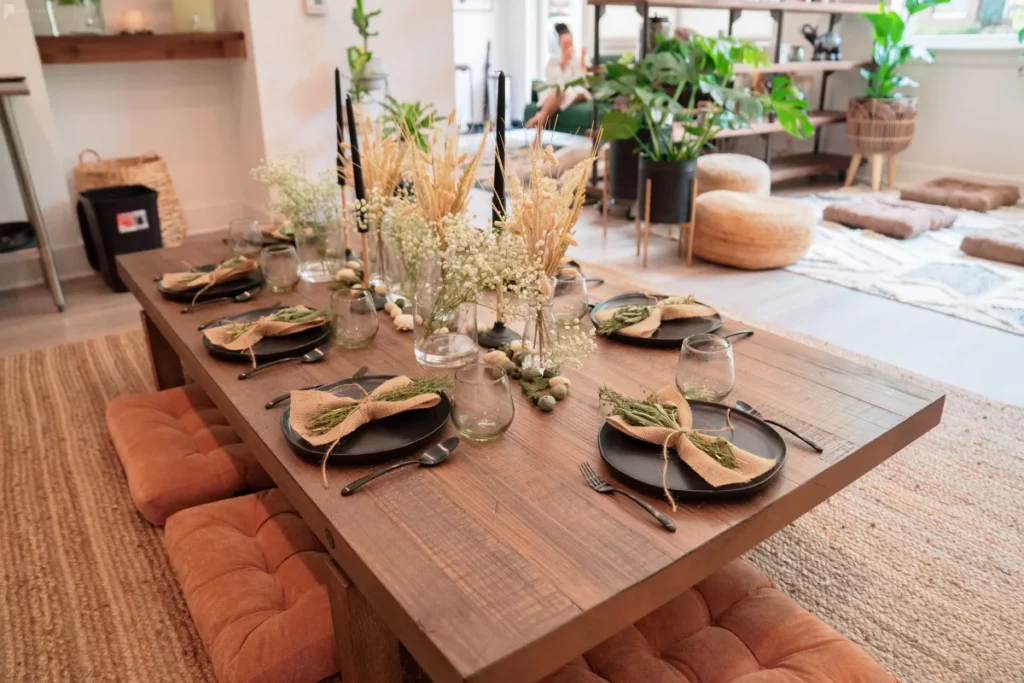 Continuing on the gold theme, why not make globe and voice centerpieces? All you'll need to make this decoration is some clear glass globes, sand, gold votive candles, gold confetti, and/or gold-wrapped candy. Check out this guide from eHow to learn just how easy these are to make.
5. A gold "50" balloon display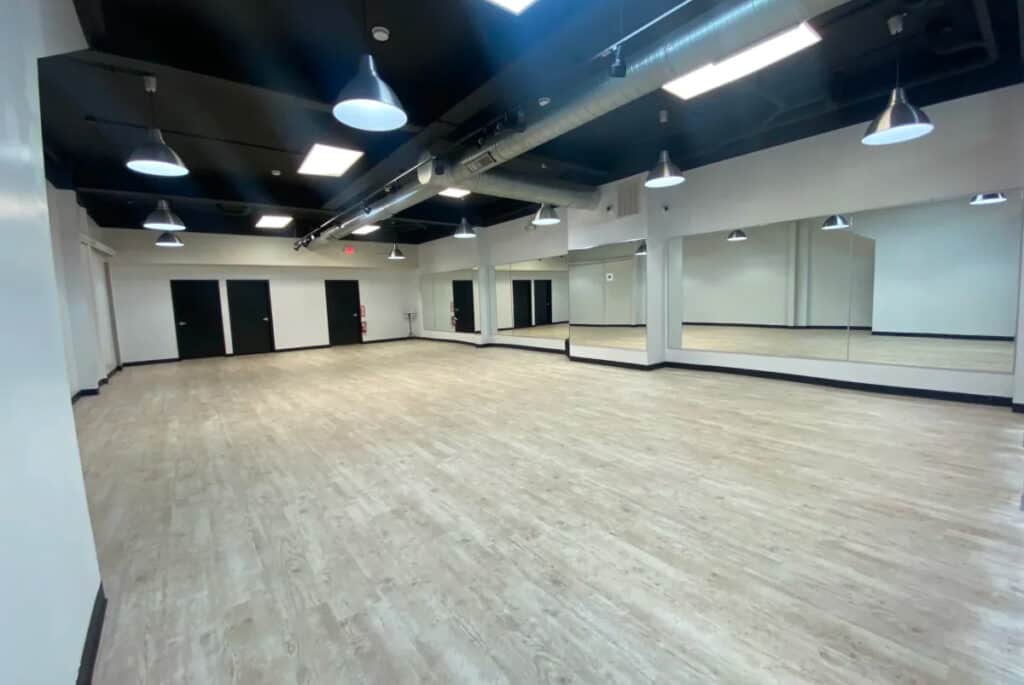 Big number balloons are a great way to create a fun and dynamic visual effect on a budget. Even if you're holding your anniversary celebration in a relatively simple and minimal event space, like this incredibly well-reviewed downtown dance studio space in Baltimore, Maryland, incorporating large and affordable 50th anniversary decoration ideas like these can take the vibes to the next level!
6. Past and present slideshow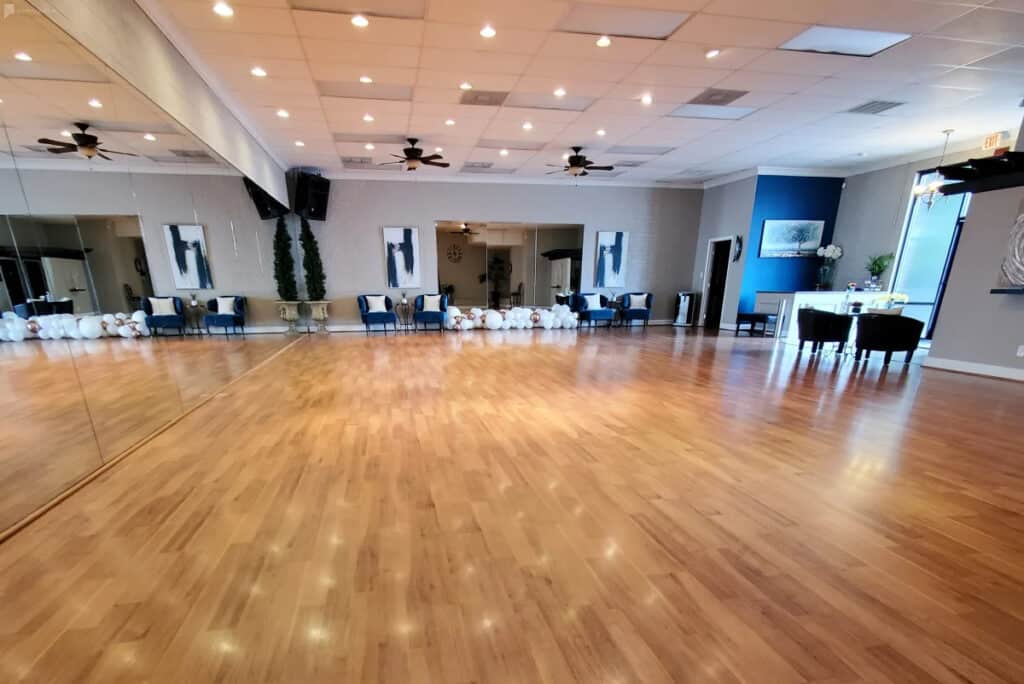 Are you (or perhaps your kids or a friend) computer savvy? If so, projecting a slideshow is another fun way to reflect on memories of the past while also celebrating the present. You'll want photos from your wedding and the first few years of your marriage as well as other shared life milestones and photos from more recent years.
To make the technical aspect of the slideshow possible, you'll want to choose a venue that has A/V capabilities, like this modern ballroom in Charlotte, North Carolina. It comes with a projector and screen as well as a sound system.
7. Dessert stand displays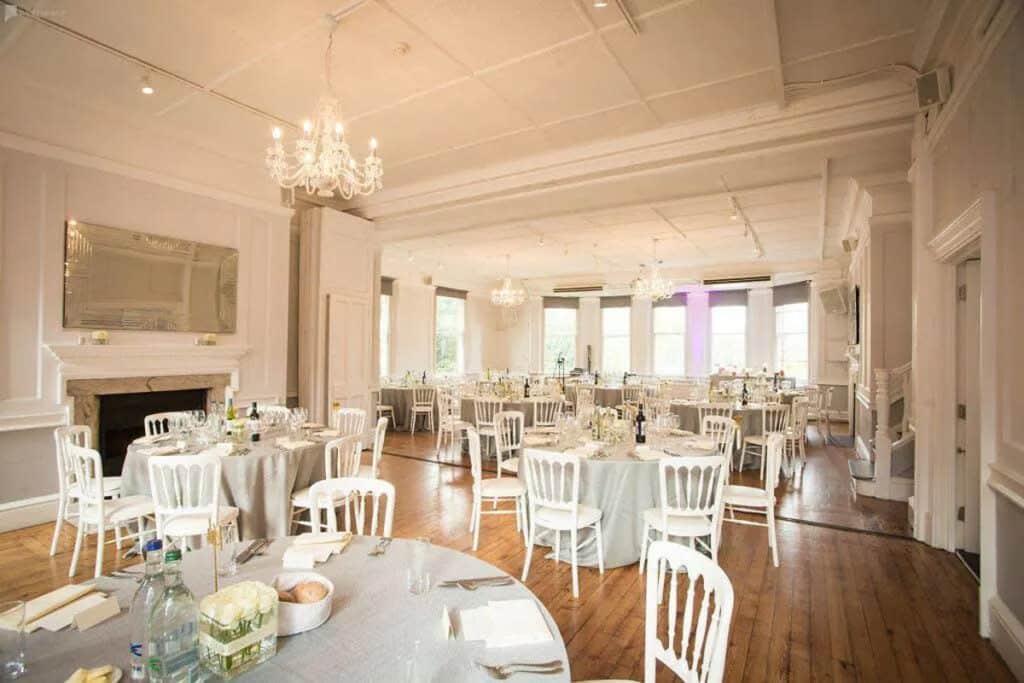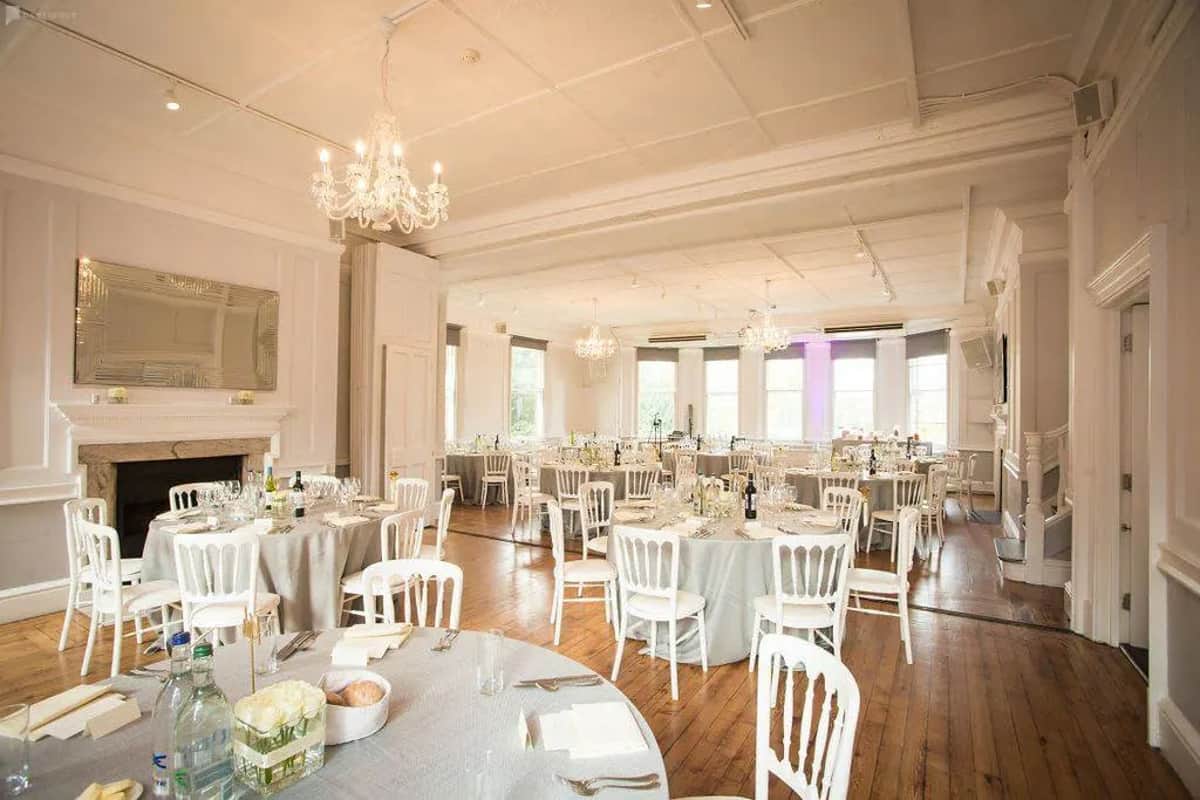 Buy some three-tiered dessert stands like these gold ones from Party City and display an array of pretty pastries on these! Lots of desserts (cupcakes, anyone?) are pretty enough on their own, but displaying them in tiers will make things look truly fancy.
8. Put wedding memories on display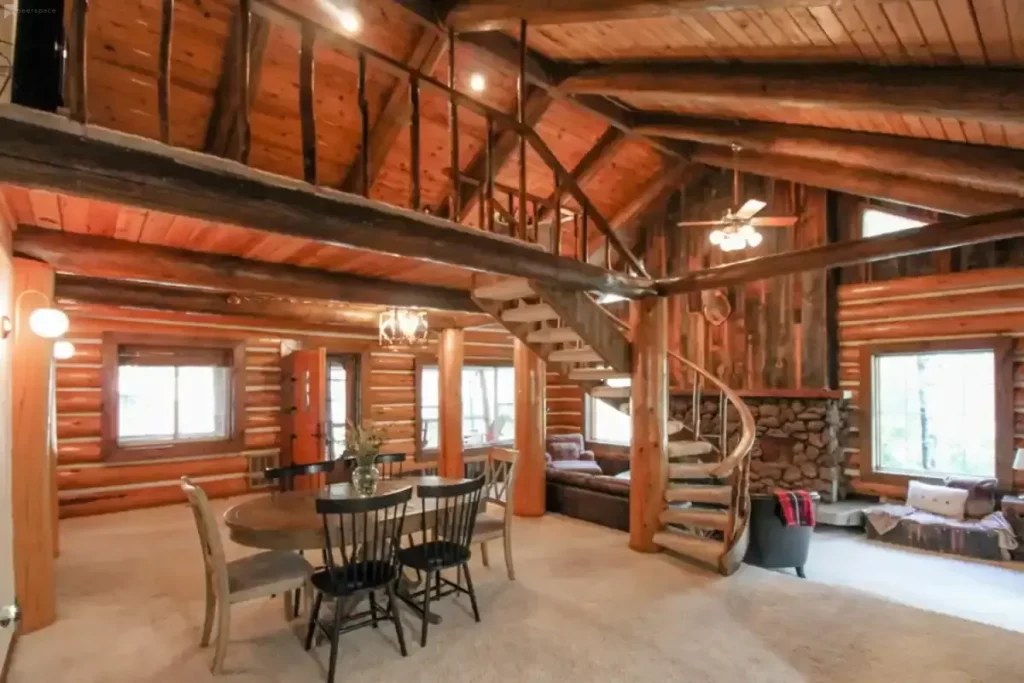 Harken back to your wedding 50 years ago by placing memorabilia from the wedding front and center. You can display photos from your wedding (consider having copies made and blown up for extra visibility if the quality of the original photos is good enough). You can also display things like your wedding invitations, the original wedding announcement, and even the bride's wedding dress! Whatever memories you feel are most important and special, give them pride of place in your anniversary decor.
Pick a comfortable and cozy space for an event with this kind of ultra-personal decor. Options might include this luxury log cabin on a creek in Pinetop-Lakeside, Arizona, or this cozy cabin on 6+ acres in Snellville, Georgia, which the hosts describe as follows. "AMAZING one-of-a-kind 6.5 acres and close to the city! No other spaces like this within 40 minutes of metro Atlanta! There's plenty of space to spread out and enjoy yourself and nature."
Check out our 10 last-minute anniversary ideas for a seamless, elegant event
9. Prepare the right playlist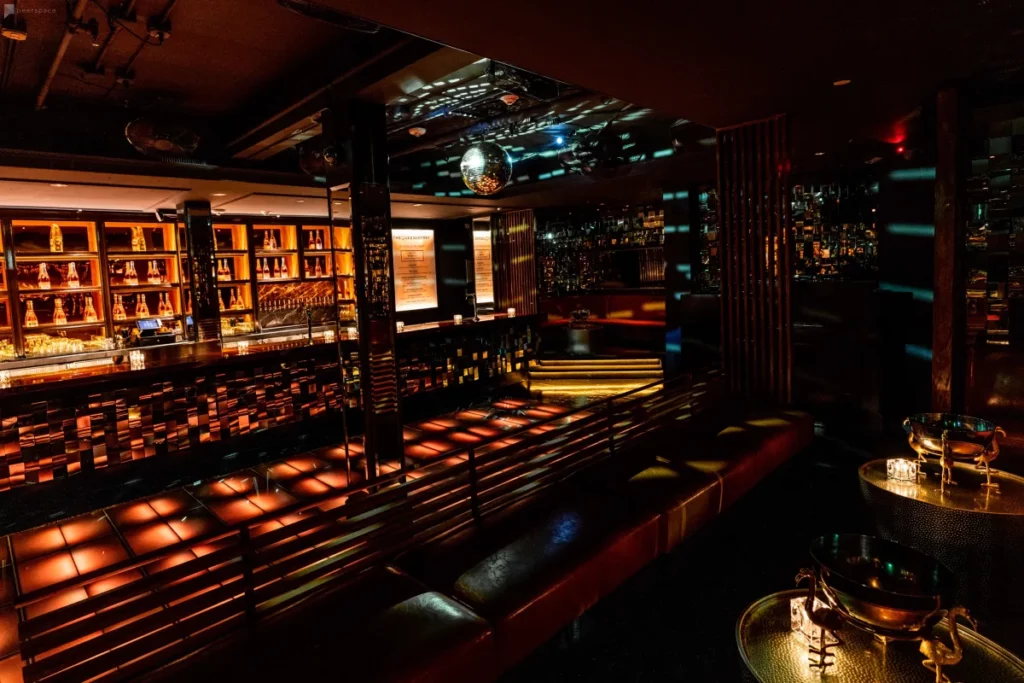 Music isn't technically decor, but it's an equally integral part of establishing the right ambiance for a party. Your playlist should include songs that are meaningful to the couple being celebrated.
Our best suggestions include the first song they danced to at their wedding and the song that was playing when the two first met. Or, just opt for songs that make the two of them smile and reminisce about the joy they've found with one another in their long-lasting relationship.
10. Retro-themed party decor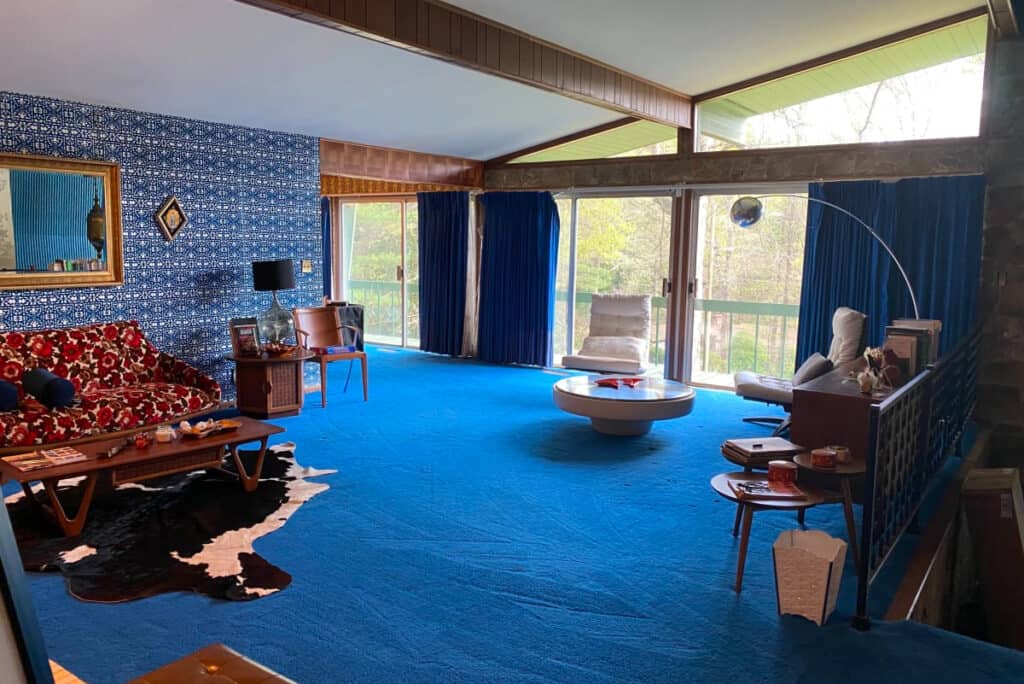 Not into the gold theme for this 50th anniversary party? What about a retro-themed party specifically inspired by the decade when the happy couple originally got married? If they're celebrating their 50th wedding anniversary in 2022, for instance, that would be the 1970s – what a fun decade to use for decor inspiration!
To really take this thematic idea to the next level, find a retro party venue styled like that decade. For the 70s, you might choose a space like Styles Manor, a 70s-style home in East Point, Georgia, which the hosts call "a living and working time-capsule from 1969"!
11. DIY banners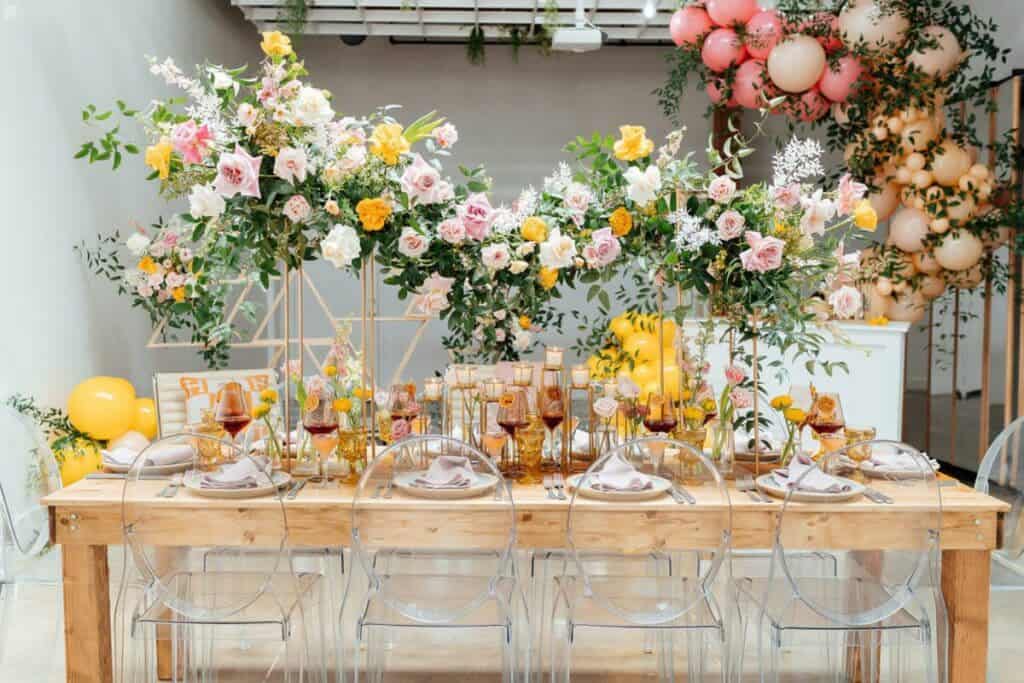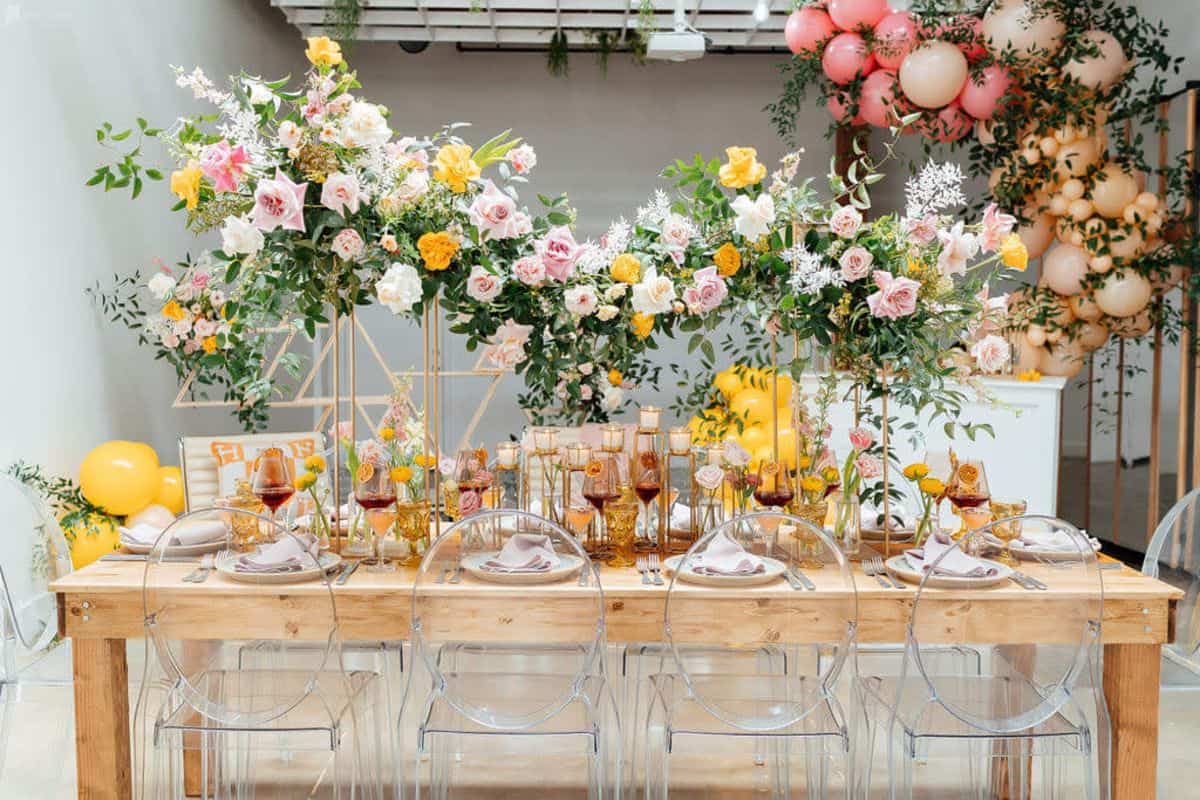 There are tons of ways to make fun and festive party banners for yourself, customizing them to your exact preferences and color scheme! Check out this guide with more than 50 easy ways to make a homemade banner to get started.