Looking for special 50th anniversary party ideas that celebrate a long-lasting couple? We get it: 50 years of marriage is no small feat! Celebrate the longevity of a special couple's love with an anniversary party that will honor a unique relationship. An anniversary party can be a callback to the couple's wedding, as well as a celebration of all they have experienced together since that day.
The key to creating a memorable party is to plan one that is personalized for the pair. Incorporate inside jokes, symbolic elements of their relationship, and memories from the many milestones they have surpassed together. Ahead, we'll share several 50th anniversary party ideas that the happy couple will adore. Customize each as you see fit to ensure each moment is special and personalized.
After you check out these 50th anniversary party ideas for inspiration, be sure to browse Peerspace for the perfect venue. You'll have instant access to venues you never dreamed possible, from stylish penthouses to waterfront retreats, and so much more. Each space is available by the hour and is clean, inviting, and designed for celebrations.
Plus, when you book a Peerspace anniversary venue, you'll have access to the Concierge service. These event pros can source and deliver any party goods you need for the special night, from high-end catering to a fully-equipped karaoke machine! Just check out Peerspace and see what's available near you today to get stated. Now, let's check out our list of the best 50th anniversary party ideas!
1. Create a slideshow or movie
Compile a slideshow of the best pictures of the couple and set it to their favorite songs. Or combine videos of the couple to create a documentary of sorts. If you've got some talent and time on your hands, gather a team of crew members and actors to create a romantic-comedy-style film based on the couple's love story. The result will be a cherished treasure for years to come. The couple and all the event attendees will surely laugh out loud at specific moments and perhaps tear up at others.
To make this idea possible, we suggest you book a Peerspace venue with A/V equipment, a screen, and plenty of seating. How about a screening room or an intimate theater space? Both of these options are possible when you use Peerspace and look for hourly venues near you!
Planning later than anticipated? No worries, just follow our 10 last-minute anniversary ideas!
2. Add touches of gold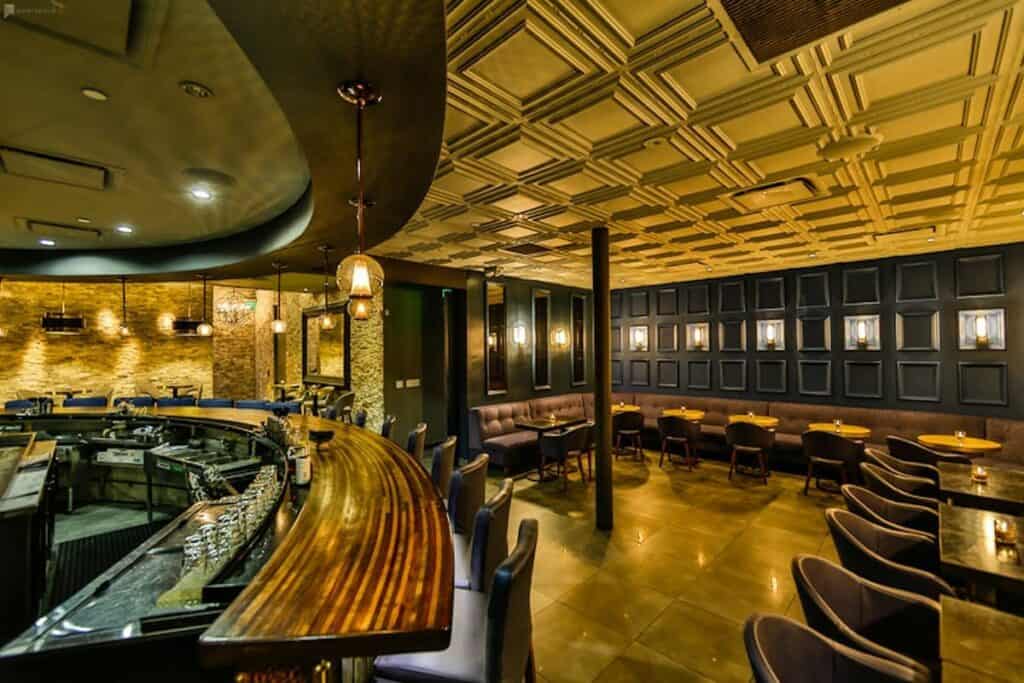 The 50th anniversary is known as the "golden anniversary," so allow that to inspire your decor choices. Find invitations, tableware, and decorations with gold accents at your local party supply store, and consider ordering a custom cake featuring gold decorations.
You can also book a stunning Peerspace venue with golden decor! Simply click the link, enter your location, and check out how the event spaces are decorated. Since each listing includes high-definition photos and a detailed description from the host, you never have to second guess the look and vibe of a space. When you get stuck on 50th anniversary party ideas, always go back to the drawing board and think "gold."
3. Toast the couple
Just like on their wedding day, prepare toasts for the couple to commemorate the occasion. These toasts are traditionally given by the couple's children, as well as close friends and family. If speech writing isn't your forte, consider hiring a writer. A pro who pens wedding speeches for a living can help you give the perfect dedication to the special couple. Be sure you take your time and compile notes on the couple, their relationship, and what they mean to you. A stranger, albeit a professional writer, can only know so much!
To make this idea even more magical, you'll need the perfect venue. Book a lounge or bar on Peerspace, where you'll get an amazing ambiance and plenty of tasty drinks for toasting. You can also opt to book a more private setting and ask the Concierge service to send over a professional bartender to mix drinks for your party guests.
4. Pick a venue that matches their personalities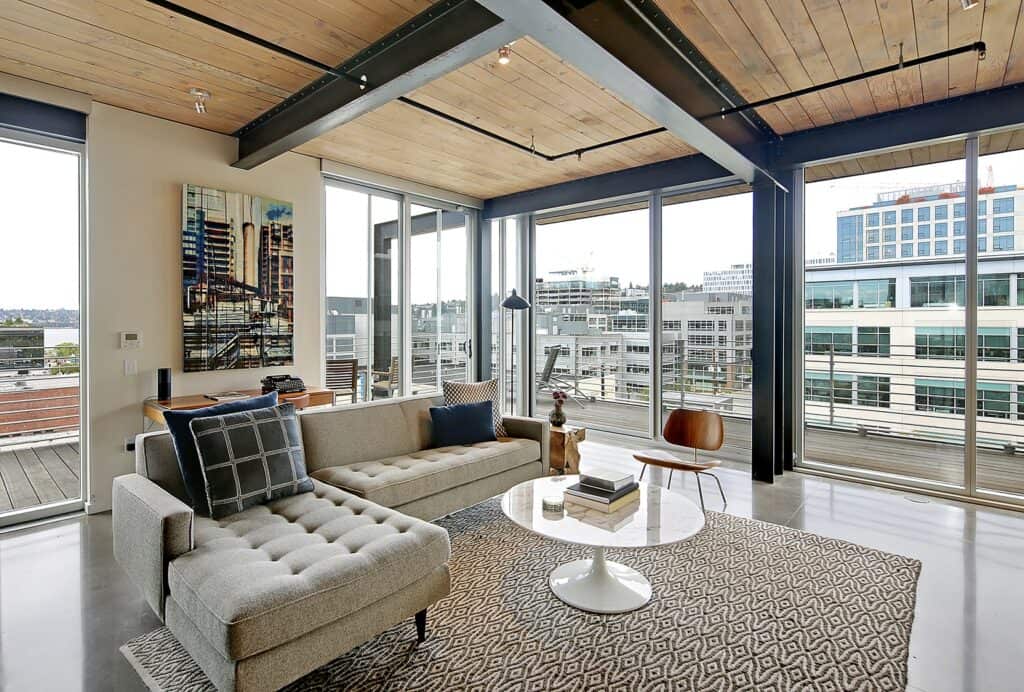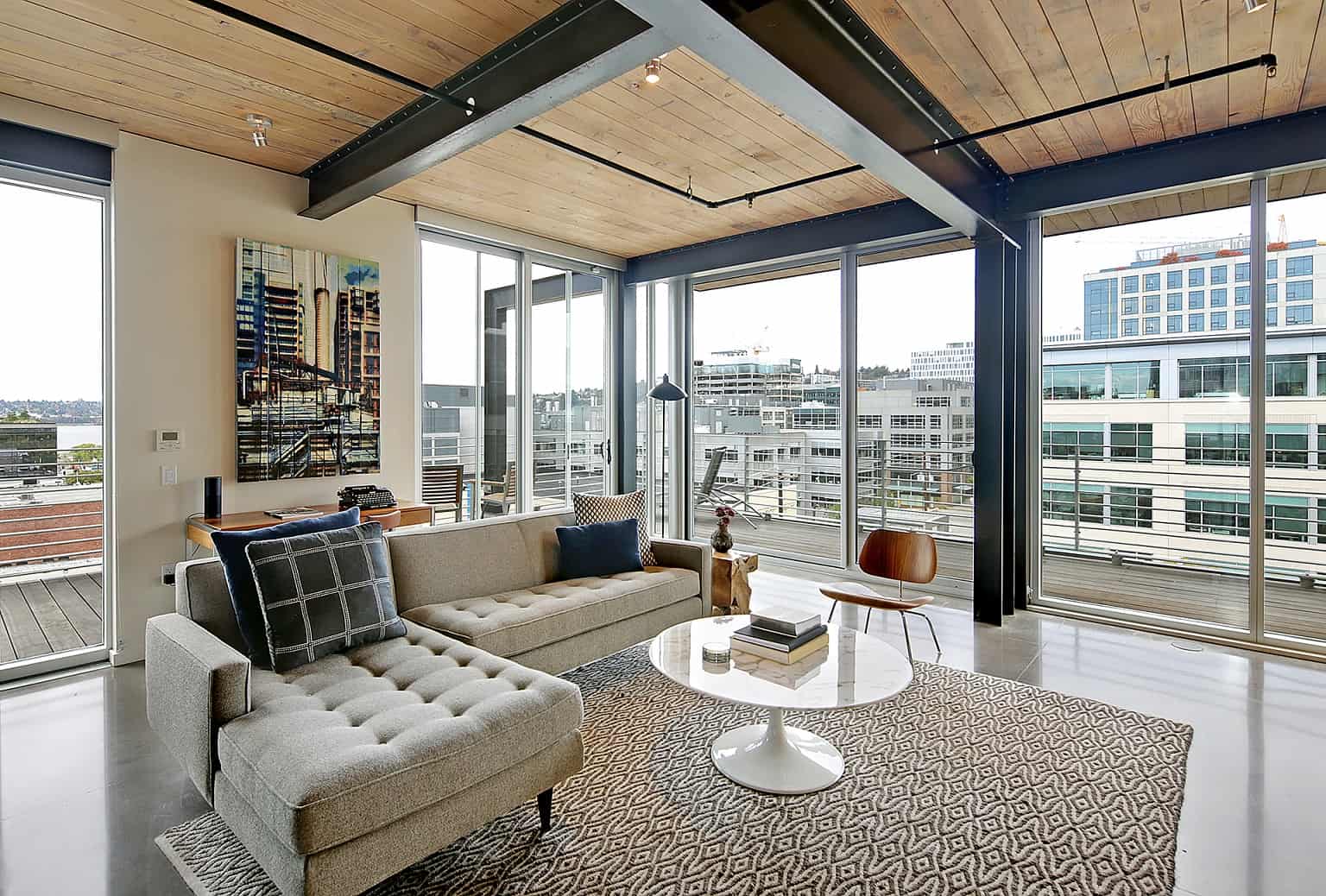 A picturesque backyard for a nature-loving couple. An art gallery for the creatives. A penthouse for the homebodies — you get the picture. If you can think of a place, chances are you can find it on Peerspace. There's no need to worry about having enough space in your home for the party. You can rent everything from a theatre to a speakeasy with a few clicks of a button. There are sensational venues in every town and price range.
And remember, if you need extras like catering or special lighting, consult the Concierge service for a hand!
5. Pay tribute to their wedding day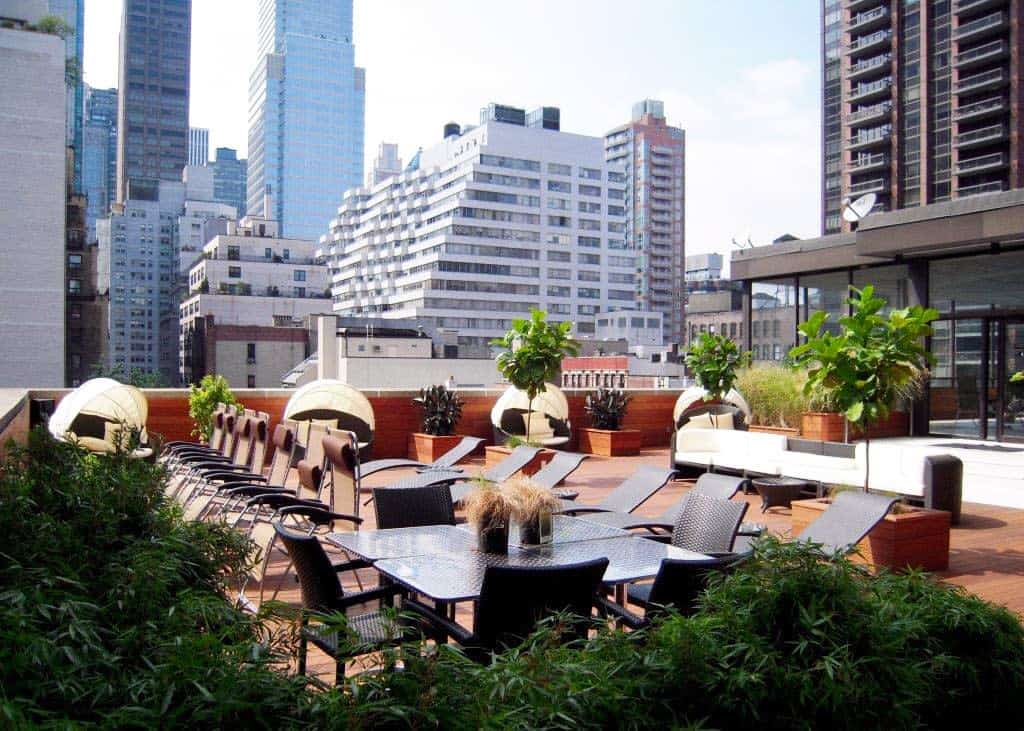 Throw it back to that special day half a century ago. Use their wedding album to guide the anniversary party ideas and design a party that mirrors their reception. Ask guests to wear clothes in the style of the year the couple got married, which in itself is a great party idea! You can also order and serve the same cake flavor. After all the guests have arrived, clear space for a dance floor and incorporate some wedding traditions like the bouquet toss and cake feeding.
Conversely, if the couple's wedding wasn't quite the fairytale day they dreamed of, ask them how they would have liked their big day to have gone. Then, plan the party based on that. This anniversary party can be an extraordinary opportunity to give the couple the wedding day they always wanted yet never dreamed possible.
Hoping to buy the perfect something for the special lady in your life? We have you covered with our 12 creative, unique anniversary gift ideas for her!
6. Make a romantic mixtape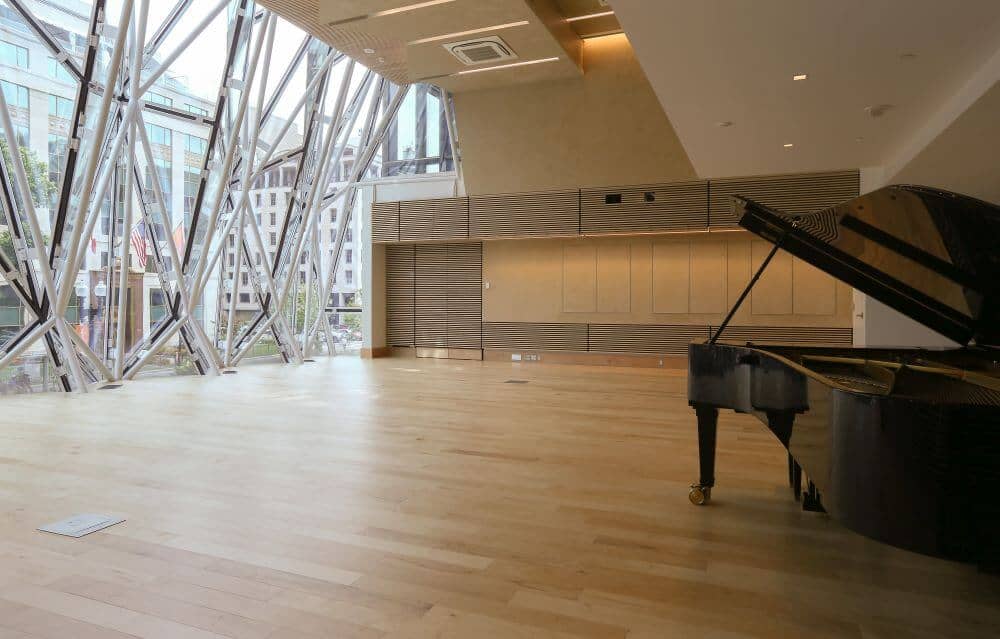 Nothing says love like a custom mixtape. Create a playlist of love songs that suit the couple's relationship and popular songs from when they were dating. Add in the first dance song from their wedding, if you know it, and any other songs that have sentimental meaning for them. Consider booking an elegant dance studio on Peerspace that has A/V hookups and plenty of dance floor space for the love birds and their friends.
If you get stuck, add in classic love songs that every couple loves. You can create the song list on a shared Spotify playlist so that everyone can pitch in and add songs to it. This is a surefire way to get everyone out on the dance floor, too!
7. Host couples' games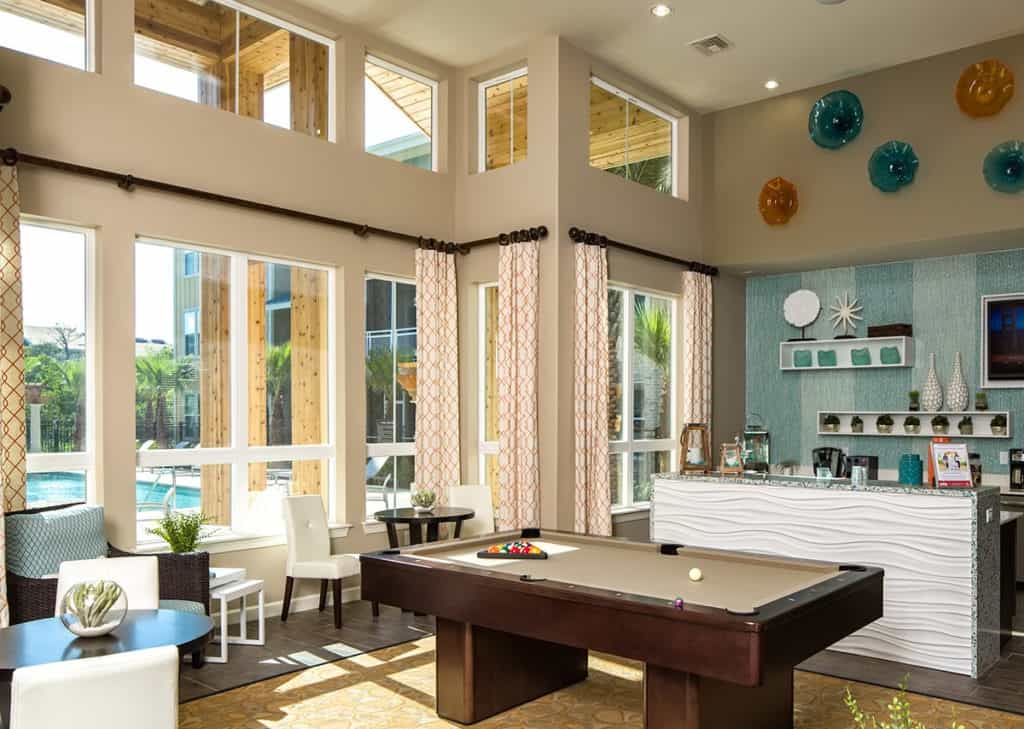 Set up games that test a couple's compatibility or knowledge of each other. One example is actually called Compatibility, a game where players are given the word and a set of pictures, then asked to choose the pictures that, to them, represent that word. Compare their answers to their partner's. This game is easy to make at home or your Peerspace venue if you do not intend to purchase any games for the occasion and sure to inspire lots of laughs.
Other fun couple's games could be Two Truths and a Lie or Guess the Celebrity Couple. For the latter game, you'll need a pen, Scotch tape, and paper labels. Write down several names of celebrity couples on the labels and stick each one on a person's back. Everyone will then ask their significant other some simple questions about a celebrity couple written on their back to gather enough information to guess who they are. The significant other should answer the questions with a "yes" or "no." The couple who correctly guesses first wins!
8. Surprise the couple with a photoshoot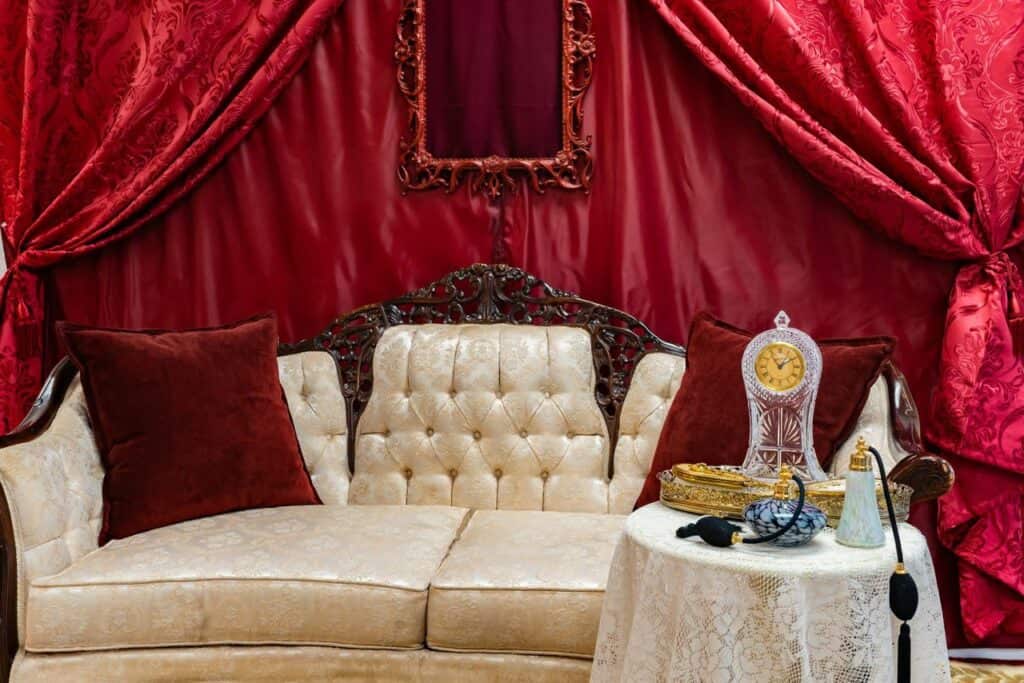 Hire a photographer through the Concierge service and allow the couple to recreate their wedding photos or stage engagement photos (which they might not have taken when they got engaged). For the perfect setting, opt to book a photo studio on Peerspace that lets the couple cuddle up and smile for the camera in a professional setting, like this vintage-inspired Sacramento studio pictured above. It includes five differently-designed sets with retro flair, all in one place for one small price.
You can also rent a photobooth for the rest of the guests as well with fun props. That way, you can send everyone their photos as a party favor. This is yet another item the Concierge service can track down for you!
9. Have a vow renewal for the couple of honor and guests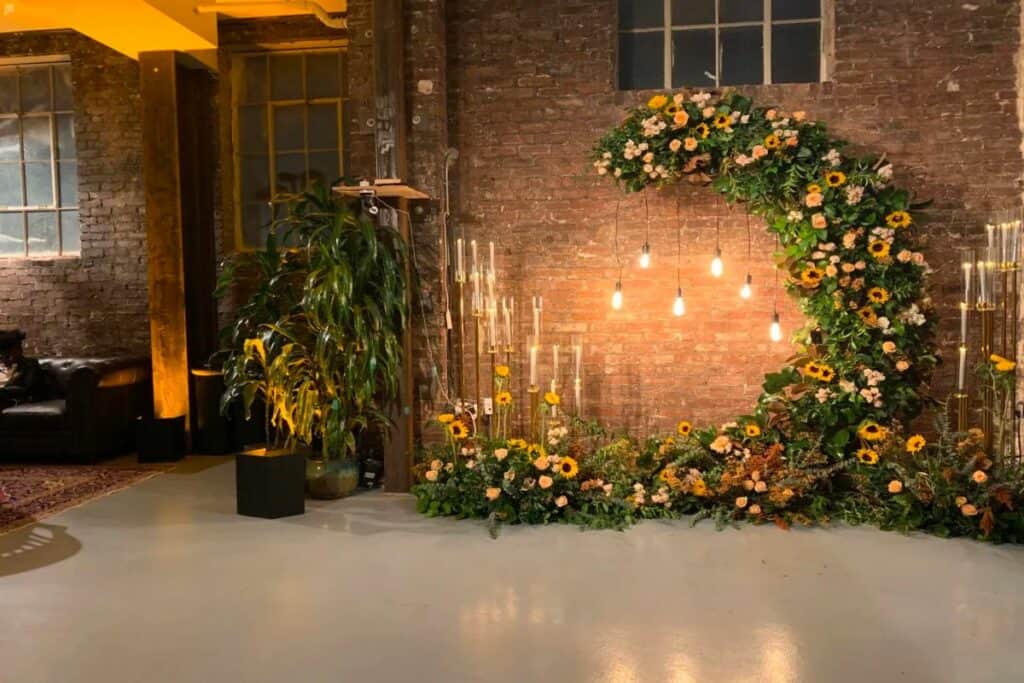 There is no better time to renew your commitment than at an event celebrating long-lasting love! Find an officiant or get ordained online so you can officiate the vow renewals yourself! Vow renewals are basically low-key versions of weddings, so in the anniversary party invitations, ask guests to dress as if they were attending a wedding and have them bring newly written vows if they would like. 
Enhance this beautiful idea by booking a wedding ceremony space through Peerspace. We love the idea of booking a market light-adorned rooftop in warmer climes or a chic industrial indoor space with exposed brick and warm lighting. Your choice can be as elegant or as casual as you wish, just be sure it's a place the couple will love and that shimmers with romantic vibes.
Our 8 wonderful vow renewal ideas are a must-read to enhance this suggestion!
Bonus: show your gratitude with gifts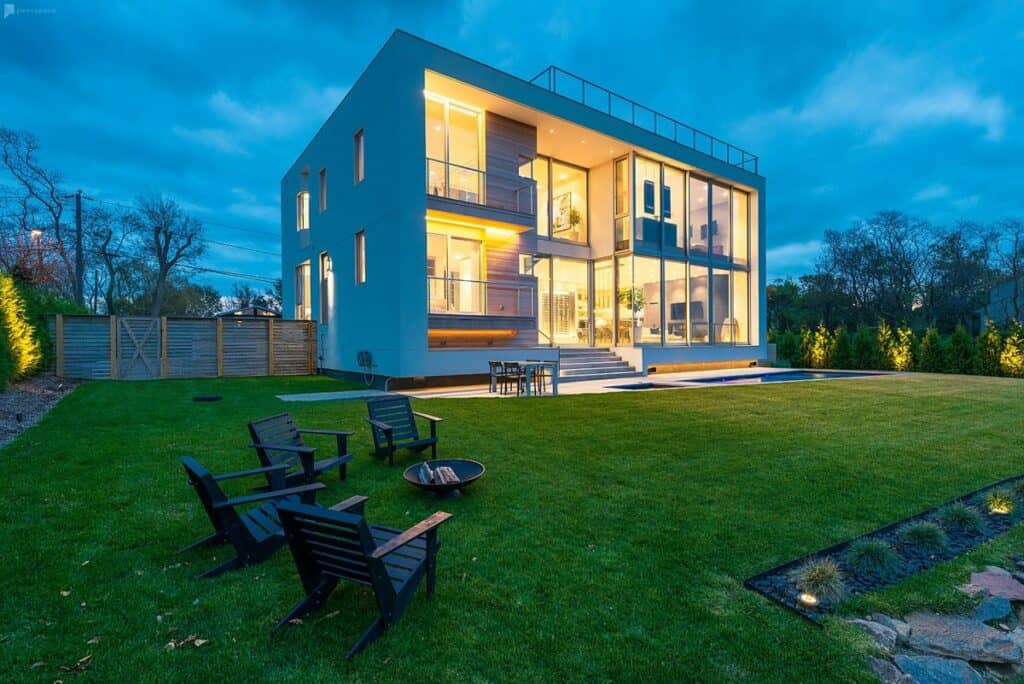 Being married for 50 years says so much about the incredible couple of the hour. One of those things? How much love and support they must have around them! Whether they have kids, grandkids, and/or the greatest friends on the planet, having a 50-year marriage is like raising a child — it takes a village!
This is all to say that the couple should take the opportunity to thank their loved ones for all the support they've shown them over the years. An invite to your awesome anniversary party is certainly one way. But also, why not hand out a special party favor to hand out at the end of the night to all of your guests? Think mini champagne bottles, specialty candles, or even delectable and celebratory mini Hershey's bars.
50th anniversary party ideas: conclusion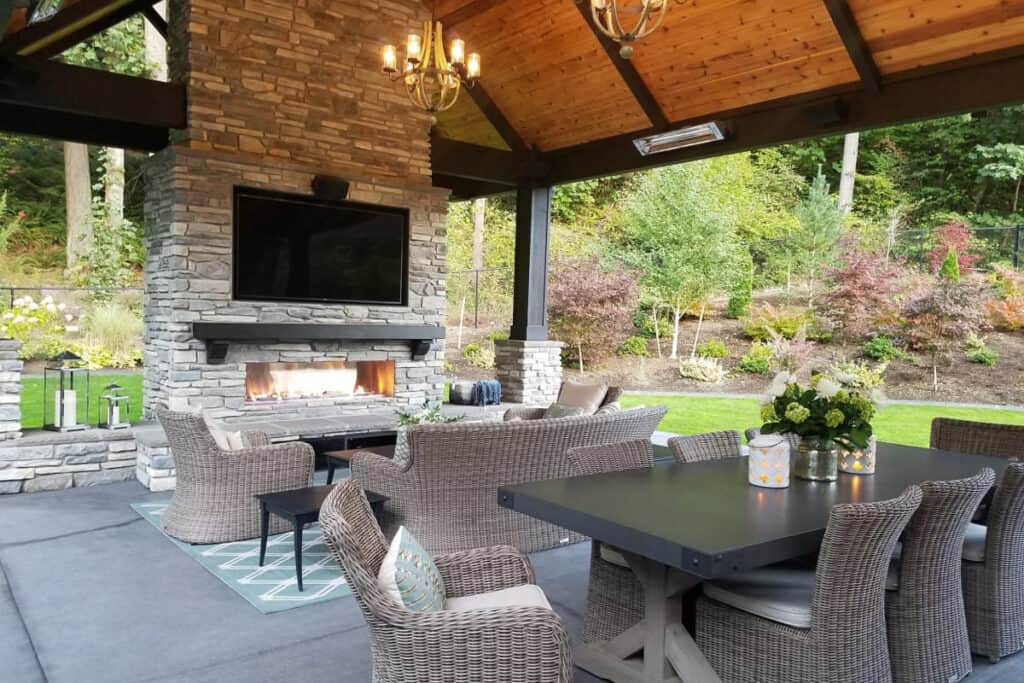 Even for a couple that isn't too big on celebrating every anniversary, a 50th wedding anniversary demands a celebration. Start by booking a once-in-a-lifetime Peerspace venue to match the occasion. It's the easiest way to bring a dream party to life. You can choose a stunning venue that holds all the couple's friends and family. Plus, you can rely on the Concierge service to deliver the catering, waitstaff, A/V equipment, and anything else you may need.
And remember, the party should be full of everything and everyone that matters most to the couple and reflect their values. It's a time for celebrating memories, the life the couple has created together, and the love they share. These 50th anniversary party ideas will help you create an unforgettable day for the couple and all of their friends and family. And who knows, maybe someday someone will return the favor for you!