Seraching for 21st birthday decoration ideas? Then Peerspace has you covered! At least in the United States, when a person turns 21, their milestone birthday is almost always alcohol-centric. But Peerspace is here to help you plan an incredible 21st that goes beyond the typical. The largest online peer-to-peer venue rental platform, Peerspace has bookings in hundreds of cities. They range from mansions to art galleries to professional kitchens. There's an option for any birthday party celebrant.
And what's more, you can decorate and personalize many of these spaces to your heart's content – at least while you have the rental. Here are 12 creative 21st birthday decoration ideas far superior to the frat party look of empty bottles and smashed cans.
1. Wild West birthday bash
Wow your friends at an Old West Texas town complete with a vintage saloon for the 21st birthday festivities. You'll find this unique venue in a semirural area near Fort Worth.
Decorate the staged scene further with still more Western kitsch or sparkle up the event barn with bling and glitter for a Space Cowboy vibe. Make vintage wanted posters in advance to post around the town and give to guests as memorabilia.
2. Retro beauty shop party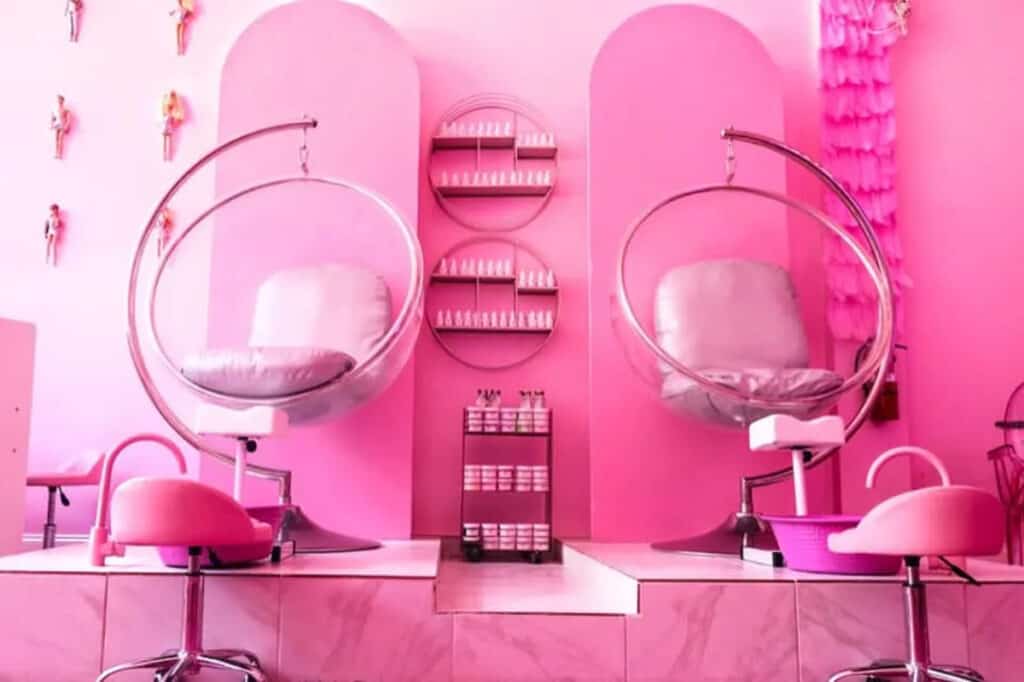 Pamper your favorite birthday pal at the Pink Palace beauty salon in downtown Augusta, Georgia. Show off your new look at the onsite bar and observe the traditional 21st birthday toast. This venue can accommodate a small dance party with up to 20 guests or try a creative beauty shop singalong in the retro sci-fi-esque salon chairs.
You can decorate the 21st birthday party with curlers and smocks, and maybe a bubble machine for a sudsy effect. Add tons of flowers to go with the all-pink scene.
3. Garlands and glow in the marina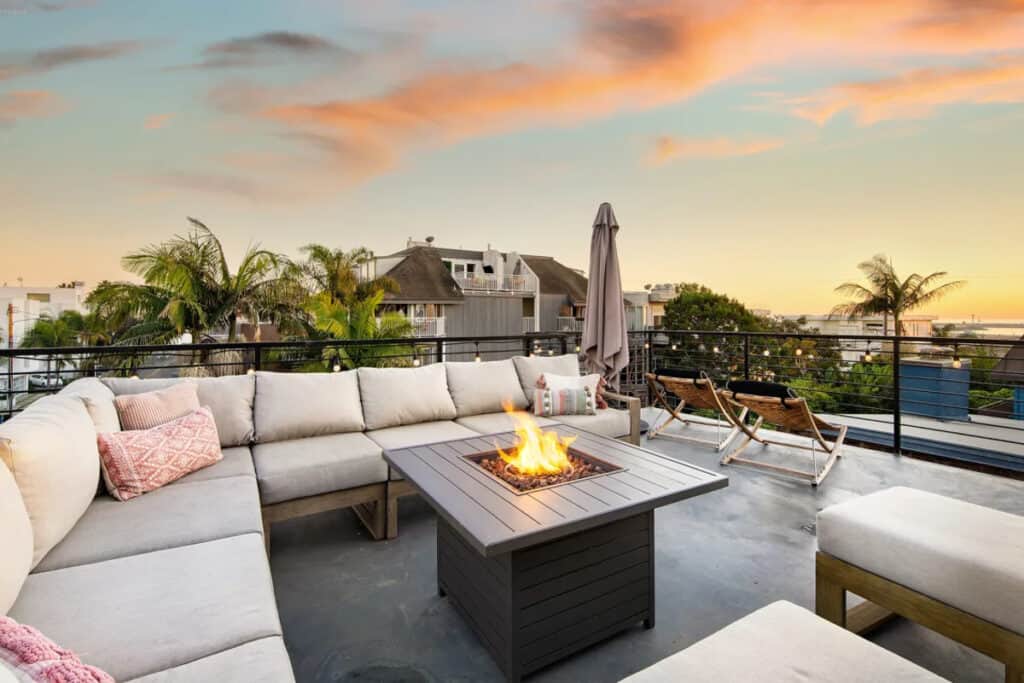 Celebrate 21 with a private beach party at a beautiful custom home in Marina del Rey. Accent the rooftop patio with flower garlands and paper streamers. and set out a luscious cake from a local bakery – remember, pretty food doubles as the ultimate decoration.
Shower the guest of honor with biodegradable colorful confetti to kick off an evening of dancing with the glow of the marina lights reflecting the water.
4. Gothic escape room in the UK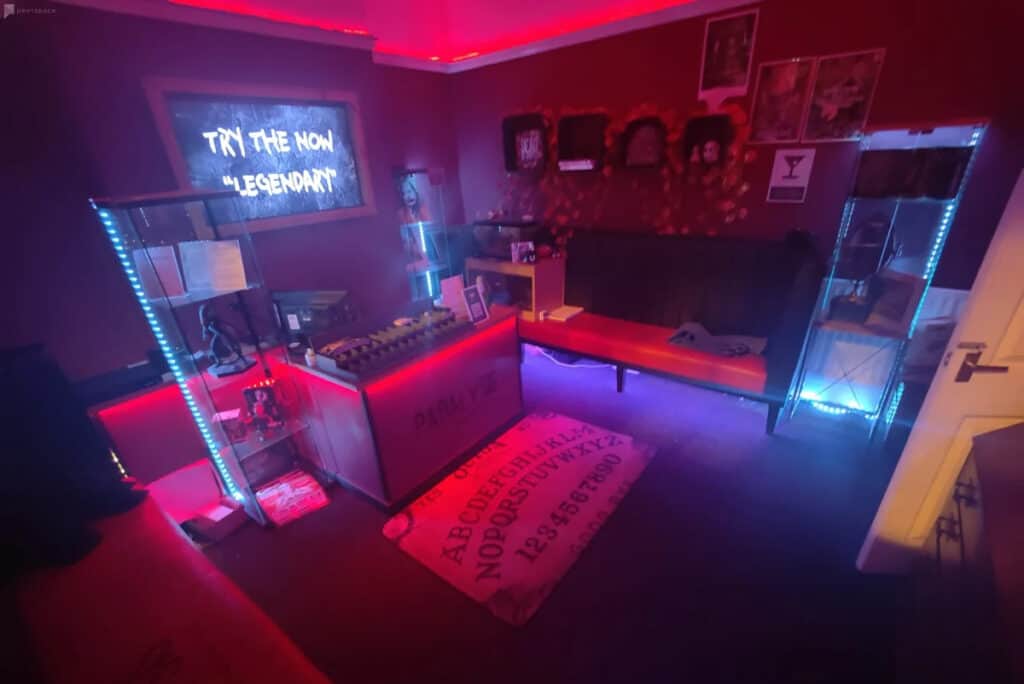 Adventurous horror fans would delight in a 21st birthday party in this spooky escape room housed in a Victorian-era building in Staffordshire. Relax to music in the retro living room and play with the Ouija board – if you dare – until all the guests hopefully escape. After that, you can move the party to the private RedRum onsite bar.
5. New Orleans boho festival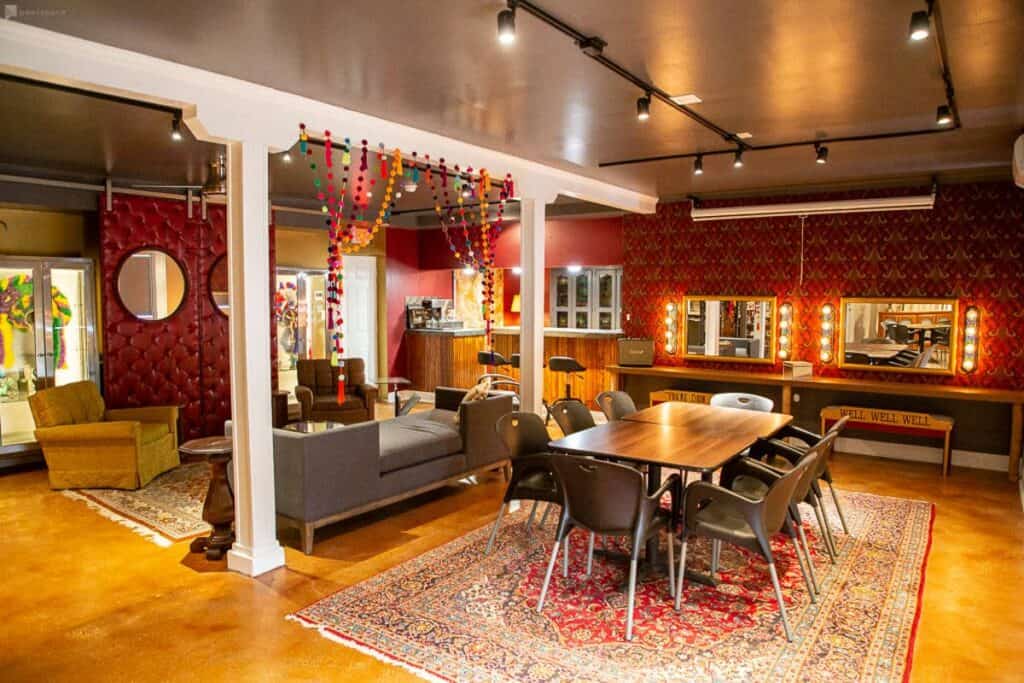 Host a birthday dinner party with friends in this upbeat, colorful New Orleans home dripping with the Bayou State's creative vibes. This venue has tons of amenities for a Carnival-style party. You can jazz it up with even more birthday decorations by draping Mardi Gras beads around and spreading lucky coinage on the surfaces.
6. African-inspired glamping venue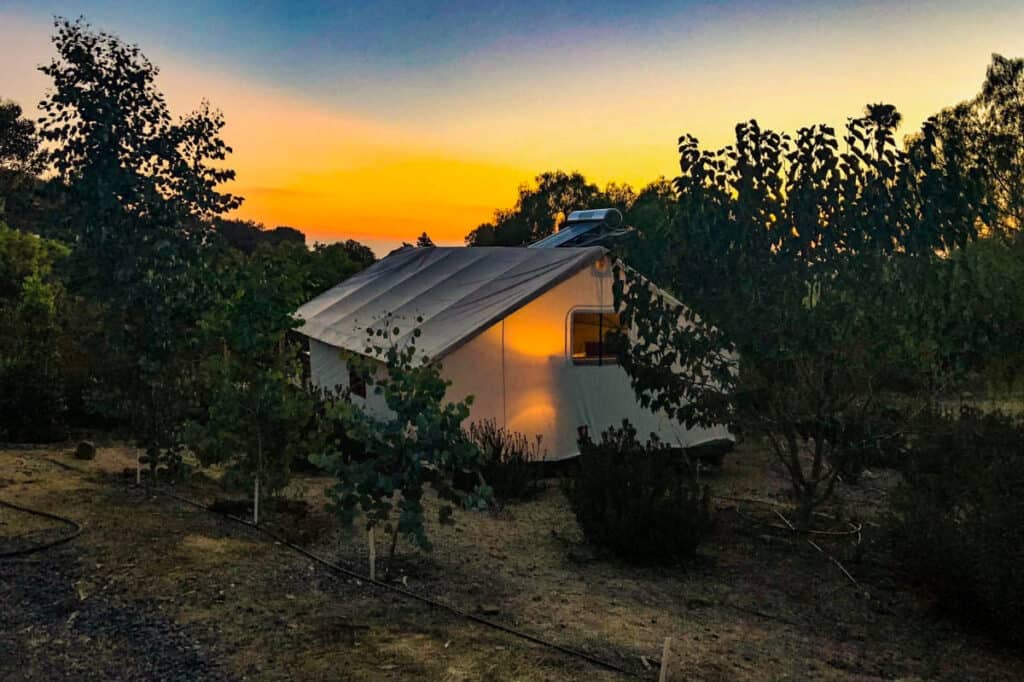 Nature lovers seeking a low-key – yet highly Instragrammable – celebration might consider a party at this glamping campground near Vista, California. This site all but guarantees cinematic sunsets to set the stage, and the wooded lands surrounding the area offer a sense of peace. Decorate the 21st birthday gathering with abundant fresh herbs and flowers. The space is so picturesque that you won't need much to enhance it.
7. Eclectic lake house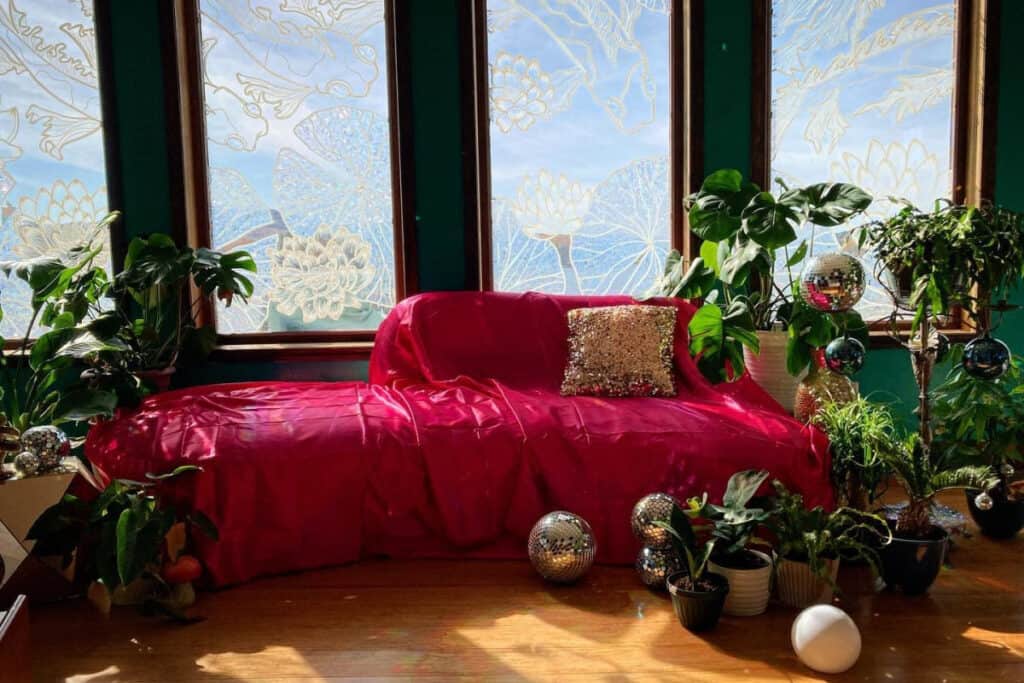 Elevate their birthday with a bash at this artistic house on Arkansas' Lake Hamilton. Each of the home's three stories overlooks the beautiful lake, and the space is capacious enough to host a party with 35 guests. Here's a fun 21st birthday decoration idea: find some Vaudevillian-style French posters ask guests to wear eclectic costumes that match the home's hip vibe. Then enjoy a private dance party on the property's 1.1 lovely acres.
8. Abandoned ship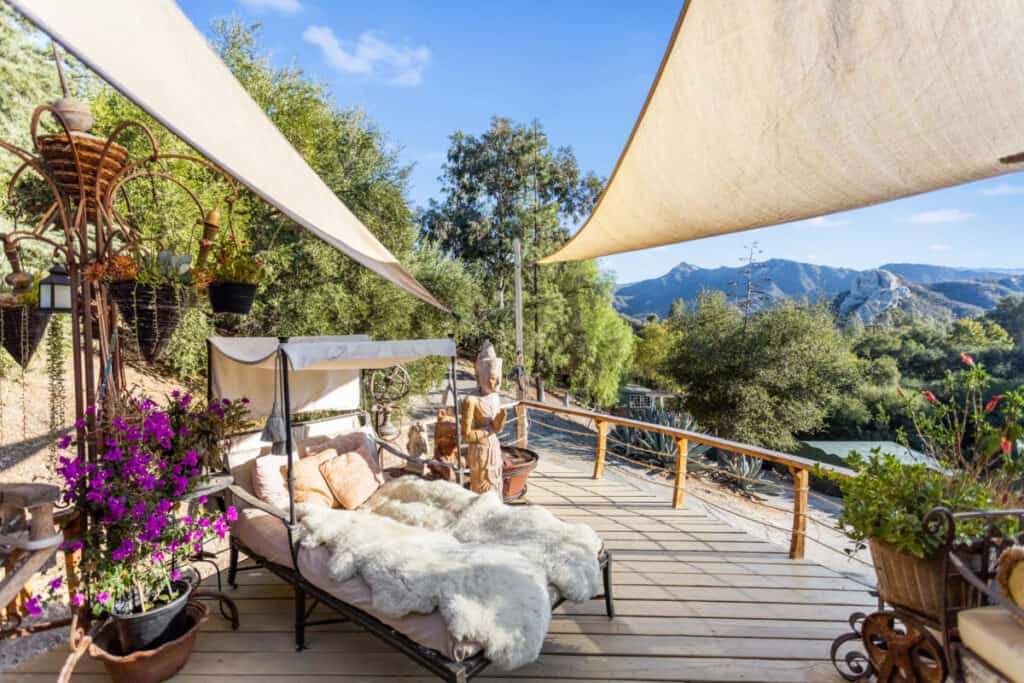 For a unique 21st, host a party in this abandoned ship in Topanga, California, just outside Los Angeles. Swashbuckle around your own secret island hideout and share a toast as the sunset drenches the mountains. Decorate the event with nautical and pirate-themed elements and have the birthday star find their gifts using a sepia-toned treasure map.  
9. Seattle underground grunge hideout
Now that the guest of honor is 21, give them the 1990s party they're too cool for in this downtown Seattle speakeasy. The sound in this space is amazing, so make the most of the acoustics on site. The locally legendary Peerspace venue has hosted everything from photoshoots to Grammy Award-winning artist performances. The venue is already dark and sultry, so as a 21st birthday decoration idea, honor the grunge scene with still more black accents. Consider a smoke machine if the host will allow it.
10. Photobooth cosplay shindig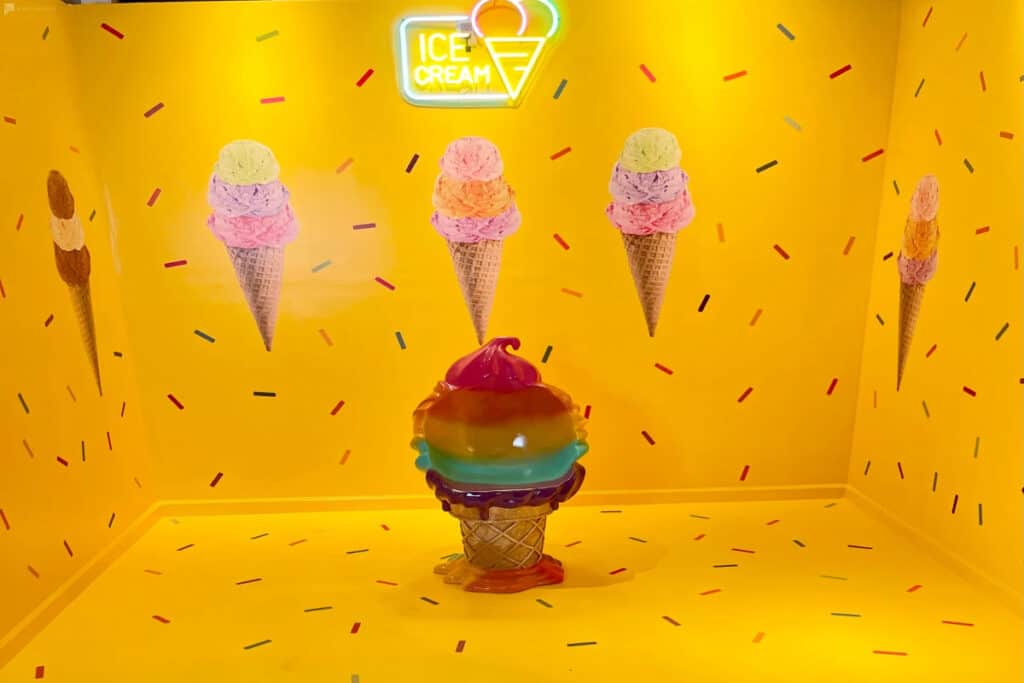 Spend the milestone 21st birthday with a night of costume changes in this eclectic Albany, New York production venue. The site offers 20 vibrantly themed photobooths as well as dressing areas, so you can go from mild to wild with the cosplay. The venue provides backdrops, but you're encouraged to bring props, costumes, and whatever else you want to decorate the scene with. Everyone can be an influencer once these party pics are released into the land of social media.
11. Decked out in deco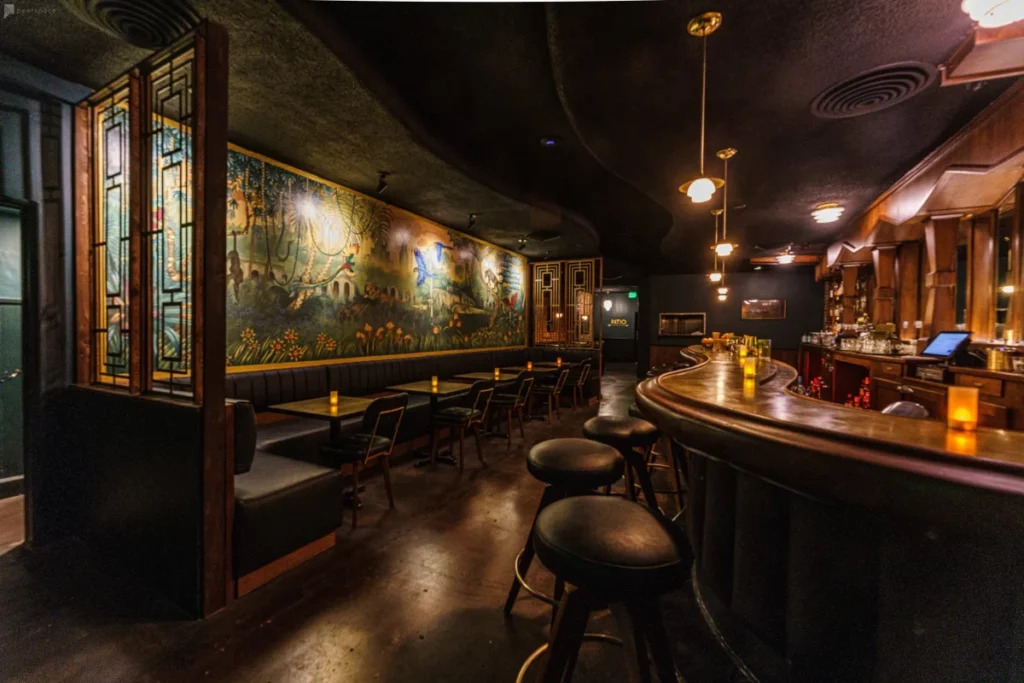 Celebrate 21 with a Gatsby-inspired 1920s-themed party. This Art Deco bar in Los Angeles is the perfect setting for your Prohibition Era party. Ethically sourced ostrich feathers are a must for table settings and check out vintage shops and costume rental places for inspired décor elements. Think sequins and fringe, velvet and tassels. The lounge's red velvet backdrop will make some incredible pics to help the guest of honor remember the night.
12. Beach bash with all the flair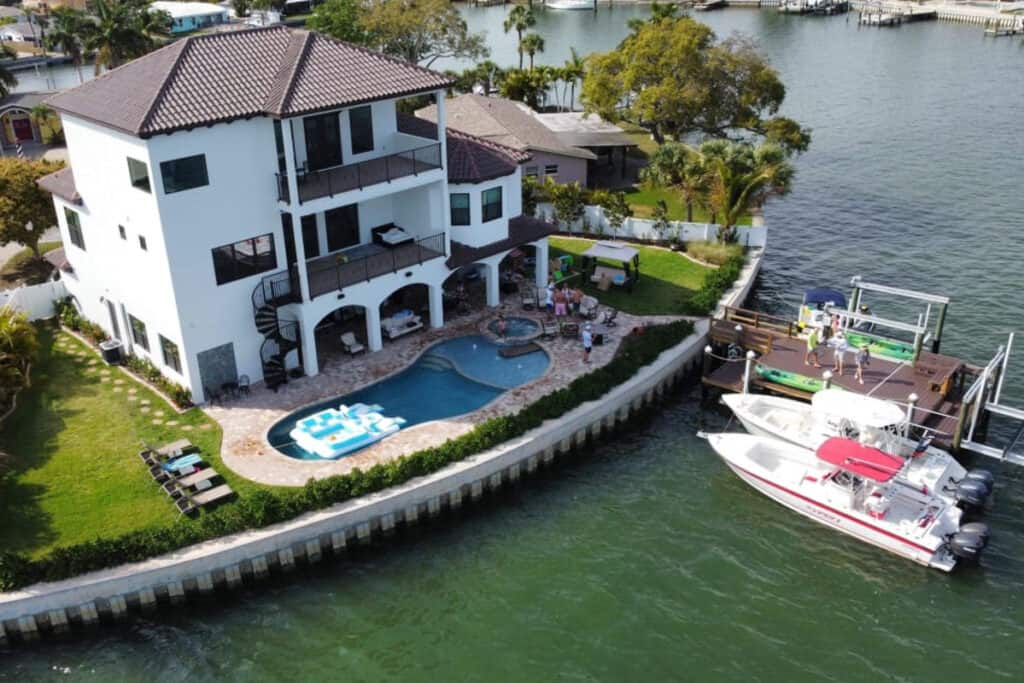 Florida beckons not only retirees but the hippest 21-year-olds. This Spanish-style beach villa in St. Petersburg, Florida offers a pool, hot tub, and views galore. Imagine it decorated with shells, starfish, sand buckets, and pink flamingos for your oh-so-stylish soiree. Go yacht rock, go tiki – you can't lose in a party space like this. Bonus: it's big enough to hold up to 50 revelers, young and old.