Looking for winter wonderland decoration ideas? We get it! Planning a winter wonderland-themed gathering that celebrates the beauty and wonder of the winter season can be a magical experience. Think: glittering snowflakes, crunchy snow blanketing the ground, warm fireplaces and warm drinks, cozy sweaters… all the best things about winter!
We've gathered a list of 12 festive winter wonderland decoration ideas to help you get inspired. Keep in mind that many of these ideas would work perfectly for winter holiday parties too, but this list is broader and more focused on the season of winter in general than on the holidays that fall within it.
You'll notice that a few of the ideas on this list incorporate example venues from Peerspace because so much of decorating is about finding the right venue to act as the framework for the decorations you add on top (and some venues will even be decorated already). Peerspace is the internet's largest marketplace for event venues and other space rentals, and it's an amazing resource. Read on for some fabulous ideas!
1. Make paper snowflakes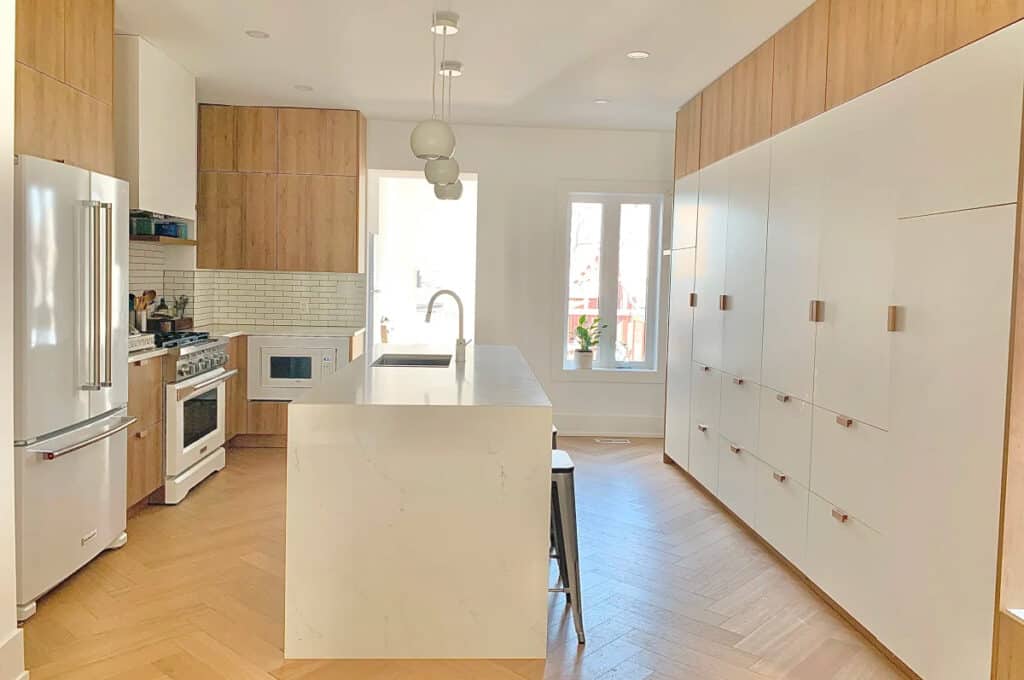 Remember folding up pieces of paper and cutting them into beautiful snowflakes as a kid? This one is a classic for a reason, and it's a fun and easy activity that you can get the whole family in on to make tons of paper snowflakes to decorate your space.
To make things a little more advanced, you can follow Martha Stewart's tips on how to make your own perfect paper snowflakes, each one unique and beautiful. This is one of our most doable and accessible winter wonderland decoration ideas, especially because it won't break the bank.
2. Hygge greenhouse getaway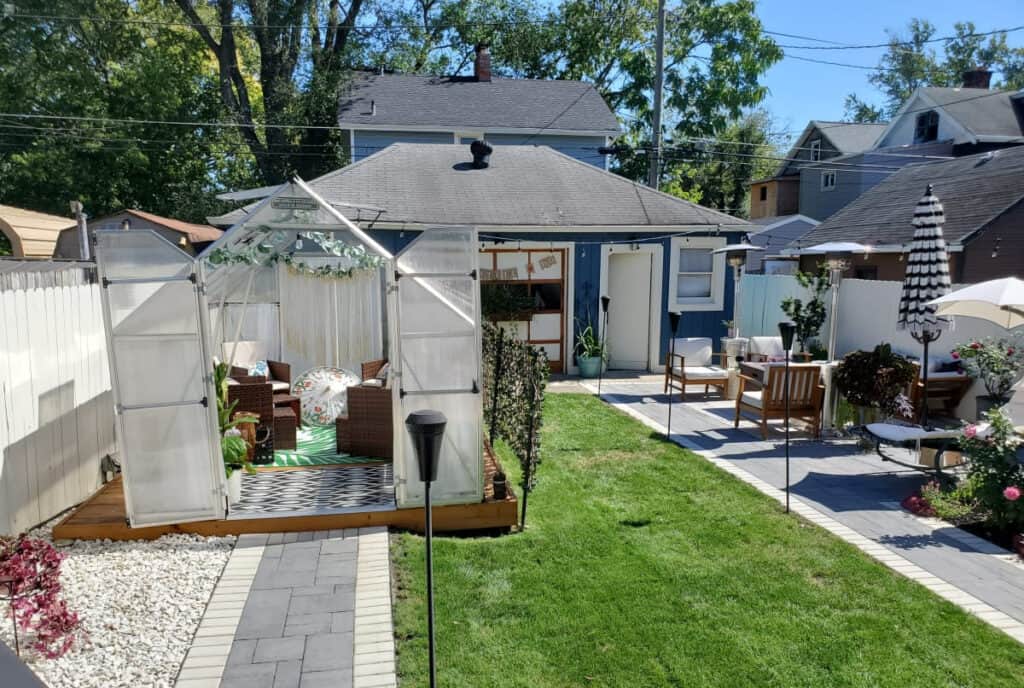 If you're anywhere near Columbus, Ohio, this hygge greenhouse getaway could be the perfect setting for a beautiful. If you're not familiar with the term, "hygge" (pronounced "hoo-ga") is a "Danish concept cannot be translated to one single word but encompasses a feeling of cozy contentment and well-being through enjoying the simple things in life." In the winter, this greenhouse is a great way for you and six to eight guests to enjoy the feeling of being outside without having to get cold. In fact, the hosts note, "There is no need to fear the winter chill, our small indoor heater will keep you and your guests snug". They also have an outdoor fireplace and fire pit on the grounds where you can warm up.
3. White floral arrangements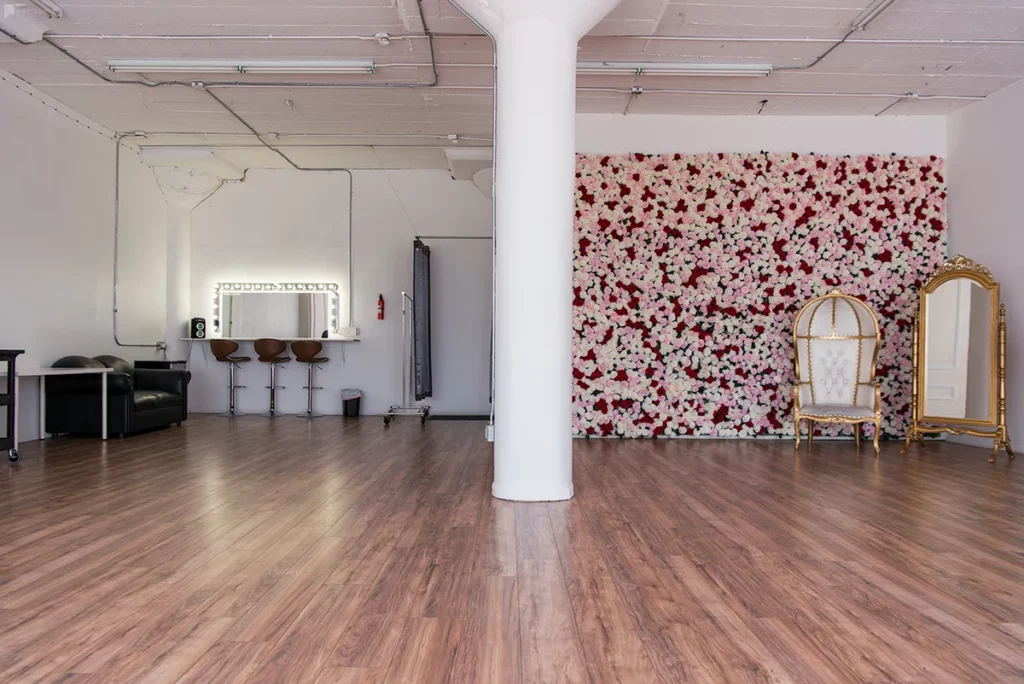 Winter is traditionally associated with snow and thus with the color white. We might not think of flowers when we think of winter, but you can keep the winter theme going while incorporating some life into the decor by incorporating all-white bouquets into the decor. Adding touches of blue and silver can also enhance the visual effect.
Here are our best winter themed party ideas and how to plan one!
4. Rural working farm with fabulous views of the Green Mountains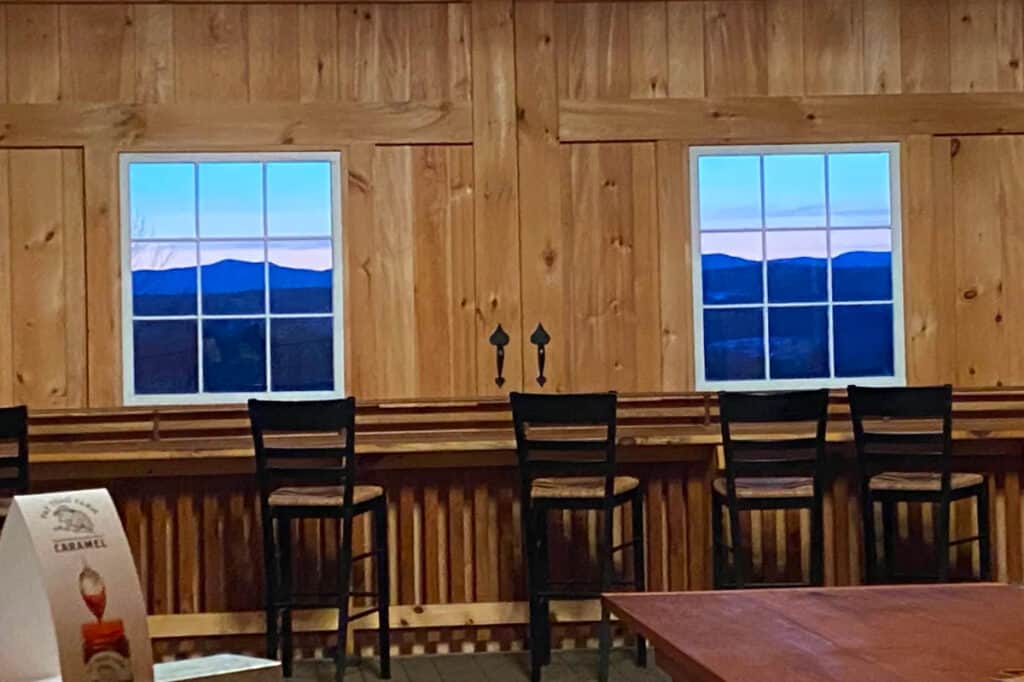 Vermont winters mean snow, snow, and more snow, and the hosts at this rural working farm in Randolph, Vermont note that "winter snow makes the red barn and sugarhouse pop and is just a spectacular backdrop for holiday or engagement photos!" Take a look at the photos in the listing and you'll be amazed what a beautiful space this is and how much potential it has as a location for your party.
5. Candles, candles, and more candles!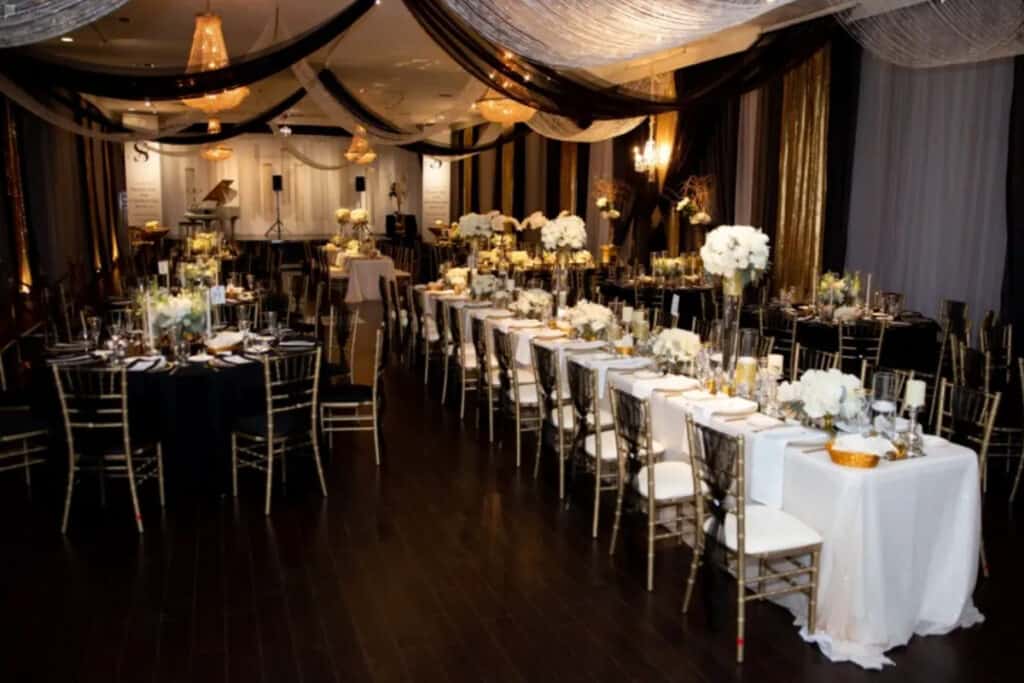 Candles cast the warmest and most welcoming light possible, and on short winter days when the sun sets early, they're a way to keep the darkness at bay and make everything feel ultra-cozy. Take advantage of this effect by bringing candles into the decor of your party, perhaps as centerpieces for tables or just scattered throughout the space. If you'd prefer to avoid open flames (say, if you're hosting a birthday party for kids and want to make sure everything's completely safe for them), not to worry – you can use fake LED candles instead.
6. Indoor heated pool cottage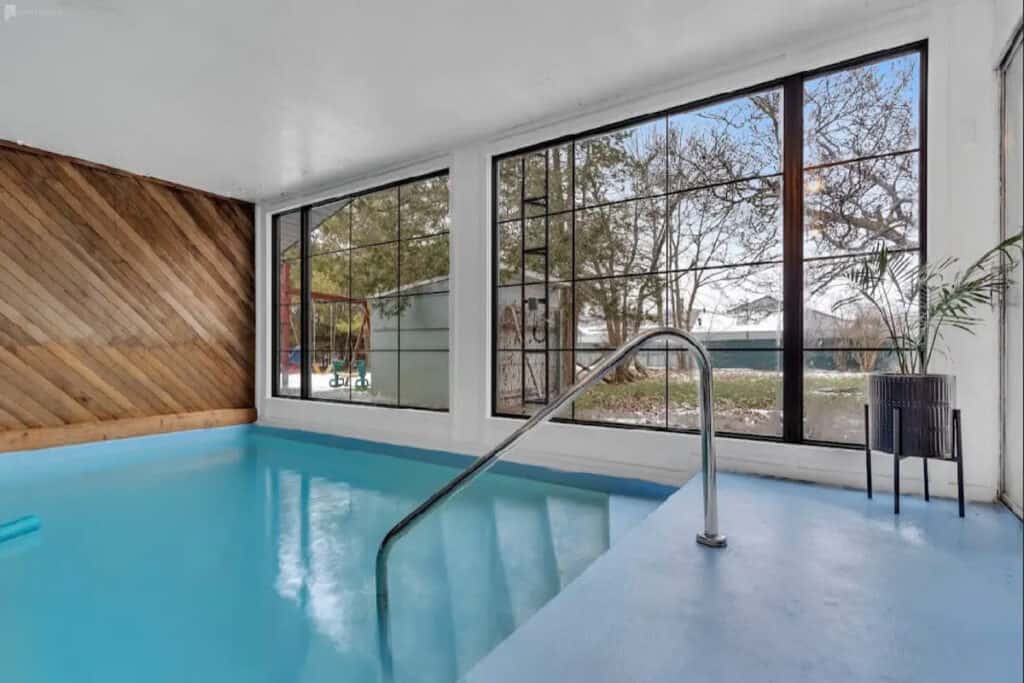 You might consider renting a space like this indoor heated pool cottage in Prince Edward County, Ontario for a winter pool party! Unless you're lucky enough to have regular access to an indoor pool, we'll bet you miss the opportunity to swim on a regular basis in the winter, and so do your guests. So renting an indoor, heated pool is the ideal way to enjoy the best of both summer (swimming) and winter (cottage coziness)!
7. Beautiful pastries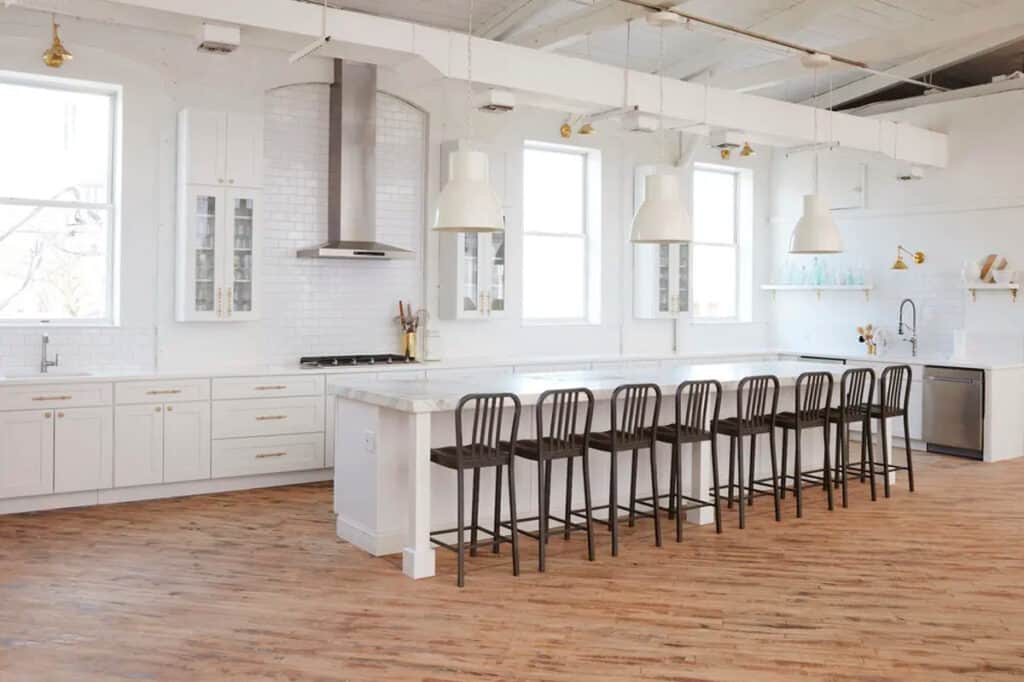 Great food is one of the most important elements of any gathering, especially in the winter when you're looking for something to warm you up. In addition to being delicious, food can serve double duty as another one of our winter wonderland decoration ideas. Consider incorporating lovely decorated pastries that suit the color scheme of your party!
For instance, you might have cupcakes decorated with snowflakes and snowmen. If you're not sure where to start, check out this ultimate winter dessert wish list from Taste of Home for some inspiration.
8. White branches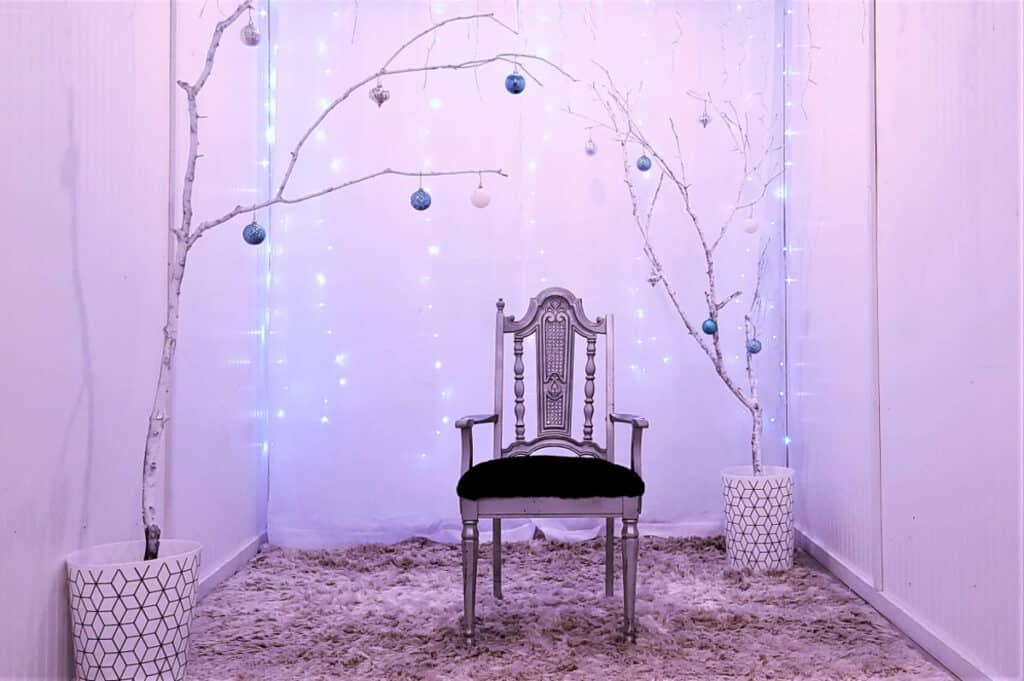 Find aesthetically pleasing branches and paint them white to make them part of your decor! Whether they're clustered as a centerpiece or incorporated into some other element of your party's aesthetic, you can hardly go wrong with this classic winter wonderland look.
Discover more winter wonderland party ideas here
9. Use string lights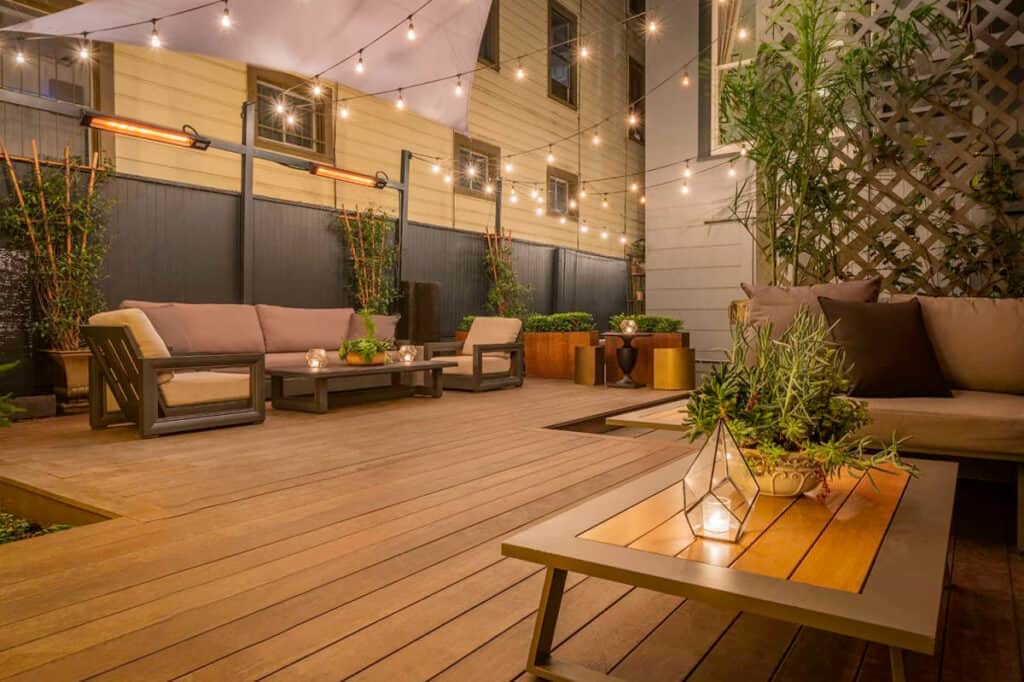 String lights have gained popularity in recent years, and it's no wonder – they cast a warm glow and they're a super affordable way to add a cozy ambiance to your home. We'd especially recommend copper string lights with LEDs for an extra aesthetically pleasing vibe. There are all sorts of ways you can use string lights! For instance, this DIY fairy light centerpiece is an easy way to put them to use.
10. Historic cabin getaway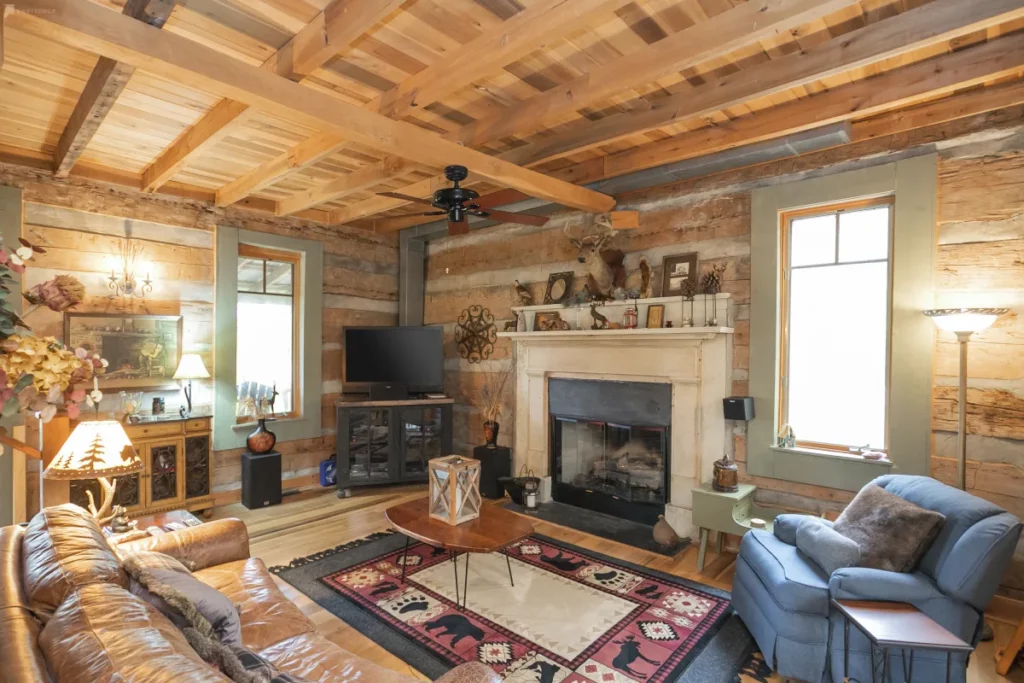 This historic family cabin with 270-degree (!) views of Kentucky Lake in Waverly, Tennessee is an awesome space in which to get truly cozy, and it can accommodate as many as 40 guests. As the hosts describe it: "Get ready for a rustic romantic ambiance with 270 degree views of Kentucky Lake – less than 2 hours from Nashville. This home can be enjoyed year-round so you can enjoy the sunshine in the summer and the comfort of a cozy fire in the winter."
11. Hot cocoa bar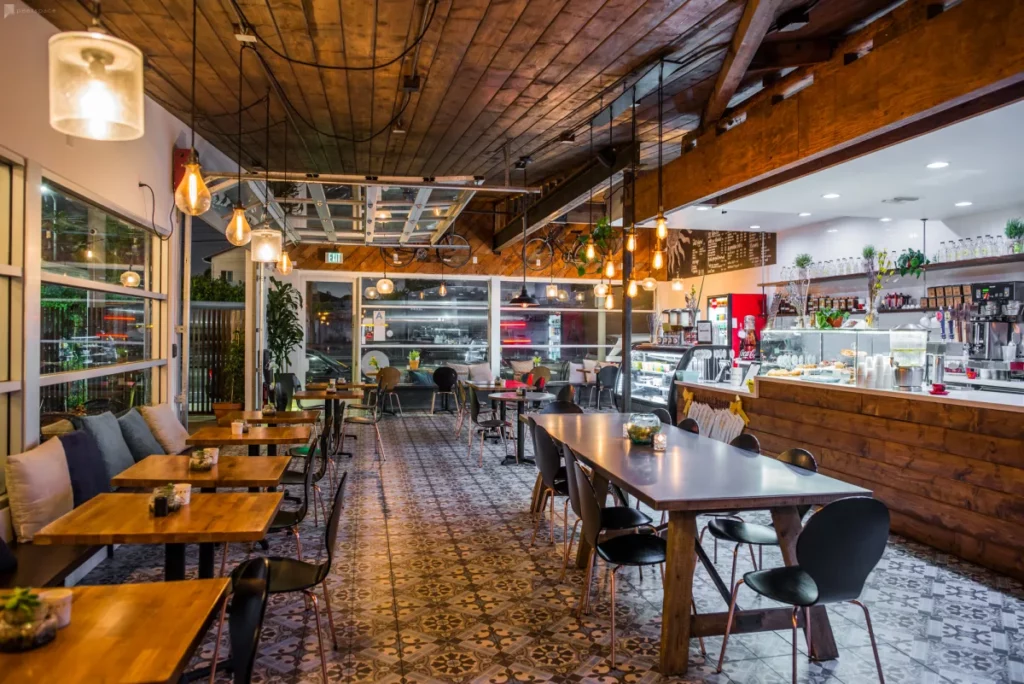 We mentioned warm drinks as being one of the quintessential elements of a winter wonderland party, and it's a really great idea. To really up the coziness factor of your party, consider including a hot cocoa bar with multiple flavors (peppermint? Spicy hot chocolate? Etc.) and toppings like marshmallows and whipped cream. In addition to being a great winter wonderland decor idea, it's also a really fun activity–your guests will love having the chance to mix up their own hot cocoa!
12. Winter garden event/production space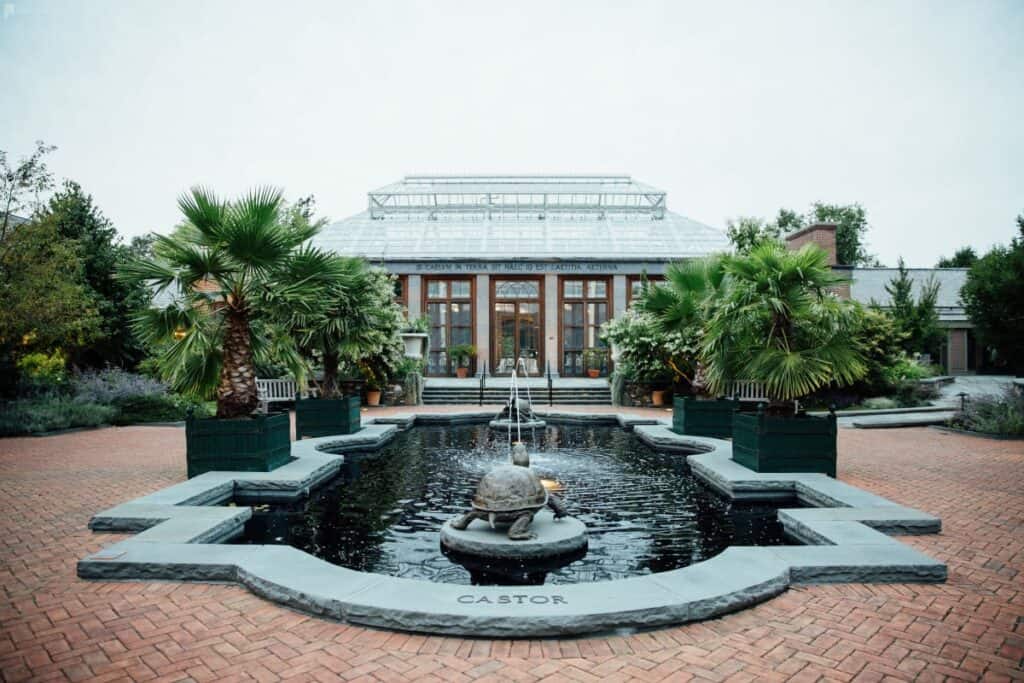 This winter garden event/production space would be another ideal location for a winter gathering where you can put into practice all your winter wonderland decoration ideas! The Winter Garden at Tower Hill has a beautiful fountain in its center and the hosts note that in the winter visitors can enjoy "semi-tropical plants and citrus trees in our two conservatories."